With the rise and popularity of social media, while being tucked in the comfort of your homes in the bast quarantined year, fashion styles have evolved and people have become more expressive in their choices of aesthetics, especially the young adults.
Now that we've been working from home we've had the time and energy to reconstruct our clothes into something more self-expressive and experiment with different styles which have evolved into various newborn aesthetics according to fashion, lifestyle and other sets of aesthetic principles.
However, all these new aesthetics can be a bit overwhelming when it comes to choosing which one you'll adhere to. That's why we'll look at which aesthetics are popular this year and make cool summer outfits out of them, so you can easily incorporate the one you like the best. Without further ado, let's check them out, shall we?
Minimalist: All Black Summer Outfit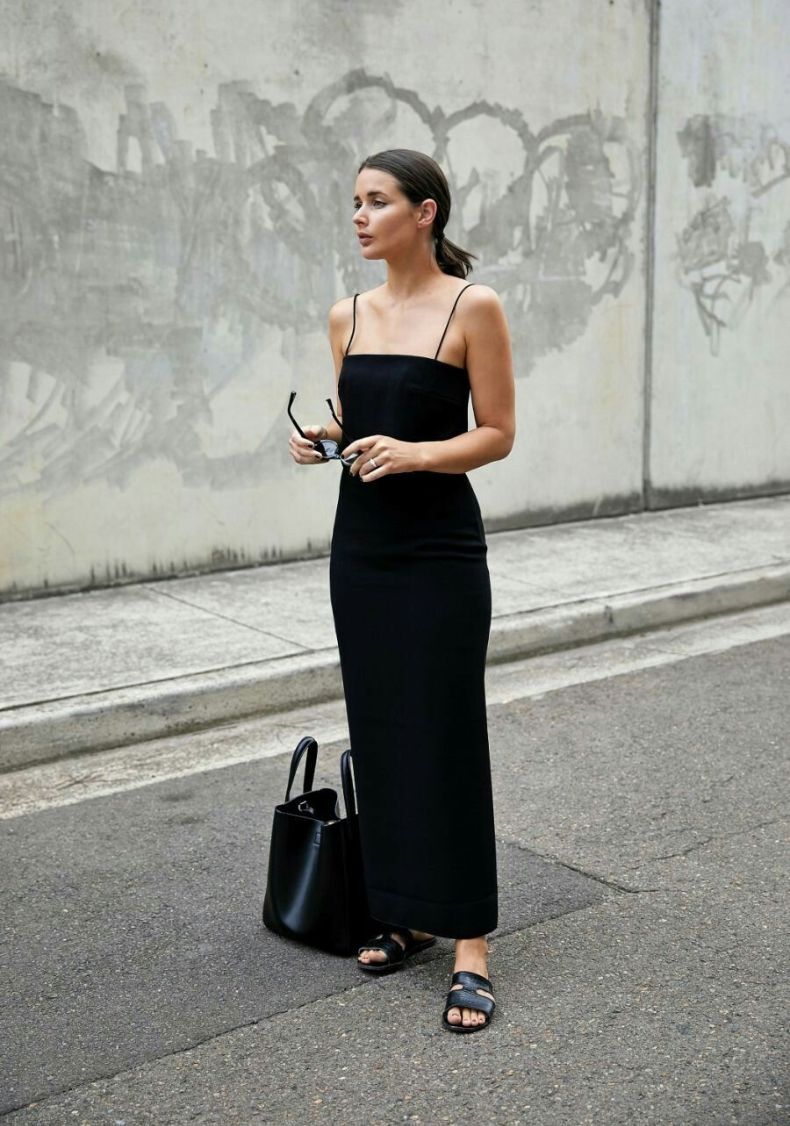 The minimalist aesthetic had a great breakthrough during quarantine but it has always been a timeless fashion style. The key rule is: less is more. Keep it extremely simple, not so colourful, like monochromatic clothes, earthly colours, black or white. The clothes shouldn't have many details on them, graphics or prints. Here I'm recommending you this super simple black maxi dress outfit. It simplifies your style while giving it an elevated look.
Cottagecore: Angelic Wrap Dress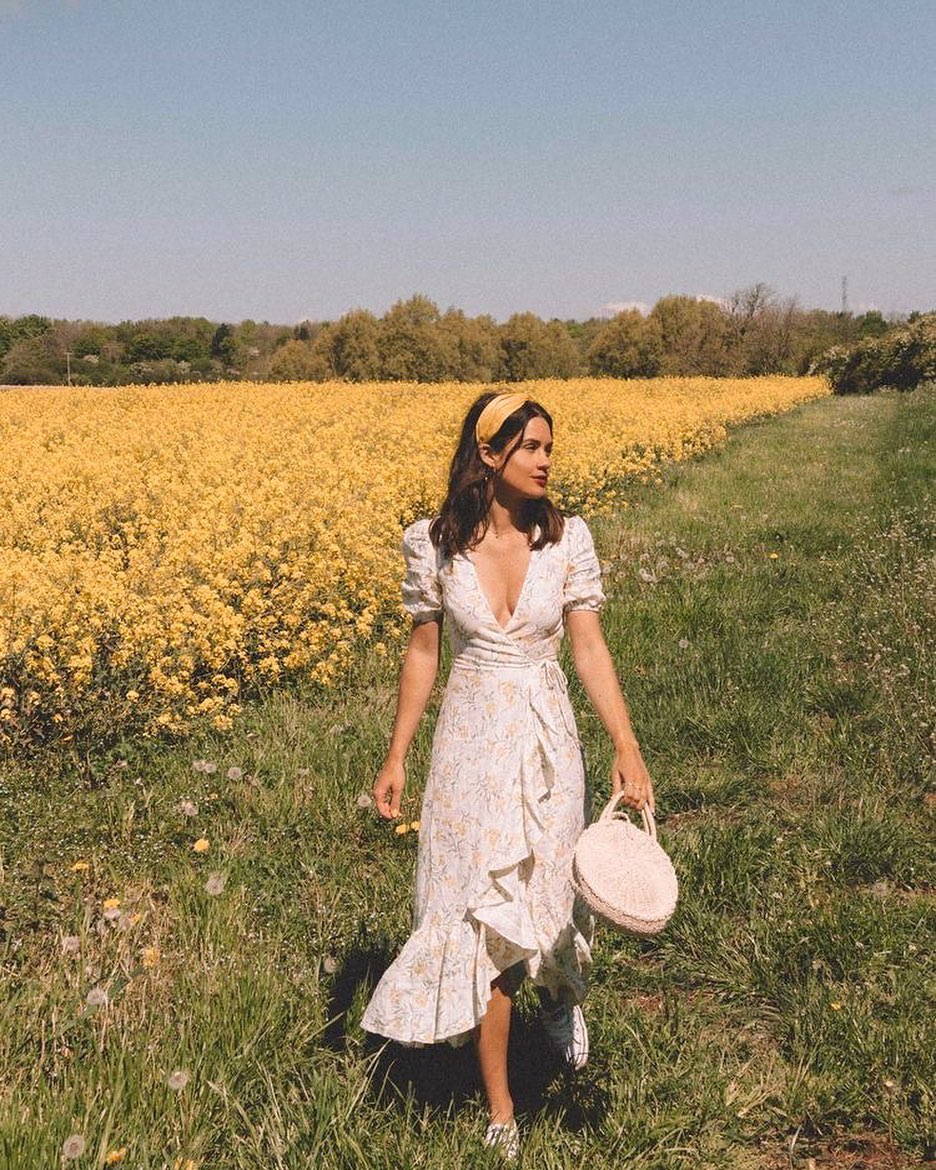 During quarantine, while trapped in our city apartments, rural life has become more idealized and fantasised. This made rise to the cottagecore aesthetic. This whimsical style incorporates peasant dresses, floral patterns, kind of a Jane Austen-esque inspired clothing. A v-neck wrap floral dress is a staple cottagecore dress that gives you an angelic beauty. It's not that bold, and although you may not live in the suburbs, it looks perfectly good for the urban concrete, streets and city parks.
Coconut Girl Knit Dress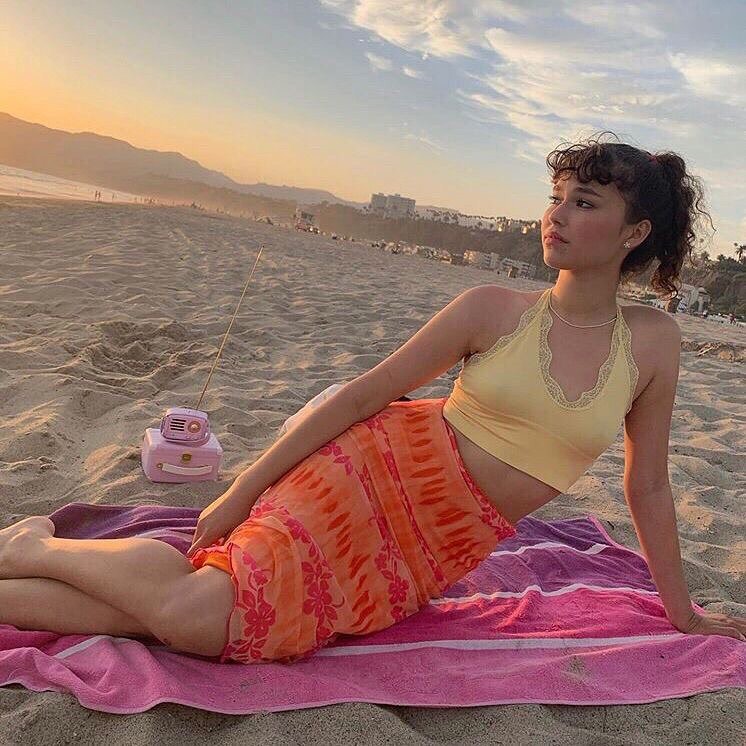 This is the ultimate summer aesthetic. The coconut girl aesthetics is all about beachy, tropical island summer vibes. An aesthetic that makes you look like you are on vacation all the time. It's all about pastels, tropical prints and crochet clothes. As an outfit inspiration here we have an orange skirt with tropical flowers print and a yellow v-neck halter top. Such a sunset outfit.
Normcore: Jeans and White T-Shirt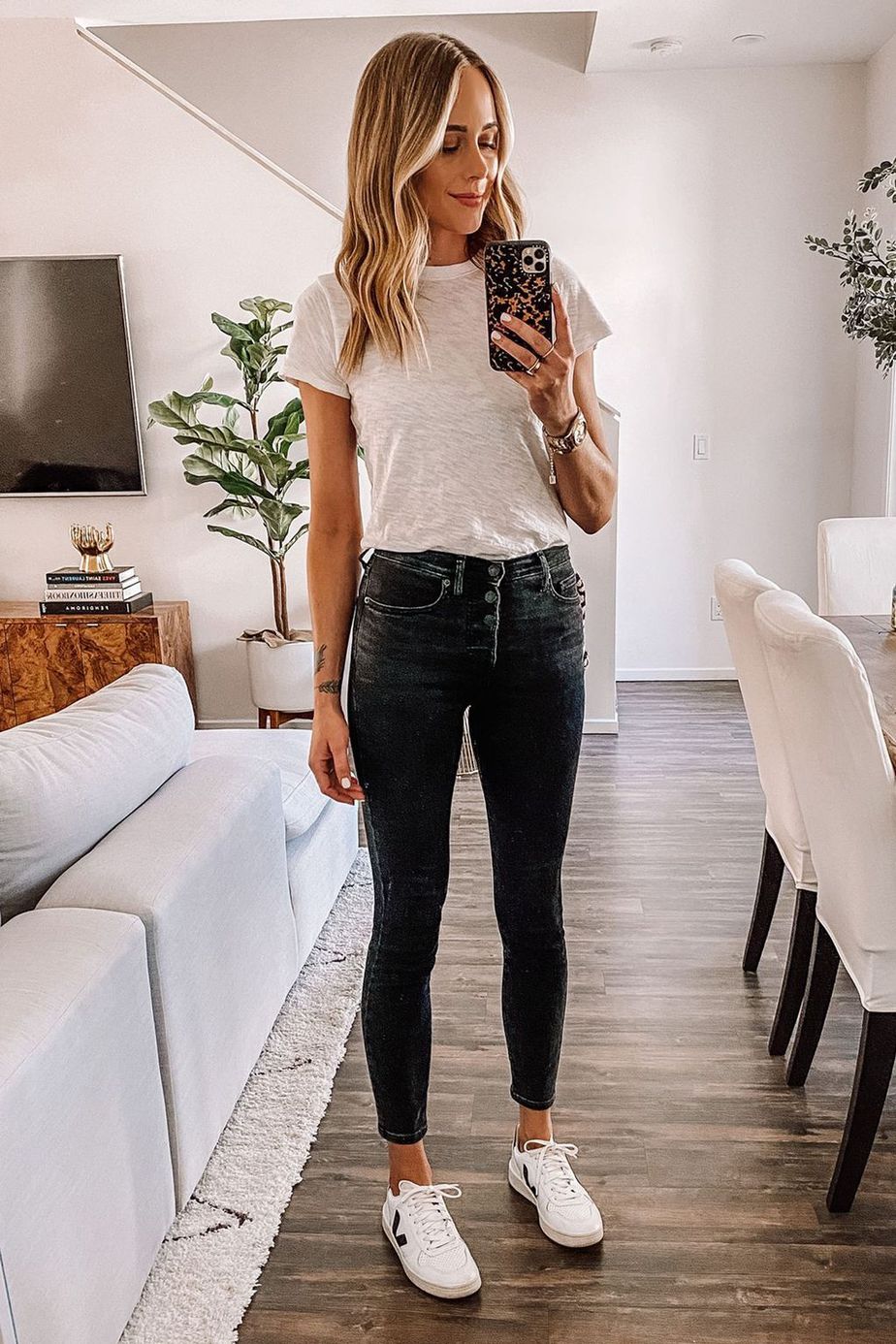 Normcore is an aesthetic for people who don't want to be distinguished from other people based on their clothes. It's seen as a reaction to fashion oversaturation. It's kind of paradoxical to what an aesthetic really means. It's a unisex style of clothing that incorporates basic looks. That being said, the ultimate basics look is the jeans and white t-shirt and sneakers outfit. If you agree and want to follow this aesthetic, you can never go wrong with this outfit.
Dark Academia: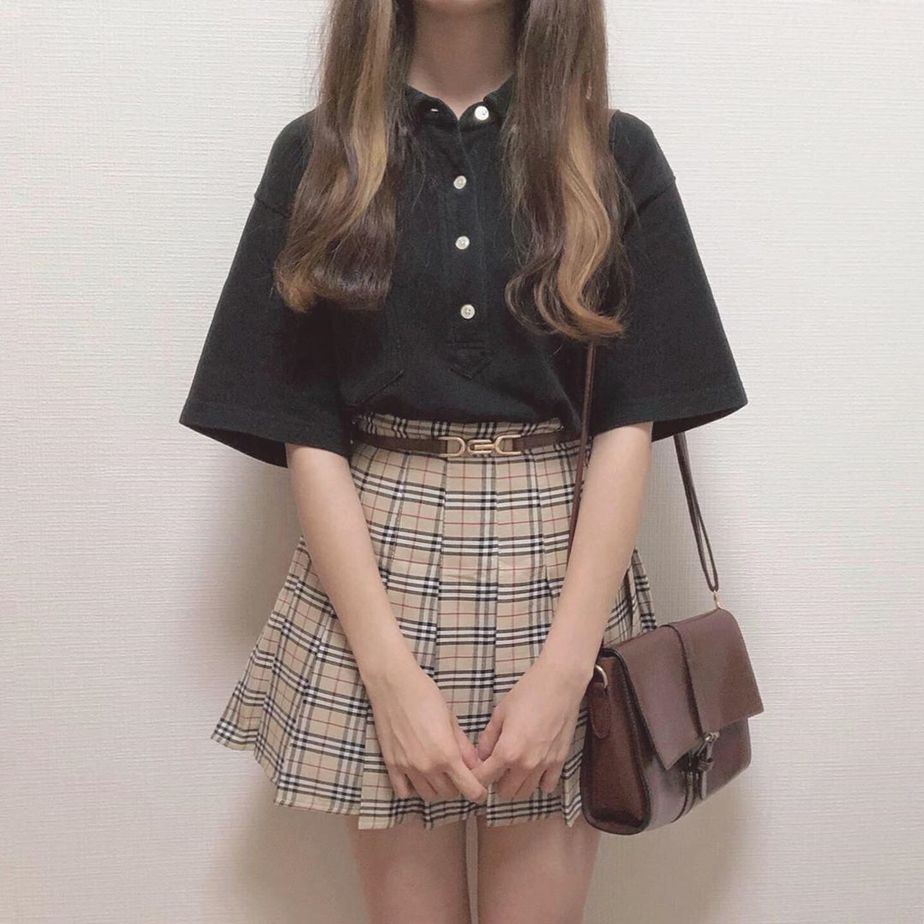 Dark Academia is especially popular among young people nowadays. It's an aesthetic that revolves around academic, upper-class styles that romanticizes education. This style is more or less consisted of warmer clothes because of the school year season, that doesn't mean you should skip this aesthetic during summer. A Burberry tennis skirt and a ticket-in polo shirt with earthly tones will do just perfect for a summer dark academia outfit. You can combine it with a brown bag and loafers.
Light Academia: Shorts And Shirt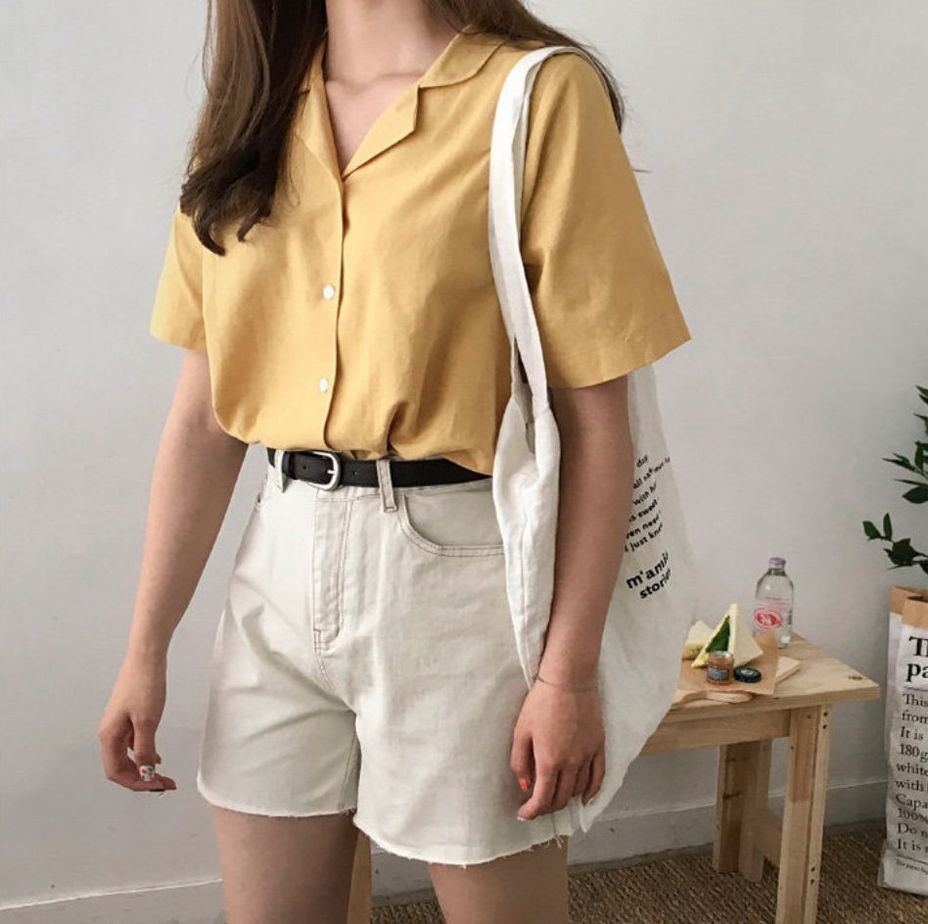 We shouldn't miss the counterpart of Dark Academia. It's inspired pretty much by the same things but it's visually lighter.
Baddie: Biker Shorts Outfit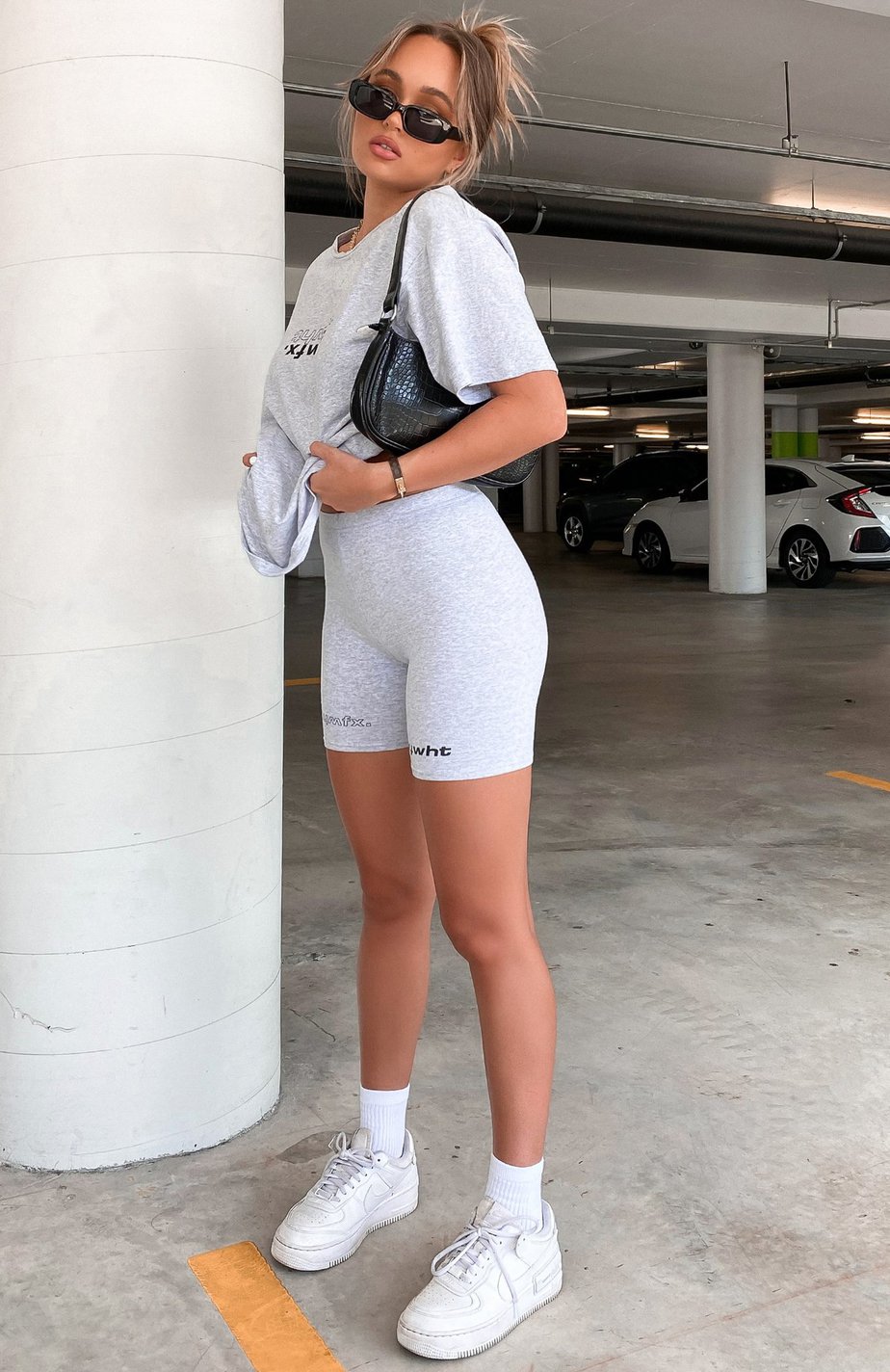 The Baddie aesthetic is perhaps the most popular nowadays because it revolves around today's beauty standards and fashion trends. However, the inspiration for this aesthetic may vary from 90s inspo to vintage and retro, so the outfit ideas are limitless. I decided to pick a casual outfit with biker shorts because they've been increasingly popular lately. Other key things are a t-shirt, socks and sneakers. Don't forget the accessories and the sunglasses!
Art Hoe: Denim Shorts and Colorful Shirt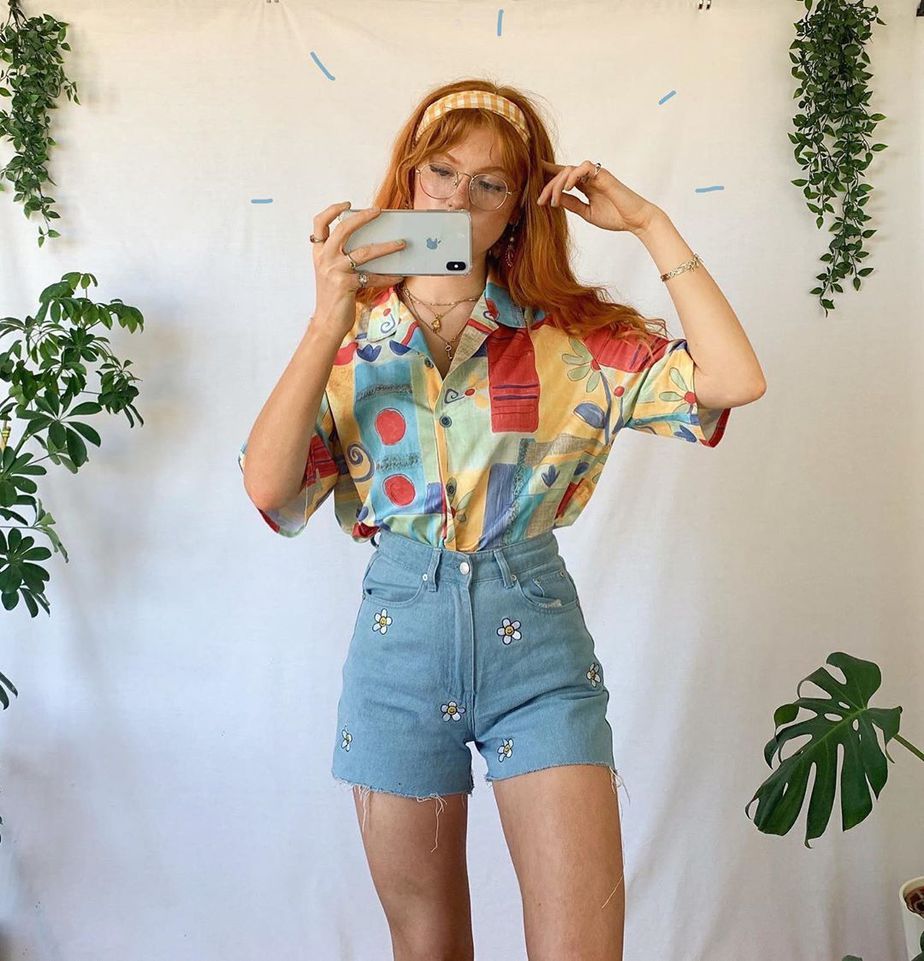 This aesthetic is for those who love art, nature and painting. It's more or less vintage-inspired, so I've decided on this cute artsy outfit made of denim shorts and a colourful painting-like shirt.
E-Girl: Anime Crop Top and Short Skirt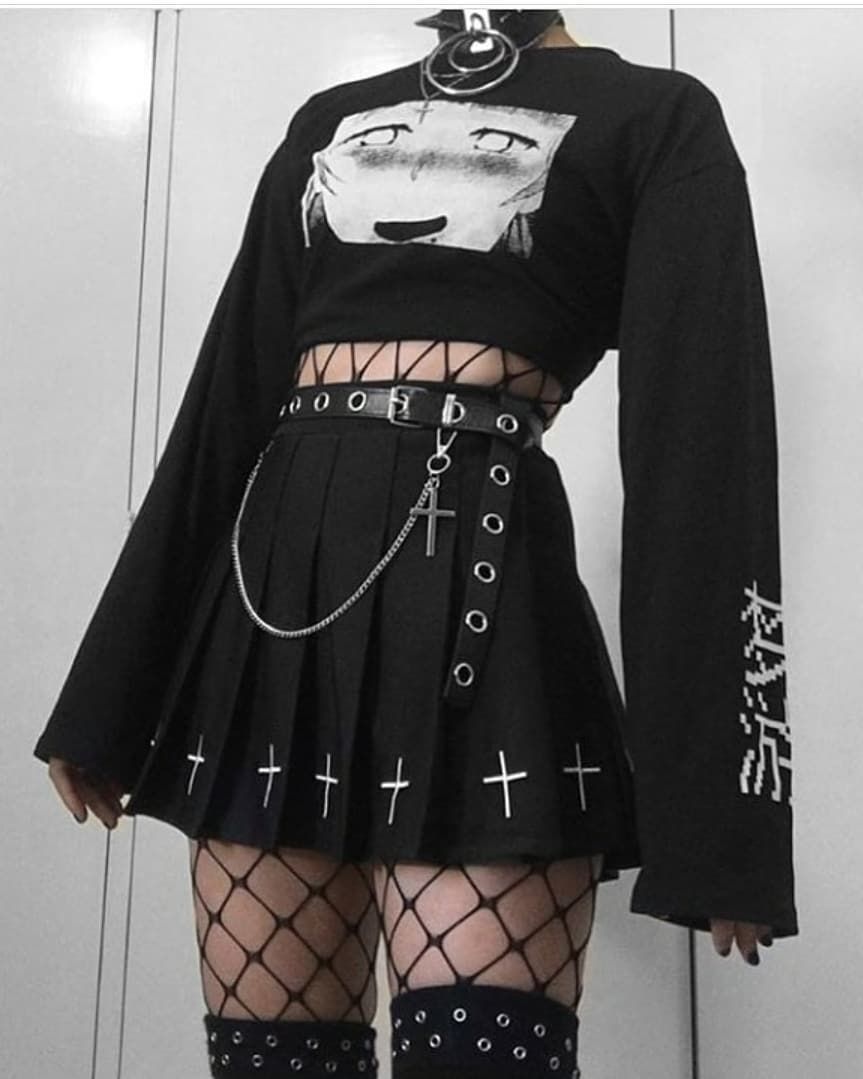 E-Girl or Electronic Girl gets its inspiration from video games, anime opting for a dark, geeky but sexy look. If you're inspired by one of those things, then this is the style for you.  Since dark is prominent in this aesthetic (not goth, it's a totally different thing), I chose an outfit made of a black tennis skirt, a crop top with anime graphics (choose graphics of your personal inspiration), fishnet stockings and a black leather belt with pin holes. Mind you, this aesthetic may vary in terms of fashion. Make a similar outfit but let it be consisted of what inspires you.
Soft Girl: Tilly Top And Short Skirt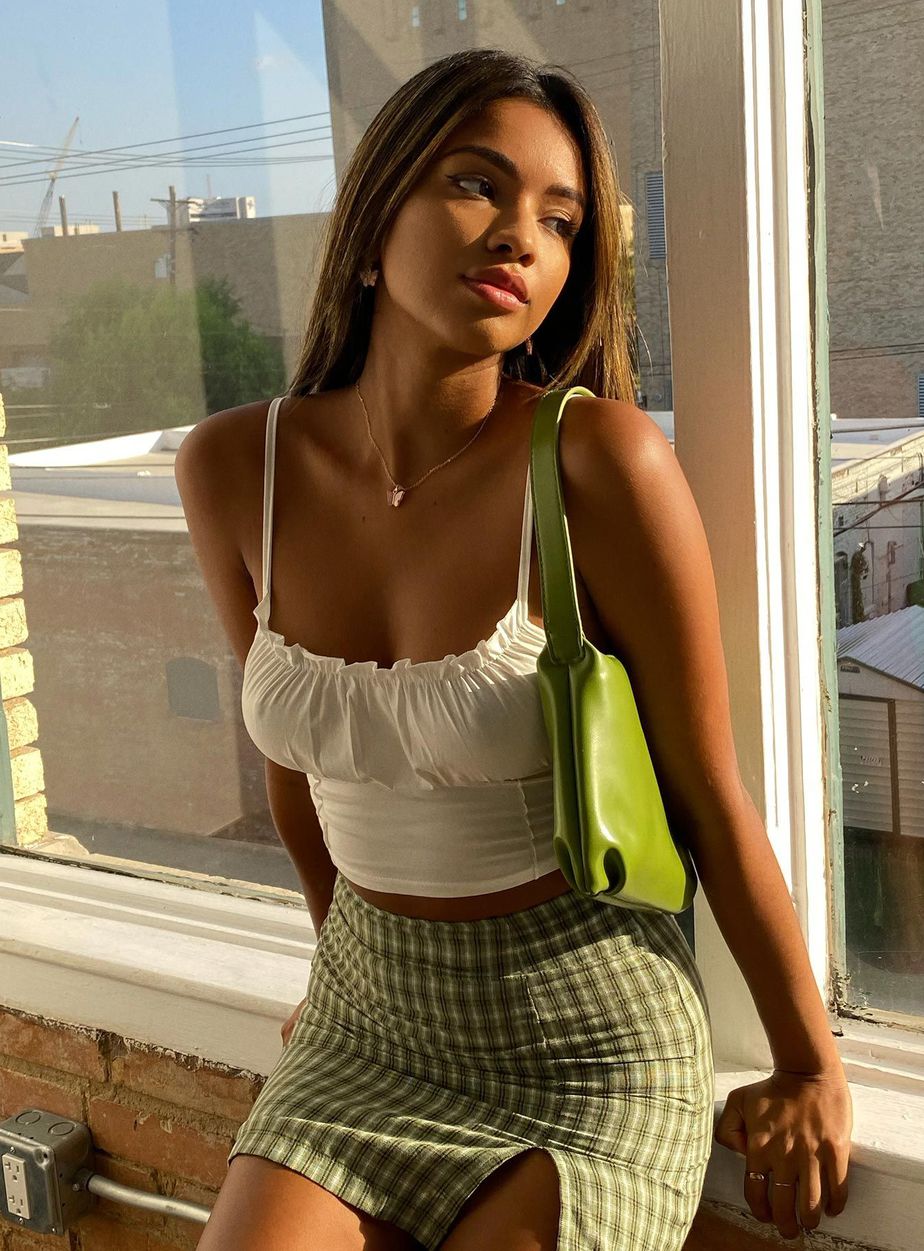 This aesthetic opts for clothing pieces that will make you look as cute and feminine as possible, a little bit like a "Clueless" style. If you identify yourself with this style, I've chosen an outfit for you:  a white tilly top and a short plaid skirt. Cute, isn't it?
Hypebeast: Oversized Denim Outfit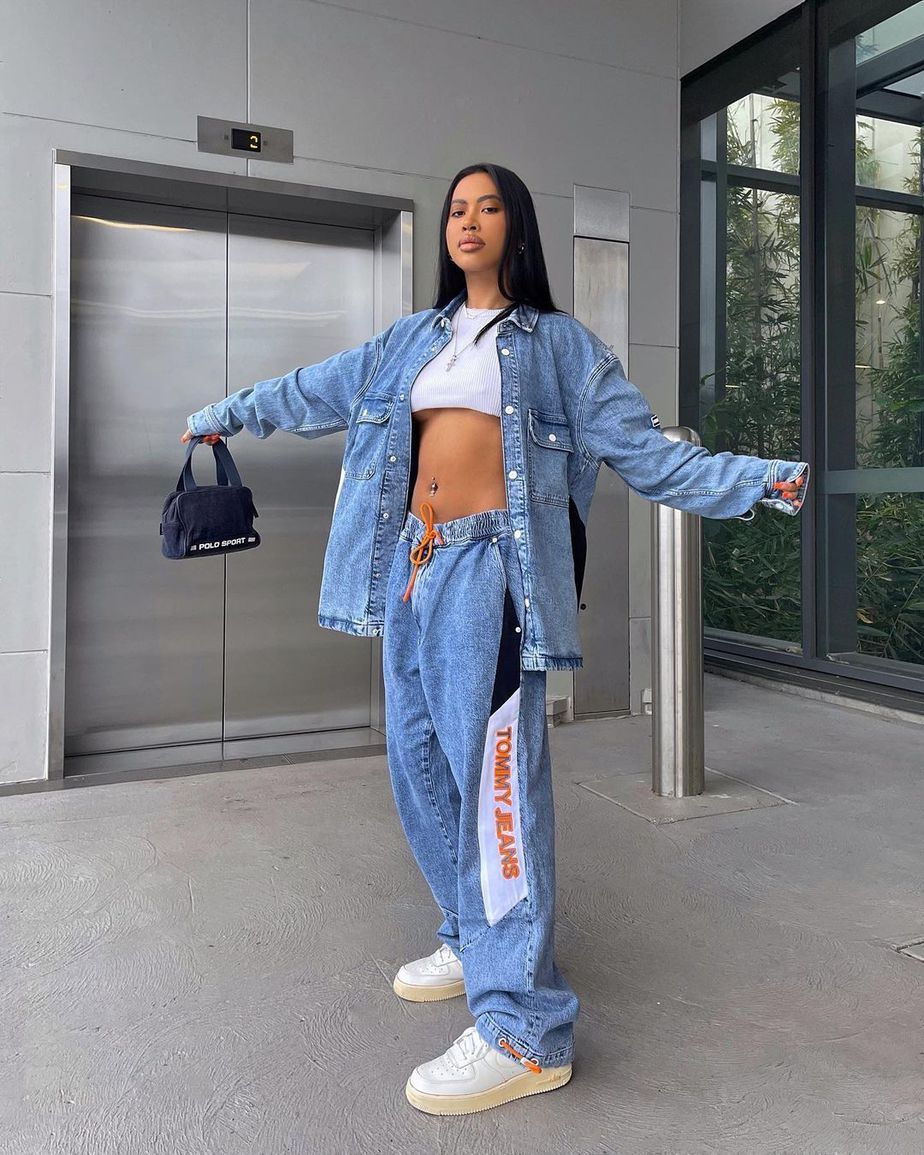 The hypebeast style is similar to the Baddie style since it incorporates the latest fashions trends. However, this is more streetwear driven aesthetic with clothes covered in brand names. It's inspired by 90s hip hop fashion and the latest technology. For a summer hypebeast outfit, I'm recommending Nike Air sneakers, this oversized denim twinset from Tommy Hilfiger and a crop top.
Vintage Parisian: White Sleeveless Shirt And Plaid Pants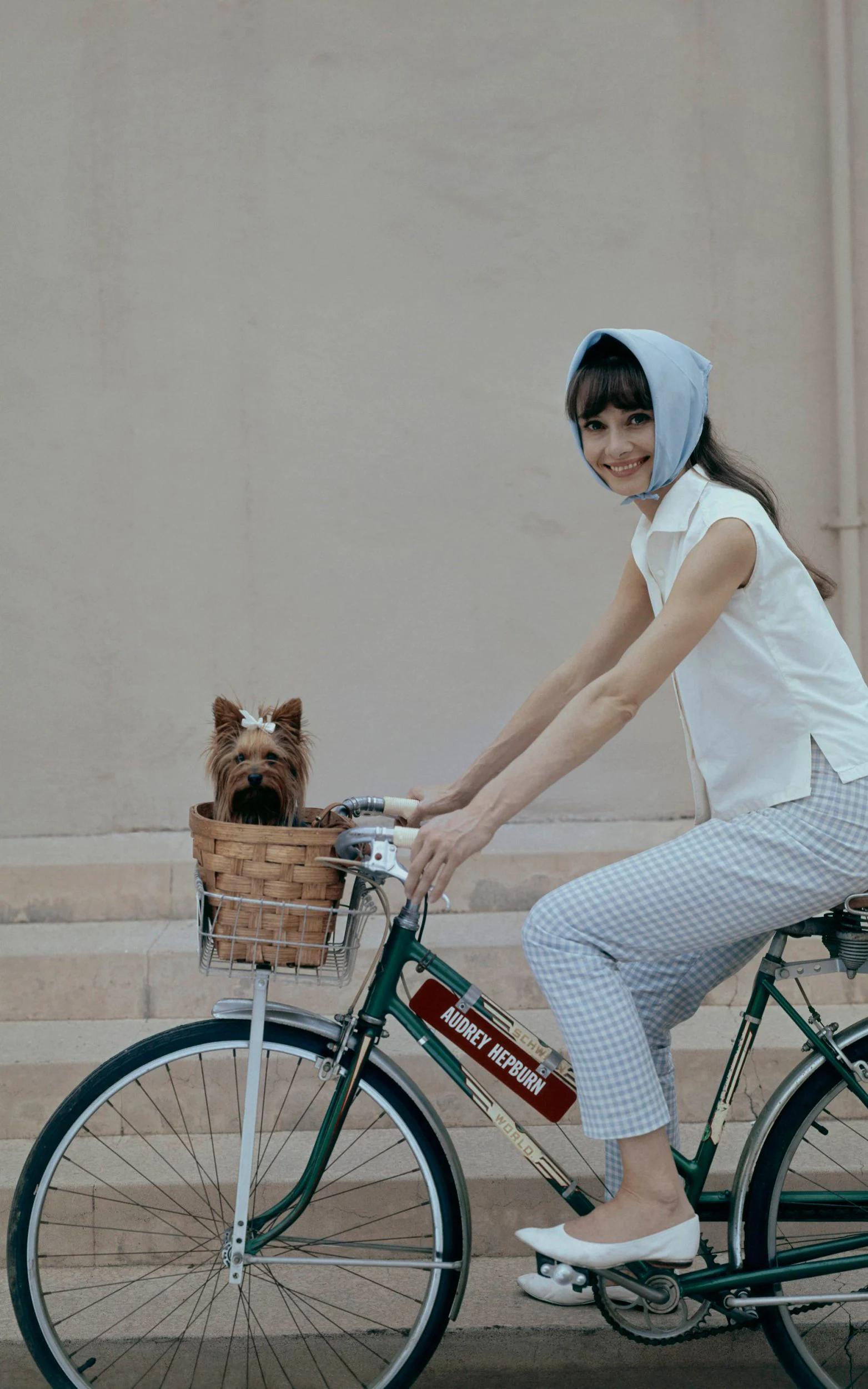 This aesthetic is influenced by the mid-20th century trends and fashion icons like Marylin Monroe and Audrey Hepburn that romanticizes metropolitan cities like New York and Paris. Since this aesthetic means a feminine, elevated yet effortless and casual style, why not learn from the goddesses herself? This flattering Audrey Hepburn summer outfit consists of white ballet flats, plaid pants and sleeveless white shirt and a headscarf. Simple but feminine.
Grunge: Denim and Graphic T-Shirt Outfit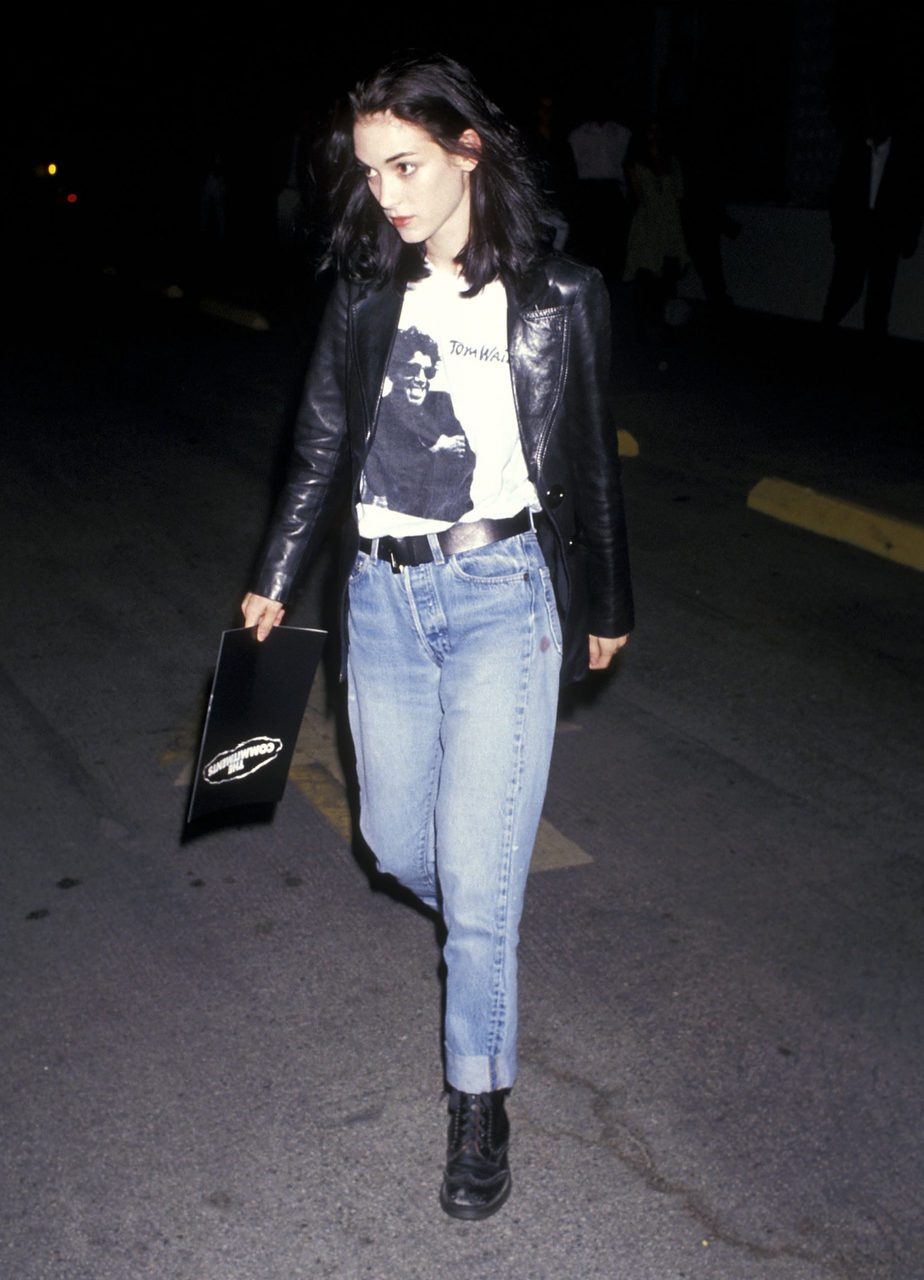 Grunge, primarily as a music genre has been popular since the iconic bands like Nirvana and Alice in Chains and the clothing style of the group members. It has been so influential it evolved into a separate fashion style that basically involves band t-shirts, overshirts and jeans. Take a look at this Wynonna Ryder grunge outfit. This outfit is from 1991, but it looks so much in style even today.
 VSCO Girl Denim Skirt and Crop Top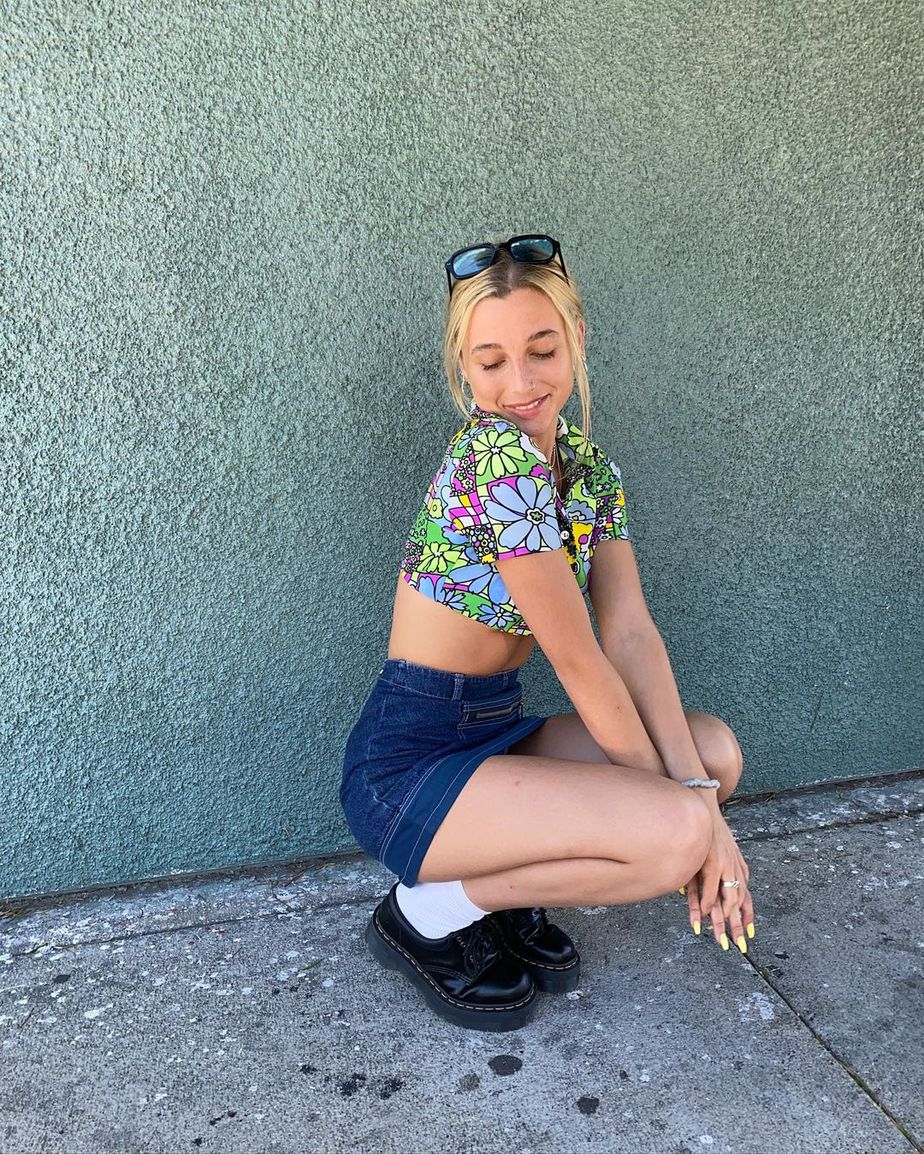 The VSCO girl aesthetic has been taking over the internet lately. The term originates from the editing app VSCO that has been the most popular app for editing photos for Instragram. The girls who edited photos on this app have spontaneously created an aesthetic that revolves around natural-looking vibes casual. The ultimate VSCO girl out there is the influencer Emma Chamberlain from which we will take outfit inspiration: a floral crop top, short denim skirt and her staple DocMartens with white socks.
Boho: Graphic T-Shirt and Paisley-Pattern Pants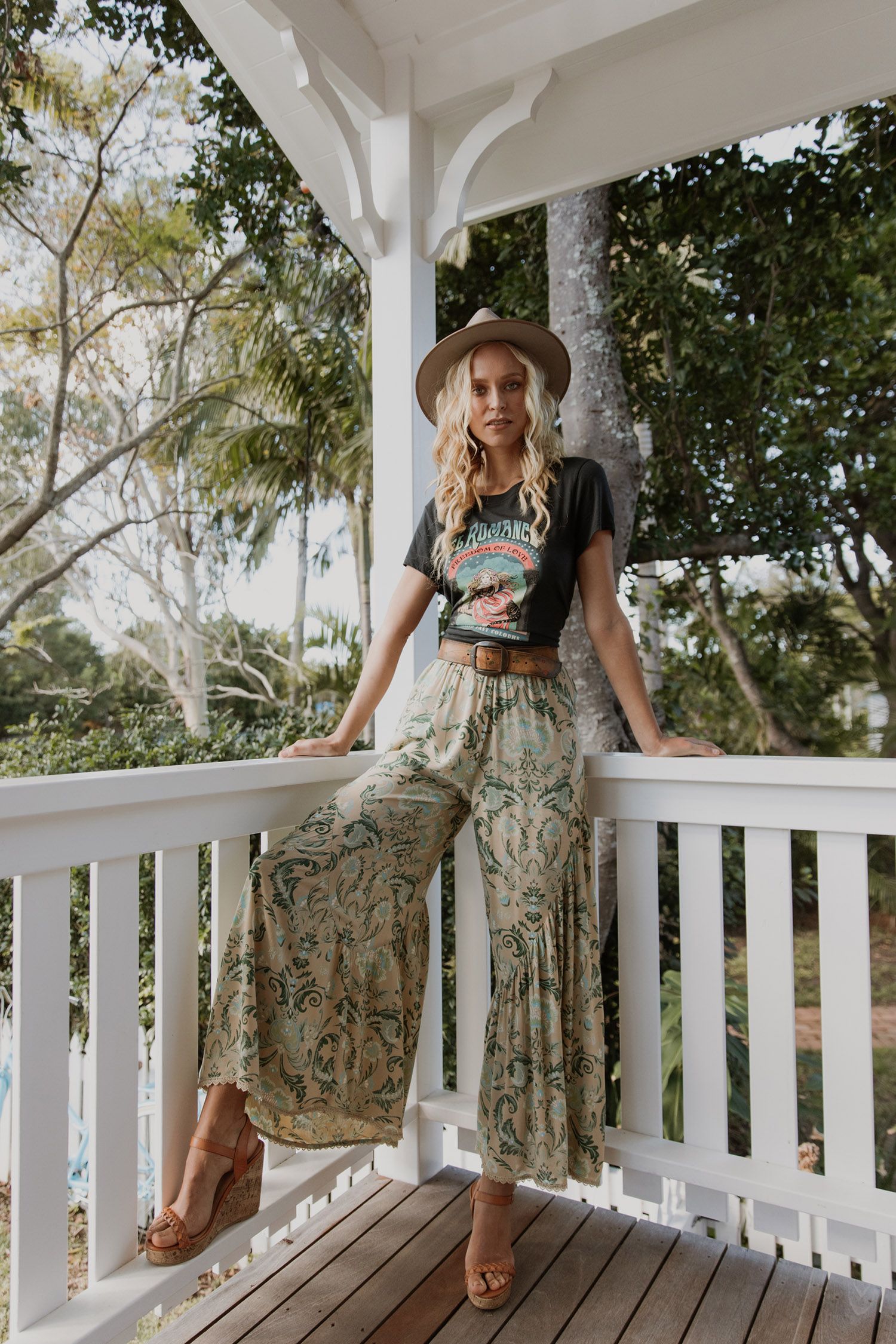 This aesthetic has been more popular in the past decade and it is even today but in a slightly neutral manner. By this I mean: do the boho aesthetic, but don't overdo it. Namely, this aesthetic is inspired by bohemian and hippie influences. Therefore, as an outfit, you can dress up with these paisley pattern wide-leg pants, a brown belt and a tucked-in T-Shirt with hippy-inspired (but not necessarily) graphics.
Lot's of different aesthetics and lots to choose from. Еаch of these 15 aesthetic summer outfits are suitable for any character and express lots of styles and features. Every one of us is different and authentic. But that does not mean that you should follow only one aesthetic and that's it. When it comes to fashion, experimenting with different styles and aesthetics is the key to finding your own style and keep up with the trends. Try each of these summer aesthetic outfits and find out which one suits you best. I hope you enjoyed all 15 summer outfits and that you will try at least a few of them. Because these aesthetics are so trendy this year, we all want to try them. But they can be sometimes very confusing. Let this guide be your inspiration to experiment and enjoy new summer and fresh outfits.