Going from an ordinary girl to a royal is not an easy thing. Especially when all eyes are on you and you need to be picture-perfect. It's not only about smiling and posing in front of the cameras. But owning a style that will be appropriate in any situation does matter, notably when you are a royal. Everyone has high expectations and a very critical eye.
Kate Middleton, the Duchess of Cambridge, has become an iconic fashion figure. Not too much, not too less, but the exact quantity of fashion dosage. Everywhere she goes, she cannot miss an outfit. From state banquets to official ceremonies or just a regular walk with the family. Her style has changed from jumpsuits, shirts, pants, maxi and midi dresses, to lacy sweaters and blazers. She is nothing more than flawless. Her simplicity in her fashion choices matches her personality and, thus, she looks like a million dollars.
You don't have to be a royal to wear the exact same fashion-designer pieces, but let them be your inspiration for an upcoming event. We've chosen 19 stunning outfits from Kate's fashion file. Have a look and borrow an idea or maybe two. Only the sky is the limit. And don't forget to carry with you Kate's most powerful accessory – her radiant smile.
Golden Goddess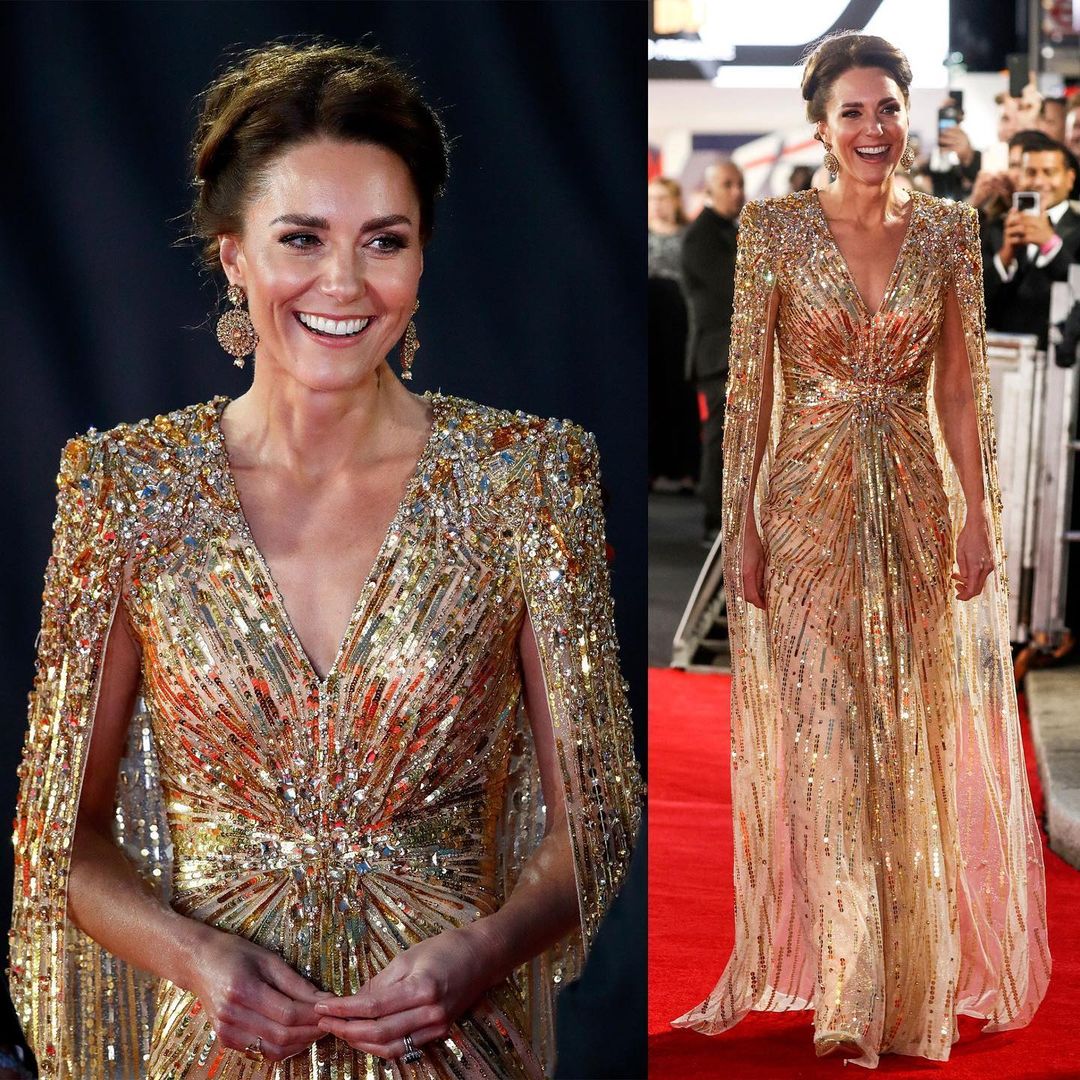 A glimmering, gold cape dress draping Kate's arms is the perfect dress for a black-tie or some formal event.
Royal Velvet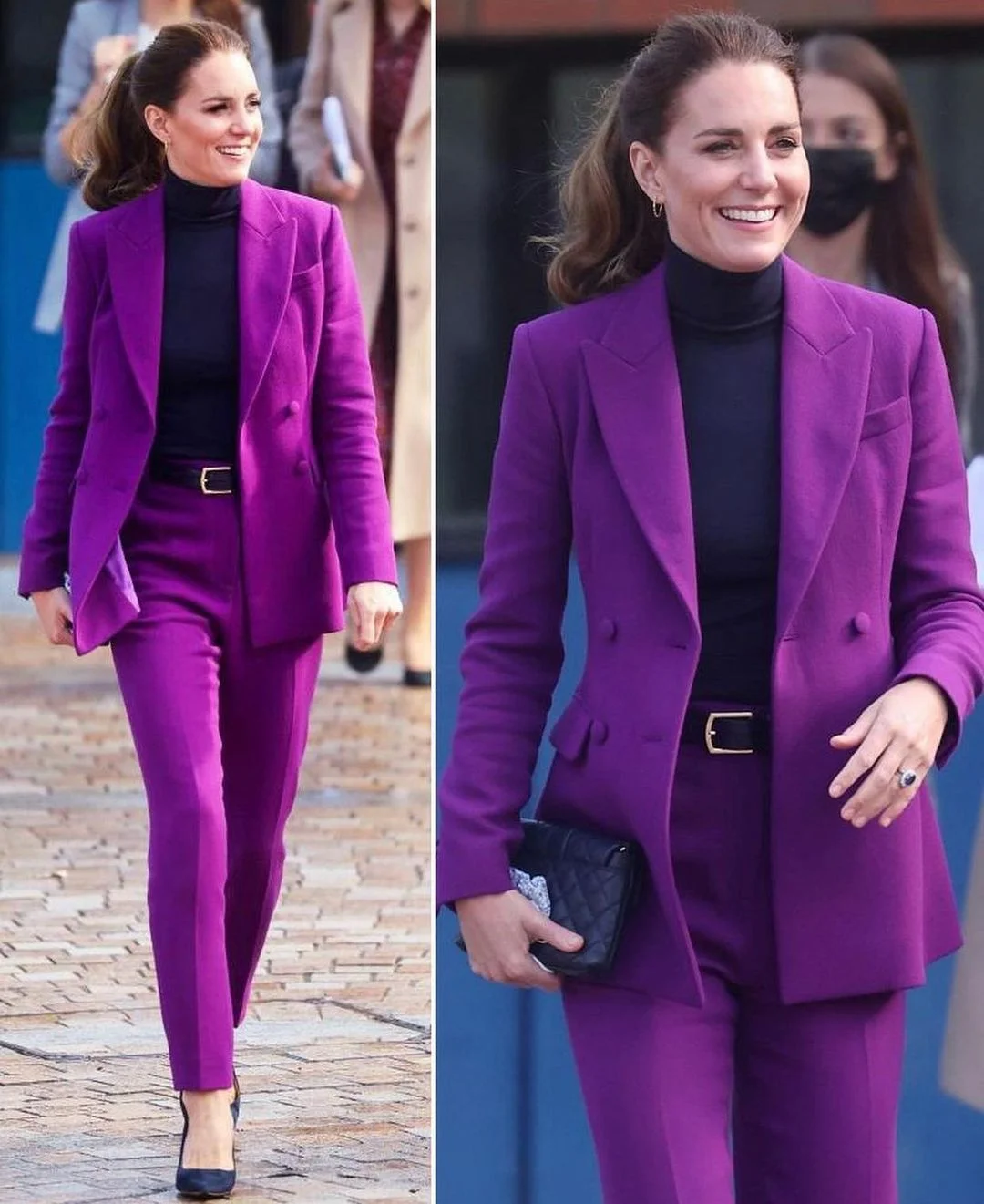 A purple power suit with matching pumps, a belt, and a bag is a win-win combination for a business meeting or for a regular day at work.
Really Wild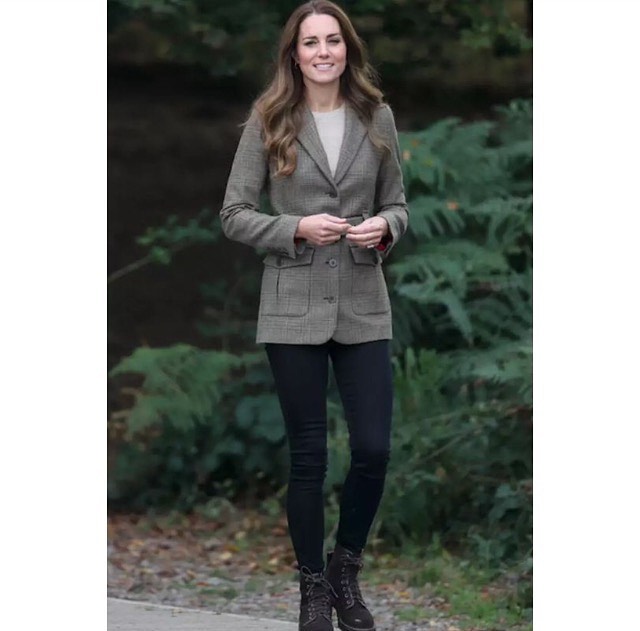 Are you a nature lover? Don't know what to wear? Get ready for autumn with the chic blazer, skinny jeans, and combat boots. Add a piece of discrete jewellery and you will carry fashion into nature.
Sheer Elegance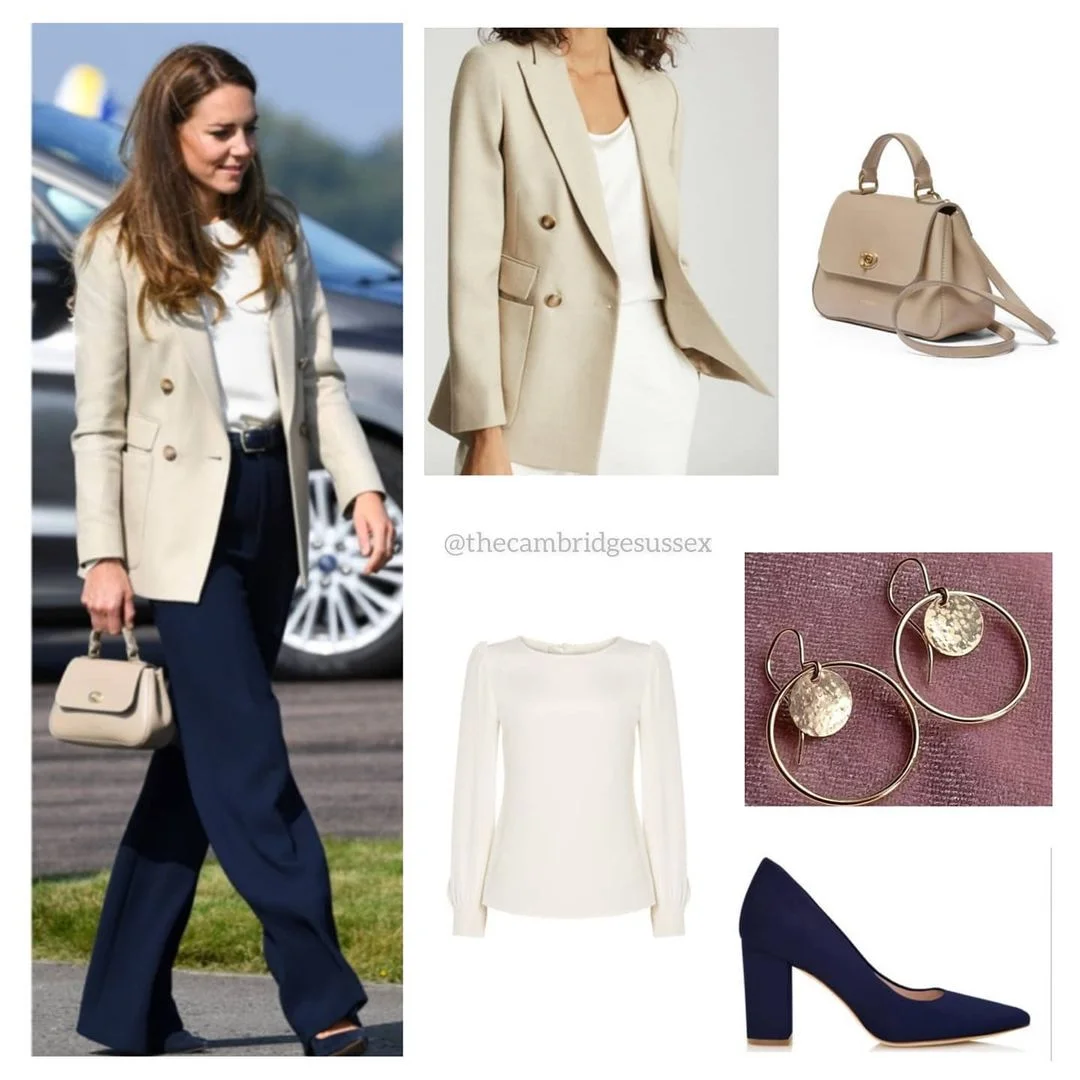 The neutral blazer matched with wide-leg navy trousers and a white blouse will turn heads at work. Combine it with appropriate pumps and circle earrings to complement the look.
Crimson Chiffon Gown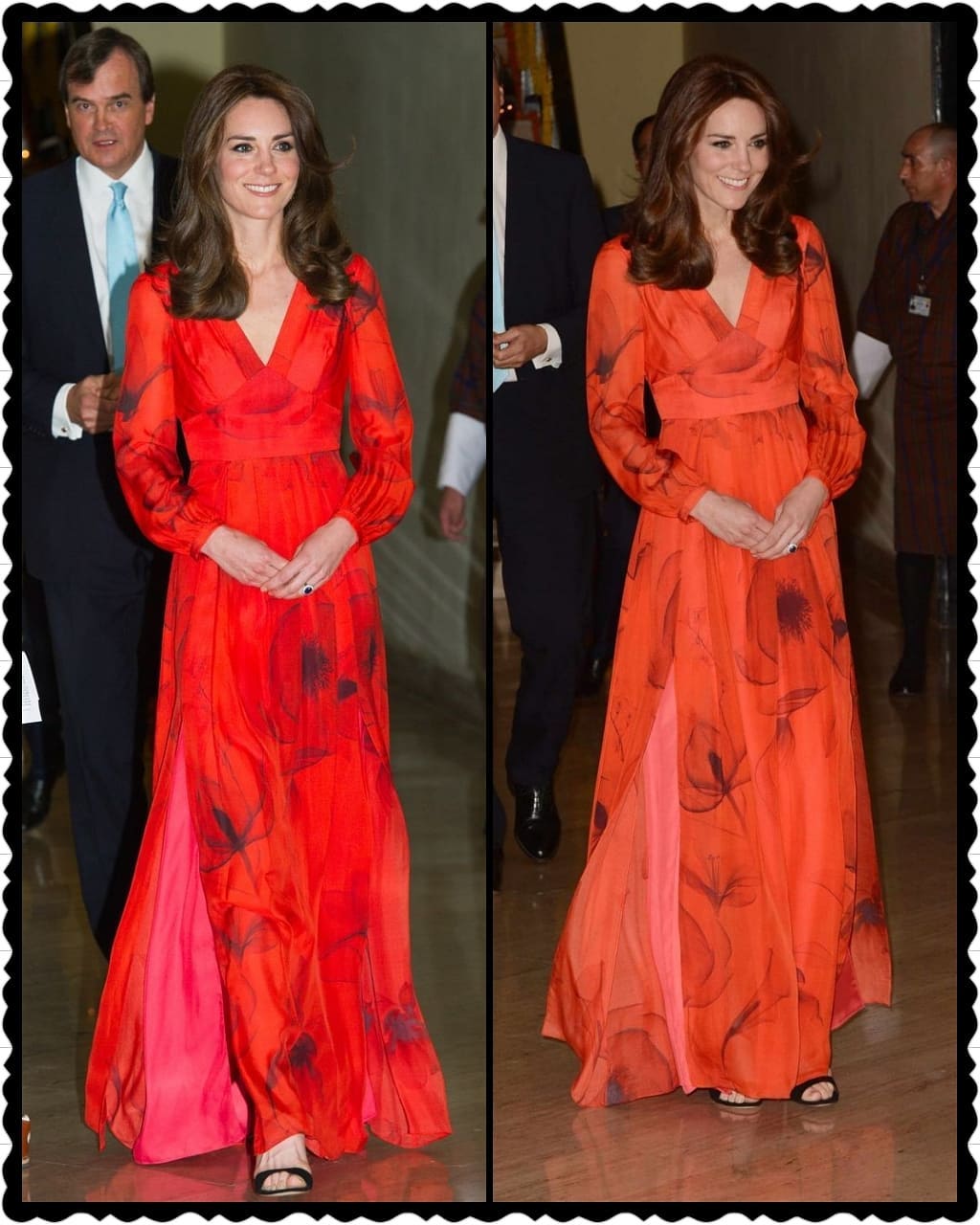 A wonderful gown for the evening especially when it comes in crimson poppy print combined with black sandals. This chiffon gown is a striking dress that deserves to be worn.
Black Never Goes Out of Style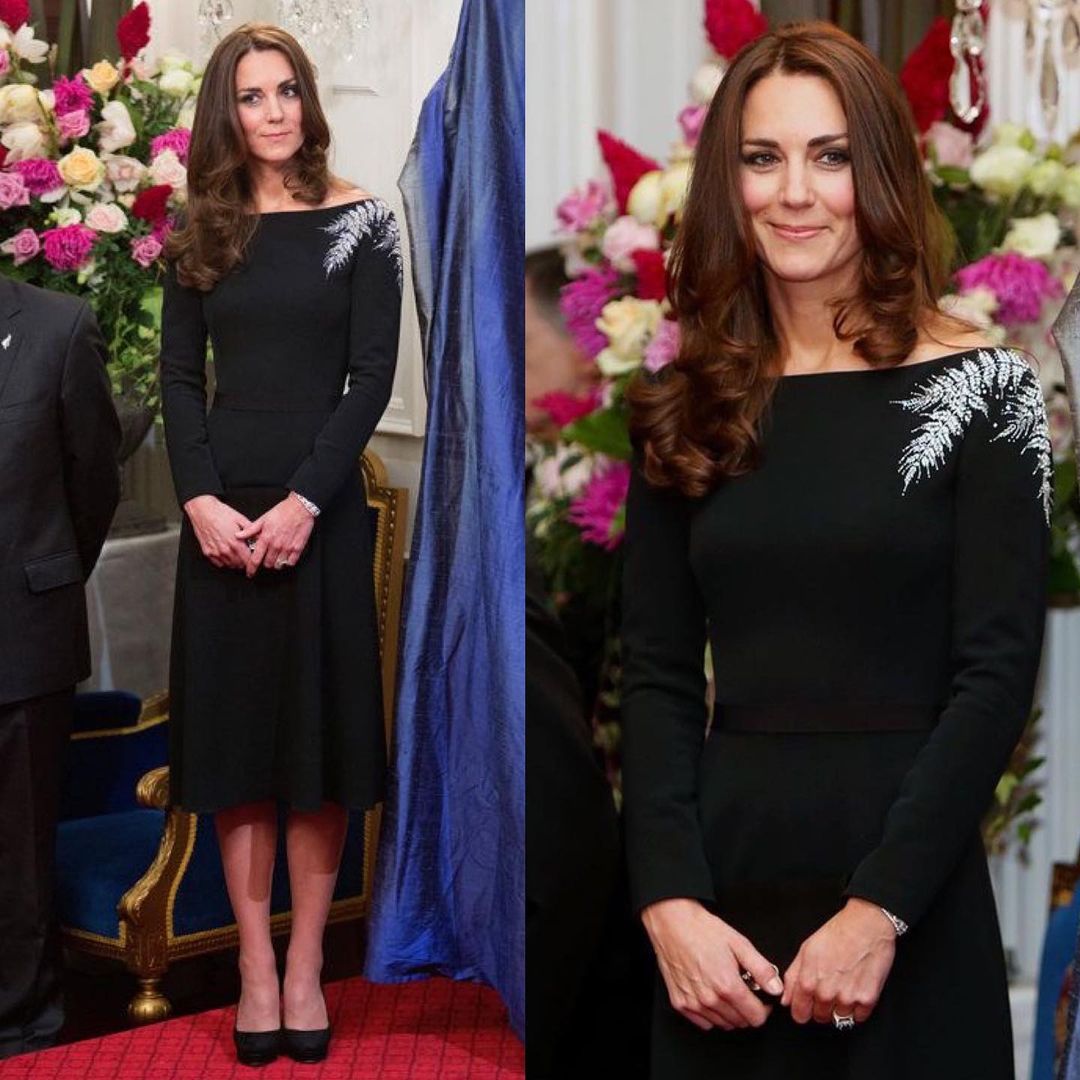 A woman should always have that little black dress in her closet. No matter the shape, structure, material, give it a go with this when you're out of ideas or options.
Forever Evergreen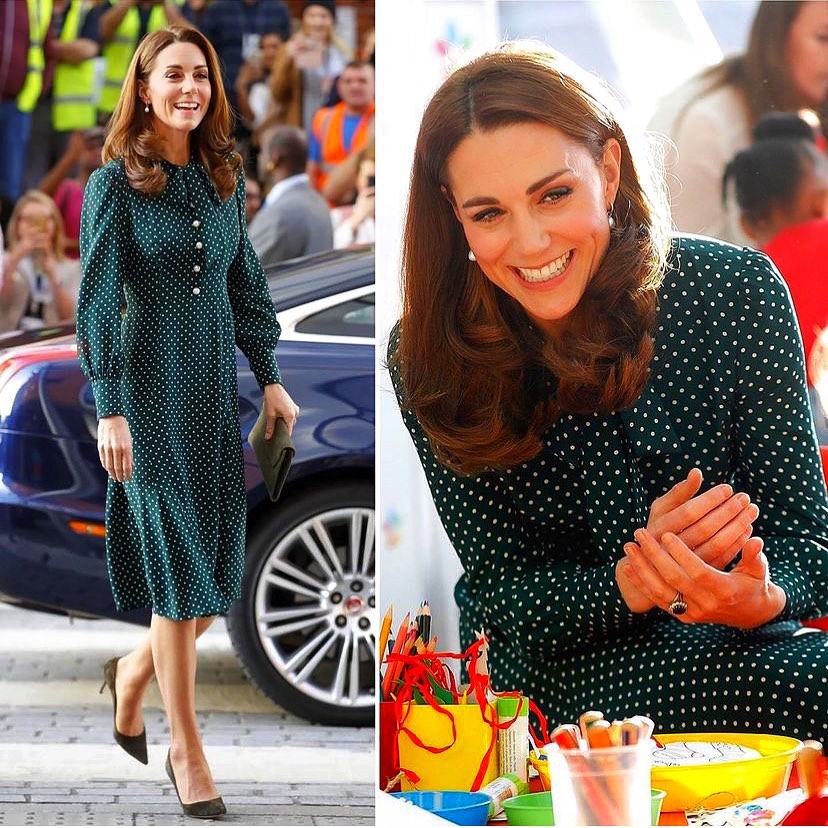 A green polka dot long-sleeve dress paired with an olive clutch and heels is a must for autumn days. With some adjustments, it can be appropriate for business days or a casual day with friends and family.
Busy Life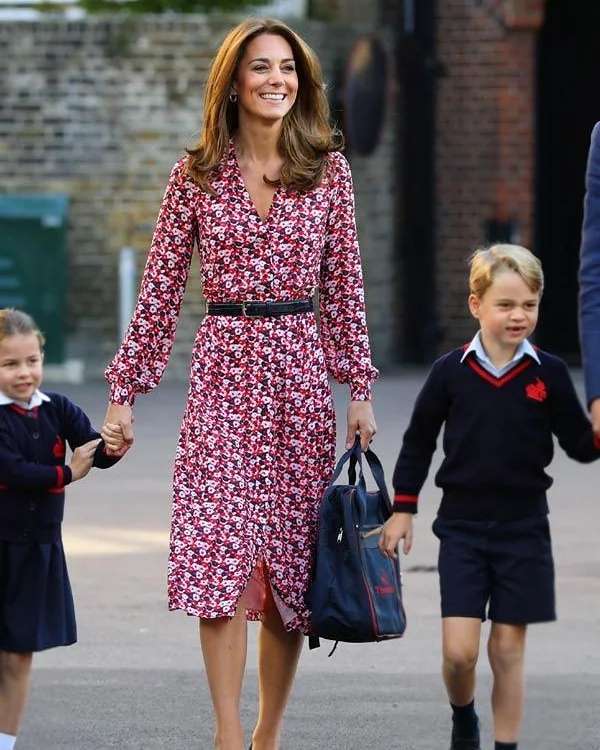 When you don't feel like dressing up, put on this pink floral dress and pair it with pointy-toe pumps and a black belt. You will feel like coming out from a fashion magazine.
Under Royal Spell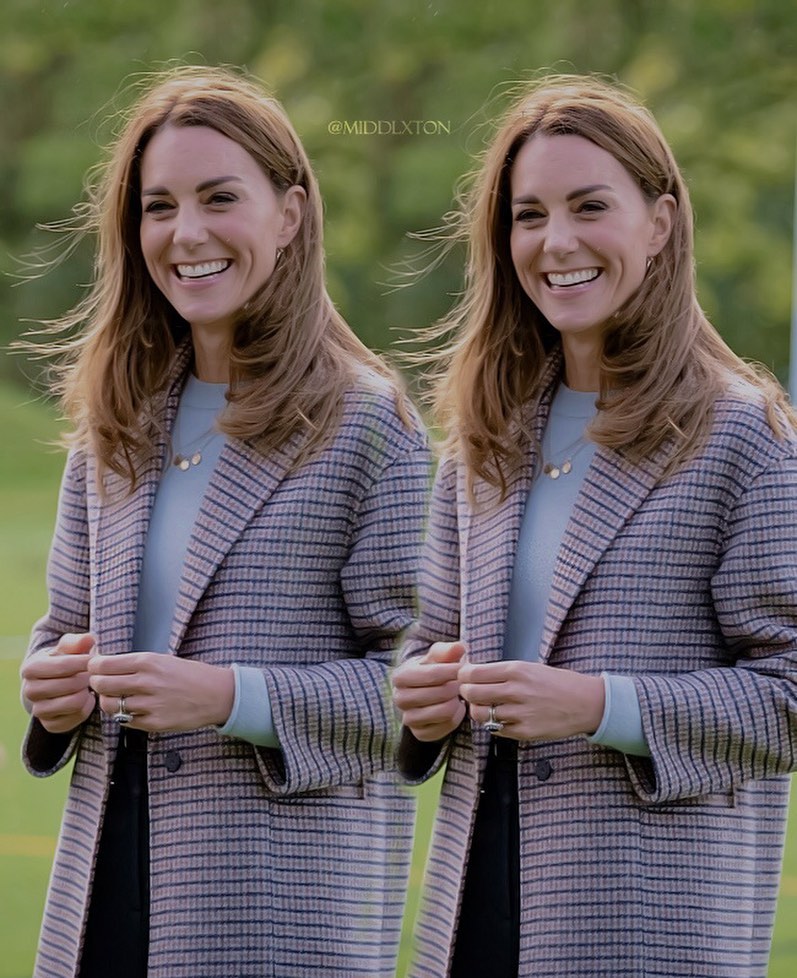 The checkered coat and pastel-blue knit sweater will give you the confidence you need while walking down the street. Combine it with skinny jeans and there you go.
Back in Brown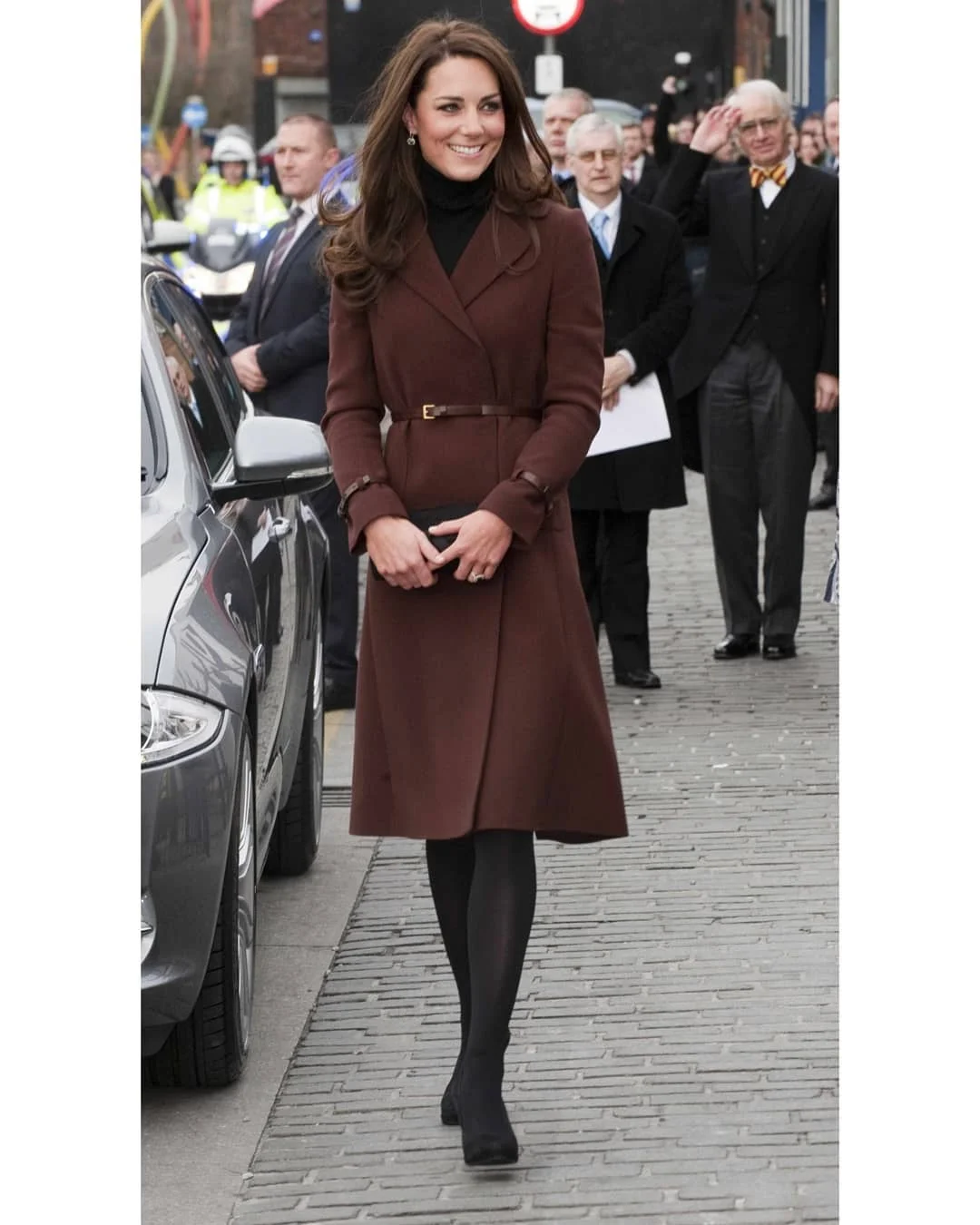 A knee-length brown coat complemented with black tights and pumps, a black turtleneck, and the right handbag is perfect for a day out. Discrete and stunning.
Navy Blue Touch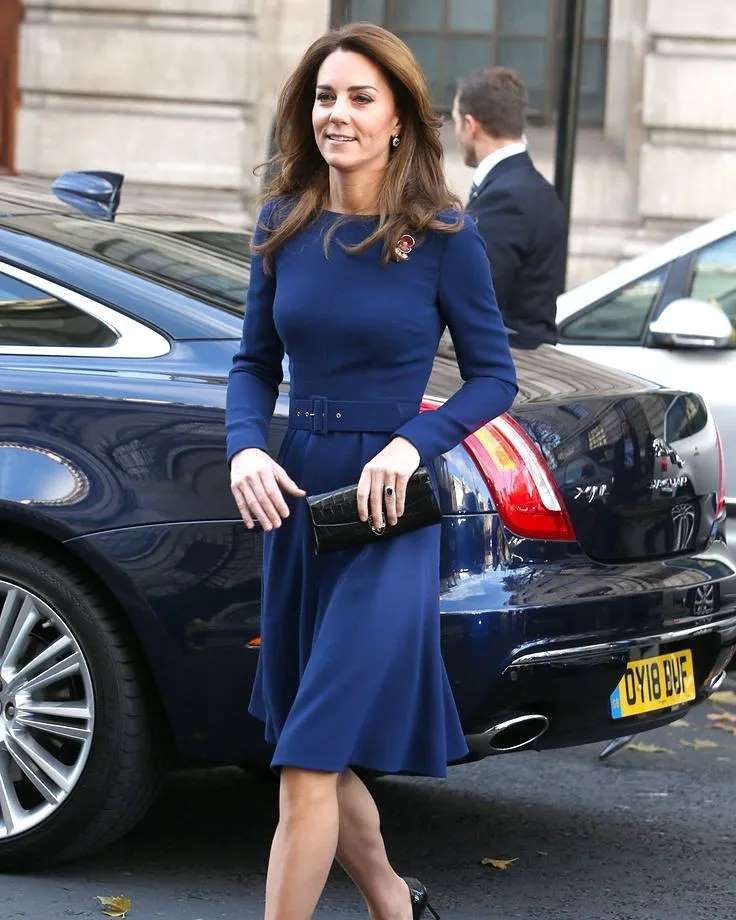 Navy blue cannot let you down. A minimalist decoration can add up a lot. The accentuated waist will flatter your figure and you will feel oh, so pretty.
Into the Countryside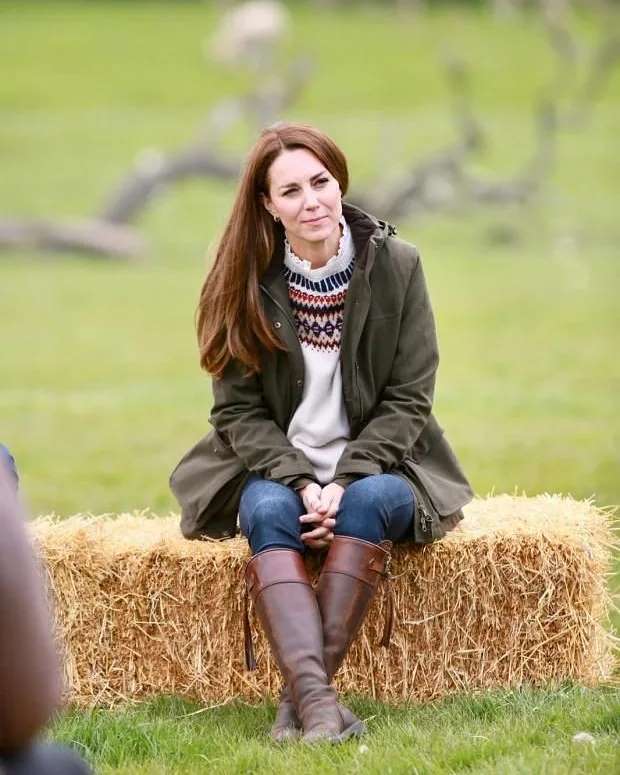 Even Kate can give it a break and wear something more casual. The forest green suit, brown boots, jeans and a turtleneck is a suitable combination for a day in the countryside.
You Can Never Go Wrong With This One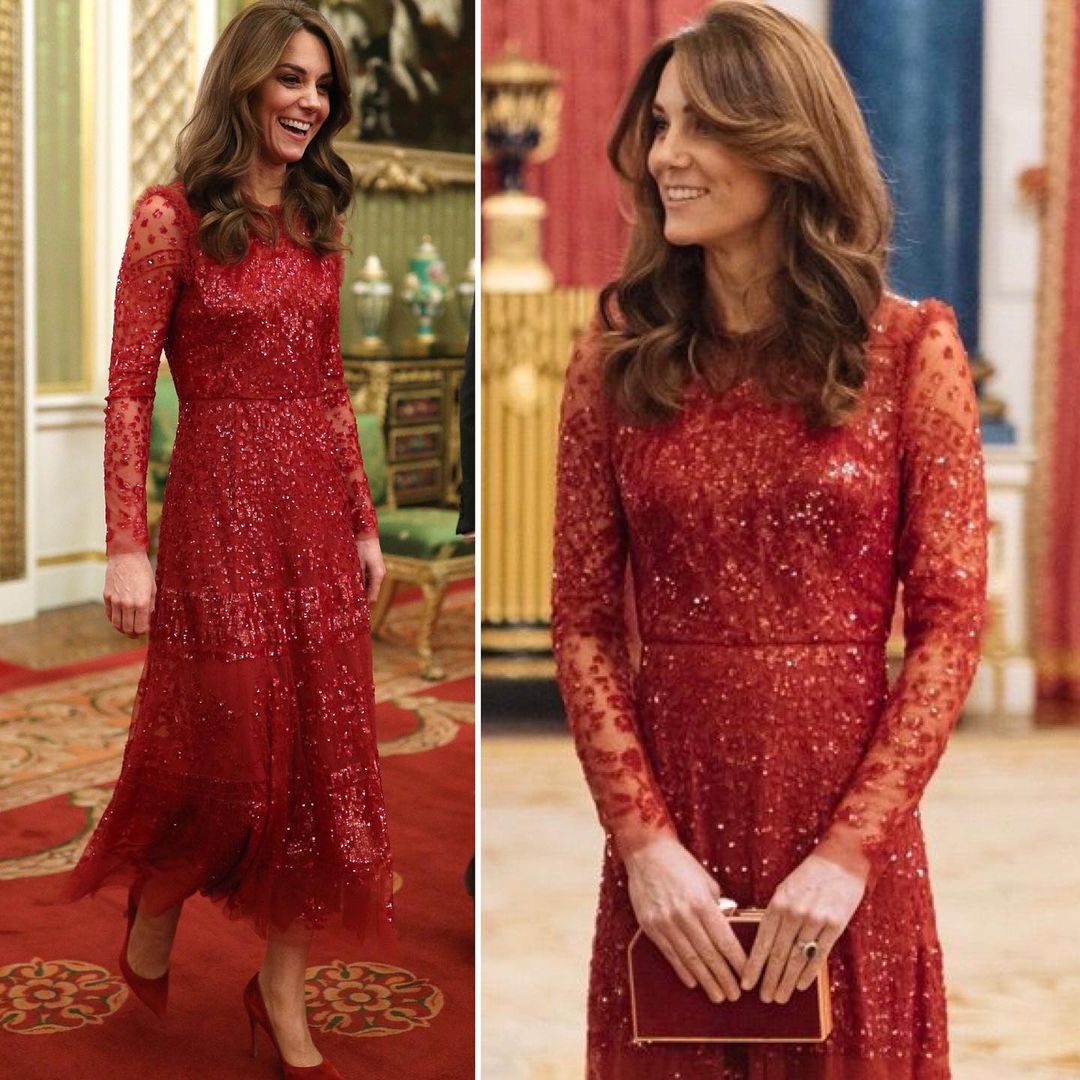 A sparkly red dress with a red clutch and pumps tells a whole story. This combo is suitable for a fancy evening out. Don't worry, you won't be unnoticed with this one.
Polka Dots Stylish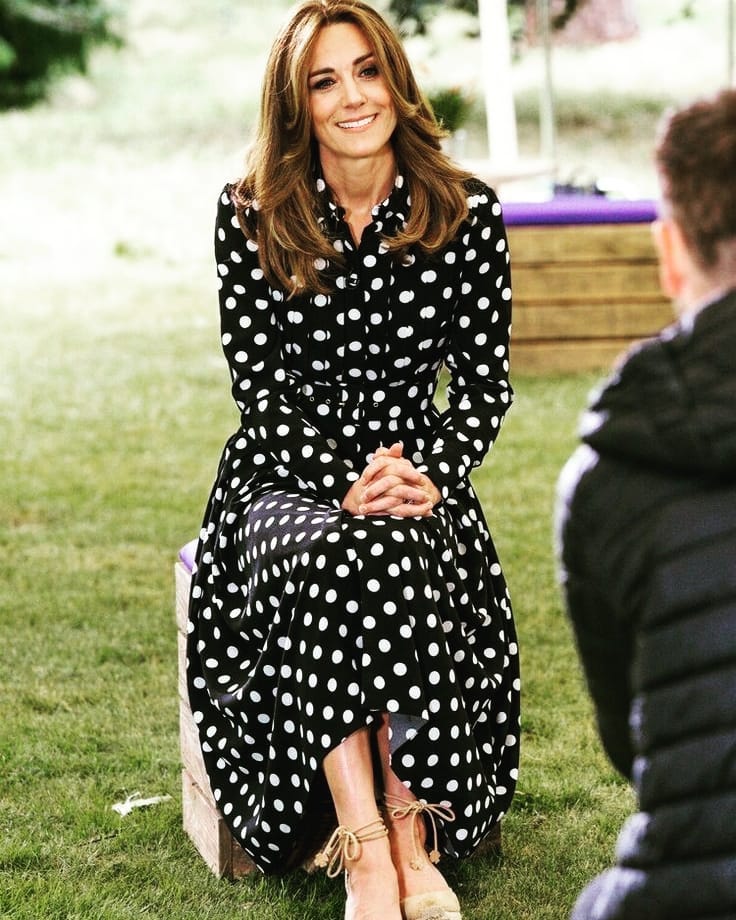 A pretty black and white polka dot shirt dress in combination with espadrilles. Cute and casual everyday outfit.
Floral Print Midi Dress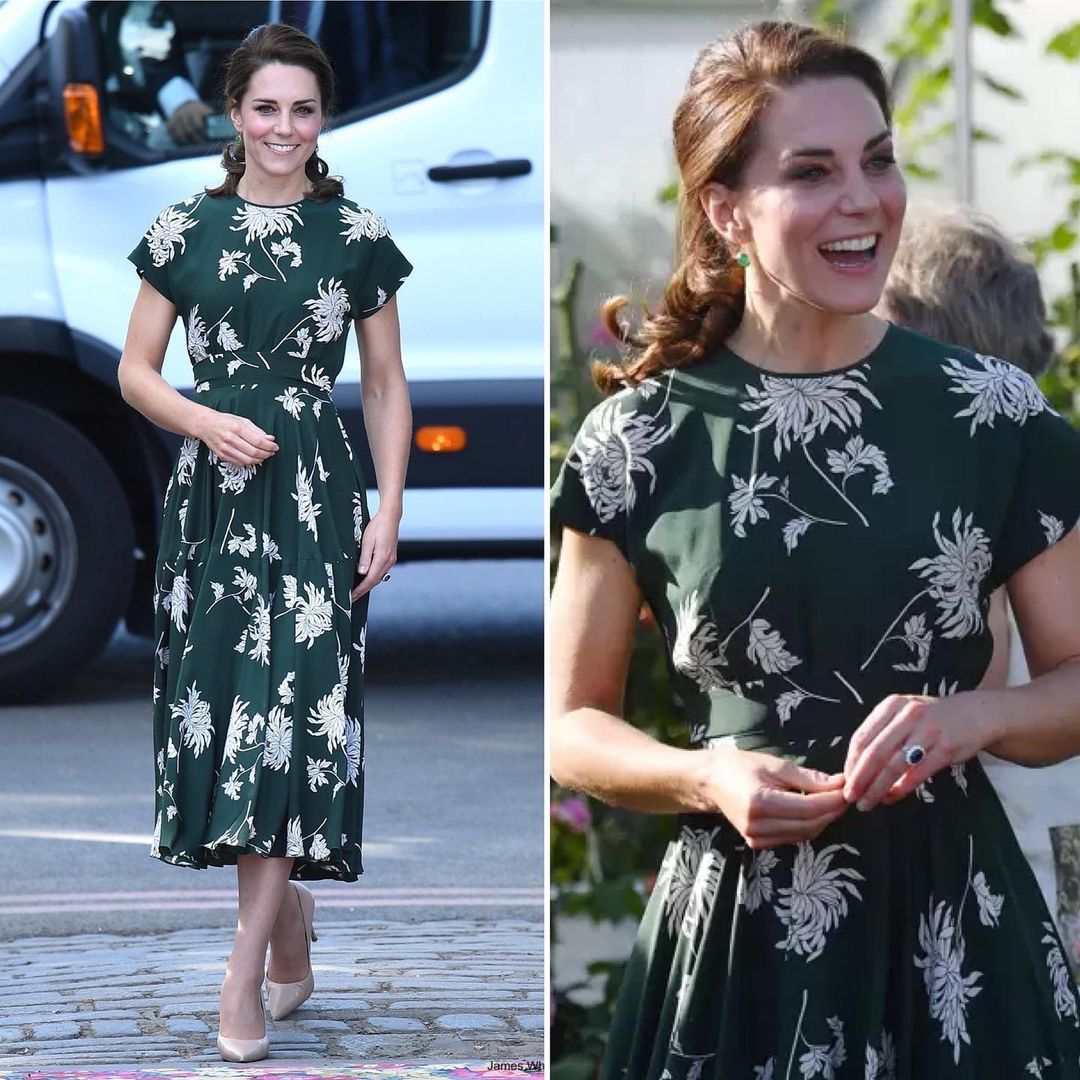 A green floral silk dress with nude pumps and discrete earrings can do its magic. An incredible elegance with just a dress.
Ribbon Trimmed Tweed Mini Dress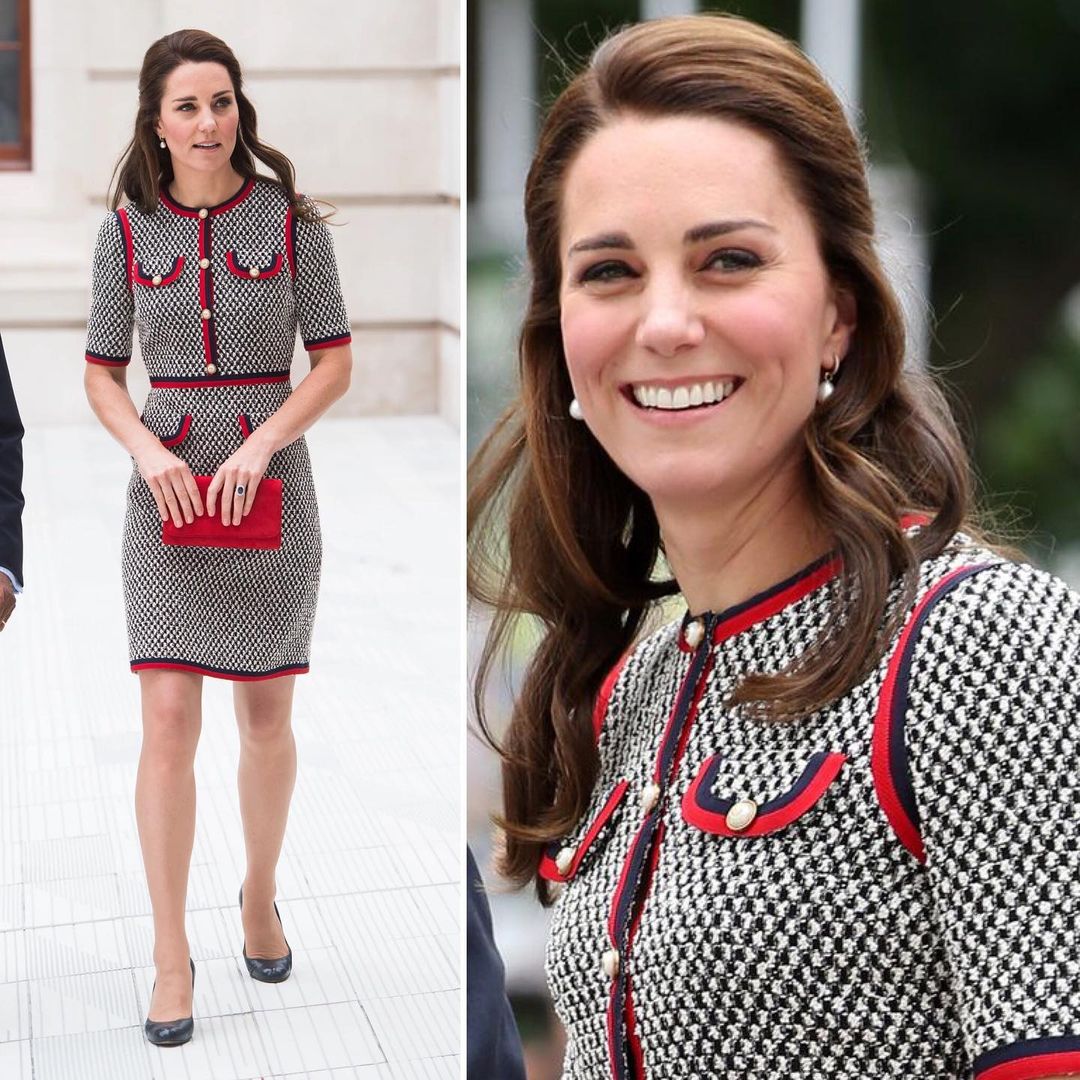 Having an important meeting or a cocktail event? A tweed dress, red clutch and black heels will do the job for you. Don't worry, you will thank us later.
Pink Midi Dress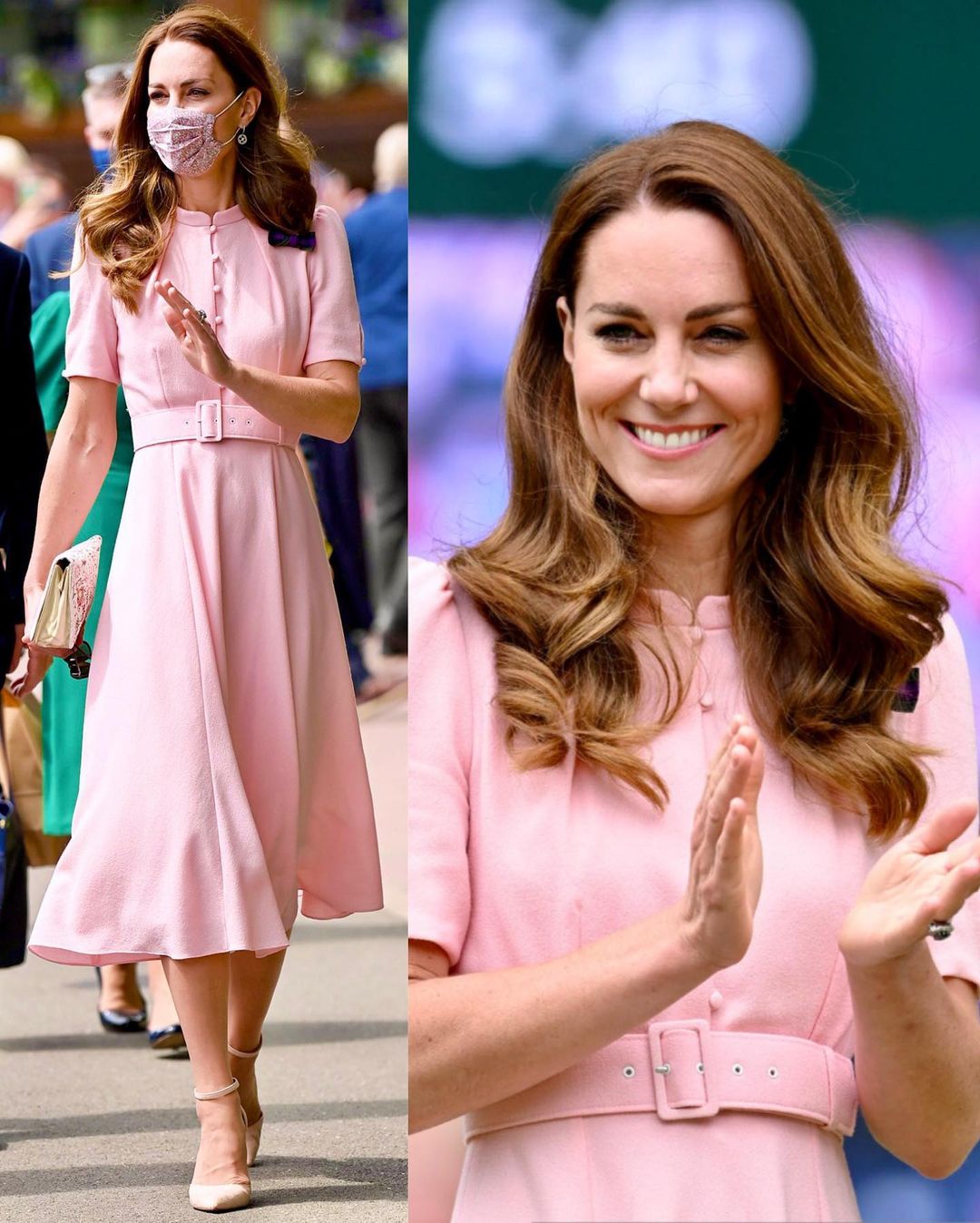 The pastel pink belted dress is accessorized with nude heels, dangle earrings, and a floral clutch. Dare yourself and accessorize it by your own taste.
Green Dress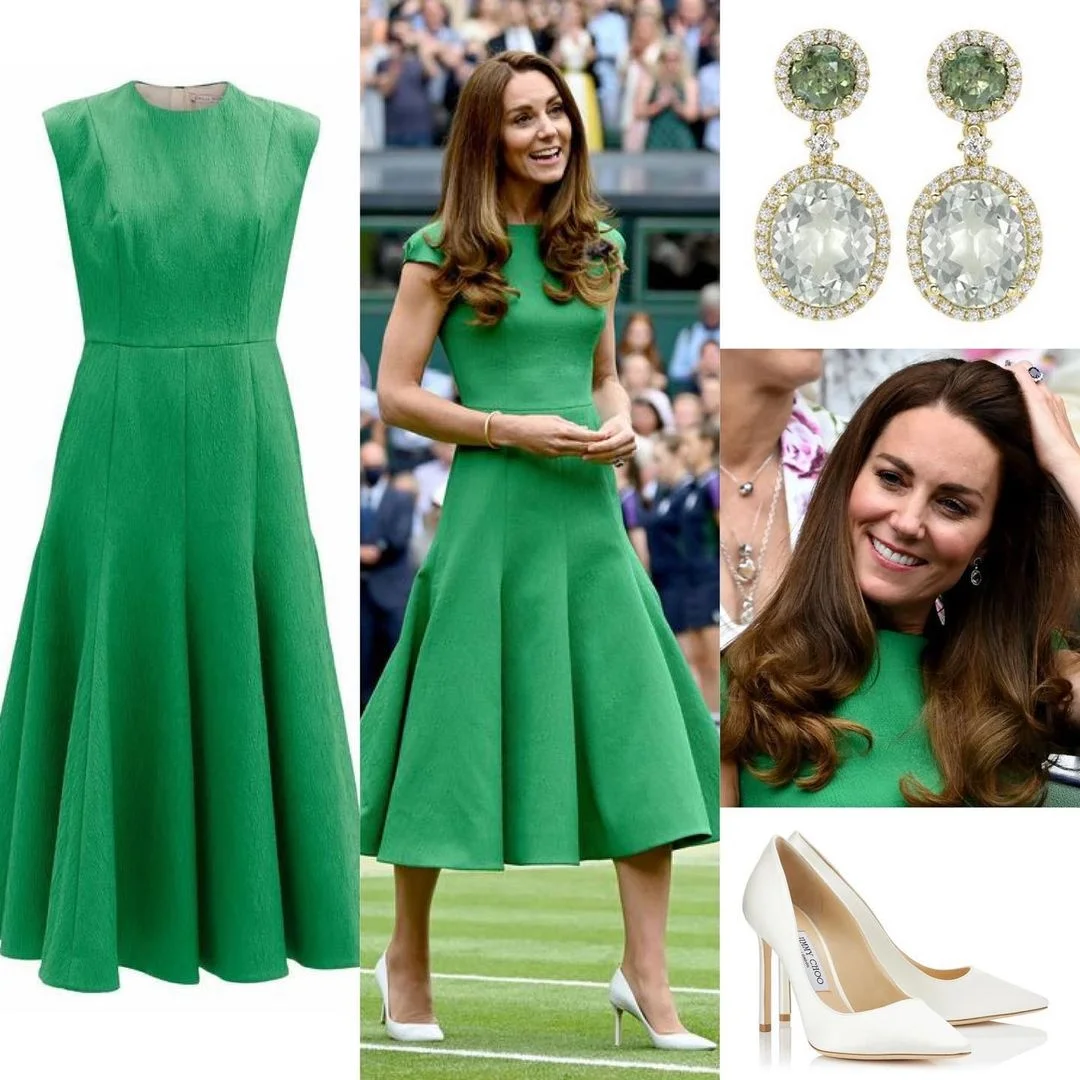 A green pleated dress and white pointed toe-pumps for a Go Green Wednesday or any day that you like. An excellent way to show the nature-lover in you.
Casual Monday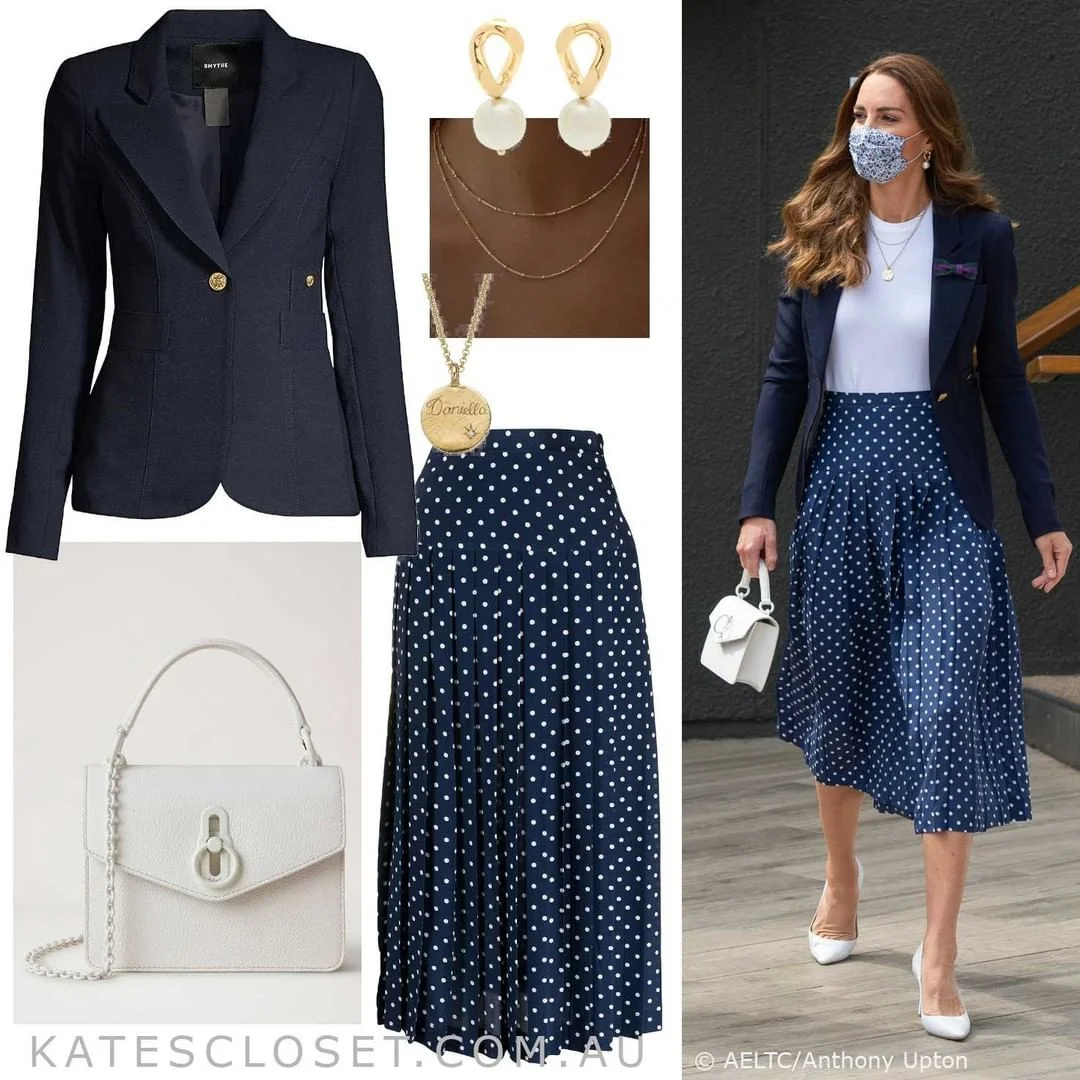 Better put on a white top, navy blazer, and navy and white polka dot skirt to have a great start to the working week ahead. Accessorize it with white shoes and a compatible purse. So simple, but yet so powerful.
Kate's style is timeless and a great choice for any occasion you might have. Therefore, be a Kate Middleton in your own style. Give it a try, experiment a bit, be timeless yourself. Change accessories, colours, styles, and show us your fashion combinations in a comment below.