In most parts of the world, the colour pink is associated with the female gender, considered to represent the feminine, soft, fragile and sweet nature of women. Today, the colour pink is so deeply associated with women and the feminine, that many men refuse to wear anything pink. Can you imagine telling some of them that pink used to be a gender-neutral colour and worn by many prominent men in history?
Today's notion of the colour pink as the feminine is only 150 years old. While we're well on our way to re-establish the image of pink in the fashion industry, making it more inclusive for all, it is hard, even for women, not to think of something sweet, girly and fragile when they look at a pink piece of clothing.
Slowly but surely, the image of pink is going through some changes yet again and it couldn't come soon enough. While there is no shortage of pink for youthful attire, brands are still hesitant to put out too many pink clothes for adult women, meaning, the choice for making a statement pink outfit might be limited, but that doesn't mean you should give up.
Take a look at some gorgeous, powerful and stereotype-breaking pink outfits you should add to your closet now.
Pink And Laid-Back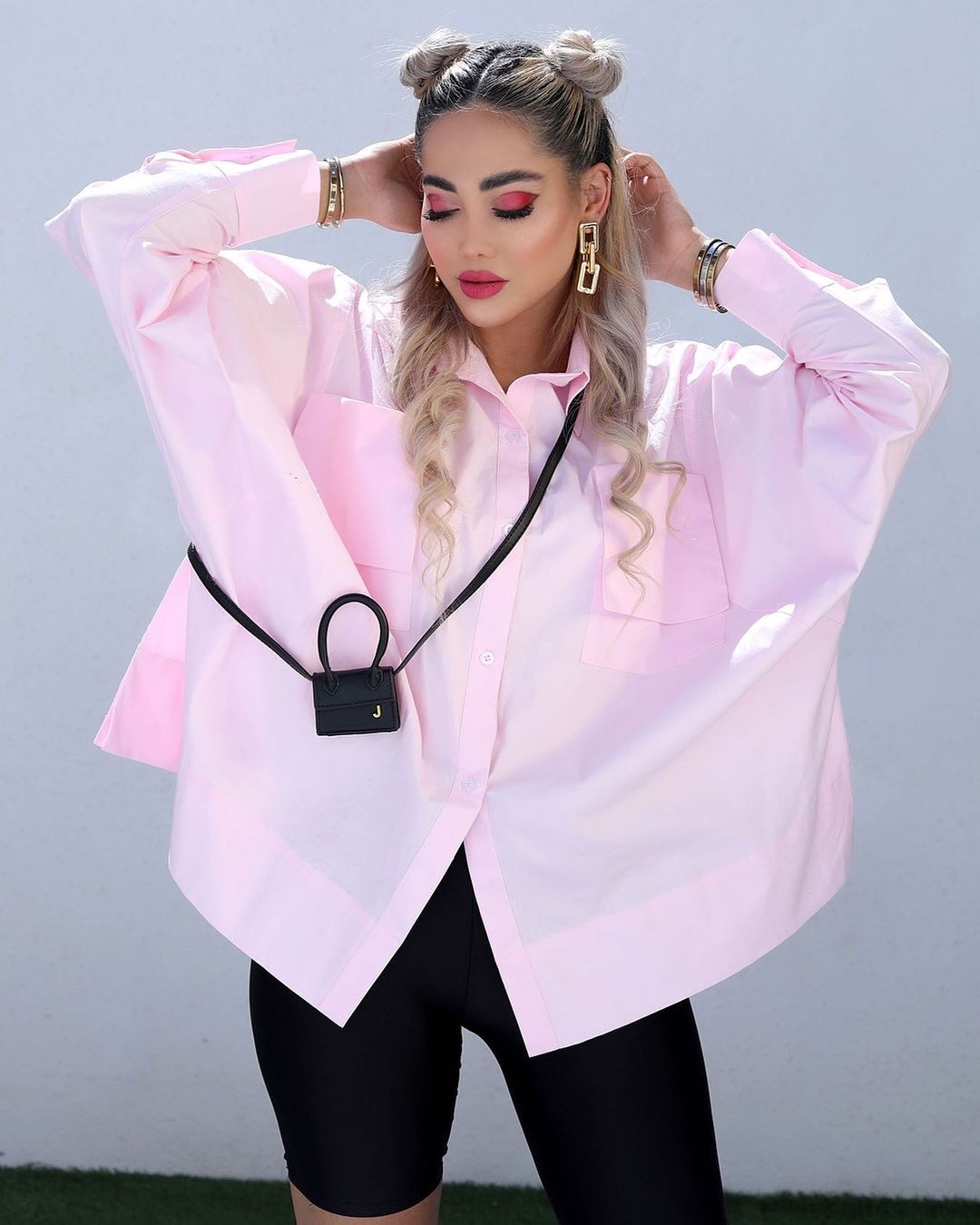 Dress shirts don't have to be only for business wear. A plus-sized pink shirt and some leggings are a sweet combo for more laid-back days when you want to feel comfy, but not completely underdressed.
Breezy And Comfy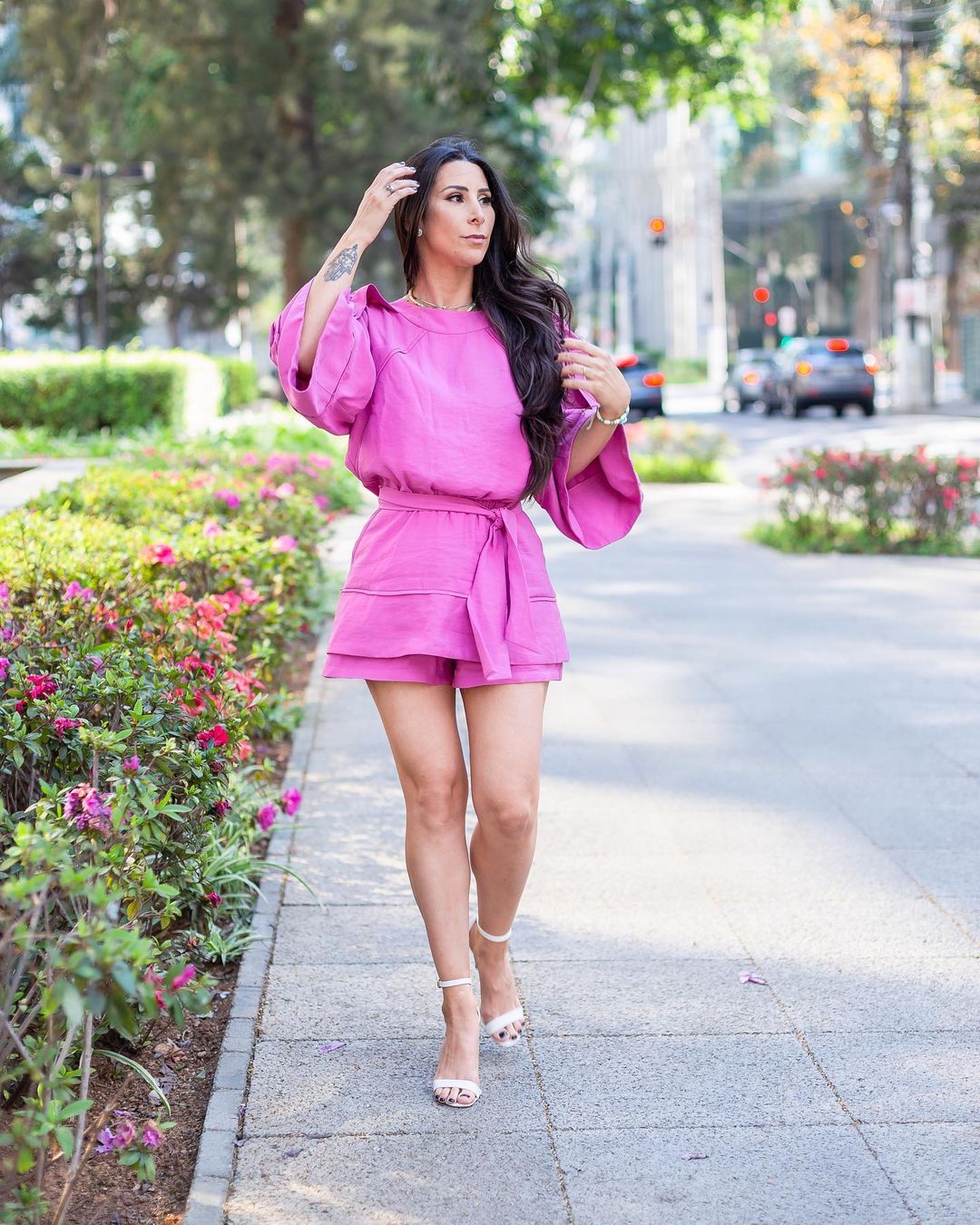 Rompers made a huge comeback these past few years, in both men and women fashion. However, if you're not a big fan of them, you can combine some short pants and a longer top, to achieve the same look. This dark pink kimono sleeved tunic is the perfect light and breezy choice for chillier summer days.
Pattern Play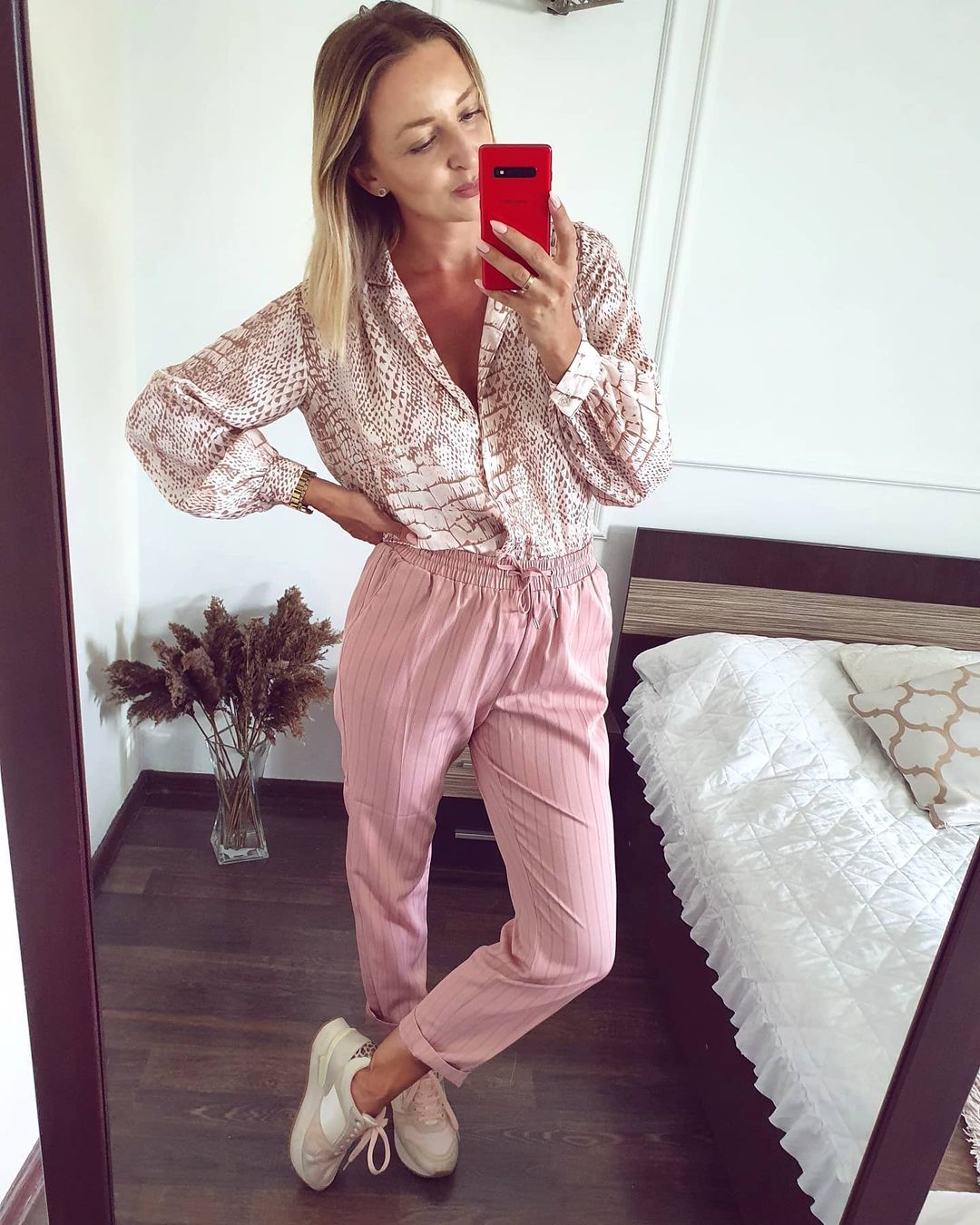 Solid pink colour may be too much for some, so you can always play around with more subtle patterns. Pink striped summer sweatpants complement the reptile pattern pinkish blouse giving you an all-around chick look.
Stylish And Comfortable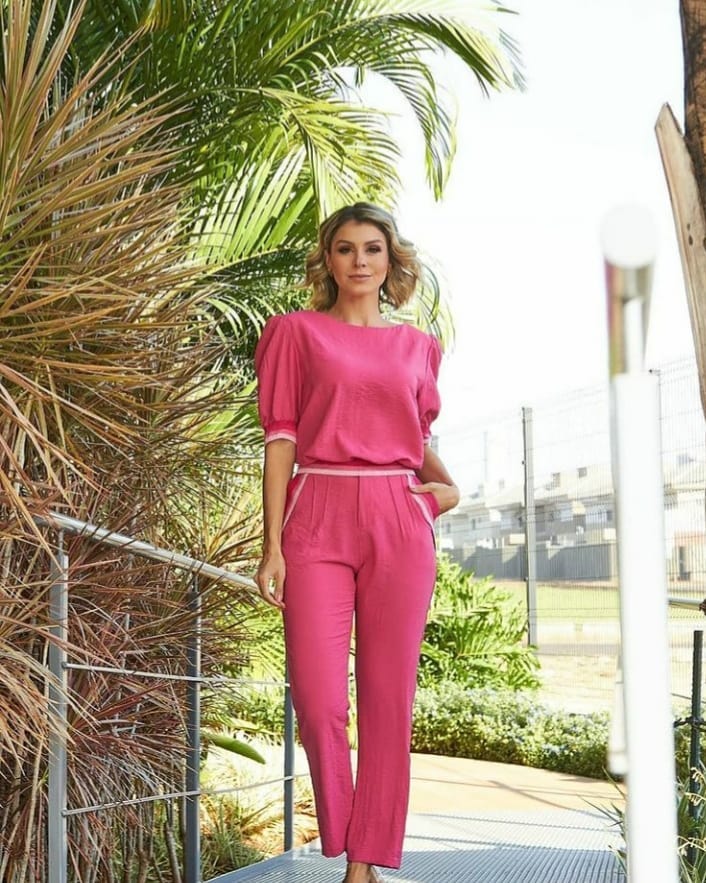 A monochromatic outfit poses the least amount of hassle since you don't have to stress over colour matching. But it's always nice to have a little something to break that solid color look. Details on the sleeves, waistband and cuff are not much but give a new dimension to this puff top and pants combo.
Earthy Casual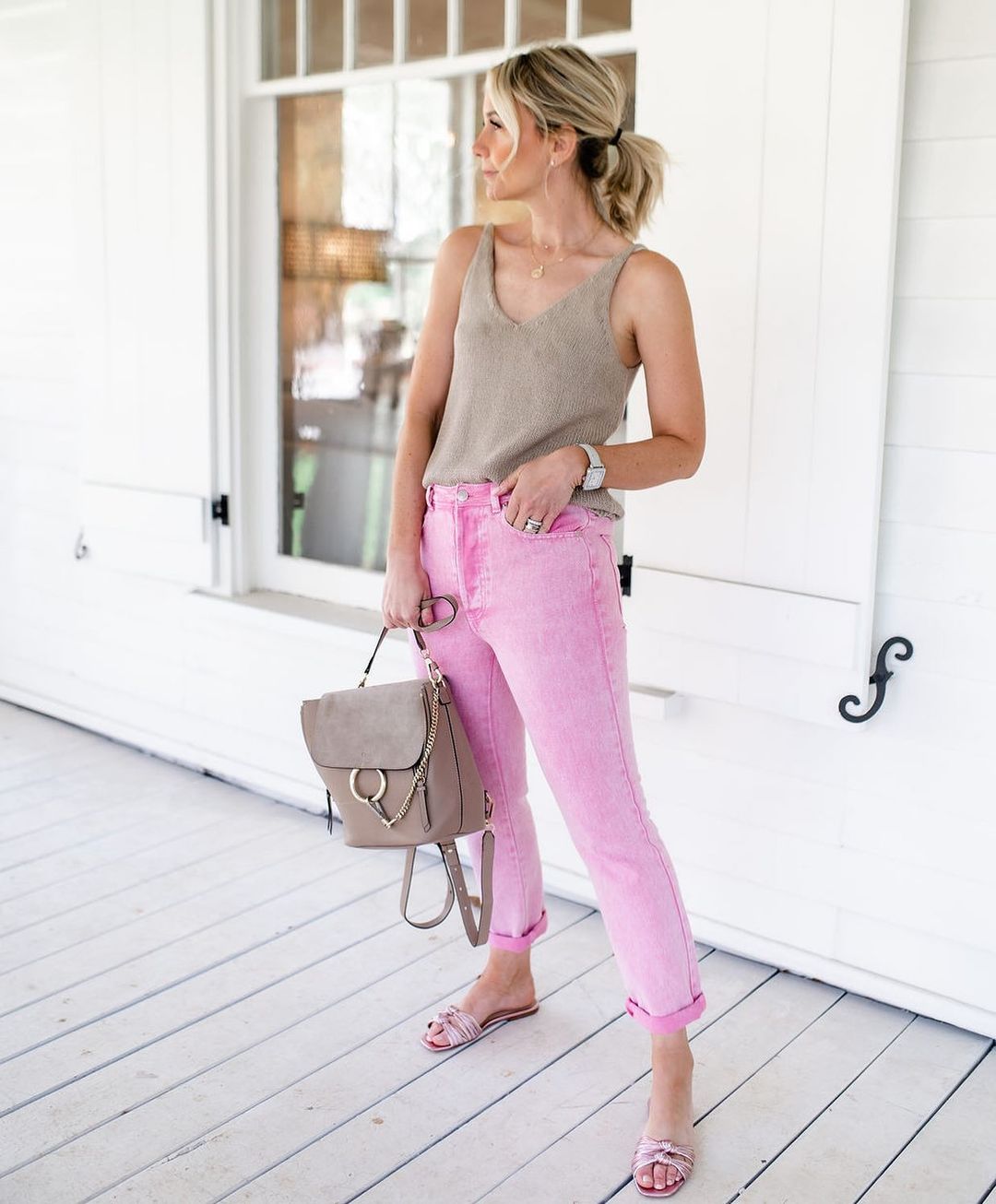 Speaking of colour matching, pink goes well not only with warm tones but with cold and earthy as well. These pink jeans look fab with the woollen brown V-neck top.
Cute Floral Boho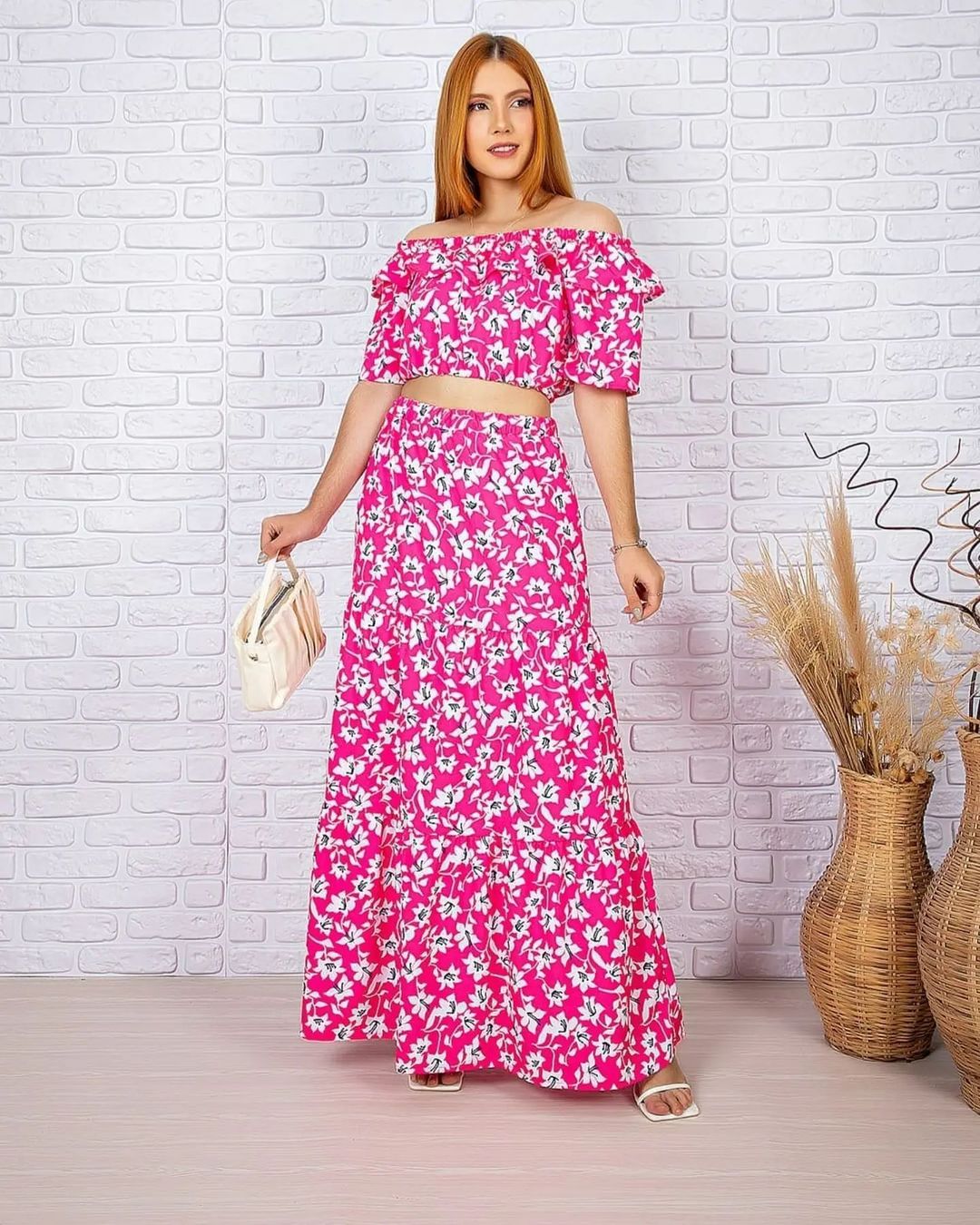 It's almost impossible not to make pink clothes with floral patterns. This tropical outfit of pink maxi dress and over-the-shoulder crop top with white flowers is the ideal outfit for long summer nights out in the town.
Business Or Party?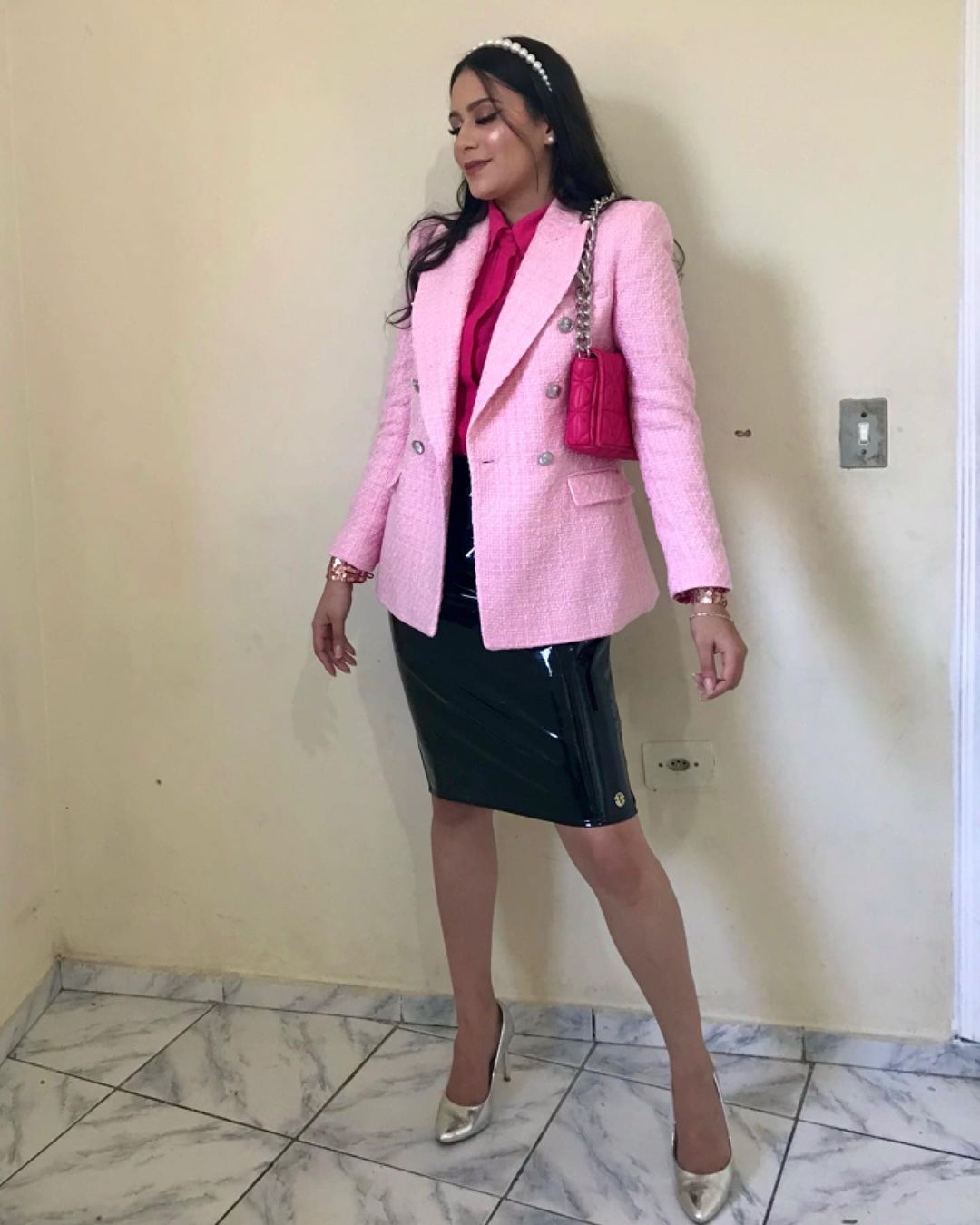 All women dream of outfits that you can wear from work straight to the bar or the restaurant without being obvious that you're still in your work clothes. Baby pink merino blazer, a magenta blouse and a shiny leather skirt? It sure looks like you have the best of both worlds here.
That Gala Look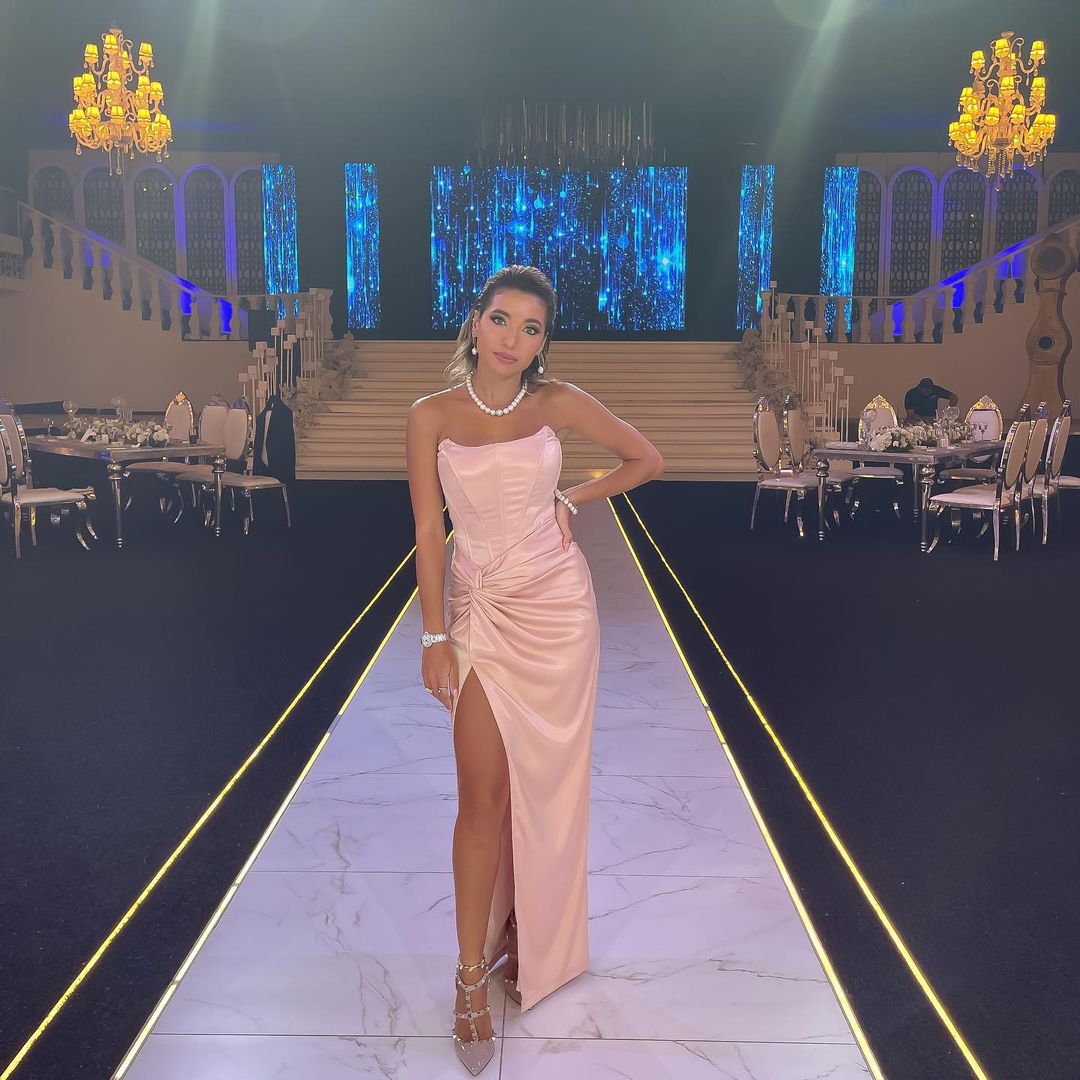 Wearing pink for special events or occasions can be a bit tricky, for you can end up looking too childish or tacky if you choose the wrong outfit. If you must wear pink, chose a softer, lighter, toned-down shade, like this light peachy-pink number. As for the style, well… whatever you feel best and most comfortable in.
Winter Fluff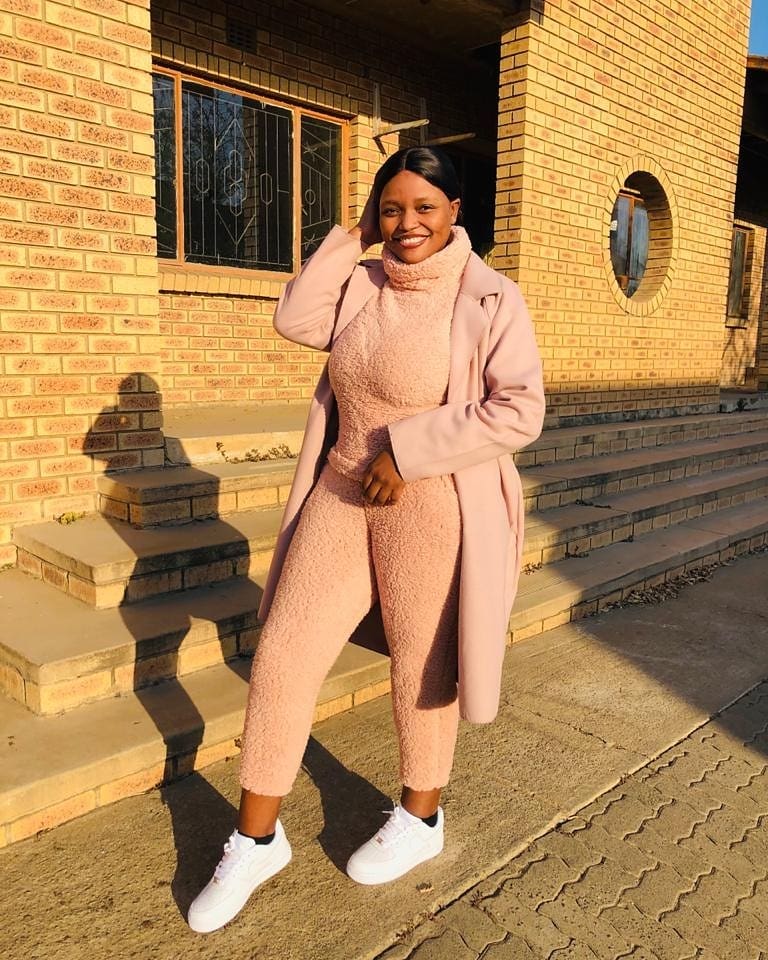 We can all agree that winter is the season when it is the hardest to find a pink outfit. It is not impossible, though, and if you're lucky you can put together a pink outfit you will have no problem wearing every day. Teddy bear tracksuit set with a long winter coat.
Cute Shirtdress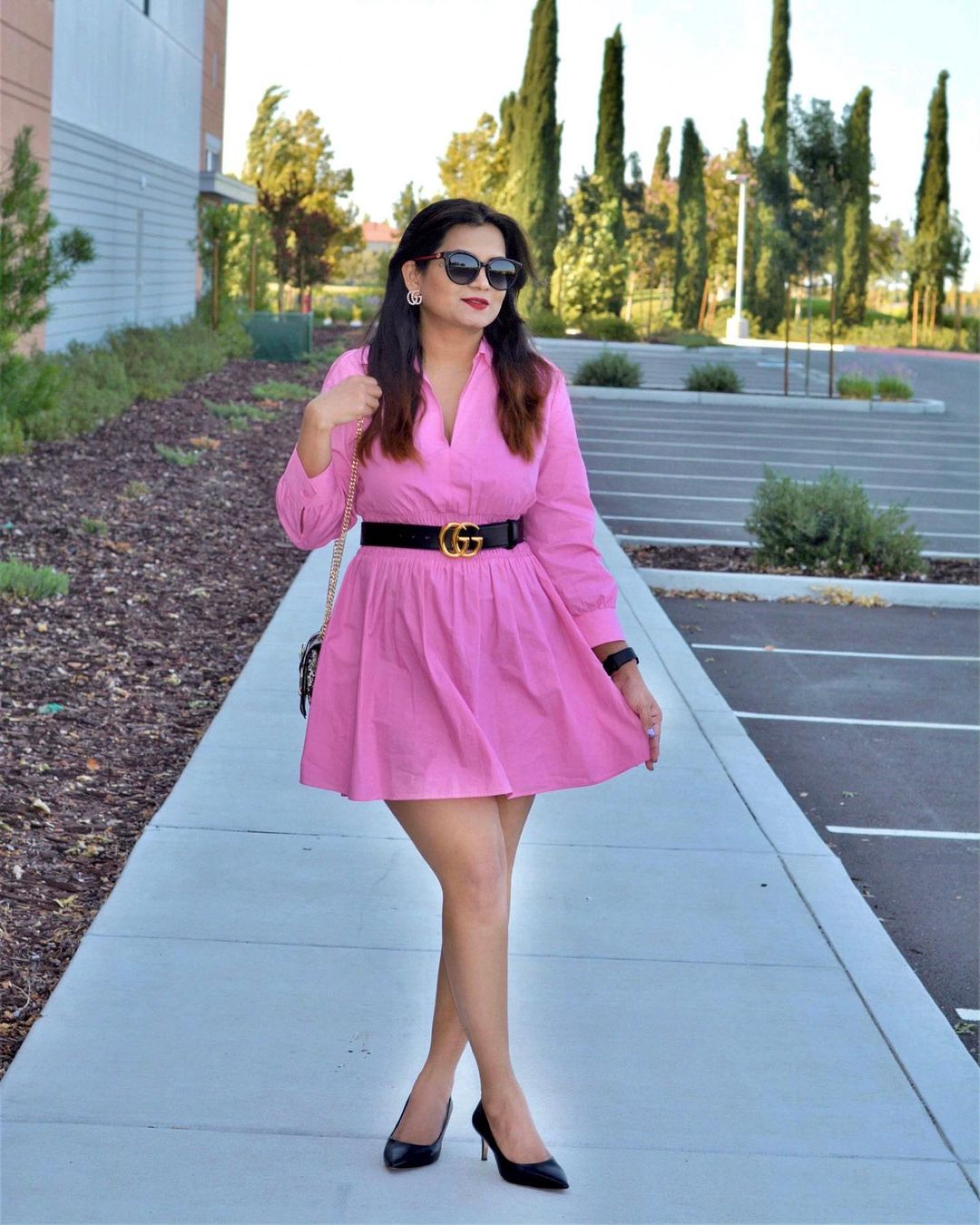 There's something innocently sexy about shirtdresses and we all love them. The downside is that you can rarely find a colourful one. So think accessories. A monochrome shirtdress with a matching belt and does, glams up even the dullest dress.
Chevron Orange Combo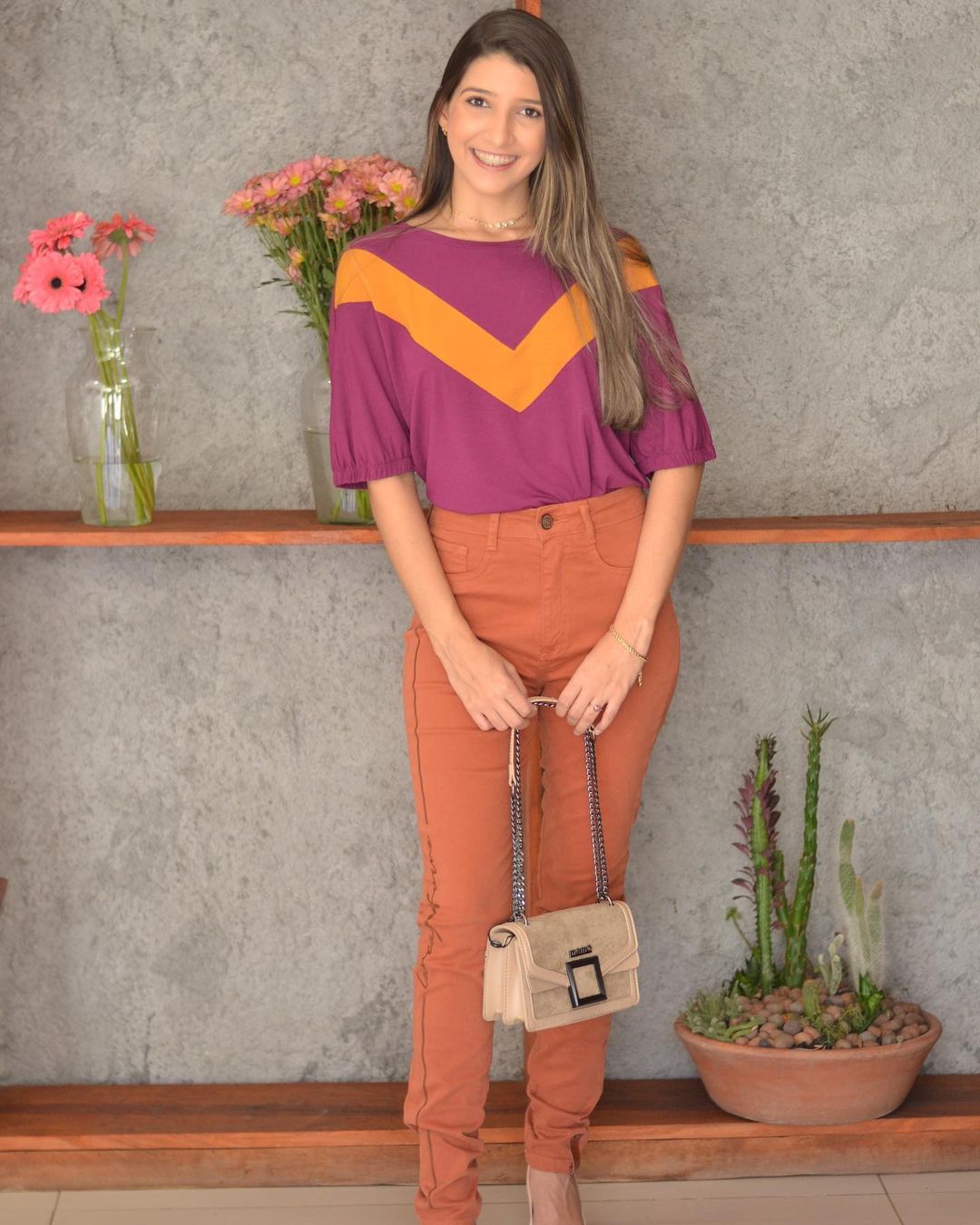 Pink belongs to the warm spectrum of the colour palette, along with red, yellow, orange, and everything in between. This is why these colours look so good together when combines, and you get to tone down pink without completely smothering it in other colours.
Classy Sothern Bell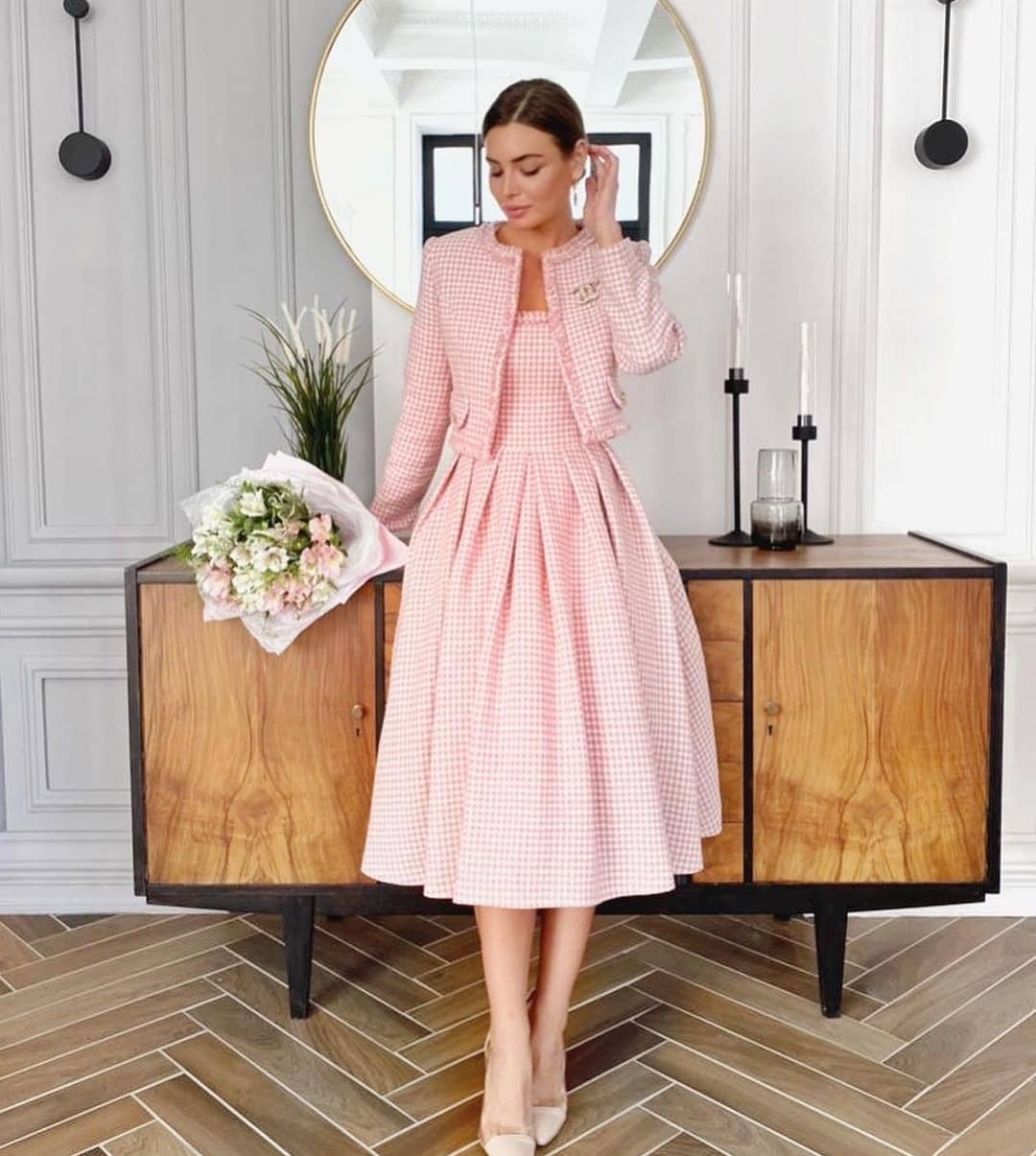 Checker patterns can be very stylish in the right outfit. A perfect example is this pink and white checkered tulip dress with a matching cropped collarless cardigan. An elegant look that doesn't go out of style.
Stylish When Out And About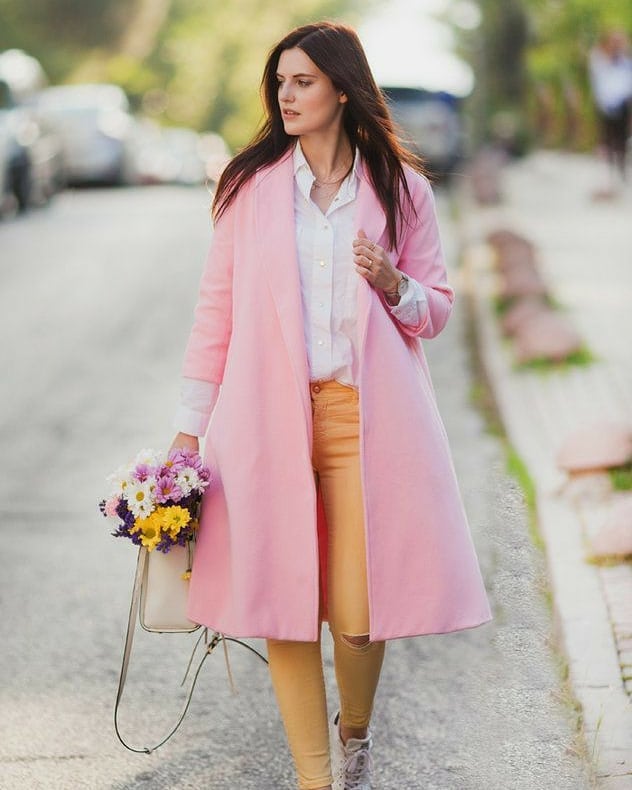 It doesn't have to be hard to get that business casual style. Dress-shirt, pastel pants and a long pink coat is a nice relaxed outfit for looking good on busy fall days.
Beach Party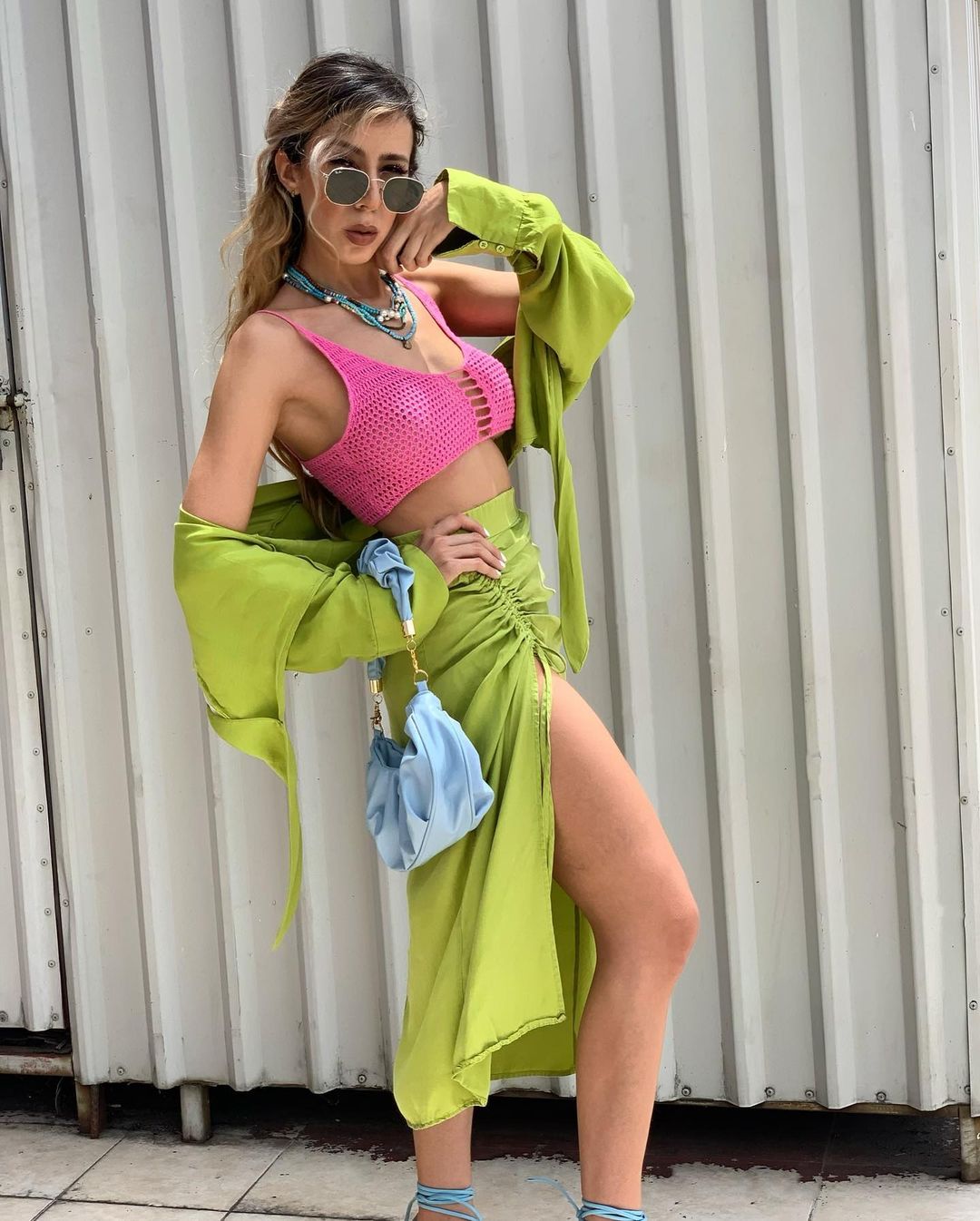 Swimwear is a must for the beach, but if you want to keep that bikini look for a beach party (or a pool party), something like this might be more appropriate. A flowy green wrap-around maxi skirt and a top, with a rich pink bodice
Colourful And Professional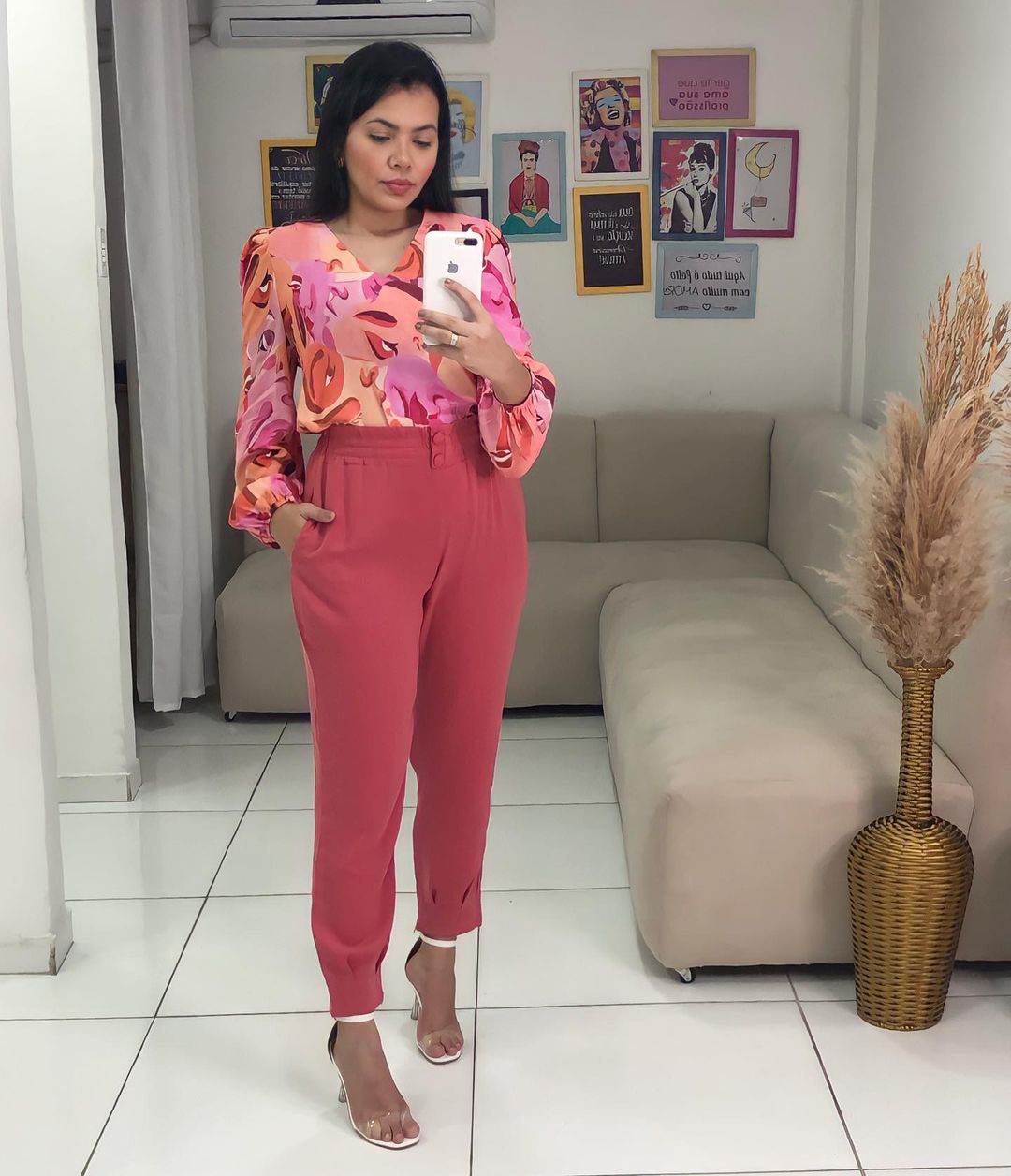 Some women love colours and patterns, yet rarely wear them in more professional settings from fear that they might not be taken seriously. Nonsense. If you can combine the right pattern and style, you can look sophisticated, professional and intimidating while wearing a colourful pink number like this one.
Refined Pink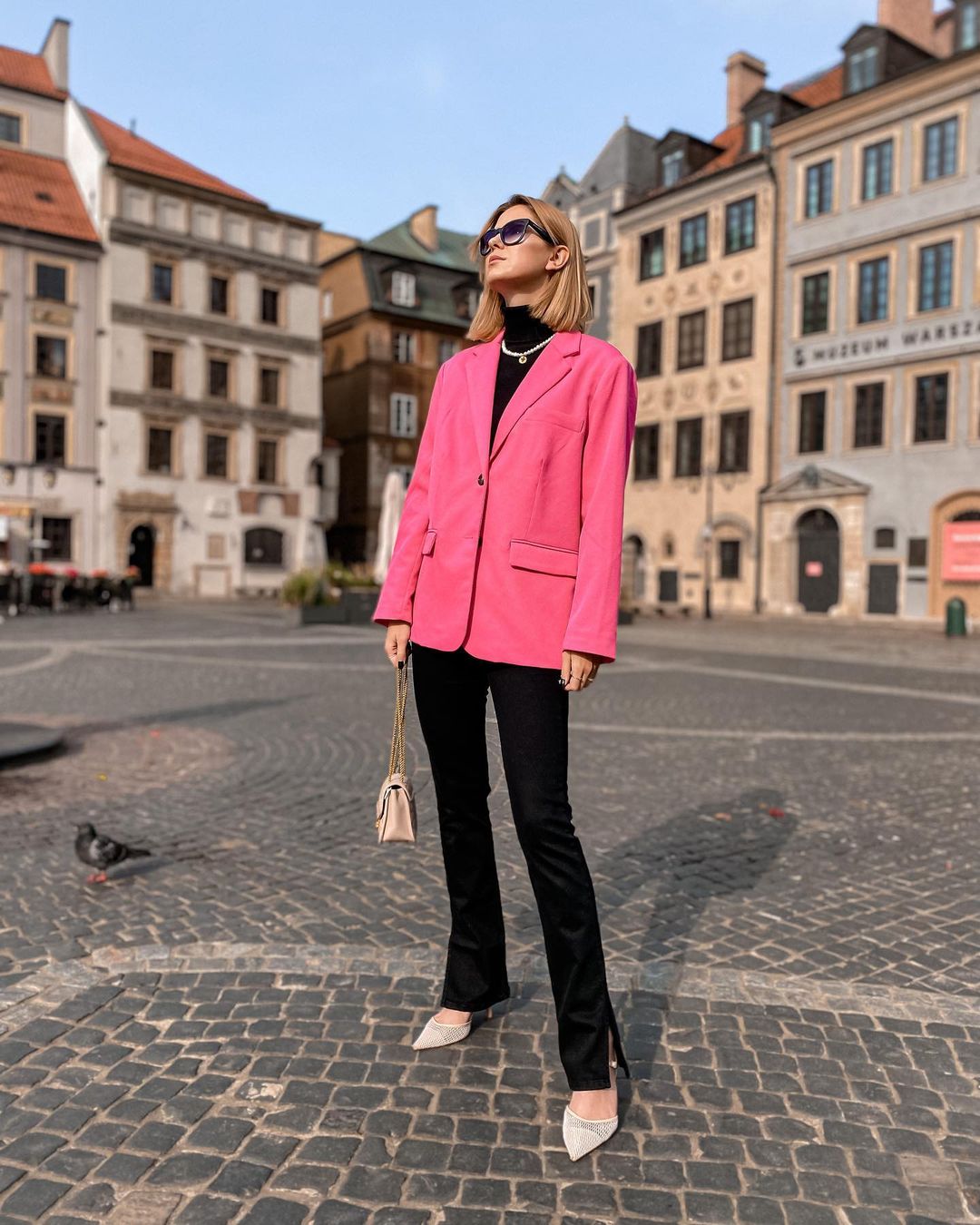 Still on the fence about pink in the office. Then here is a more classic business look, all serious black pants and turtleneck, topped with a pink jacket. Does this look unprofessional to you? I didn't think so too.
Fluffy, Sexy And Serious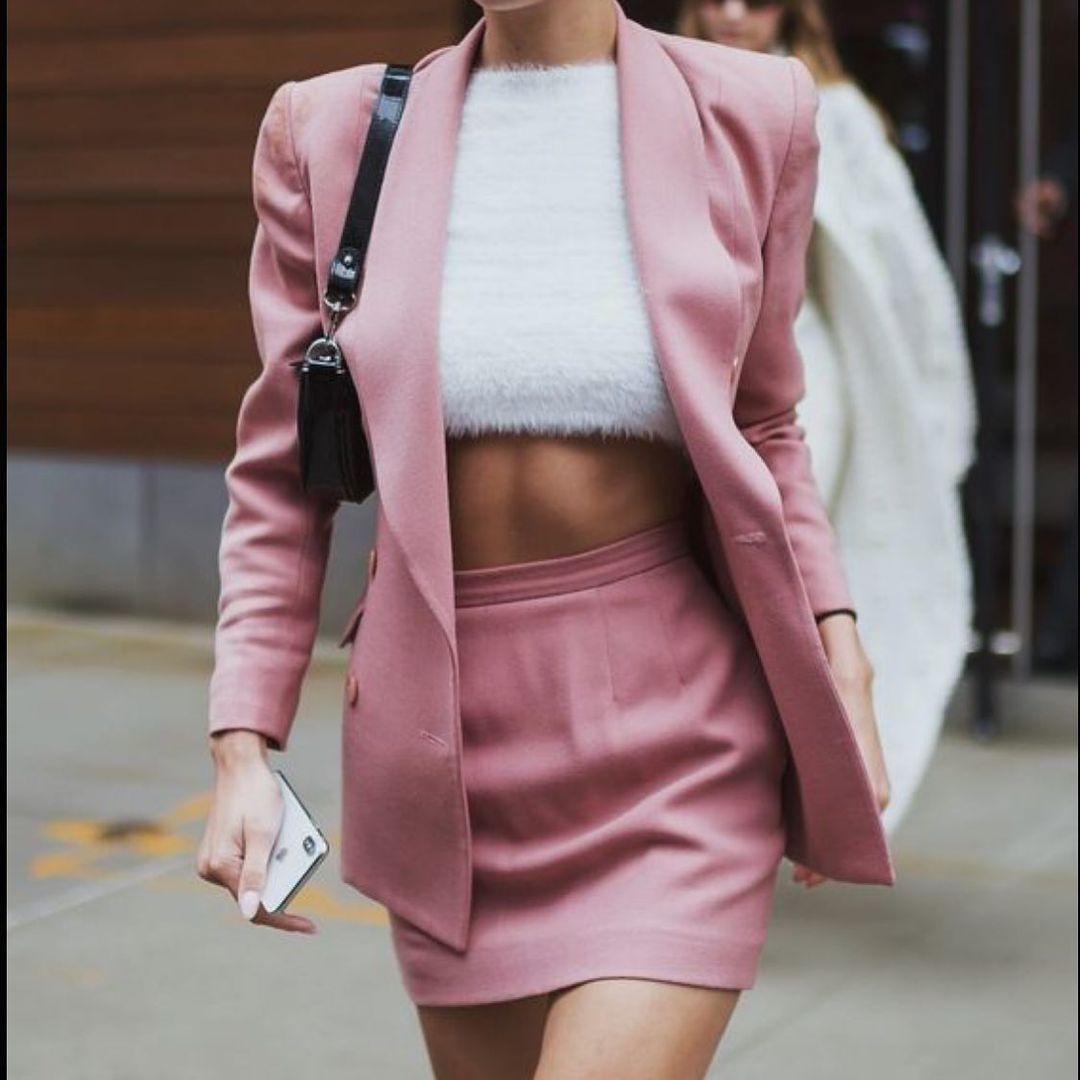 Business jackets are getting more and more incorporated into the styling of the more casual look, bridging the gap between them even more. And if you don't believe me, tell me if this fluffy blouse, mini skirt and jacket are more suited for the office or the night out? Or both?
Pink And Cozy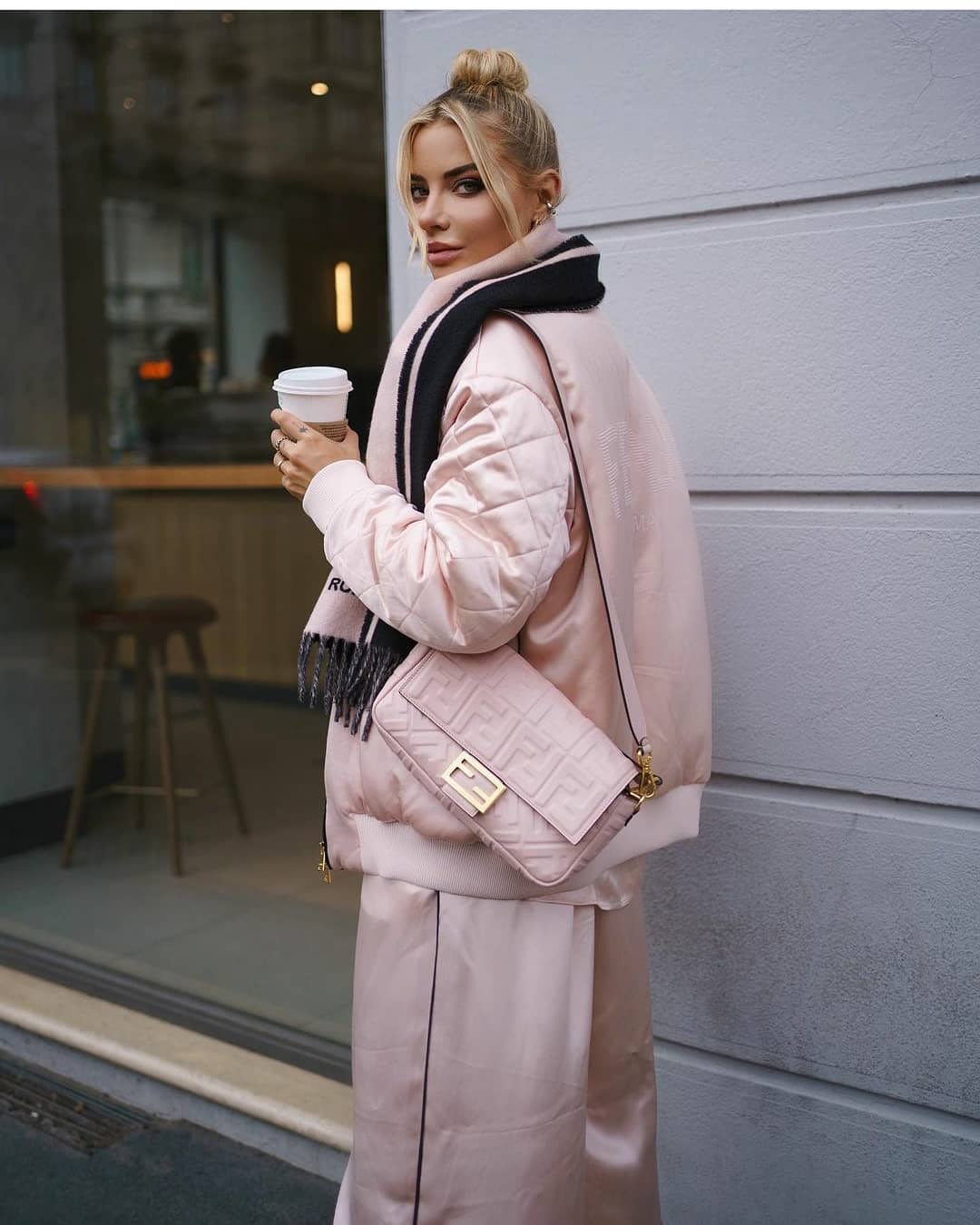 We need more pink in winter. Just look at this sporty pink parka with a matching scarf and wide-leg trousers and deny wanting one too.
Turquoise And Pink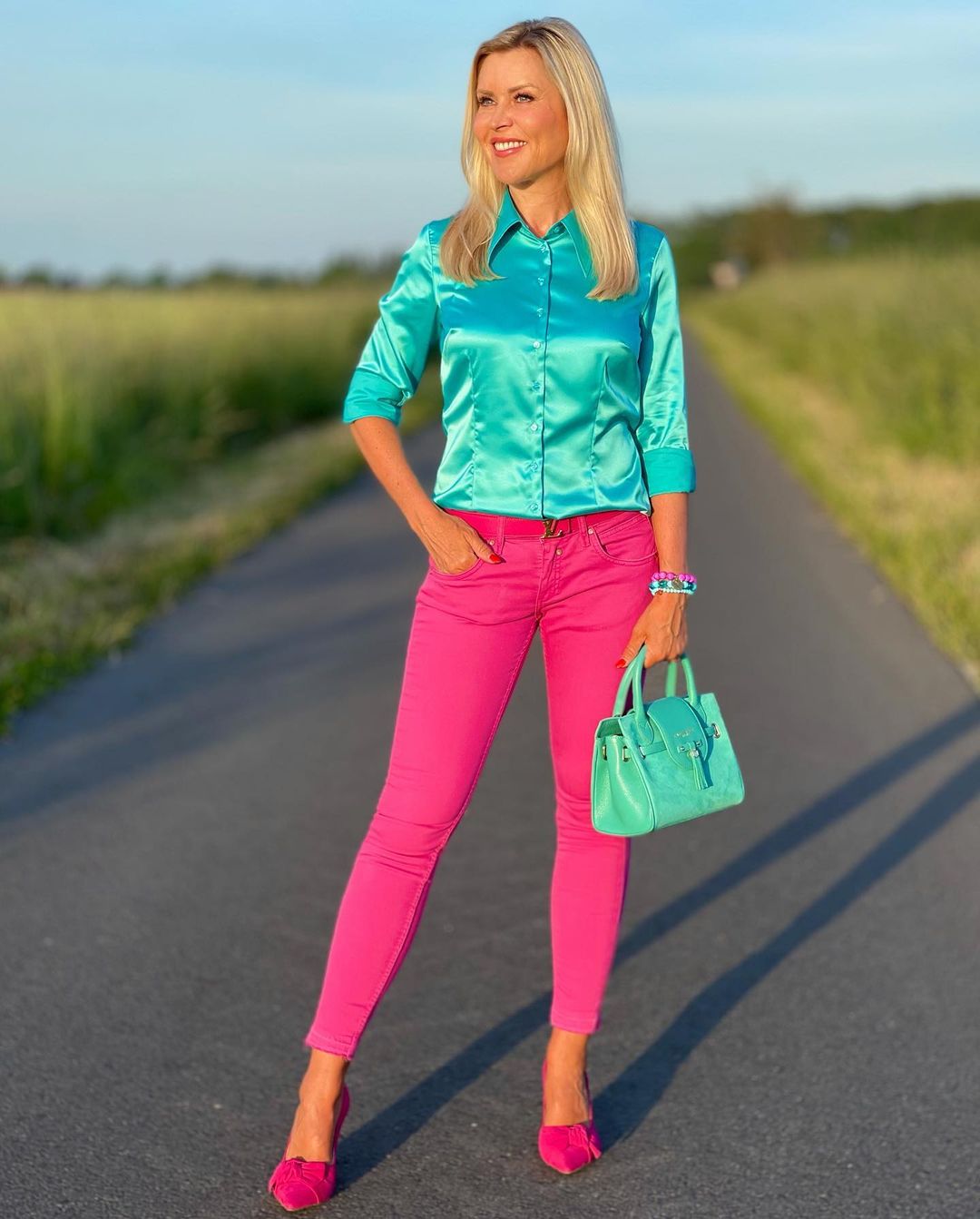 I mentioned that you can combine pink with both cold and warm tones, so here is a very nice colour matching that complements the outfit even more. A turquoise dress-shirt with a matching handbag, and neon pink jeans with matching heels. Gorgeous.
Tied Blazer Dress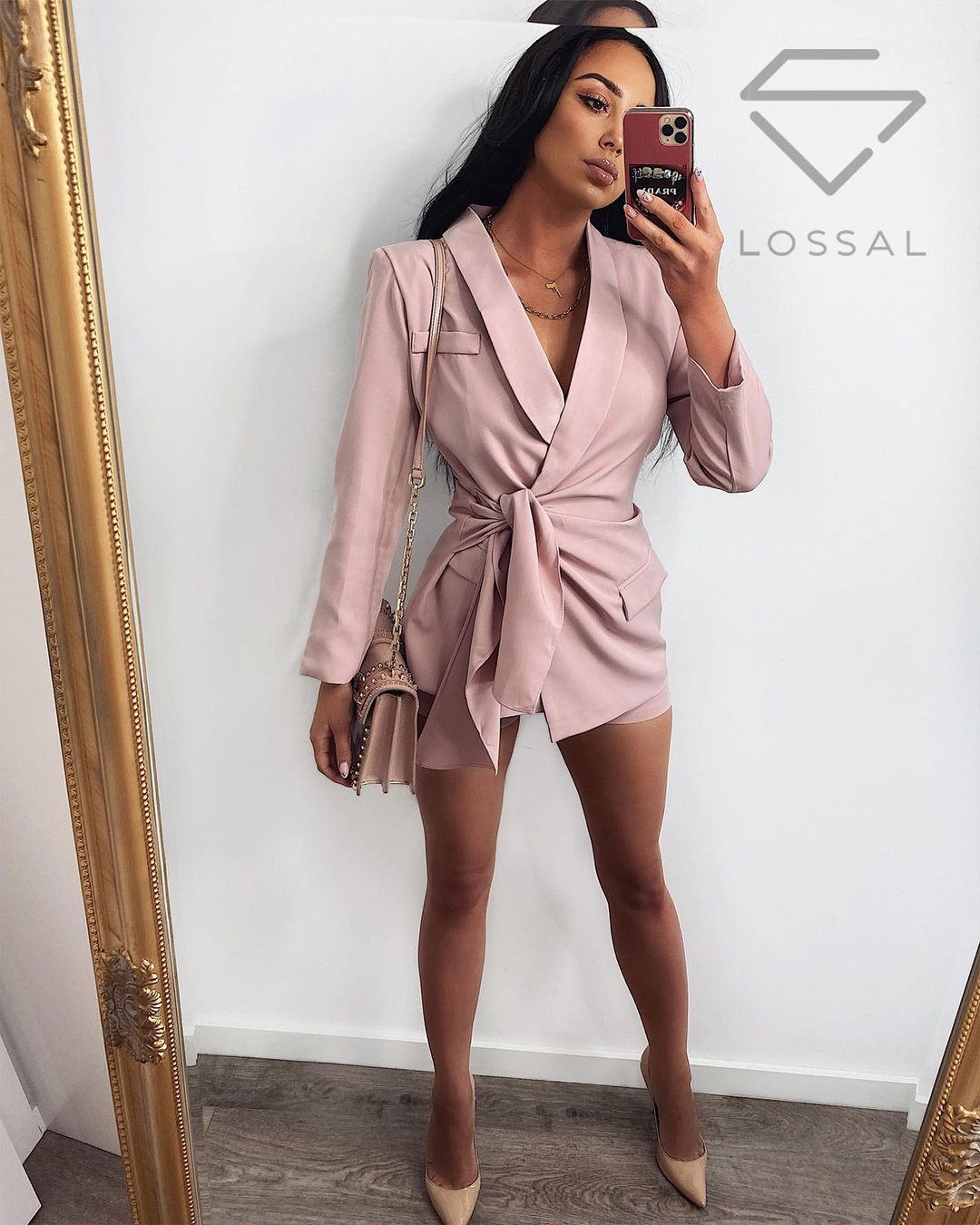 Forget wearing a tied long trenchcoat and heels for stirring someone's naughty thoughts. The business attire is getting sexier with each passing season, and this wrapped brazer dress may be small but holds a lot of potentials.
Dinner Date In Pink And Navy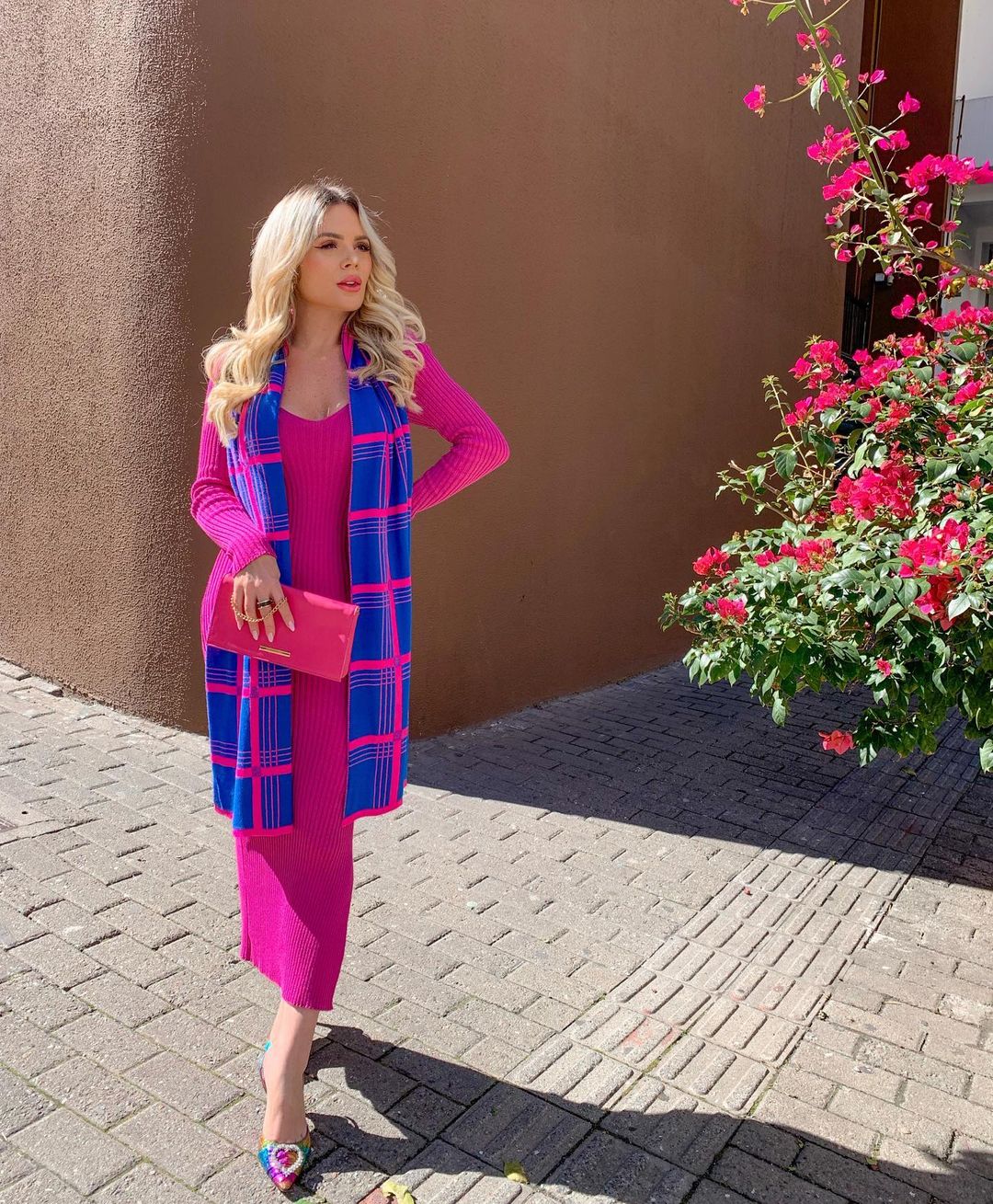 You don't have to spend hours at the mall searching for pink clothes with patterns. Save time and energy in finding something to mix and match, and try looking at some scarves. A simple plaid scarf completely transformed this solid colour dress, into an elegant and sophisticated outfit.
Sporty And Sweet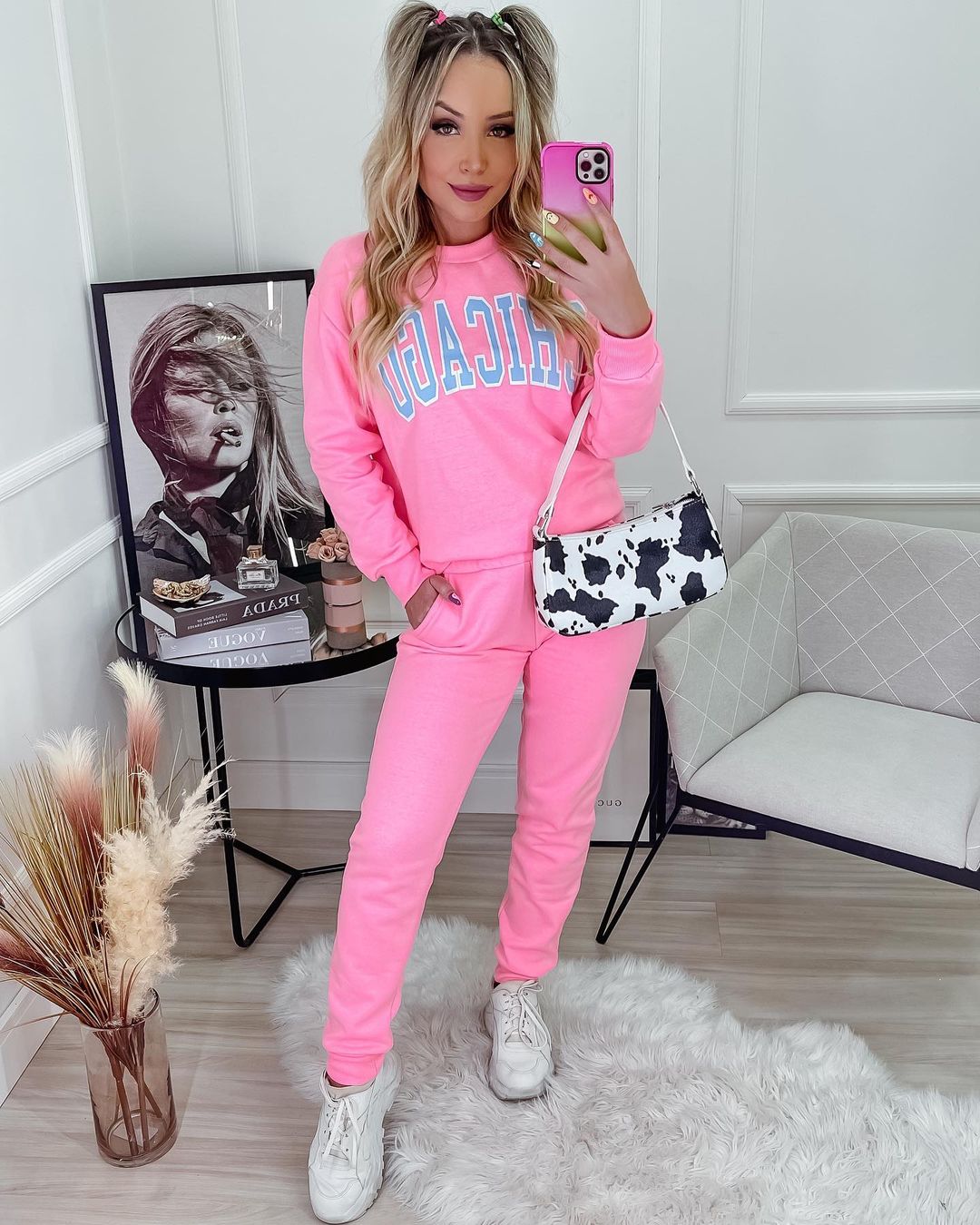 Pink sweatsuit. Need I say more? Love it or hate it, you need one, to boost up your mood when working out or just laying around all day. It doesn't matter.
Floral Chill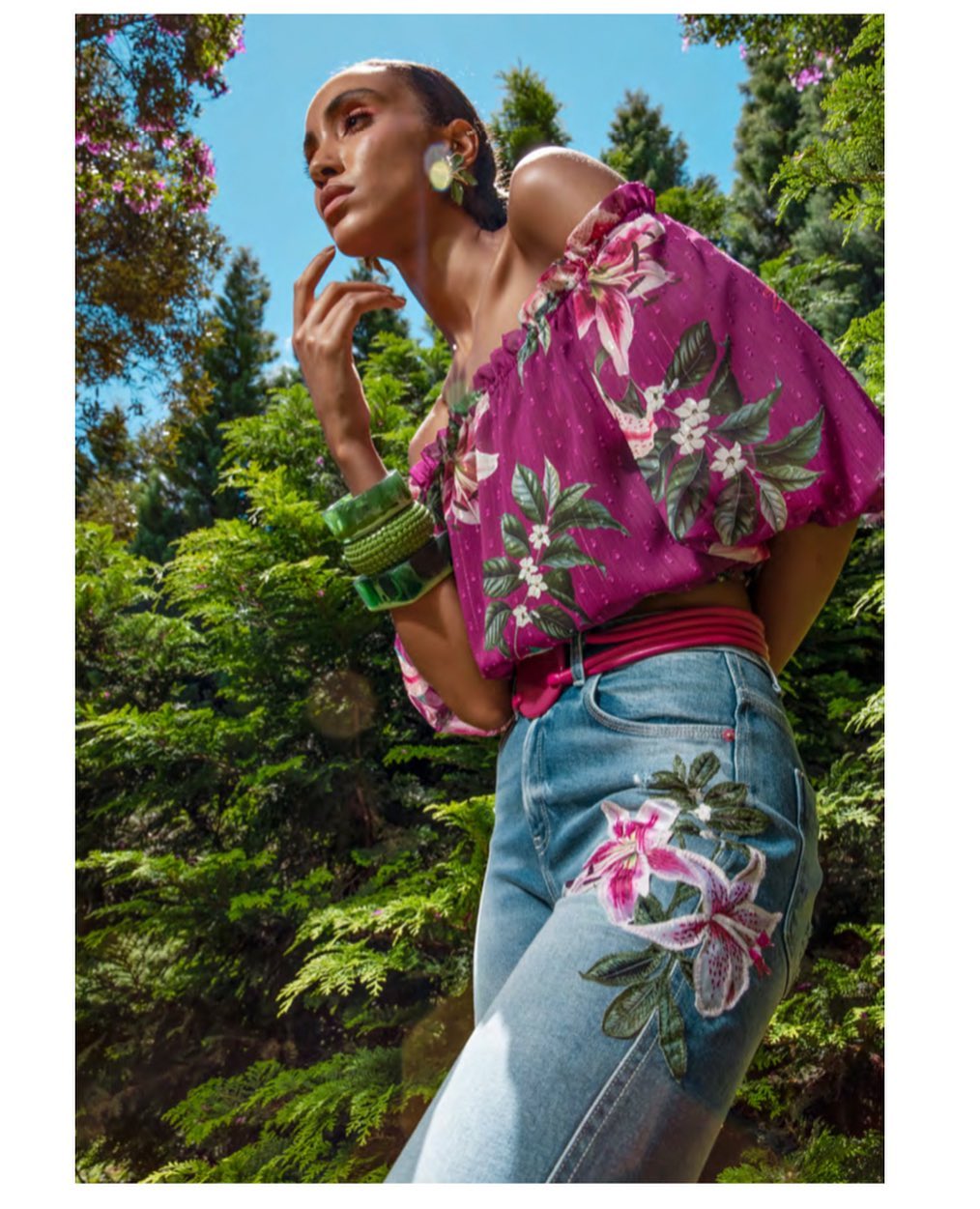 No outfit list is complete without a jeans combo, because, let's face it, everything can be a combo with jeans. And if you're a bit bored of the classic jeans, find more unusual ones, like distressed jeans or ones with patches on them. Either way, every pink shirt will look good with your favourite jeans.
Pink Princess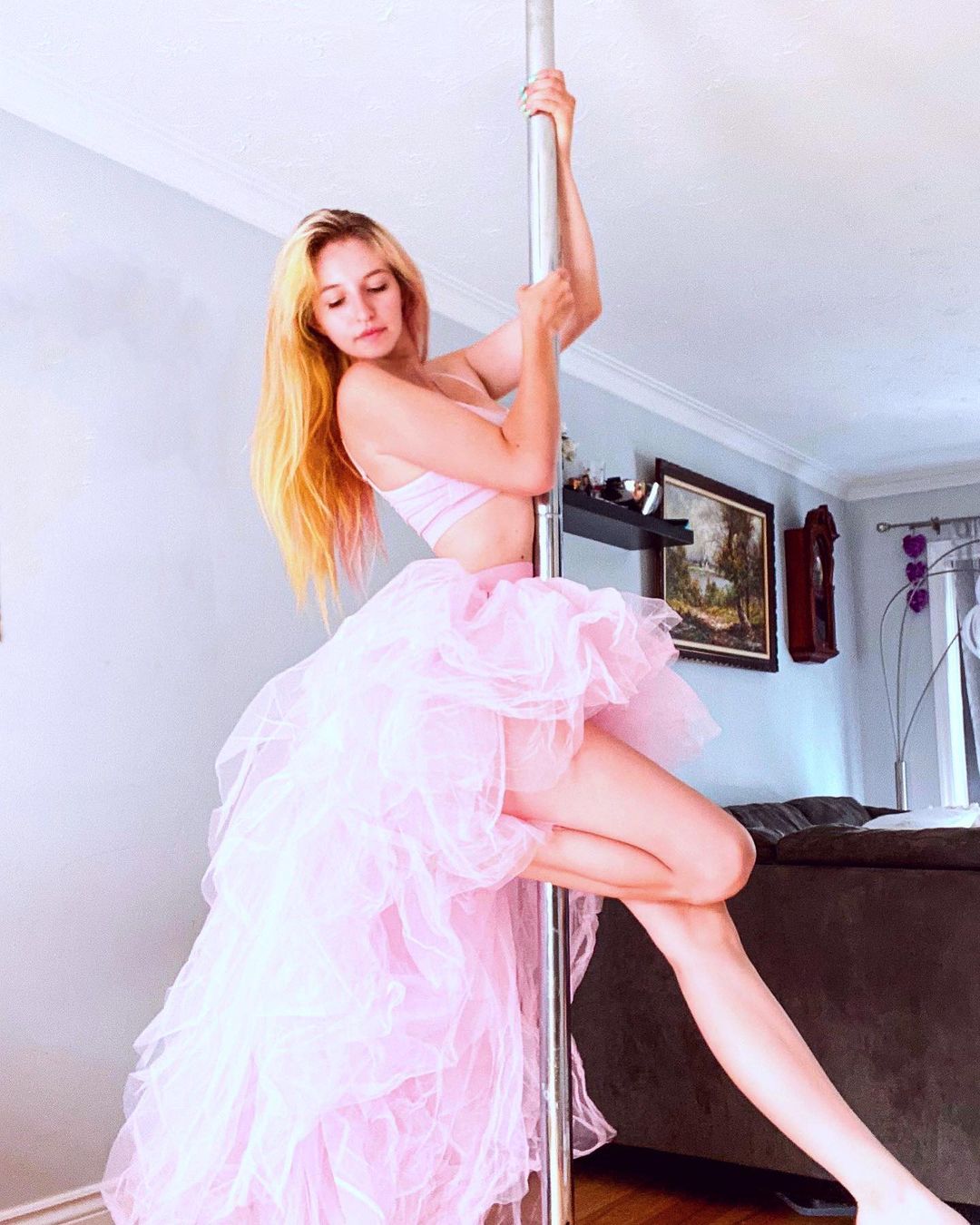 For the last pink outfit idea, we had to go with something all of us associate pink with princesses. So what if our little girl's dreams will never come true? We can always cheer ourselves up by dressing up as a princess or a ballerina and shoo our worries away, at least for a few moments. And we all know that we all need that.
How's that for a girlish pink list? Did you get a new view into the world of pink outfits? Well, I hope this will help you be more confident in your outfit choices and that will broaden your clothing palette a bit more. What is your favourite pink outfit or piece of clothing?
Share your thoughts and ideas in the comment section below, and have a pretty pink day.