Over the years, the perception of the color pink has shifted significantly, and it has become deeply associated with women and femininity. However, this wasn't always the case, as pink was once deemed a gender-neutral color, worn by many prominent men throughout history. Although the fashion industry has made strides in reclaiming the inclusivity of pink, its connotations with softness, fragility, and sweetness remain ingrained in our minds.
As we continue to witness a shift in the way pink is perceived, it's essential to recognize that this color can embody confidence and power just as much as any other. Brands may still hesitate to produce extensive pink clothing lines for adult women, but that doesn't mean we should give up on incorporating bold, statement-making pink outfits into our wardrobe. Explore a range of stunning, stereotype-breaking pink outfits that can genuinely transform your closet and express your unique sense of style.
Pink And Laid-Back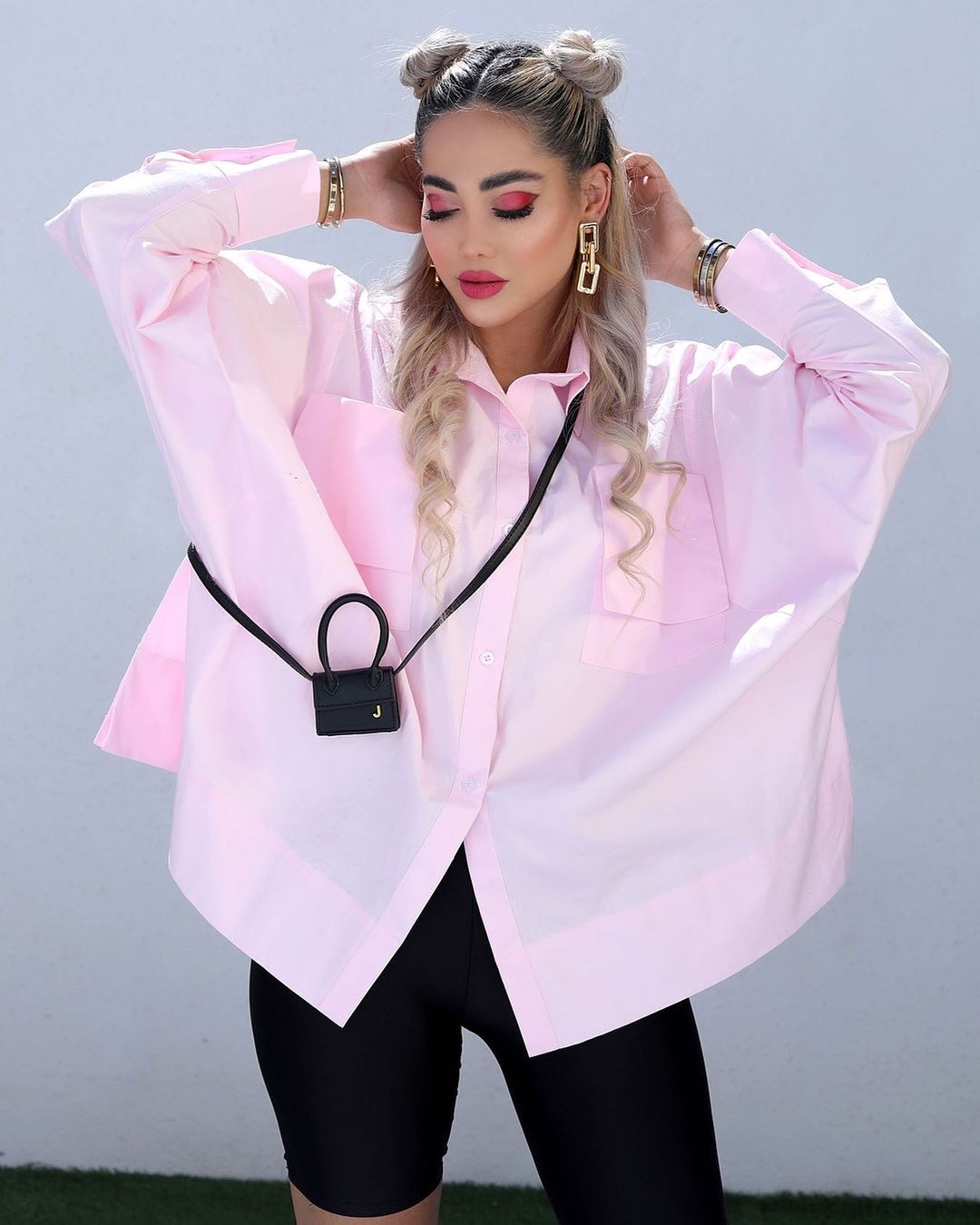 We recommend pairing a plus-sized pink shirt with leggings for a comfortable, yet stylish look on laid-back days. This versatile ensemble allows you to feel relaxed without compromising on fashion.
Breezy And Comfy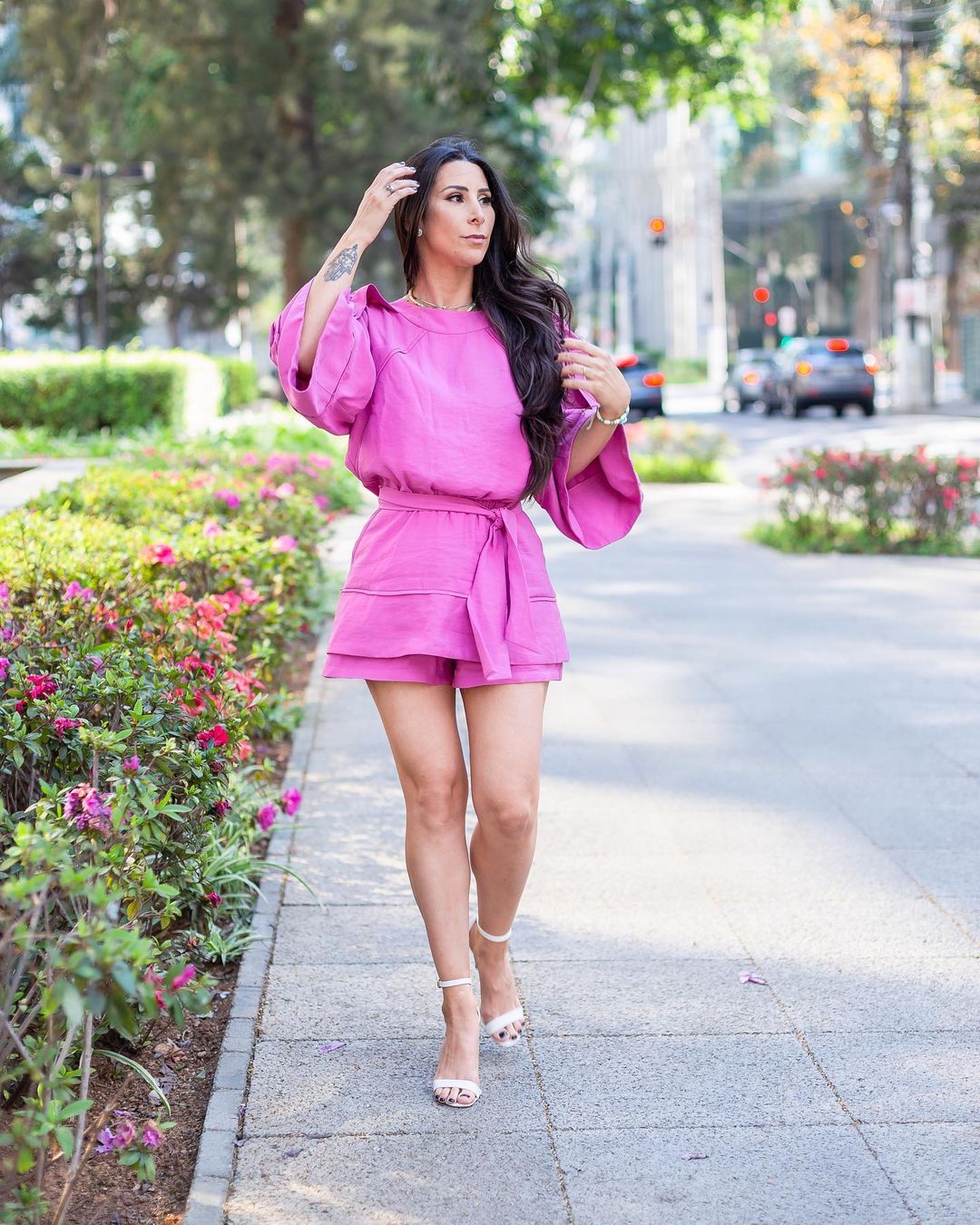 With a light pink dress like the dark pink kimono sleeved tunic, we create a fashionable look for those chillier summer days. Combining short pants and a longer top emulates the romper trend without commitment. Our outfit choice is perfect for staying light, breezy, and comfy.
Pattern Play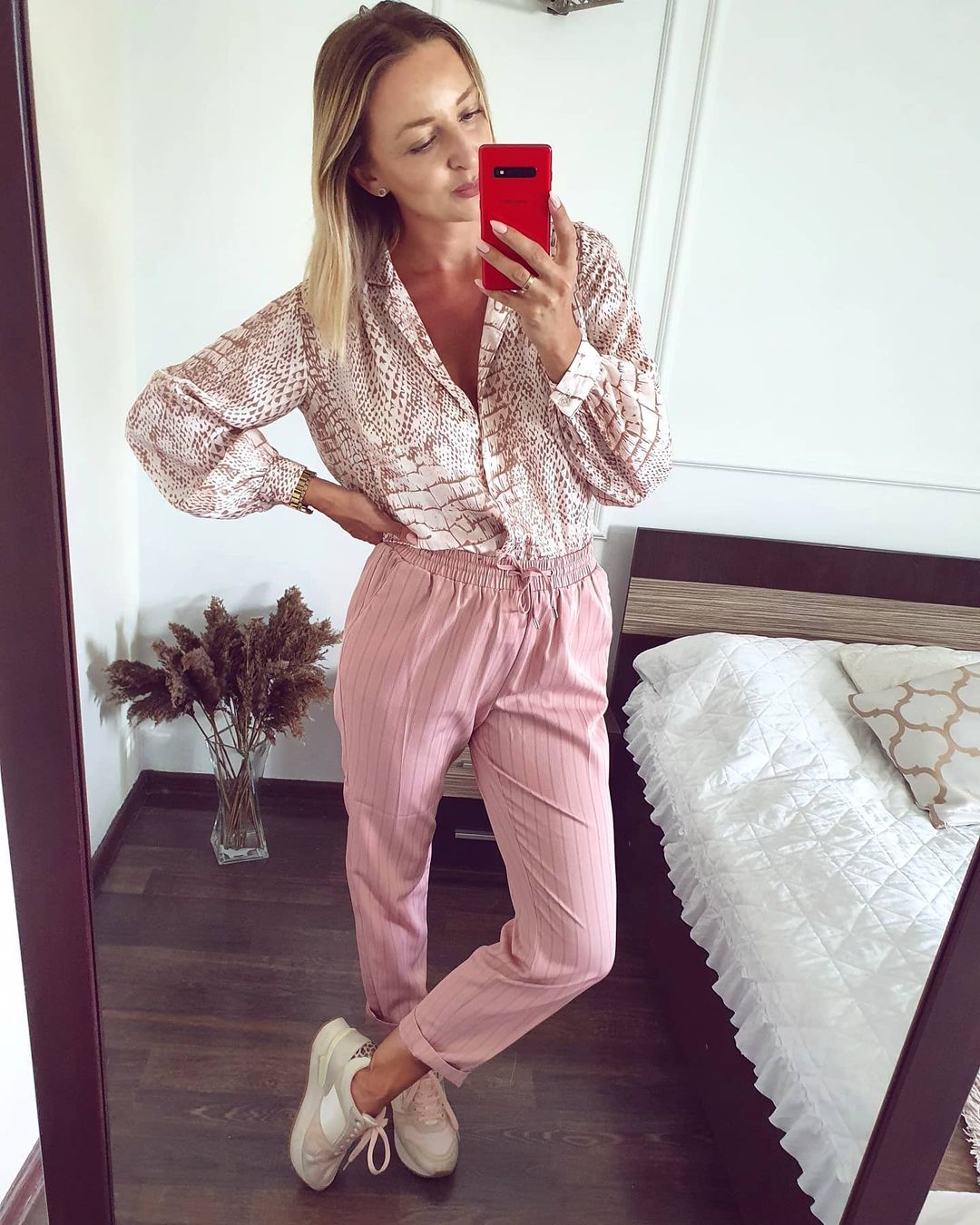 In our Pattern Play section, we explore the combination of pink striped summer sweatpants with a reptile pattern pinkish blouse. This mix of subtle patterns adds depth and visual interest, while still showcasing the charm of blush pink.
Stylish And Comfortable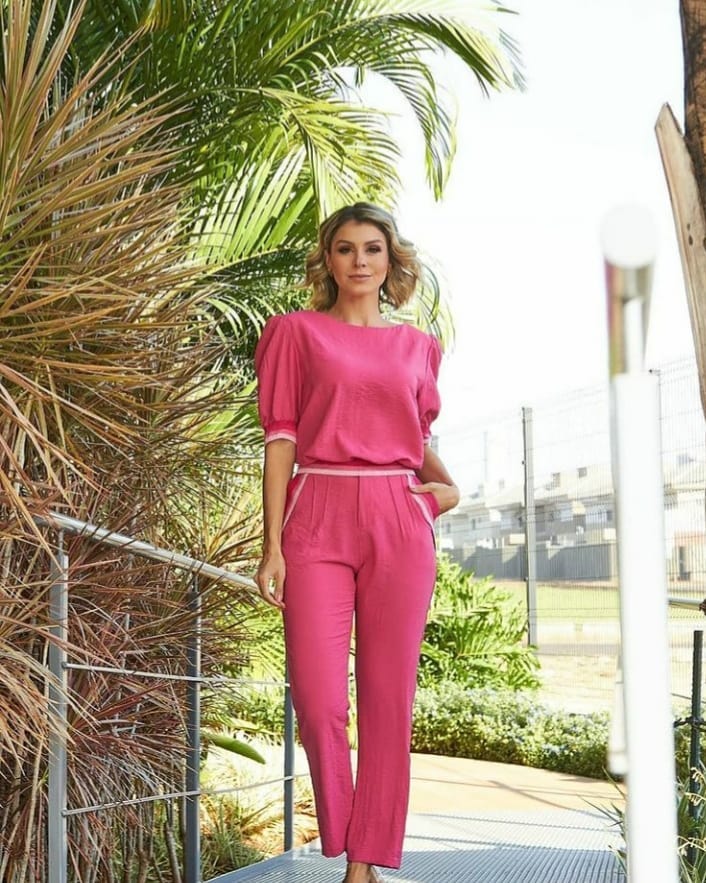 In our pink bodycon dress, we ensure a monochromatic and hassle-free outfit. The design includes subtle details like:
These elements provide a new dimension to the look, breaking the solid color while keeping it stylish and comfortable. Our dress is the perfect choice for a confident and effortless appearance.
Earthy Casual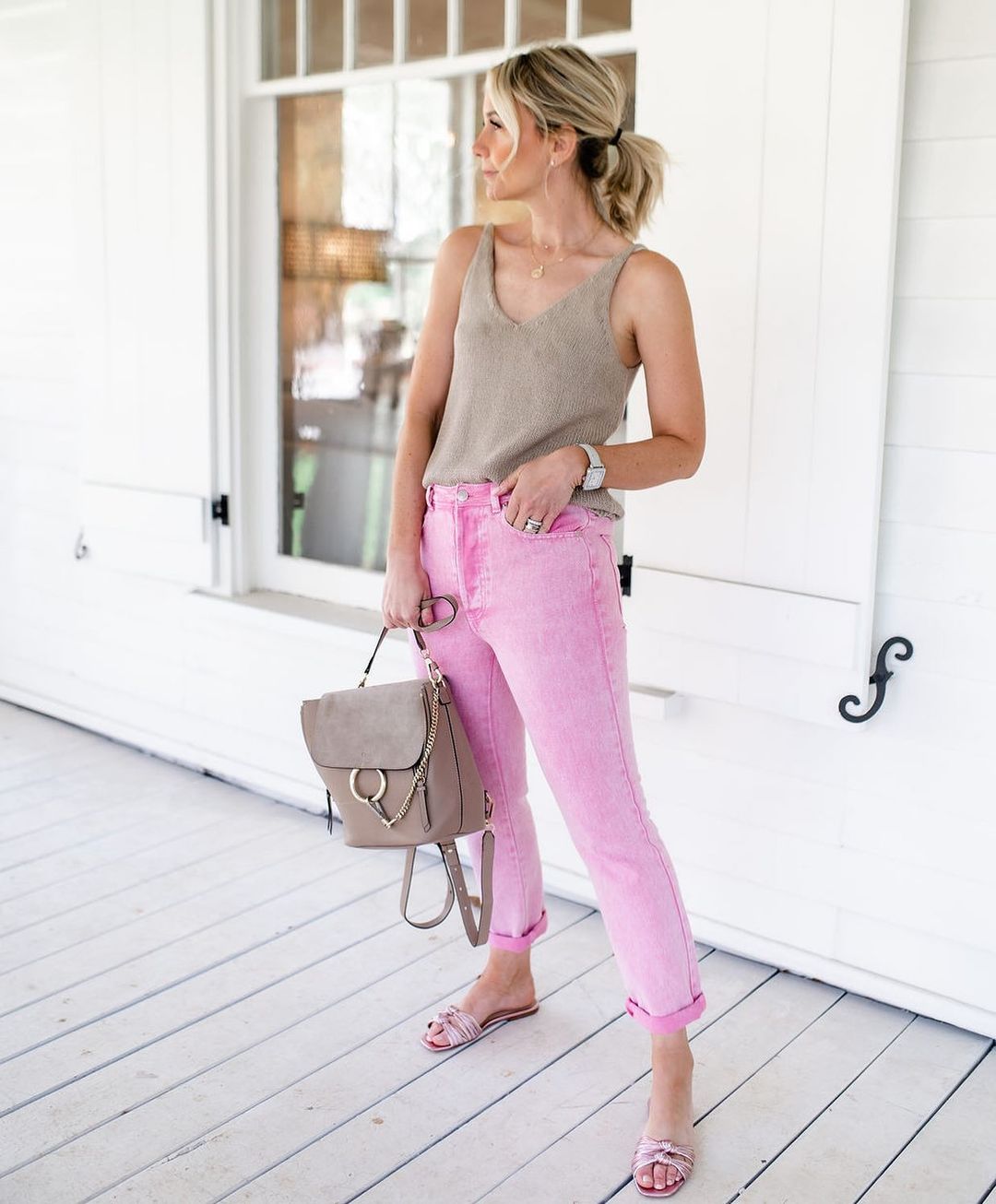 We can confidently pair pink jeans with a woollen brown V-neck top for an earthy casual look. Both warm and cold tones complement pink, creating a versatile, stylish outfit.
Cute Floral Boho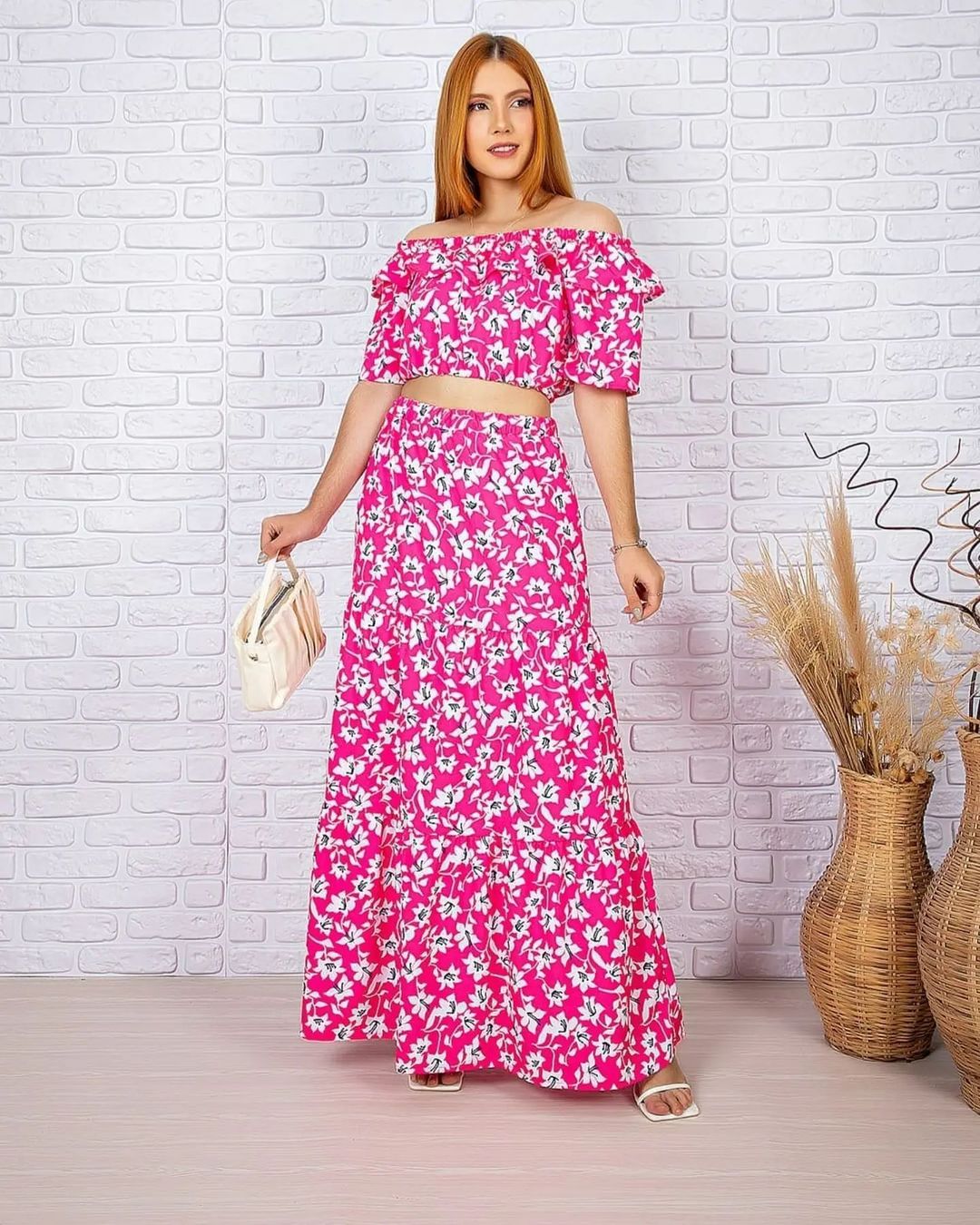 We found a baby pink maxi dress and an over-the-shoulder crop top adorned with white flowers – the perfect embodiment of cute, floral boho style for those warm summer nights out!
Business Or Party?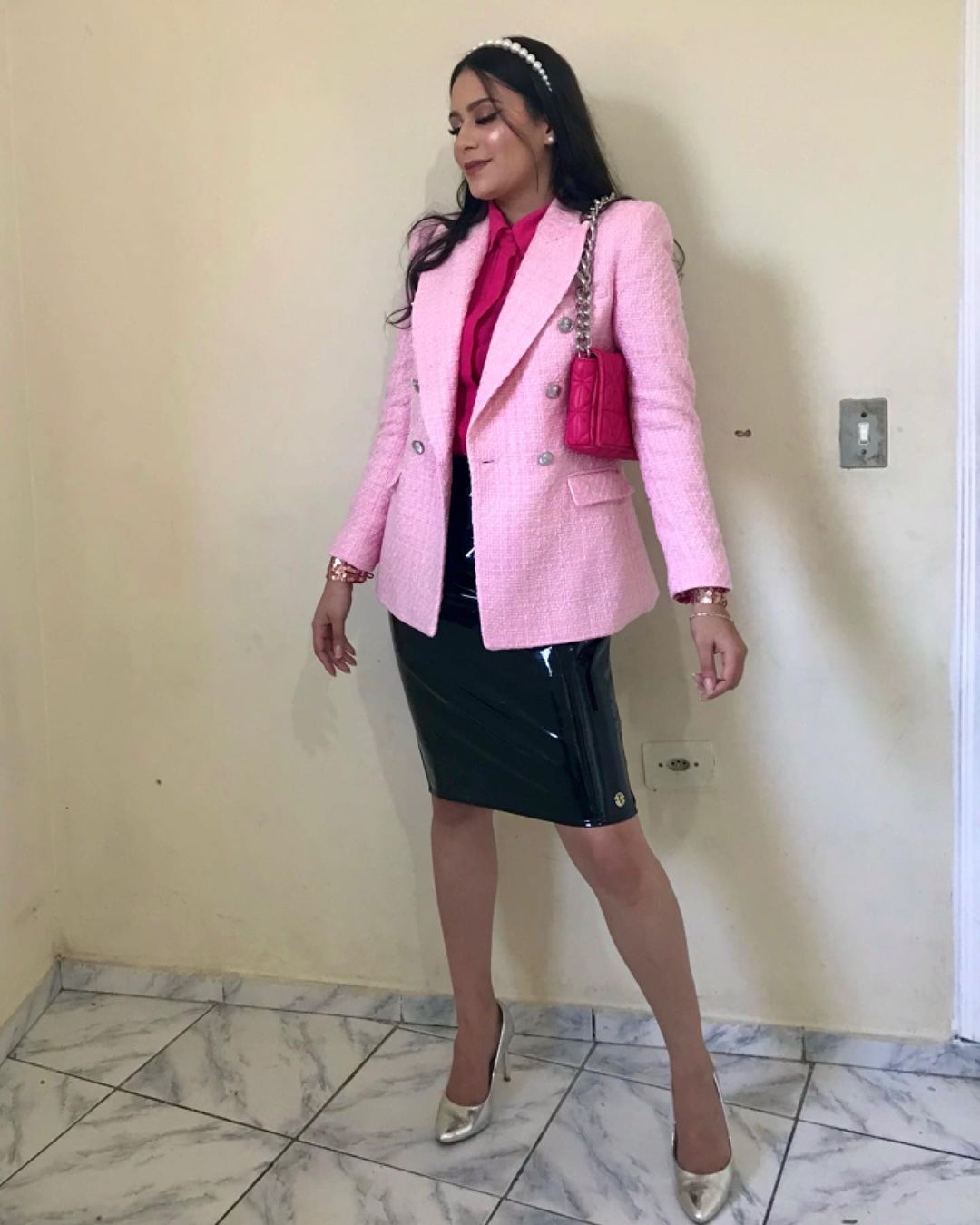 We believe in versatile outfits that transition from work to nightlife seamlessly. Consider a baby pink merino blazer, magenta blouse, and shiny leather skirt for a powerful yet stylish combination.
That Gala Look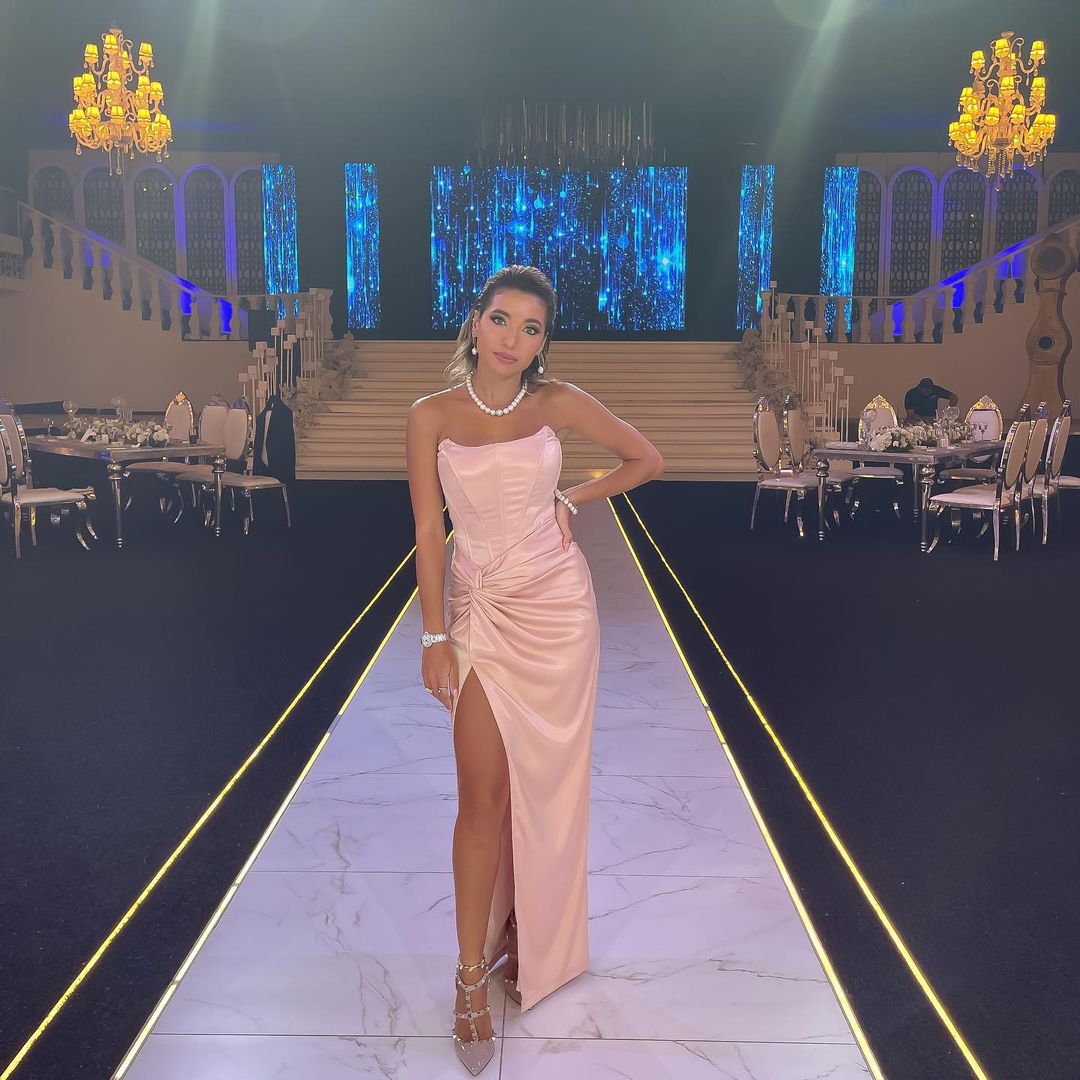 To achieve that perfect gala look in pink, remember:
Opt for lighter, toned-down shades like peachy-pink
Choose a style that feels comfortable and flattering
Avoid overly bold or flashy pink outfits to maintain sophistication
With these recommendations, we'll help you confidently rock pink at any special event!
Winter Fluff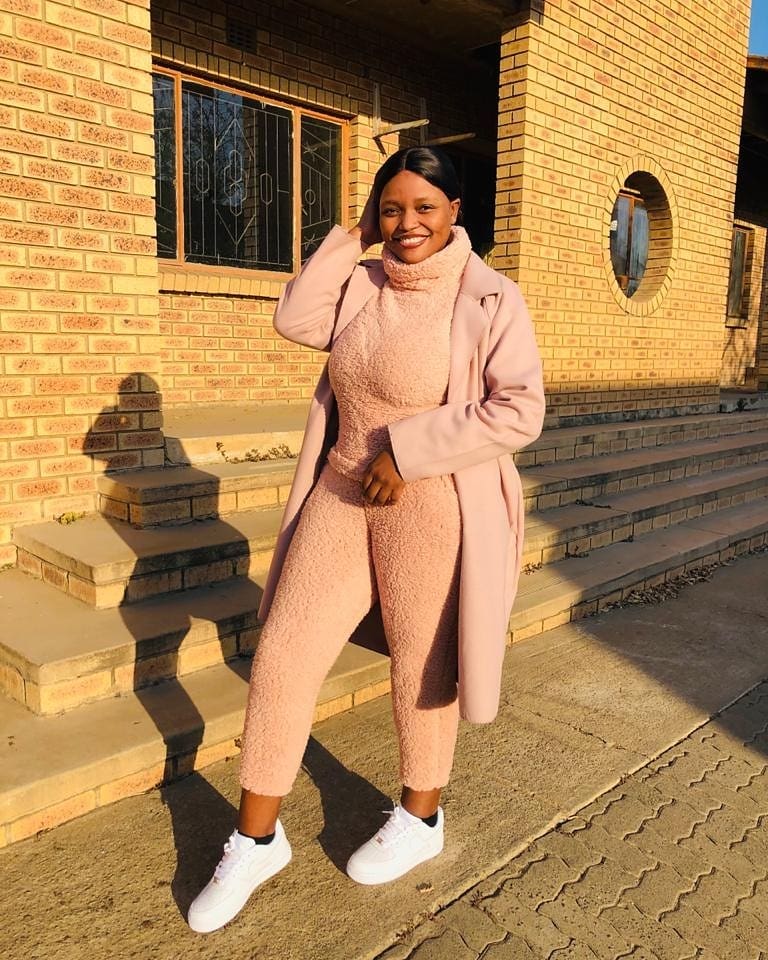 In winter, finding a pink outfit can be challenging. However, with some luck, we can create a daily wear ensemble that stands out. Consider a teddy bear tracksuit set and a stylish long winter coat for a cozy yet fashionable look.
Teddy bear tracksuit set
Long winter coat
Cute Shirtdress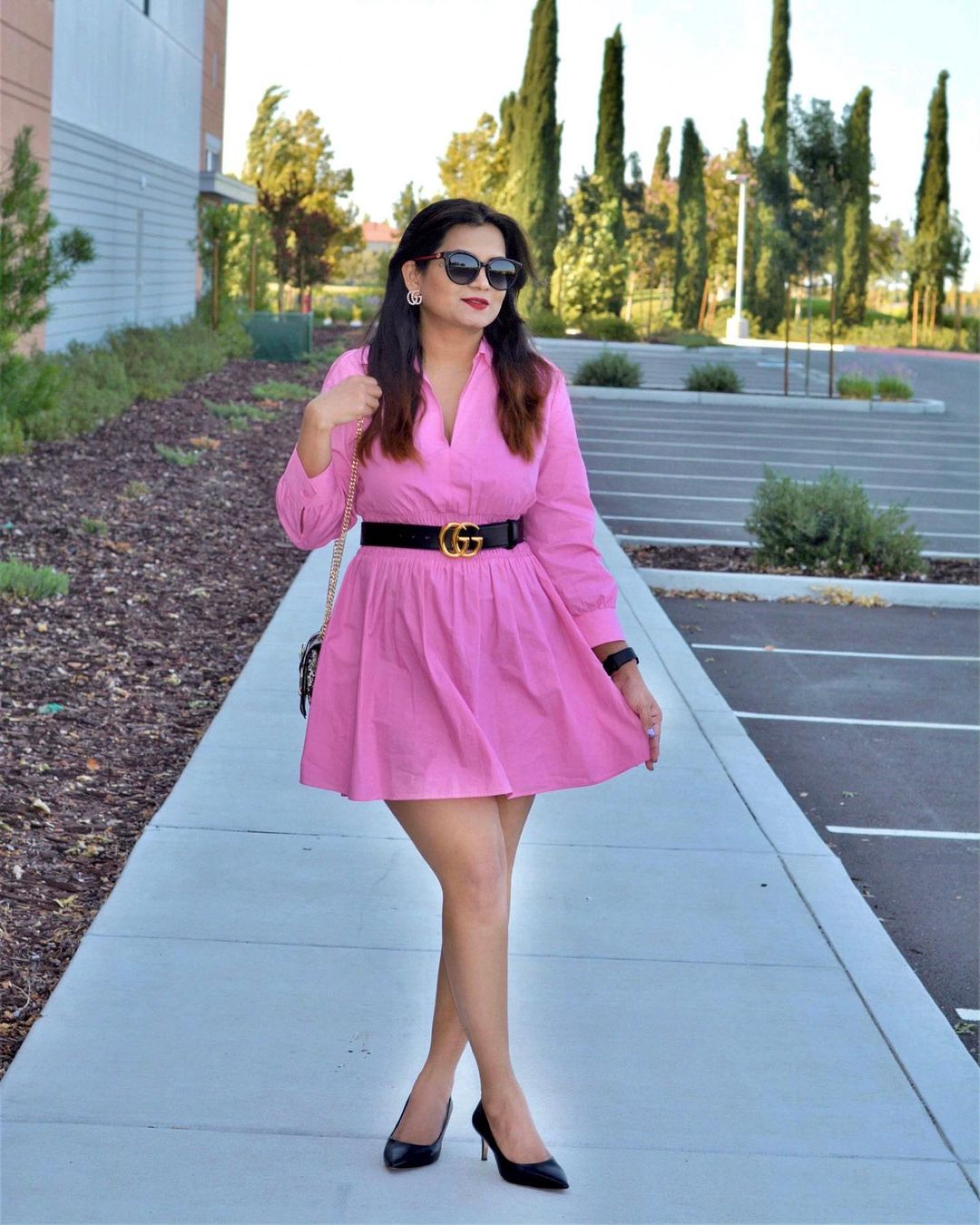 We all adore the innocent allure of shirtdresses. While colorful options are rare, accessorizing is key:
Monochrome shirtdress: makes a statement
Matching belt: elevates the look
Coordinated shoes: completes the outfit
Chevron Orange Combo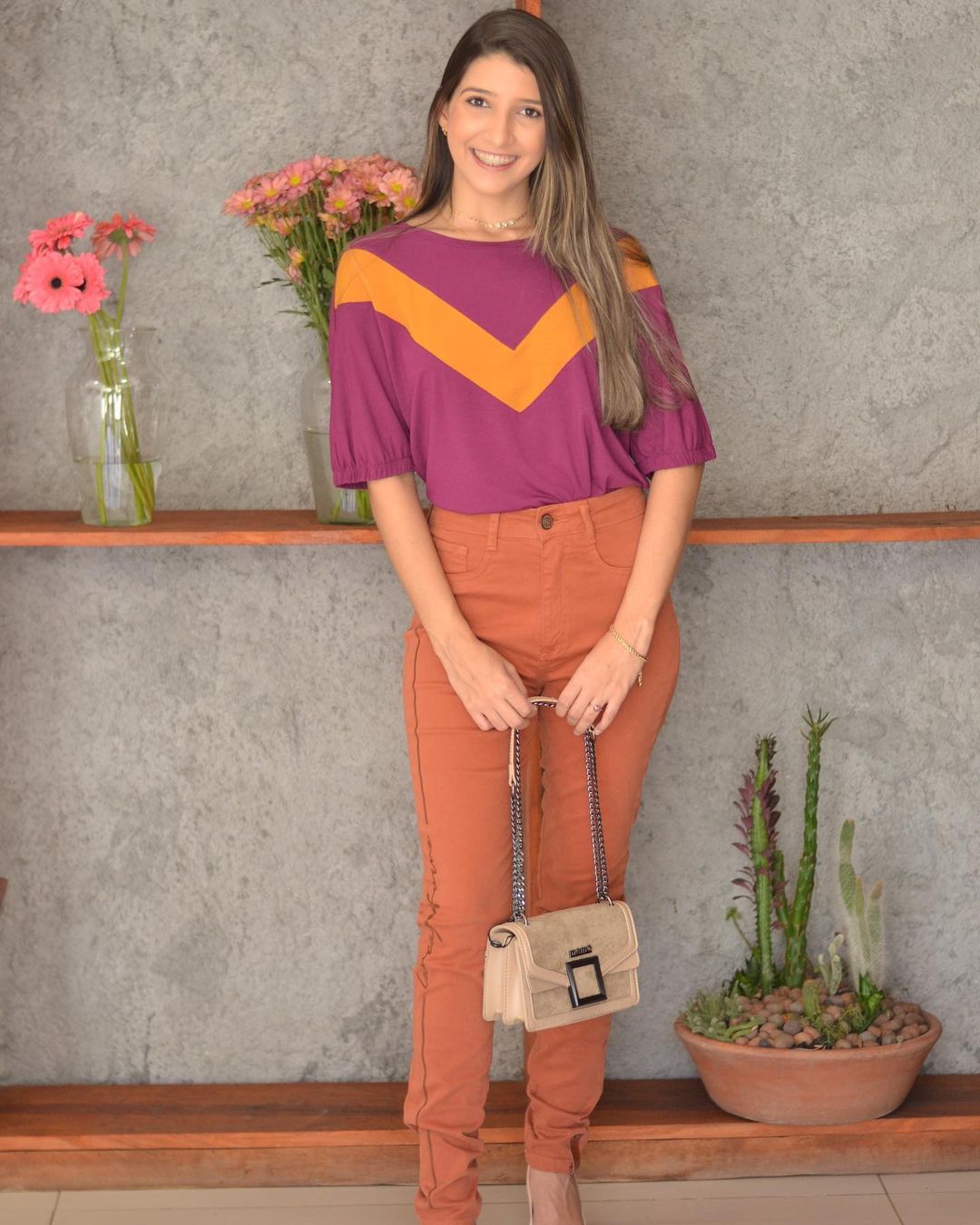 We love the chevron orange combo as it beautifully complements pink tones. By combining warm colors like orange, it tones down the boldness of pink without overpowering it. This allows for chic and confident looks while maintaining a stylish feel. Don't hesitate to try out this bold combination!
Classy Sothern Bell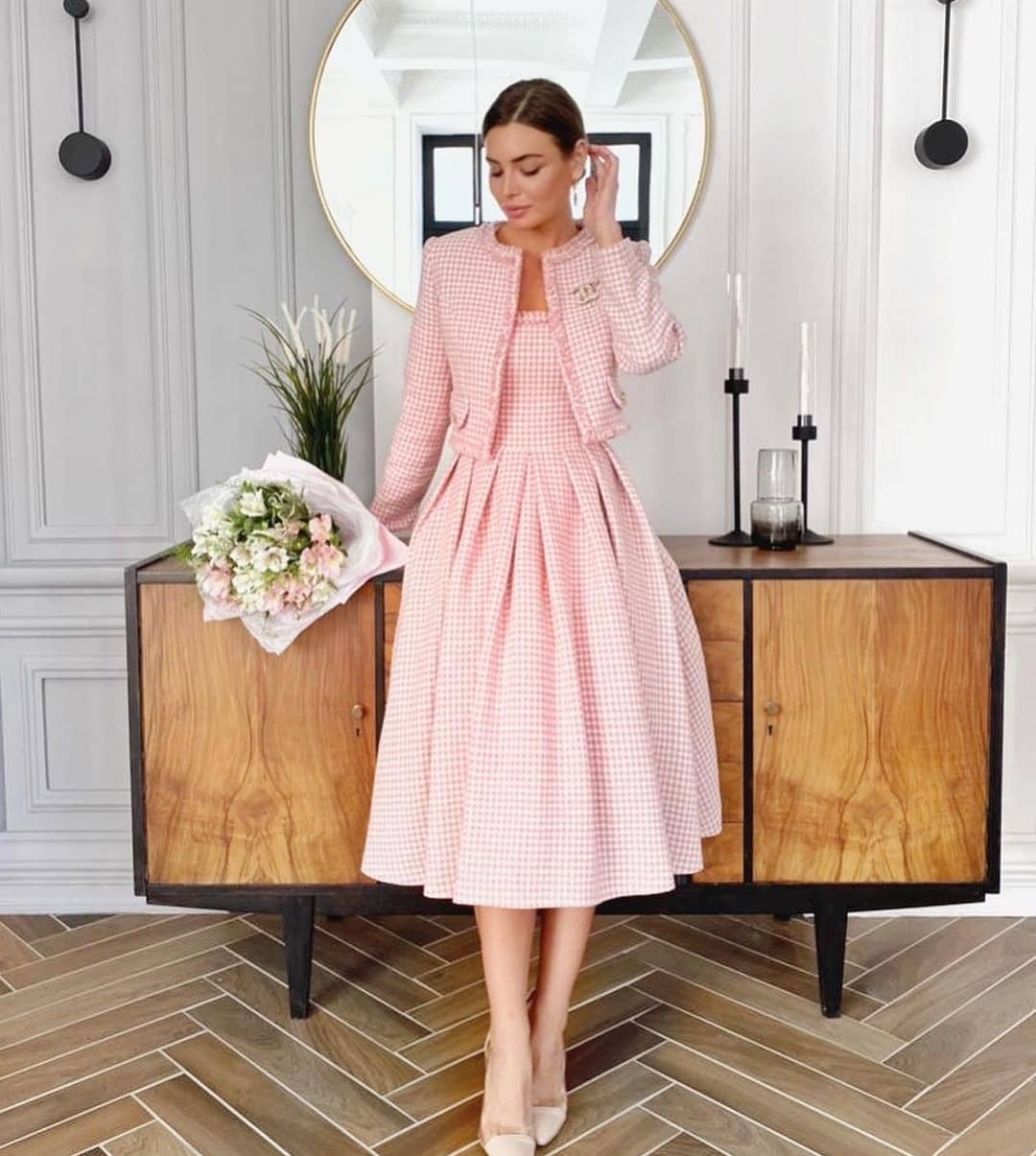 We suggest this pink and white checkered tulip dress paired with a matching collarless cardigan. Our stylish combination showcases elegance and timeless appeal.
Stylish When Out And About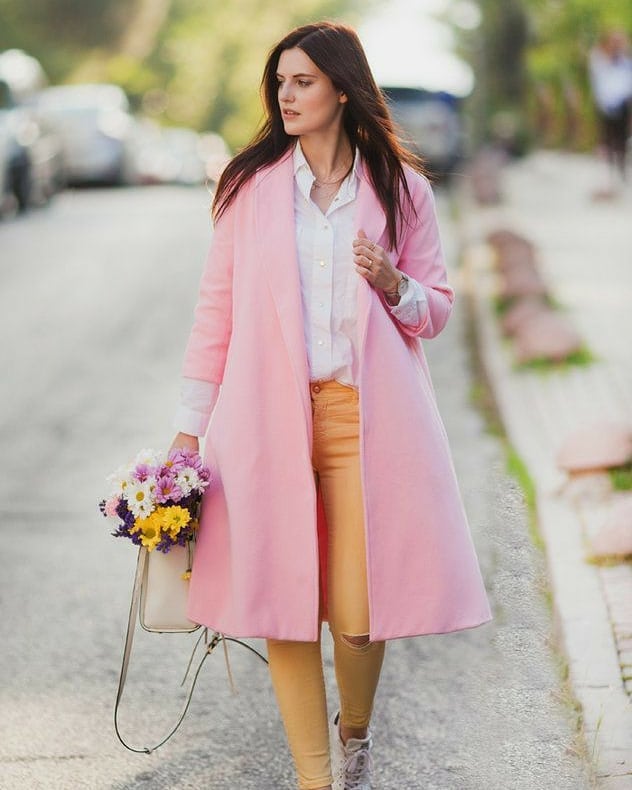 Look no further for the perfect fall outfit!
| Outfit Item | Color/Style |
| --- | --- |
| Dress-shirt | Business casual |
| Pastel pants | Relaxed |
| Long pink coat | Powerful |
Effortlessly chic for those busy days.
Beach Party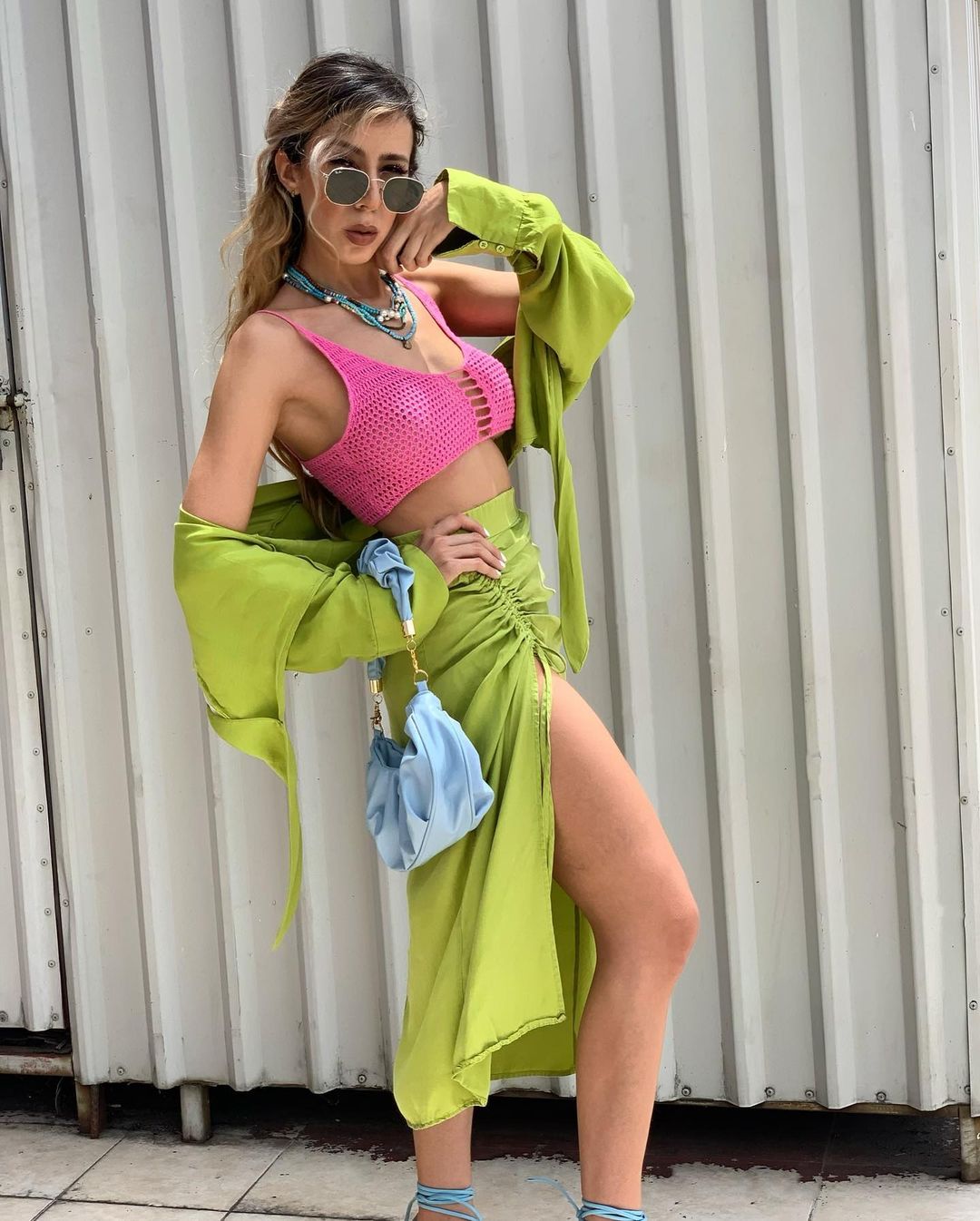 At a beach party, swimwear is essential. Opt for something like a flowy green wrap-around maxi skirt, paired with a top that features a rich pink bodice. This look is both stylish and appropriate for beach or pool gatherings.
Colourful And Professional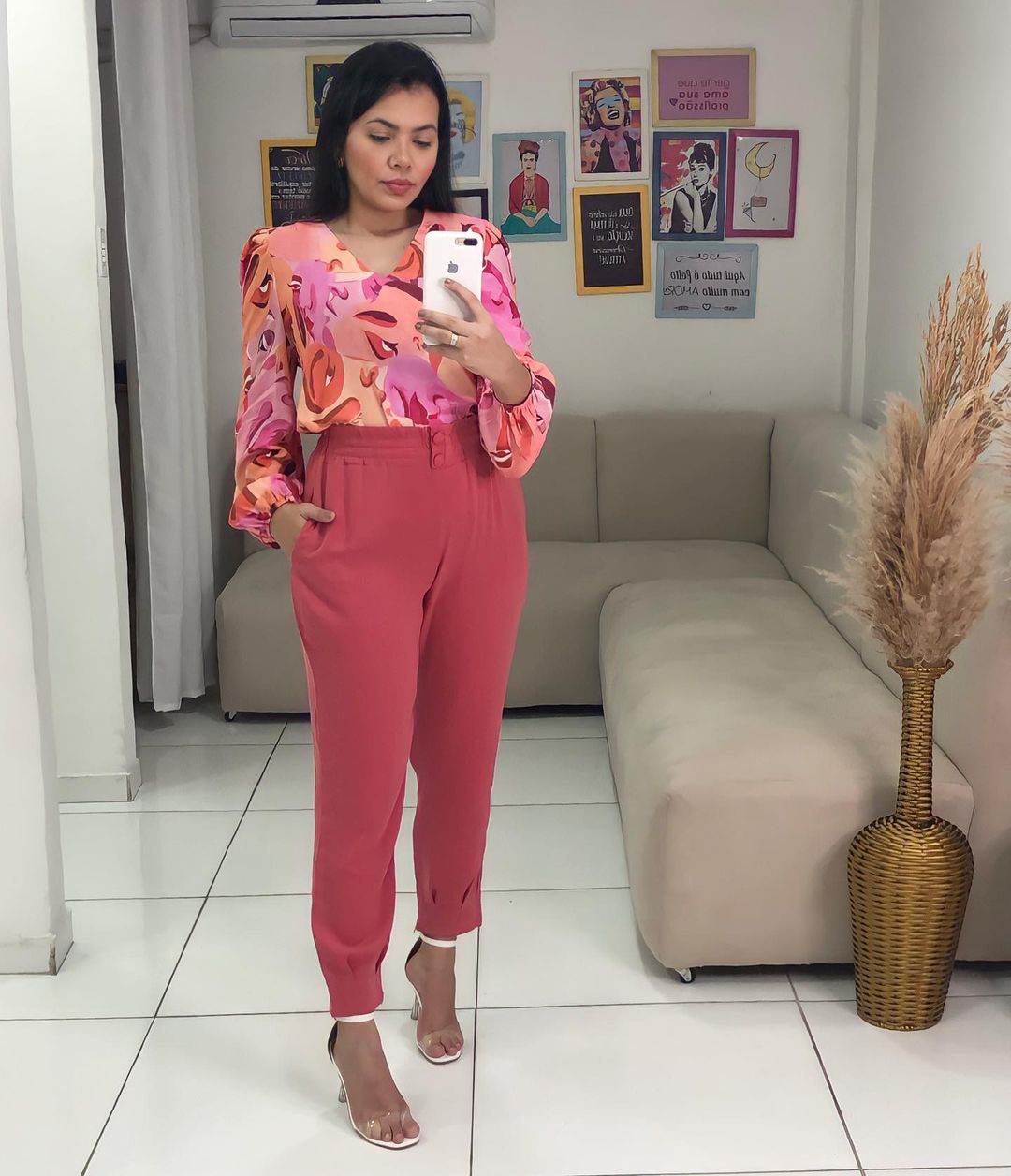 We believe in the power of colour and style. Incorporating a bold, pink outfit can be sophisticated, professional, and captivating. Here are some keys to success:
Choose the right pattern
Focus on style
Embrace colours and exude confidence.
Refined Pink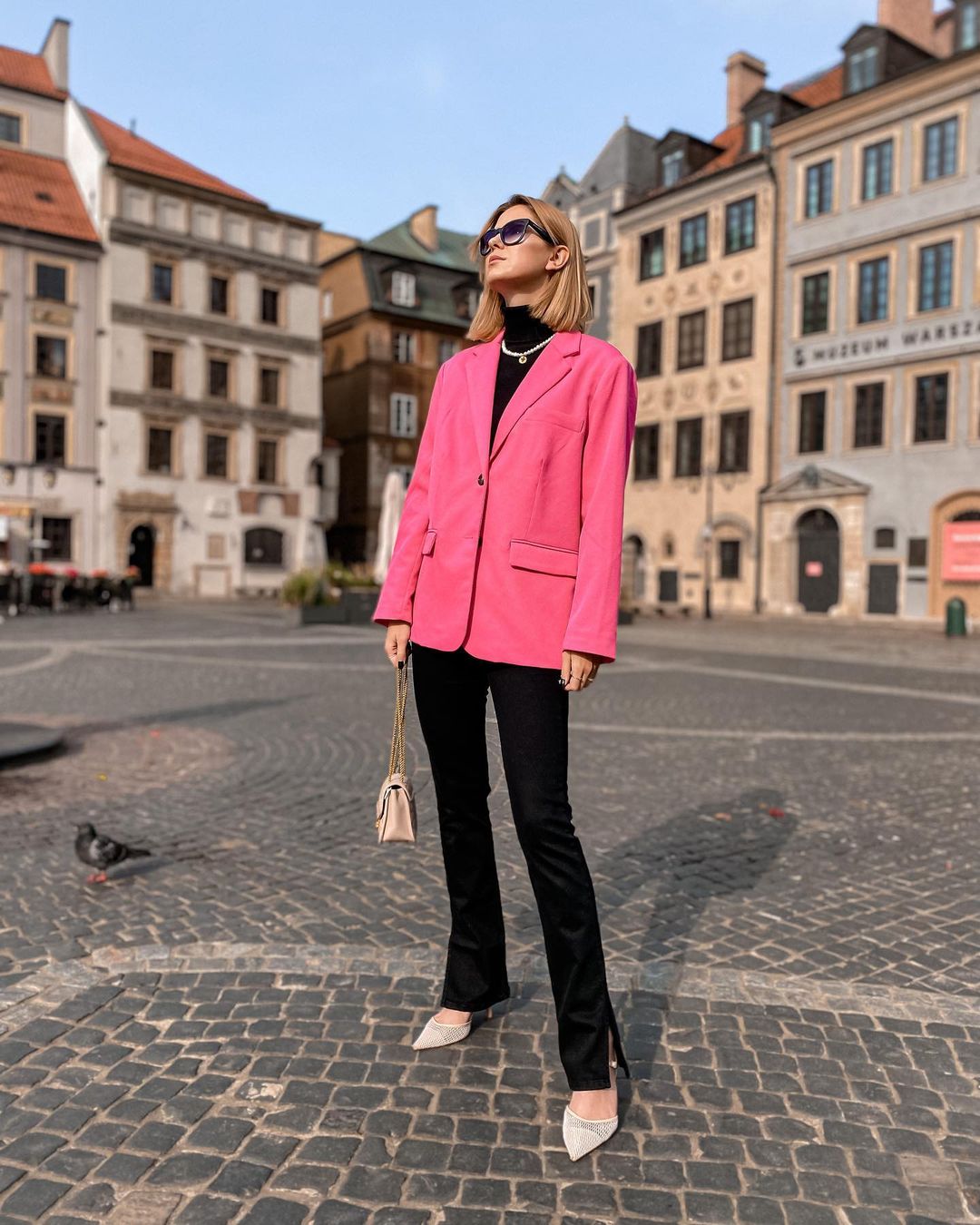 Incorporate pink into professional attire with classic black pants and a turtleneck paired with a pink jacket. This ensemble radiates confidence and sophistication.
Timeless: black bottoms
Sleek: turtleneck
Bold: pink outerwear
Fluffy, Sexy And Serious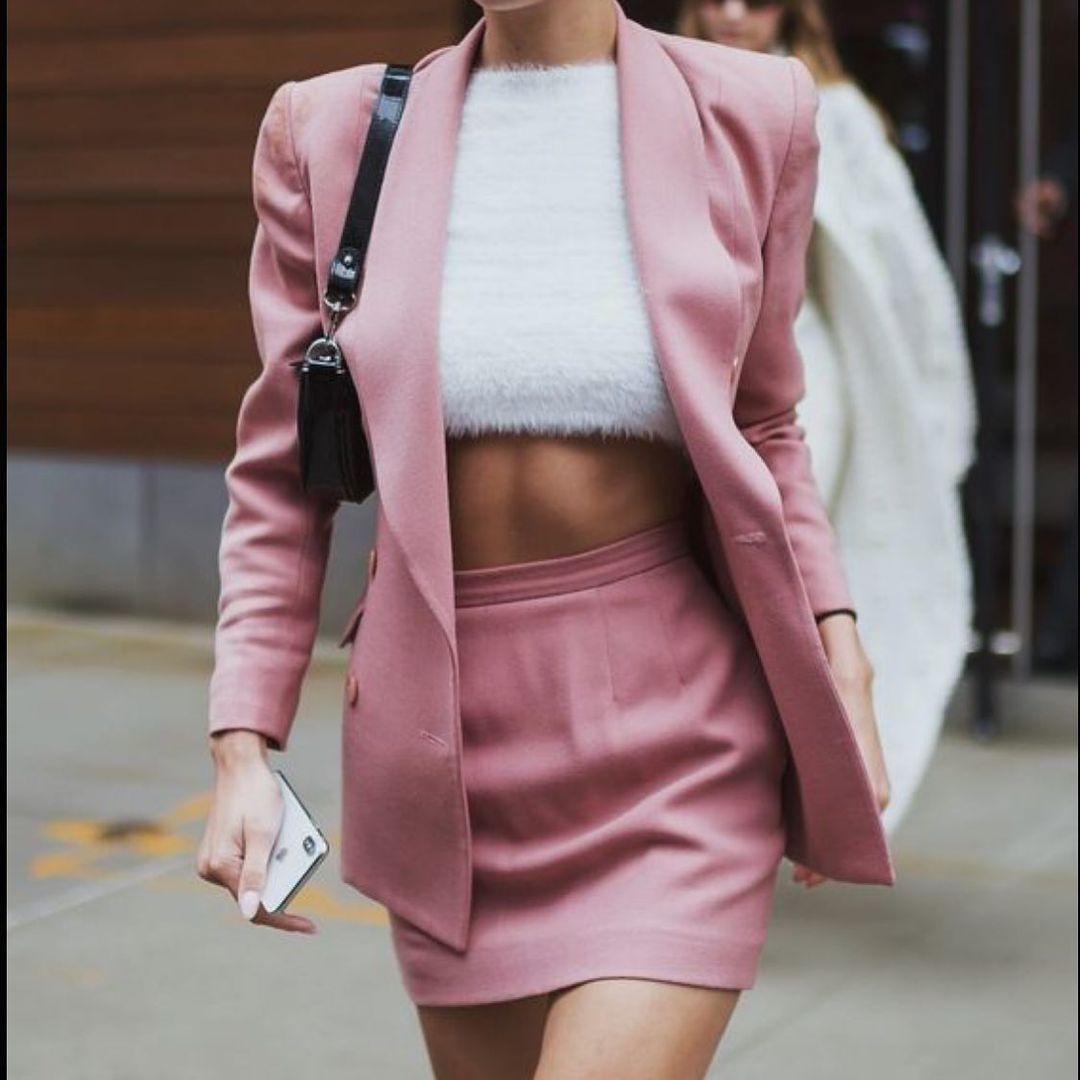 We've noticed a rising trend in business jackets being stylishly integrated into casual outfits. For instance, consider this ensemble:
Fluffy blouse: a touch of playfulness
Mini skirt: exuding a sexy vibe
Business jacket: adding a professional edge
So, is it more suited for the office or a night out? Perhaps both!
Pink And Cozy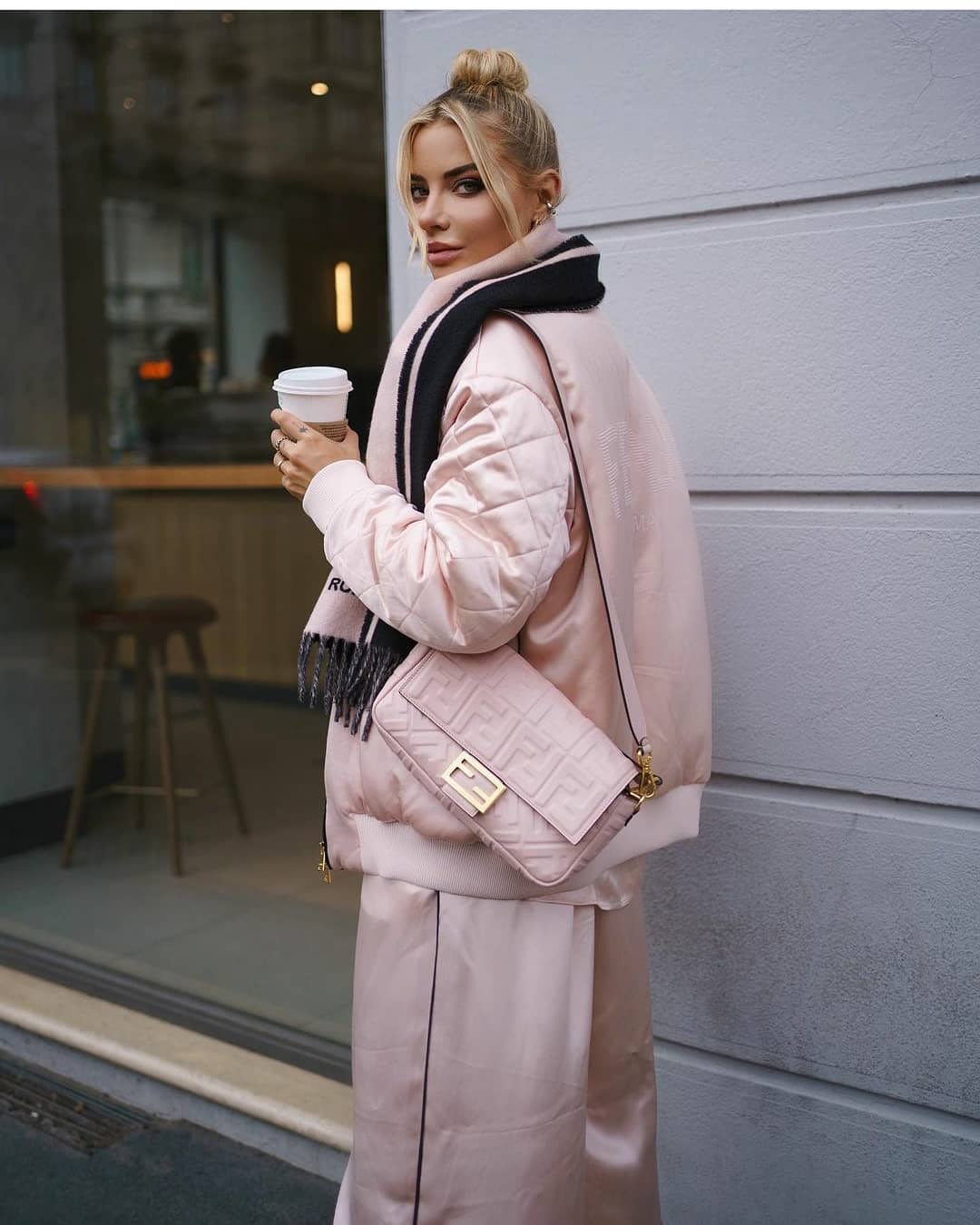 We absolutely need more pink in our winter wardrobe! Just imagine us in a sporty pink parka, a matching scarf, and wide-leg trousers. Delightful and warm!
Turquoise And Pink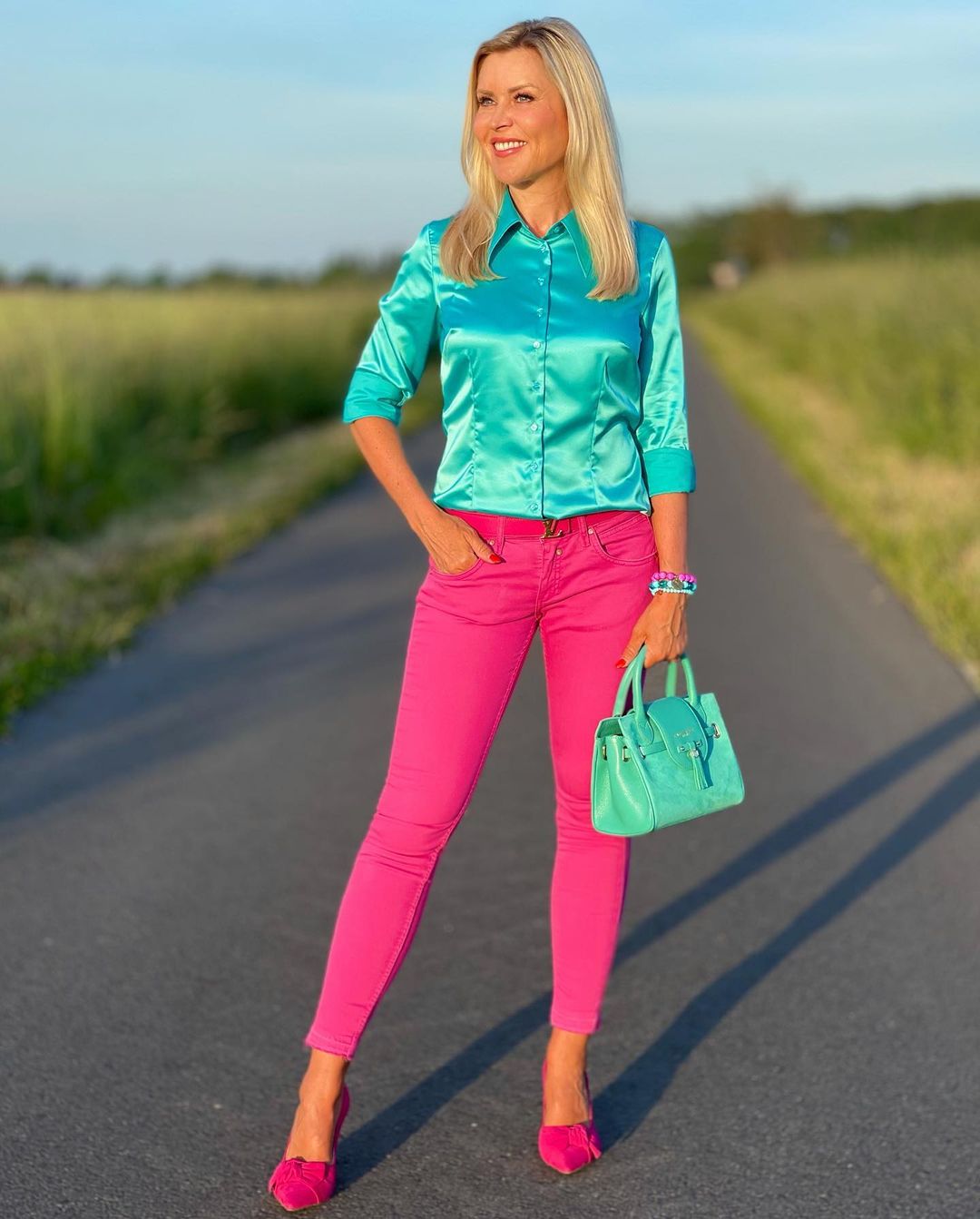 We see a striking combination in this ensemble: a turquoise dress-shirt paired with a matching handbag, and neon pink jeans with matching heels. This blend of warm and cool tones results in a visually stunning look.
Tied Blazer Dress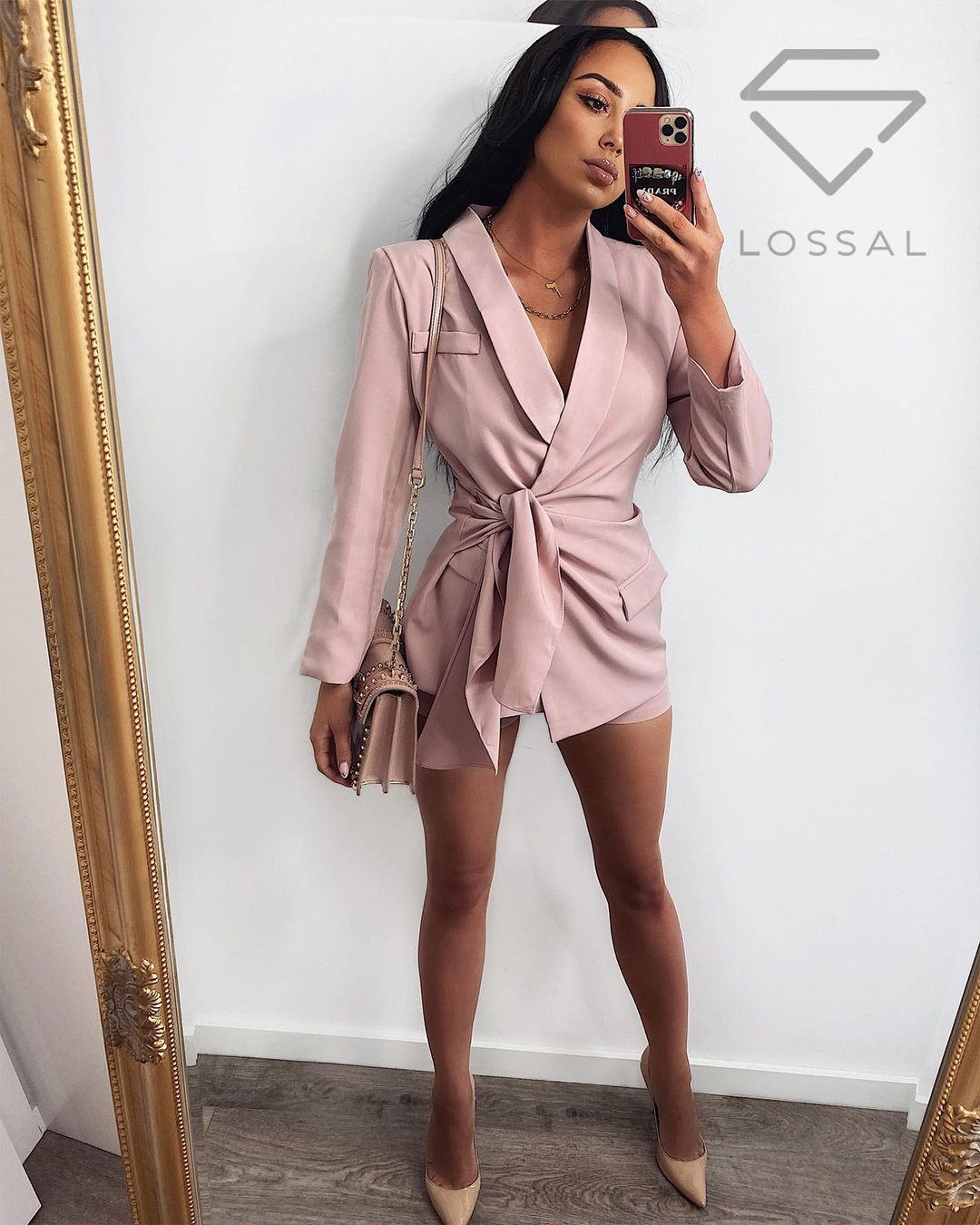 We've noticed the rising trend of the Tied Blazer Dress. This stylish piece combines the elegance of a bodycon dress with the formality of business attire. The wrapped design and smaller size create a unique and sexy look for any occasion. See the image below for reference.
Dinner Date In Pink And Navy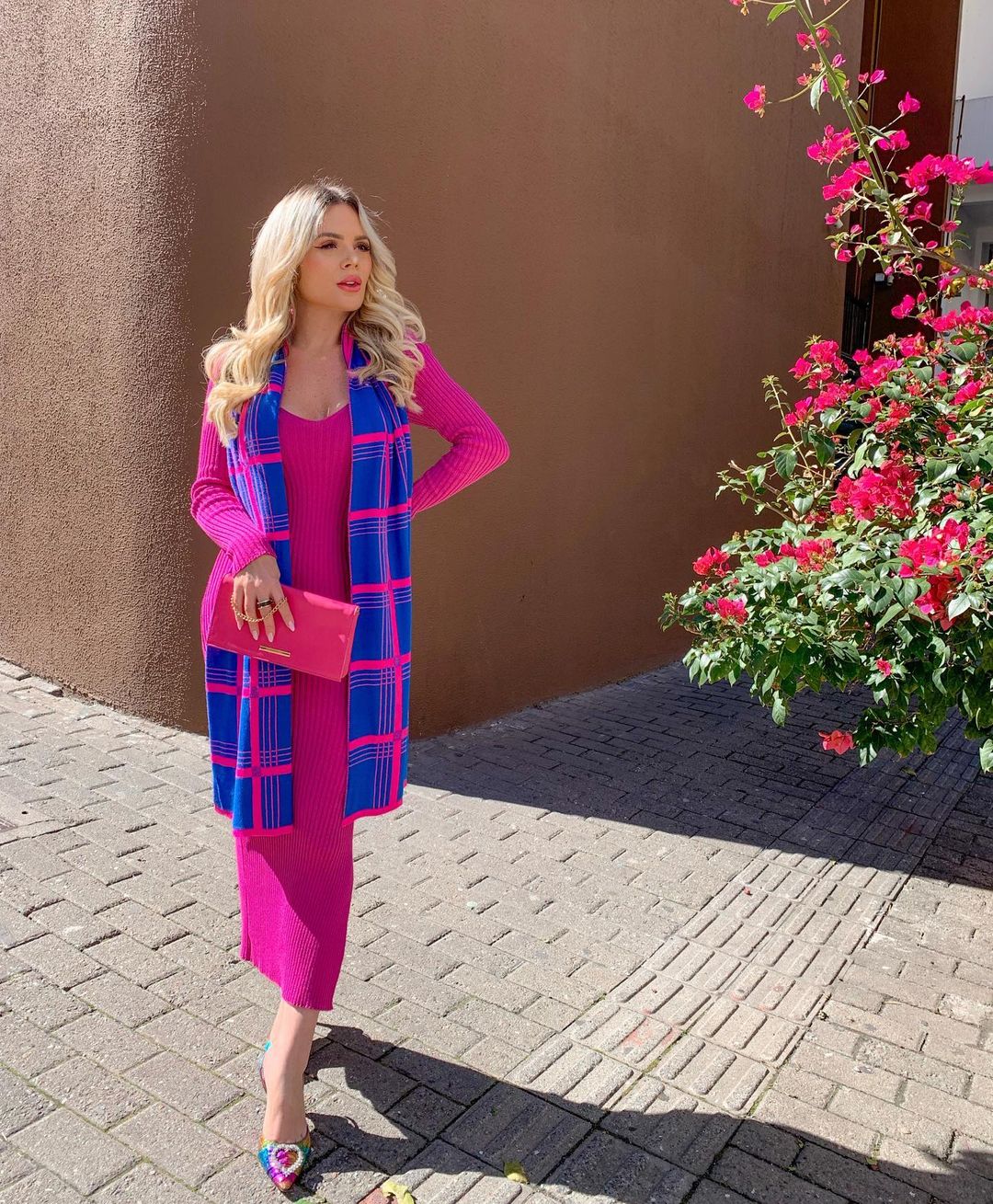 We can create an elegant and sophisticated outfit by simply adding a plaid scarf to a solid pink dress. This combination makes a perfect attire for a dinner date, transforming the look into a mature statement.
Bold choice: Pink outfit
Stylish addition: Navy plaid scarf
Sporty And Sweet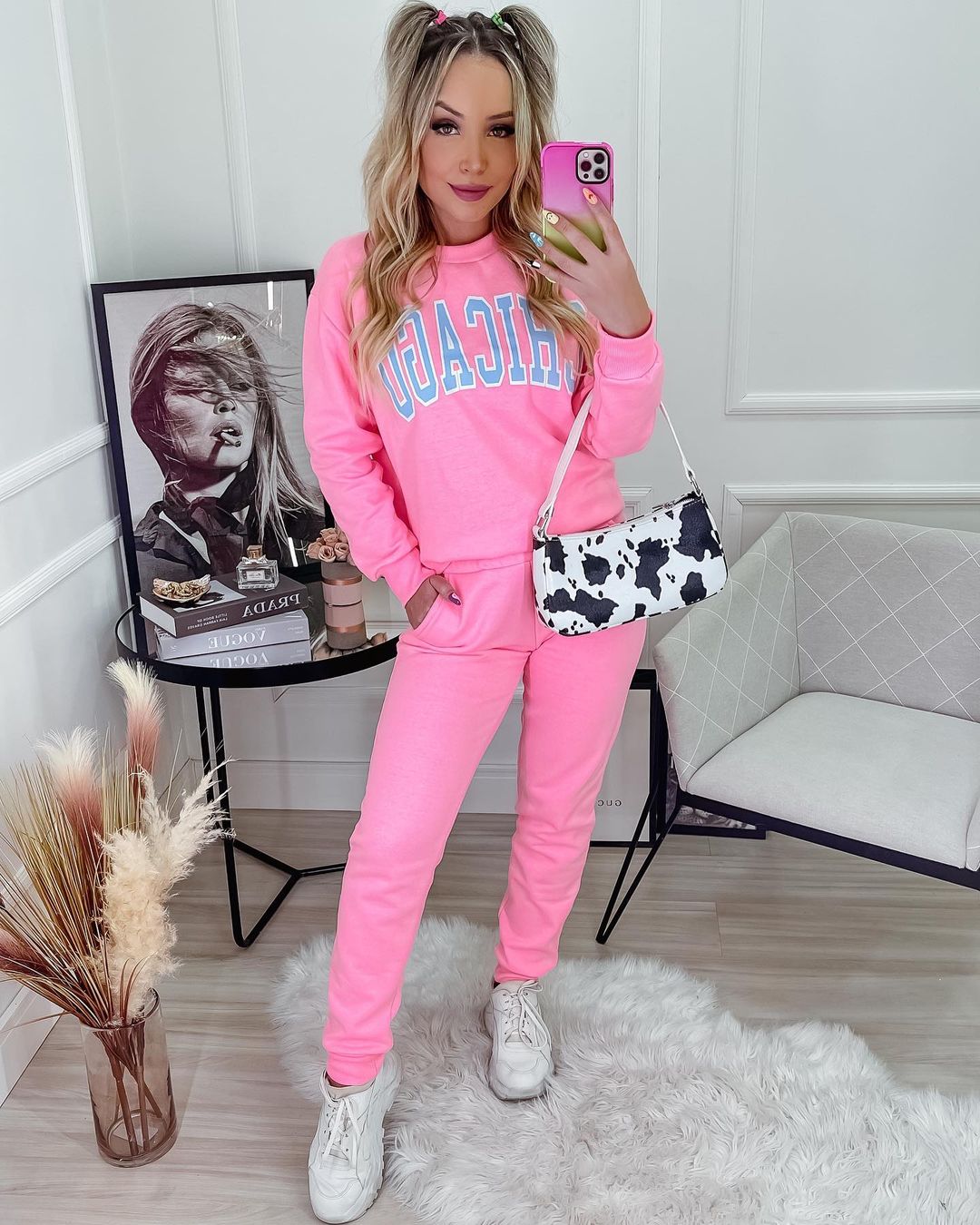 We adore a pink sweatsuit for both working out and lounging! It effortlessly boosts our mood and adds a touch of sweet style to our wardrobe.
Floral Chill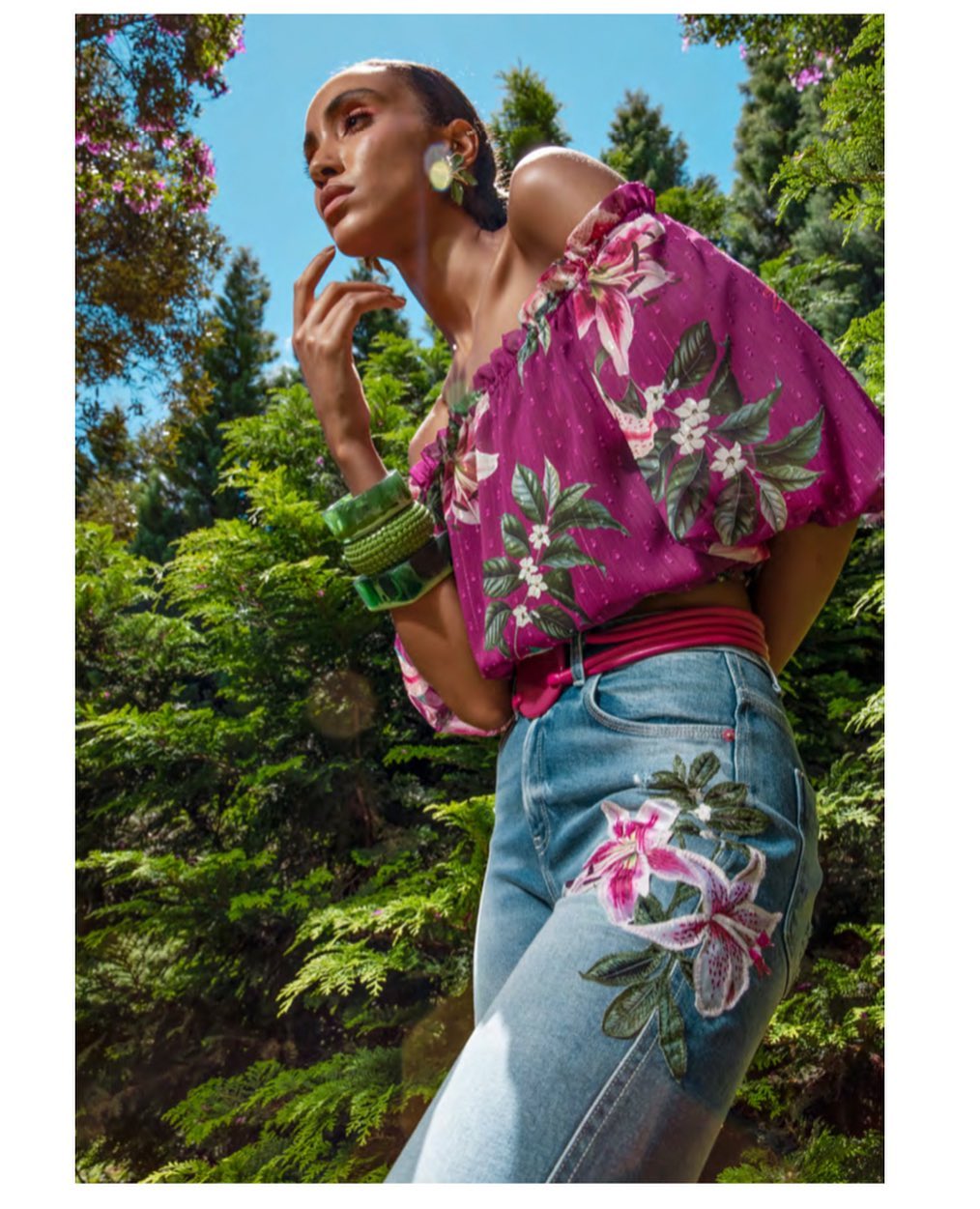 We believe a perfect jeans combo is essential for any outfit list. Don't hesitate to pair your favorite pink shirt with unique jeans, such as distressed or patched ones. Remember, confidence is key when sporting the pink and jeans combination.
Pink Princess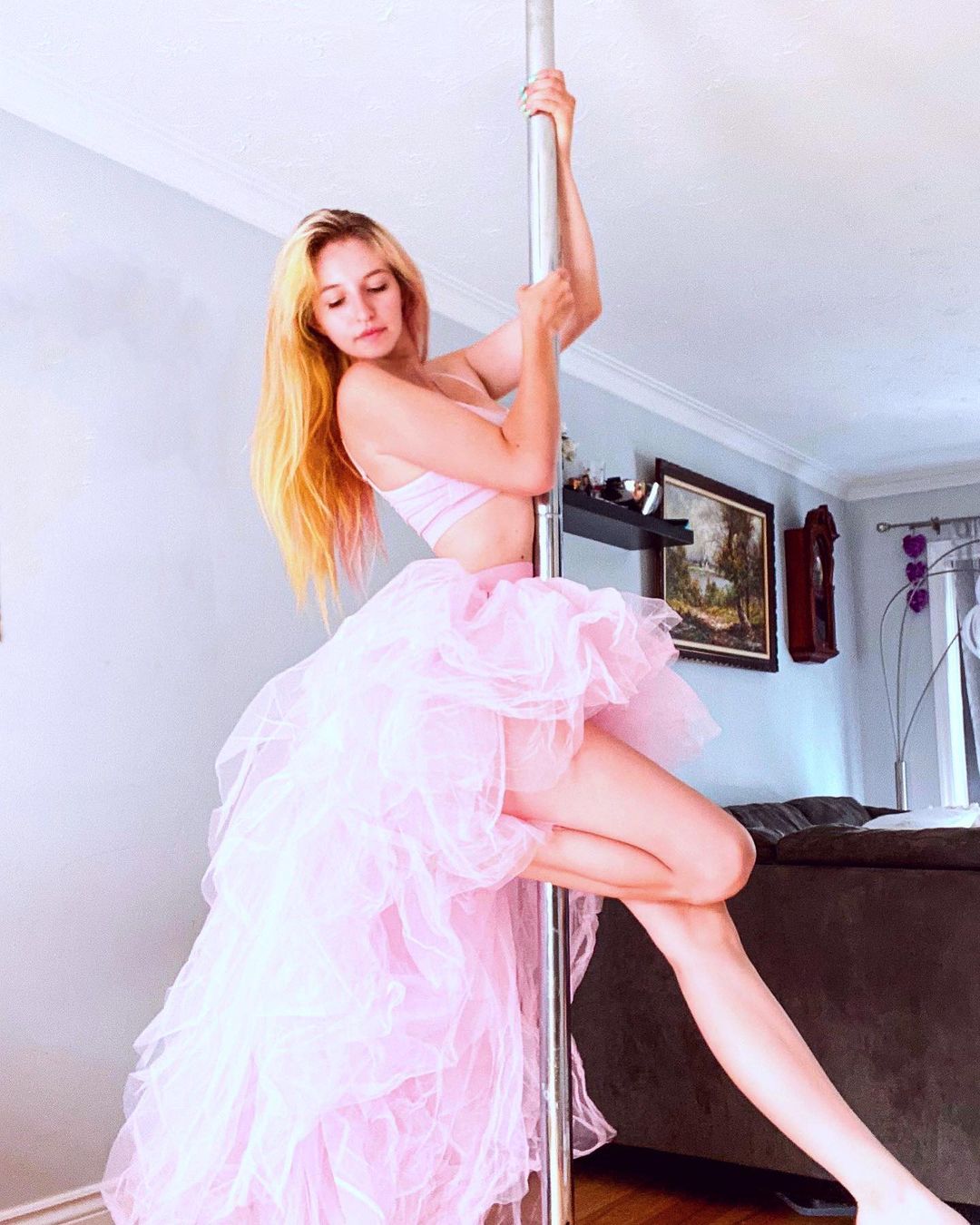 We can't talk about pink without mentioning the classic connection between pink and princesses. Even if our childhood dreams of royalty didn't come true, there's still a special charm in dressing up like a princess or a ballerina. Embracing this theme can bring a moment of joy and whimsy to our lives.
In a Pink Princess outfit, consider these important elements:
Glamorous dresses: long or short, but always sophisticated
Tutu skirts: playful, perfect for a touch of ballerina elegance
Sparkling accessories: tiaras, beaded necklaces, and embellished clutches
Soft fabrics: chiffon, satin, lace, and tulle add a feminine touch
Shades of pink: from blush to fuchsia, mix and match for a bold statement
Remember, wearing pink confidently can add a touch of royal charm to our outfit choices and expand our clothing palette. Embrace your inner princess with a touch of pink.