Valentine's Day is a special time when people celebrate the love and relationships that bring joy to their lives. With this holiday comes an opportunity to express our appreciation for the cherished bonds we share with friends, family, and significant others. One aspect of this celebration that many enjoy is dressing up for the occasion, whether it be for a romantic dinner, a festive gathering with friends, or a cozy night in. To help take some of the stress out of picking the perfect attire, we've compiled a variety of outfit ideas that will cater to different tastes and plans for this special day.
Our suggestions include options for both formal and casual outfits, ensuring you'll feel confident and stylish no matter how you choose to spend your Valentine's Day. For those attending a fancy dinner or sophisticated event, a flattering dress or bold top will undoubtedly leave a lasting impression. On the other hand, if you prefer a more relaxed and comfortable vibe, dressing up a pair of jeans or leather leggings with statement accessories will keep you looking effortlessly chic. Additionally, for those celebrating at work, incorporating heart-themed accessories is a fun way to spread Valentine's Day cheer. So, whether you're spending the evening with a special someone, enjoying a fun-filled Galentine's party, or treating yourself to a relaxing night in, these outfit ideas will ensure you look and feel fabulous.
Pink Valentine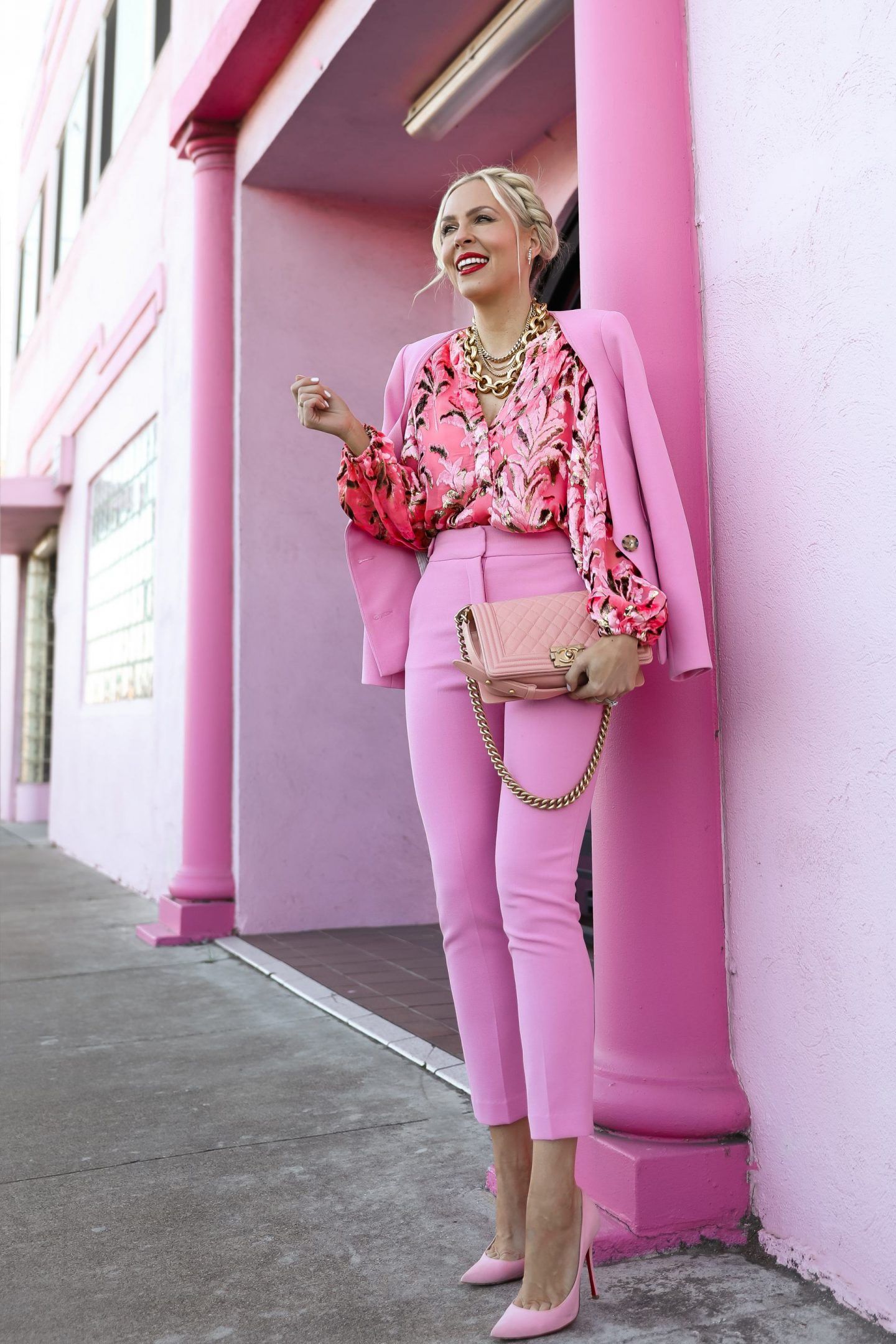 For a Pink Valentine, we recommend incorporating a t-shirt into your outfit. A pink or red t-shirt can add a pop of color to your Valentine's Day ensemble. Here are some ideas to style a t-shirt for the occasion:
Pair a pink or red t-shirt with jeans or black trousers for a casual yet chic look. Complete the outfit with stylish sneakers or cute flats.
Tuck the t-shirt into high-waisted jeans or a skirt, and accessorize with a statement belt.
Wear a t-shirt underneath a blazer or denim jacket for added warmth and sophistication.
Layer the t-shirt with a button-up shirt or blouse to create a playful, preppy vibe.
By adding a Valentine's Day-themed t-shirt to your outfit, you'll show off your festive spirit while staying comfortable and stylish.
Cute Hearts All Day Long
Incorporating cute hearts into our Valentine's Day outfits is a fun and stylish way to celebrate the occasion. We can easily add a touch of festivity to our look with some simple pieces like a sweater or a skirt.
Sweater: Choose a cozy sweater that features a heart print or heart-shaped patterns. This will not only keep us warm but also add a lovely touch to our overall appearance. Pair it with jeans or a skirt, depending on our preference.
Skirt: A skirt with a heart print is a cute and feminine option for Valentine's Day. We can opt for a pleated or A-line silhouette in a flattering length, making sure to balance the outfit with a simple top or blouse. This way, the skirt remains the focal point of our ensemble.
By incorporating these two pieces into our Valentine's Day outfits, we can effortlessly embrace the cute hearts theme without going overboard. Moreover, it ensures versatility and flair in our wardrobe choices on this special day.
Sexy In A Dress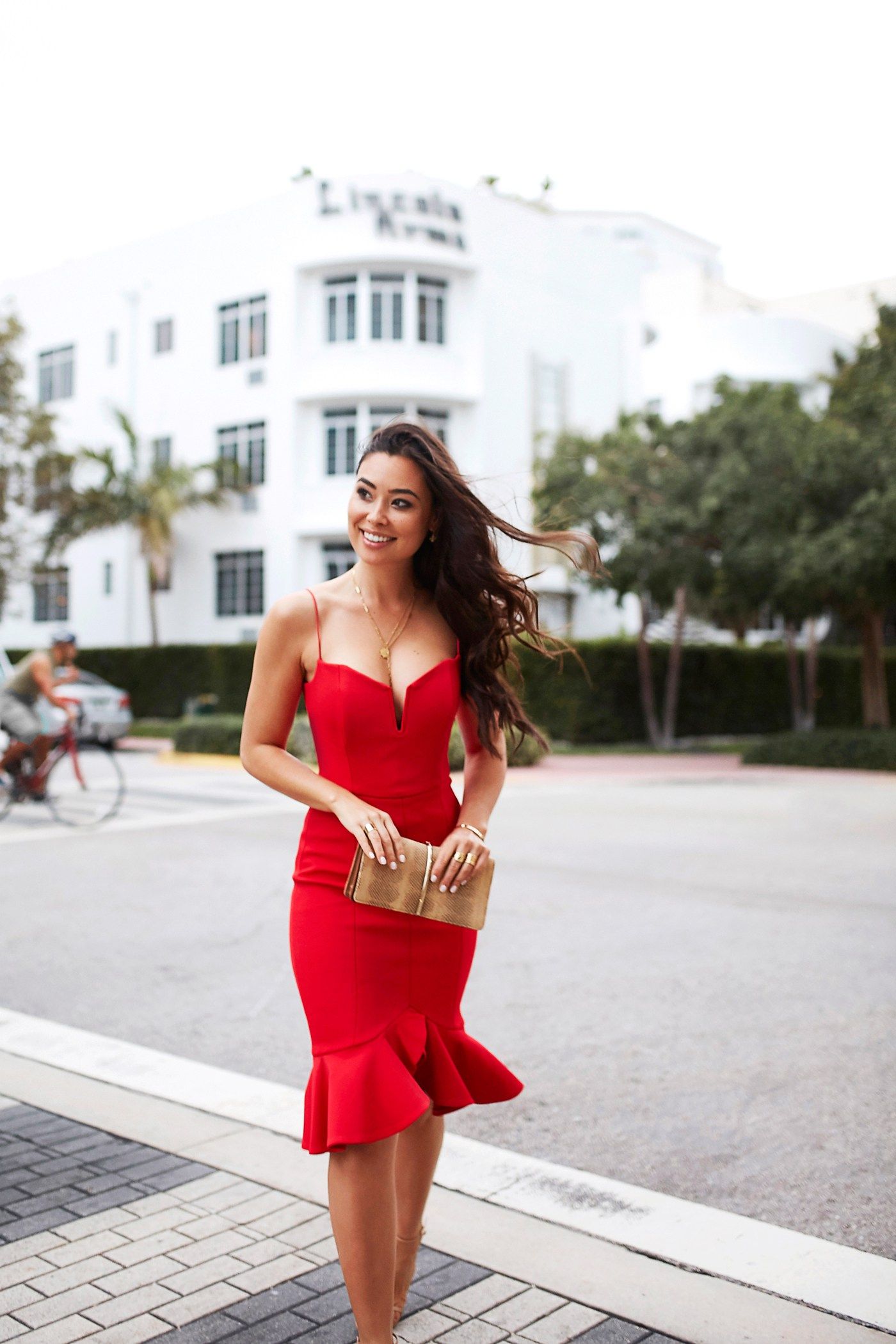 A knit dress is an excellent choice for a Valentine's Day outfit. They come in various styles, lengths, and colors, making them suitable for all tastes and occasions. Whether you're going on a romantic dinner date or a party with friends, a knit dress can add a touch of elegance and sensuality to your ensemble.
Key elements of a sexy knit dress:
Fit: Ensure the dress hugs your body for the perfect silhouette. Avoid dresses that are too tight or too loose for refined appeal.
Color: Opt for a color that complements your skin tone. Popular choices include red for a bold statement, black for a timeless look, or pastels for a soft, romantic vibe.
Fabric: Choose a knit dress made of high-quality material to ensure comfort and durability.
Details: Accentuate your look with details such as a plunging neckline, a thigh-high slit, or a backless design.
Here are some styling tips for a captivating Valentine's Day outfit:
Pair your knit dress with heeled sandals or pumps to elevate your look and highlight your legs.
Accessorize with delicate jewelry such as a dainty necklace, bracelets, or earrings to enhance your elegance.
Complete your look with a statement clutch purse and a chic, lightweight jacket or coat if it's chilly.
In conclusion, incorporating a knit dress into your Valentine's Day outfit can create a sexy and stylish look that is sure to impress your date or friends. Don't forget to wear your outfit with confidence to make the most of your beautiful ensemble.
Date Night Outfit
Choosing the perfect Valentine's day outfit for a special date night can be tricky! We've compiled a few ideas to help you look and feel your best in a candle-lit dinner setting.
Bold colors: A classic red or maroon colored dress for ladies can be a great choice to embody the spirit of Valentine's day. For men, a dark suit with a red or maroon tie can add that touch of romance to the evening.
Elegant accessories: Pair your outfit with some dainty jewelry like a delicate necklace or a pair of drop earrings. For men, cufflinks or a stylish watch can complete the sophisticated look.
Comfortable footwear: Opt for comfortable yet stylish shoes that'll ensure you're at ease all night long. For women, a pair of classy heels or chic ballet flats work well, while men can go for dress shoes or loafers.
Well-fitting attire: Ensure your outfit fits well and flatters your body shape. This will not only make you feel confident but will also allow you to relax and enjoy your evening without fussing over your clothes.
Remember, the key to a great Valentine's day outfit is to strike a balance between elegance and comfort. So, dress up, make a statement, and enjoy your romantic candle-lit dinner with your special someone!
Crushed Pink Velvet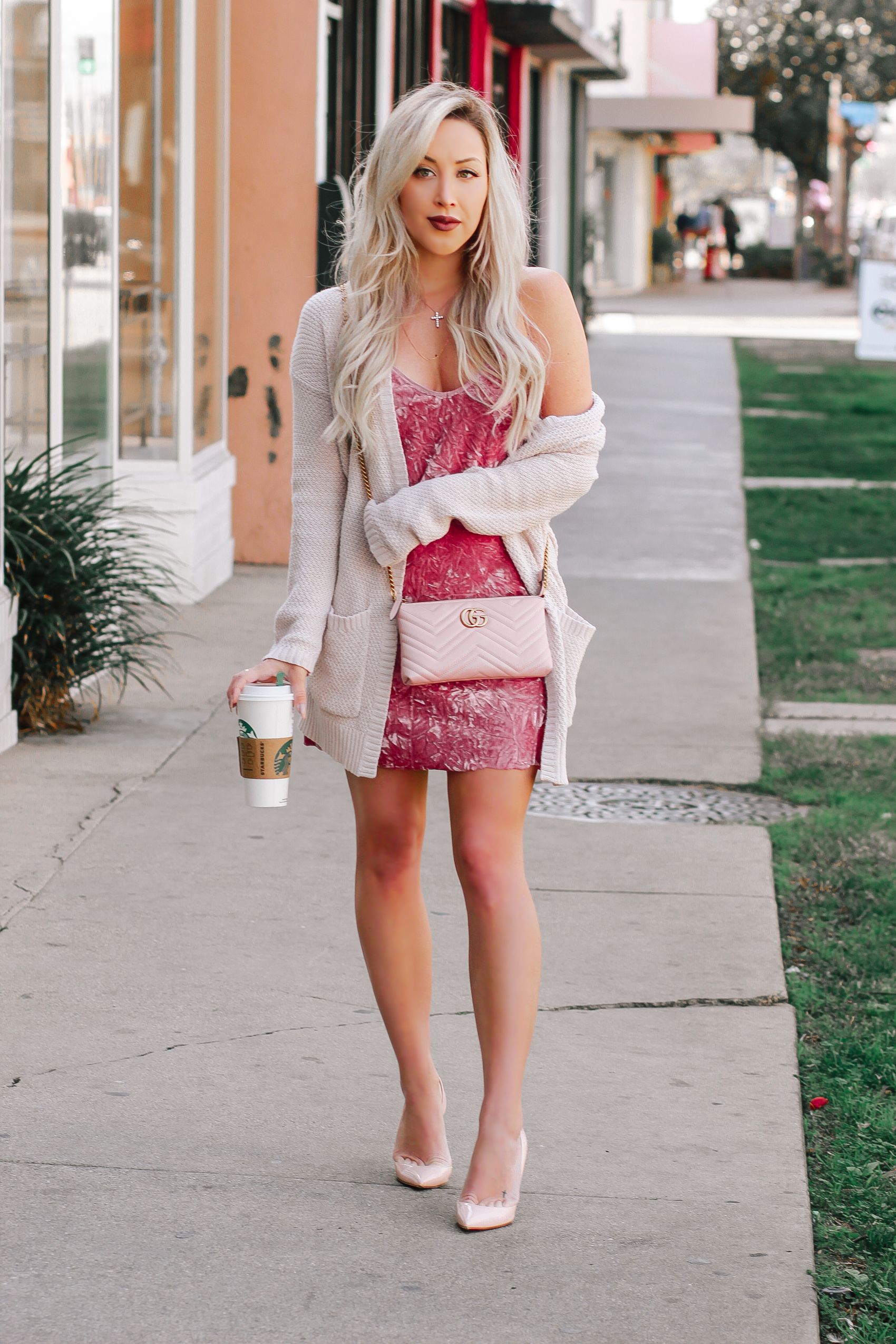 We know that Valentine's Day is the time to dress up in romantic and eye-catching outfits. Crushed pink velvet is a luxurious fabric that makes a stunning statement for a V-Day ensemble. Let's take a look at a standout crushed pink velvet lounge set, which not only exudes comfort but also the spirit of love.
Material: Crushed pink velvet fabric is soft, comfortable, and stylish – perfect for a cozy evening or a romantic dinner at home.
Design: A lounge set typically comprises a top and matching bottoms, with designs ranging from loose-fitting to tight and figure-hugging.

Tops can include options like long-sleeved shirts or crop tops, while bottoms can vary from shorts to wide-leg pants.
The crushed pink velvet adds a touch of sophistication and glamour to the laid-back style of a lounge set.

Accessories: To complete the look, complement your crushed pink velvet lounge set with some tasteful accessories, such as:

Delicate gold or silver jewelry like necklaces, bracelets, or earrings
A cute and comfortable pair of slippers or fuzzy socks
A matching pink velvet scrunchie or headband
Incorporating crushed pink velvet into your Valentine's Day outfit with a stylish lounge set will definitely elevate your look, while keeping you comfortable and cozy. Embrace the color, texture, and warmth of this exquisite fabric, and you'll be all set to impress on this special day.
Red Red Love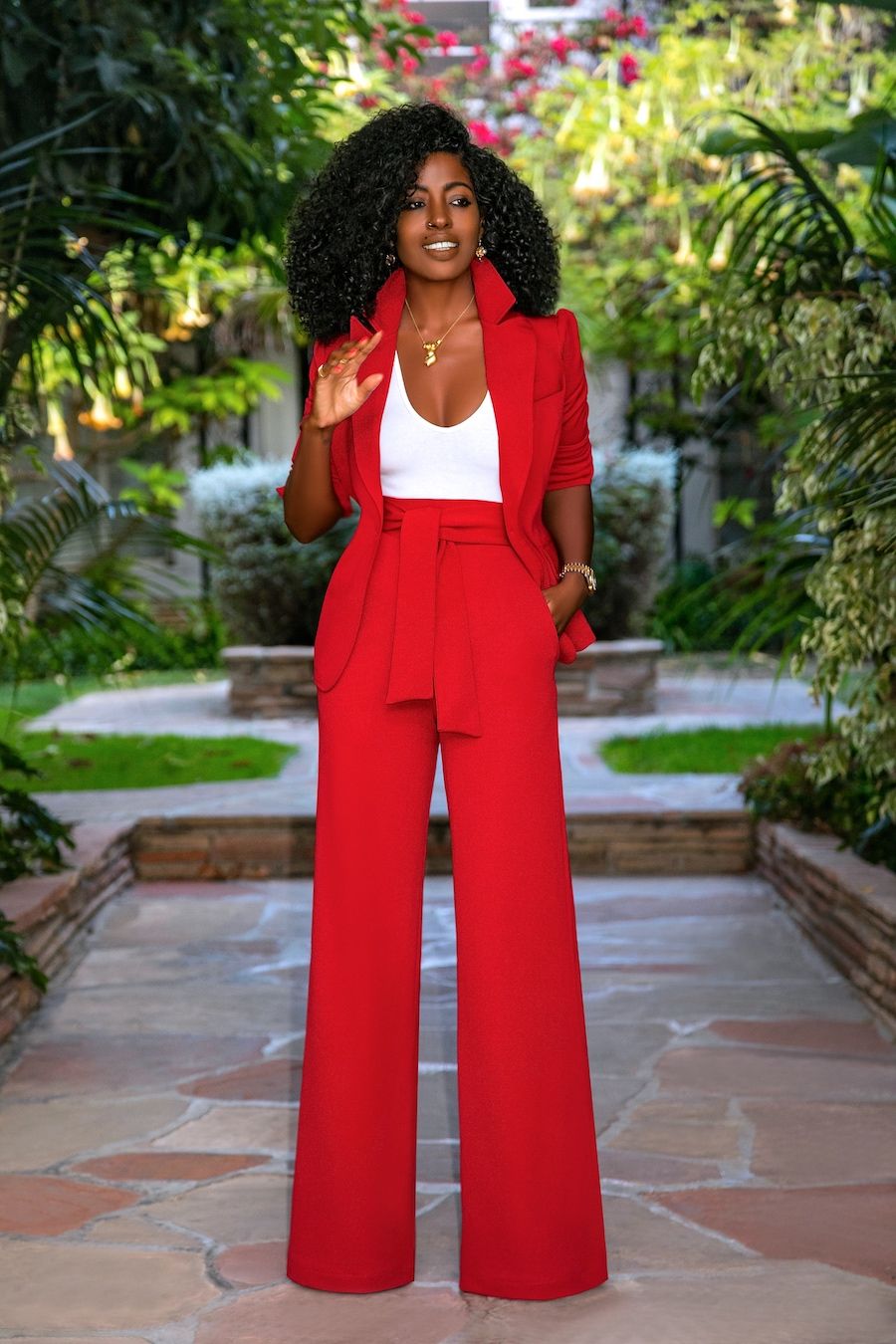 As we delve into Valentine's Day outfits, let's explore the classic color that dominates this romantic day: red. The color of love and passion, red is a popular choice for Valentine's Day attire. Here are some options for incorporating red into your outfit:
Bold Red Dress: A chic red dress makes a confident statement on a Valentine's Day date. Pair it with neutral heels and accessories to keep the attention on the dress.
Red Accessories: Not ready to commit to a full-on red ensemble? Opt for red accents like a scarf, belt, or jewelry. These vibrant touches will instantly elevate a neutral outfit.
Red Shoes: A powerful yet playful way to incorporate red is by sporting a pair of eye-catching red shoes. Combine them with a little black dress, or let them be the focal point of a more casual outfit.
Patterned Red: If solid red isn't your style, try a pattern featuring the color. Look for prints like florals, polka dots, or stripes that incorporate red as a primary or accent color.
| Outfit Piece | Red Variation |
| --- | --- |
| Dress | Solid red or patterned |
| Accessories | Scarf, belt, jewelry |
| Shoes | Heels, flats, boots |
| Tops | Cardigan, blouse, sweater |
Remember, it's important to feel comfortable and confident, so choose the red elements that best suit your style and personality.
Sugar Plum Valentine Fairy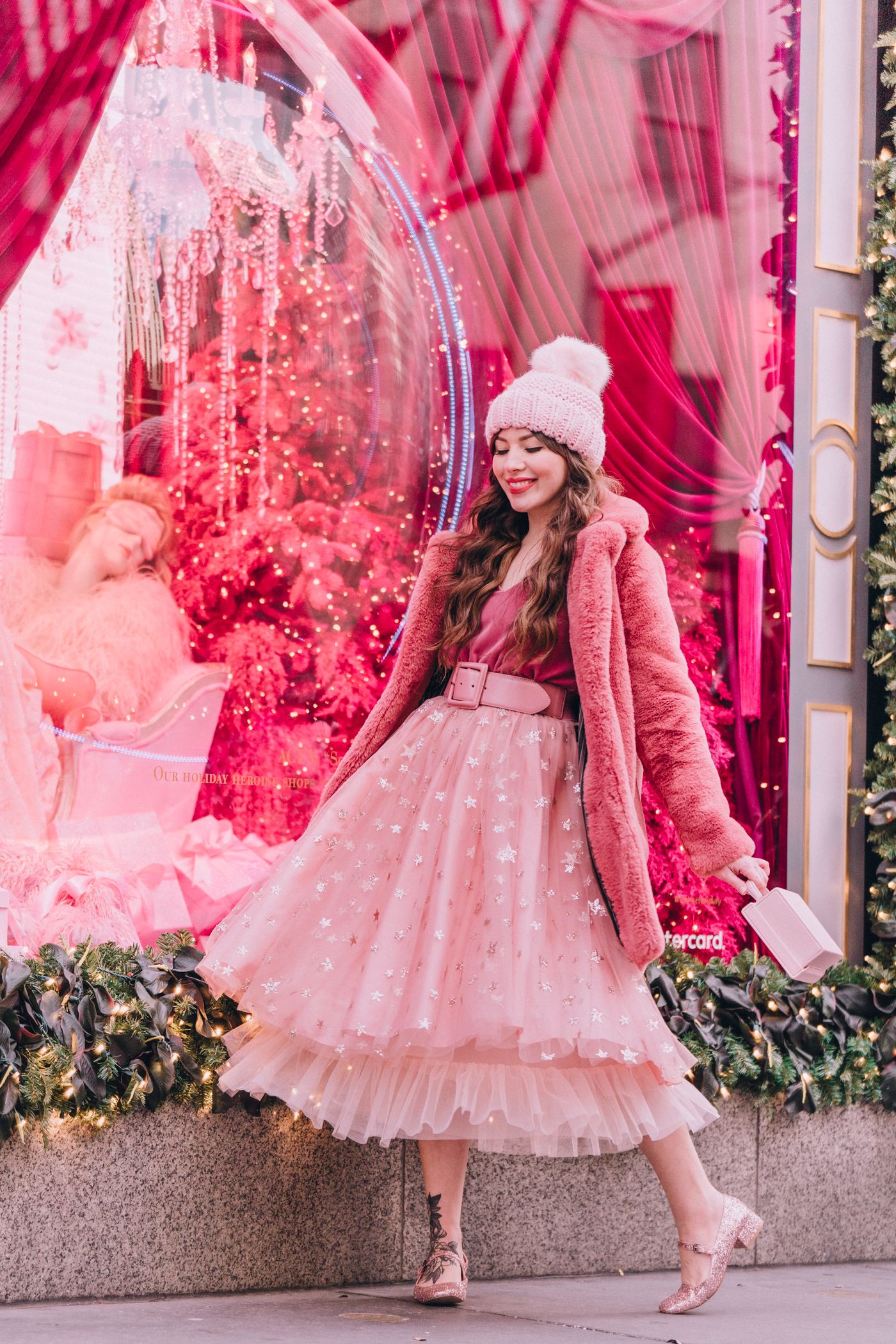 We believe that creating the perfect Valentine's Day outfit can be fun and magical, especially when incorporating delightful elements such as the Sugar Plum Valentine Fairy theme. This theme consists of soft, romantic colors like pinks, purples, and whites. Let's explore how to create a stunning ensemble with Lulus, a popular destination for trendy and stylish clothing.
Outfit Inspiration: To embody the Sugar Plum Valentine Fairy theme, begin with a flowy, pastel dress, such as Lulus' Lavender Skater Dress or Blushing Pink Maxi Dress. These gorgeous pieces are the perfect canvas for your fairy-inspired outfit.
Accessories: Elevate your look with glittery and whimsical accessories. Opt for embellishments like:
Floral hairpins or headbands
Dainty necklaces or pendants
Delicate bracelets or bangles
Crystal or beaded earrings
Shoes: Choose a pair of elegant ballet flats, strappy heels, or platform sandals to complete your ensemble. Lulus offers an exquisite selection of footwear, such as Giselle Blush Heel or Mariella Rose Gold Flat.
Final Touches: To finish your Sugar Plum Valentine Fairy look, consider adding a touch of sparkle or shimmer to your makeup. A hint of pink or golden eyeshadow, blush, and lip gloss will lend an enchanting glow to your overall appearance.
Following these suggestions will help you create a breathtaking and memorable Valentine's Day outfit, filled with Sugar Plum Valentine Fairy charm. Enjoy your enchanted evening!
My Edgy Valentine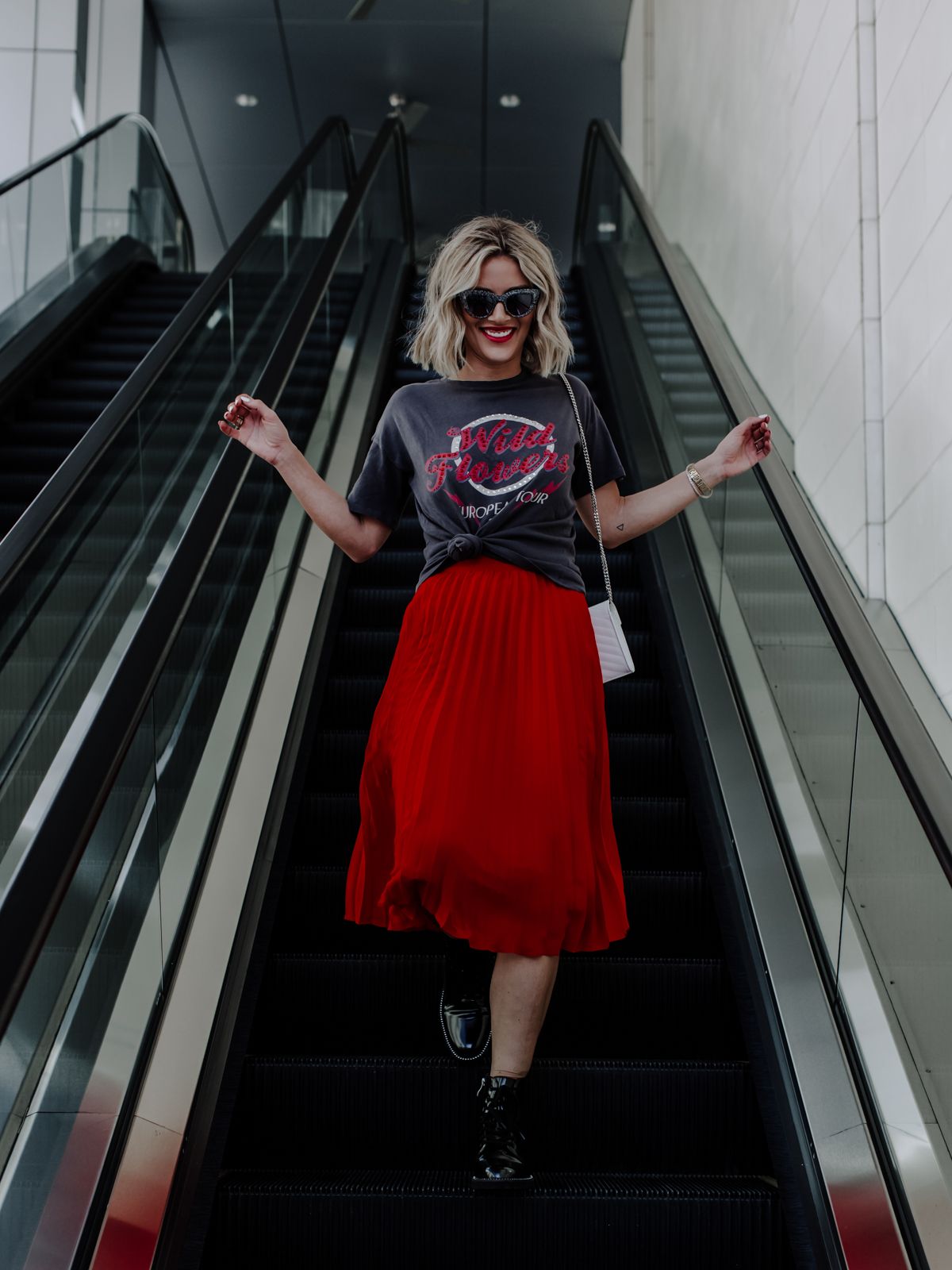 For those looking to break away from the traditional Valentine's Day outfits, we've got you covered with a unique and edgy option that incorporates pants.
The outfit:
Top: Choose a bold, romantic blouse with statement sleeves or an off-the-shoulder neckline to showcase your daring side.
Pants: Opt for a sleek pair of black leather pants or edgy high-waisted jeans to add an element of surprise to your Valentine's Day outfit.
Shoes: Complete the look with a pair of striking heels or ankle boots to elevate your style.
Accessorizing:
A statement clutch or crossbody bag will complement the edgy vibe of your outfit.
Layered necklaces or a statement choker will add visual interest to the neckline.
Finish the look with a pair of bold earrings or a few stacked bracelets for extra flair.
With this edgy Valentine's Day outfit, we're confident you'll stand out from the crowd and make a lasting impression. Remember, style is all about expressing yourself, so don't be afraid to take risks and showcase your unique personality.
Valentine In Paris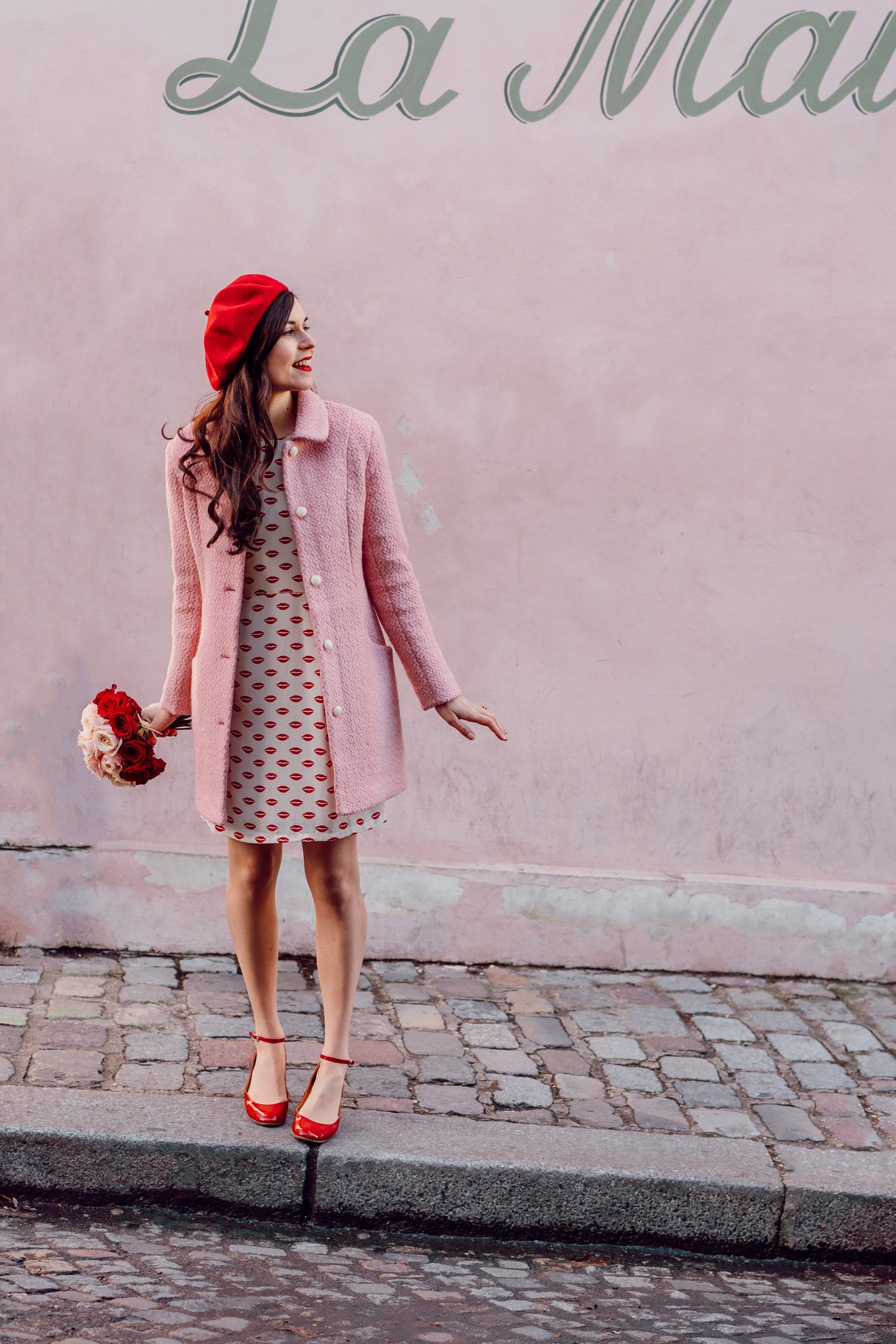 When planning our Valentine's Day outfits for a Parisian adventure, let's first consider the atmosphere and the elegance of the city. Paris is known for its fashionable and sophisticated style, so incorporating this into our outfits will make us feel as stunning as the city itself. Here's a guide to achieving that perfect Valentine's Day look in Paris:
Dress Code: Opt for timeless, classic pieces like a little black dress or a tailored suit. These never go out of style and give us a polished look.
Colors: Embrace romantic shades such as reds, pinks, and soft neutrals for the special day.
Accessories: Elevate our look with statement pieces like a bold necklace, elegant earrings, or a chic hat. Don't forget a luxurious scarf or shawl as February in Paris can be chilly!
Footwear: Choose comfortable, yet stylish shoes like kitten heels or elegant flats. Getting around Paris might require some walking, so let's prioritize comfort and style for the evening.
Do not forget to try adding a touch of Galentine's celebration by coordinating our outfits with our friends! Complimentary colors and matching accessory choices can make the day even more enjoyable and memorable.
By following these suggestions, we'll be sure to shine on our Valentine's Day adventure in Paris effortlessly and charmingly.
Soft And Elegant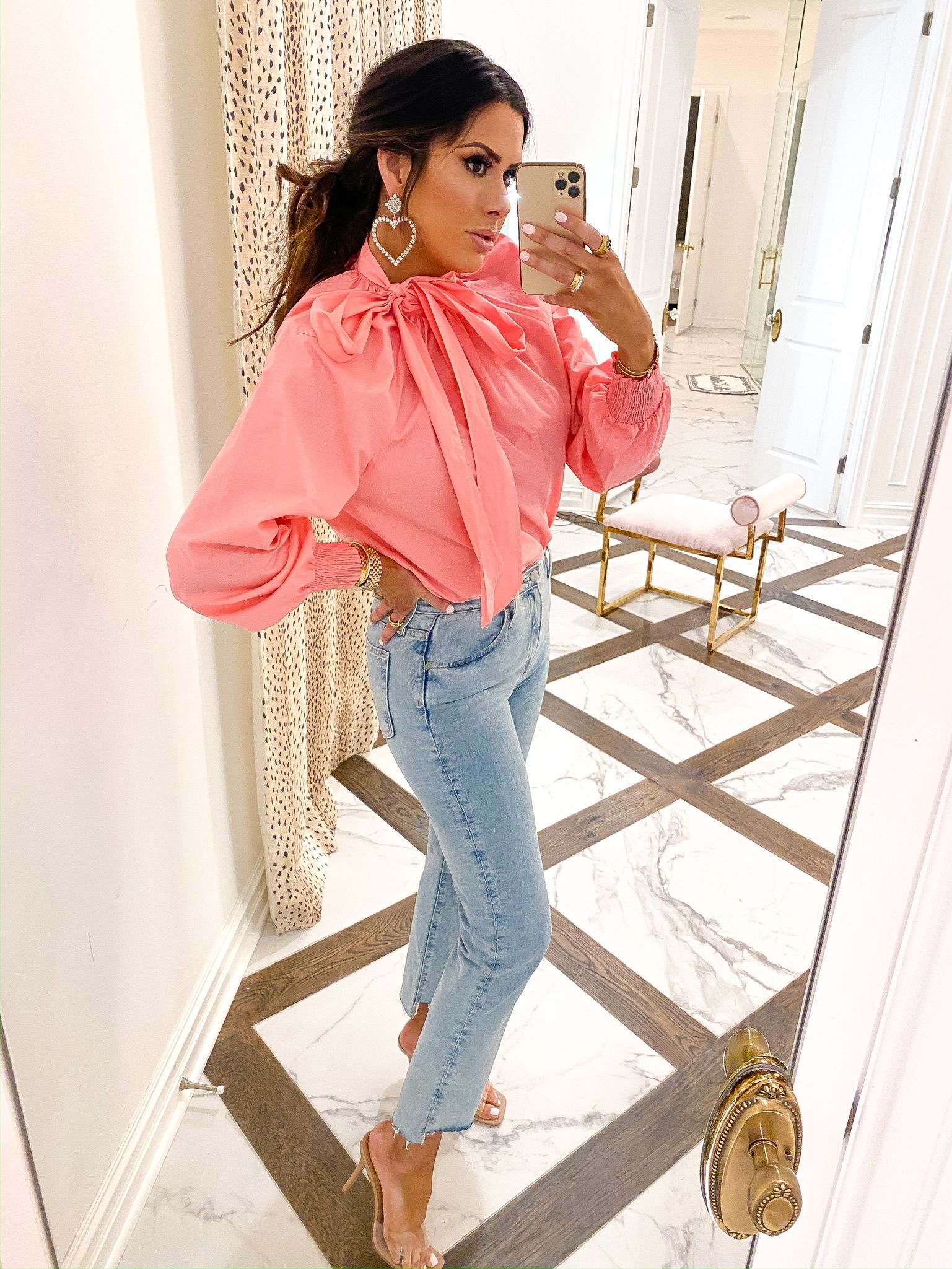 On Valentine's Day, we want our outfits to reflect a soft and elegant vibe while showcasing our personal style. One way to achieve this look is to incorporate statement sleeves into our wardrobe. These sleeves add a touch of romance and sophistication, making them a perfect choice for our Valentine's Day outfits.
Here are a few statement sleeves options we can consider:
Bell sleeves: These sleeves flare out from the elbow or wrist, giving a gentle and breezy feel to our outfit, perfect for a romantic dinner date.
Balloon sleeves: Voluminous and unique, balloon sleeves add a playful touch to our attire while maintaining an elegant appearance.
Puff sleeves: For those who want to make a subtle yet chic fashion statement, puff sleeves can add volume to our shoulders, creating an interesting and romantic silhouette.
Lantern sleeves: These sleeves gather at the cuff, creating a lantern-like shape that adds a touch of whimsy to our Valentine's Day ensemble.
By incorporating statement sleeves into our Valentine's Day outfits, we can effortlessly elevate our look and exude soft elegance and confidence on this special day.
Pink And Red Magical Valentine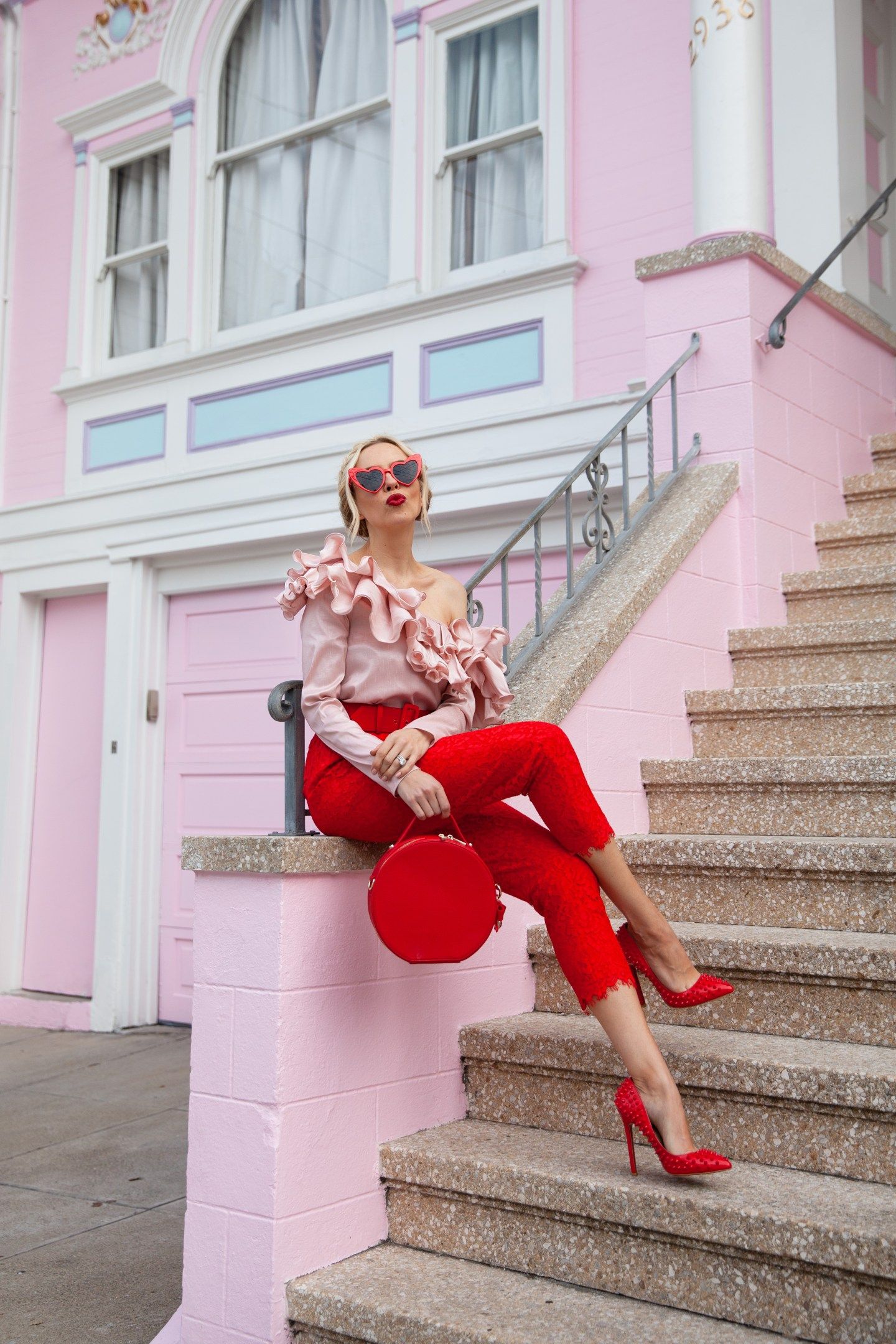 When it comes to Valentine's Day outfits, we believe that incorporating pink and red hues can create a magical look. The combination of these colors not only captures the essence of the day but also makes a bold statement that exudes love and confidence. Let's look at how we can transform our outfits with pink and red accessories:
Bold Jewelry: Add a touch of sparkle to your ensemble by wearing pink or red statement pieces like necklaces, earrings, or bracelets.
Romantic Scarf: Drape a silky pink or red scarf around your shoulders to keep warm and stylish on Valentine's dates.
Chic Belt: Cinch in your waist and add a pop of festive color with a red or pink belt to accentuate your outfit.
Alluring Footwear: Don a pair of red or pink heels or flats to complete the romantic vibe of your outfit.
Adorable Hair Accessories: Tie your hair up with a red or pink bow, or decorate your tresses with heart-shaped hairpins or clips for a sweet touch.
By integrating these pink and red accessories into our Valentine's Day outfits, we can enhance our style and make a lasting impression on our special dates. Remember, don't be afraid to play with shades and textures to develop a look that's uniquely yours. Happy Valentine's Day!
One Very Hot Valentine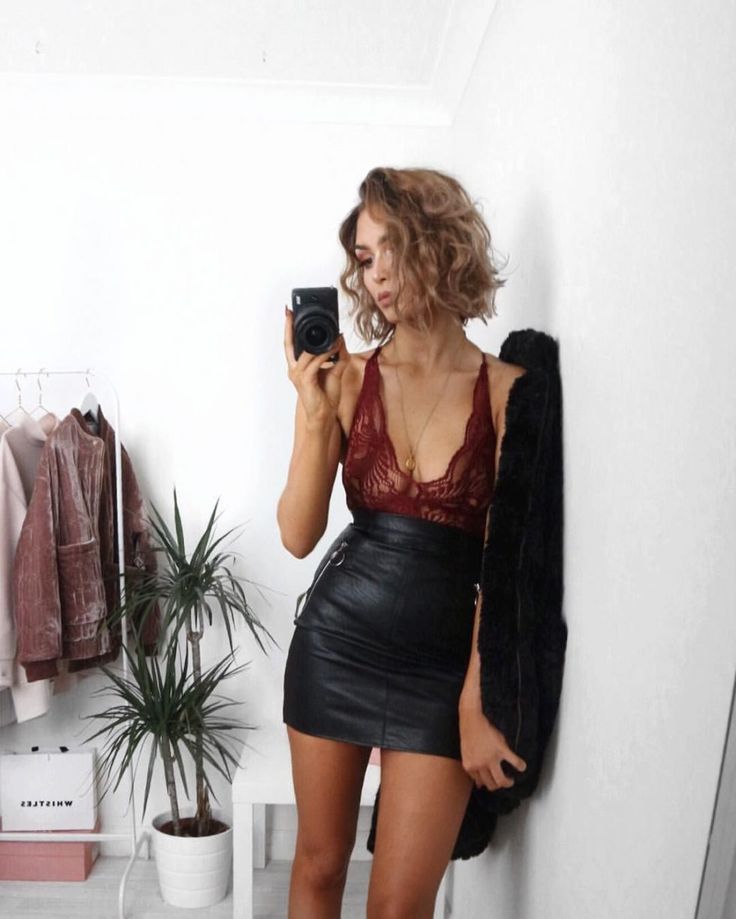 Valentine's Day is the perfect occasion to dress up and feel fantastic. We've put together some tips for choosing the perfect outfit for a romantic Valentine's Day celebration.
Color Palette: Red, pink, white, and black are classic Valentine's Day colors. Incorporate these into your outfit for a festive touch.
Dress to Impress: A little black dress, a flowy maxi dress, or a stylish jumpsuit are all excellent choices for a fancy date night. Accessorize with statement jewelry and a pair of elegant shoes.
Stay Comfortable: If your plans involve outdoor adventures or a cozy night in, opt for a casual yet chic ensemble. A stylish blouse or sweater paired with tailored pants or a skirt keeps you looking polished and comfortable.
Accessorize: Add a touch of romance to your look with heart-shaped jewelry, a unique hair accessory, or an eye-catching clutch.
Remember to select outfits that make us feel both confident and comfortable. No matter what we choose, let's embrace the spirit of love and enjoy a very hot Valentine's Day!
Vintage Valentine
As we dive into the charm of vintage Valentine's Day outfits, let us explore some timeless fashion choices that can make your celebration even more special. From classic silhouettes to delightful accessories, here are a few ideas to inspire your vintage Valentine attire.
Fit and flare dresses: These dresses, popular in the 1950s, have a fitted bodice and a full, flared skirt. They are perfect for highlighting your waist and can be paired with a petticoat for added volume. Choose romantic colors like red, pink, or classic black.
A touch of lace: Lace adds a delicate, feminine touch to your outfit. Consider a lace blouse or a dress with lace detailing. You can also accessorize with lace gloves or a lace-trimmed scarf around your neck or in your hair.
Classic accessories: Complete your vintage look with accessories from the era, such as pearl necklaces, cat-eye glasses, or a stylish hat like a pillbox or fascinator. Don't forget a small clutch bag for your essentials.
Vintage-inspired prints: Floral prints, polka dots, and hearts are ideal patterns for Valentine's Day. Look for clothing pieces that incorporate these prints for a touch of nostalgia.
For gentlemen: Men can opt for a vintage-inspired suit or sports coat and pair it with a dress shirt, tie or bow tie, and a pocket square. Finish the look with polished dress shoes and cufflinks.
As you put together your vintage Valentine's Day outfit, remember to choose pieces that make you feel confident and comfortable. Embrace the romantic spirit of the holiday and let your style shine.
Cute and Stylish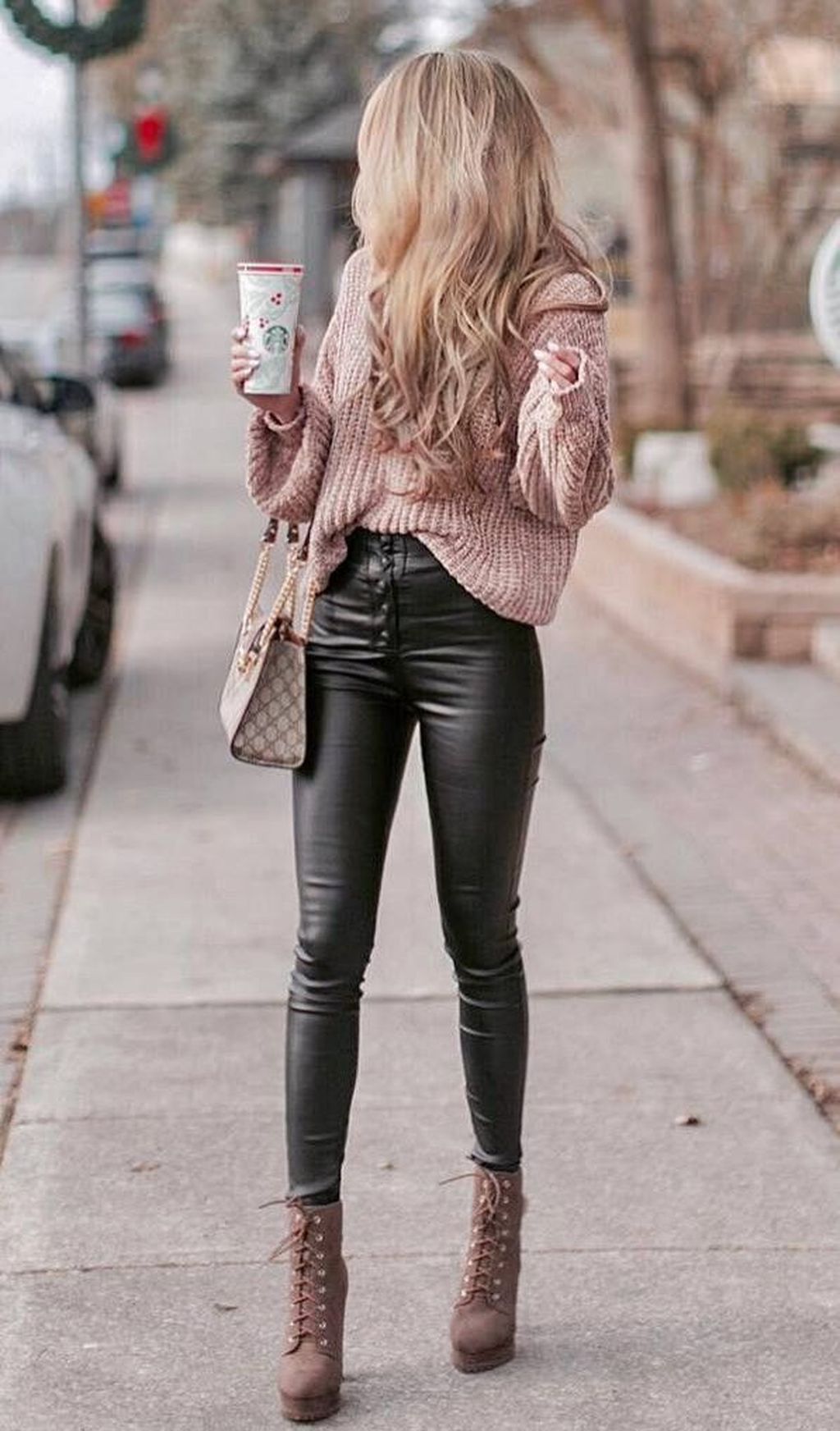 Valentine's Day is the perfect occasion to dress up in cute and stylish outfits that showcase both our personalities and a touch of romance. Comfort is key, as we want to feel relaxed and at ease throughout the day or evening. Here are a few ideas that combine fashion with coziness:
Flowy Dresses: A flowy dress is a go-to choice for a feminine and romantic look. It provides comfort, as the loose material allows us to move around easily. Pair it with a cute jacket or cardigan to complete the outfit.
Soft Sweaters and Cute Skirts: Combining a cozy sweater with a stylish skirt gives us a chic, comfortable outfit that's perfect for a date night or a casual outing. Opt for soft materials to maintain comfort while looking fashionable.
Jumpsuits and Rompers: Jumpsuits or rompers offer a fashionable all-in-one solution. They're not only comfortable, but also versatile, as we can dress them up or down depending on the occasion. Add some accessories and a pair of heels, or keep it casual with flats or sneakers.
Colorful and Comfy Blouses: A blouse in a vibrant color or with delicate prints can instantly elevate our Valentine's Day outfit. Teaming it with comfortable jeans or trousers will give us a balanced look that's both stylish and cozy.
Remember, finding a balance between style and comfort is crucial for Valentine's Day outfits. By incorporating these suggestions, we can enjoy the celebrations while looking and feeling our best.
Romantic Valentine With You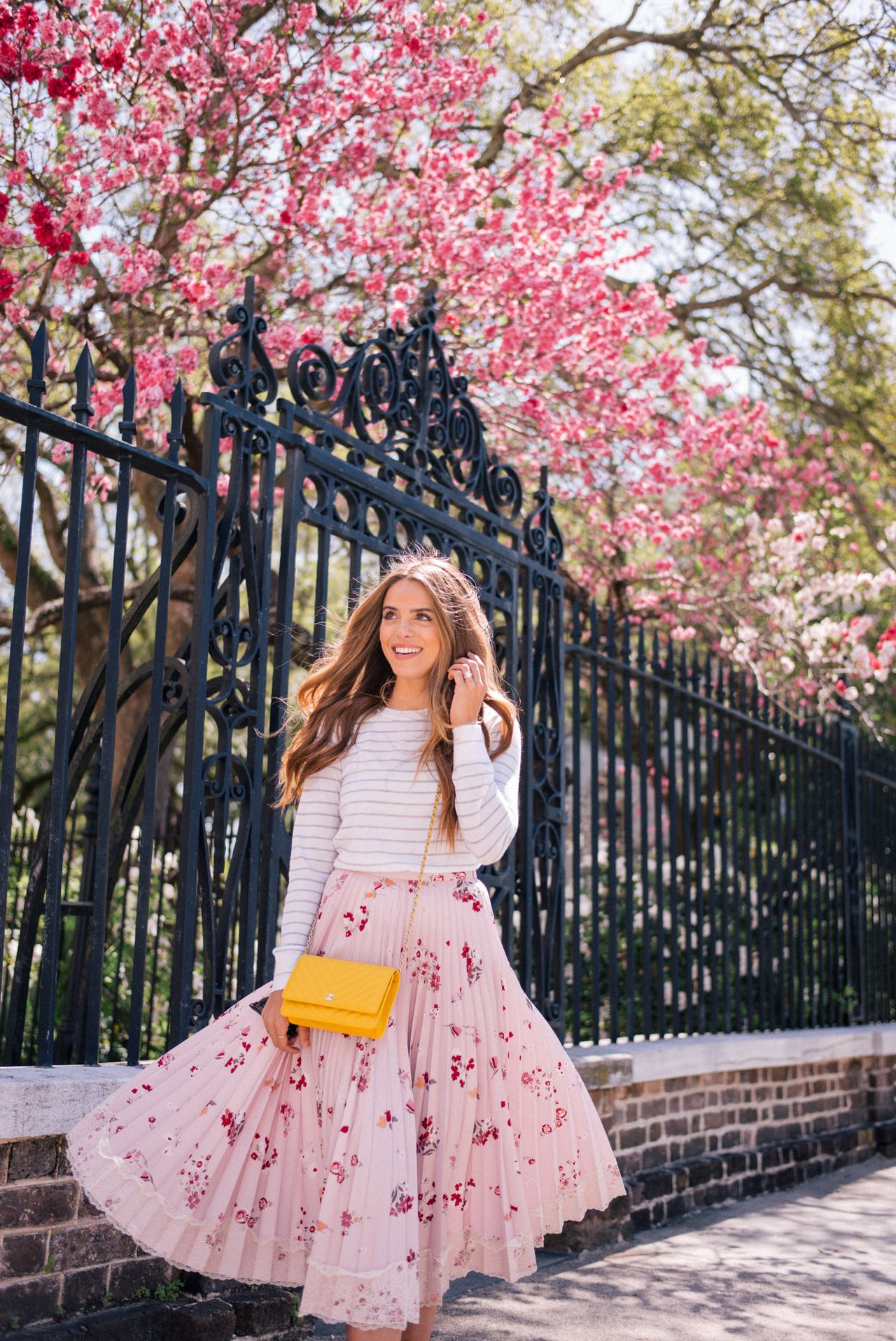 On Valentine's Day, we want to look our best while feeling comfortable and confident. Here are some Valentine's Day outfit ideas to inspire:
Classic Red Dress: A red dress never goes out of style and sets a romantic tone. Pair it with black heels and simple accessories.
Chic Jumpsuit: Choose a jumpsuit in a romantic hue like pink or burgundy. Dress it up with heels or down with elegant flats.
Feminine Lace: A lace blouse or dress adds a touch of elegance and sophistication. Pair it with your favorite skirt or trousers.
Cozy Knits: If you're celebrating at home or prefer a casual look, wear a cozy knit sweater in a bold hue with jeans or leggings.
Accessorize: Complete your look with statement jewelry, a stylish clutch, or a bold lip color.
Keep in mind the setting, whether it's a fancy dinner, a movie night, or a casual date. No matter the occasion, we advise selecting an outfit that makes you feel beautiful and confident. Happy Valentine's Day!