Fashion changes over the years, but following only the latest trends isn't an option for many women. While a great part of the younger generations often tends to accept new fashion waves, others stick to styles that were trendy more than 20 years ago.
It isn't only young people though. With every birthday some women celebrate, they choose more outdated outlooks. Of course, we use here outdated only as a synonym for vintage fashion.
As the latest trends aren't always the favorite outfits women would wear they often reach out to something that was considered normal in their youth. Some may even look into their mother's or grandmother's wardrobe.
However, as we become fashion-wiser, we may understand that the word 'vintage outfits' contains a spectrum of styles. Nothing outdated, nothing old, nothing out of fashion. If we give a throwback to the time, we can only confirm that new trends aren't that new, as their core is replicated from outfits that were worn in the past. So, vintage outfits aren't always about fashion, but also style.
Color And Energy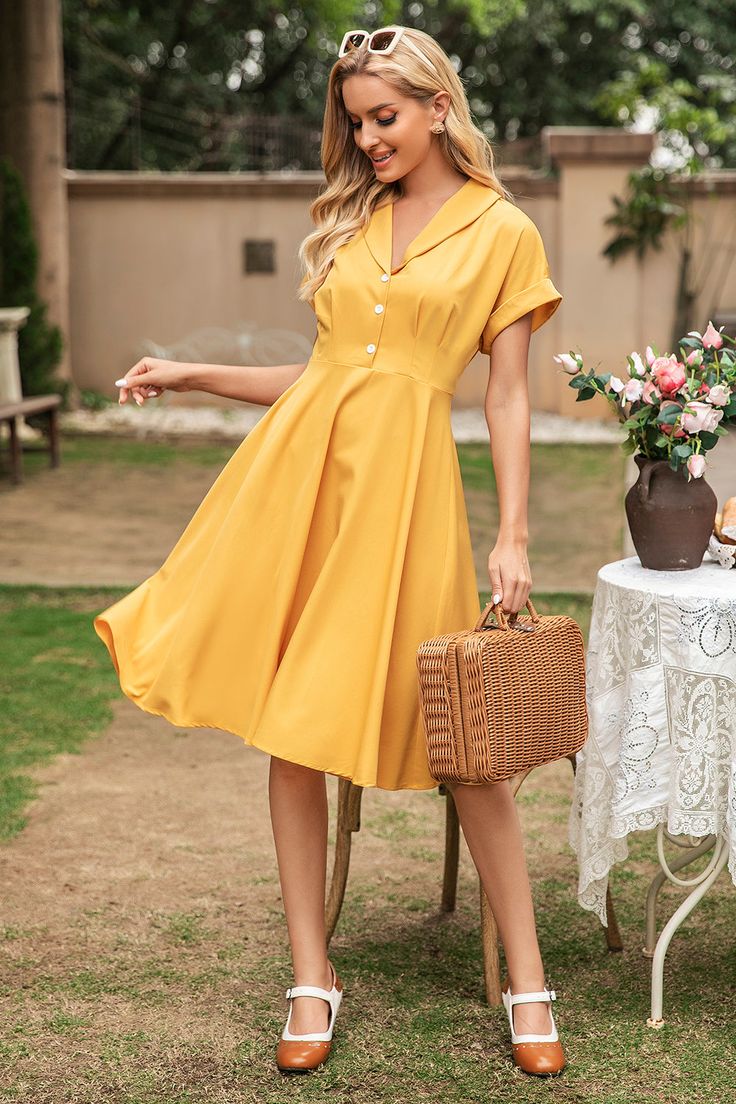 Bringing energy to your vintage outlook requires a great amount of color. An ochre yellow can certainly be a great choice. Lighten up your outlook with a knee-length yellow dress that falls easily and shows your waist even without the belt. A straw purse would be the icing on the cake.
Plaid For Every Day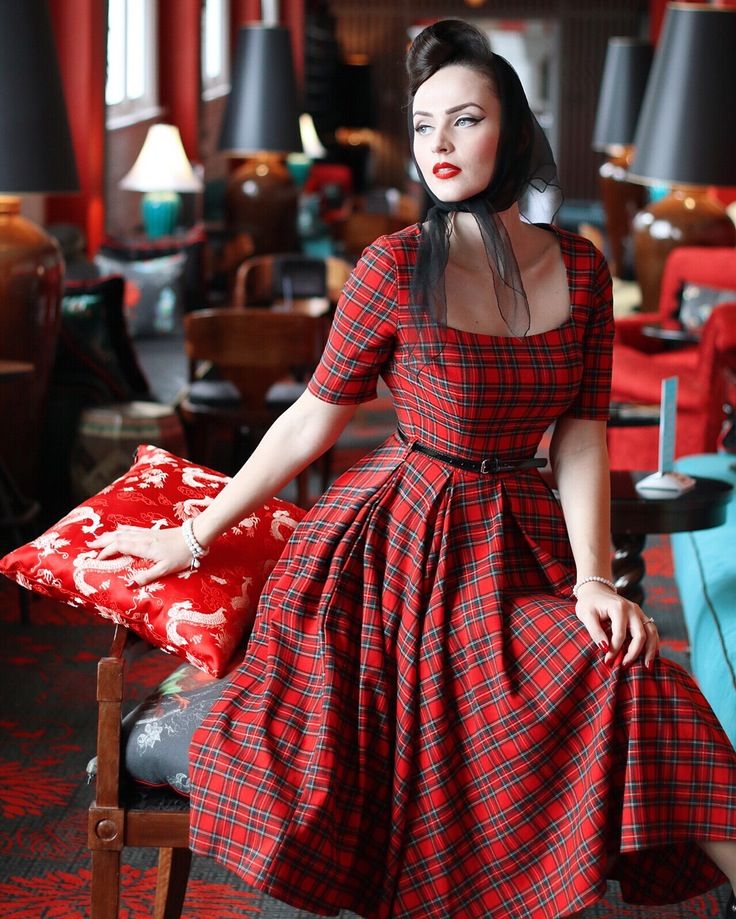 Plaid may be the best choice for occasions when you don't know the dress code. A red bell-shaped plaid dress would help you not look weird on any occasion. Of course, plaid is not a choice for too formal events. The knee-length dress which shows your neck and reveals a little of your cleavage can be both elegant and casual at the same time.
Wool To Keep You Warm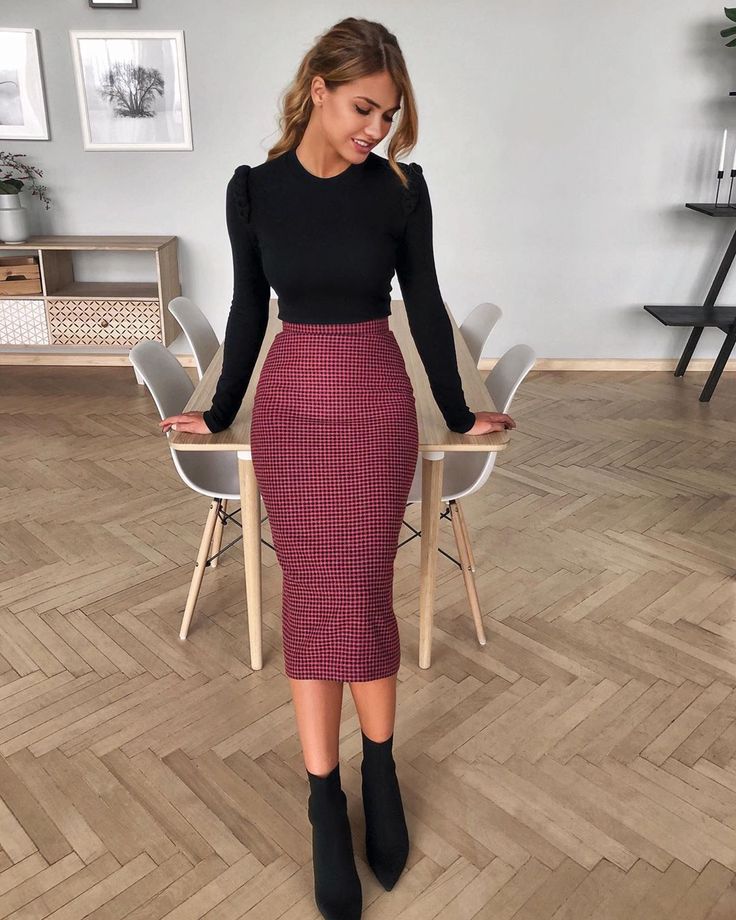 Natural fabrics like wool and cotton are always a good choice. You can combine a warm stretch blouse and a wool A-line skirt. It may be one of the top outfits for several generations of women. Put on your high-heel booths and you are ready. Color combinations are up to you.
Light-colored Dress For A More Feminine Look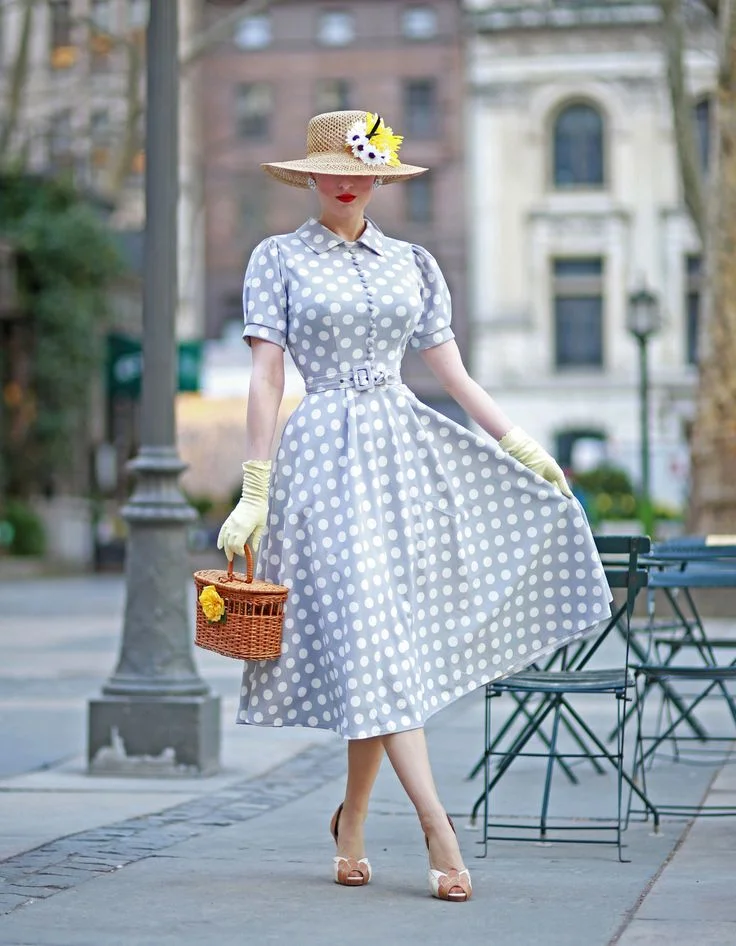 If there is something that vintage clothing aims to tighten, it is the waist. A light-colored bell-shaped dress with length to the knees can make you look elegant and feminine if you put a belt on the waist. Another thing to make you look thin is printed dots on the fabric. So be a lady, and tighten up the belt!
Polka Dots For An Ultra Vintage Look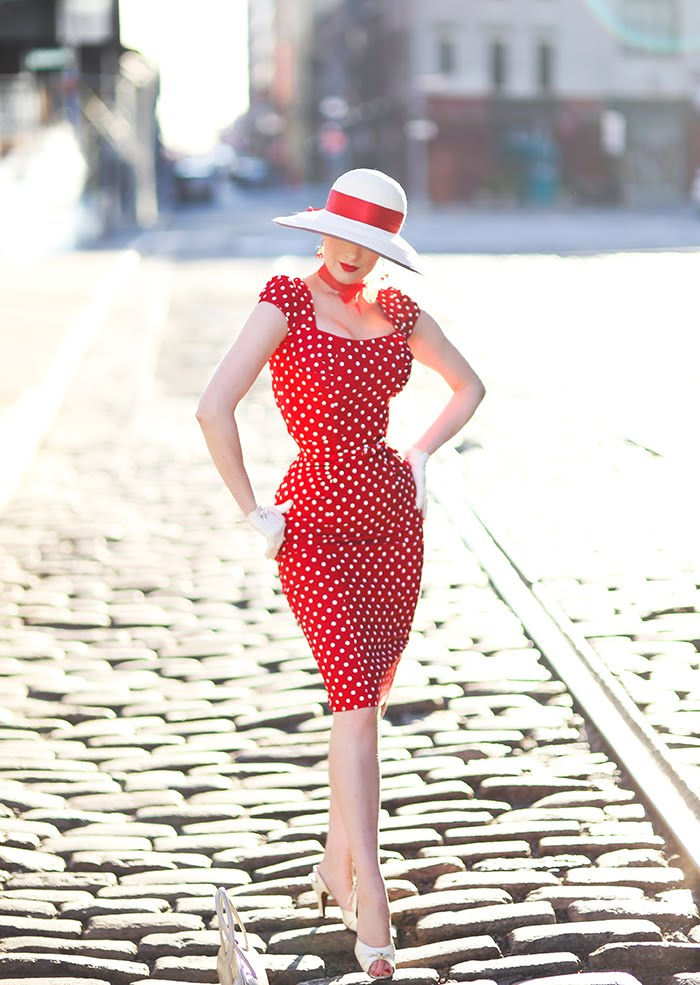 If you want to achieve an ultra vintage clothing outlook, you won't certainly make a mistake with polka dots. Red background with white dots is the ultimate combination, but any other is accepted. Wear it on dresses, shirts, and skirts, it is always a hit.
Mom Jeans Are A Must-have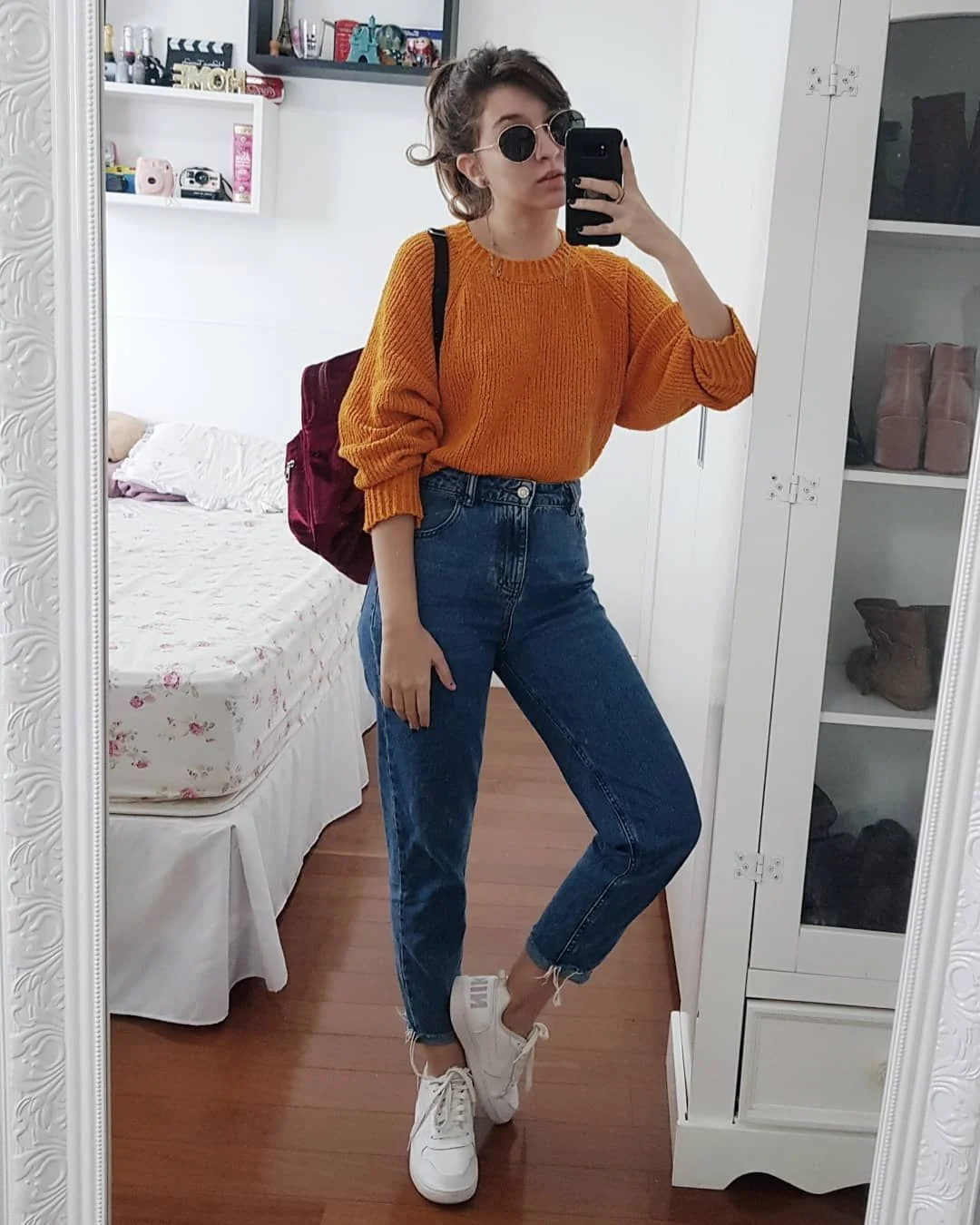 The so-called mom jeans aren't only trendy but also vintage clothes you should have in your wardrobe. You don't have to look into the sailing, basement, or your mom's wardrobe. These kinds of jeans are available in stores. High waist, without elastin, and certainly not stretched to your legs, mom's jeans can be combined with many t-shirts and blouses.
Oversized Can Be Cool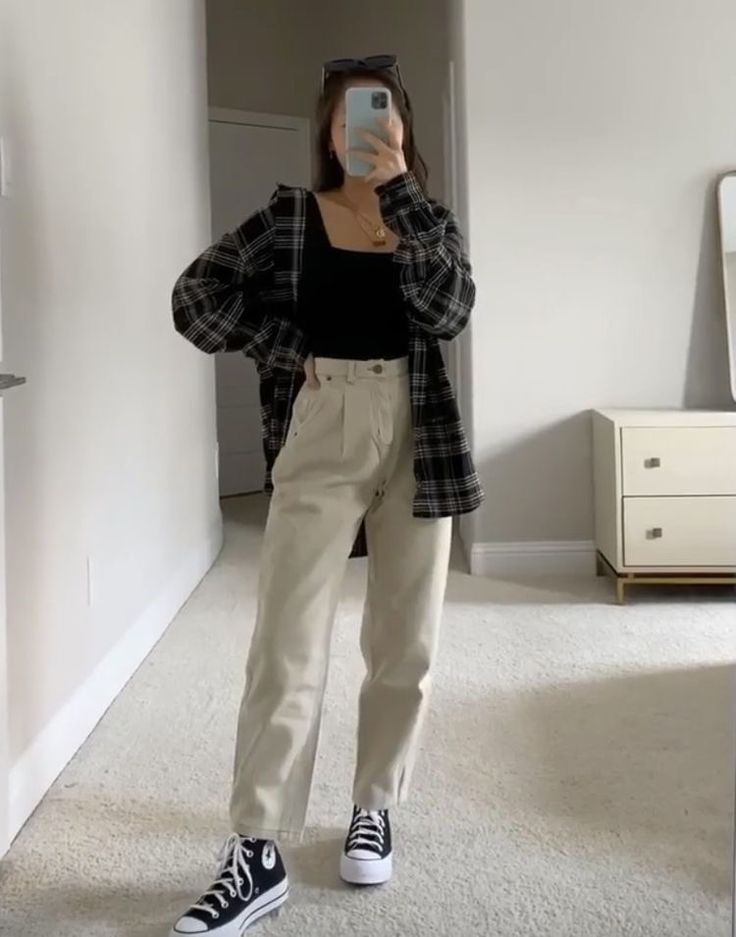 An oversized shirt with a t-shirt and jeans can be a great outfit for younger women who like to add a vintage style spice to their outlook. A black t-shirt and an oversized plaid shirt which is a different fabric from the t-shirt are casual and comfortable at the same time.
When The Vintage Is Actually Trendy
A simple white t-shirt can not only be combined with jeans but also with long beige cotton skirts and sneakers. Even though there is not much of color here, this is a brave vintage style outfit. Combining sneakers with a long skirt is not elegant, but it is, of course, casual.
White Romantic Dress With Not Very High Heels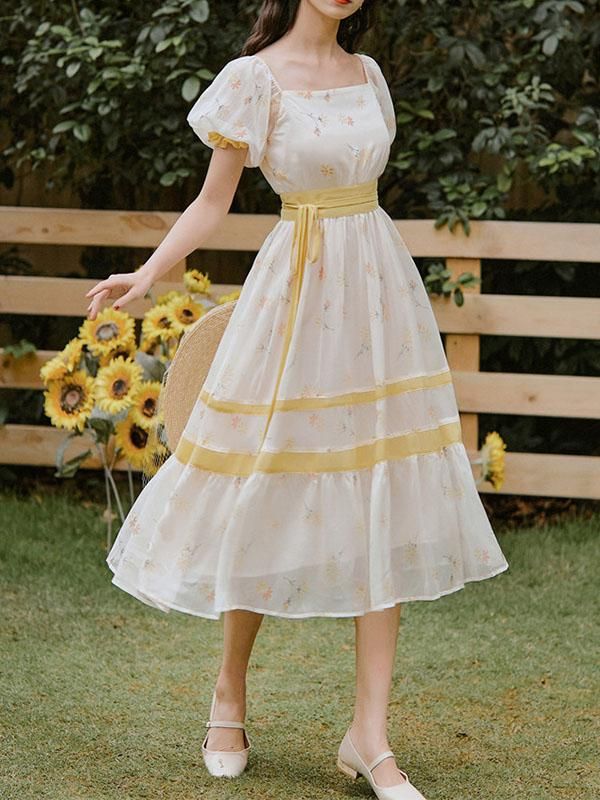 It should not be only your wedding a time to wear a white vintage dress. With some color on it, it can be a great choice for a night out. Your dancing shoes should not be very high so I continue to be that white romantic dress we explained.
Be A Lady In Short Pants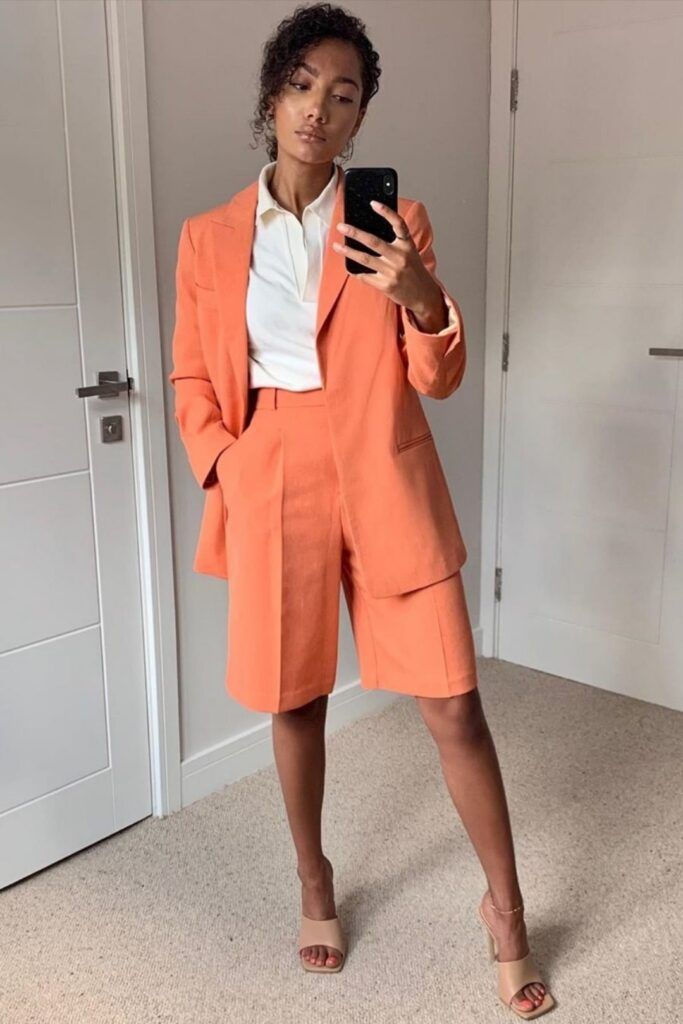 Colorful short pants can be a hit if combined with a no-sleeve blouse. No prints are needed and two colors only are enough. You can add a third on your casual sandals, leather shoes, or even sneakers. And of course, don't forget your jacket.
Beige Is Not Dull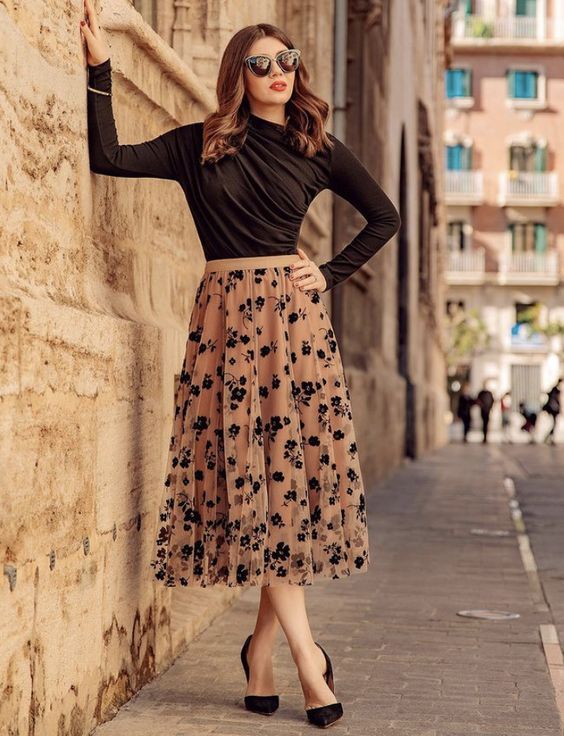 A beige skirt with some print on it combined with a brown long sleeve blouse and brown high heels is definitely an elegant retro outfit. As for the skirt, it can be an A-shaped, fabric that easily falls towards the body.
Minimalism Is Both Classy And Vintage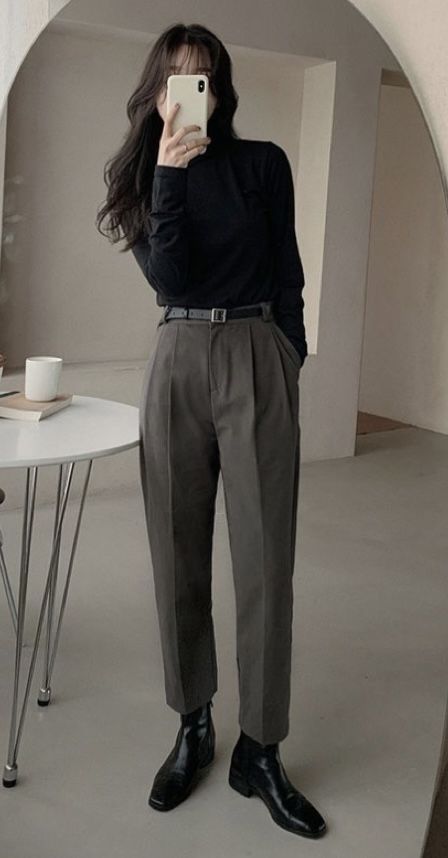 If you want to look both vintage and classy then avoid adding color to your look. Monochromatic nuances combined are enough. You can wear high waist trousers with a fringe and a simple blouse. For a finish put on black leader shoes and that's it.
Velvet!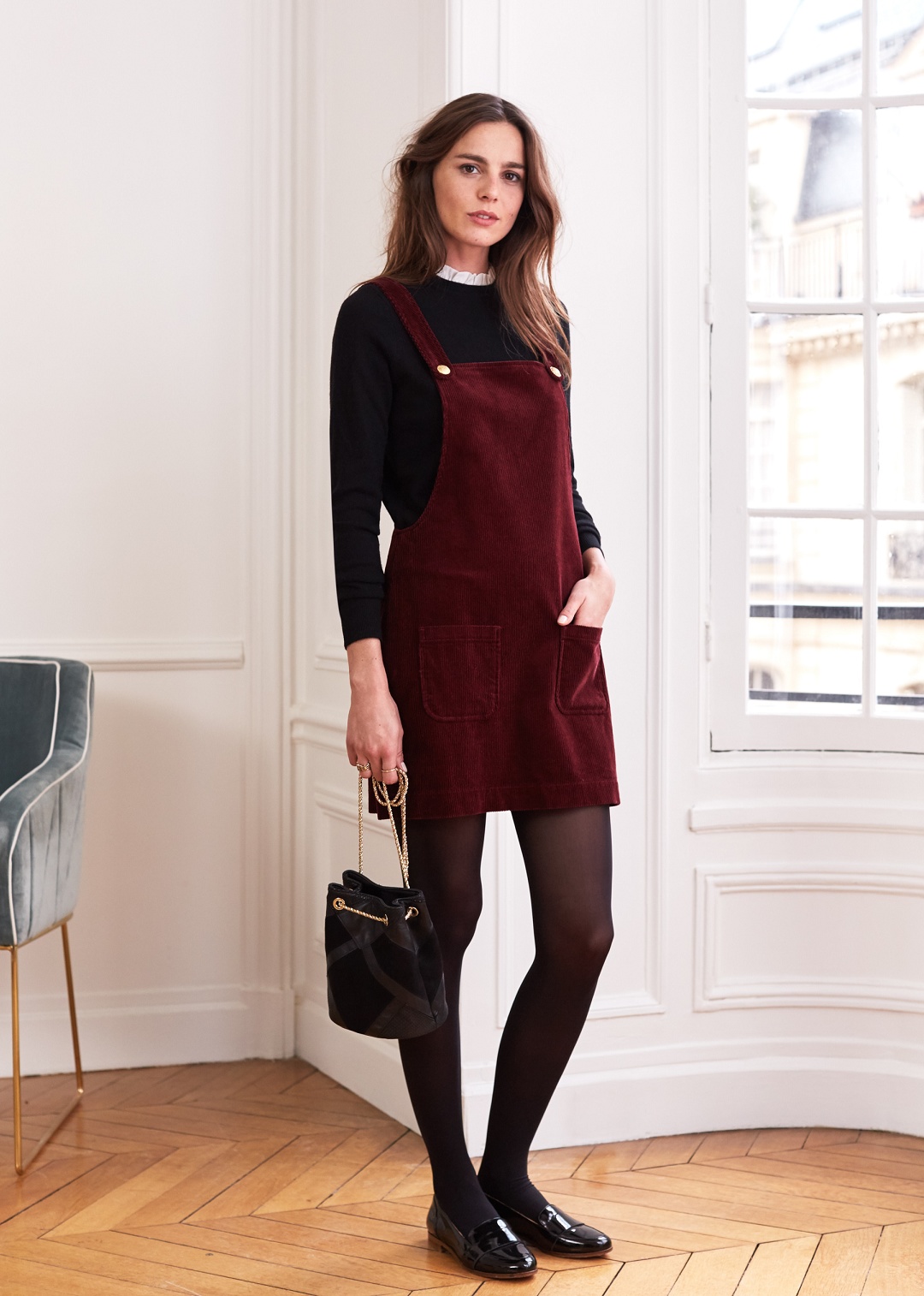 When we talk about vintage outfit ideas, we have to talk about velvet clothing.
Velvet was trendy decades ago, but no matter that fact, it can also keep you warmer, so you can wear it in winter. Put on a velvet dress under which you can wear a pullover or a blouse and you have a hit for the fall.
Romantic Shirt And Short Skirt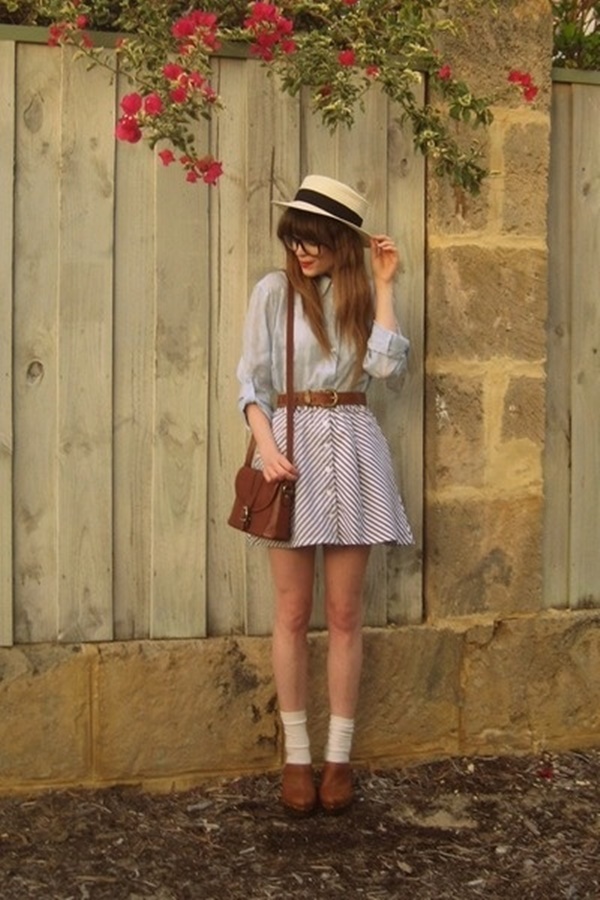 Light-colored short skirts from fine fabrics, combined with alike shirts can be a real hit for women at younger ages who like to expose their femininity. You can put on a smaller hat and heels as well.
The Black and White Plaid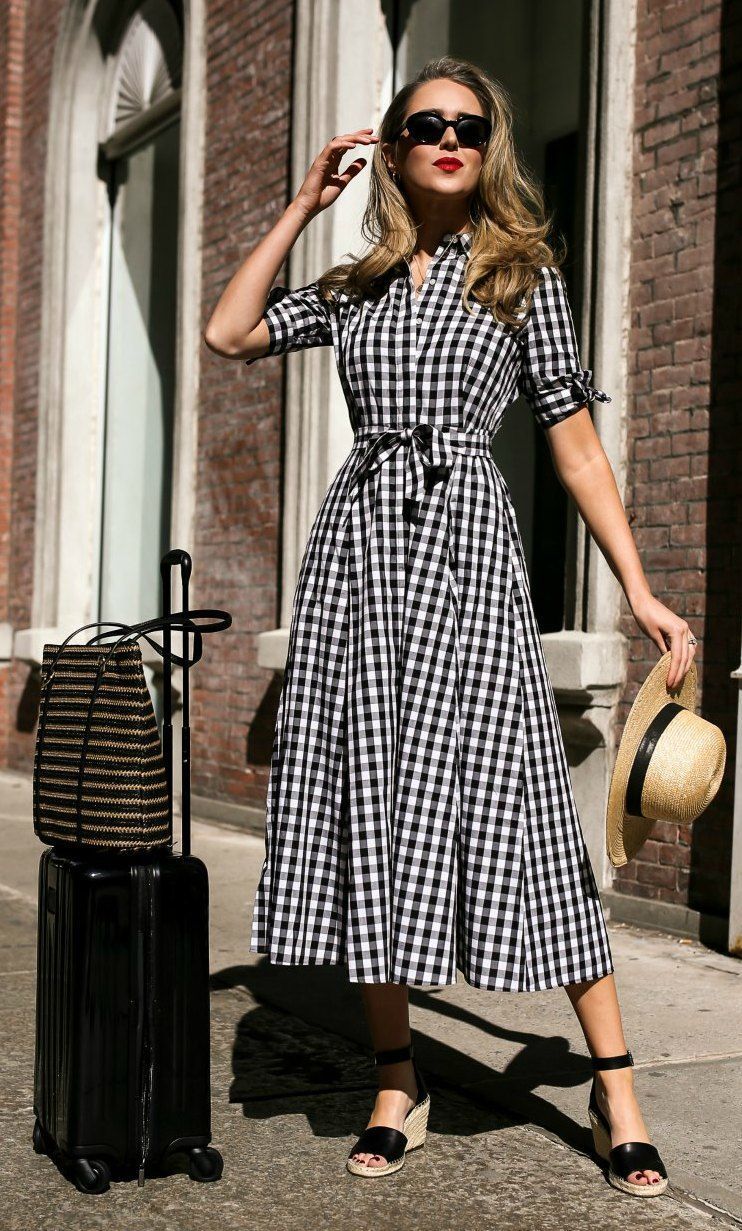 You can always look elegant with black and white plaid. Even though it is only on a scarf it brings class to the look. You can also see what happens when it is a whole vintage dress.
So, what is your favorite retro outfit? As we have included different aspects of the theme in our theme, you have the chance to look into not only different colors and fabrics, but also styles. Casual, elegant, something in the middle, or whatever fits you, it is up to you!