Our world is getting more complicated with the more choices we have. Shall I have gel or acrylic nails? What shapes are trendy? Almond or square? What color to choose? The more options you see, the more puzzled you become. You know that only a stylish color is not enough for your perfect nails. It can only make a good finish, but the shape matters too. Your whole hand appearance depends on the nail's shape, length, and color. They can elongate your short fingers to get the best look for them. So, when deciding on which style of nails to wear, consider your finger shape, nail bed width, and nail length.
Square shape nails are best for shorter options. They have straight edges and a squared-off tip, so they appear neat and stylish. If you like edgy but elegant looks, this style is for you. Square-shaped nails are especially pleasing for thin hands, long, slim fingers, and long narrow nail beds. This way, you get a subtle widening effect. Another advantage is that they don't break as easily as other forms. Low maintenance is a plus in this busy time. Also, if you spend much time typing on the keyboard, shorter-length square nails are one of the most convenient for typing, together with the round ones. The probability of hitting other keys and chipping is lower. They also don't produce that clacking sound while typing.
The precise straight edges in short nails increase their strength. You can opt for different lengths, according to your preference, but square acrylic nails are intended to be a short style. The trouble is that while the straight edge increases the structural integrity of the nail, its sharp corners may catch on silkier materials. This might limit your clothing options. Although they are long-lasting, another limitation is they are artificial and need some maintenance. If not maintained well, they can hurt your real ones being placed over them. Treat them gently. However, gentle handling won't lower the risk of breaking. Keep the nails dry to prevent possible fungi development. For acrylic nails, use acetone-free products. To have healthy skin around the nail, regularly moisturize your hands. Look for possible redness or dryness around the nail since they are signs of possible infection. Keeping good hygiene is crucial as for everything else.
The second most significant part about the nails is the colors and designs. Pink and white acrylic nails are a fantastic choice for the square-shaped, short style and are the most traditional. They appear most striking in bright, bold, or high-shine polish colors. We've selected some color and design options for you to consider when opting for short square acrylic nails.
A Glittering Effect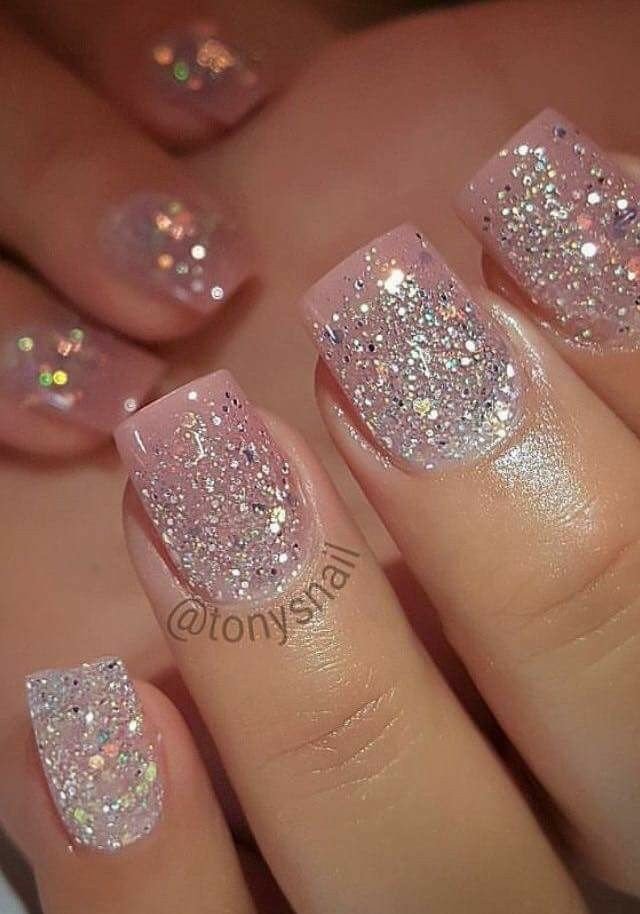 The glitter of the short square acrylic nails gives a very stylish outlook. Younger women especially are very attracted to them. The color has a significant effect on the nails. The change of color is gentle and has a natural-looking base tone. Beautiful fingernails will make you carry yourself with additional confidence.
Matte Black And Fabulous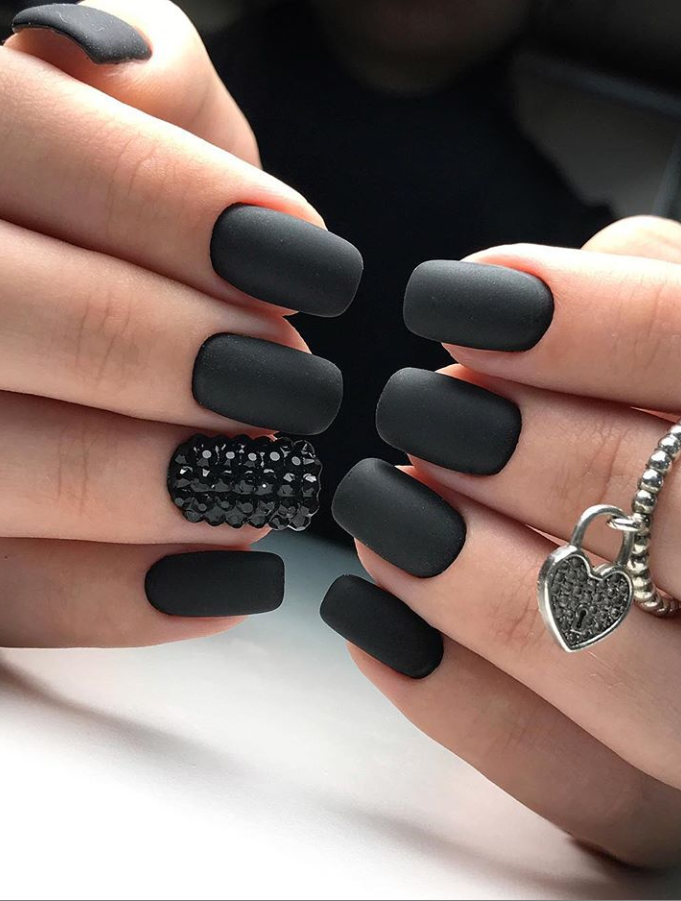 Matte nails are easy to polish, and you can't go wrong with these simple geometric shapes. They don't go out of style and will be appropriate for almost any occasion. Black gives a different appearance to the nail. It is sublime and fits multiple outfit colors.
Leopard Print And Pink With Sequins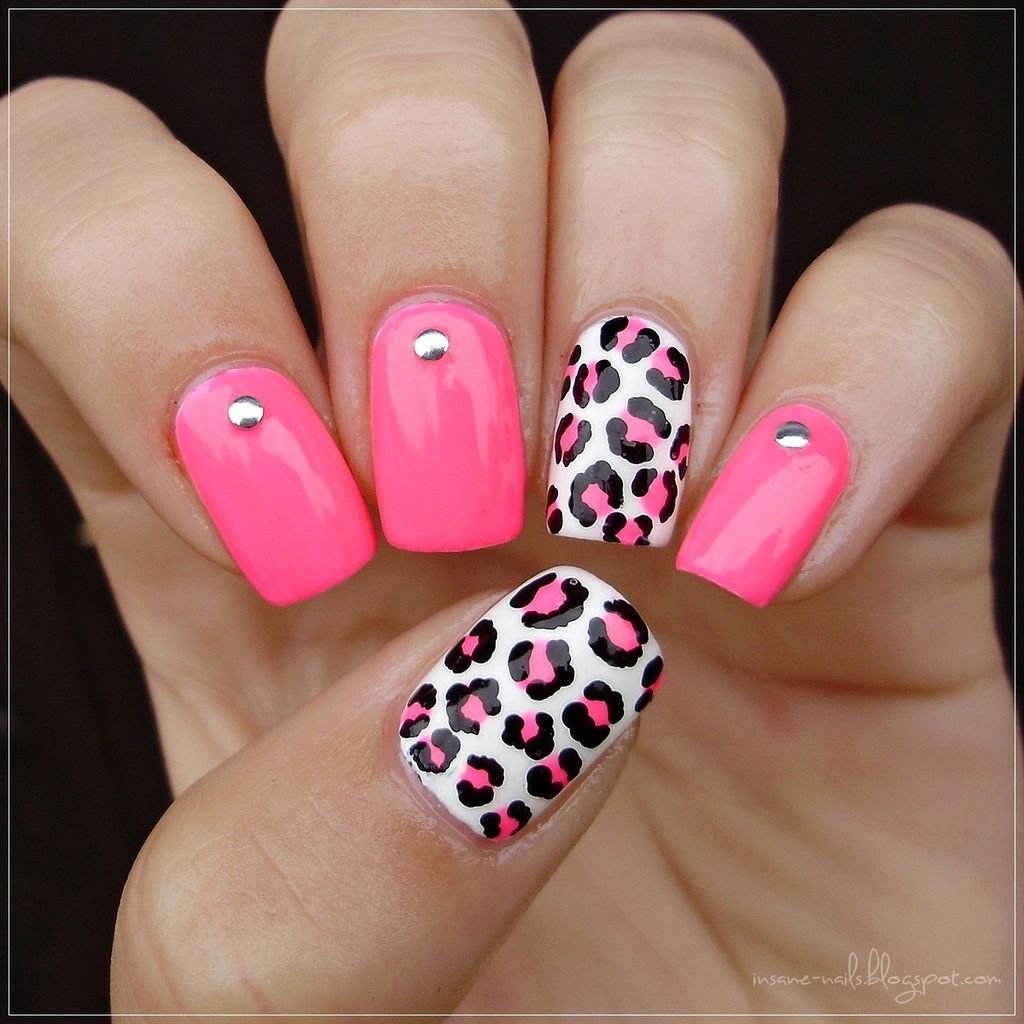 Leopard print is popular, so it is perhaps the right time for you to try it. The square short acrylic nails look beautiful with gentle colors. The added pearls make them more stylish.
Blue Acrylic Nail Design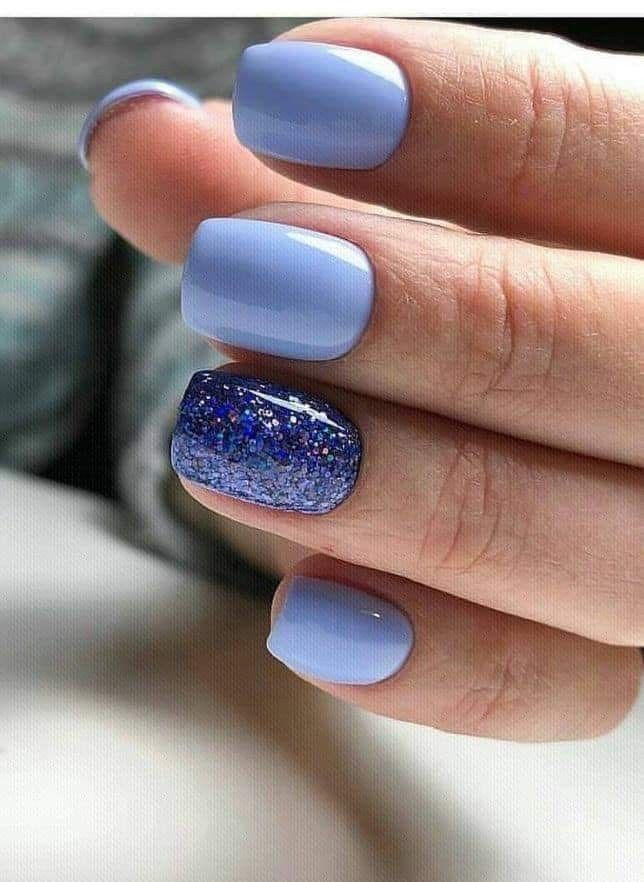 Nails do need makeup, especially in summer. With as little as possible clothing, small details make a lot of your outfit. Blue is one of the preferred colors among nail enthusiasts. The mild blue of these nails looks like the horizon color between the ocean and the sky. The color represents self-belief. Good reason to opt for it.
Short Pearl Nails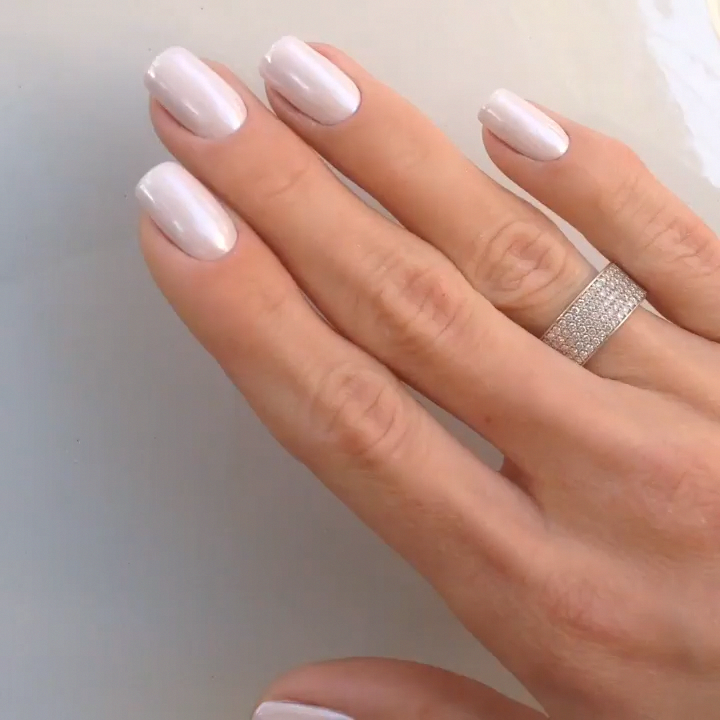 Pearls will always be regarded as the precious stone for elegance and purity, although today wearing a pear necklace might be considered outdated. Luckily, you cayouryourselfke yourself resemble those precious pearls without having to outdated your style.
A Classy Look With Negative Space Nails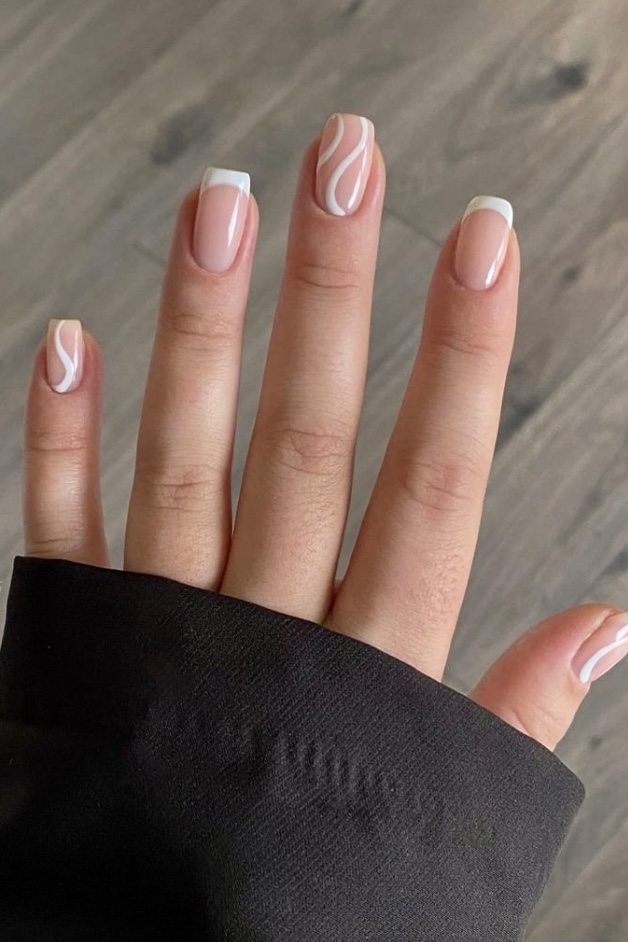 These are a trend now. Easy to do, yet look great. You paint abstract designs on your nails while leaving some space in between, and you get your negative space nails to look. This is great for beginners. Just put a nude base color. When dry, paint your design and top it with a coat. Easy to apply, yet looks great. You can choose light colors for the ba and dark color for the design, so it will stand out more. Multiple colors are also an option if you want to get creative.
Cut Swirl And French For The Summer!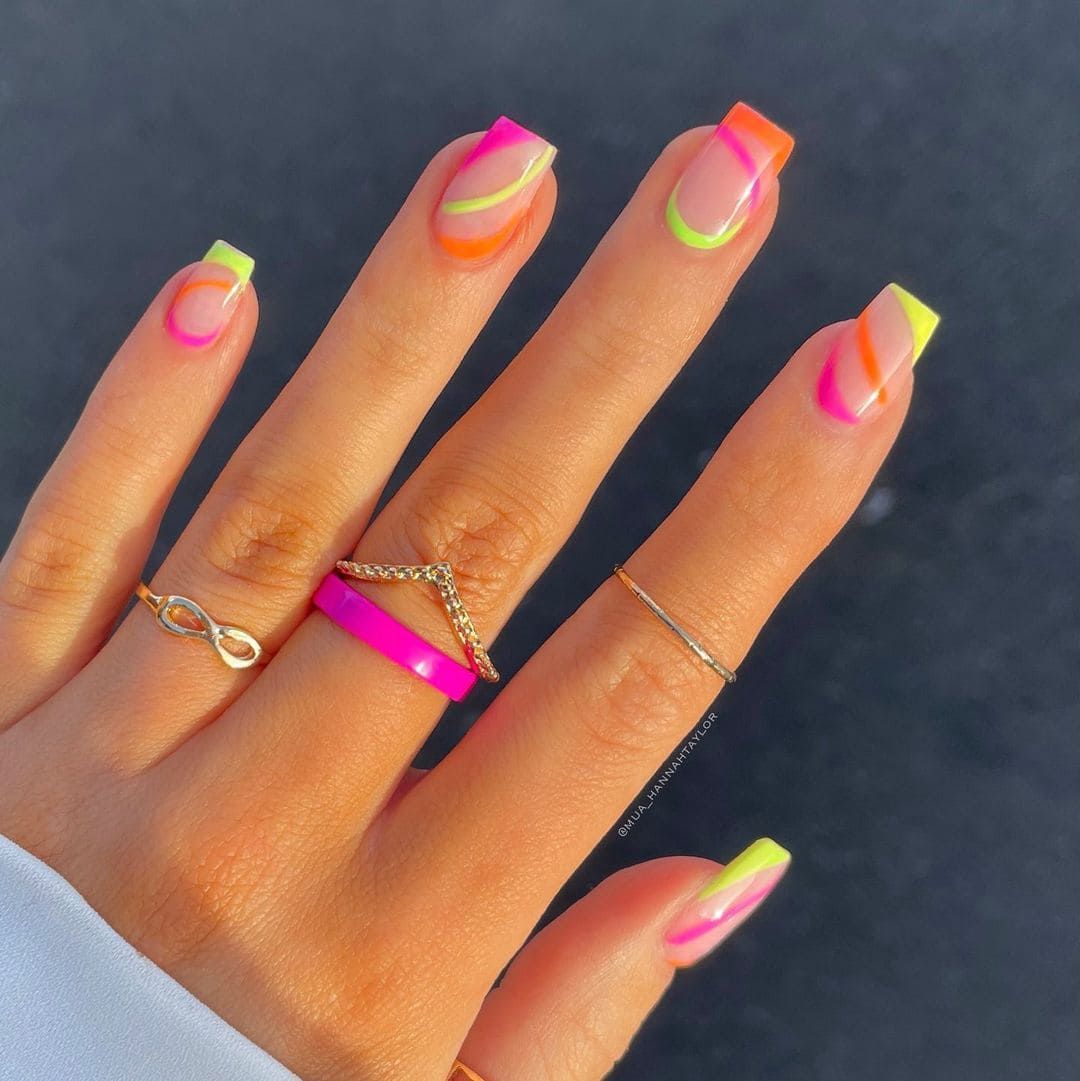 Bright nails are extra to your perfect summer outfit. Summer is dazzling, so choose from many bright-colored nail polishes. You can create fantastic designs in vivid colors on acrylic nails or natural nails, like this one with swirls.
Glossy Nude Nails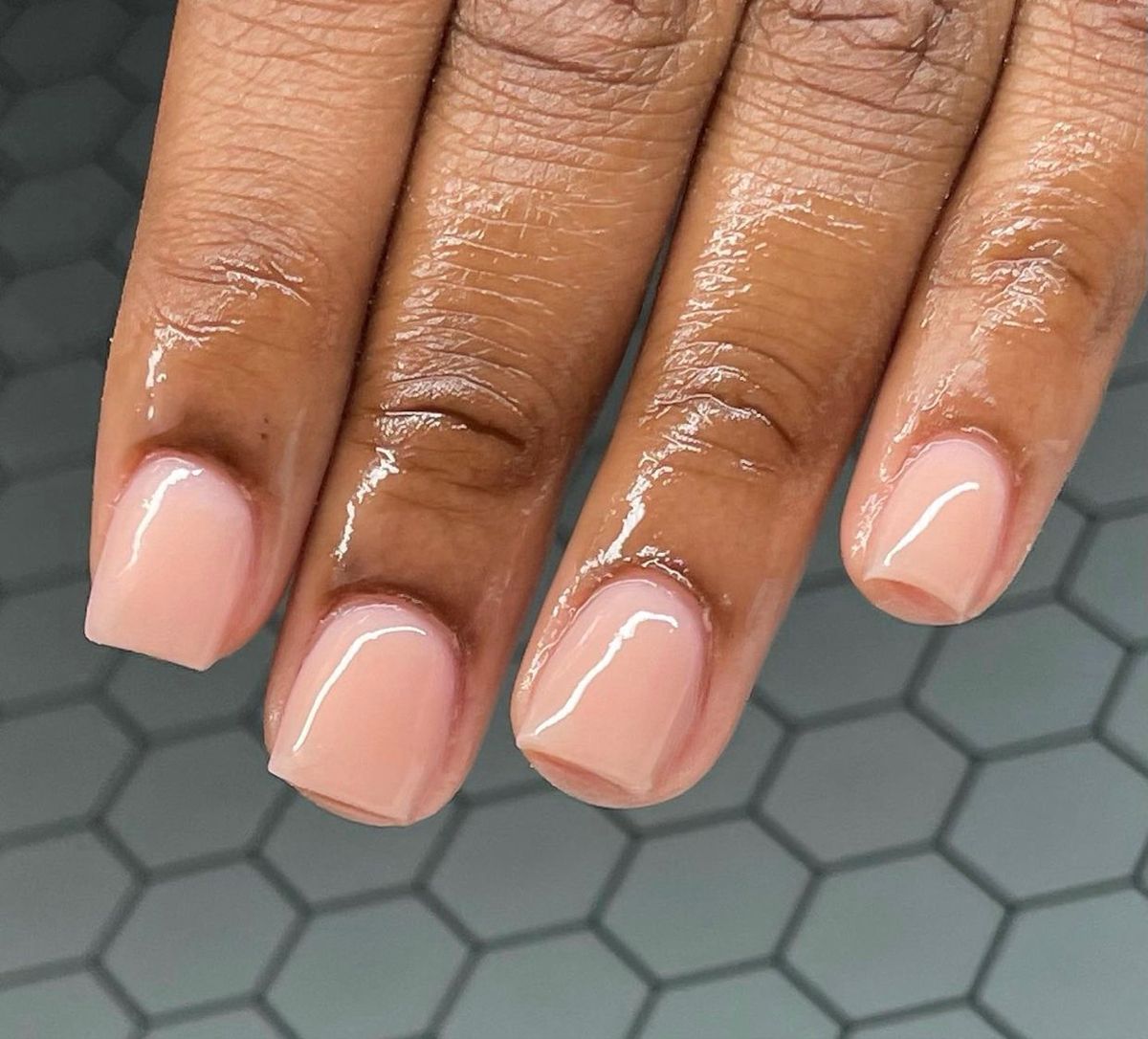 The pink acrylic nails in short square shapes are the most suitable for typing with the least possible errors. And still, they look beautiful.
Pastel Colors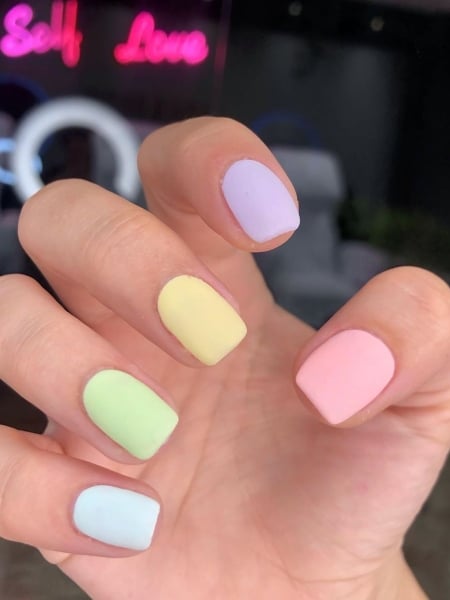 You can't go wrong with pastel colors. They are pretty and versatile. You can choose from several colors to paint all your nails or make each one in a different color – they work well together. Pastels add softness and are ideal for every day. The colors compliment short nails and can be worn by all skin tones. They're popular almost every year but never get boring. You can combine them in many variations and designs.
Mint Green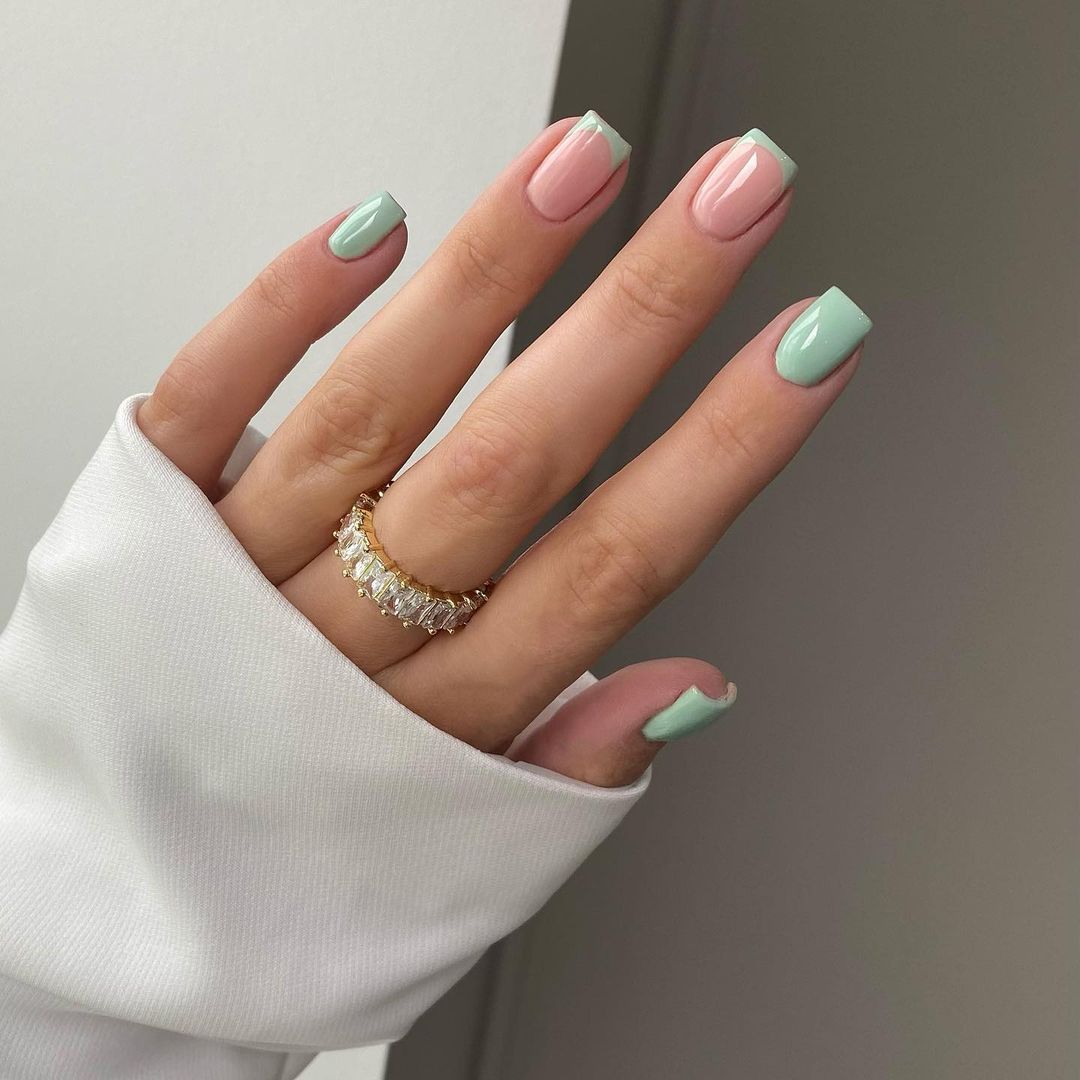 This playful combination with fun variations of some fully covered nails, while others have a beautiful French tip. Ideal everyday nails.
Black & White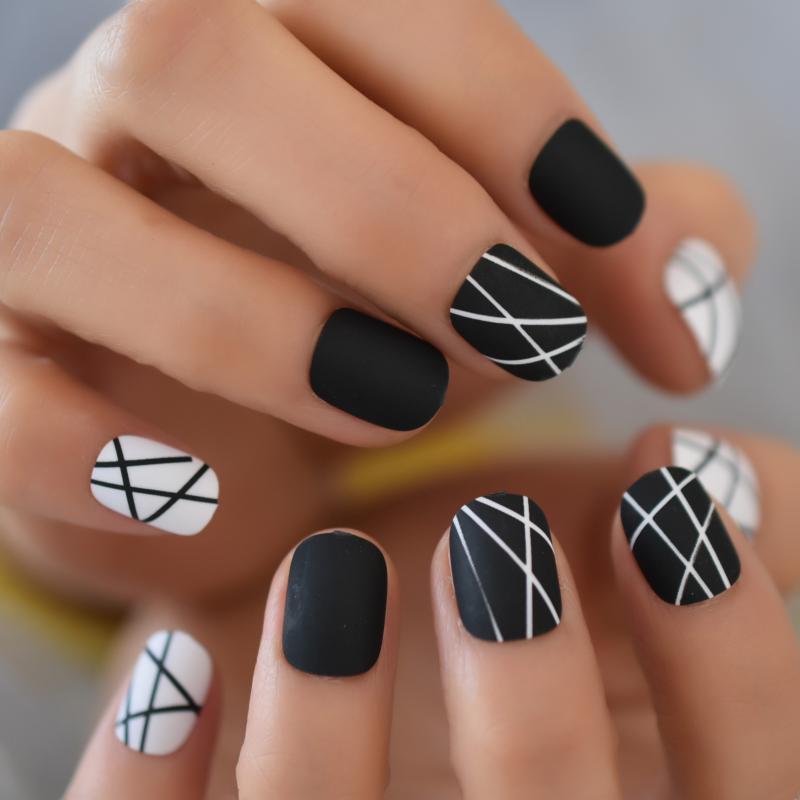 Black and white is also a thrilling choice. You can try with only black and white nails, or combinations with white in the black and vice versa.
Summer Colors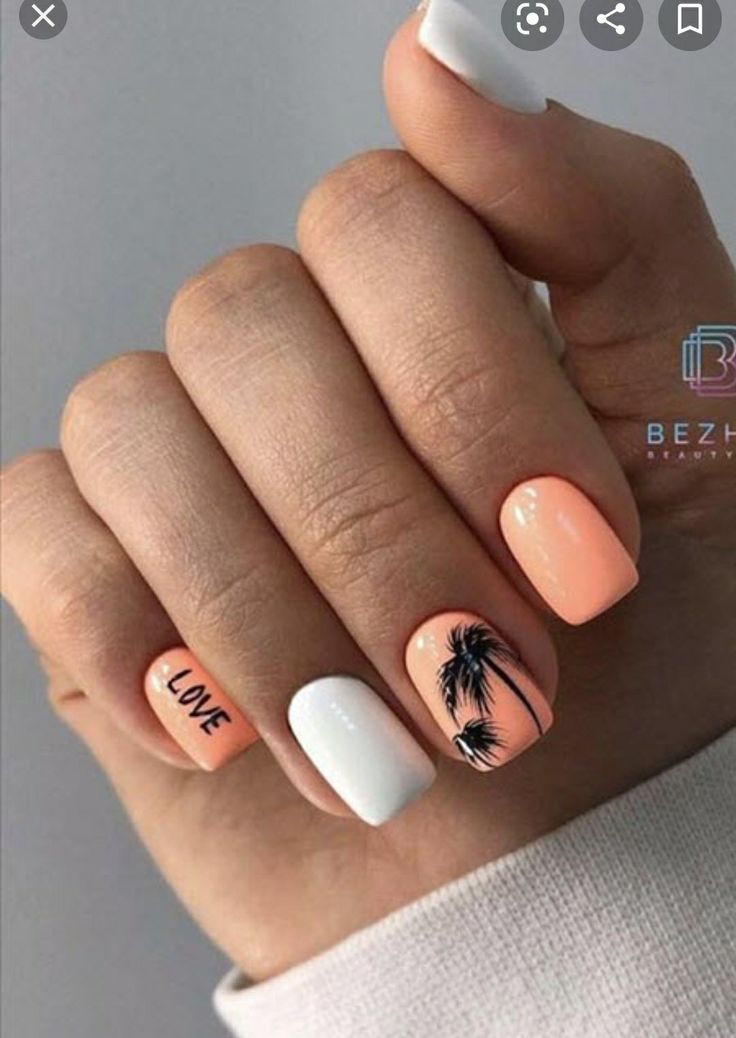 Palms, fresh colors, different colors, and messages for not an everyday style of your nails. Feel free to experiment and let your imagination be limitless.
Gorgeous Bright Red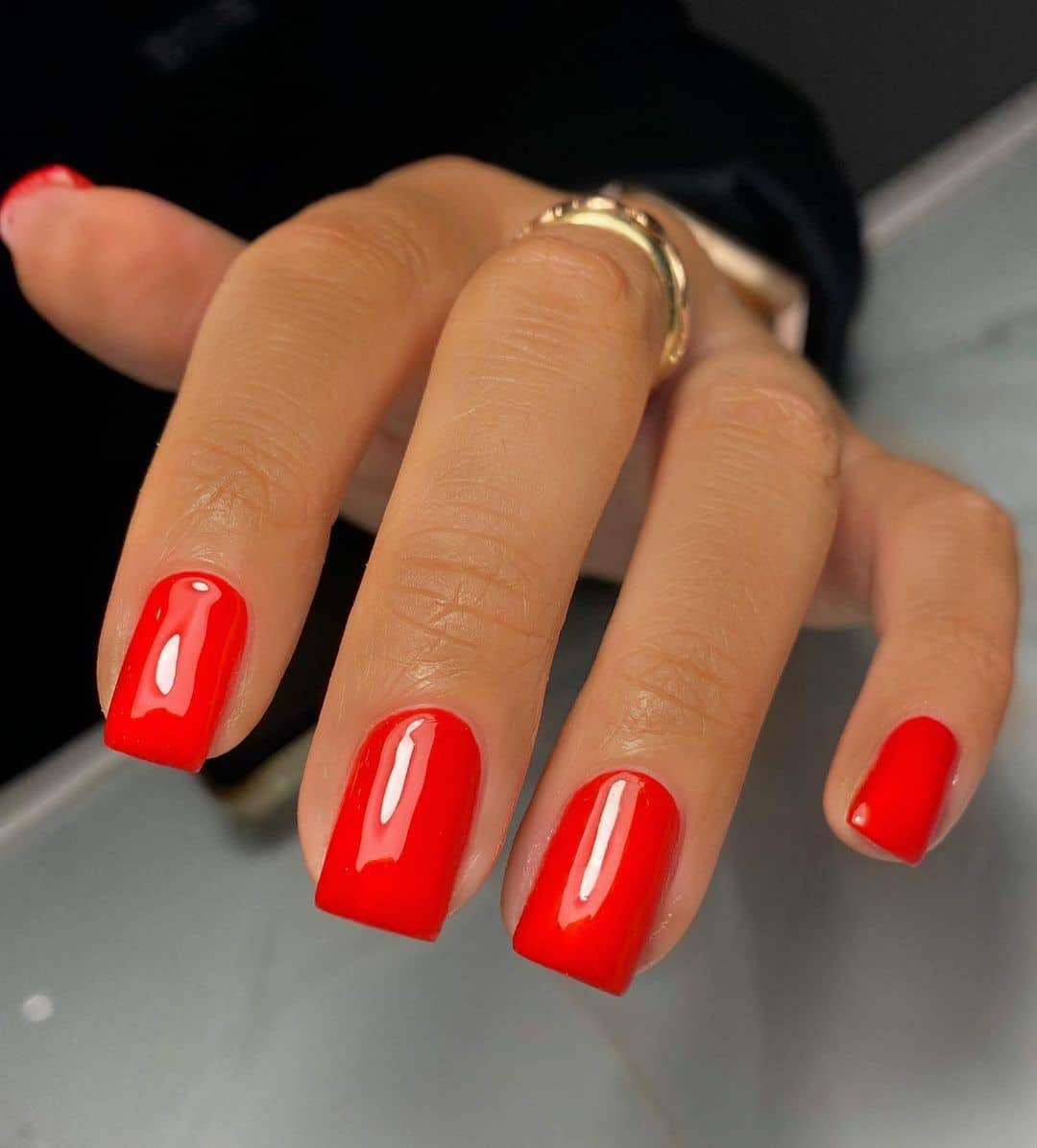 Red nails look elegant and are popular during the winter, especially around Christmas. It's classic.
White And Shiny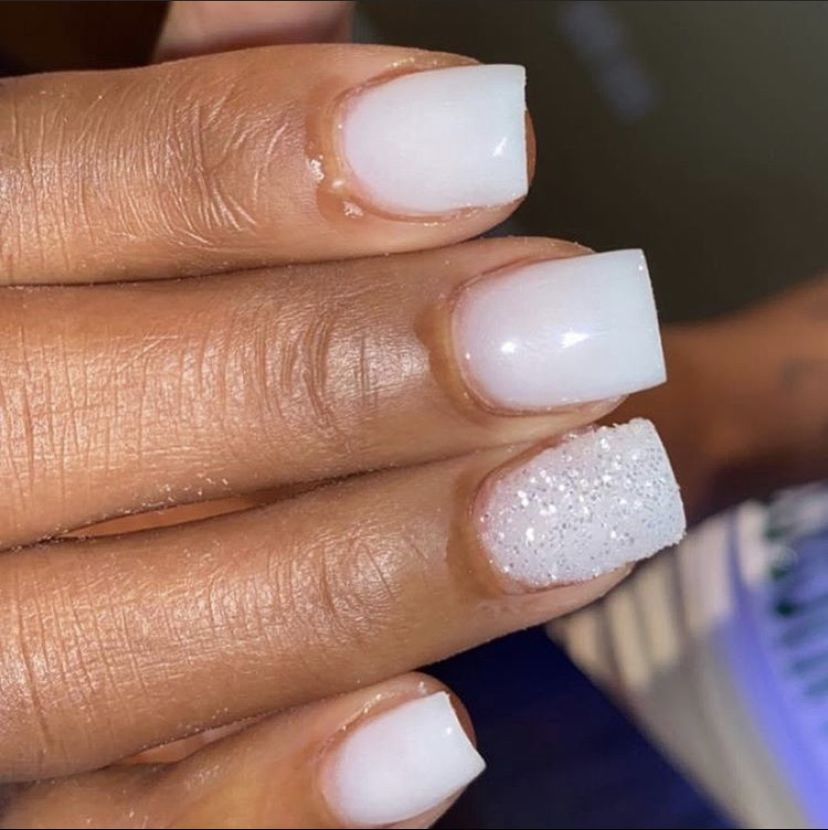 Don't forget the options with white. You'll get noticed and match it with the rest of your clothing and accessories.
Royal Blue And Silver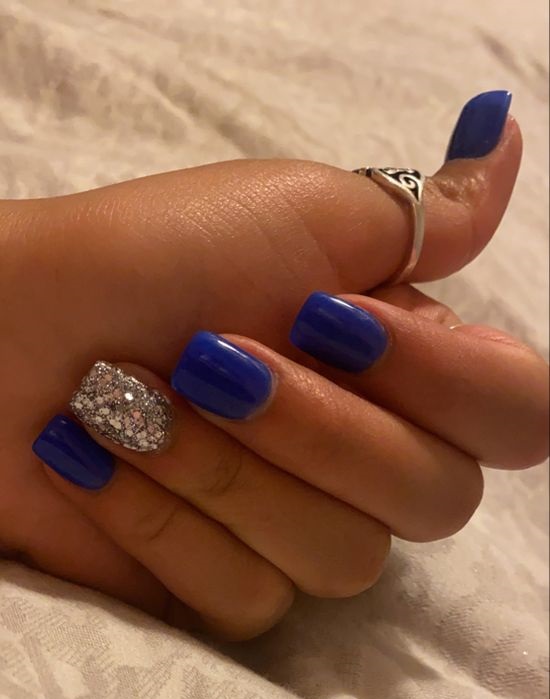 Get an aristocratic touch with these short and square royal blue nails with a silver accent!
Matte Colors For Fall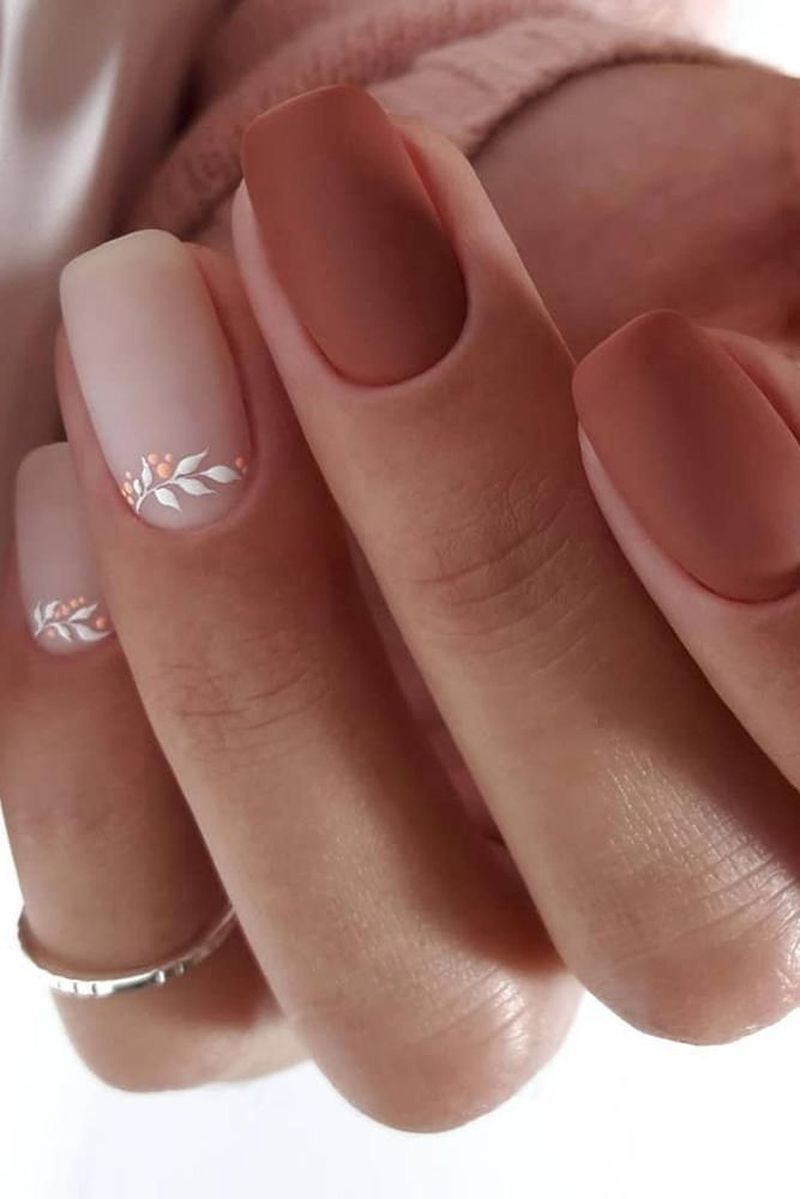 These nails look elegant, classy, and pretty, though minimalistic style, and are an inspiration for new ideas.
Short square acrylic nails not only last longer but look beautiful and pleasing. They are a way to elevate your overall outfit. They make your hands elegant looking. You'll glow brighter in your appearance when you put effort into the look of every detail. It's worth it. We trust you have plenty of options to choose from when deciding on your manicure, so please do not hesitate to share your experience in the comments below.