Plastic surgery is a procedure that aims toward repairing or reconstructing body parts by transferring tissues. While it is popularly used for aesthetic purposes like to gain a more youthful look or to improve some less desirable features, plastic surgeons perform these procedures on people for medical reasons. One of these procedures is rhinoplasty, more commonly known as a "nose job".
Rhinoplasty is the process of reconstructing parts of the nose to give it a better shape or improve breathing due to a deviated septum which is mostly caused by injuries to the nose. From a cosmetic perspective, nose jobs are very popular because not everyone is born with a "perfect" nose. One can feel extremely conscious and insecure about the way his or her nose looks and sadly it sometimes can seriously impact one's social life to the point of bullying. And celebrities have that added pressure, whether it's coming from outside of themselves, to always look their best. So they opt for subtle to complete-feature-altering nose jobs for which they praise God as well as the plastic surgeons or regret ever going under the knife and wished they had accepted the nose they already had.
Of course, this isn't the only reason celebrities have nose jobs done. The septum of your nose can deviate to one side making your breathing much more difficult and the only way to fix this is through a surgical procedure. As among us, regular people deviated septums are common among celebrities as well and they can be caused by a mild impact or a broken nose. Breathing after this is a pain in the butt, but once the procedure is done, they couldn't be more grateful.
If you're interested in finding out who these celebrities are and what they think of the outcome, here are 15 celebrities who have openly admitted to getting nose jobs for one reason or another.
Jennifer Aniston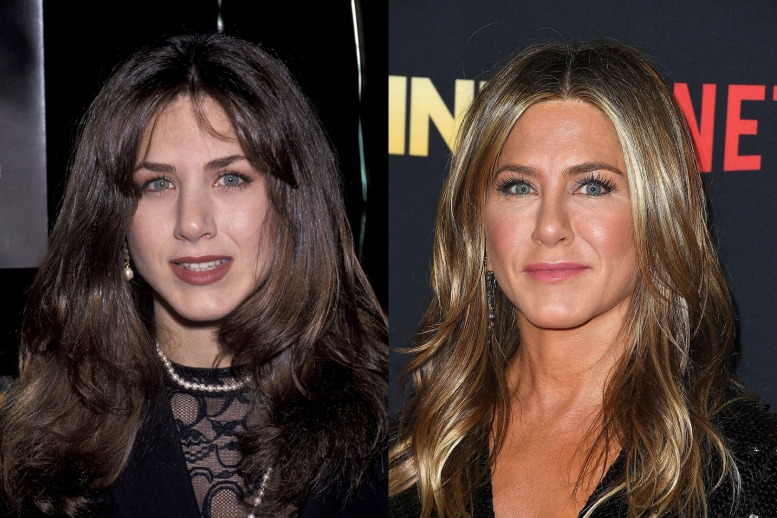 One case of a nose job due to a deviated septum is our beloved Friends star, Jennifer Aniston. After undergoing the procedure she said in an interview that she could finally: "sleep like a baby" because her breathing had improved. Fun fact: before she did this procedure, her Friends character Rachel Green had also had a nose job done due to a deviated septum in high school.
Lisa Kudrow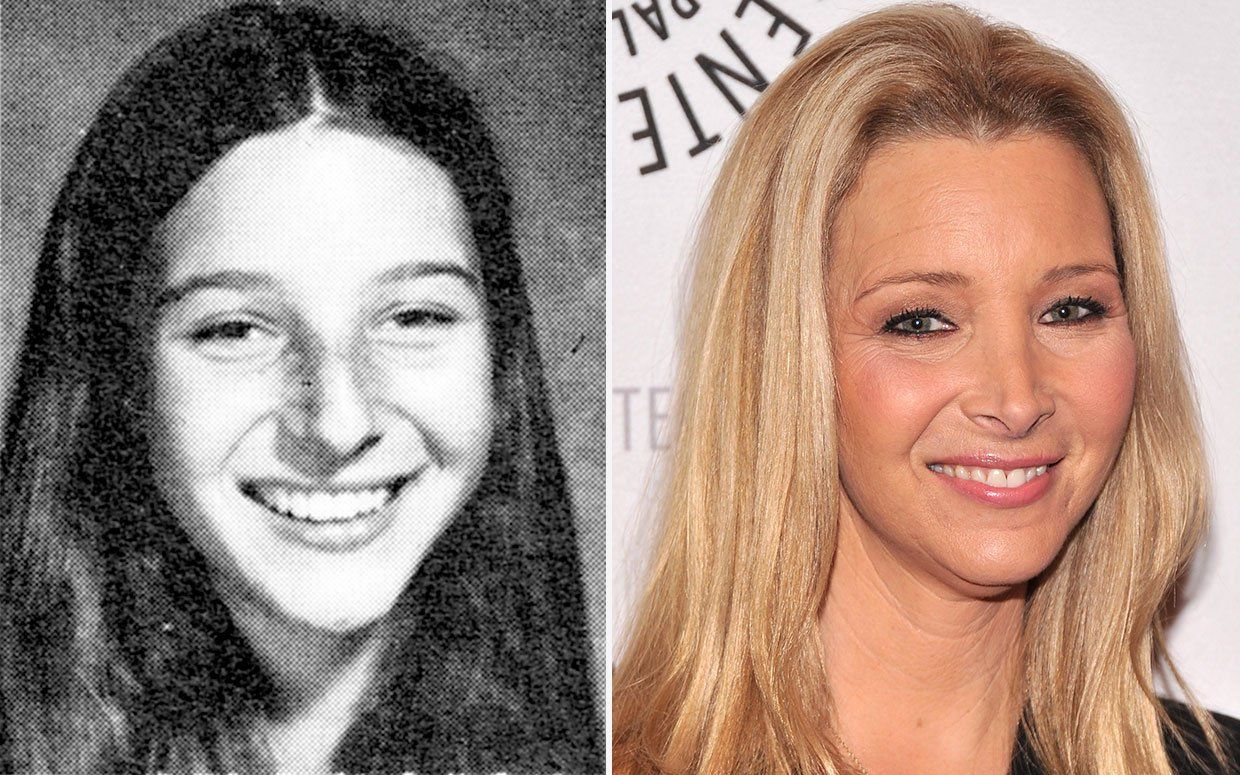 This is another dear Friend of ours with a nose job. Unlike the rest of the celebrities in this article, Lisa had her nose job done long before she began her career, in high school. She could barely stand to see herself in the mirror and after the procedure she felt as if: "I went from, in my mind, hideous, to not hideous." We wouldn't say exactly "hideous", but we love her for making those changes for herself.
Cameron Diaz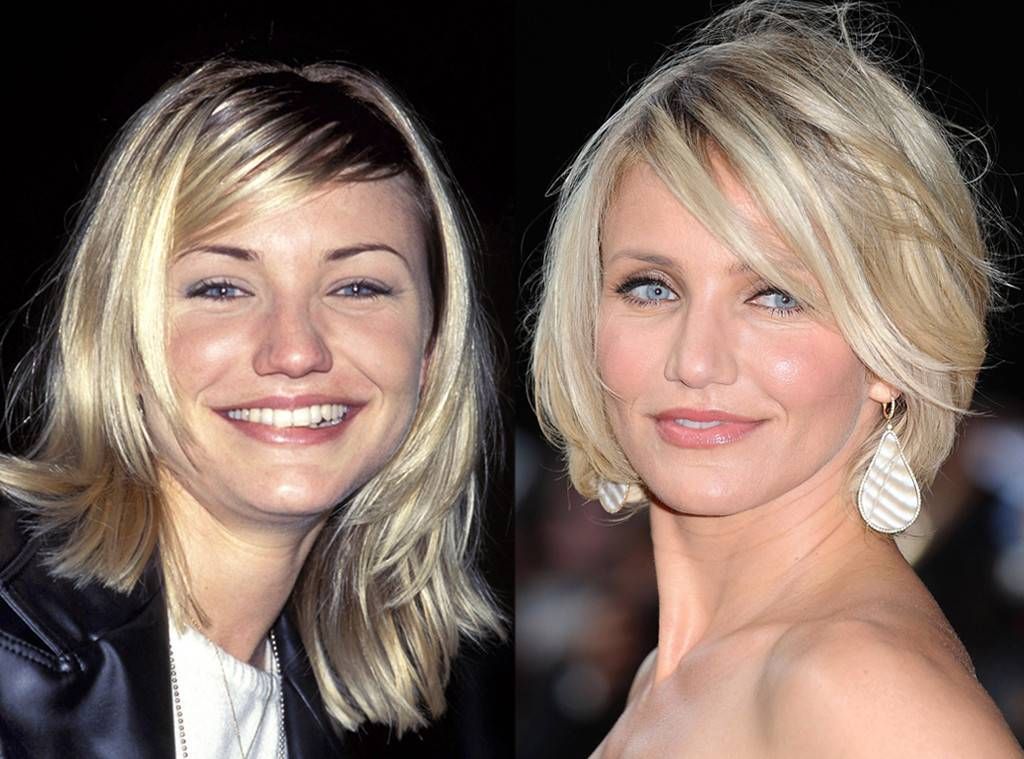 Cameron Diaz's nose has always been one of her cutest features. The reason she went under the knife was to repair and reshape her nose after a sailing accident that had resulted in a deviated septum and an inability to breathe. And now she looks just as beautiful.
Priyanka Chopra Jonas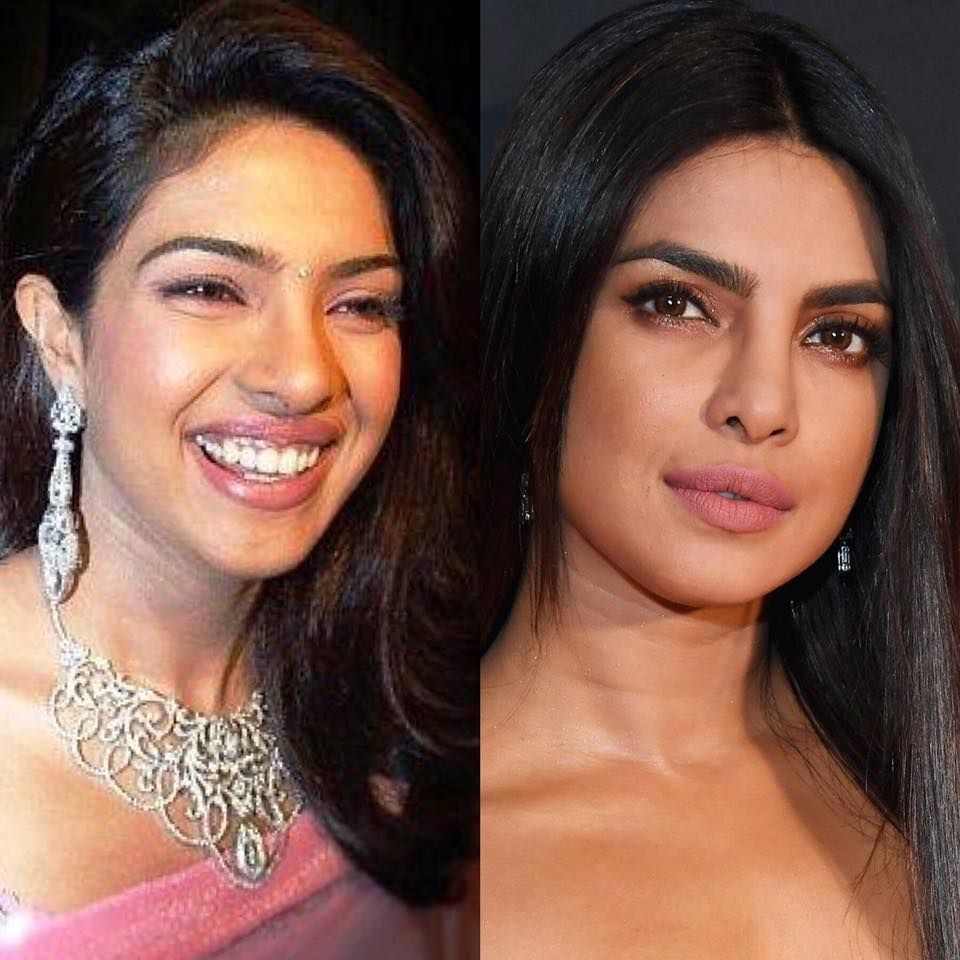 This Indian beauty underwent a nasal polypectomy in the early 2000s, which is a procedure used to remove polyps in your nasal passages. In her case, it went terribly wrong, collapsing her nasal bridge due to which she had difficulty breathing and didn't recognize herself in the mirror. Luckily, she was able to fix this with several nose jobs.
Kaley Cuoco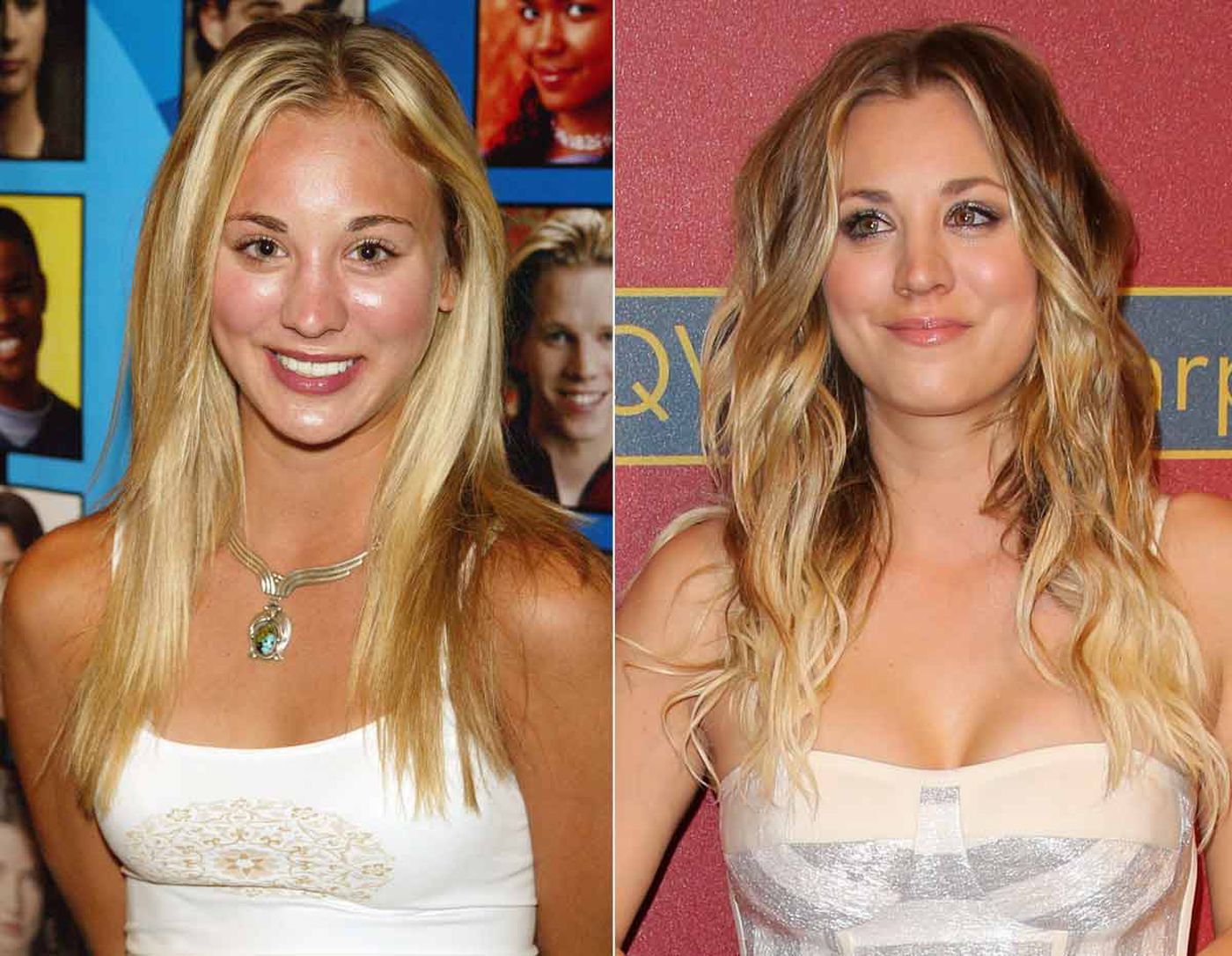 Kaley is a beautiful woman who believes in embracing your body the way it is, but if something: "makes you feel confident," you should do it. Aside from a nose job, this "Charmed" and "The Big Bang Theory" star also decided to go for a breast augmentation procedure. And we couldn't be more proud of her for making these decisions for herself only.
Ashley Tisdale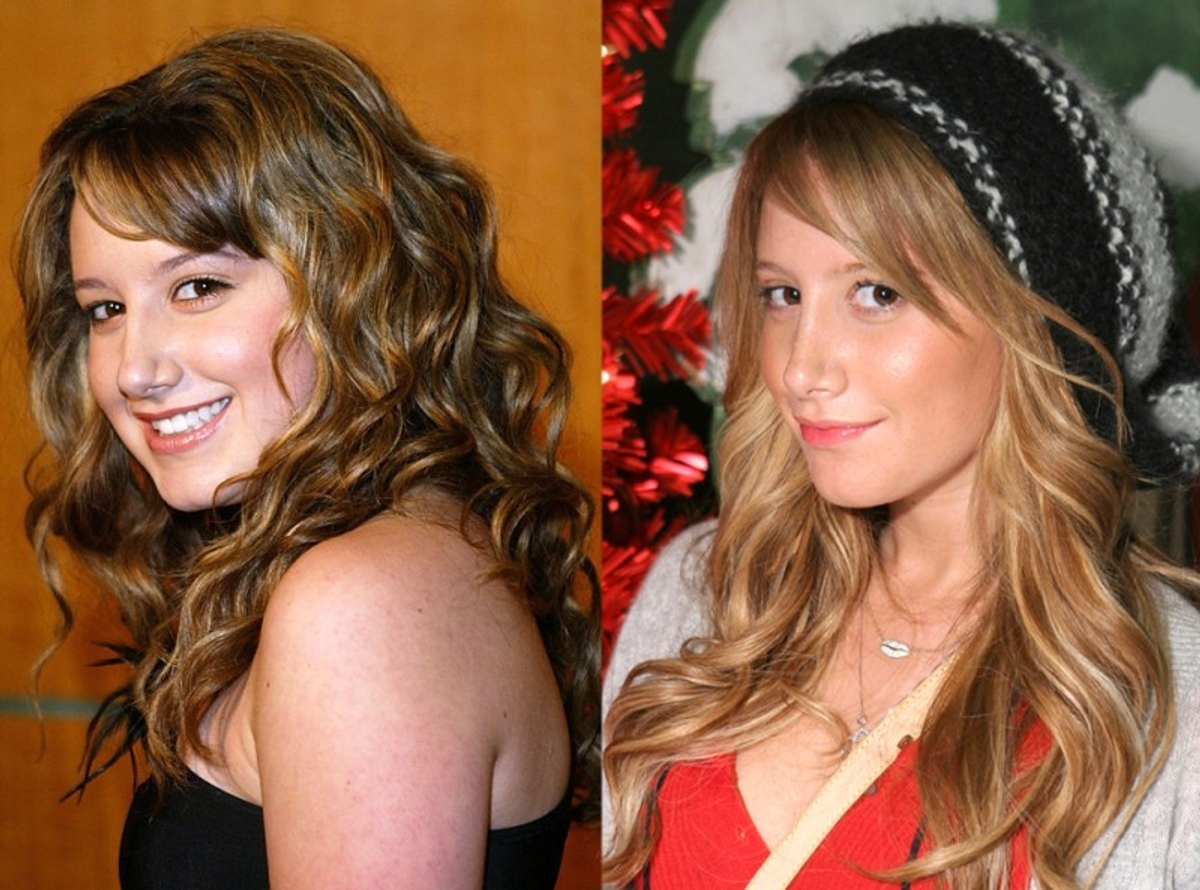 Ashley Tisdale is yet another actress who's had to have some work done on her nose due to a deviated septum. Her case seemed rather urgent, as she told a magazine that her nose was: "…80 percent deviated and that I had two small fractures…"
Anne Hathaway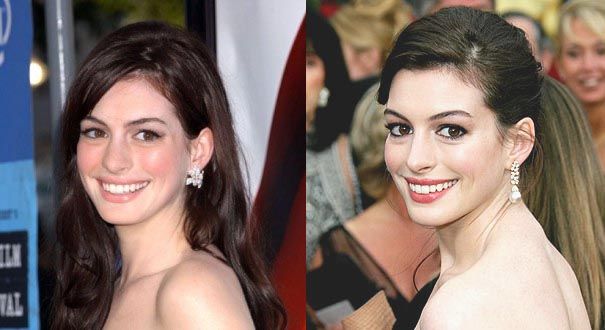 Feeling under pressure from Hollywood to look her best, this Princess had a nose job done in the early stages of her career. Although Anne's reasons to get rhinoplasty were purely aesthetical, she's always looked beautiful to us.
Bella Hadid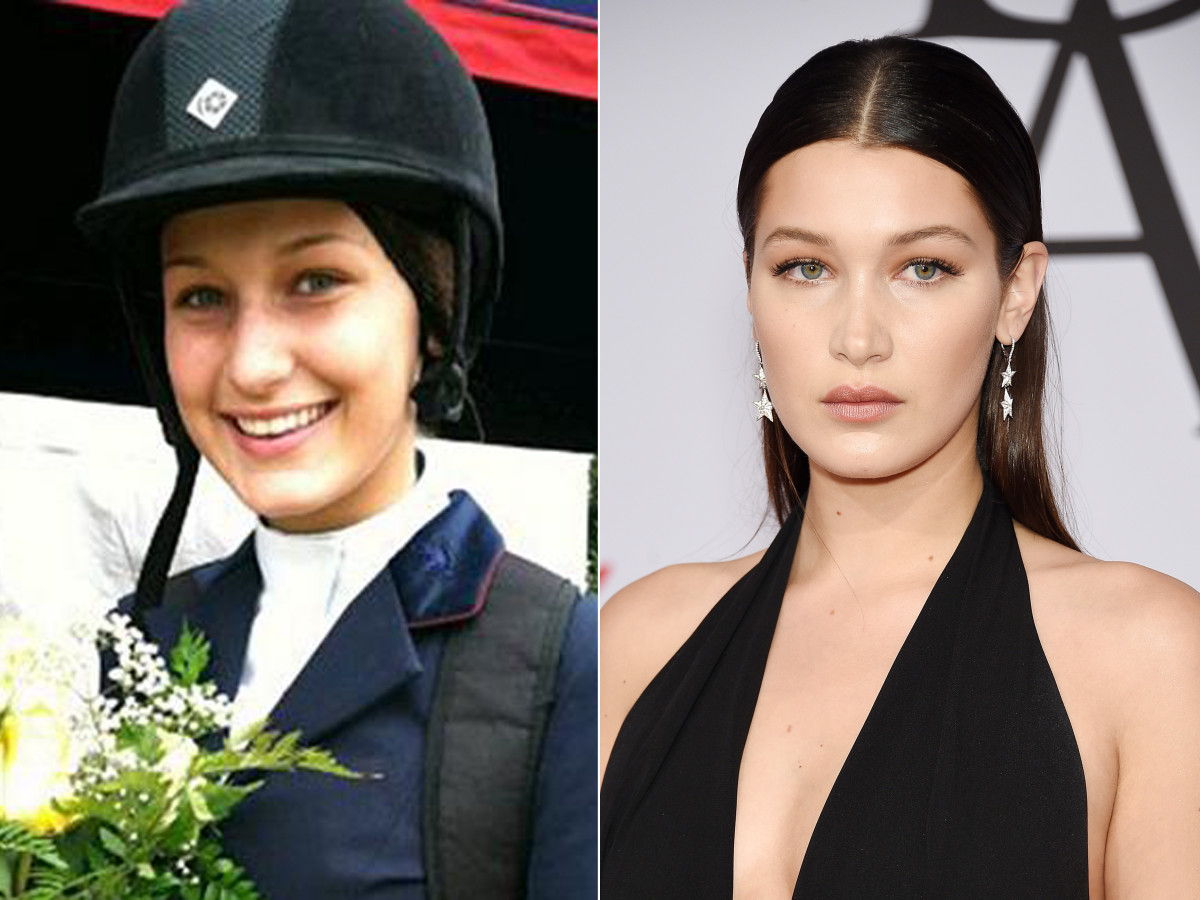 Speaking of celebrities who regret getting nose jobs, the 25-year model Bella Hadid recently admitted to getting rhinoplasty at only 14 because she always thought of herself as "the uglier sister", compared to Gigi Hadid. While this couldn't be further away from the truth, this is how she felt at the time, but now she feels that she should have stuck with the nose of her ancestors.
Tyra Banks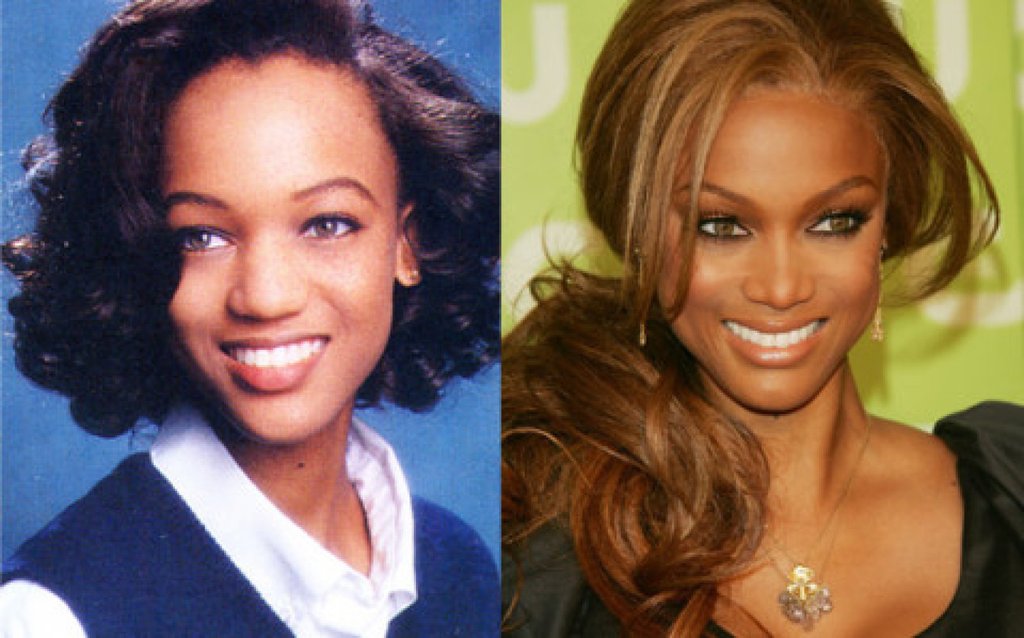 Although Tyra Banks is all about embracing your body the way it is, she's also 100% supportive of any change you'd like to make to your body if that's going to make you feel more empowered. She decided to do a rhinoplasty early in her career and she hasn't looked back. A true queen, ladies, and gentlemen!
Jennifer Grey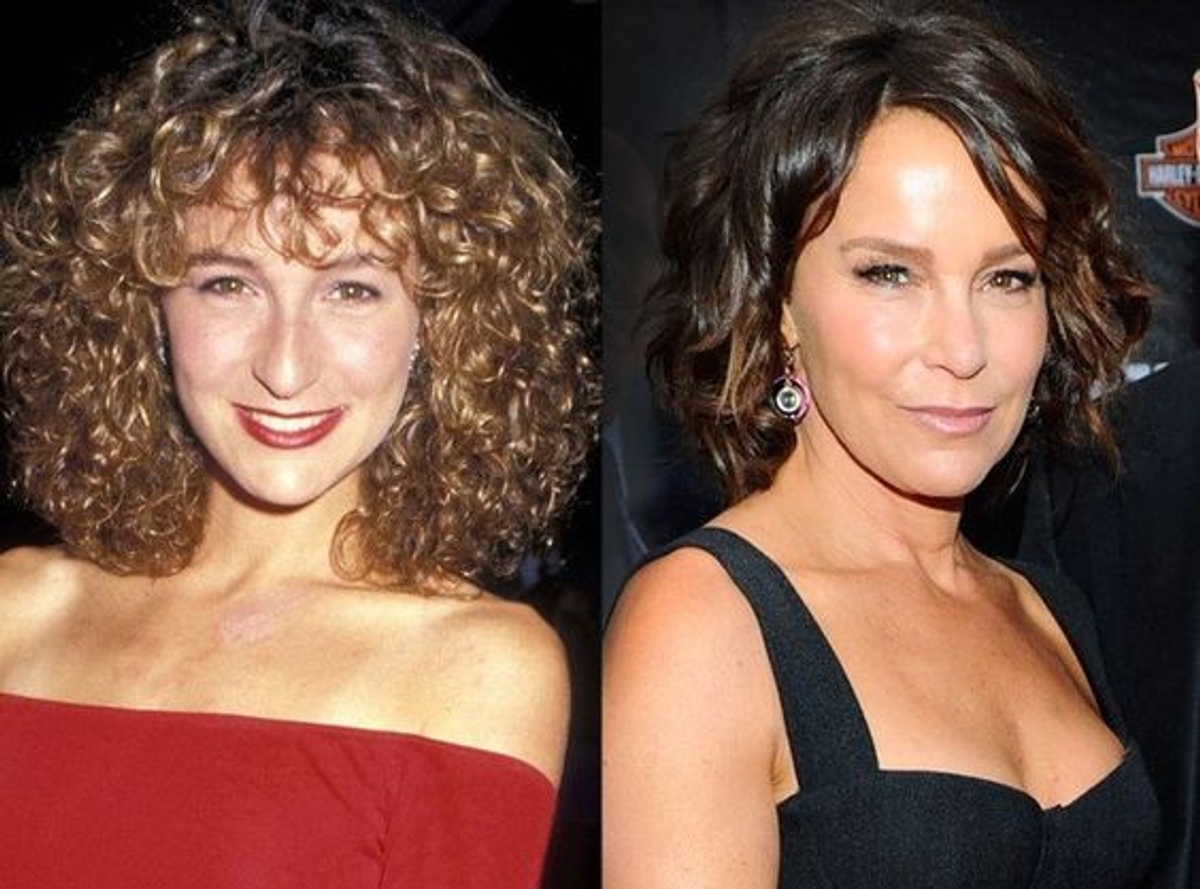 This part is a bit painful to write, not going to lie. "Baby's" long nose was precisely what made her so unique and distinct, but now this Dirty Dancing star is barely recognizable.
Heidi Montag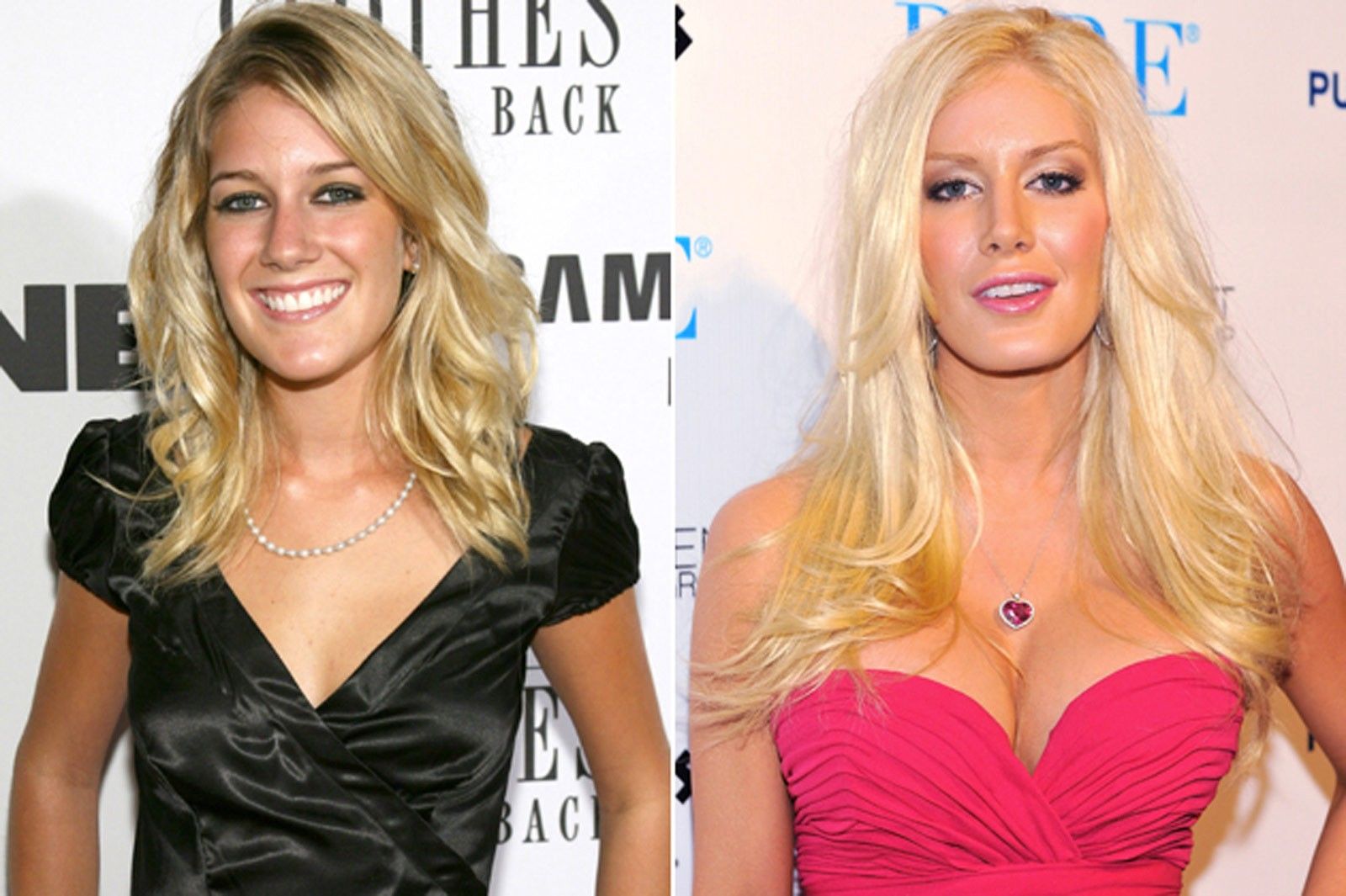 Let's get nostalgic for a bit. The 1990s show Beverly Hills star Heidi Montag gets more beautiful with age. She also looks like a different person. That may be due to the 10 cosmetic procedures she had done at 23. Although she never actually regretted her procedures, she did say once that she was too young to make such a "life-altering decision" and that plastic surgery is not something to be taken lightly.
Tori Spelling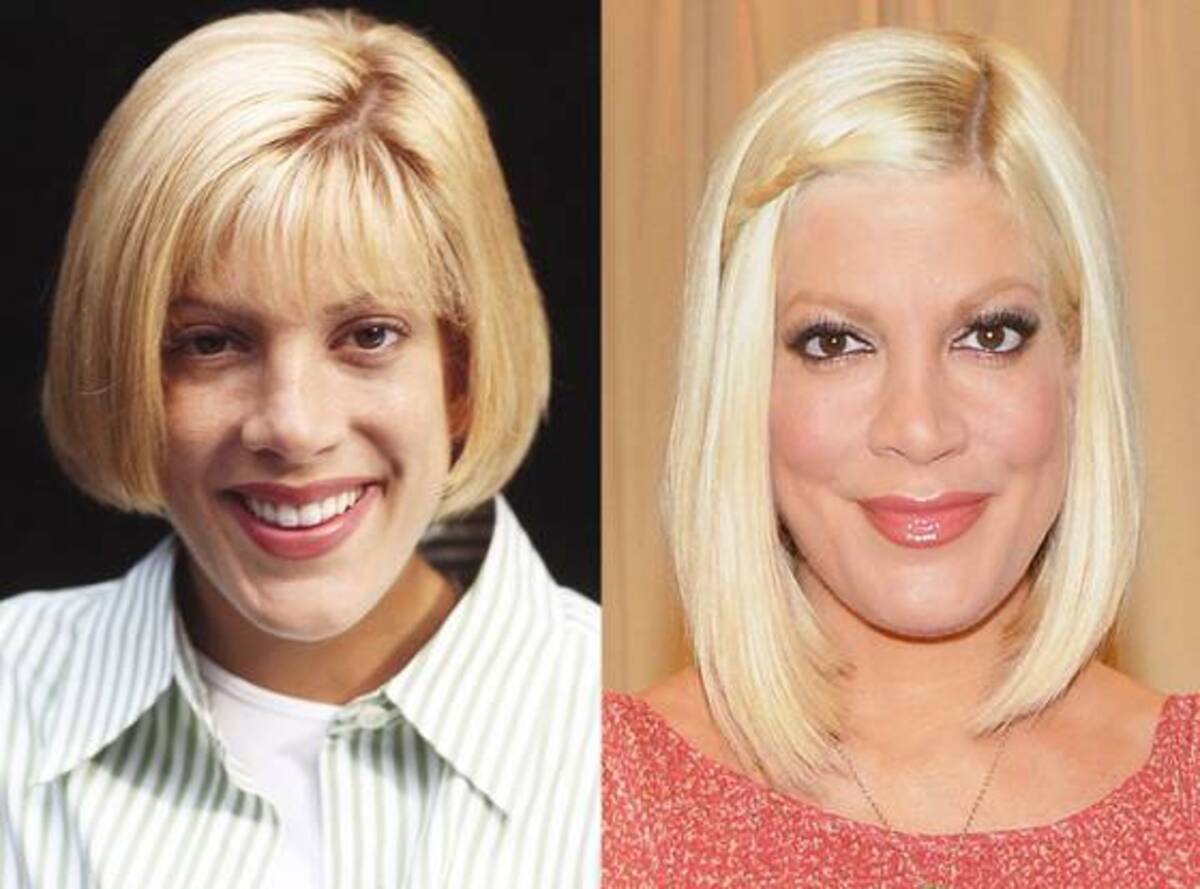 Here we have another Beverly Hills star who also decided to go for a nose job and she was happy with her decision. She felt her nose was "too big" and we love her for doing what was right for her.
Khloé Kardashian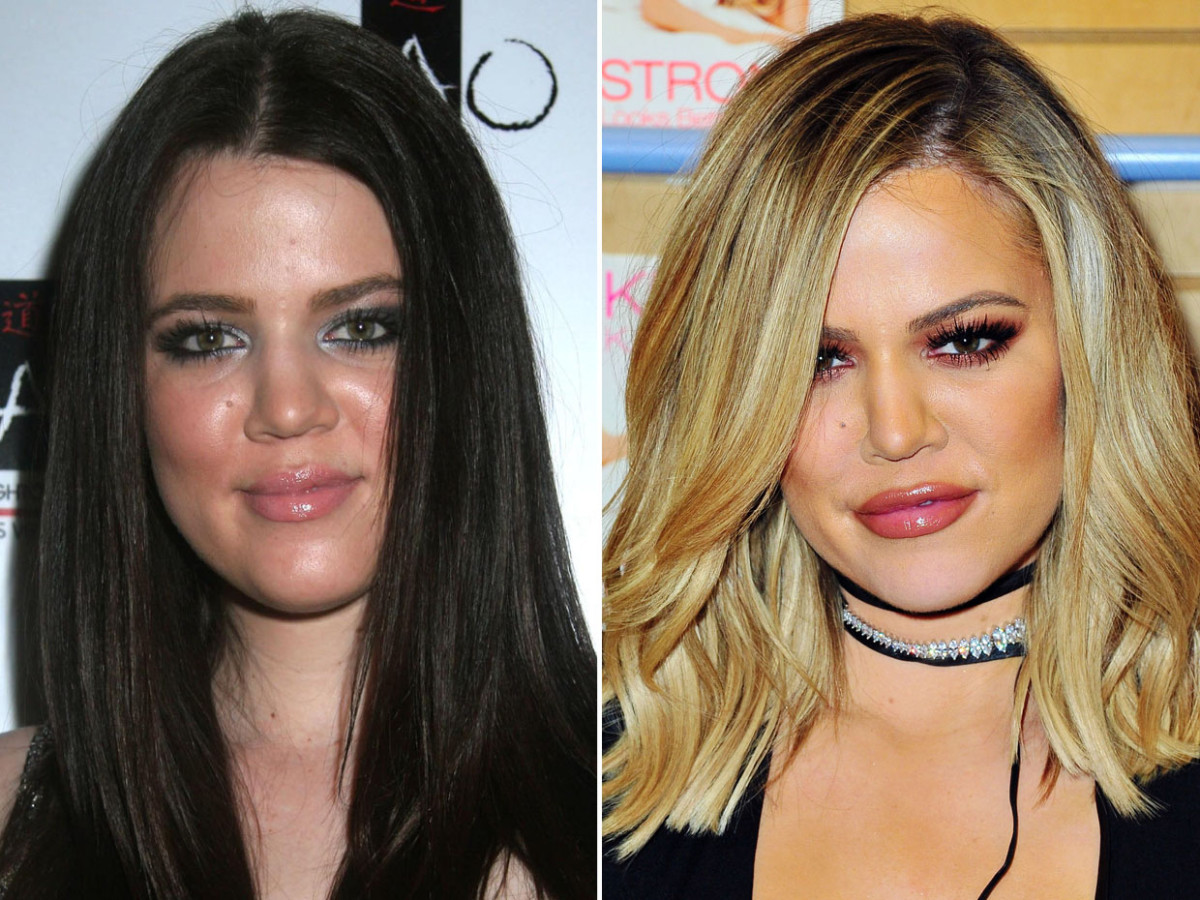 One of the Kardashian sisters who was open about her nose procedure was Khloé. Although one can't help but think she's done a lot more since she looks so different in the pictures, she claims that a nose job was the only thing she had done.
Iggy Azalea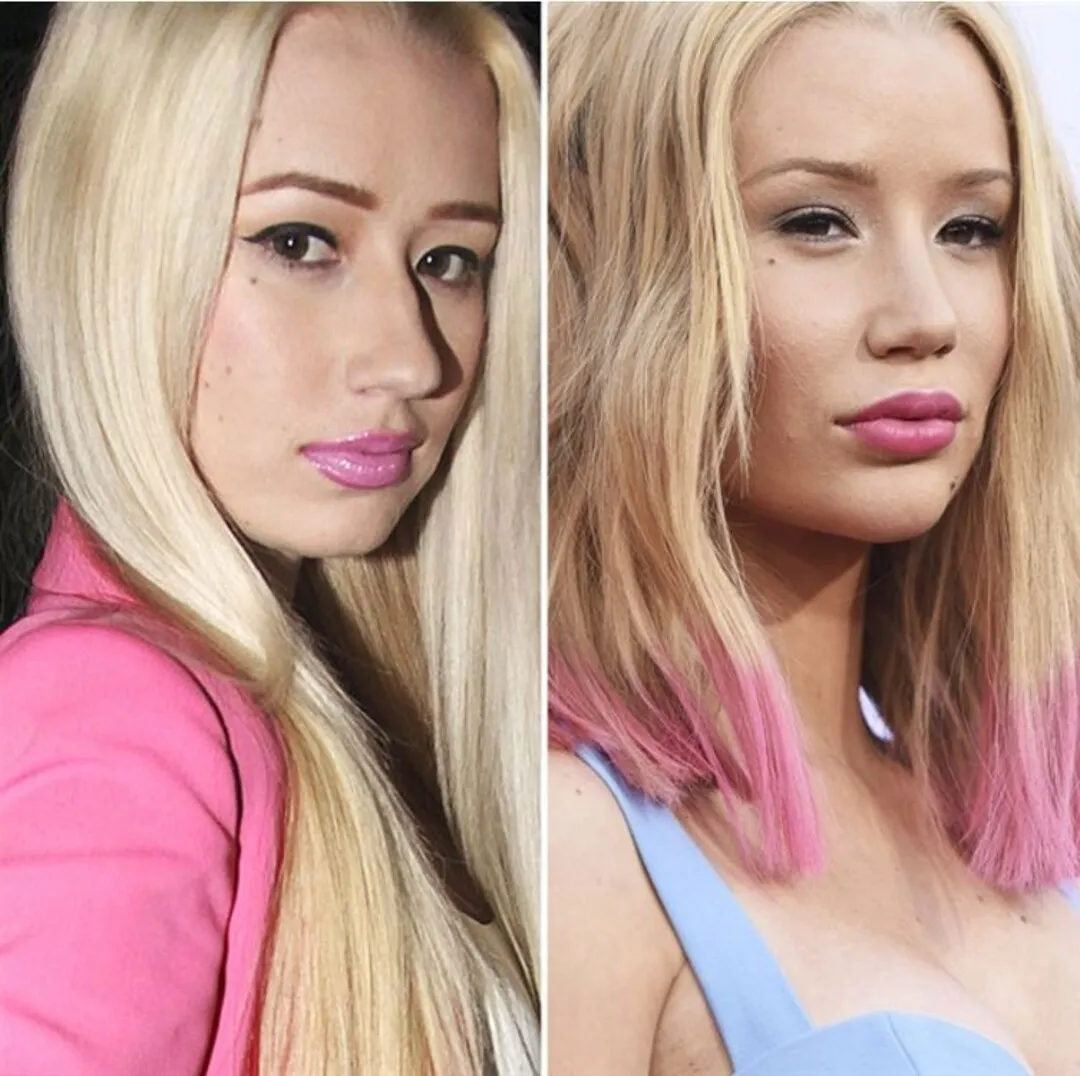 Regardless of whether you're a fan of Iggy or not, you have to admit that she has one of the most beautiful noses you've ever seen. She's so happy with it that she still praises her plastic surgeon for it.
Kyle Richards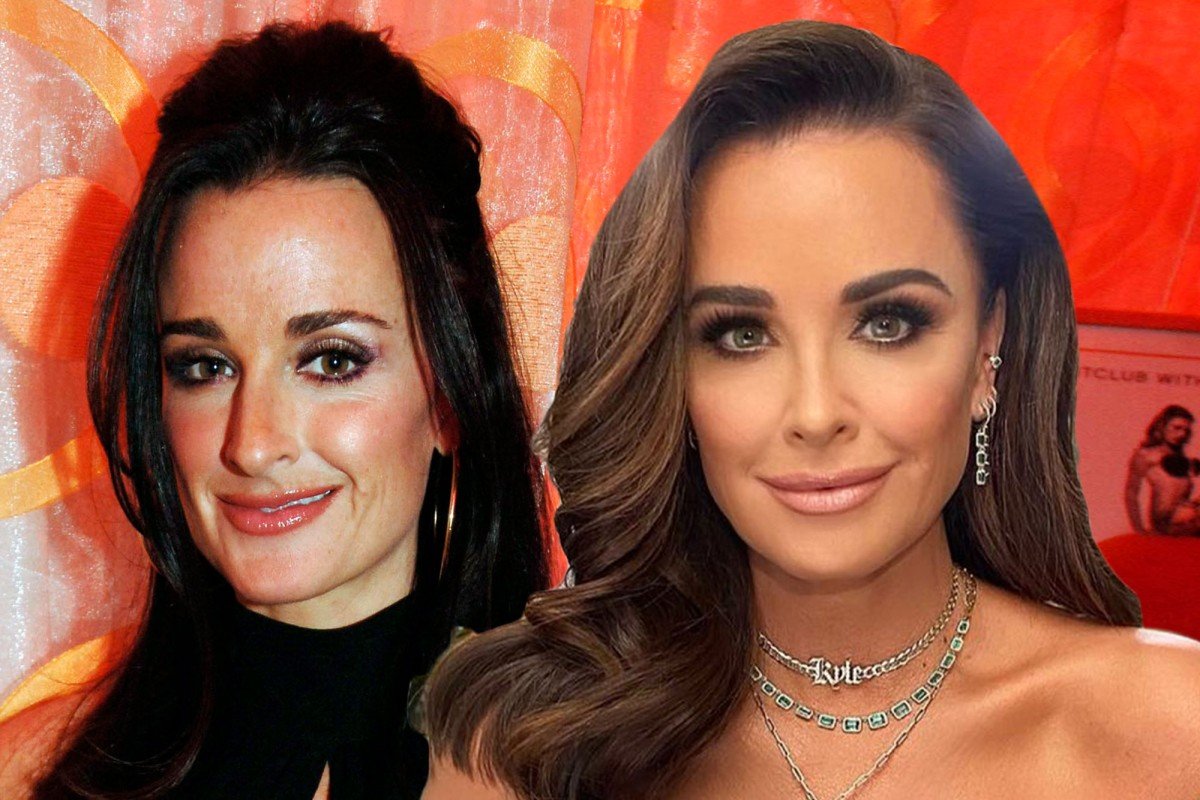 Finally, we have the star of The Real Housewives of Beverly Hills and Paris Hilton's aunt who had her nose job due to a broken bone that was sticking out. Aside from fixing the bone to improve her breathing she also decided to refine the tip and now her nose couldn't look more beautiful.
This is it for today's article on the 15 celebrity nose jobs. What are your thoughts on nose jobs and have you ever had one yourselves? Let us know in the comments below. Until next time!