From red carpet events and fashion editorials to street style and our favorite businesses, the name of this stylish trend is now everywhere. The color blocking trend's fundamental premise is to mix and match different colors and hues. You can go for a more subdued color scheme with two shades from the same color family, or go all out with three or more vibrant hues. Actually, this is what vexes fashionistas: how do you figure out which colors work well together? What do you do to avoid obnoxious stares?
Avoiding stark contrasts is the basic rule of color blocking. The color duo must have the same emotional tone. Major colors complement major colors, whereas minor colors complement minor colors in a lovely way. This is why pink looks wonderful when paired with orange, but it's almost unpleasant when paired with pale green. The primary colors are red, yellow, and blue, followed by the secondary colors, which are their derivatives: green, purple, and orange, and finally the tertiary colors, which are created by combining the primary colors.
If it all sounds too confusing, here are some visual ideas that I hope you like.
The Ultimate Color Blocking Dress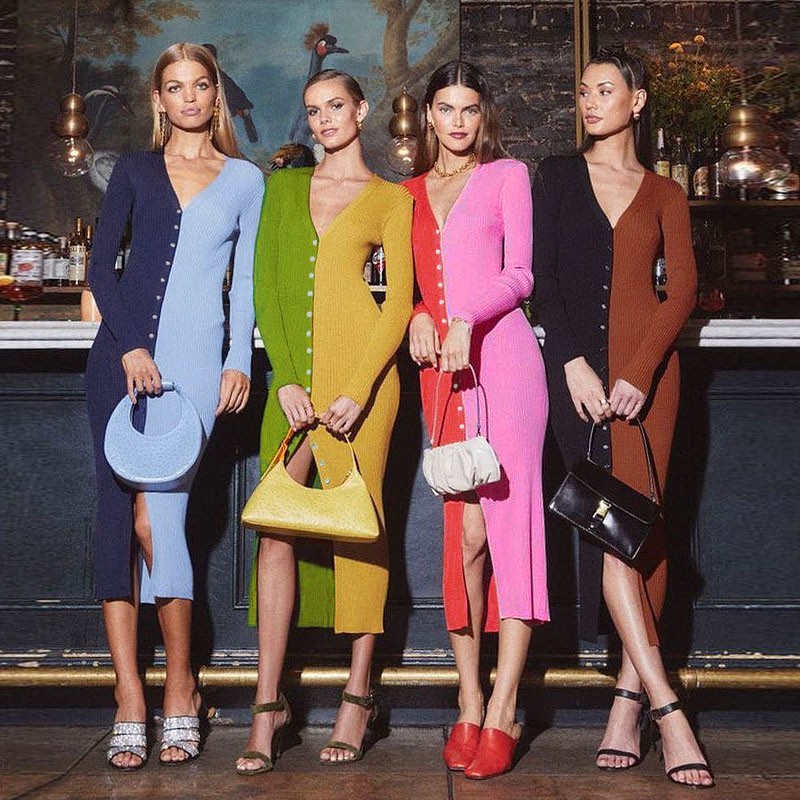 This half and half color-blocking dresses look amazing! Which one is your favorite combination? The shades of blue? Maybe the yellow and green ones? Pink and red color lover? Or maybe you like the darker tones? No matter what you choose, you'll look absolutely amazing in it!
Autumn Color Block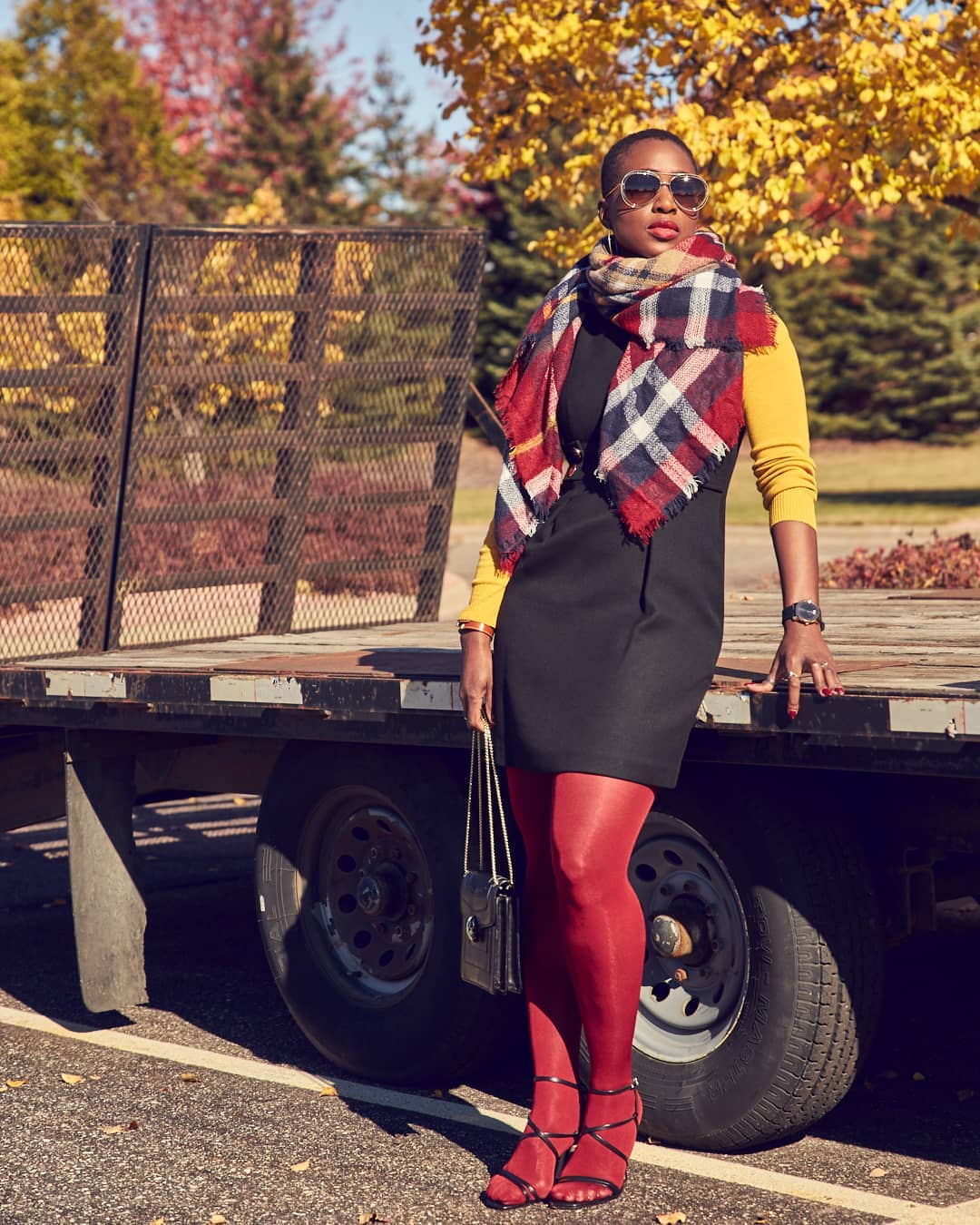 These are the true colors of autumn. I love how this simple black dress is making room for the yellow and the burnt orange color to stand out. And the plaid scarf just ties everything up so smoothly. A true representation of this season, that's for sure!
Purple And Orange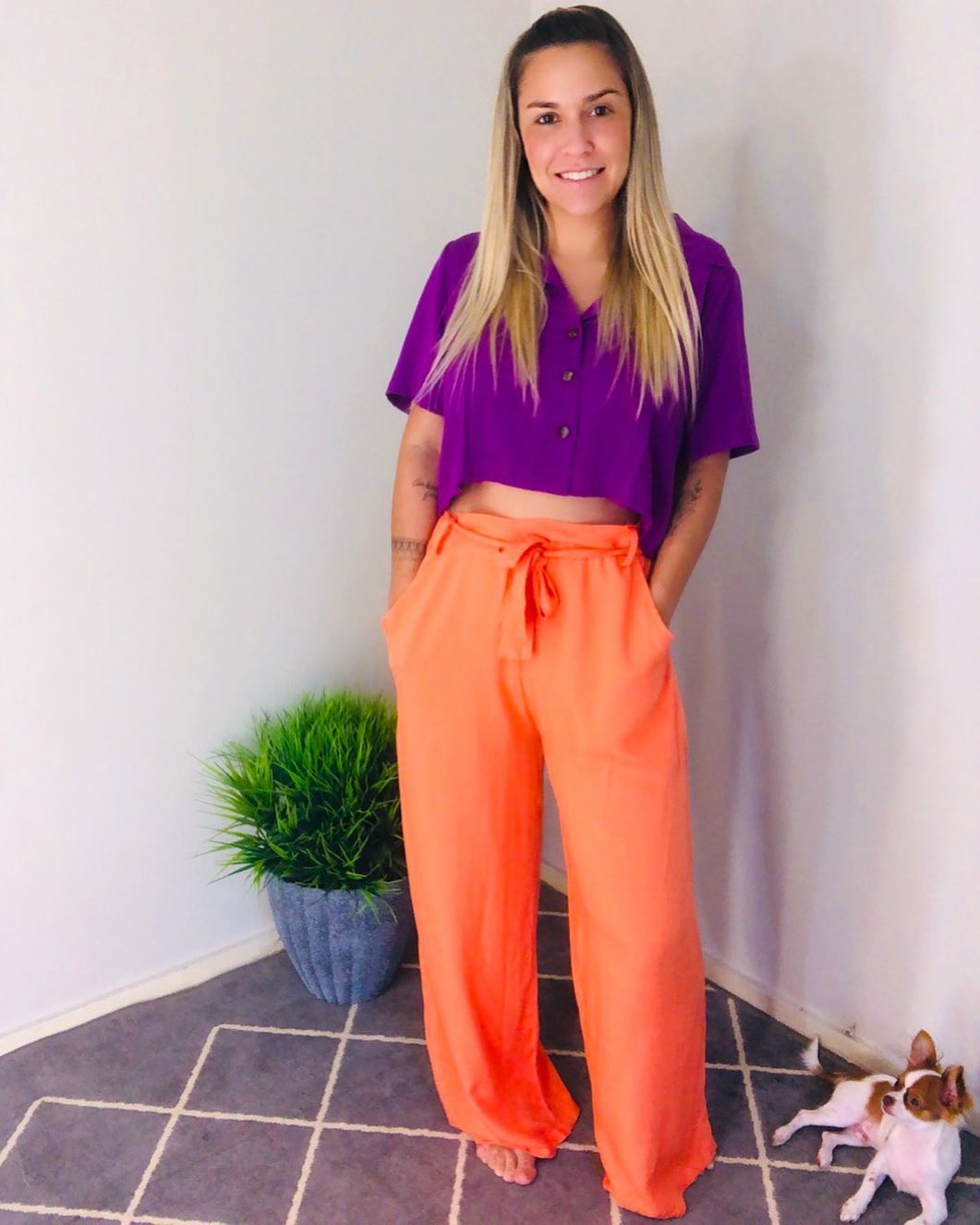 This iconic combination will never get old for me! How amazing do these bright orange pants look with this purple shirt? A very good color-blocked combination. And I'm sure these officially are Halloween colors, but never the less, so stylish and cheerful, appropriate for many occasions throughout the whole year.
Black And Purple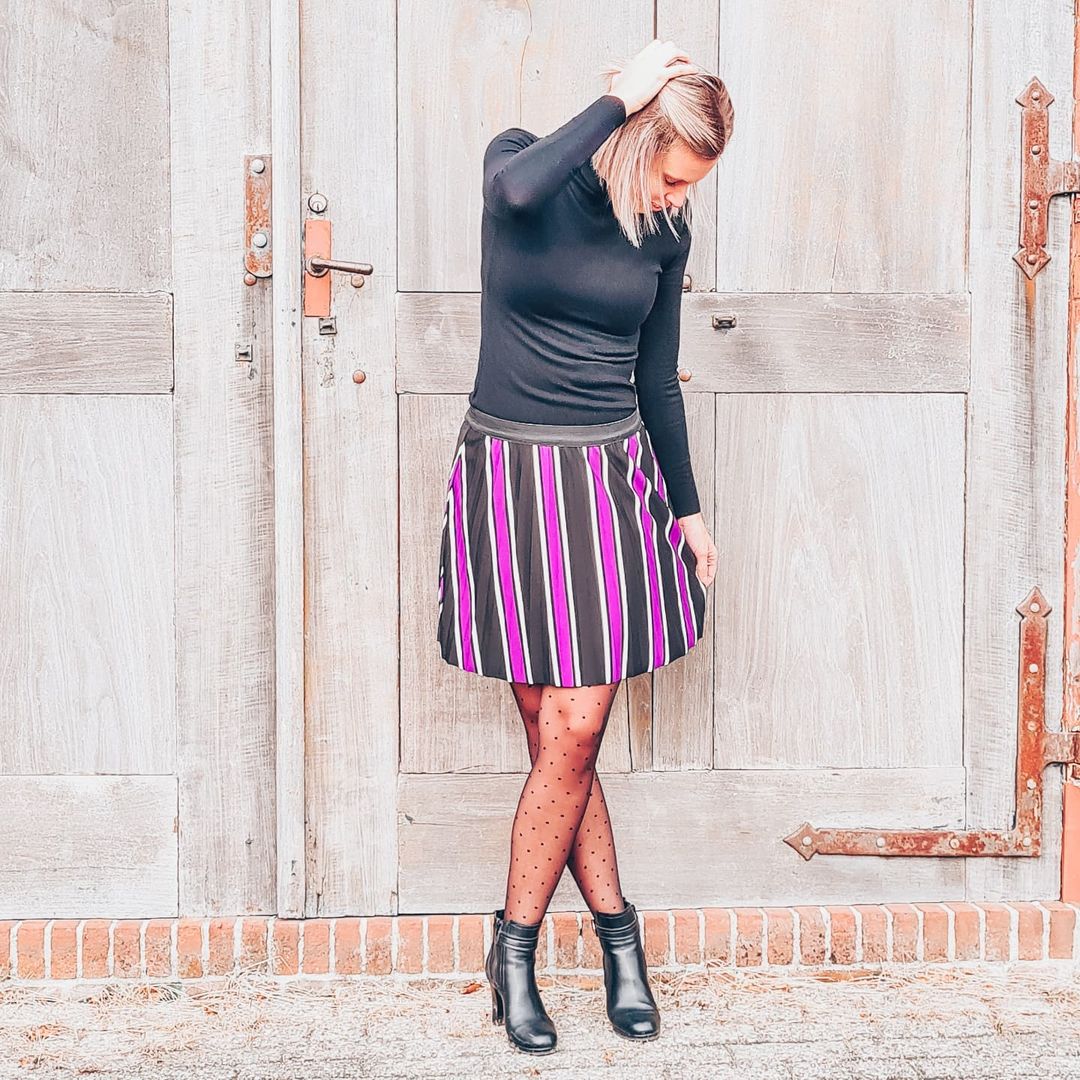 For all the ladies who enjoy wearing black, but breaking it with a little something extra, this is a more subtle color block, yes so nice. I love how the purple and white lines spice up this whole outfit. Simply wonderful!
New Generation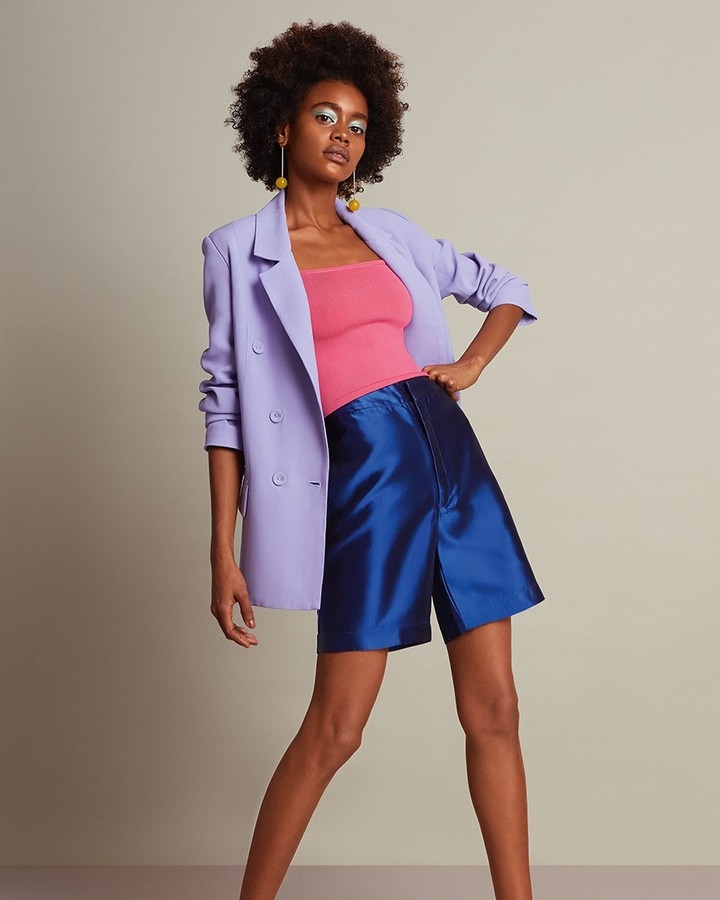 Love, love, love! I have always used to think the new fashion styles can be too much sometimes, but this new generation is something else. Just a perfect color combination. The blue silk shorts are pure perfection, and the color block comes with the pink top and the lavender jacket. I mean… should I say more?
Color Blocking Dress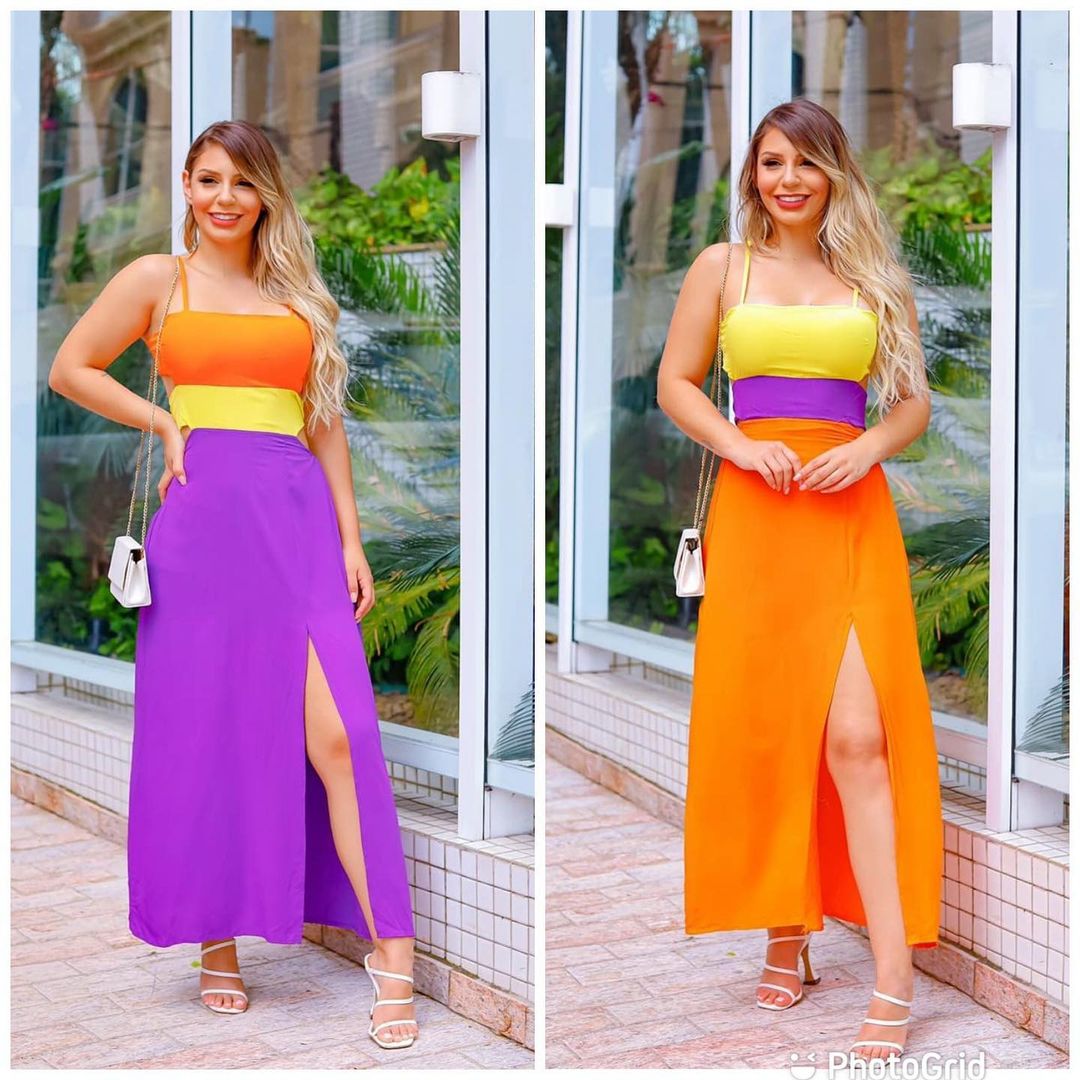 These two dresses a color game with purple, orange, and yellow. No matter which one you choose, I'm sure you gonna look amazing. For me, these are amazing dresses for the summer. I promise it will make you and everyone around you feel so happy and in a better mood.
Purple Day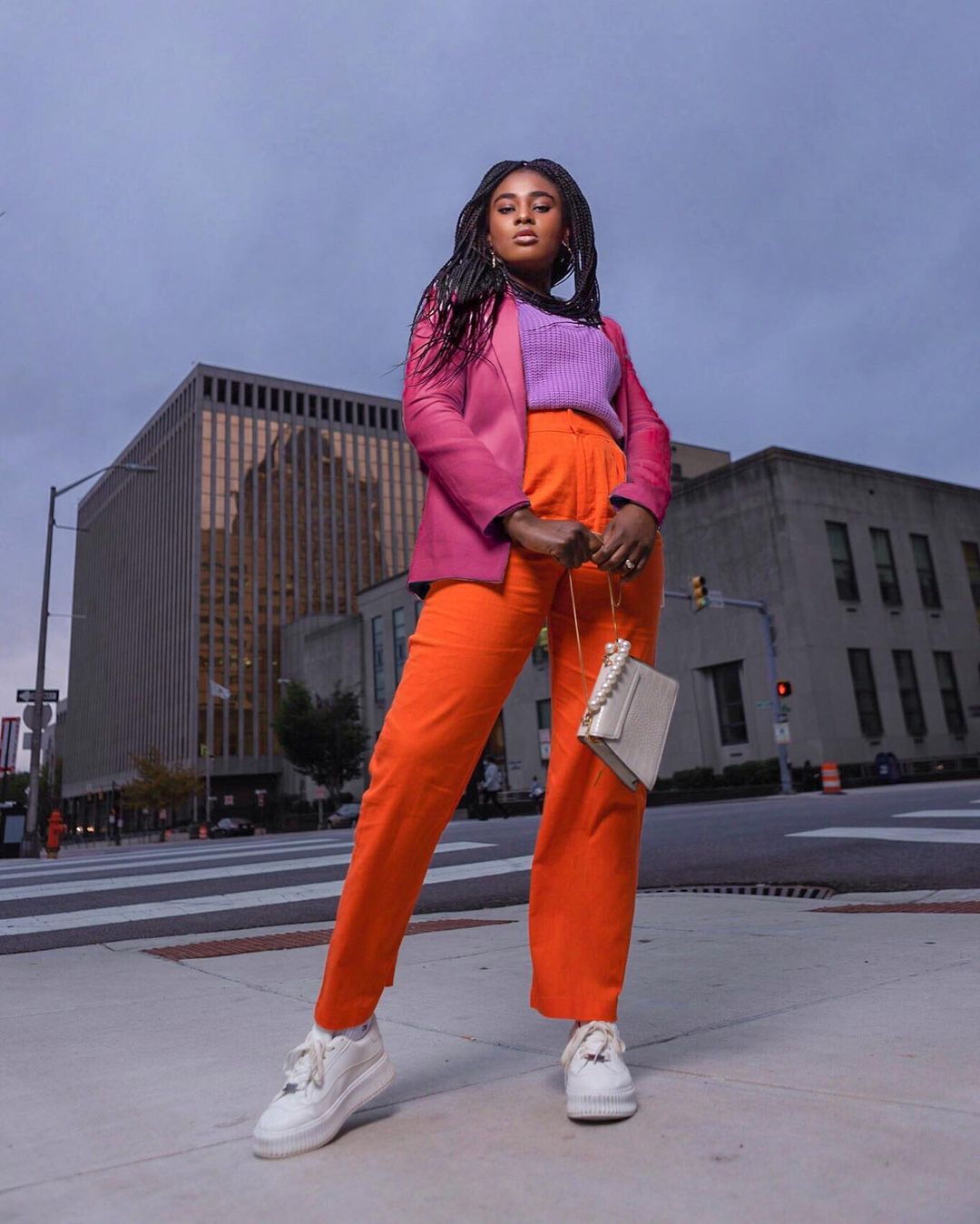 Another wonderful outfit that includes orange and purple. I love how the pink is making this different and so elegant. So, if you decide to wear bright orange linen pants, add a purple sweater, and the cherry on top, the gorgeous pink jacket.
Casual And Cheek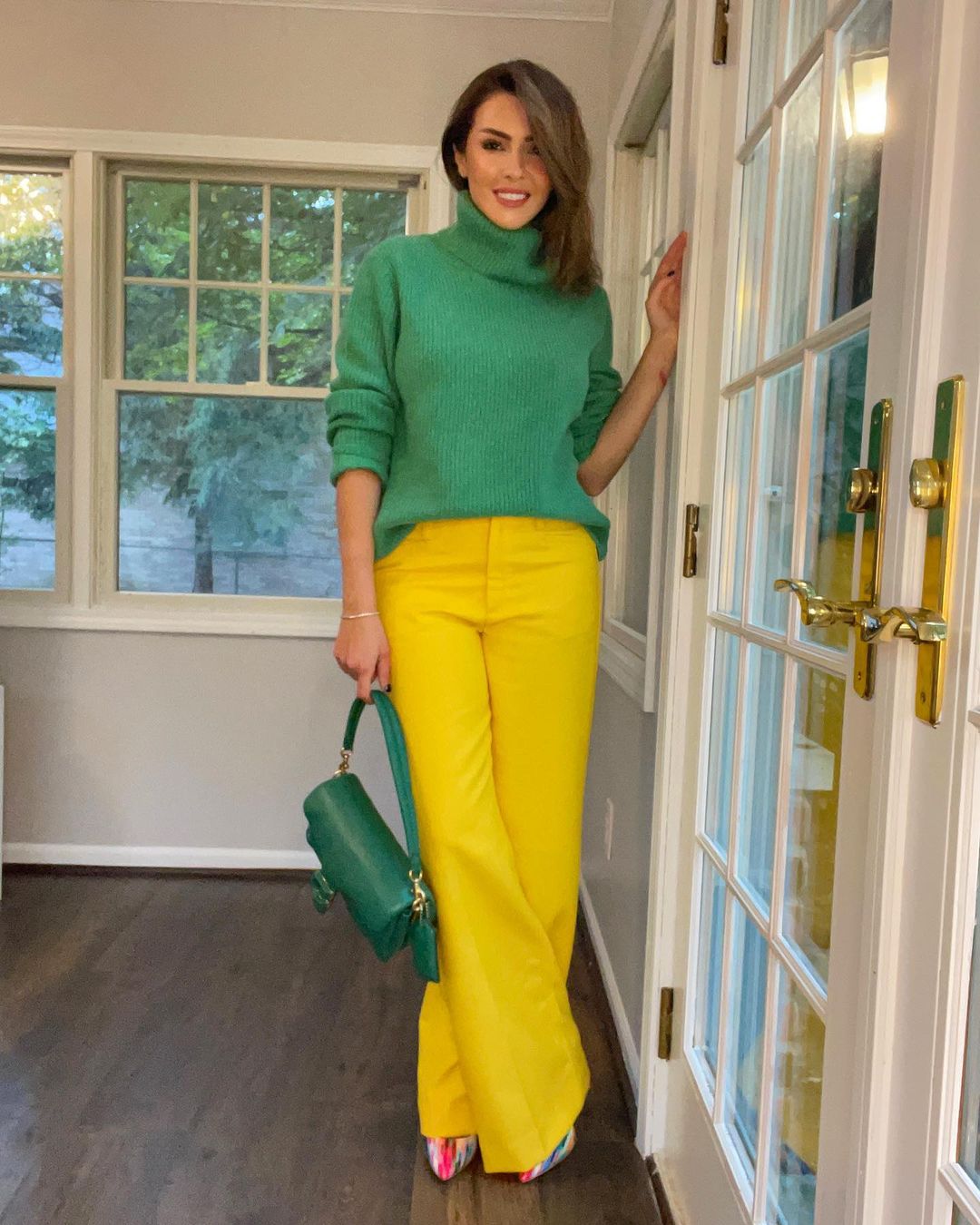 I'll admit it, this outfit stands out for me. I simply love the yellow pants and this deep green turtle neck sweater. And the matching purse makes all the difference. And the shoes? Ah… I have no more words!
Glam Color Block
Who else loves emerald green pants? They match so perfectly with this bright orange top and the orange high heels. You can wear this outfit going out to a club. You gonna look amazing!!!
Color Block One Piece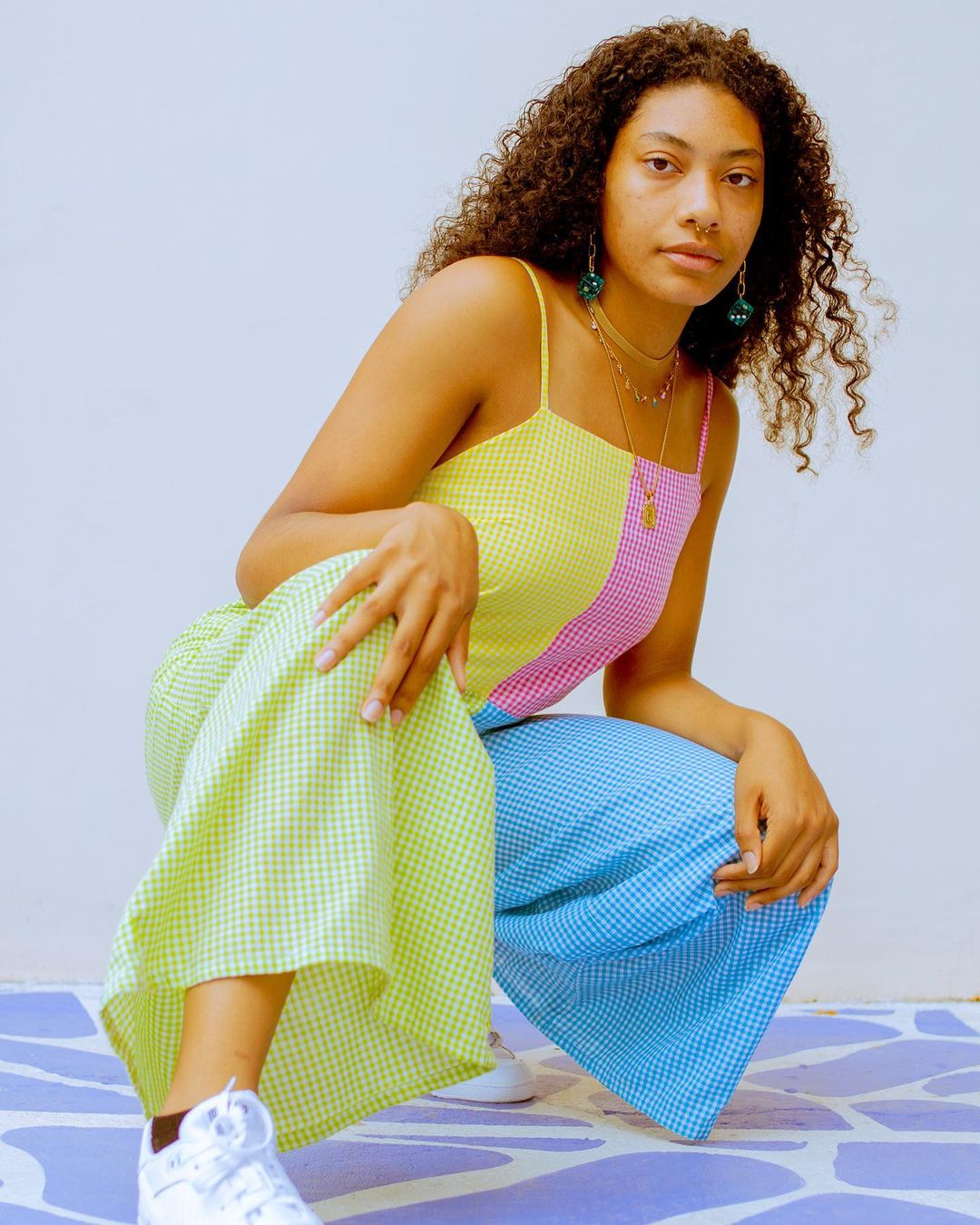 This outfit looks o much fun! This colorful one-piece is perfect for the summer and not only you will look great, but feel great too. I love this color combination with yellow and blue, and pink of course. Put on your white sneakers and of you go.
Monochromatic Sweater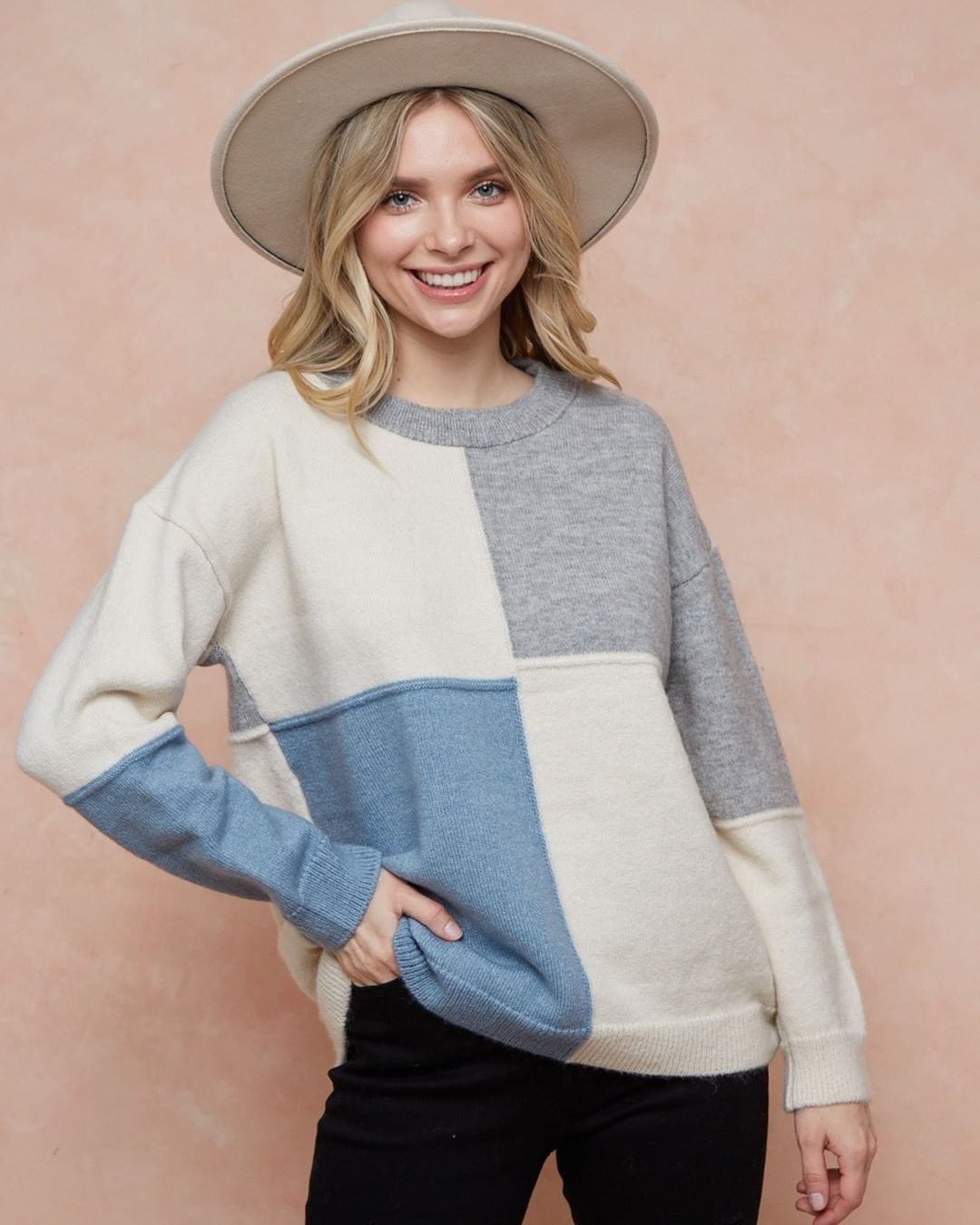 What a wonderful choice for this winter. This monochromatic sweater not only looks great but it will make feel like hugging a cloud all day long. I love the neutral colors and hot the color block is so gentle and soft. Wonderful combination of sand color, gray and light blue.
Classy And Sassy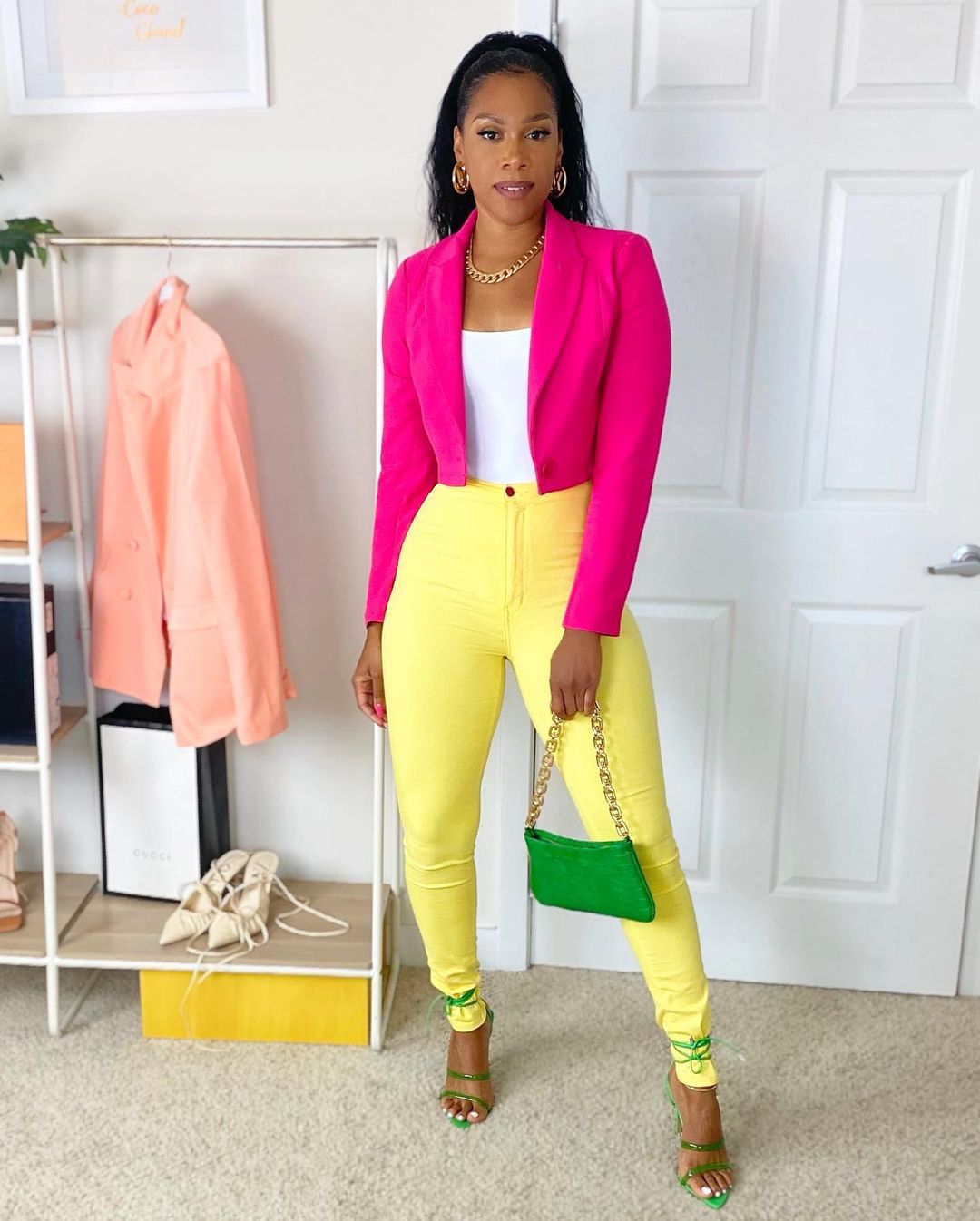 Warning! This outfit is only for brave girls only! And the ones who want to leave an impression. Bright yellow pants, white top and bubble gum pink jacket! And we don't stop there. The green heels and the green pure give that extra glam in this whole outfit!
Pink And Blue Color Block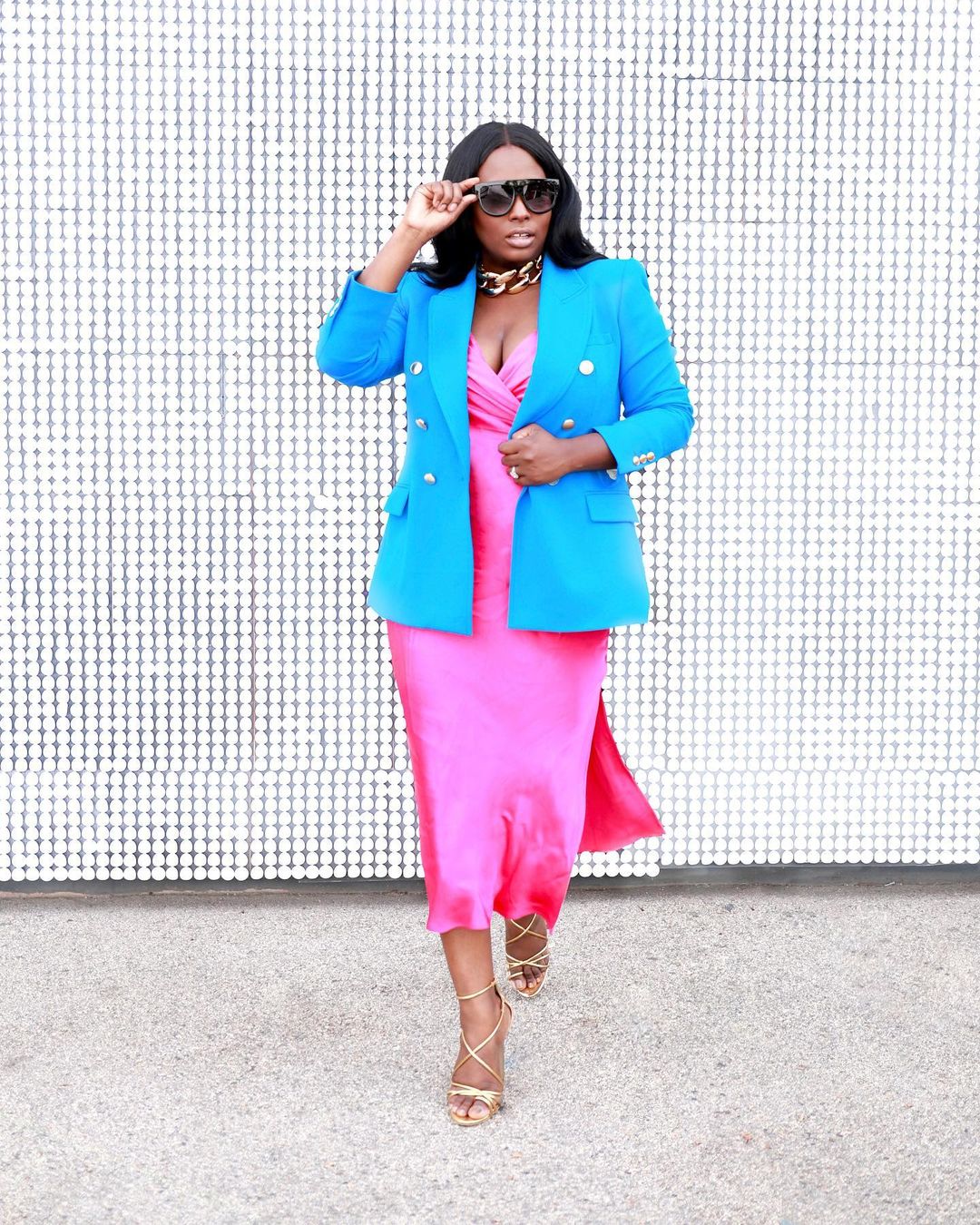 Do you need outfit inspiration for a night out? I got you, girl! This silk pink dress is absolutely amazing, but the color-blocking bright blue jacket is something else. Feel free to play with some gold accessorize and shine bright like a diamond!
Red, Yellow, And Green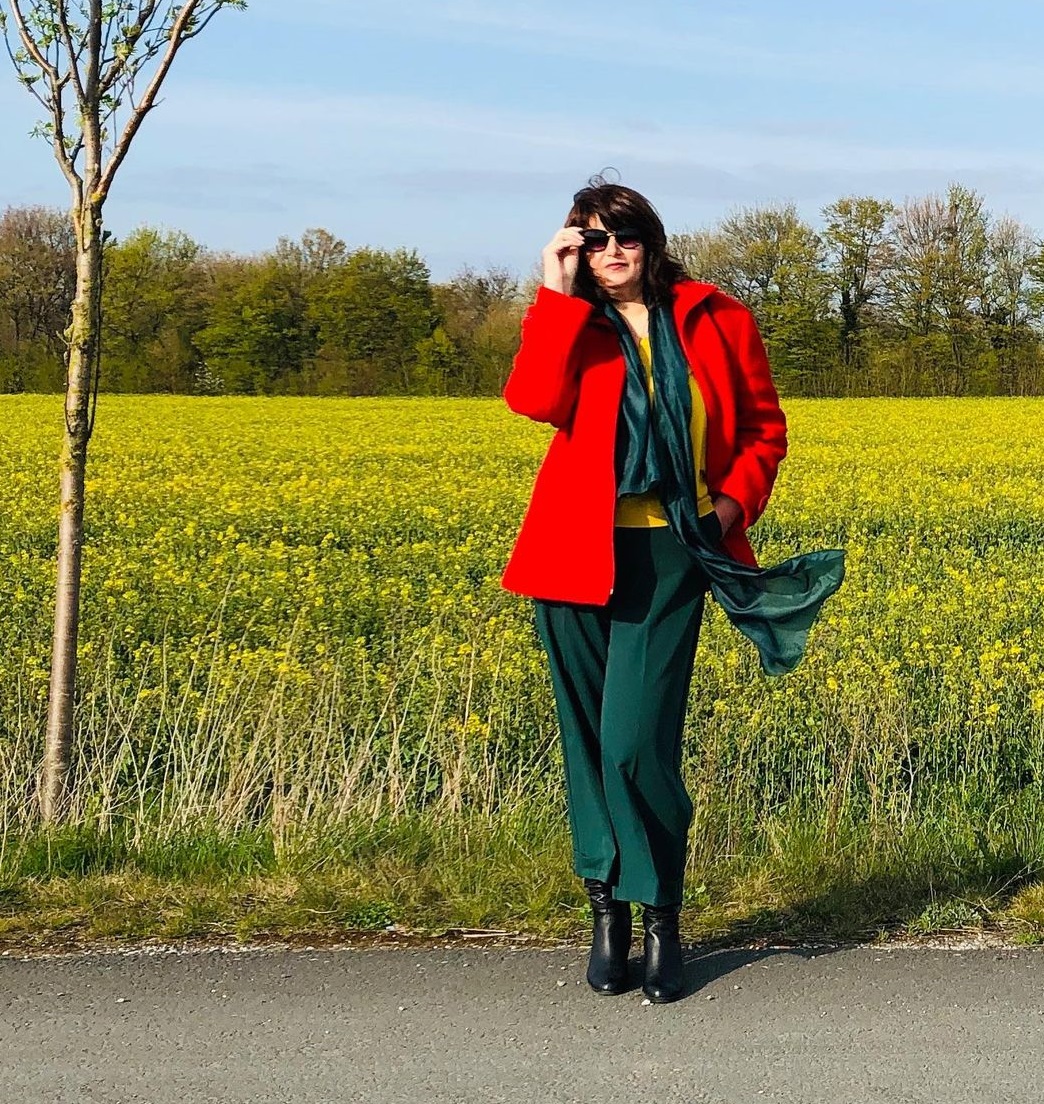 If you are looking for a more casual and everyday outfit, color-blocking outfit, then this is exactly what you need. Dark green pants and a bright yellow top. If you want to add even more color then put on a red jacket and maybe a matching scarf.
Blue Elegance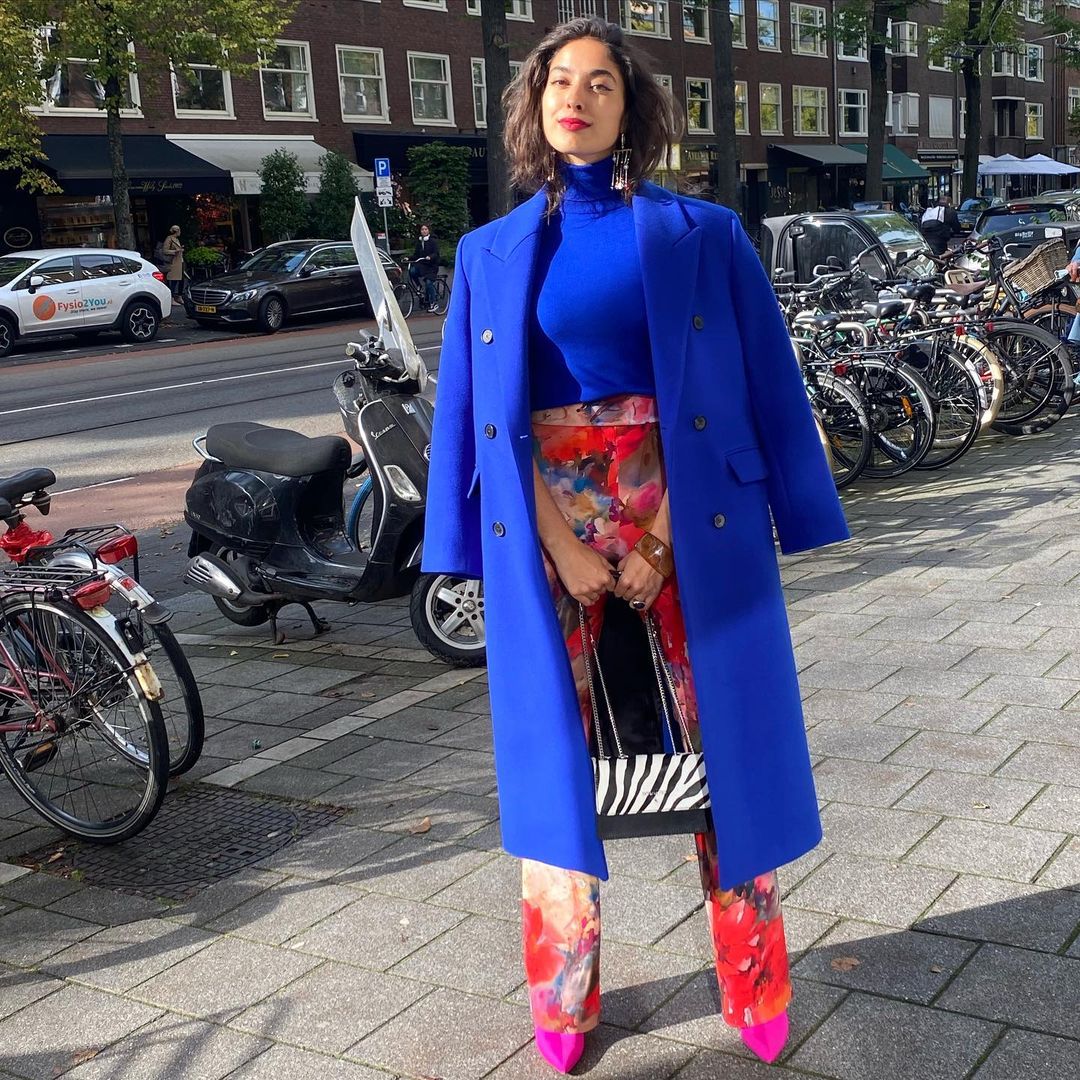 For all the ladies that love wearing flower-designed pants, this is absolutely the outfit for you! These are statement pants, but the blue top and the matching jacket pop a little more. And the pink heels are a wonderful combination with the zebra pattern purse.
Color Block Crochet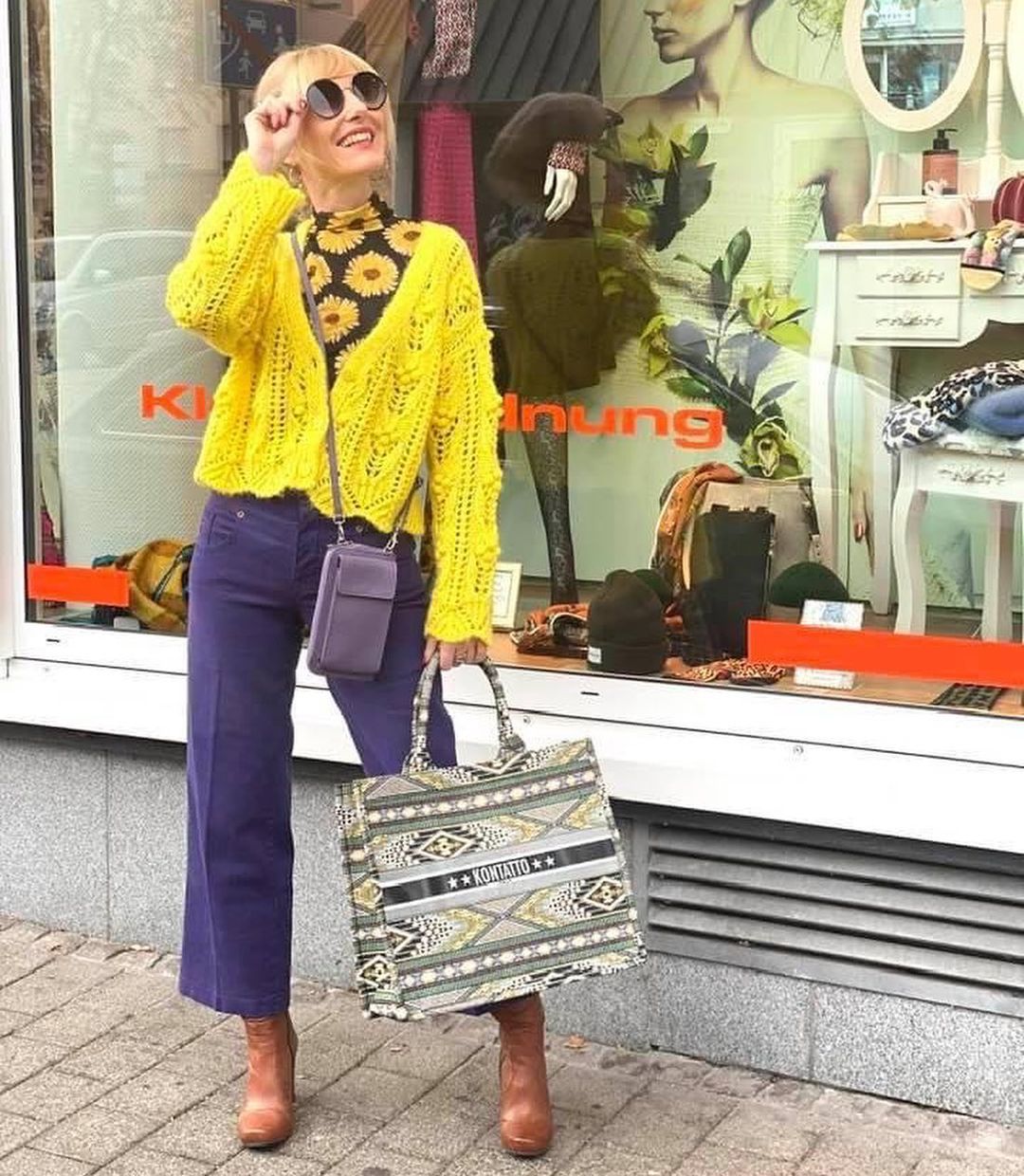 Yellow crochet all the way! This one gives me Coachella vibes. I love the purple pants and the sweater, but the sunflower top is the piece that ties the whole outfit!
Blue And Red Magic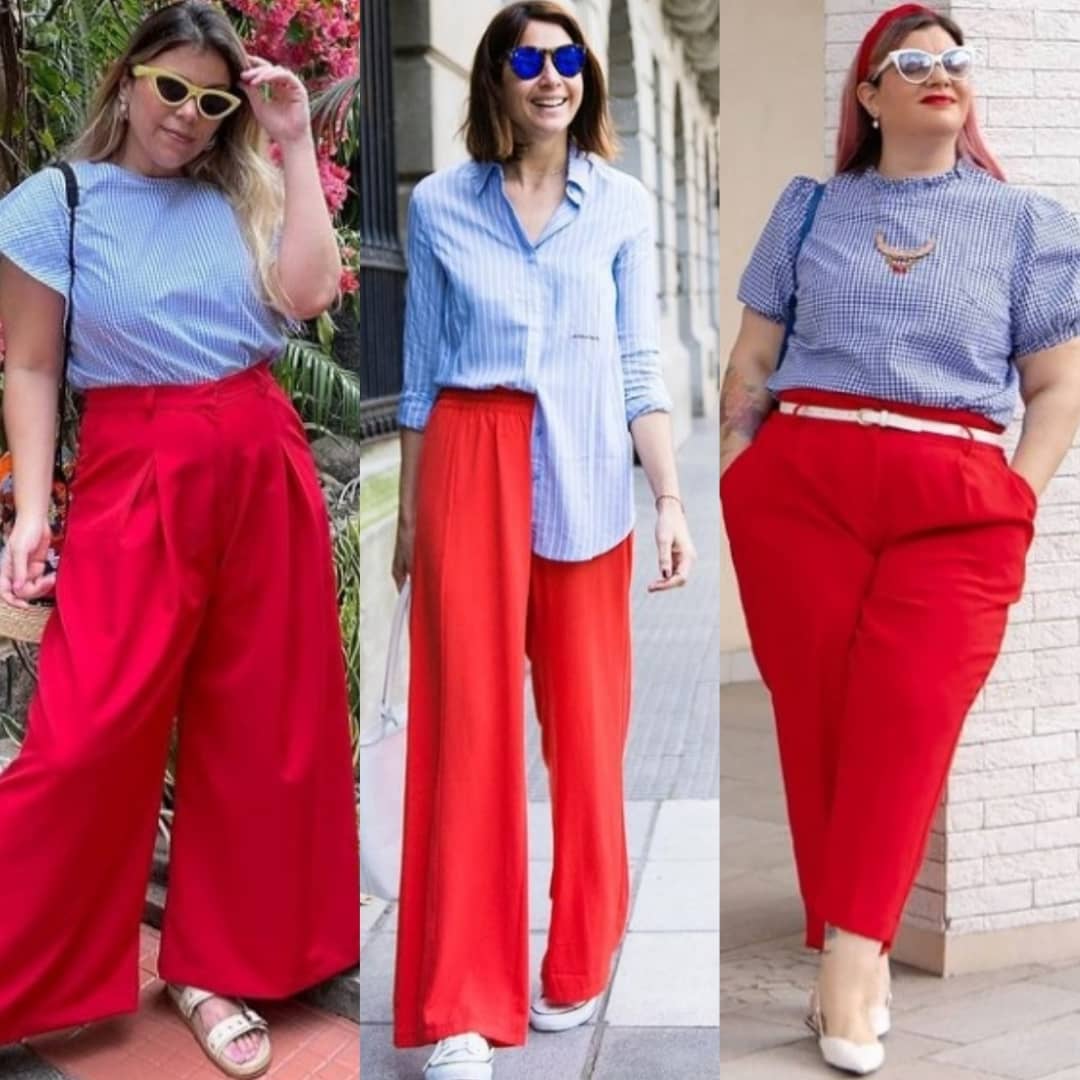 I would suggest this outfit combination for the spring and summer. It looks so good, like quiet confidence making an impression on others. You can pick out a pair of red pants that suit you best, and white and baby blue stripes make it look extra special.
Colorful Business Suit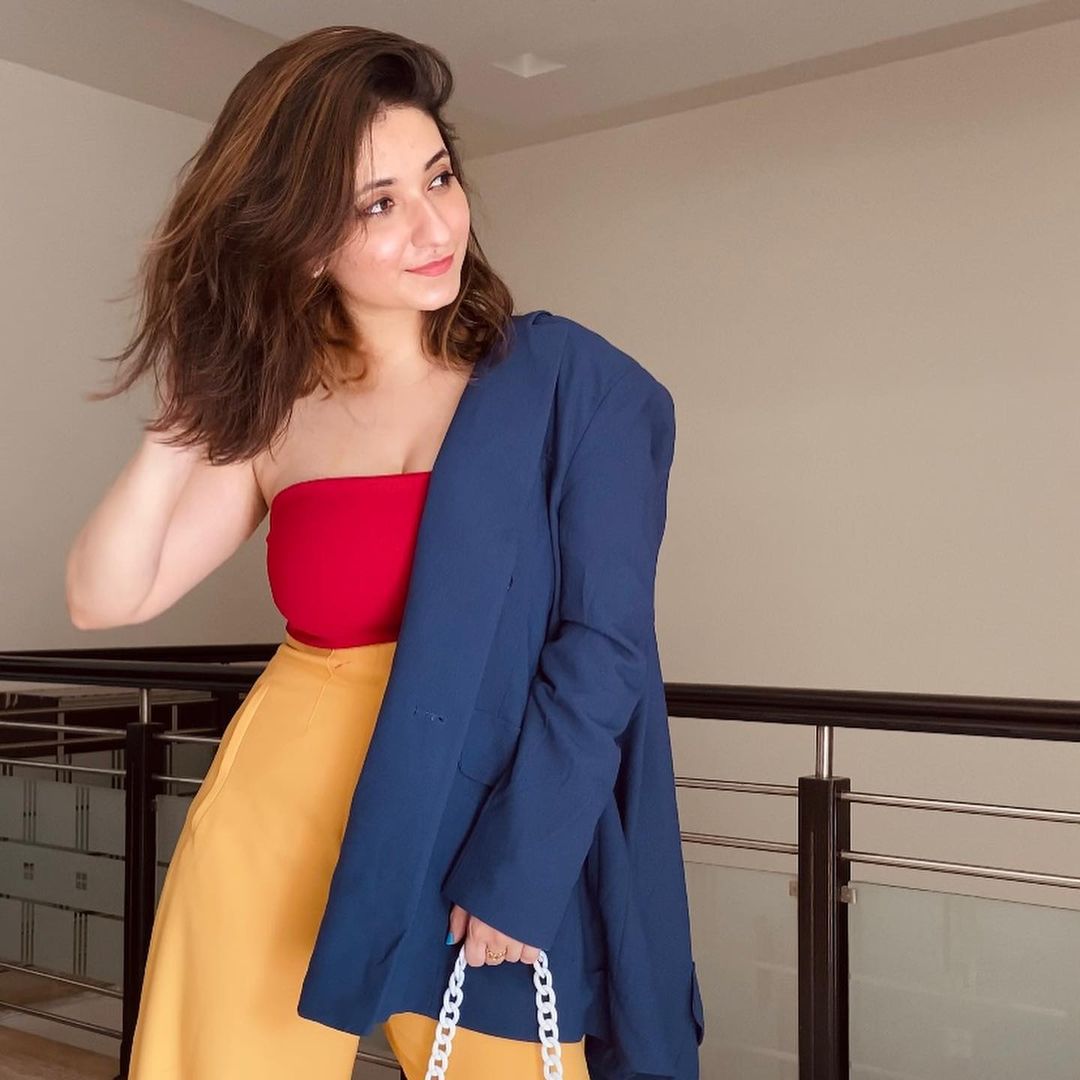 This is a business casual outfit inspiration. The warm yellow pant matches the red shirt perfectly and the dark blue tones of the jacket color block the whole outfit combination. It looks amazing, doesn't it?
Layers Of Color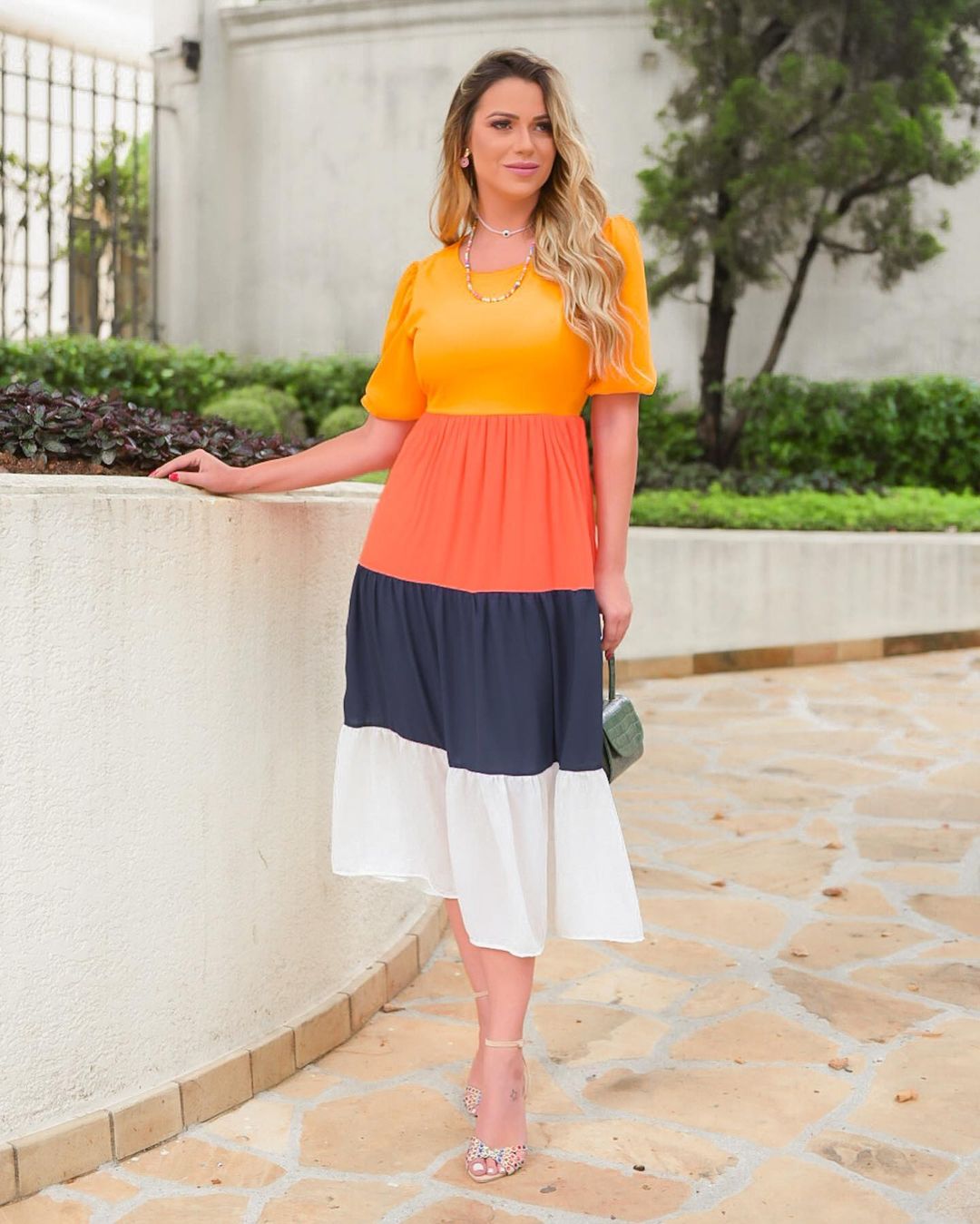 How amazing does this dress look? If you're going to a brunch with your friends and discussing life while looking great. The yellow and the orange match so well and confront the navy blue and white, making one awesome dress.
Contrasting Top And Sweatpants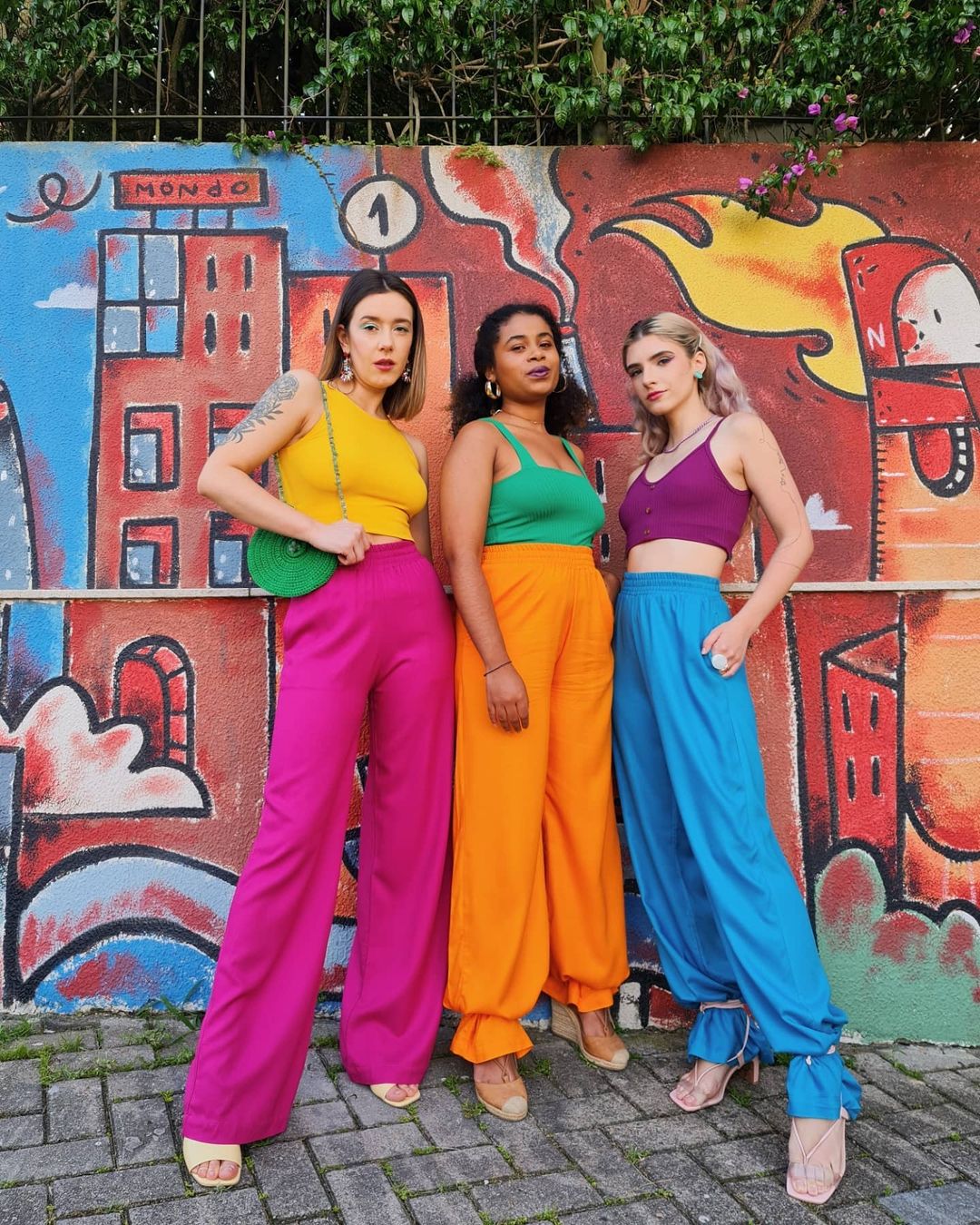 How else is loving this combo? The diversity of colors looks so compact and effortless. It speaks volumes of the true representation of color-blocking outfits.
Last but not least, when it comes to the color blocking trend, it's crucial to be self-assured and never be afraid to flaunt your sense of style, inventiveness, and mood. Always try new things, and each new color will reveal a new side of you! I hope you found some inspiration and can share this idea with a friend! Let me know which is your favorite and maybe share an idea with all of us! Until next time!