April is the month when young people descend on the California desert for America's most popular festival Coachella. Some music enthusiasts dress up for the occasion in luxury accessories, stylish minidresses, and high-waisted shorts, treating it as something like a fashion week. At Coachella, street fashion is as significant as musical performances. At the festival where fashion is definitely prominent, the style looks have become so influential that fashion brands are launching entire Coachella-inspired collections.
In this article, we will look at people who appeared in casual combinations inspired by the boho style that is prevalent in Coachella. Coachella outfits are known for their brilliant colors, unique styling, and abundance of jewelry The Red Indians, who were the first people to live in this wide land, inspired the Coachella boho style and that's why tribal patterns dominate in Coachella outfits. Such outfits come in particularly helpful because they are practical for festivals, going to the beach, and everything that is under the hot summer weather.
Among the audience of Coachella, celebrities are always present and all the eyes are turned to what they're wearing. That's why here you will meet the big world stars in the most unexpected outfits. What unites all of the people there is the casual, yet trendy festival fashion that changes every year as fashion trends come and leave.
Because Coachella is the center of fashion attention every year, let's look what were the best Coachella trends this year in order to find inspiration for your summer clothing or your next summer festival.
Crochet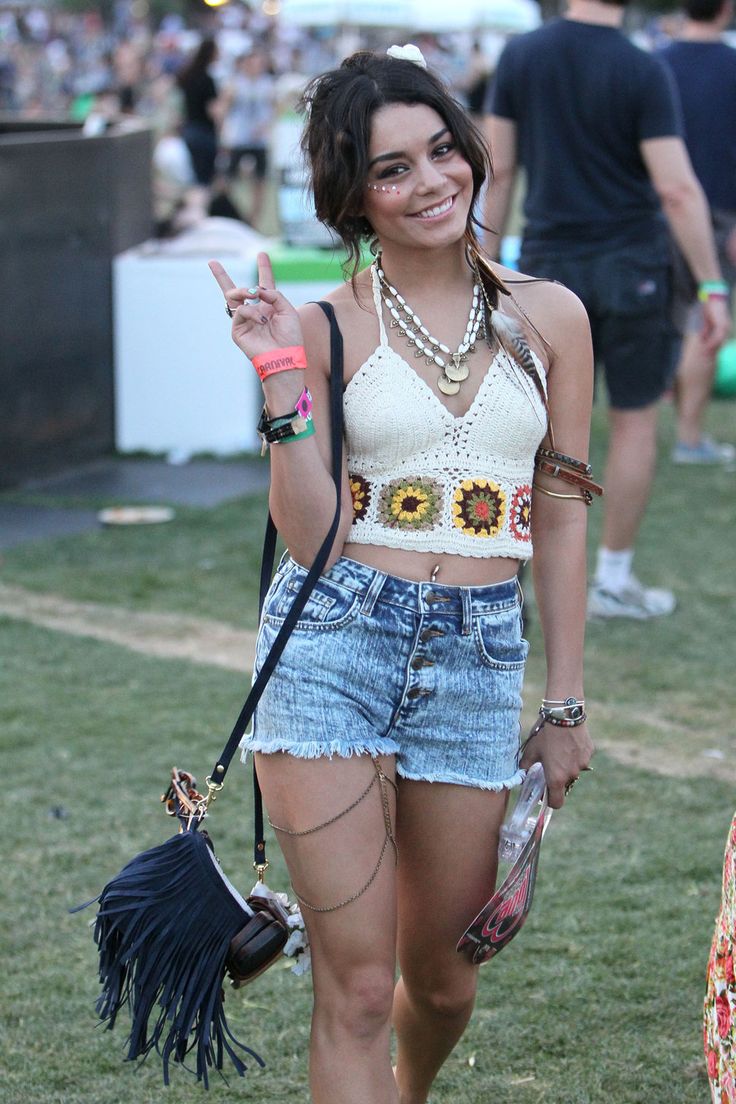 In Coachella, everything is crochet. Due to its holey design, crochet shirts, pants, hats, and even little patches sewn on garments were all the rage and allowed people to keep somewhat cool on hot days.
Snakeskin Print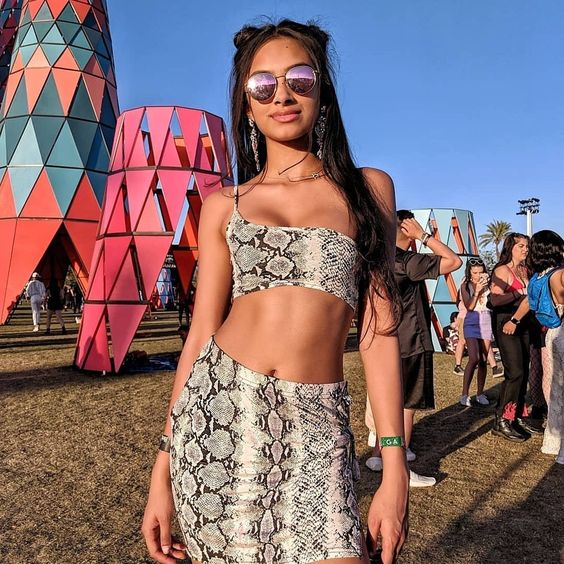 This summer, one of the best animal patterns yet is a strong return of the notorious snakeskin pattern. This year, snakeskin has pretty much appeared on everyone.
Matching Sets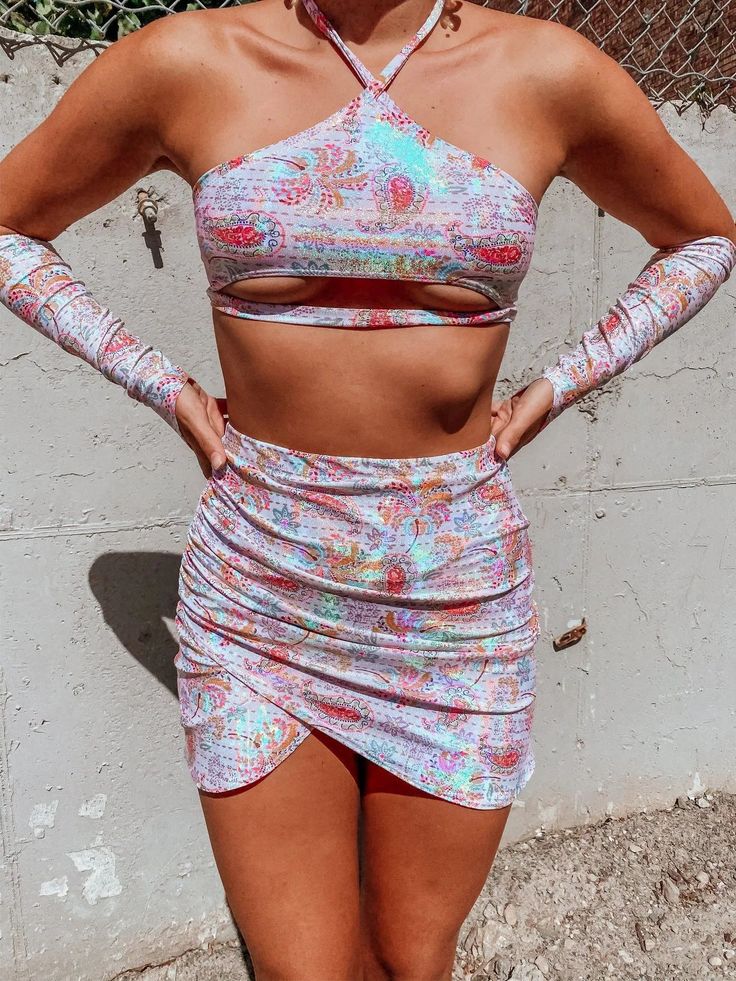 Matching sets are all in this year and there are various choices. From a crop top and skirt to loungewear that will make you feel like an Instagram bombshell, matching sets come in all shapes and sizes. Numerous alternatives are available. They are naturally fashionable. Never again will color contrasts or "does this match or not?" dilemmas be a concern.
Statement Pants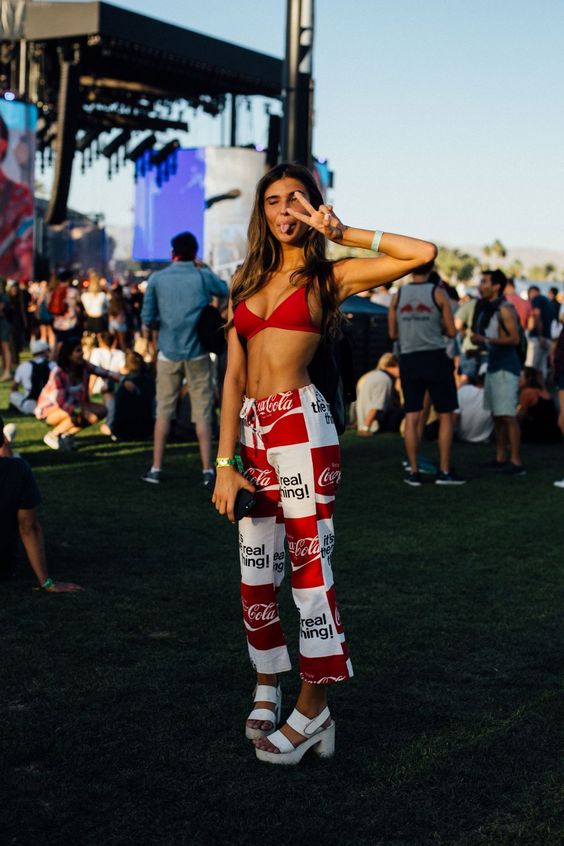 Statement pants or "party pants" are very trendy this year, so no wonder they dominated the Coachella fashion this year. They are funky and eye-catching. Checkerboard patterns are proven to be a popular design trend for 2022.
All About The Sparks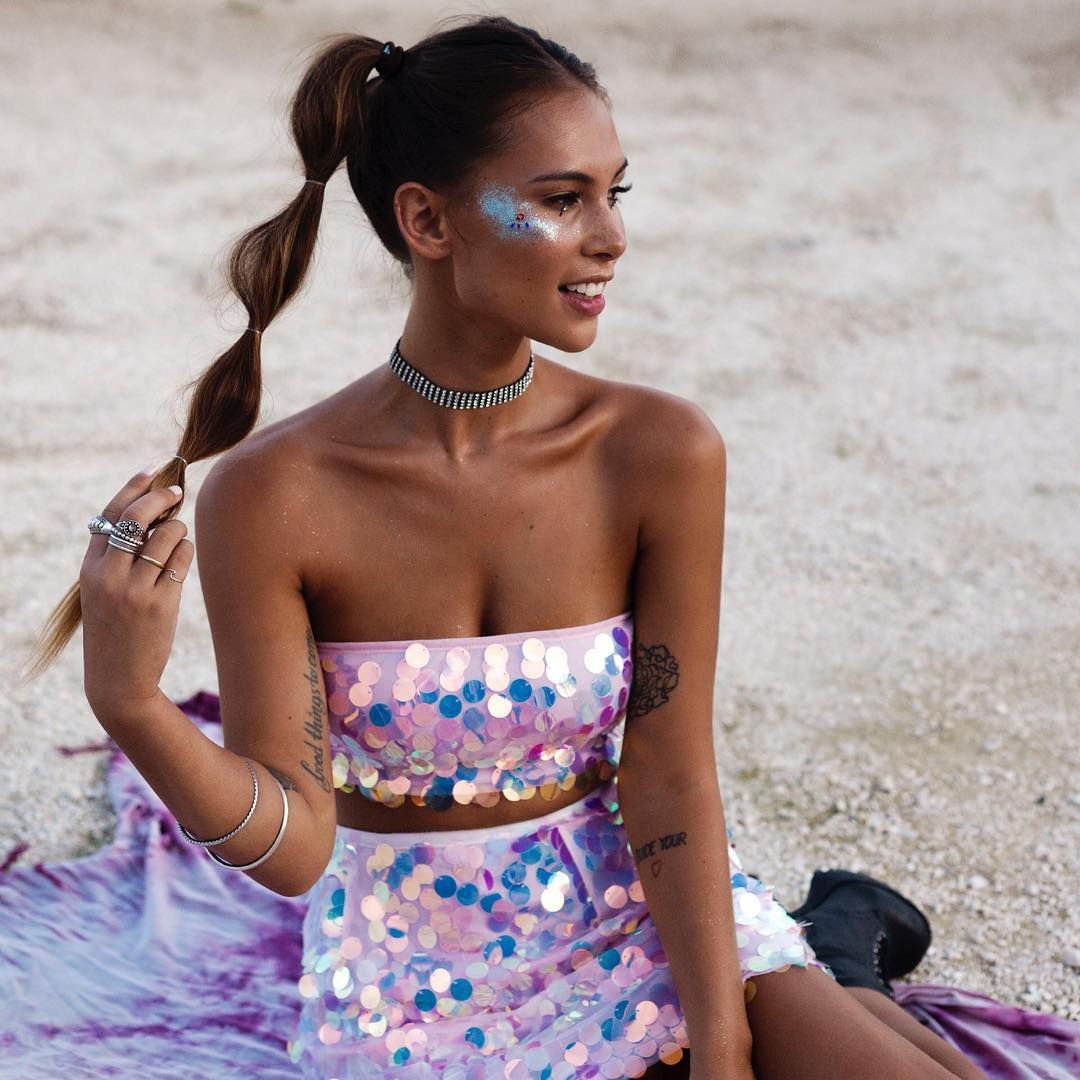 Sequins and glittery "Euphoria" makeup, especially in pastel colors. Sequins are fun and brave way to add glitz and shine to your wardrobe.
Orange Is The New Pink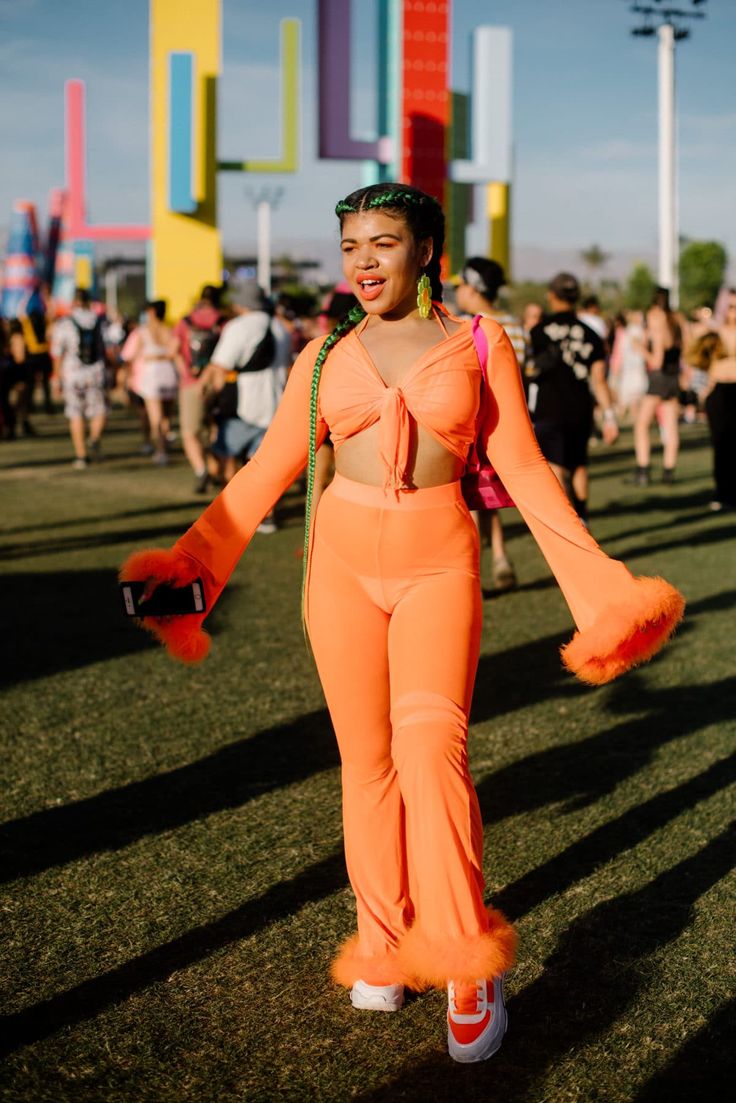 Nobody would've ever guessed that orange color would be fashionable. However, after being in lockdown for two years, dressing up is greeted with joyful hope. Party and occasion attire has never been brighter in color, while festival attire has never been more carefully chosen. Bright orange turns out to be the summer's favorite color.
All White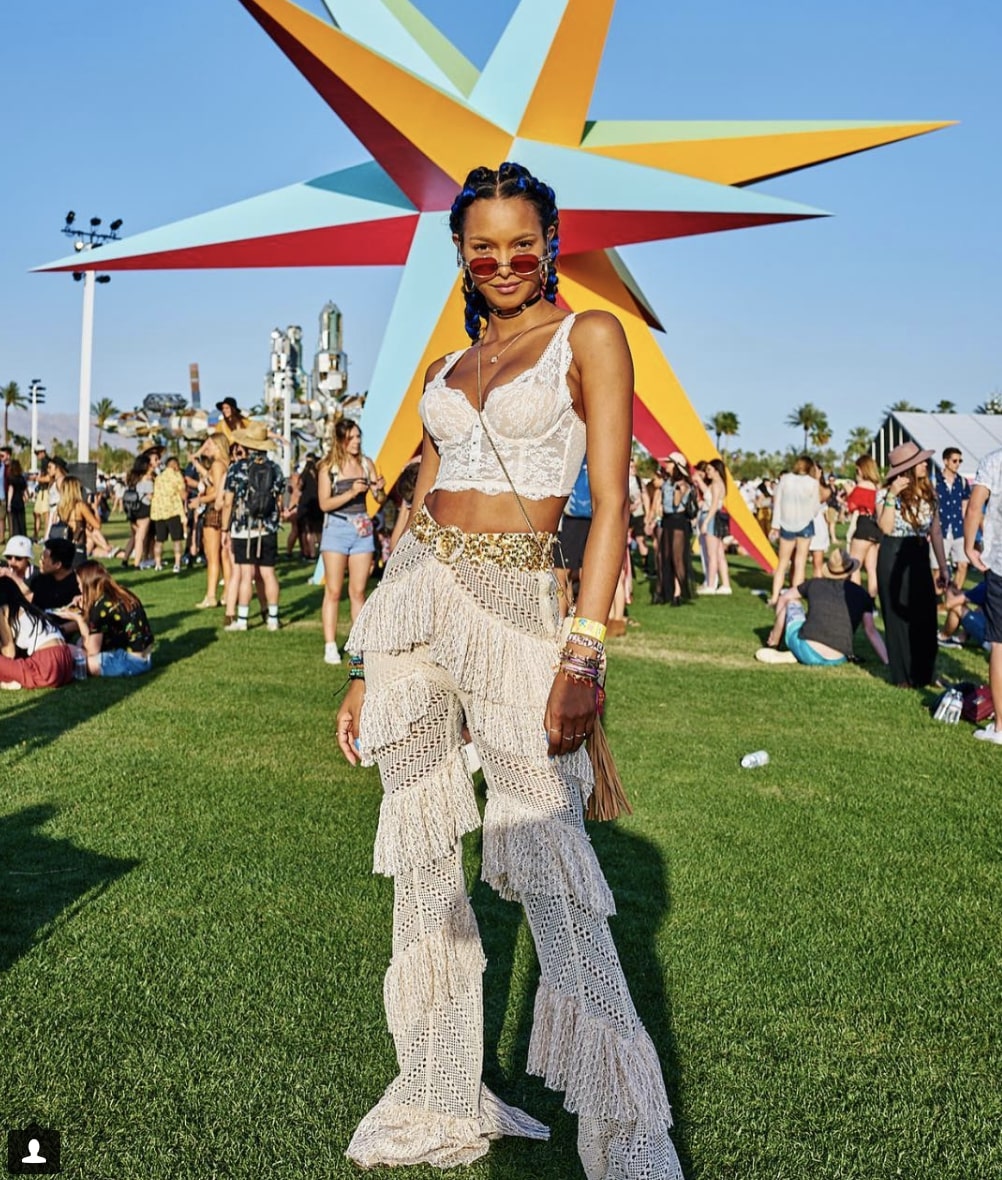 The ambiance of the desert was perfectly complemented by neutral tones and softer hues. To create a more interesting appearance, you might experiment with different styles, shapes, and patterns. Make it eclectic.
Neon Shades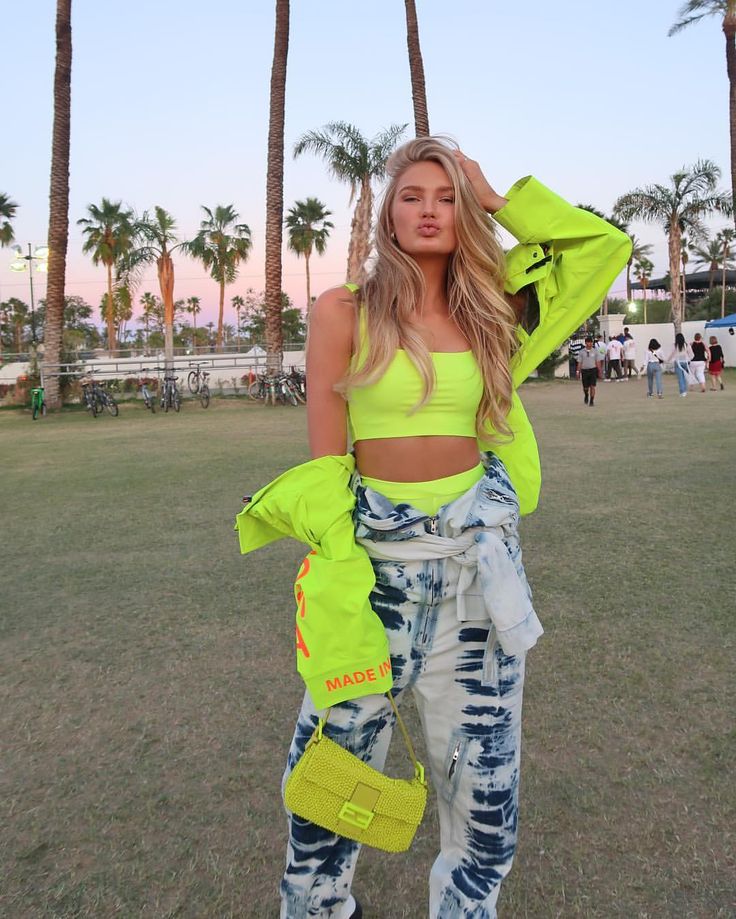 Neon means party! Neon is colorful, exciting, and ideal for warm weather. The whole Coachella landscape was filled with pops of pink, orange, yellow, and green.
Cowgirl Style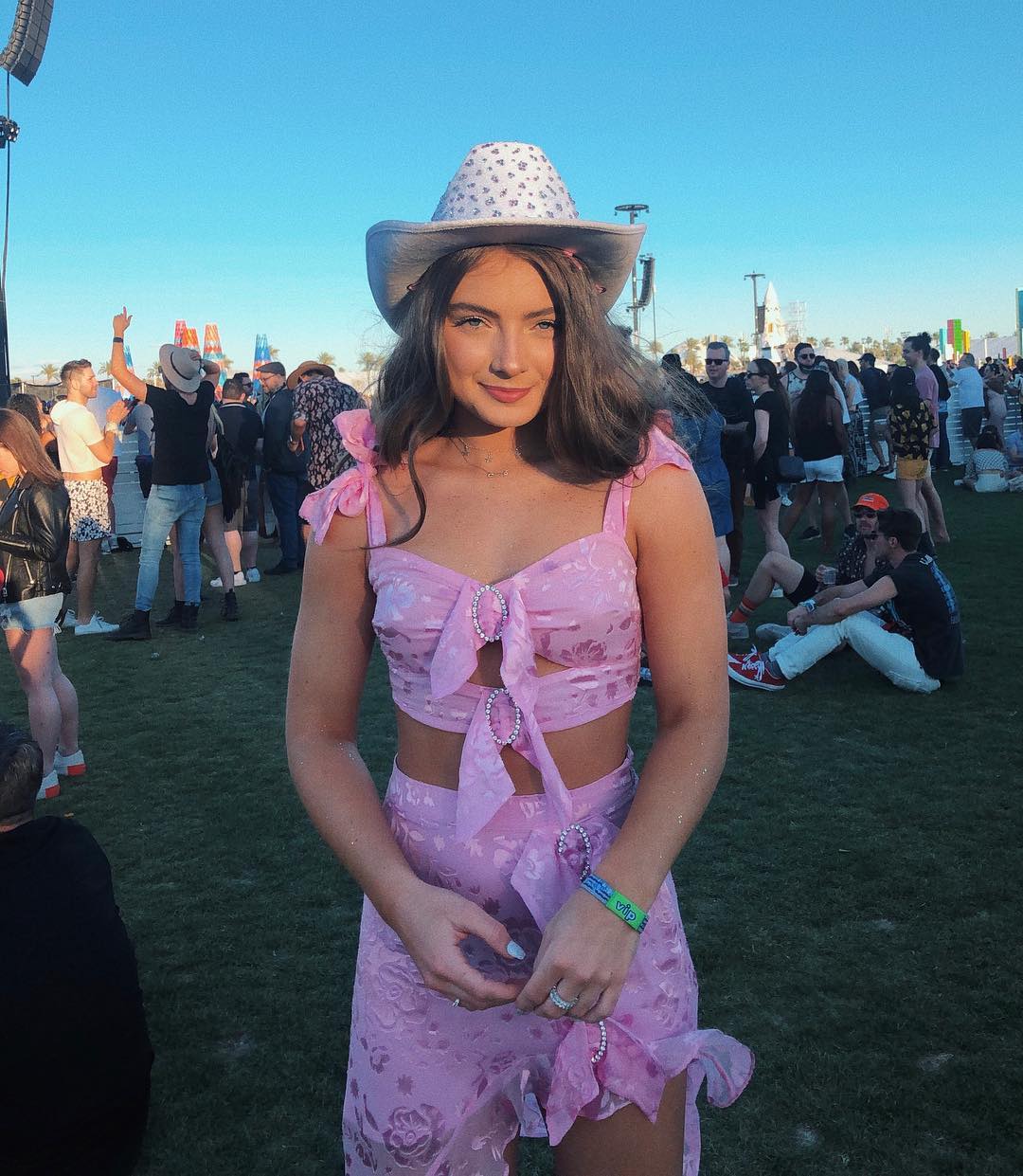 Cowgirl style is a tradition in Coachella because it is in line with the setting of the festival. Add some cowboy boots and a cowboy hat and a trendy dress or shorts with a crop top shirt and you are good to go.
Transparent Dresses
What's better than looking sexy and cool under the hot weather at the same time? Transparent dresses give you just that! To wear a transparent dress that is not so revealing, invest in cute underwear and carefully choose. Don't forget to wear it with confidence!
Flowy Everything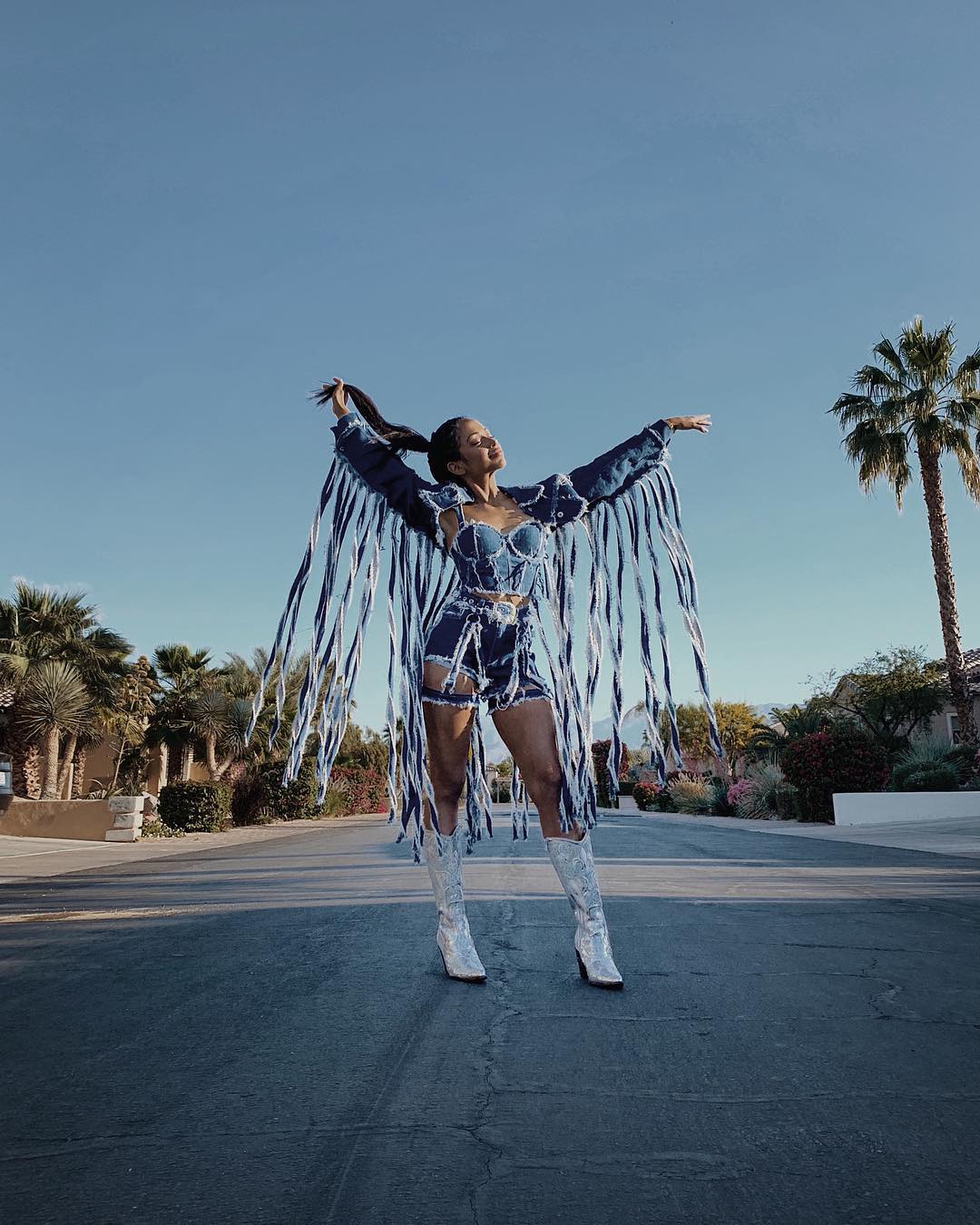 The cowboy-inspired tassels outfit is very fashionable for a festival. Be bold enough and make tassels out of denim and make it a western girl look. So confident and sexy!
Fishnet Tops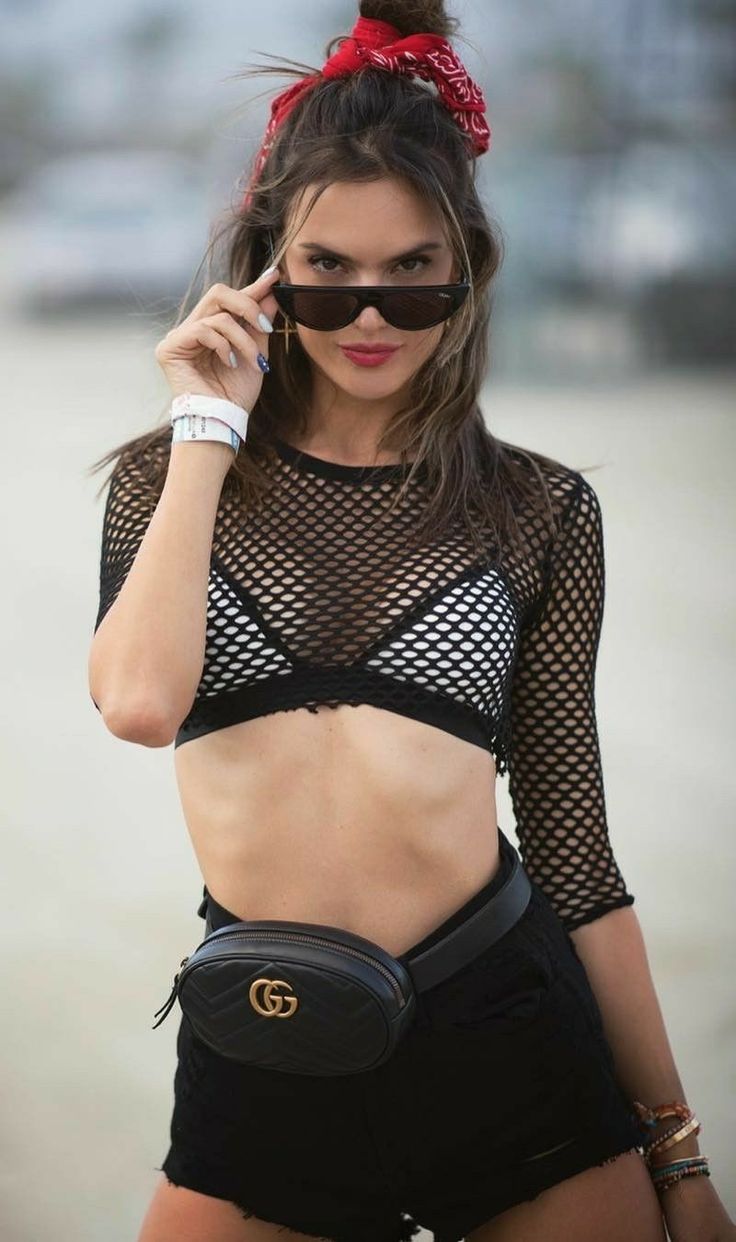 Fishnet goes in and out of style. But this year they are in! You can use a fishnet top as a way to bring out your sex appeal and be the statement piece of your outfit. But whatever you do, do not add fishnet bottoms because it would be too much. It's all about balance.
Romper Outfit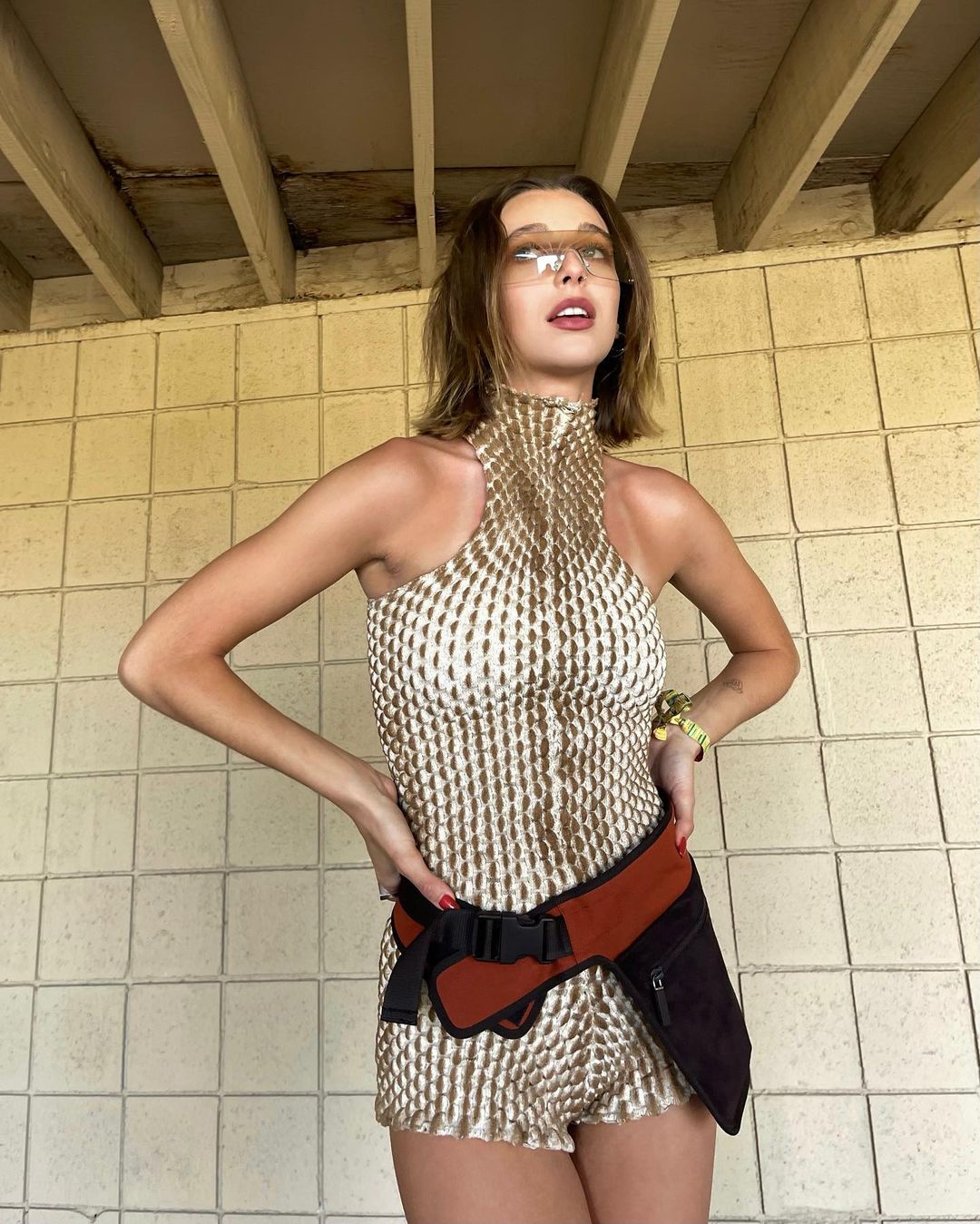 The rompers are great! If you don't have time to match an outfit, just put on a sexy romper, add some jewelry, and a fancy mini bag and you would look just as cool.
Mini Skirt Mini Everything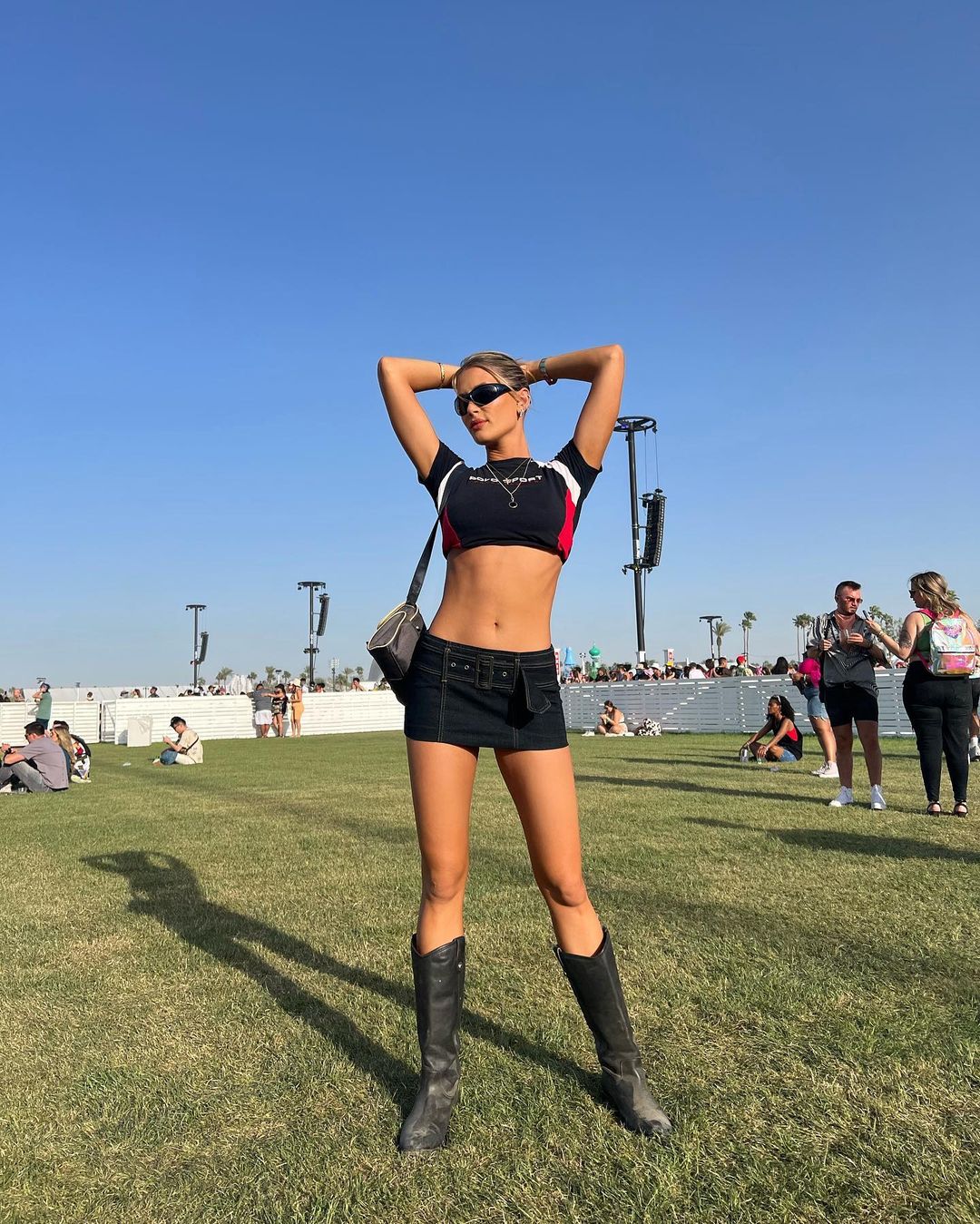 Y2K aesthetic is back in town, and with it, so are the low-rise mini skirts. This is more of a baddie slash Y2K style and if you like this style then go for it! This mini skirt right here is perfectly combined with a sports crop top and boots. Sexy from head to toe.
Bikini Outfit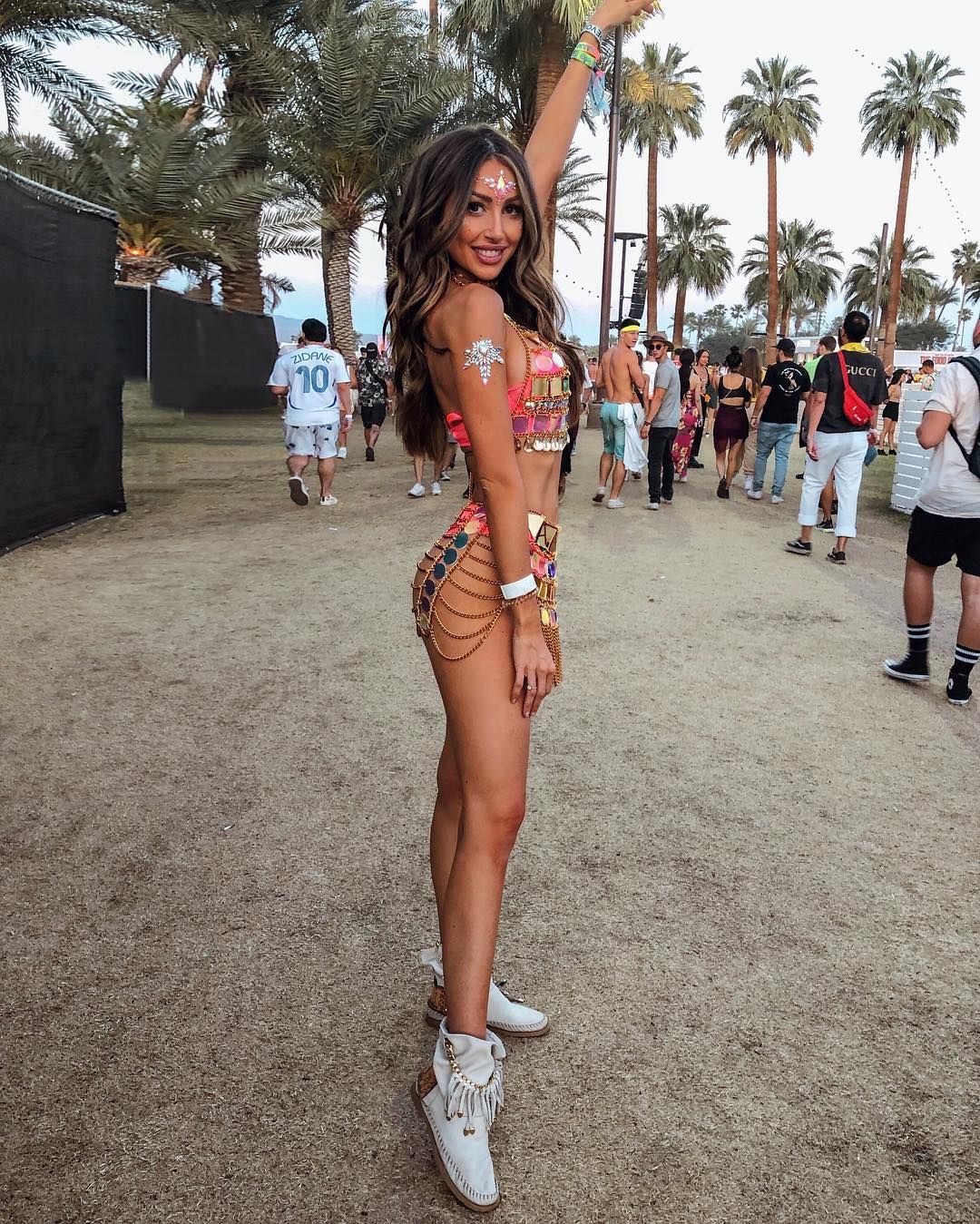 If you are prepared to go all-in with your style, then be bold enough and wear a bikini outfit. If you think it's too revealing, then put on a transparent dress to make it more elegant.
Corset Tops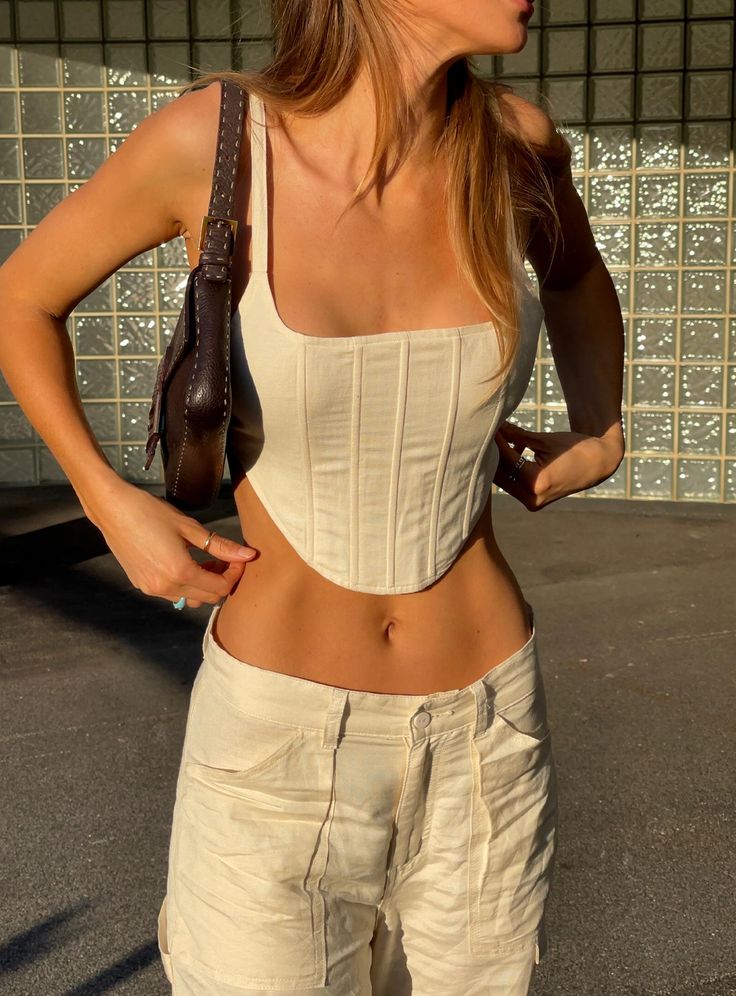 Corset tops are the newest trend this year and they are here to stay. They emphasize your thin waist and make you look sexier than ever. A corset crop top combined with low-rise bottoms would be perfect for emphasizing your curviness.
Gingham Outfit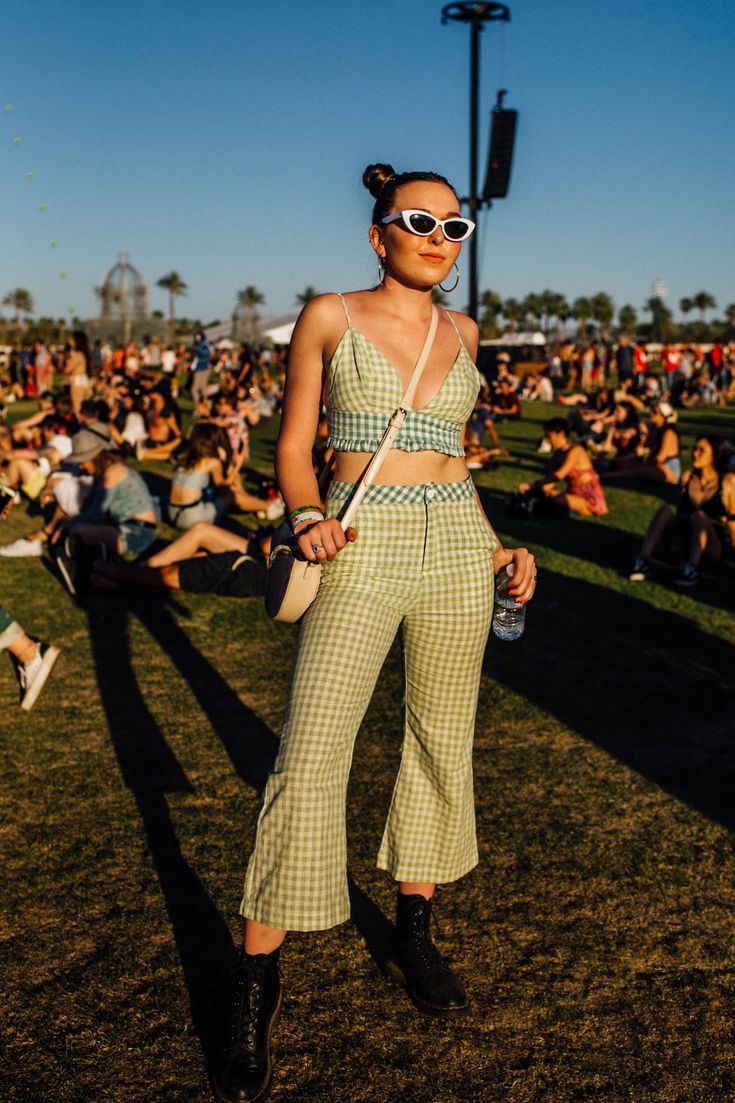 Gingham is one print trend that people have remained wholly devoted to over the past few years, nearly to the point of obsession. People continue to be inspired by the fashion from the 60s and 70s so they wear gingham bell bottoms, gingham matching sets, skirts, and bootcut trousers. etc. For statement items, combine gingham with other fabrics and patterns.
Those were the best trends that prevailed in this year's Coachella festival. These trends are all the rage this summer so I hope I've given you some ideas about how to dress for your next summer festival. Coachella always amazes us with the rich fashionable style and I simply can't wait for Coachella next year and see how people will dress up. Don't forget to leave a comment down below about your favorite Coachella fashion trend.