Even though the new millennium started almost 20 years ago, it can be strange to think of anything set in the 2000s as a period piece. Many shows and movies are looking at the last 10 years, like 2018's Lady Bird, which takes place entirely in the decade, and This is Us, which is full of flashbacks.
When millennials think back on that time, it's like opening a time capsule full of some of their best memories and worst embarrassments. Your style during that time probably falls into the latter category. But, even though you hope your style has changed since you were a preteen, if someone tried to blackmail you with photos of you wearing butterfly clips and frosted lip gloss from the 2000s, they would be out of luck. Everyone has regrets in life, both about fashion and other things, but not about how they looked in the first few years of the new century.
It's okay to miss the 2000s because that's when some millennials started buying their own clothes and setting their own fashion trends. Shopping and trying out different hairstyles became important in a way that they hadn't been before. In the 2000s, people first started to think about how their looks could be a part of who they are. Even if some of those old pictures are embarrassing, you could think of what you wore and how you did your hair as a rite of passage. Even if nothing else came out of it, it was a great time.
Many of the clothing trends of the 2000s came about because of globalization, and the rise of fast fashion (affordable clothes based on runway designs that can be found in department stores like Mervyn's, J.C. Penney, and Macy's), and the growing influence of celebrities as style icons. As with every decade, styles and looks changed as the 2000s went on, so if you need to put together an outfit, don't assume that your 2001 tracksuit will work for everything. In the 2000s, some big trends didn't last long. If you want to look a certain way, make sure your style is from the right time before you go to set.
Allow us to take you on a trip down memory lane to see some of the biggest fashion outfits and styles of the 2000s all over again.
Pocketless Low-rise Jeans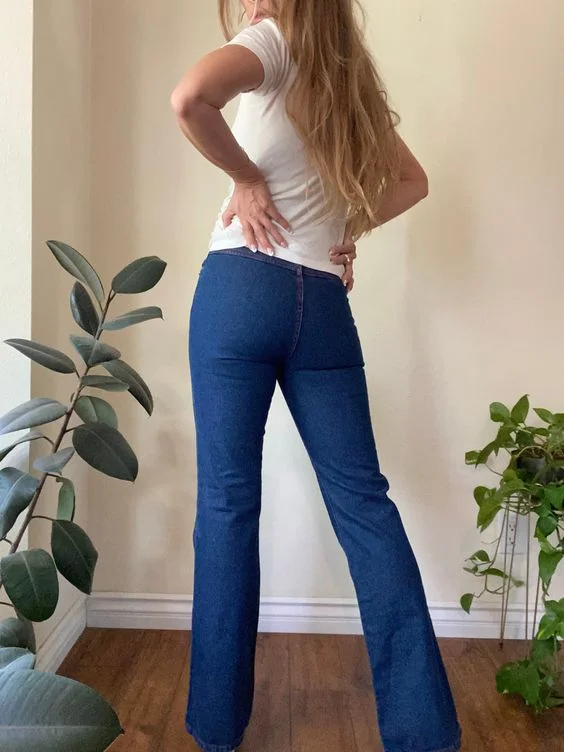 When pocketless jeans became popular, low-rise jeans for women were the must-have denim style of the decade. If your pants didn't have pockets, you could make it look like your buttocks were lifted and draw even more attention to your derriere. Also, since flip phones were one of the most important fashion accessories of the 2000s, pocketless jeans were a great way to show off your phone.
Juicy Couture Tracksuits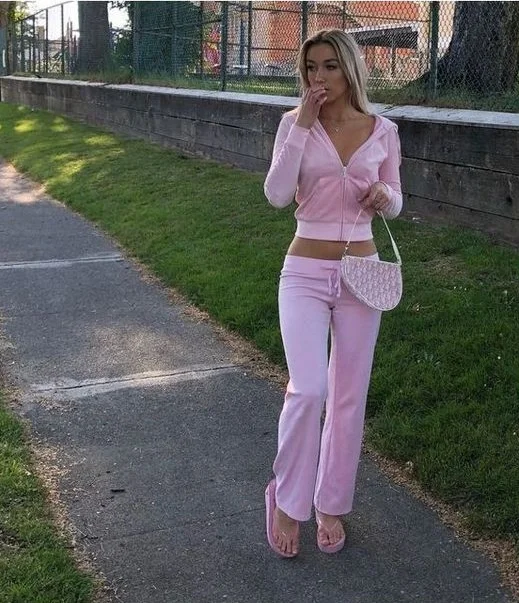 If you like the athleisure clothing trend, you should thank the first Juicy Couture tracksuits for making them so popular. With their Juicy Couture tracksuits and huge Louis Vuitton bags, Paris Hilton and Kim Kardashian stand out as two of the most fashionable celebrities of the 2000s.
Bright Skinny Jeans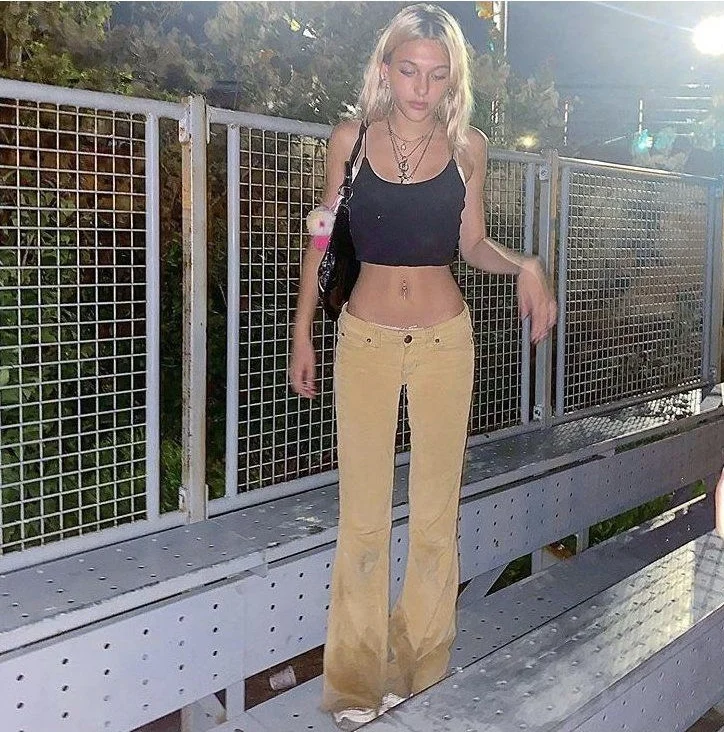 Denim was the most popular fabric during that time, so it's not surprising that skinny jeans came in every color. Whether you liked True Religion, Diesel, or Sevens, you had to have at least one pair of brightly colored skinny jeans in the 2000s. Few fashion trends in the 2000s brought men's and women's clothes closer together than skinny jeans in bright colors, but instead of pastels, designers focused more on jewel-tone colors.
Tank Tops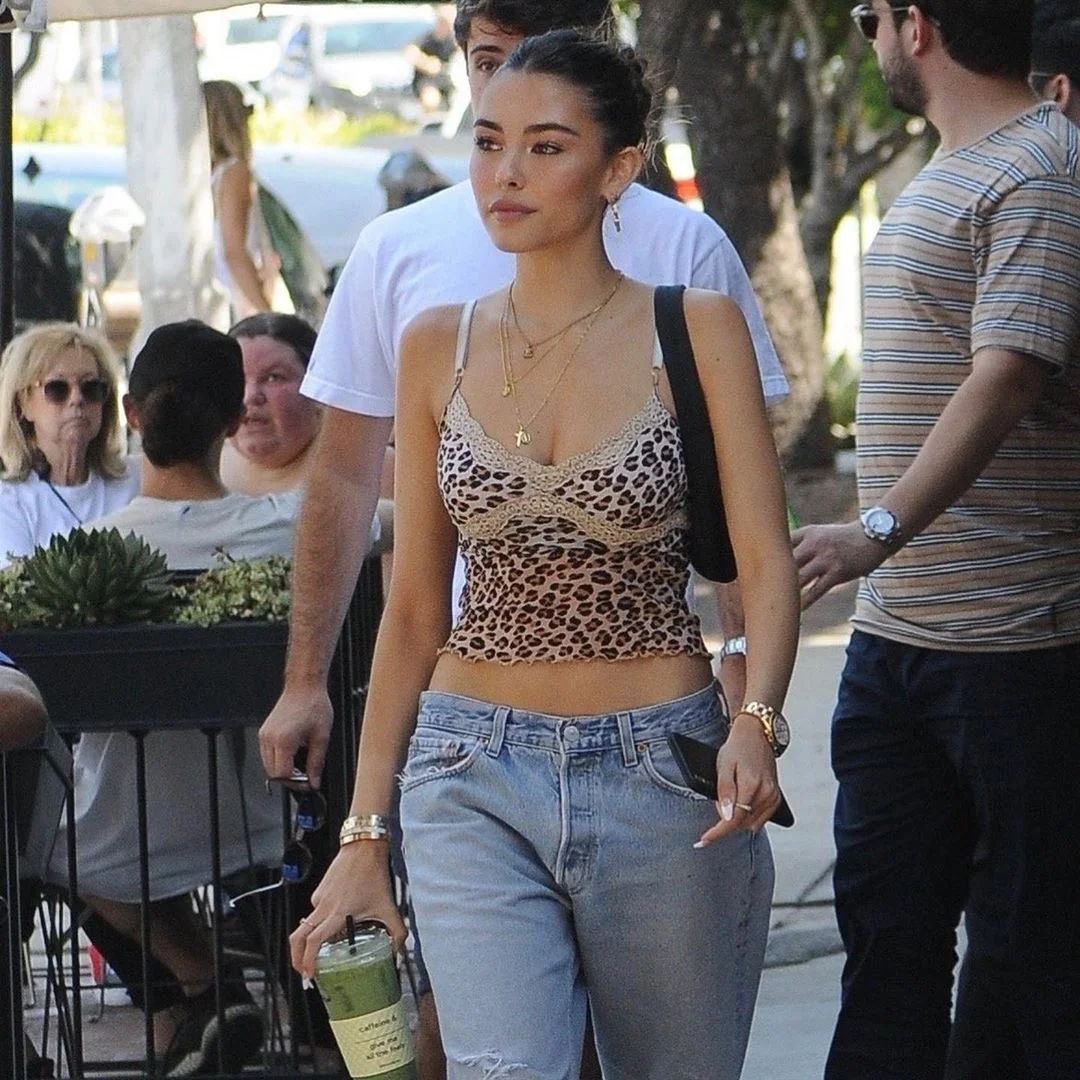 The figure-hugging silhouettes that were popular in hip-hop fashion in the 2000s were a key part of most of the looks. As athleisure was one of the most popular fashion trends of the 2000s, it's not surprising that these closet staples were seen everywhere, from the red carpet to movies about coming of age. In the 2000s, baby t-shirts and tank tops were worn by Disney stars like Alyson Michalka, Ashley Tisdale, and Hilary Duff. They were also a great way to show off your new spray tan and midriff. For a more modest look, people would wear baby t-shirts under their tank tops.
Dresses Over Jeans Outfits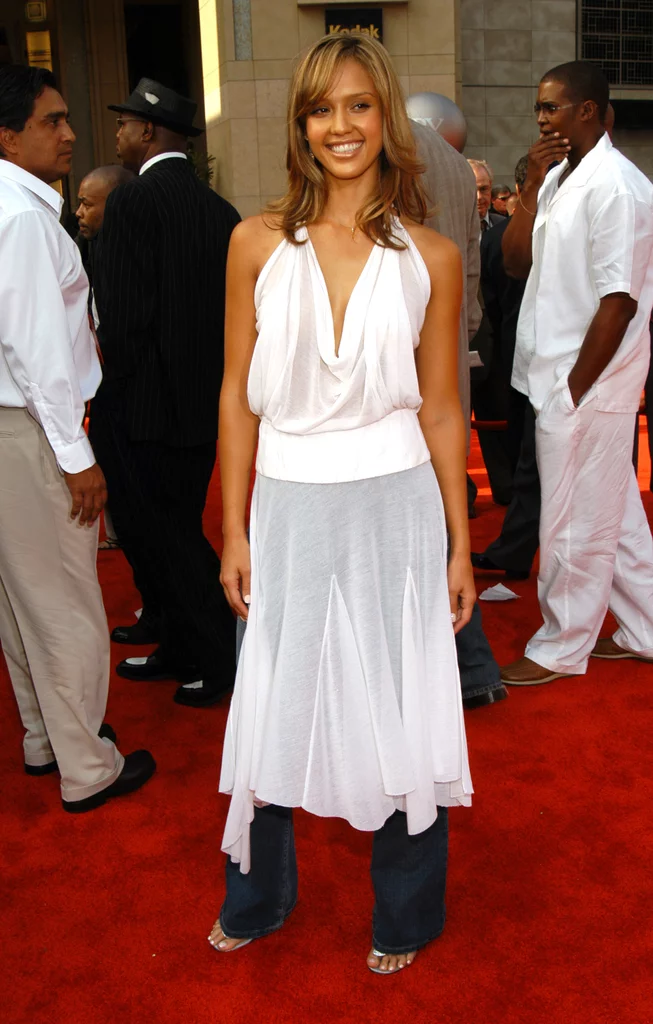 One fashion trend from the 2000s that is still popular today is wearing dresses over jeans. This style was inspired by the "dresses over leggings" looks that were popular at the same time. Dresses over jeans became a fashion trend in the 2000s, thanks to younger celebrities like Kelly Clarkson. This style lets stars look dressy without being too formal. Also, the dresses-over-jeans style of the 2000s was one of the first signs that gender lines were starting to blur in rebellious ways.
Cargo Pants Outfit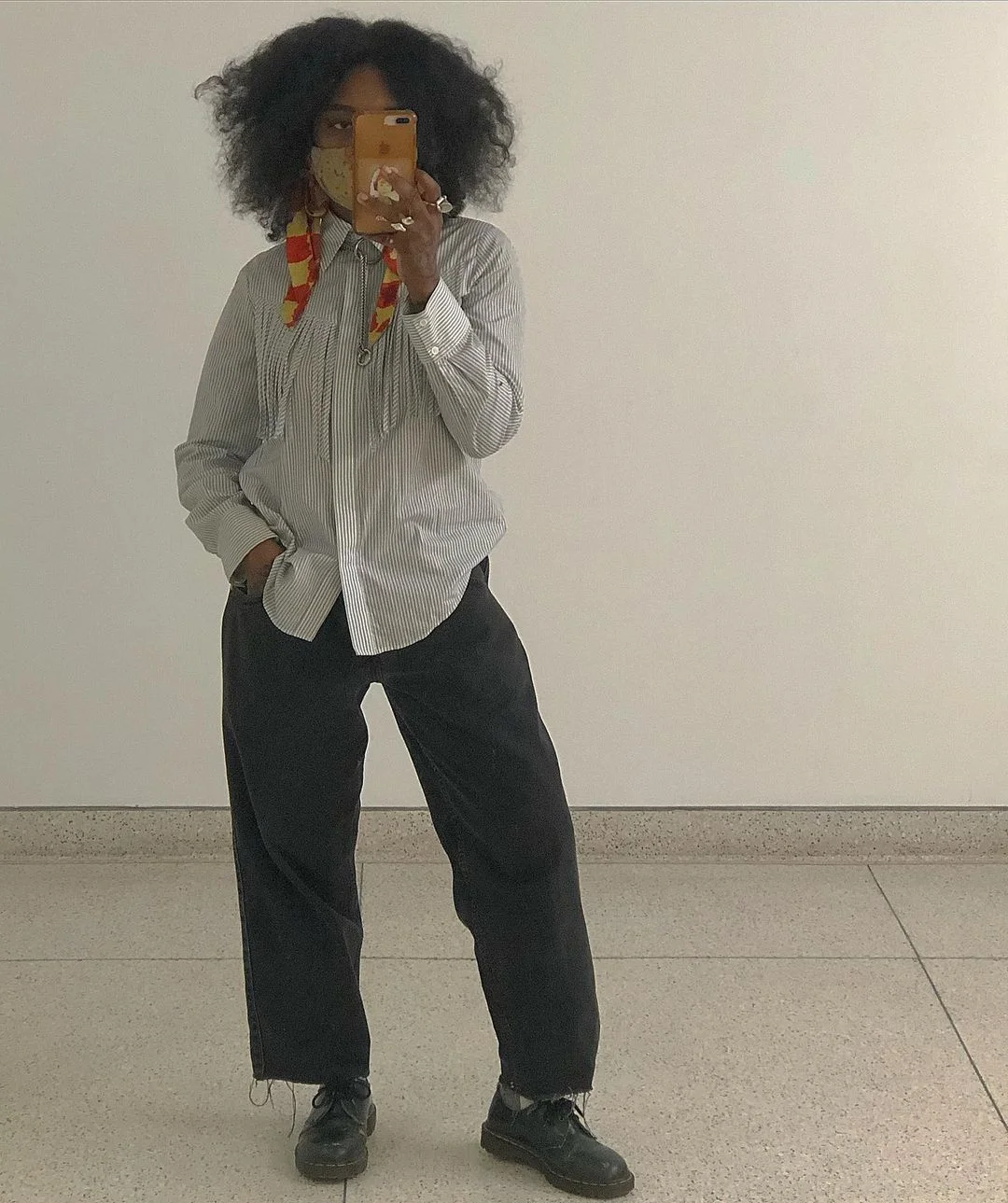 We were crazy about this style when Hilary Duff was Lizzy Mcguire. She always wore hers with some cool pointed shoes and a hat, and we wanted to be her. In their music videos, bands like 3LW also made cargo pants look cool, so we still want to be Cheetah Girls. Cargo pants come in so many styles, from cropped to loose to army print, that you can't go wrong when looking for a pair. These stylish pants can also be worn all year long because they are a transitional piece.
Capris Pants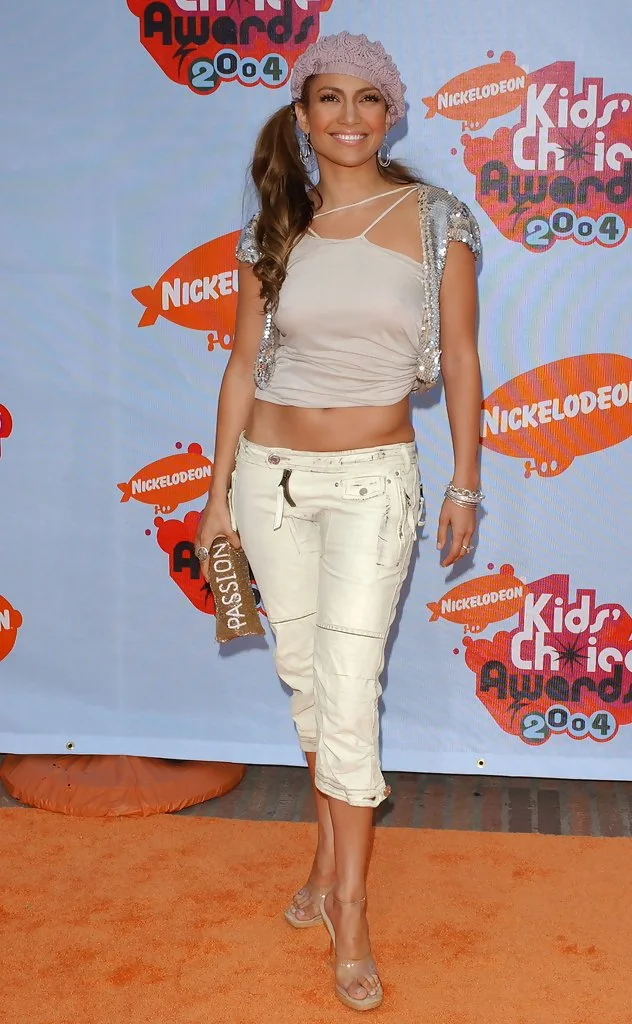 Somewhere along the way, fashion decided that cropped pants were attractive and flattering, even though most people might not look the best wearing them. The pants initially became a trend because they looked like something from the past, but they quickly developed into their own style in the 2000s, and that style is still popular today.
Babydoll Dresses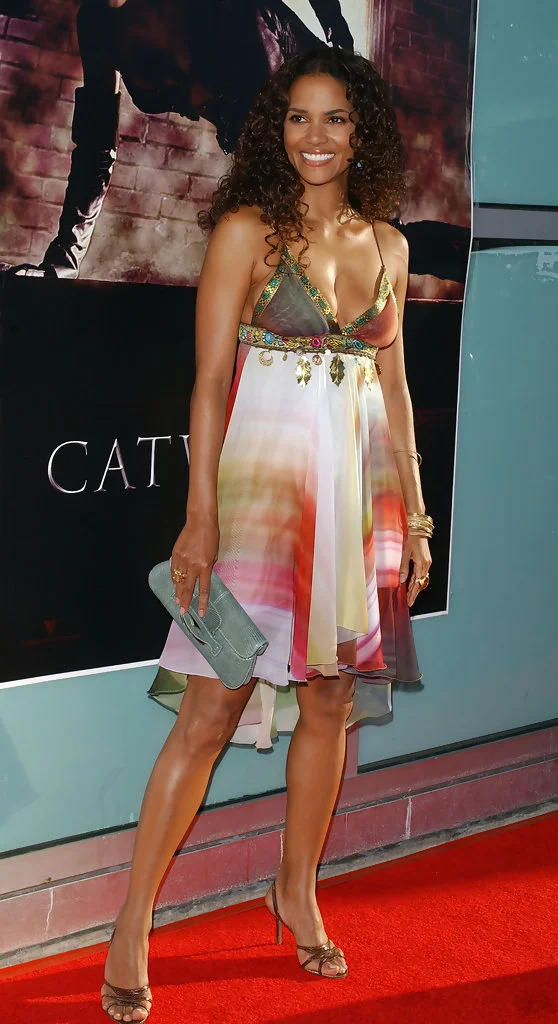 From trapeze dresses to sacks and empire waists, the aughts were all about dresses with a higher waistline, no matter the length. The silhouette already made a comeback in this decade, in the pieces of designers like Cecilie Bahnsen that look as if they are made for a child.
Bubble Hems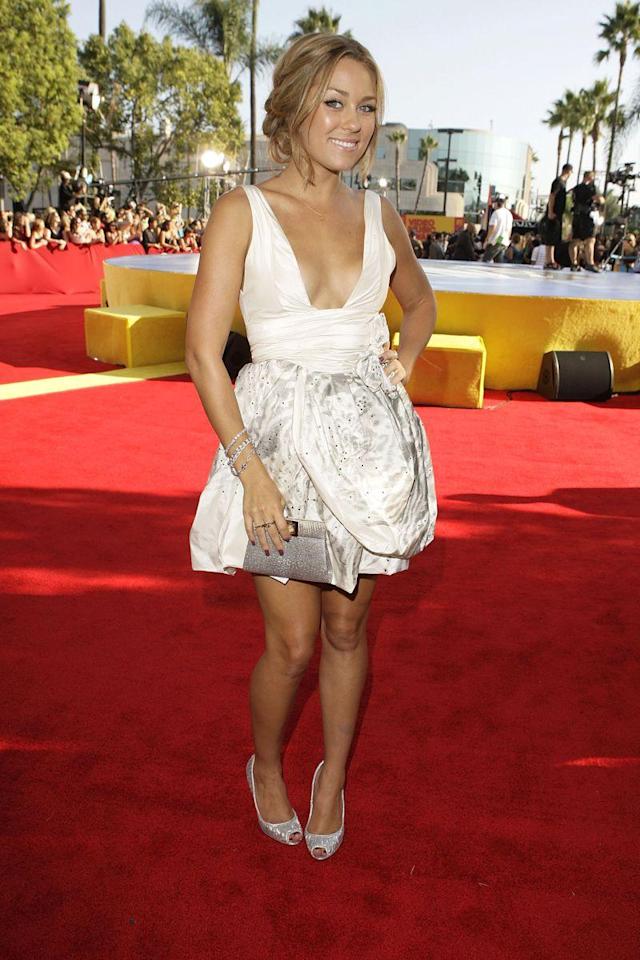 The bubble hem was a simple way to make clothes that gave them a unique look in the late 2000s. Its shape was both retro and futuristic. Most of the time, they were combined with platform, peep-toe, or cut-out sandal booties.
White Tank Tops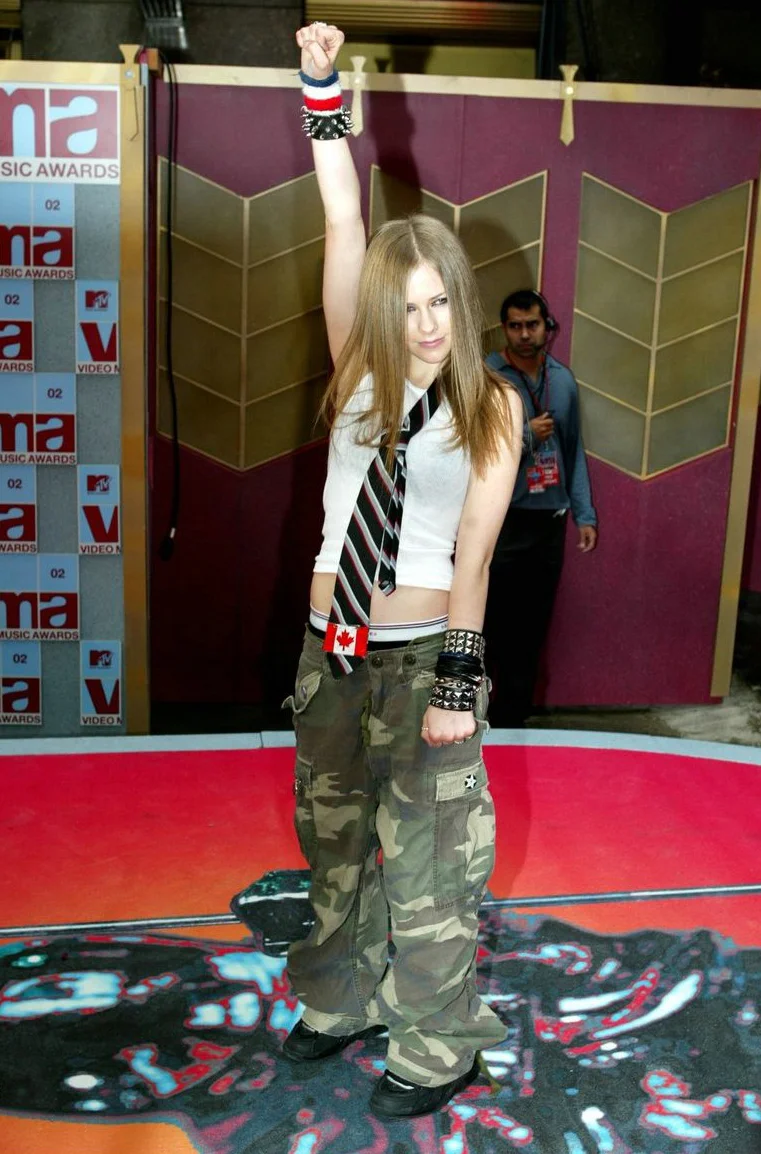 We can't have a 2000s outfit without the legend herself Avril Lavigne, can we? Yes, these clothes were called "wife beaters" without anyone giving a second thought. At the time, ribbed men's undershirts from brands like Hanes and Fruit of the Loom looked subversive, like a response to all the girly babydoll dresses, platforms, and going-out tops.
Messy Dresses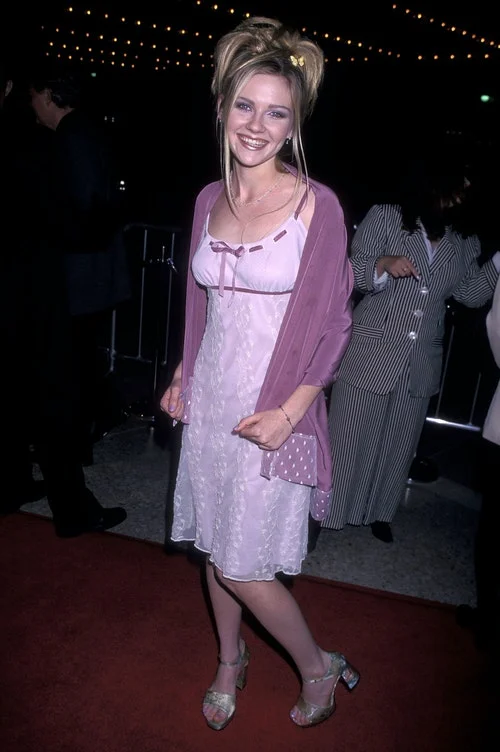 At that time, everyone knew that dresses with mesh overlay, appliqués, and a tendency to dig into your armpits, creating the ever-flattering skin roll, weren't doing us any favors. But Kirsten Dunst and all the other fashionistas of the time knew that the best way to dress up a fancy pastel dress was to add an even fancier wrap.
Denim Everything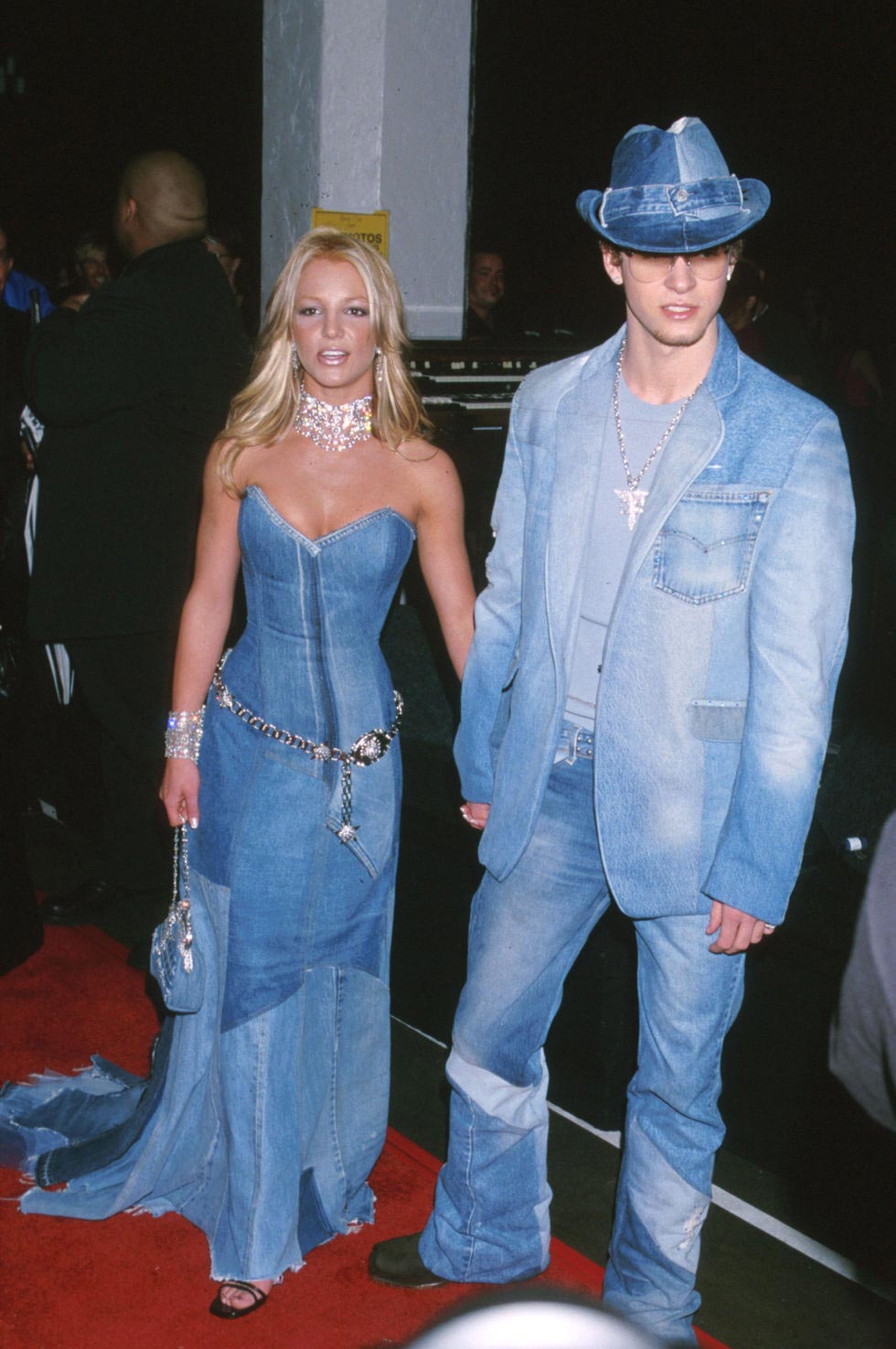 Originally made famous by Justin Timberlake and Britney Spears, this look got everyone talking when the famous couple wore it for the first time at the American Music Awards in 2001. Her dress, which had no straps, was tight at the top and flowed gracefully down to the ground. The bottom of the dress was made of different shades of blue denim, which almost made it look like it could be worn from day to night. Her diamond and silver-studded belt hung loosely around her hips and went well with her denim purse with a sparkly strap.
Bandana Tops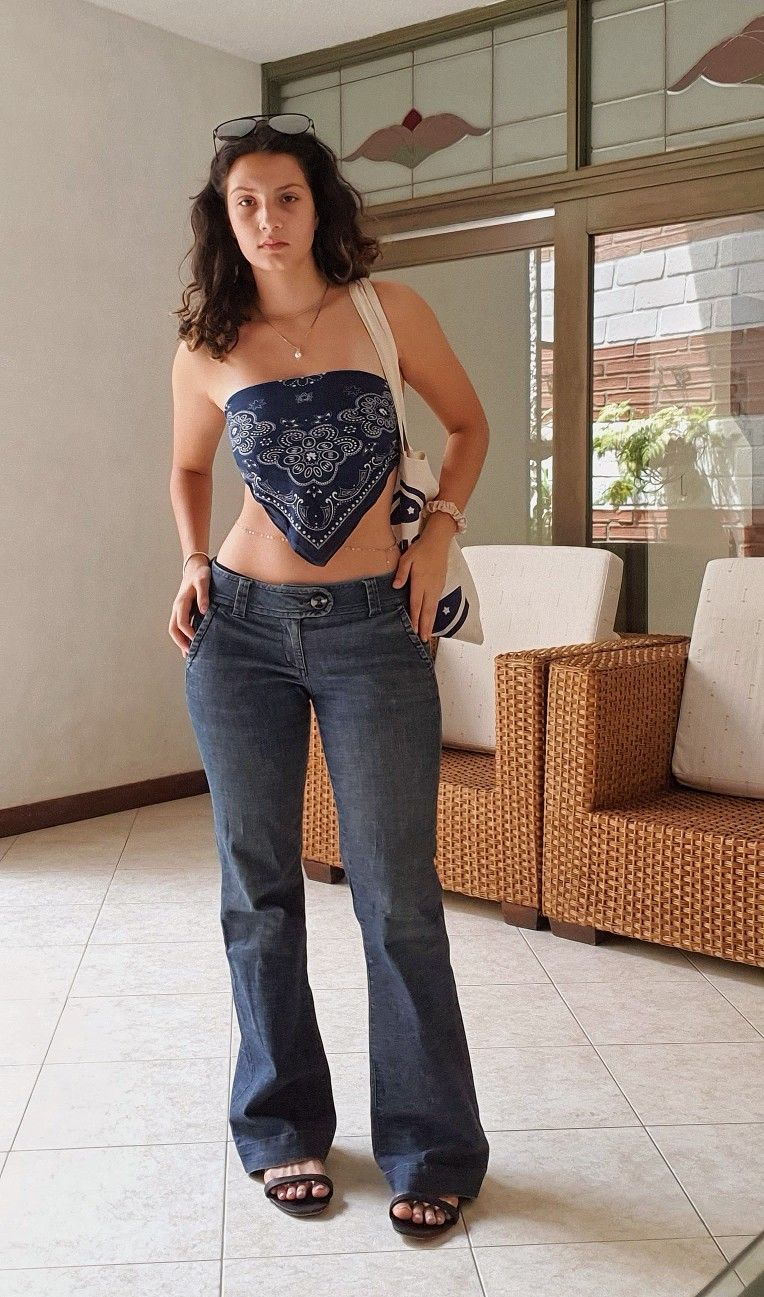 In the 2000s, people also liked to show off their legs and midriffs. People didn't all have Beyonce's custom-made designer clothes, though, so they started to make do with what they had. Using the phrase "what your mama gave you," bandanas were turned into tops, which eventually became a fashion trend. With a pair of low-rise jeans and wedge mules, you could look like the fourth member of Destiny's Child.
Bandage Dress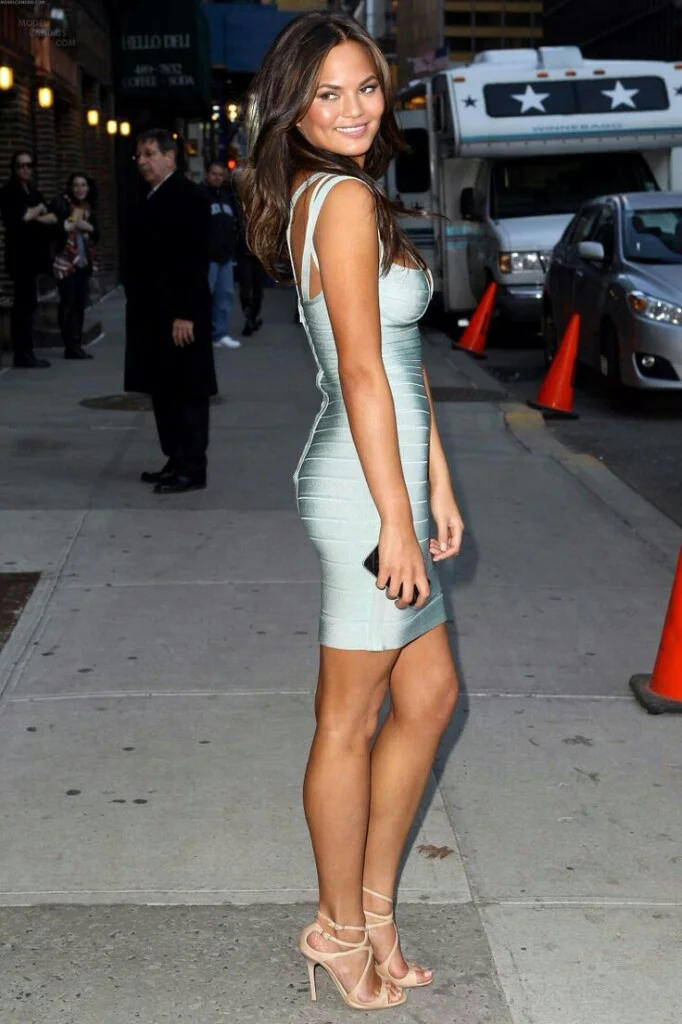 The bandage dress by Herve Leger, a French fashion house that opened in 1985, is one of the most recognizable styles of the mid-2000s. Everyone from Kim Kardashian to Lou Doillon wore one. The bandage dress was so popular that the most well-known celebrities would wear it on every red carpet. Even though Hérve Léger isn't as big as it used to be, the classic bandage dress shape is still the best.
Popcorn Shirt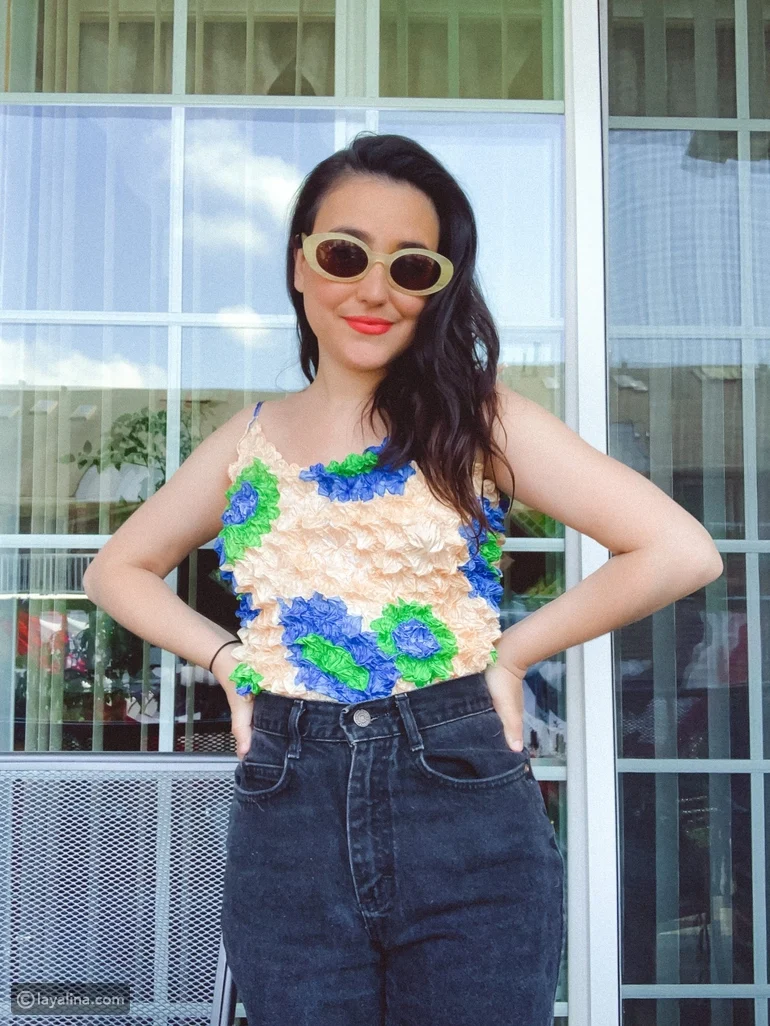 Remember those shirts that look like they are meant for a child, but when you put them on, they were the right size? In the 2000s, those popcorn-like shirts were where new ideas met elegance.
When we look at the most popular looks of the 2000s, it's clear that people were more willing to take risks with their clothes and styles back then. Most outfit ideas from the 2000s started out as everyday clothes and became trends that are remade today in capsule collections for Millenials and GenZ.
Do you like 2000s fashion and do you have pieces of clothing from that time? Let us know your thoughts and opinions!