After the Middle Ages, the Renaissance was a time of great cultural, artistic, political, and economic "rebirth" in Europe. The Renaissance is usually thought to have taken place from the 14th to the 17th centuries. It led to the rediscovery of classical philosophy, literature, and art. During this time, some of the best thinkers, writers, politicians, scientists, and artists ever lived and worked. At the same time, global exploration opened up new lands and cultures to European trade. People say that the Renaissance bridged the gap between the Middle Ages and modern society.
During the Renaissance, things were very different. There were laws about who could wear what and how much it cost to make clothes. This meant that each social class had to wear different clothes. Not only did each class cover different things, but they also had different styles. For example, because they had to do more work, people in the lower class wore more useful clothes. Linen, wool, or sheepskin would be used for the clothes of the lower classes. The upper classes, on the other hand, wore things like silk, velvet, brocade, and satin. In terms of clothing, people from the upper class had a lot more choices than people from the lower classes. Even though the materials used by the rich and the poor were different, the basic parts of an outfit were the same.
Women in Renaissance England wore dresses in different styles each year, but the basic styles stayed the same. Women wore gowns with a tight-fitting top and a fuller skirt that reached their ankles. Dresses that were cut to show a lot of the neckline were popular and in style. The clothes of the upper classes were bulky and heavy, making it hard to move around. Less wealthy women wore styles that didn't limit their movement and didn't need help getting dressed because they didn't have servants.
A woman from a lower class would wear a much looser corset or none at all. She might also skip other undergarments like bum rolls (crescent-shaped cushions worn around the hips) or farthingales (hoop skirts used to hold the skirts out) for more comfort. Every woman's outfit started with a shift, which was a loose linen smock worn over the gown to protect it, and knee-high stockings. Petticoats were added to a dress to make it look fuller and to keep the person wearing it warm.
Here are some gorgeous renaissance outfit ideas you can wear to a party or a costume event.
Countess Dress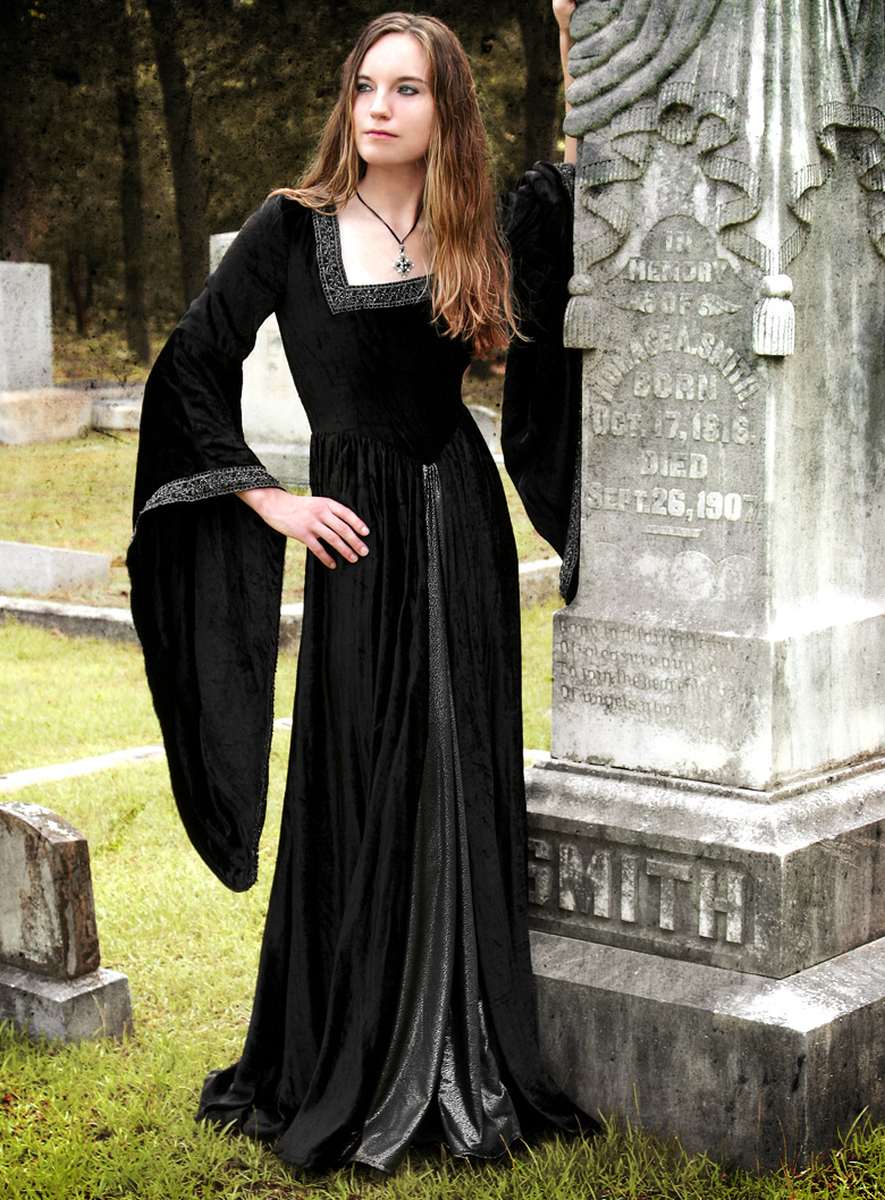 This beautiful dress was inspired by courtly customs from the Renaissance. You can tell by the square neckline, which is usually trimmed with silver in a floral pattern, and the lacing at the back, which lets you make the fit just right. The inside of the angel sleeves is lined with silver, and the edges are also silver. This Renaissance dress is very dark black, and the front godet is also shiny black, so it would be a great outfit to wear in the service of the night.
Hearthkeeper Set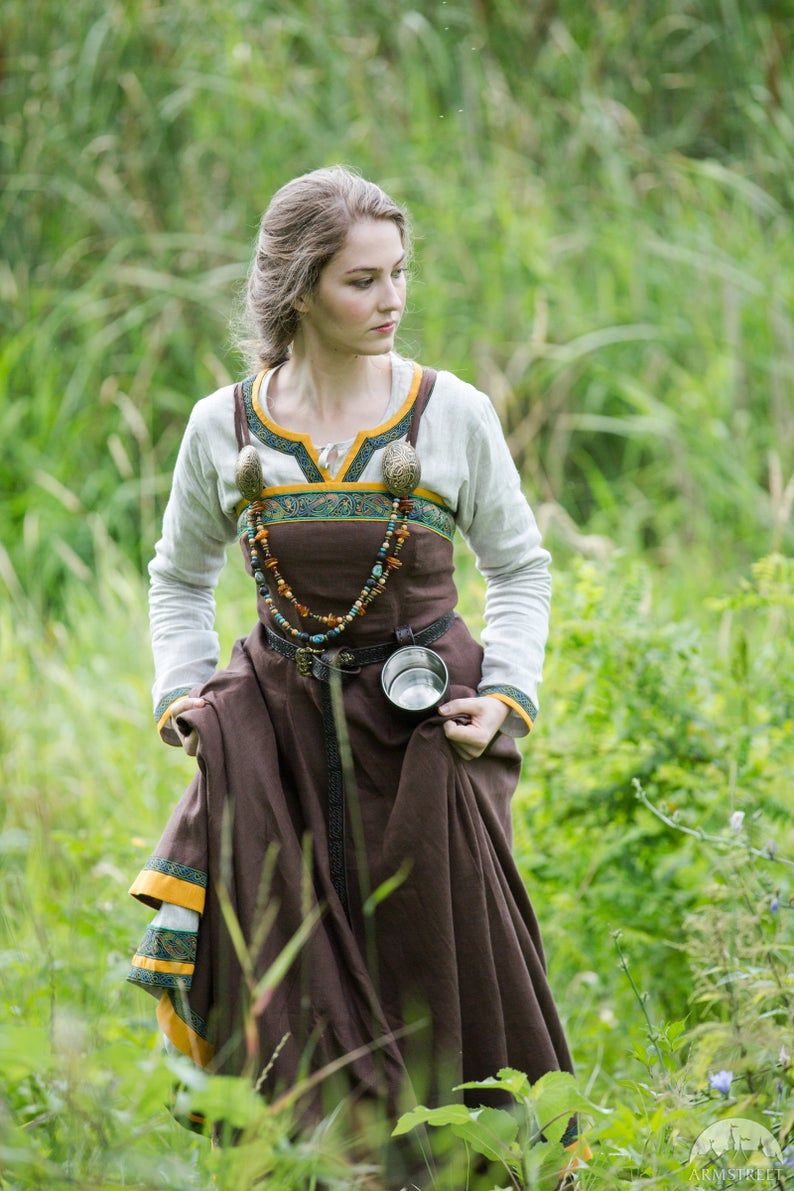 The sleeves of the tunic are wide at the biceps and narrow at the wrists, which makes it easy to do any daily tasks. A wide skirt goes to the ankle and doesn't "sweep" the floor. It doesn't make it hard to walk and shows off a woman's shape. The tunic's neck and sleeves are finished with a different linen fabric and a thin trim with a traditional Scandinavian design. All of these accents and details will give your character personality and make you feel a dozen centuries younger.
Borgia Sleeveless Dress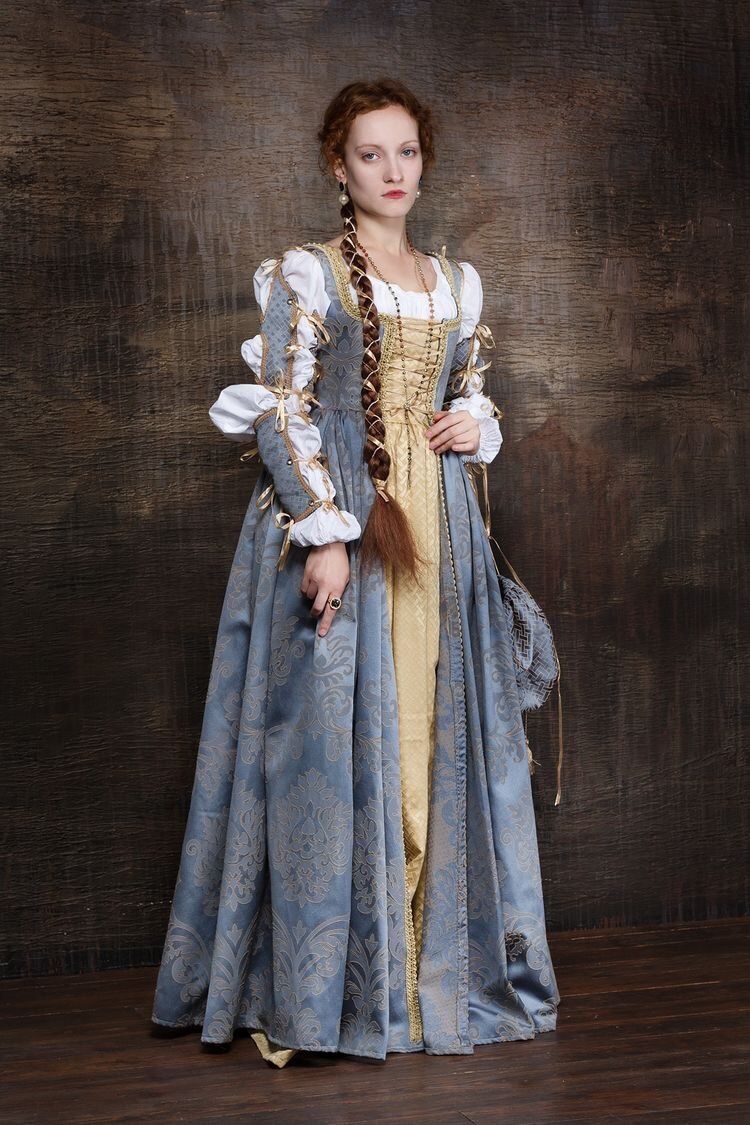 The Sleeveless Borgia Dress is knee-length and has no sleeves. The lined bodice is made of jacquard fabric with beautiful retro prints of palace roofs. It has a deep V neckline in front that goes down to the waist and laces up. The skirt part is made of jacquard fabric with original prints that look like plaid from far away and roses with geometric patterns when you look closer. The hem and middle front are made of corduroy or fine velvet and a chic bead belt is used to decorate the waist.
Elven Dress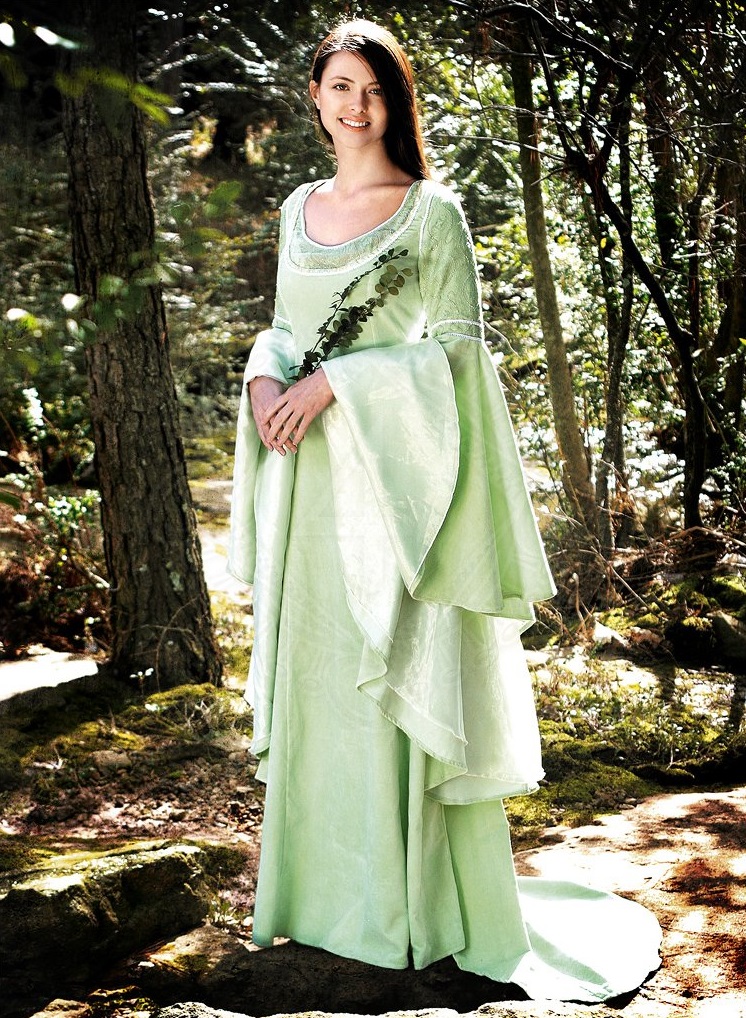 This floor-length, very elegant Elven Wedding Dress is made of soft, peridot-green, which is a color you wear to show that you love nature. Beautiful embroidery and beads are added to the wide trumpet sleeves and neckline that are made of brocade. The back lacing and beautiful train of the dress add to its simple, unforgettable beauty.
Red Velvet Dress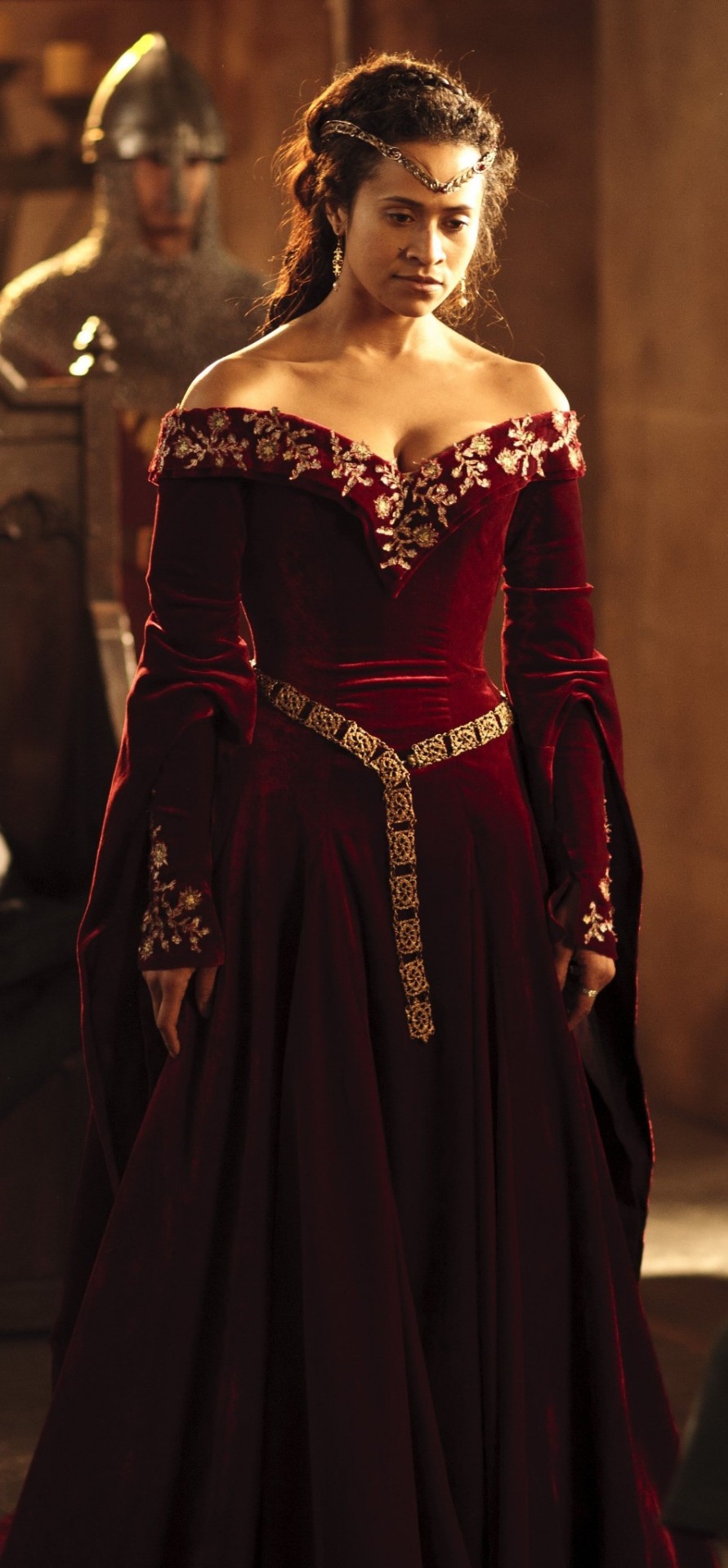 You may wear any velvet, just be aware of how hot you are. You don't want a costume that's too bulky if you're going to be wandering around throughout the day. This is, however, a good example of a well-made dress with beautiful accessories.
Tudor Gown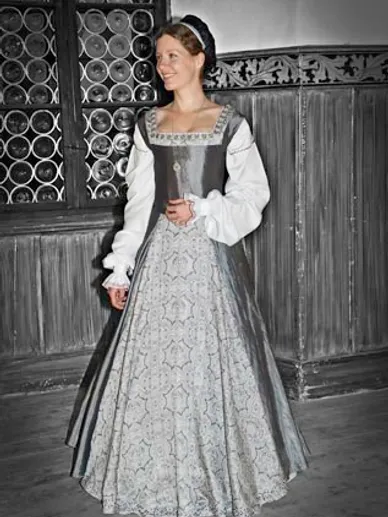 This beautiful gown inspired by the daughters of Henry VIII from the 16th century is made out of pearls, fur, and brocade in a blue and silver, and white color scheme. Embroidery in a double running thread may be found on the sleeves and the neck and it perfectly encapsulates the mid-renaissance fashion.
Burgundian Gown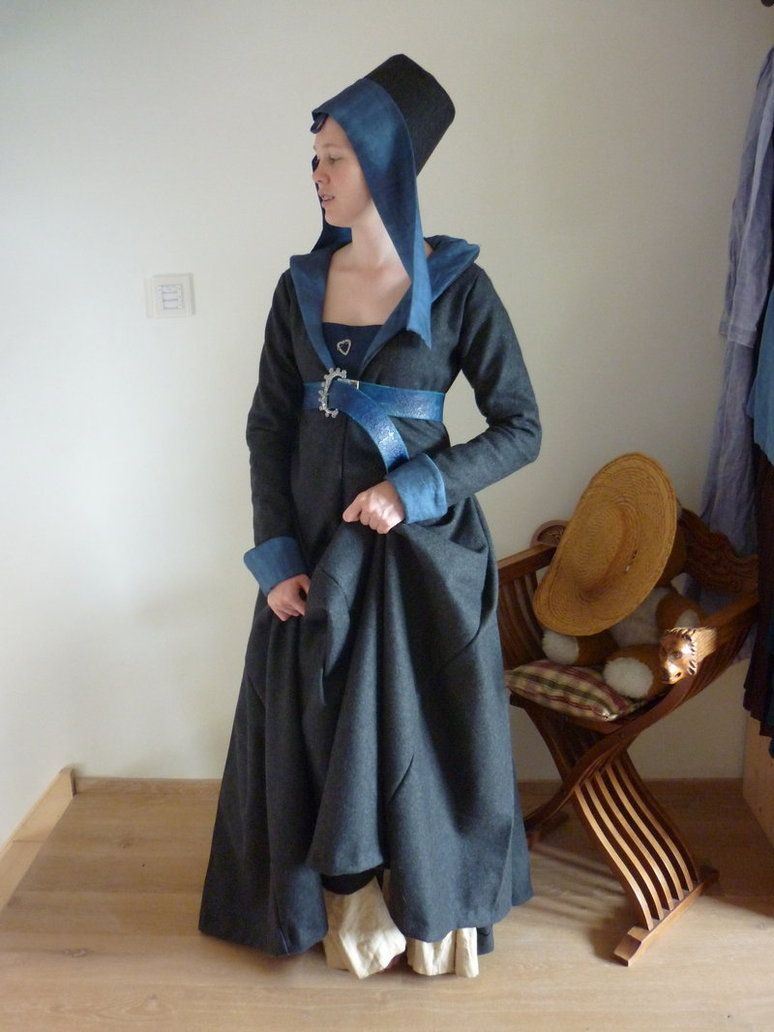 Early Renaissance gown. Made out of wool and linen, it's sure to make you comfortable. Gowns like this one were pretty common for that period, even though they look very bulky.
Black & Green Gown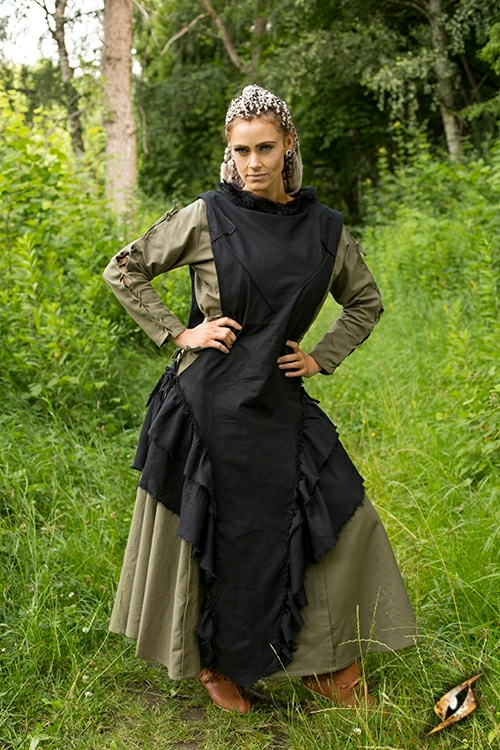 This gown will make up for a perfect outfit to wear on many occasions. It's wide and comfortable and encapsulates the renaissance fashion in all of its glory.
Red Lady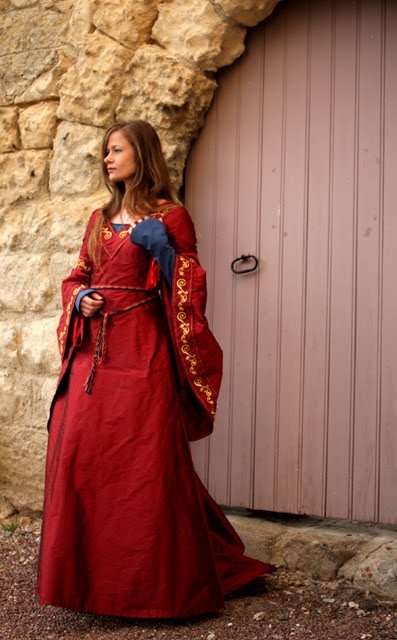 Designed and made for a royal wedding, this red gown is composed of a blue inner dress and a red wild silk dress to be worn over the first like a bliaut. The two dresses can be worn together or separately. The embroideries were also designed and made traditionally, especially for this dress, as well as the belt.
Princess Dress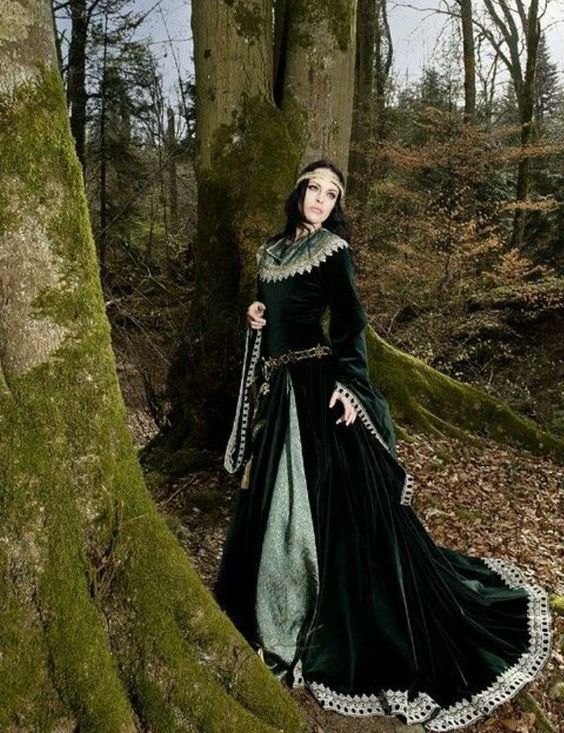 This dark elven dress gives us a glimpse into the renaissance period stories about elven kingdoms and queens who fought the dark forces. A very fitting one for all of your ladies who love those medieval early renaissance periods. We adore the accessories all over it.
Aslaug Tunic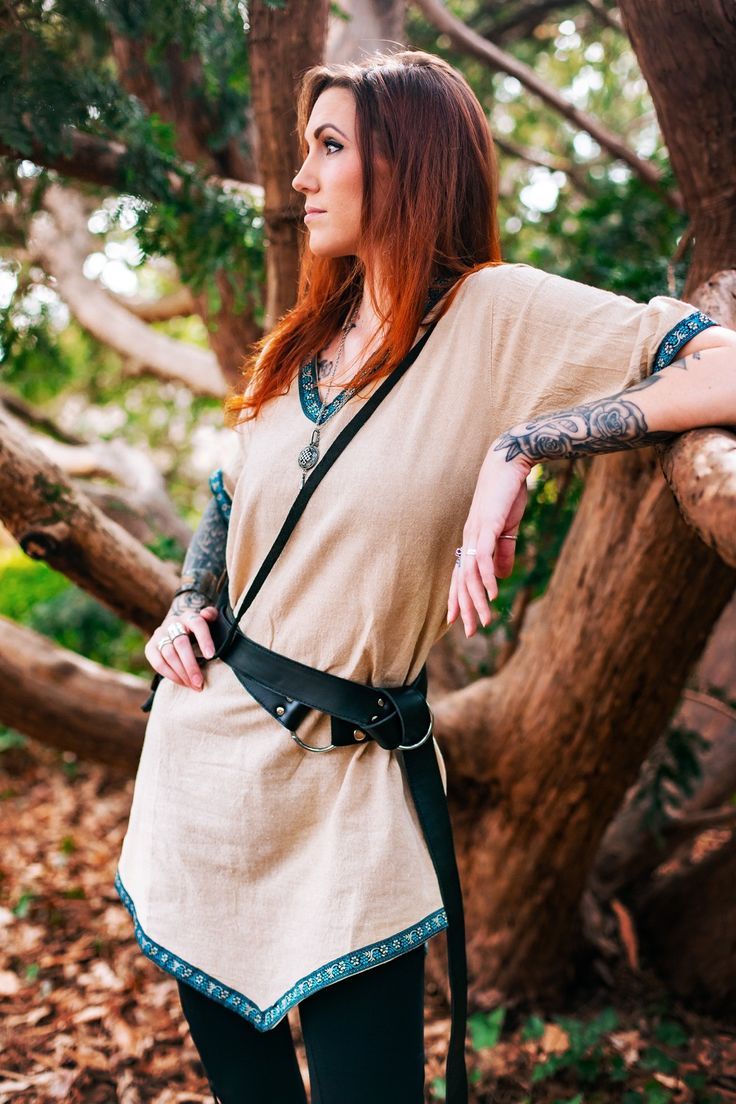 The Aslaug Tunic is a long-lasting shirt made of woven cotton that is great for comfort and movement. The cotton is meant to keep you cool, and the loose fit gives you room to move. This stylish, light tunic is the perfect thing to add to your renaissance festival costume. With this tunic, you can let out your inner adventurer.
Archer Outfit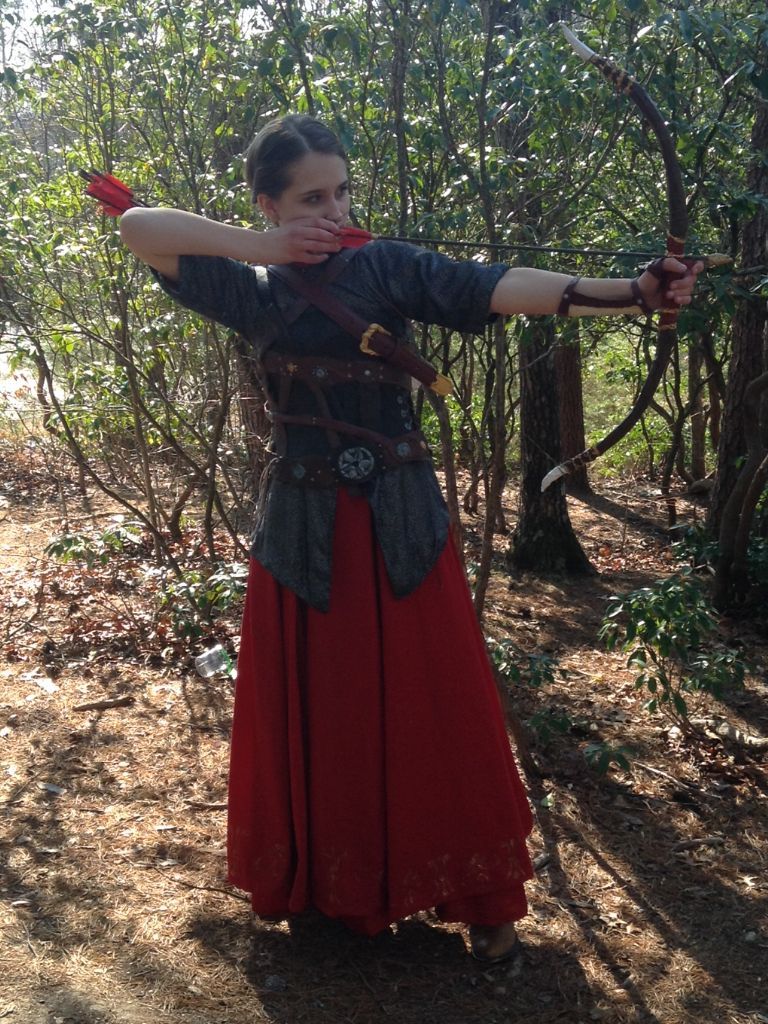 Let your inner Robin Hood out with this amazing archer's dress. The perfect outfit for a carnival or a renaissance festival in your town. Get your quiver and bow, and let your enemies fear you!
Stylish Gown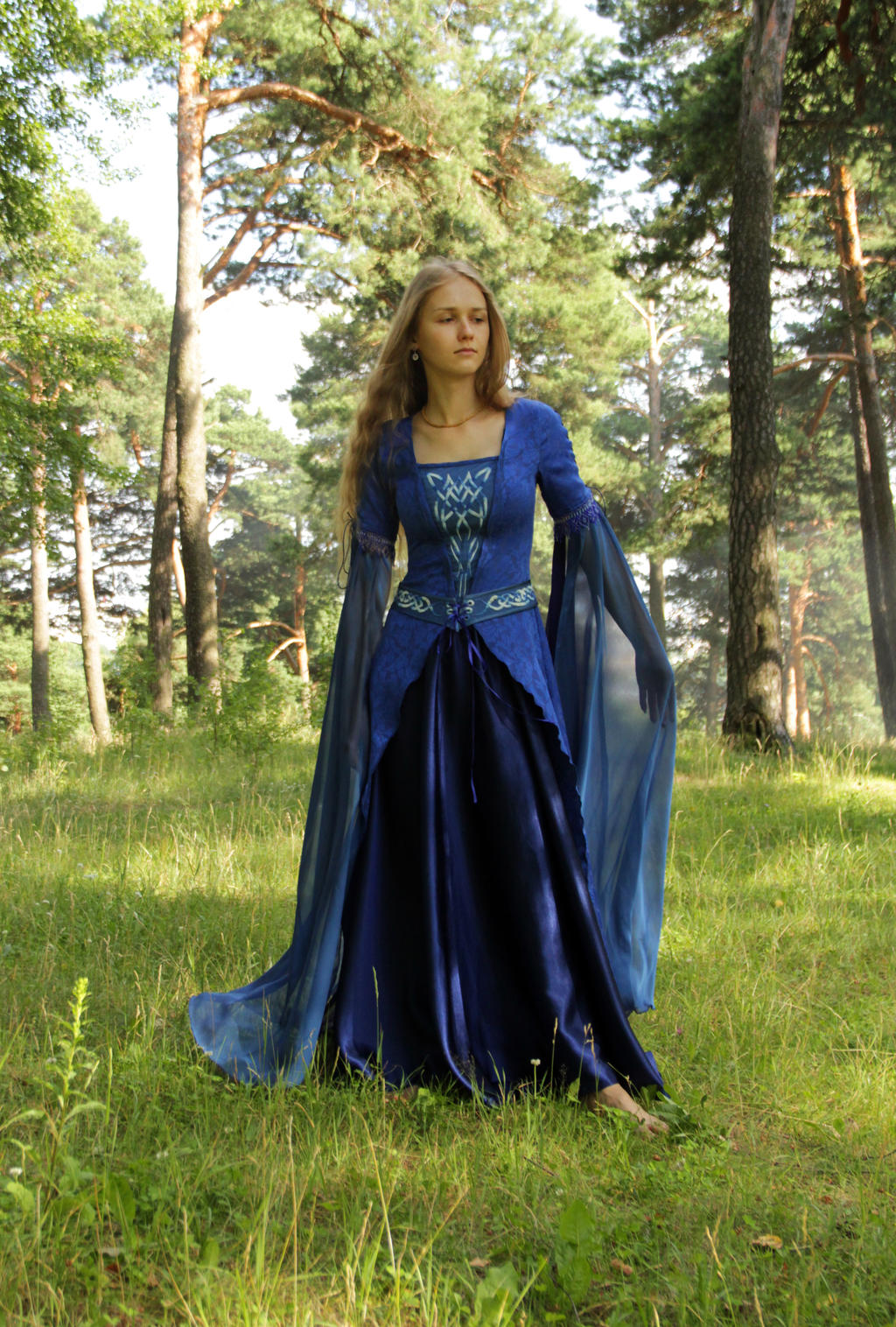 This beautiful blue gown is made out of satin, chiffon, and jacquard. It's extremely comfortable and beadwork and hand-embroidered mouline threads adorn the sleeves of this handmade garment.
Warrior Princess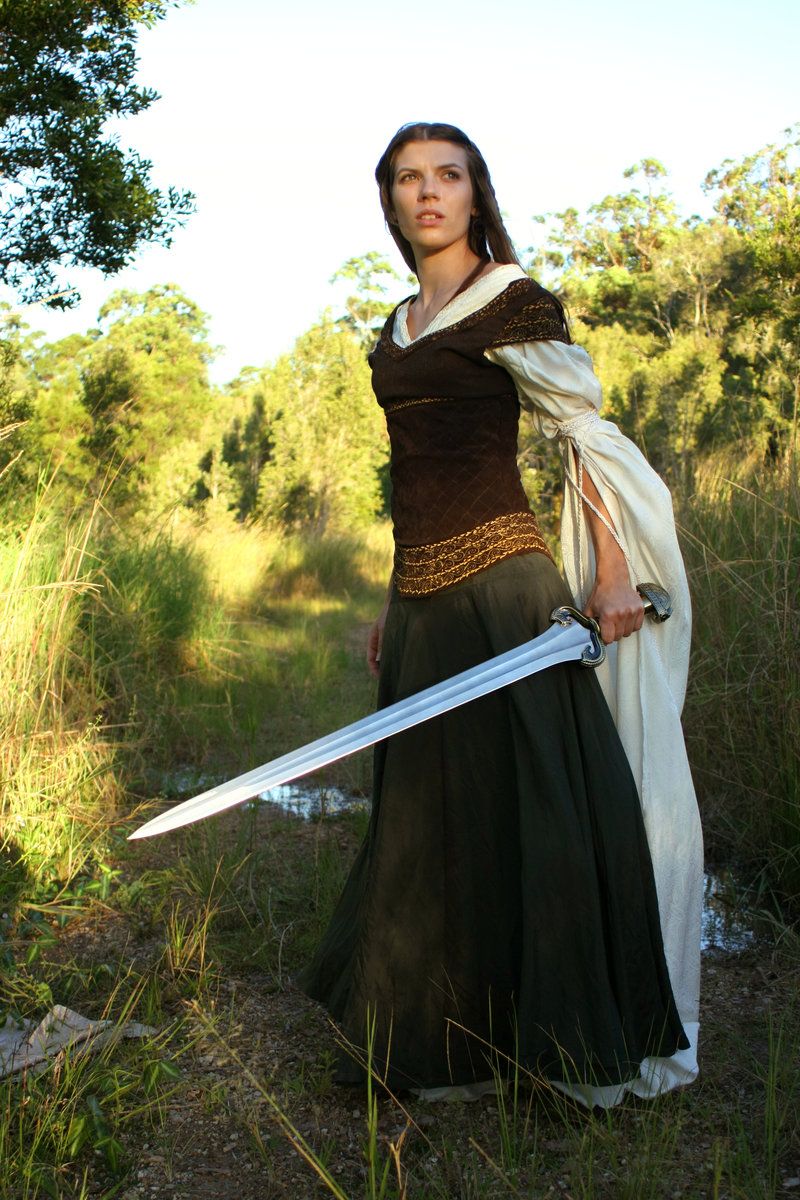 Here's an outfit for all of the fighter ladies out there. Grab a sword along with a brown shirt and the already familiar dress and get ready to defend your kingdom!
Medieval Archer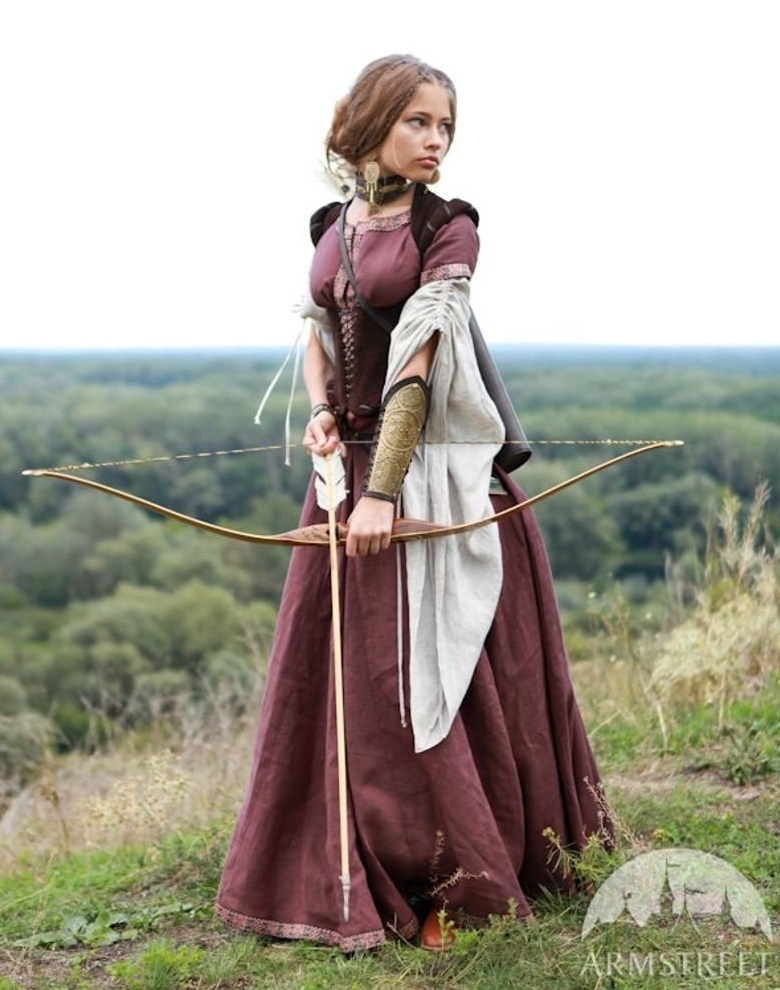 This corset is made of natural suede and was made just for this costume. Its design is based in part on the patterns and details of European Renaissance corsets and in part on German and French bodices from later times. The chemise on the other hand is made of thin, natural linen that has not been bleached. It goes with most medieval dresses, but it can also be worn on its own. A fitting outfit for a strong woman.
Renaissance fashion was a game-changer in the global vogue. With the invention of printed news, everything spread around much much quicker, and with that, many fashion trends appeared. Even though women were under strict laws until much later on, that didn't stop them from expressing themselves in a difficult time period.
Do you like history and the renaissance period and what do you think about the fashion from that time? Let us know in the comments!