Urban Outfitters is a lifestyle retail company with stores all over the world and the main office in Philadelphia, Pennsylvania. It does business in the United States, Sweden, the United Kingdom, Spain, Denmark, France, Germany, Portugal, Ireland, Belgium, Canada, Italy, the Netherlands, Poland, and the United Arab Emirates. The Urban Outfitters brand is aimed at young adults. It sells a variety of women's and men's fashion clothes, shoes, accessories, activewear and gear, housewares, and music, mostly vinyl records and cassette tapes. The wholesale division of the company designs and makes a lot of the products under different private labels.
Since the second part of the 20th century, Urban Outfitters has always been a part of young people's closets. Since the early 2000s, when slogan tees and trucker hats were all the rage, a lot of teenagers and young adults have been a fan of the store. Even though some people think it's only for teens or people under 21, it's safe to say that it's one of the best places to find cheap, unique, on-trend pieces for everyone, no matter their age. Because of this, it's one of the first places you can go when you want to try out a trend on the cheap before you buy a designer version of it later.
We could go on and on about how much we love the store, but we'll just get to the point. If you haven't already, you should definitely check out the store's newest items. With fun printed pants and sweaters that look like they could be from a designer line, they're just what you need to spice up your current winter basics.
We will tell you about our top picks right now, so get comfortable and get ready for some real gems.
BDG Jeans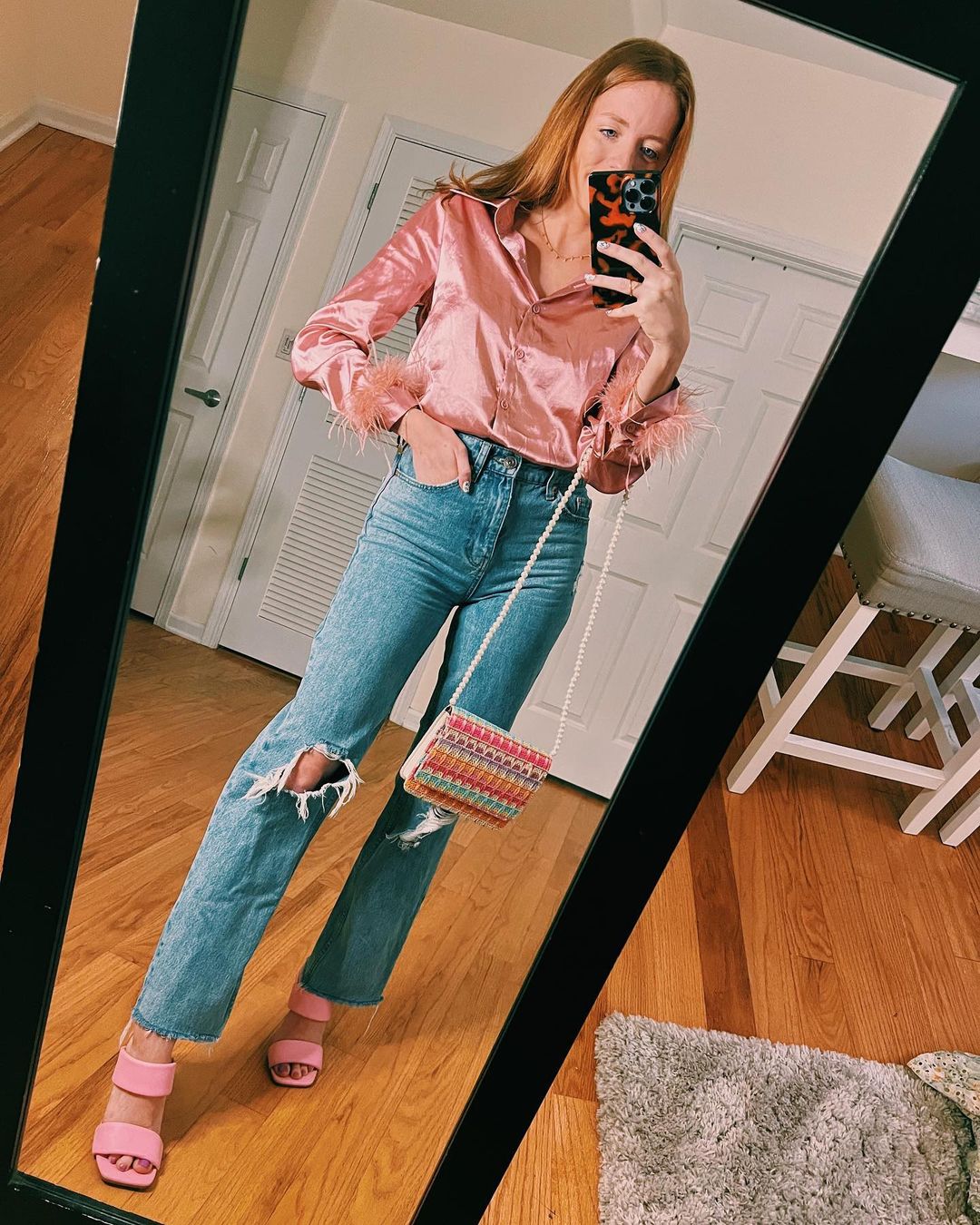 This should go without saying, but in case you forgot, here's the first thing on Urban Outfitters' list of fashion must-haves: A pair of good jeans. At first, it might be hard to find the right pair because there are so many different styles, fits, washes, and designs. Once you've found your perfect match, like a pair of BDG mom jeans from Urban, you'll be ready for the challenges.
Urban Outfitters Lace-up Mini Dress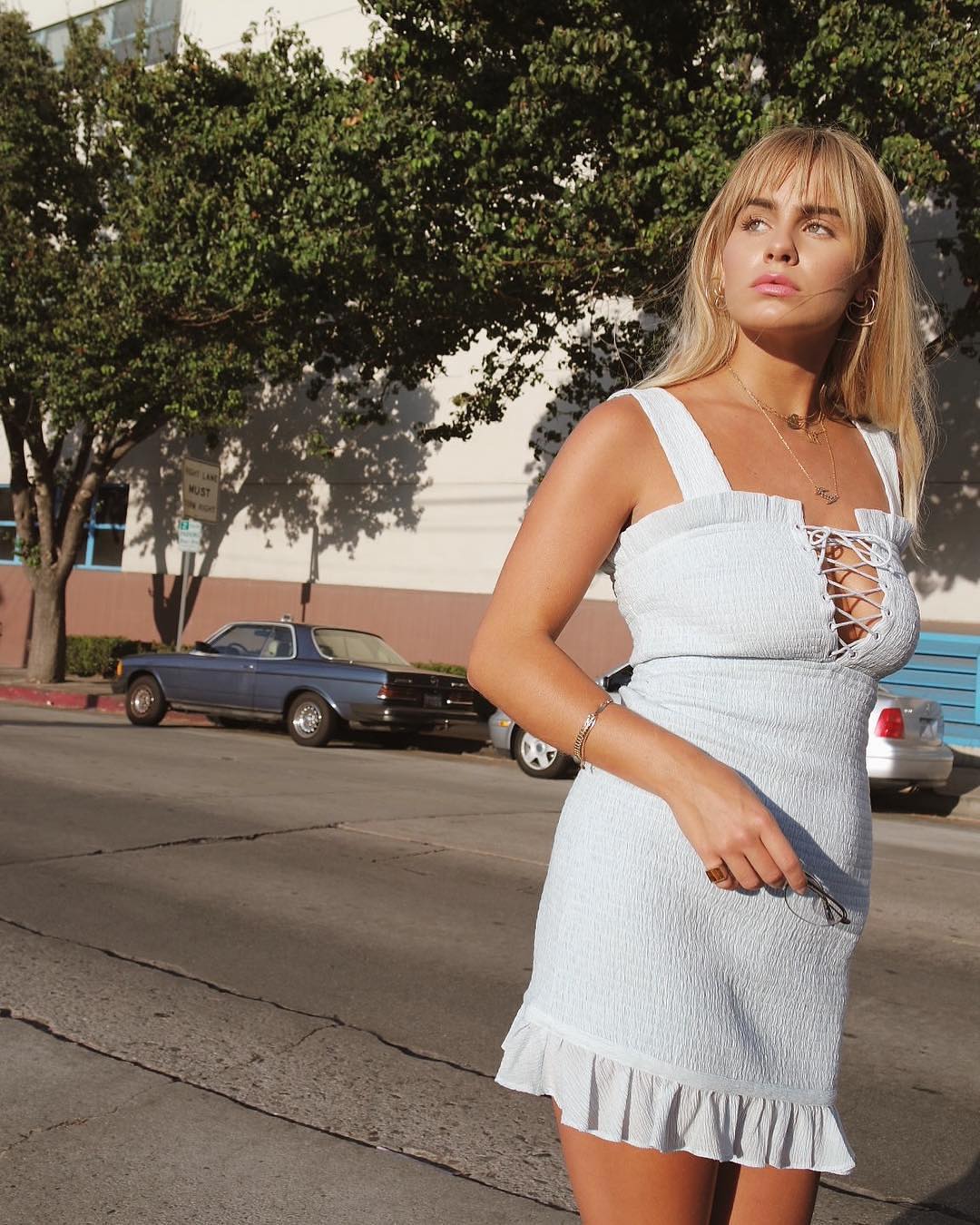 Next on the list of must-have items at Urban Outfitters is a casual dress. Even though most of the time we just want to roll out of bed and go to class in our pajamas, there are times when we might feel like dressing up. Either that, or you'll end up needing a dress for something, so you should always have a casual dress on hand.
Sublime T-shirt Dress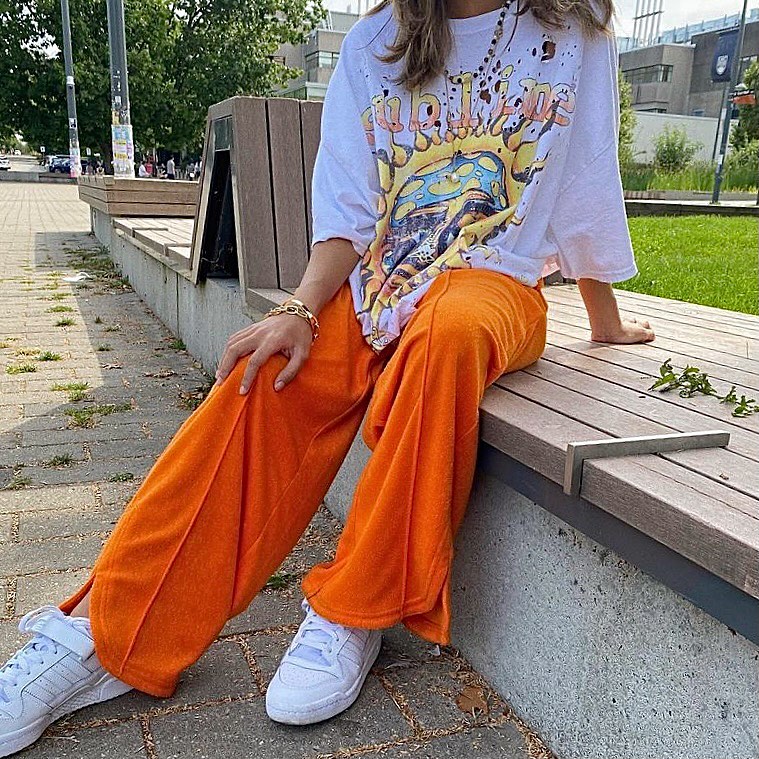 Another essential piece of clothing from Urban Outfitters will appeal to people who just want to roll out of bed and go to class. An oversized graphic tee will be your best friend on days when you want to look trendy but still be super comfortable. You can wear them in so many ways that you can dress them up or down.
Corduroy Jacket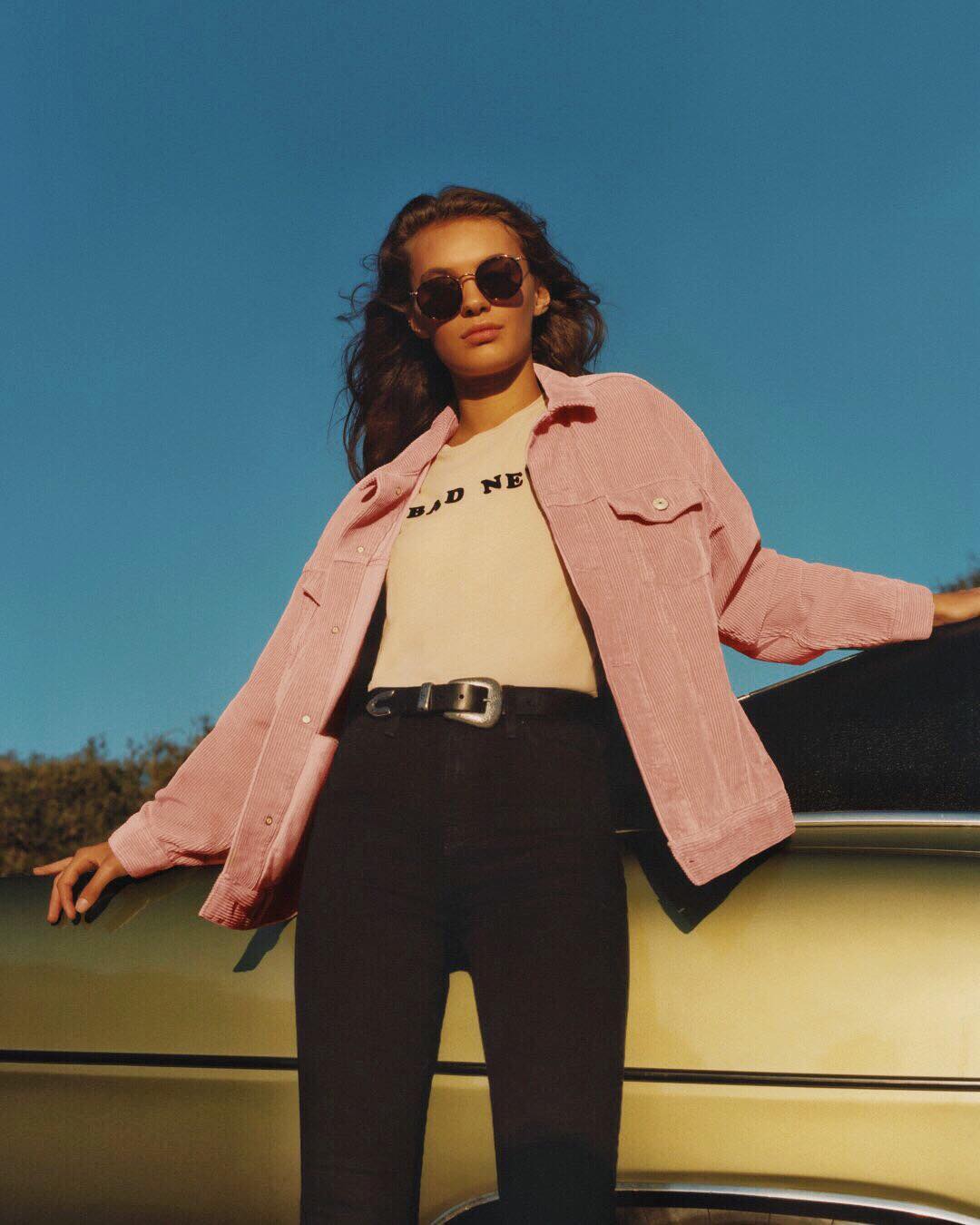 You can't go wrong with a cute jacket from Urban Outfitters because you never know when you might need to throw something on top of your outfit when the temperature drops. A corduroy or denim jacket will keep you warm and add a cute and stylish touch to any outfit you wear. You can also find these in many different styles, such as cropped or oversized, as well as in many different colors and materials.
Beyond Yoga Outfit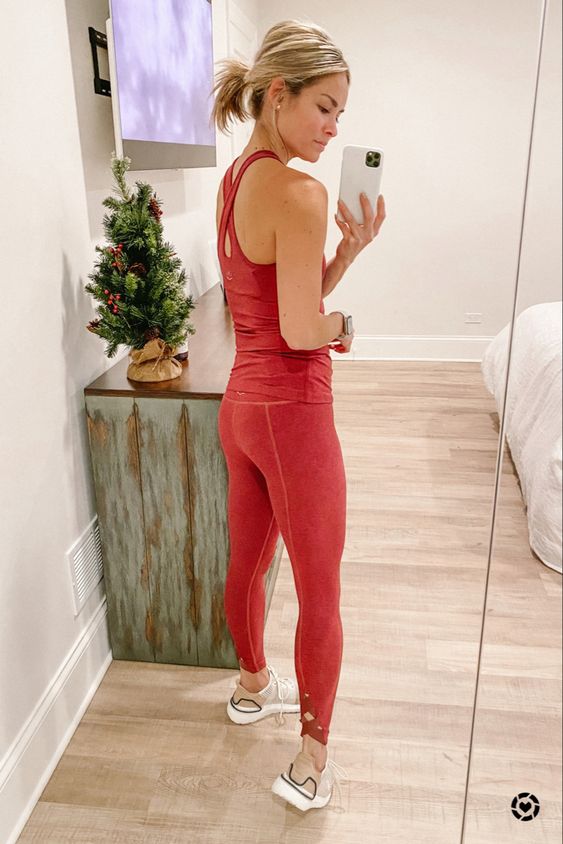 Urban Outfitters has cute matching athletic sets for those days when you want to go for a run or work on your abs (or even if you just want to look cute when you go to get coffee). You can get these in sweats, leggings, or even biker shorts, depending on the weather and the occasion. No matter what, if you have a matching set, you will always look very stylish while staying active.
Slouchy V-Neck Sweater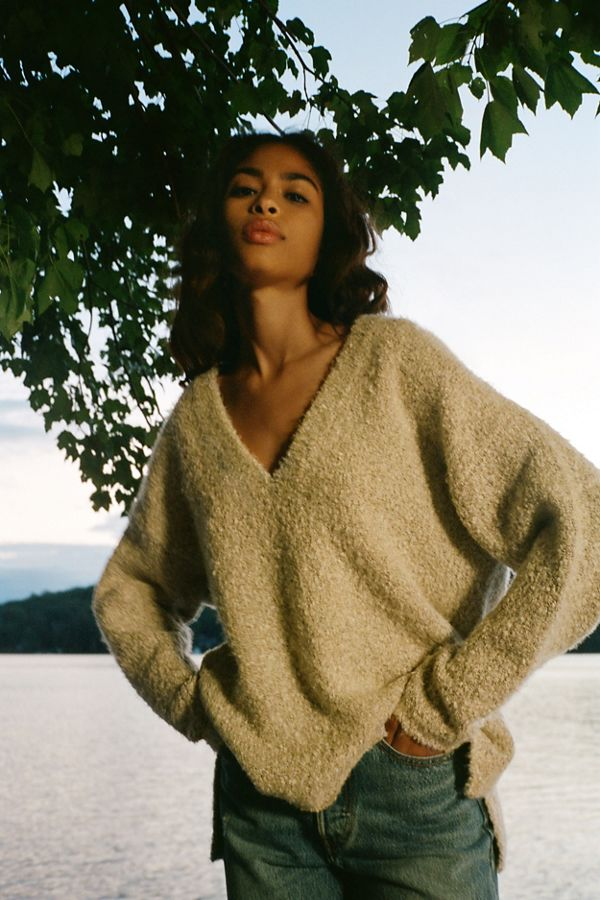 Another must-have piece of clothing from Urban Outfitters that will come in handy when the weather gets colder is a cozy sweater. This is another piece that you can dress up or down depending on the situation, and it will keep you warm and comfortable while you do so. You can find a lot of cute sweaters in many different styles and designs at Urban Outfitters to add to your fall wardrobe.
Halter Top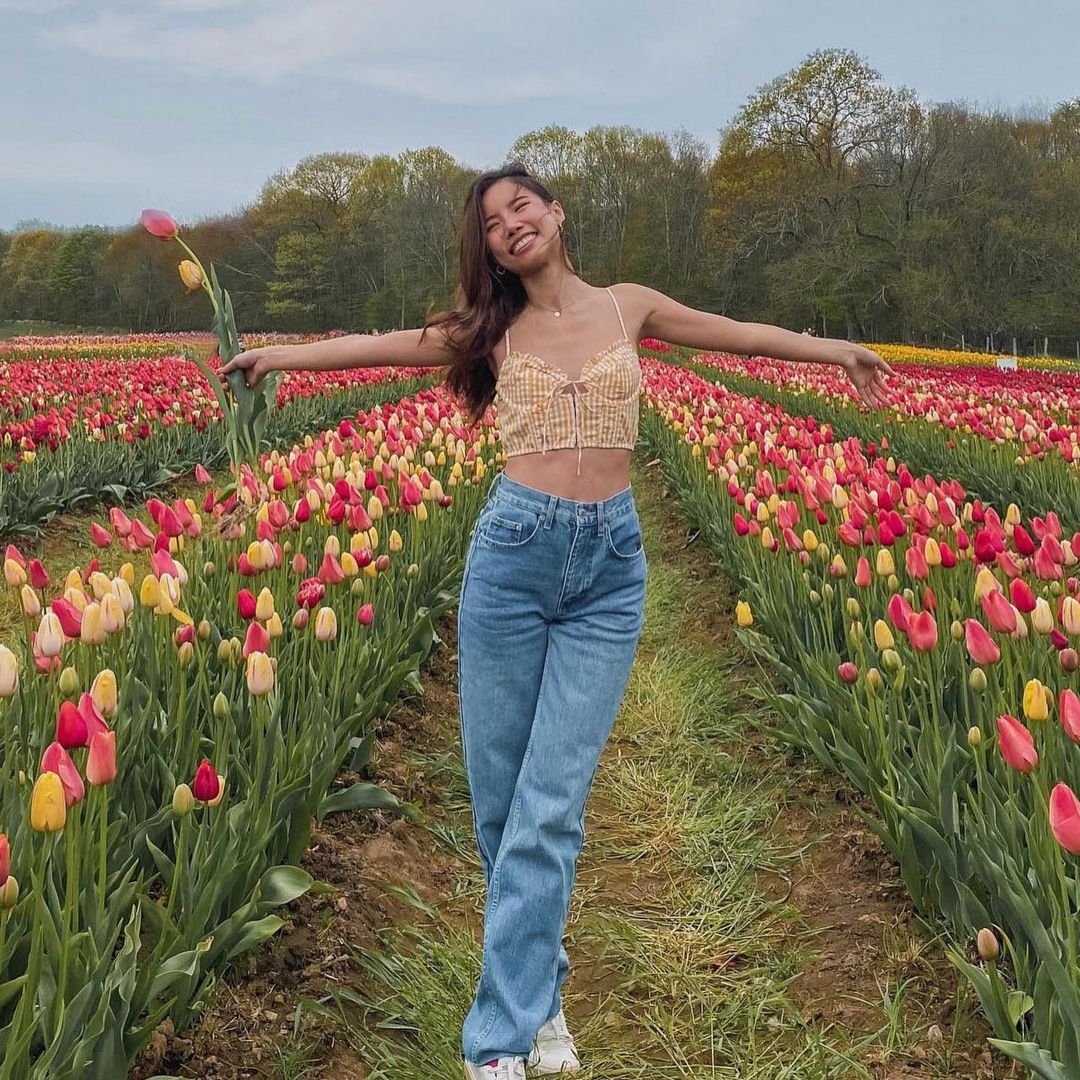 Next stop: the city of the chest! Halter tops in 2022 are not for the shy. They are cut off at the ribcage, fit like sports bras, and have all kinds of straps across the chest or around the neck. Urban Outfitters has just the right tops for you!
Slip Dress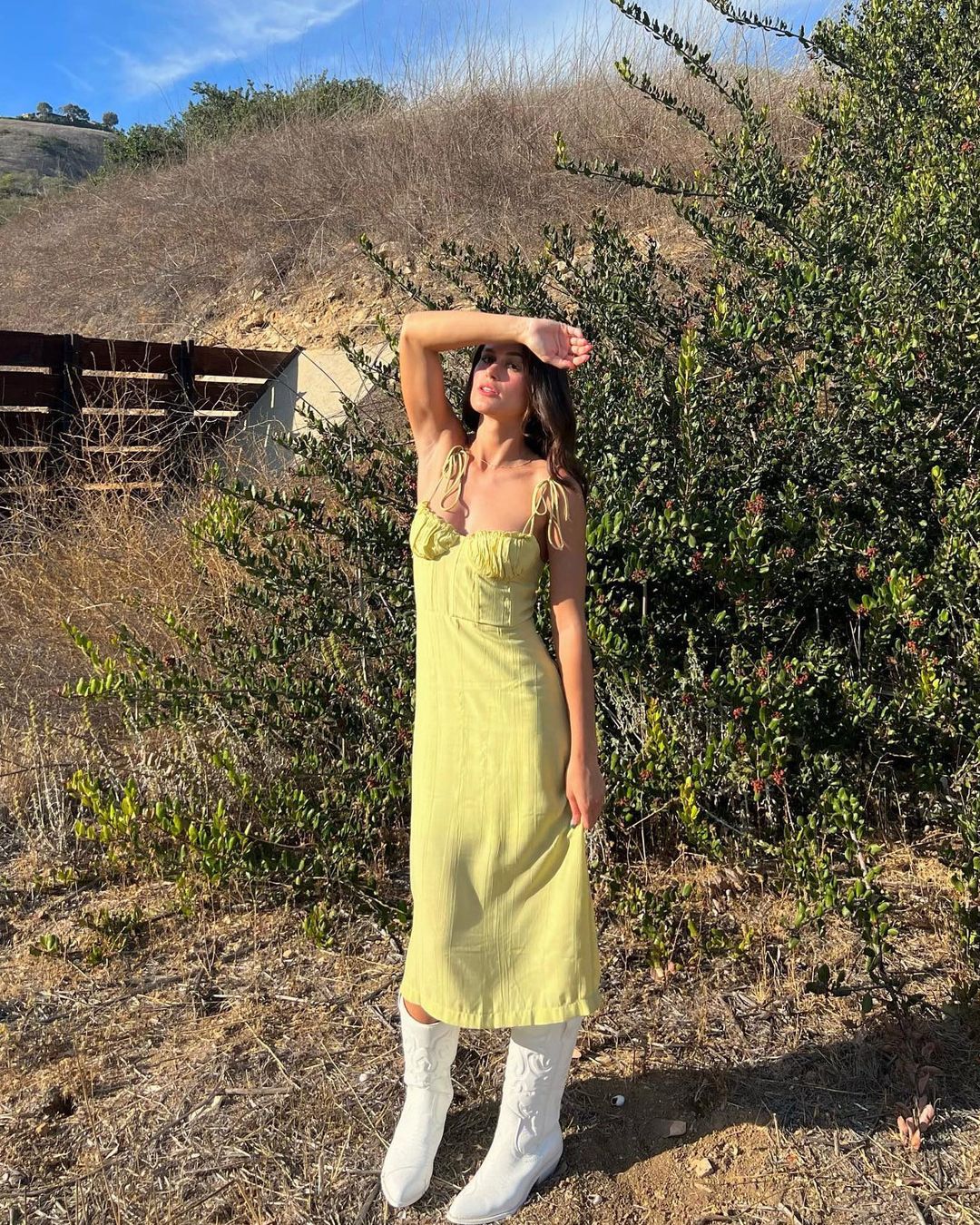 Slip dresses are always in style because they can be worn in many ways, have simple designs, and are easy to put on. They are a great piece to add to your capsule wardrobe.
Denim Dress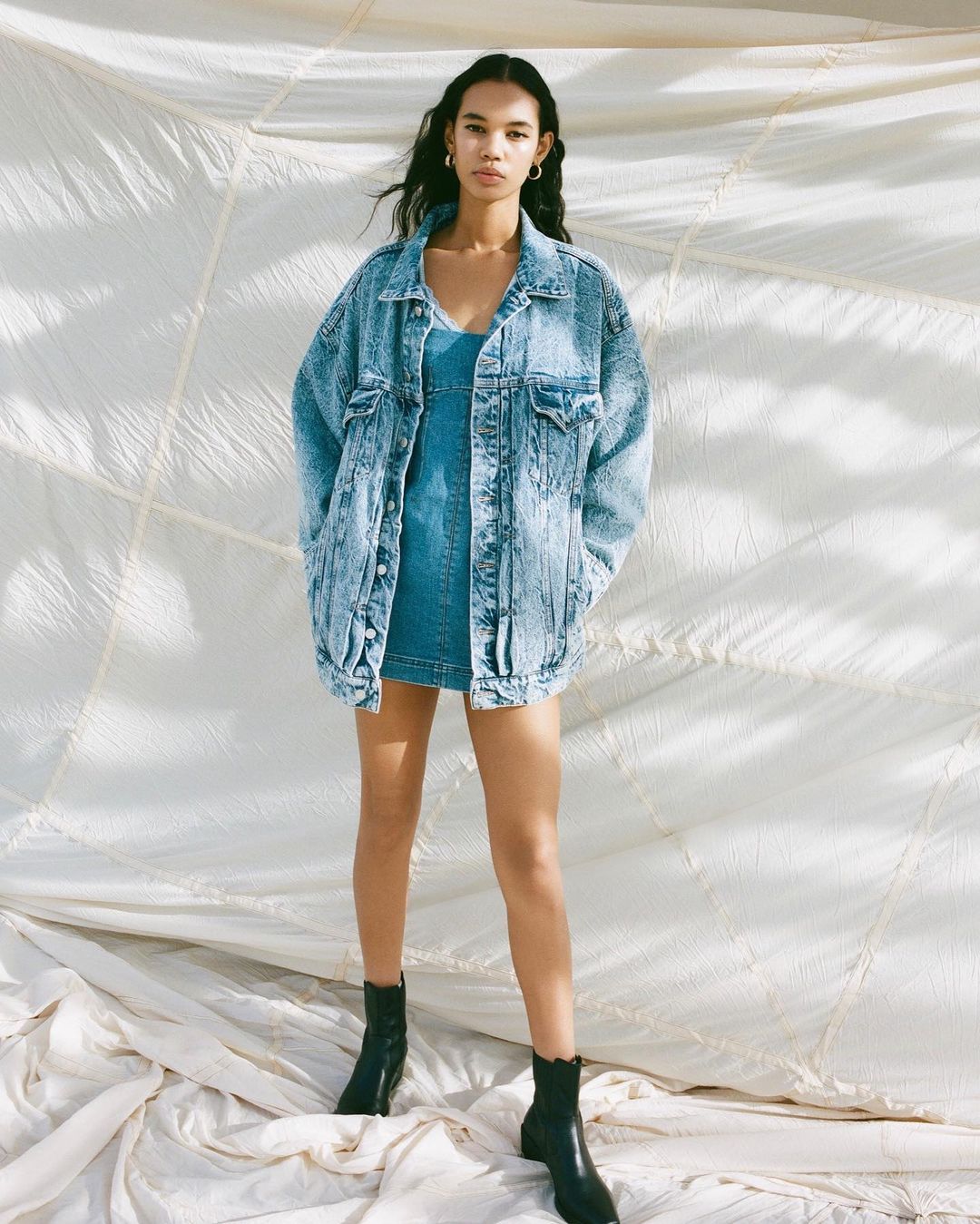 This beautiful denim dress works well with boots and a denim jacket. You can add a purse or some other accessories to complete the perfect look.
Modern Love Corset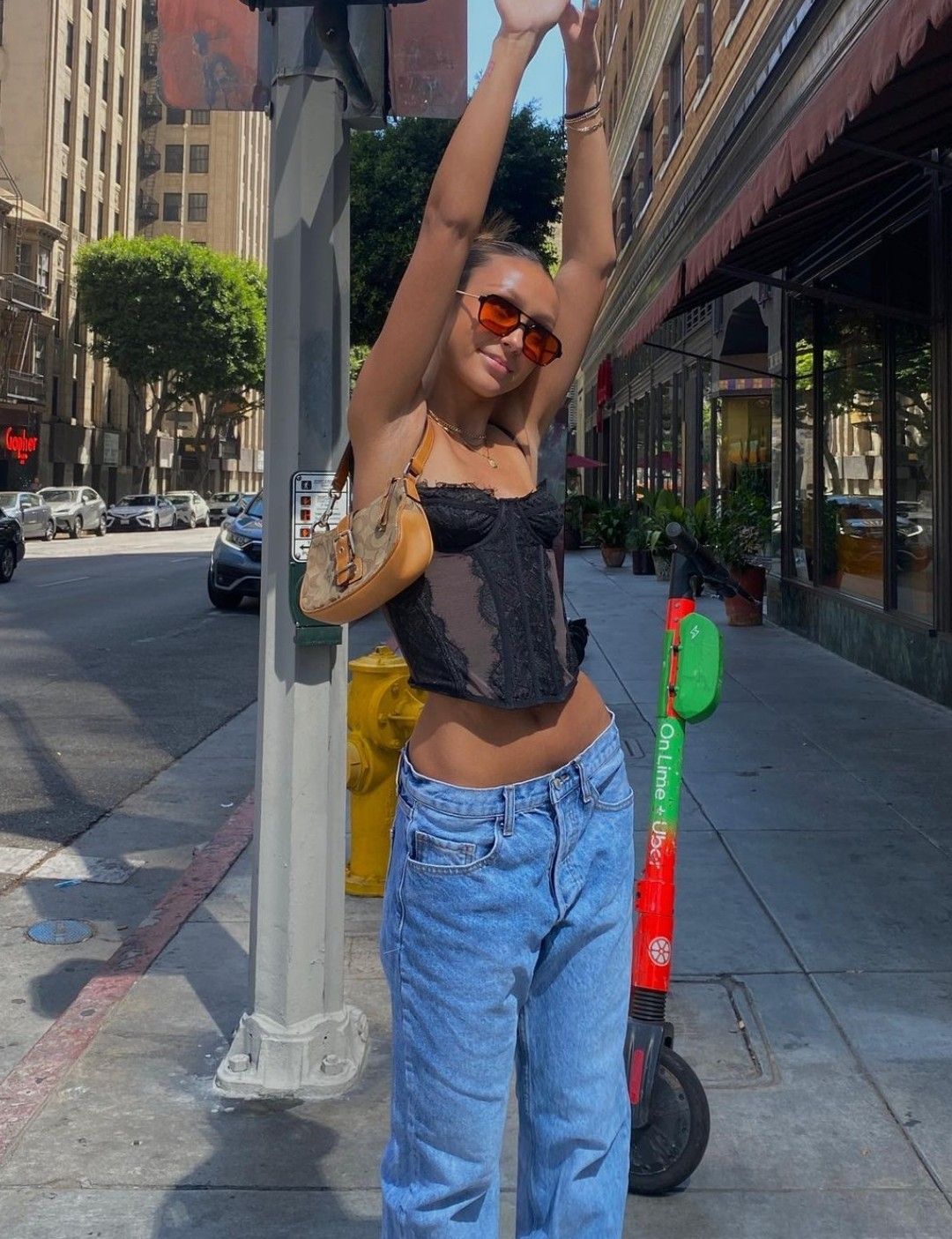 This sexy corset is made of a stretchy fabric that hugs the body and has a fitted bodice and cups with wires. Lace details add a romantic touch, and the spaghetti straps and hook-and-eye back closures make it easy to put on and take off.
Red Romper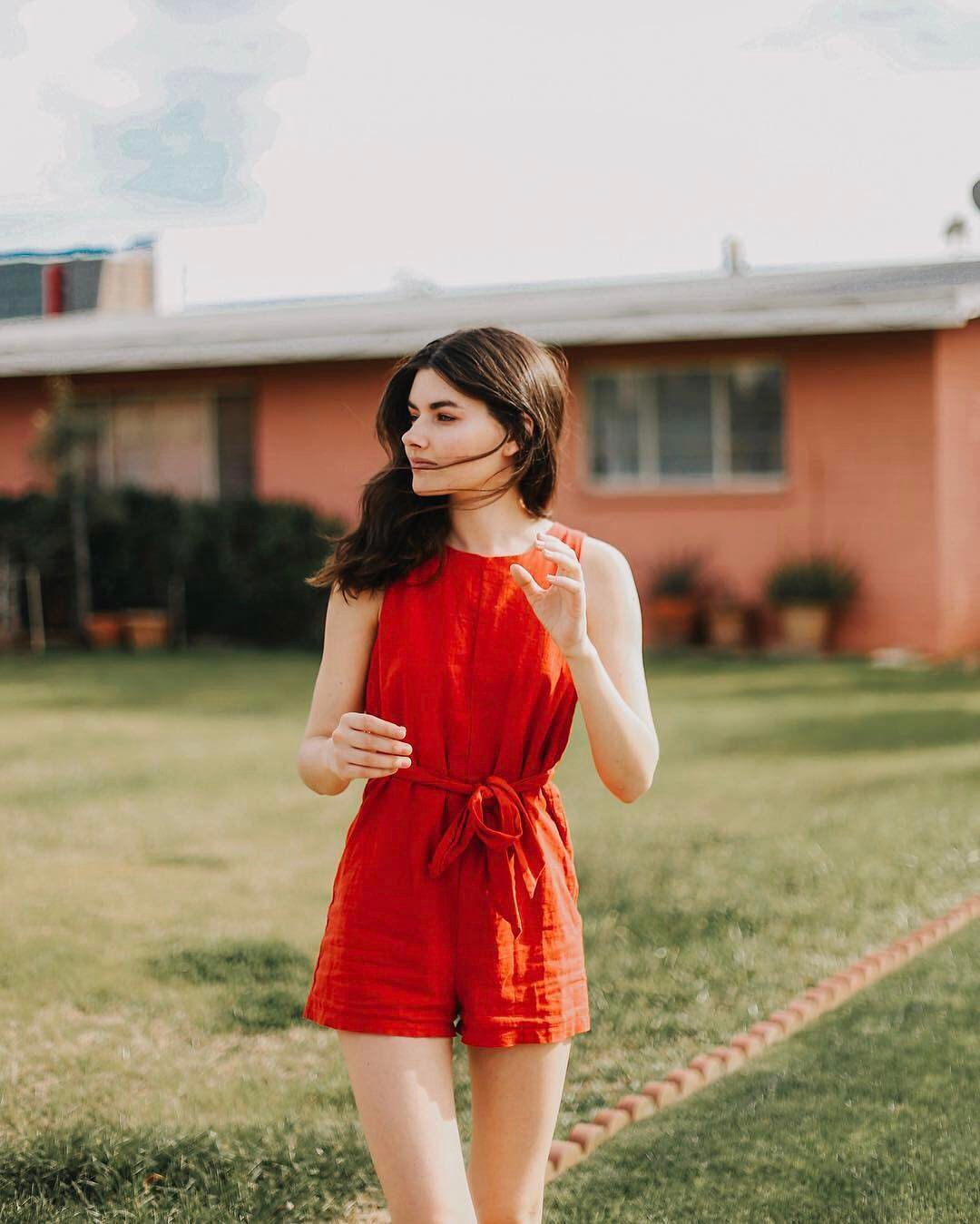 This Urban Outfitters exclusive is one for the ages. Red romper with doubled shoulder straps. Mini shorts and a hook-and-eye placket at the front complete the look. Seams are used throughout the design to give it a finished look.
Bikini Top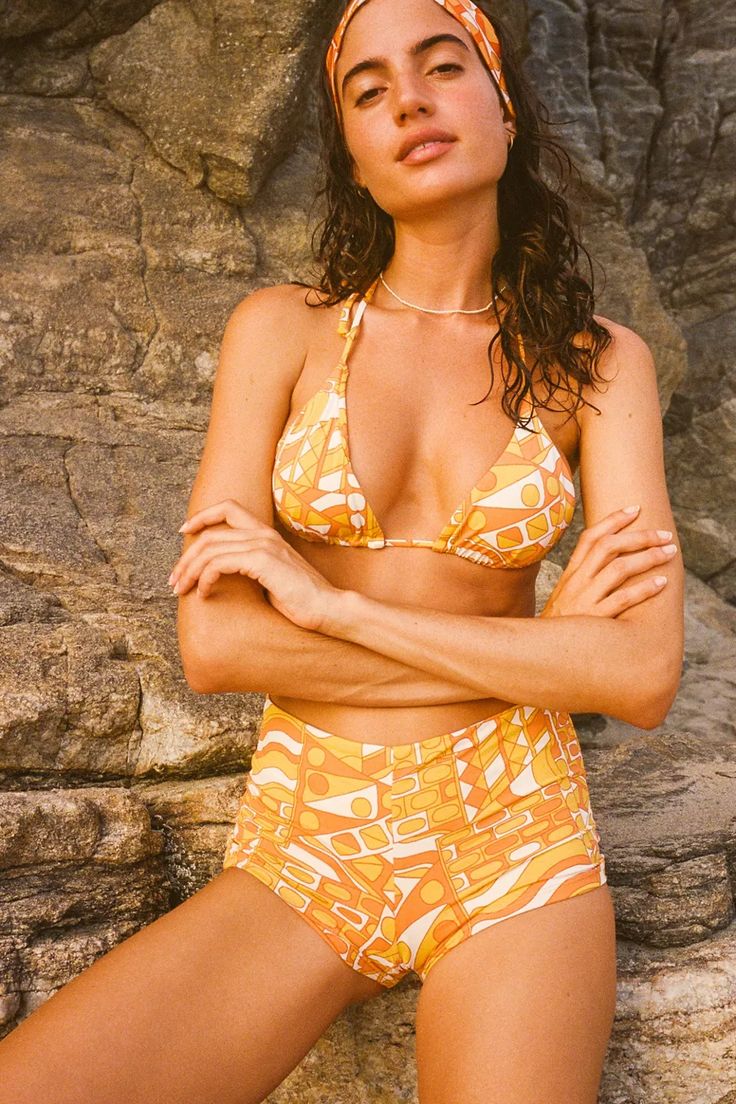 Another sexy outfit comes in the form of this printed bikini top surrounded by curtained triangular cups and a traditional string frame. The neck and back have knots that may be loosened or tightened.
UO Juicy Couture Hoodie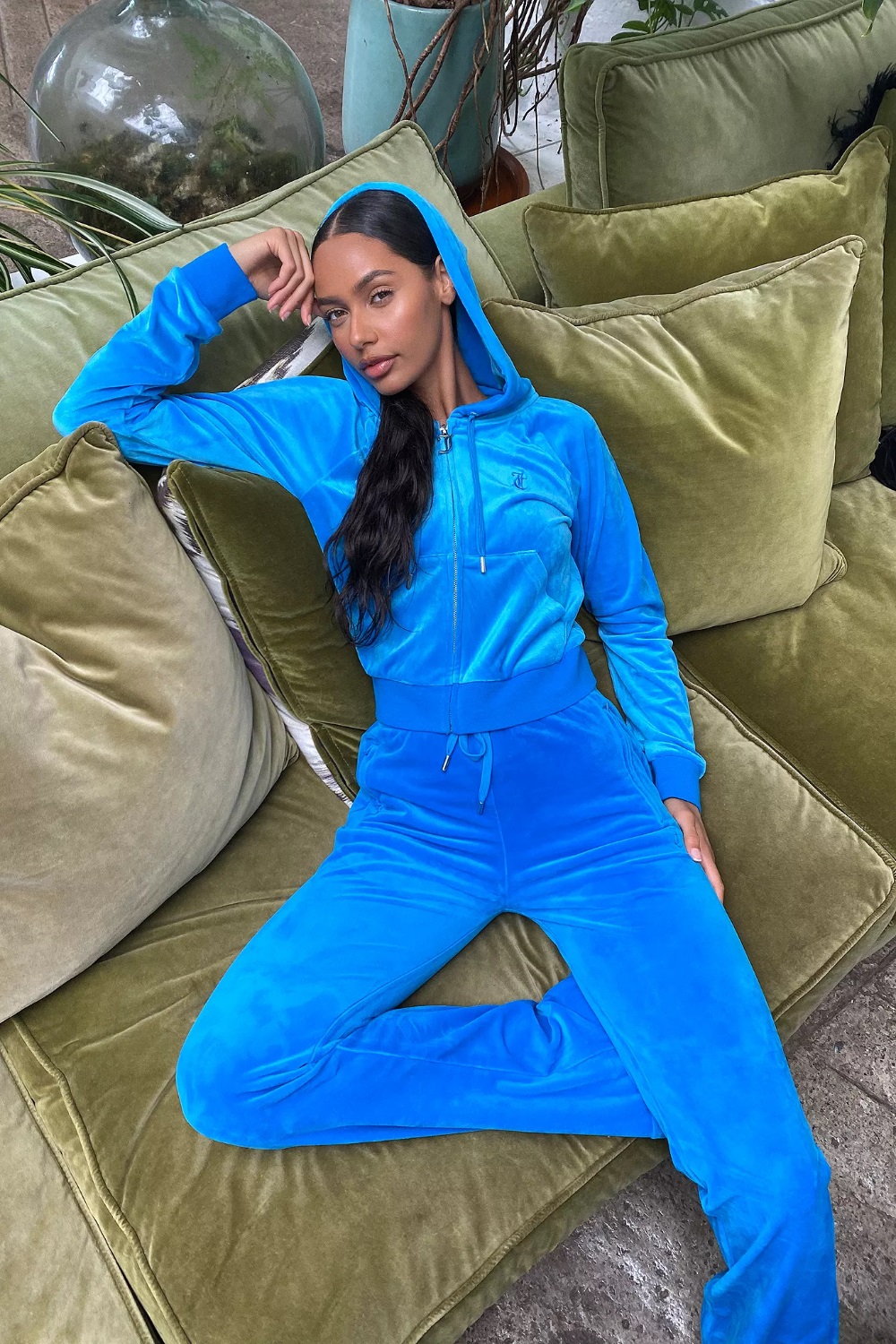 This Juicy Couture jacket in a plush velour designed just for UO will transport you back to the early 2000s. At the front, there are two side pockets, while the rear has an adjustable hood for further warmth. At the back is a diamond Juicy logo.
Baggy Tech Pants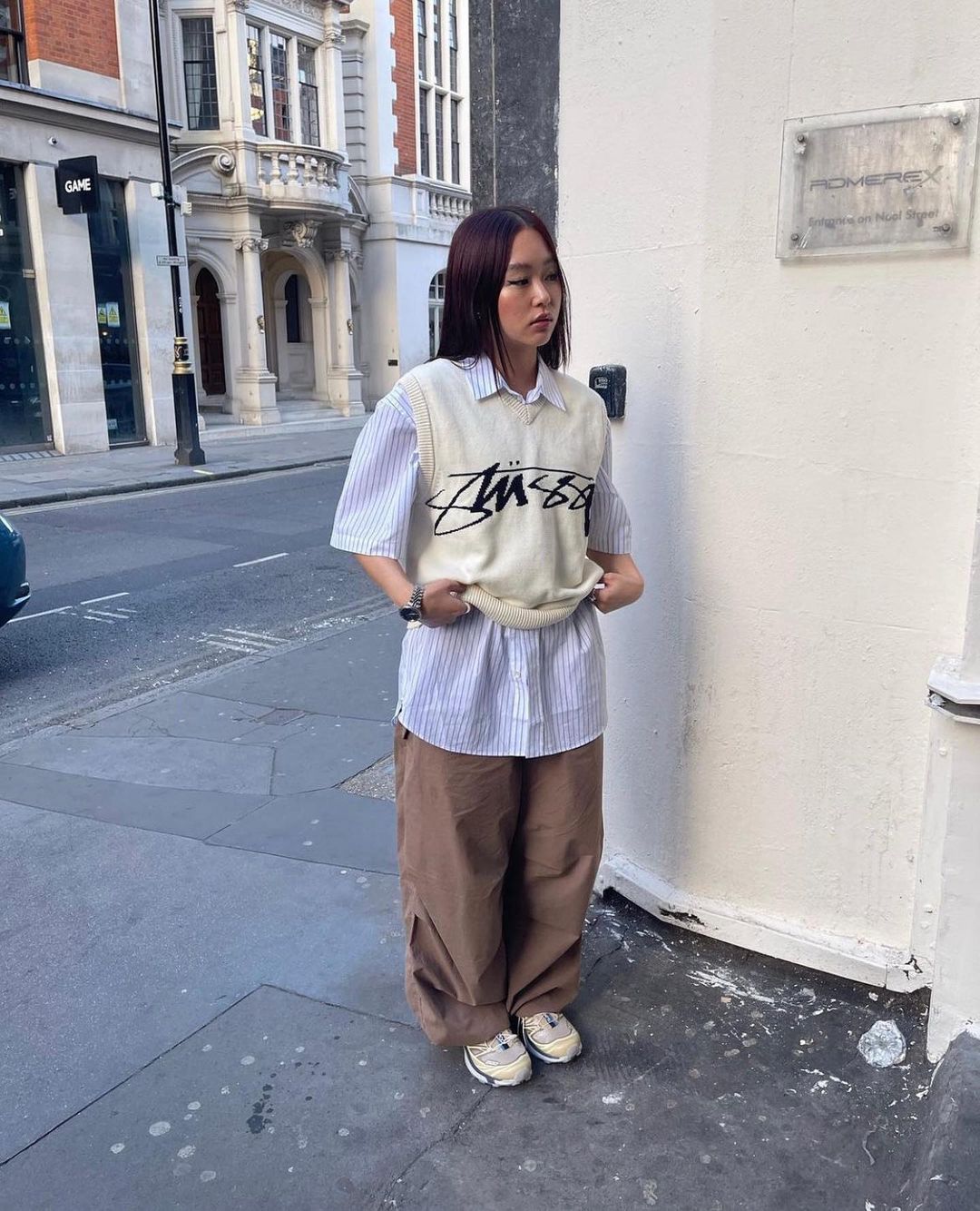 This inspirational look features BDG's bold tech trousers which are made of a lightweight woven fabric with a broad balloon silhouette and are available in a variety of colors. Stretch cuffs and a normal waist with toggle closing adjustments.
Winter Fit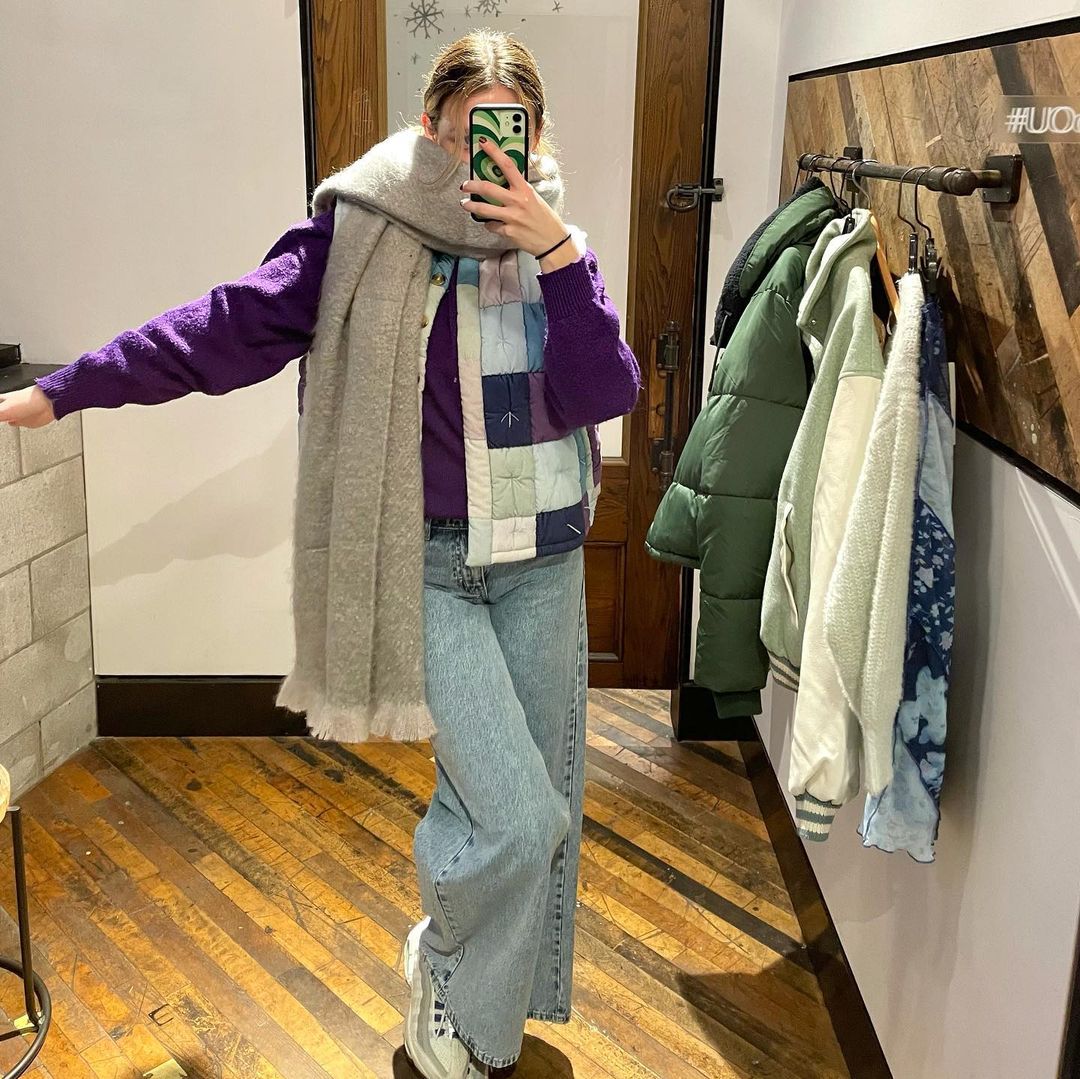 This simple winter fit consists of a vest and a scarf combo. Add jeans to the look and you're all cozied up and warm for the upcoming winter wherever you are.
From tank tops to bikinis and sweaters. You can find anything and everything on Urban Outfitters. It took the world by storm, and there are no signs of it stopping anytime soon. An extremely popular shop with tons and tons of choices for each flavor. Even though it did come into several controversies in recent years, still the reputation of the company is there for years to come.
Do you like UO outfits and do you own one? Let's talk in the comments below!