Prince Rogers Nelson was an American vocalist, multi-instrumentalist, and songwriter. Many consider him one of the most famous musicians of his time. Popular for his extravagant androgynous image and wide vocal range, he was one of the style icons of the XX century. Prince distorted the idea of gender fluidity in clothing, committed to androgyny. His influence essentially changed conceptions of how men are supposed to dress. While his vision was remarkable, his appeal to style was fearlessly fluid. High heels, lace gloves, sequins, tassels, feathers, and military-inspired designs were part of Prince's maximalist style. He honed a fun, extravagant aesthetic.
Each album was a birth of a new Prince identity. As he melted musical genres to create a totally unique sound, fresh and exhilarating, he brought disparate style influences together to create an irresistibly alluring look.
The influence can be seen everywhere today: from the color-block suits and ruffled shirts of the Purple Rain era to the high-waisted trousers and layered necklaces from the early 1990s. His marks are notable on the luxuriousness of Balmain, the polka-dot prints at Henry Holland, embellishment at Gucci, or the suits at Haider Ackermann. You can see his impact all over the styles musicians wear today: Orville Peck's fringed mask, Harry Styles' gender-bending wardrobe, Frank Ocean's make-up, or the vintage Versace two-pieces worn by the UK rappers.
As a man of diverse identities and a real fashion firebrand, the most important thing about his style wasn't what he wore but how he wore it. Confidence and commitment were everything to him. He taught people to embrace their eccentricities. He never followed the crowd and set a new standard for music and style. His outfits reached another level of artistry and challenged traditional gender roles. His distinct style has left an incredible mark on the fashion world. Talking about the Prince's career, his wardrobe director for a 1989 tour said that he was an artist completely, down to the clothes he wore
Let's cut telling and start showing: We have selected some of best looking Prince outfits over his rich stage life.
"Raspberry Beret" Video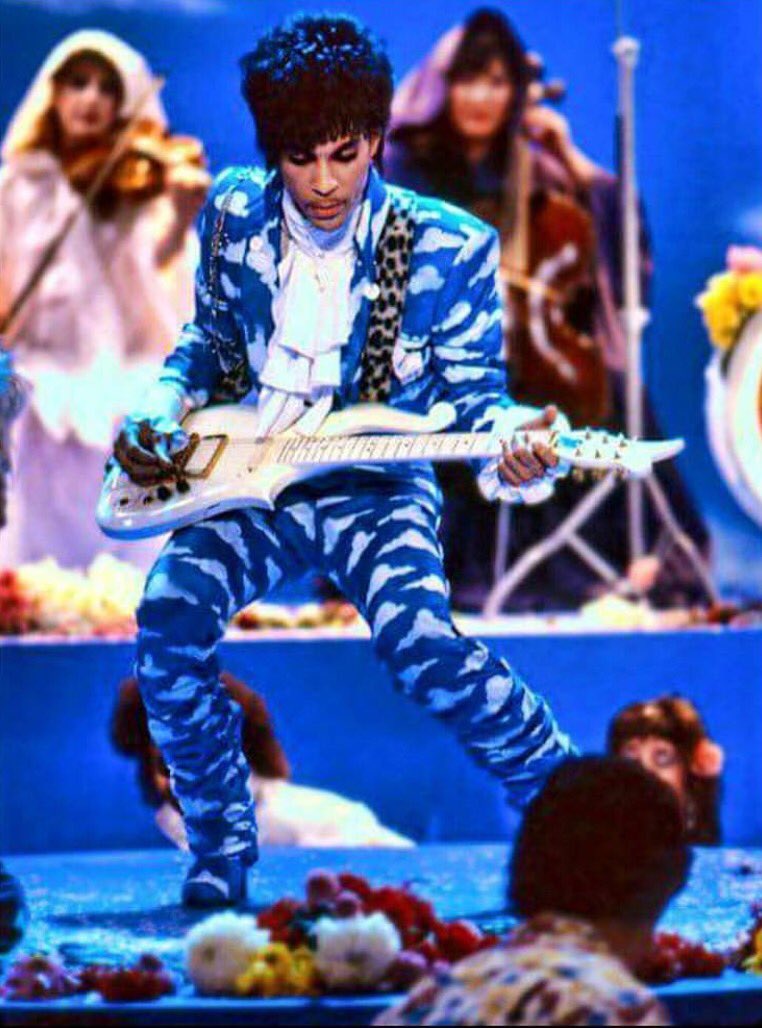 For the "Raspberry Beret," Prince didn't wear any raspberry color but a bright blue cloud-covered blazer and pants of tightly stitched fabric along the seam, creating soft folds that can stretch, matching cloud boots, and a Dalmatian-printed guitar strap.
At Wembley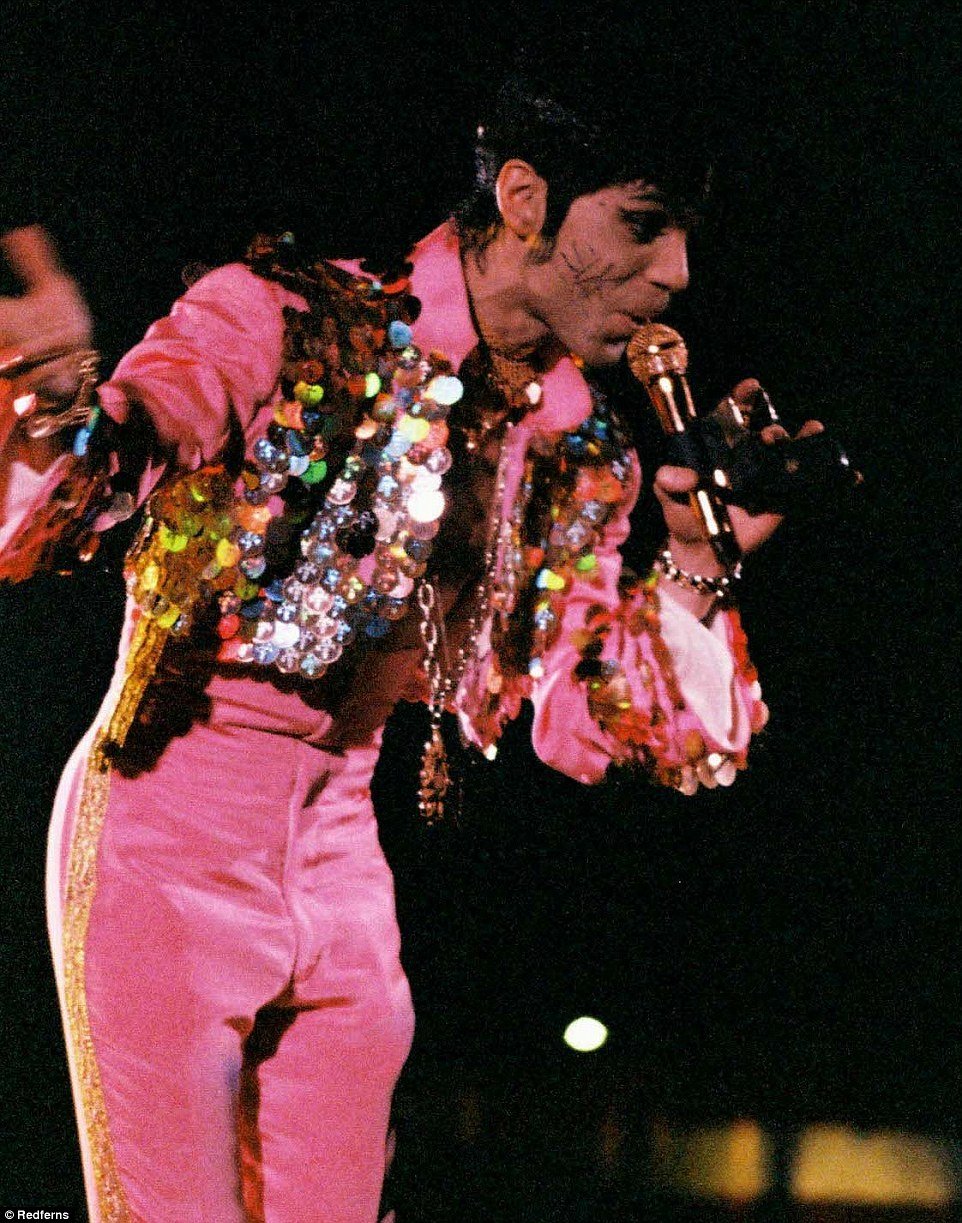 Classic Prince outfit: pink matador pants with a golden stripe, a pink tailored shirt with a high collar, and a waistcoat of glittering oversized sequins. He has written the word 'slave' on his face in the middle of the bitter battle with his record label. Wembley Arena, London.
A Chainmail Hat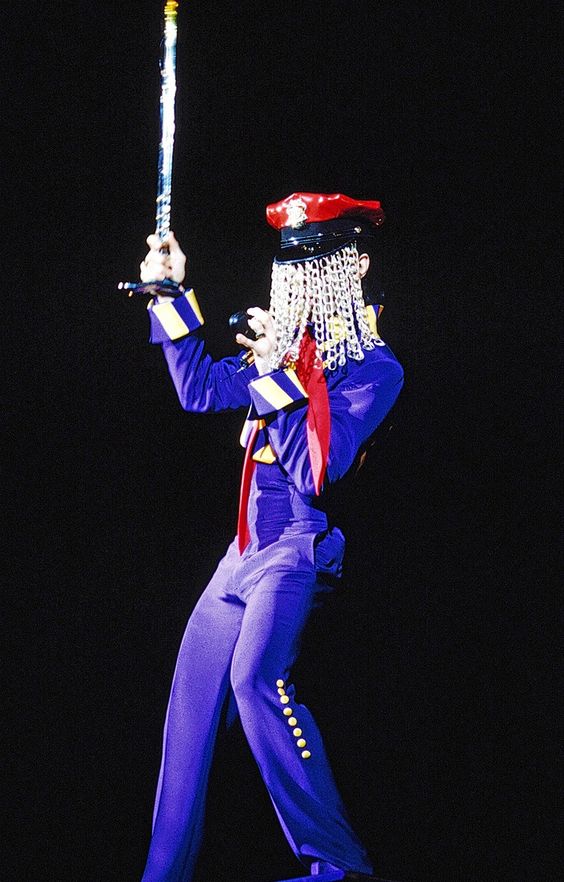 There is no limit to the ways chainmail can be worn: Prince wears a police hat with chains covering his face. The blue silk jacket matches the tight trousers with bright yellow buttons.
Prince Outfits are always about art, not just fashion.
18 Century Romanticism Inspiration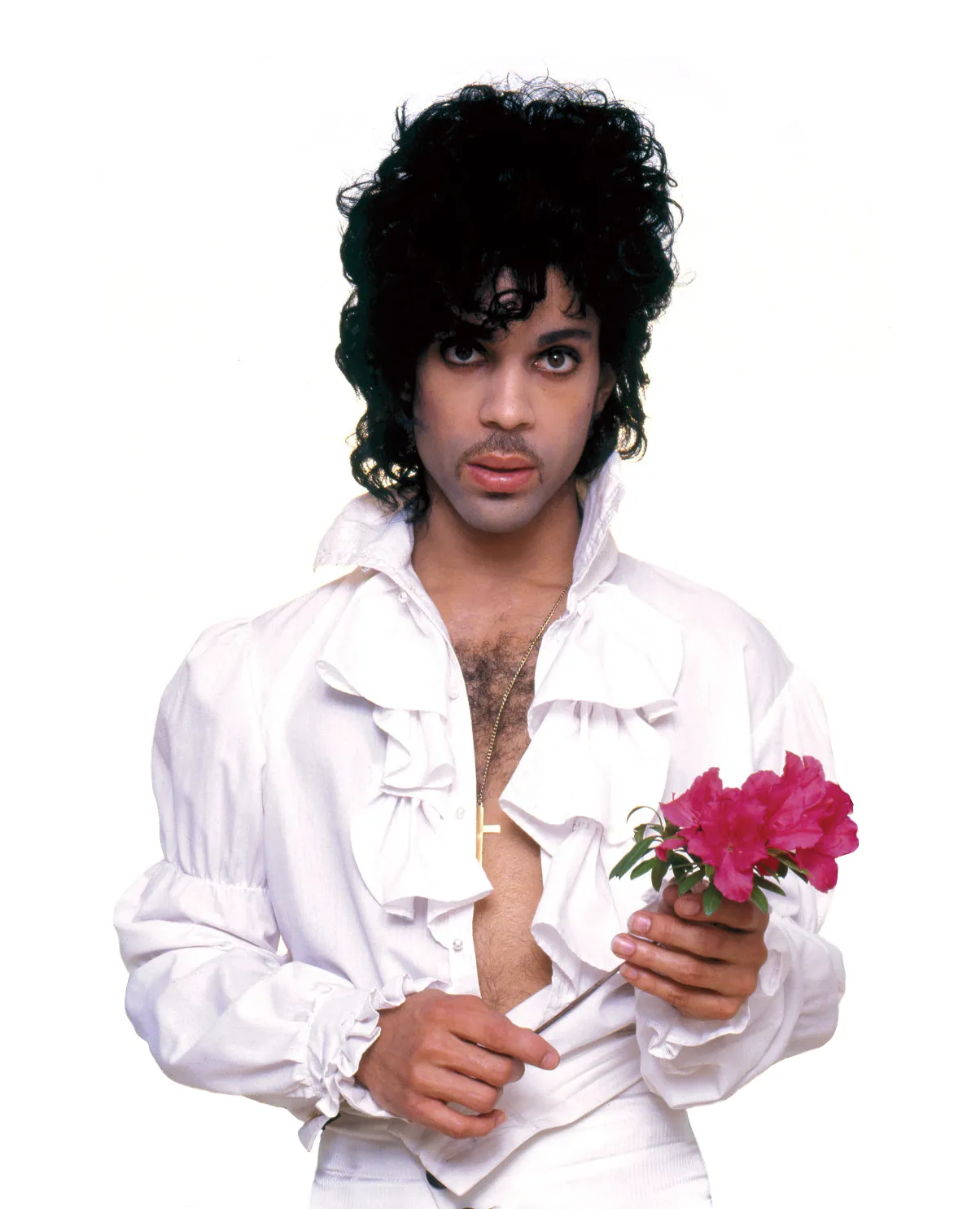 The shirt looks inspired by the romantic shirts of the 18th-century. It features a jabot/cravat hybrid buttoned with pearls ideally encapsulating the New Romantic Era. Sleeves were puffed and gathered, decorated cuffs adorned with frills and completed with unconventional cabochon cuff links.
Third Eye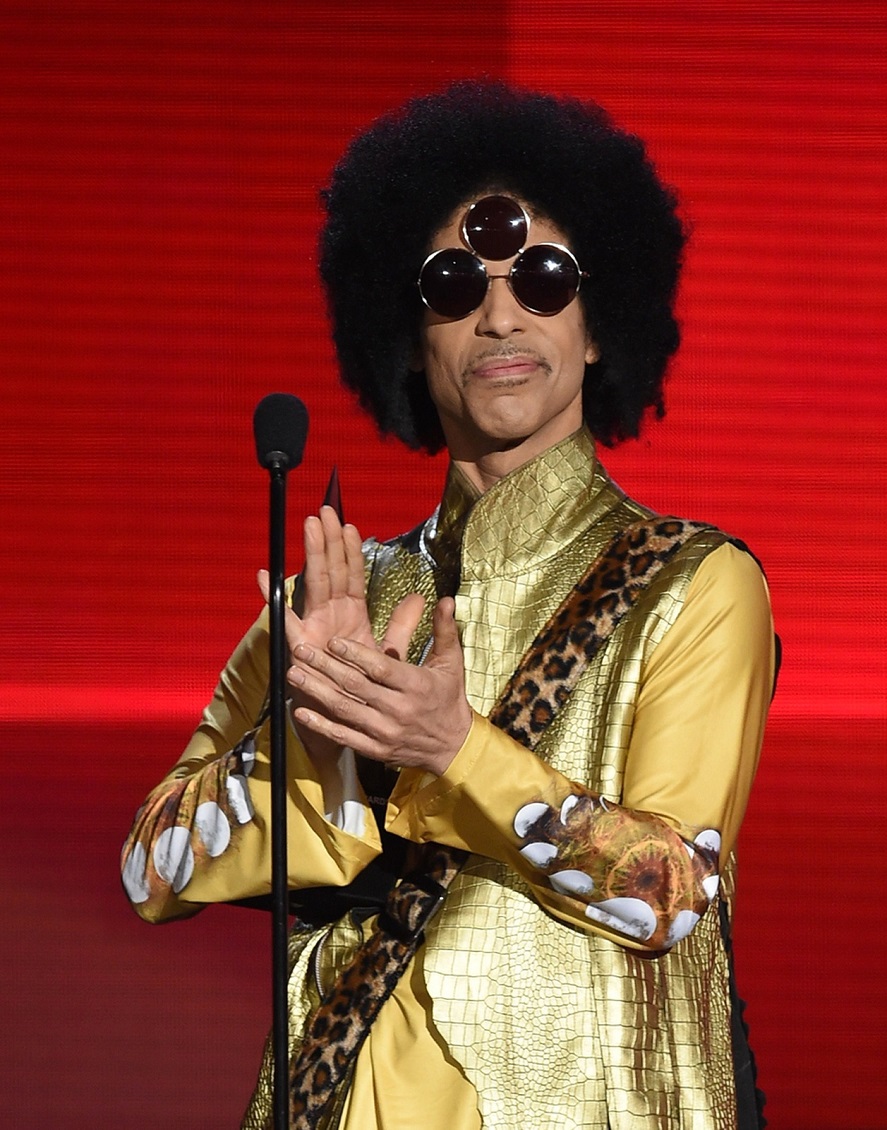 Beginning as an illustration from his album, he put a real pair of "3rd Eye" glasses, associating it with spirituality and the sixth chakra, related to intuition, inner knowledge, and imagination. The all-gold ensemble he wears adds to the theme.
Trench Coat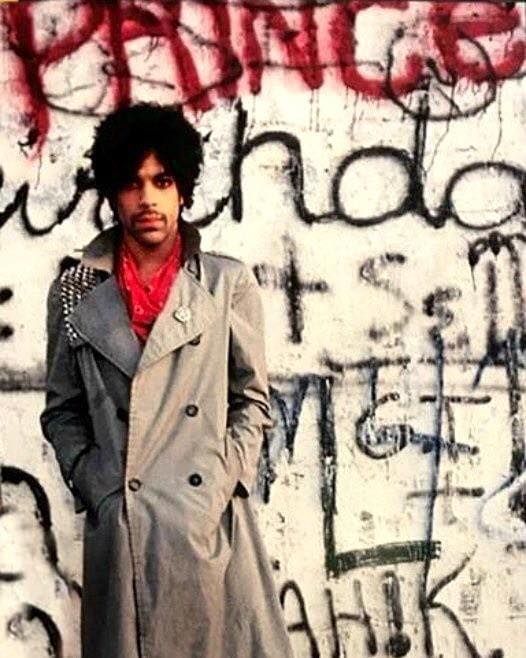 The Dirty Mind era was Prince's introduction to tailoring. The first trench coat was bought second-hand from an army store, a design that followed his career, with different adaptations.
Purple Rain Outfit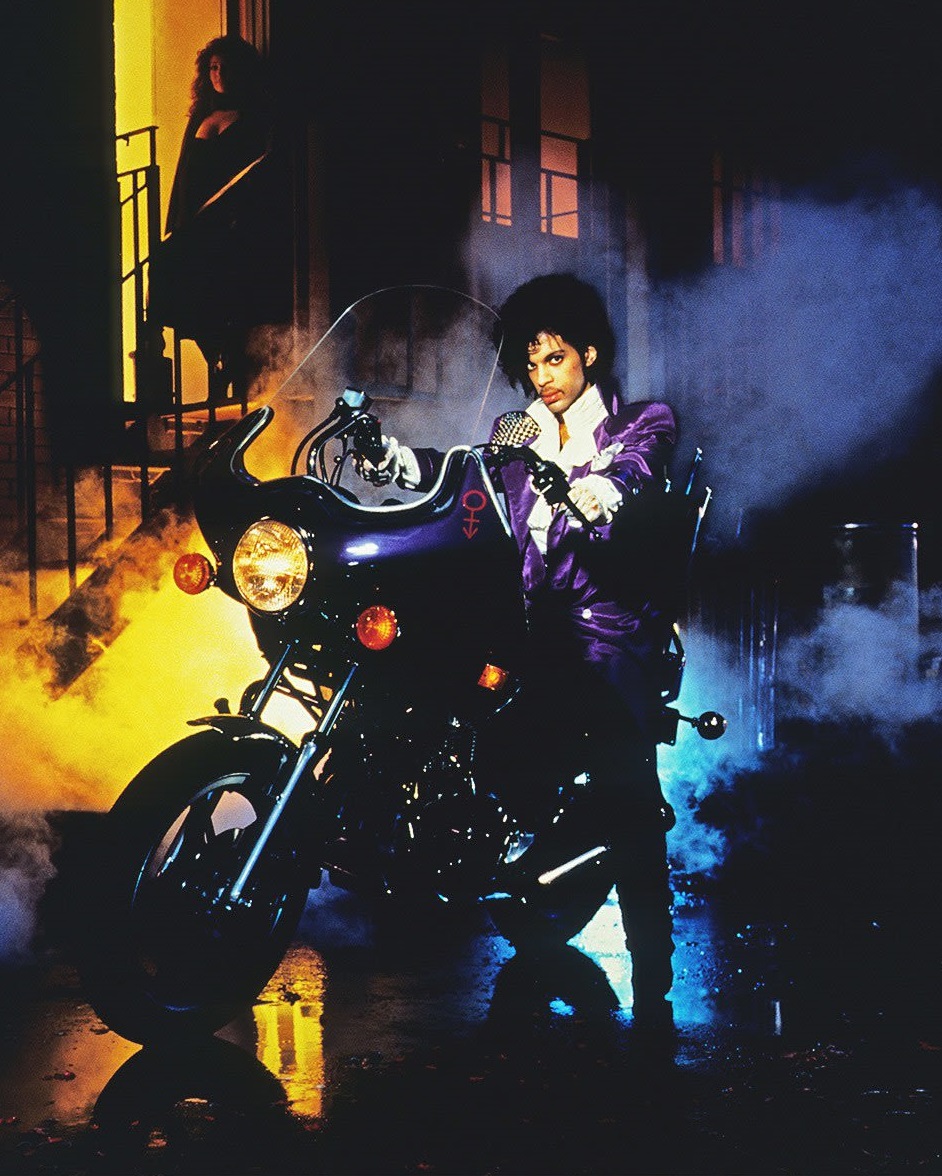 A ruffled shirt and a purple suit on a bike on his film debut. This is one of Prince's most iconic looks in his New Romantic-style suits. Includes trousers with an asymmetric fly and large ruffles, a bright purple hue, a long coat with chain mail on one shoulder.
Spiritual Clothing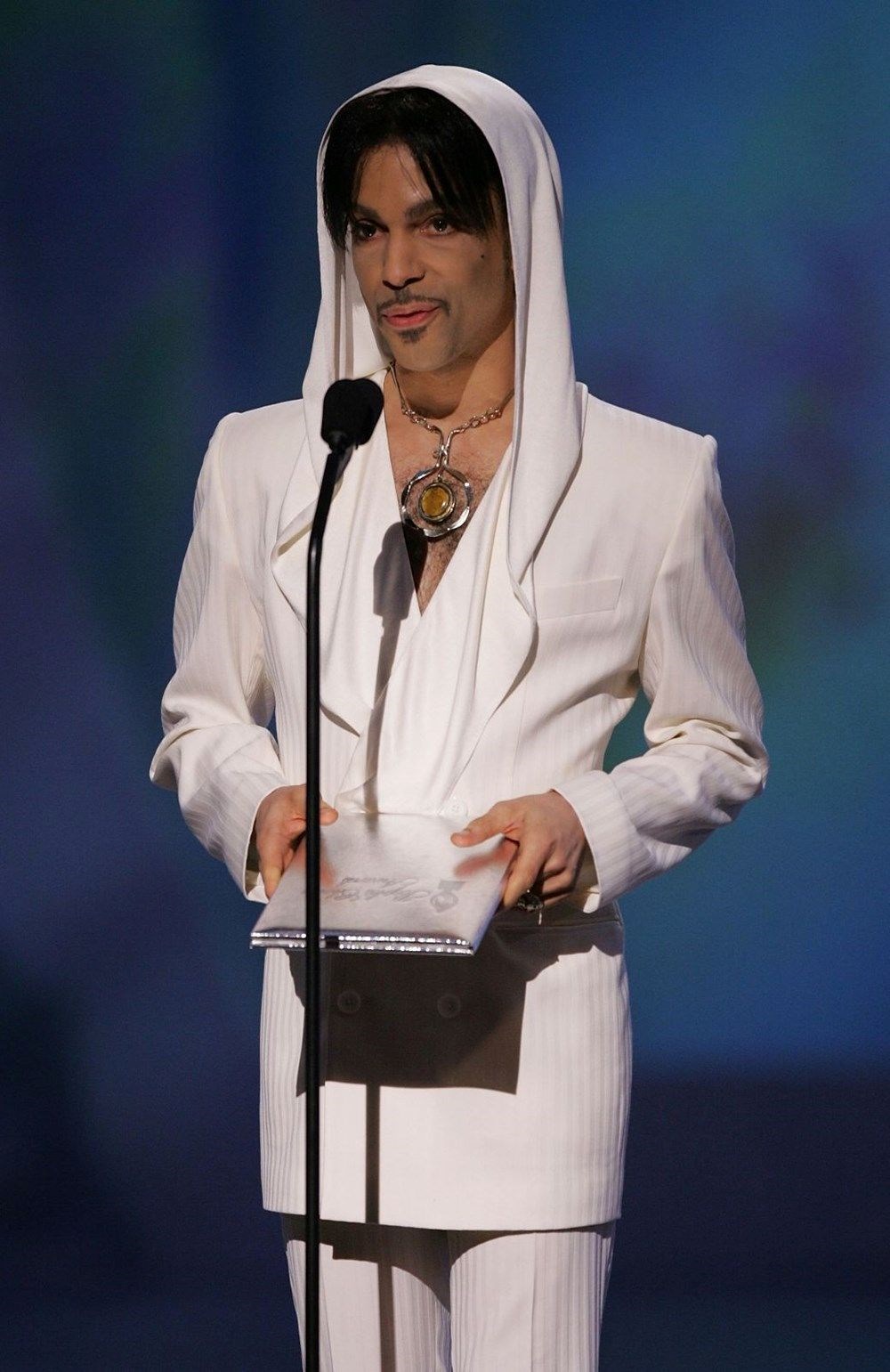 Prince wears a loose double-breasted white suit combined with flared trousers and his iconic hood. The ethereal flowing silhouette resembles spiritual clothing, despite the lack of a shirt.
All Different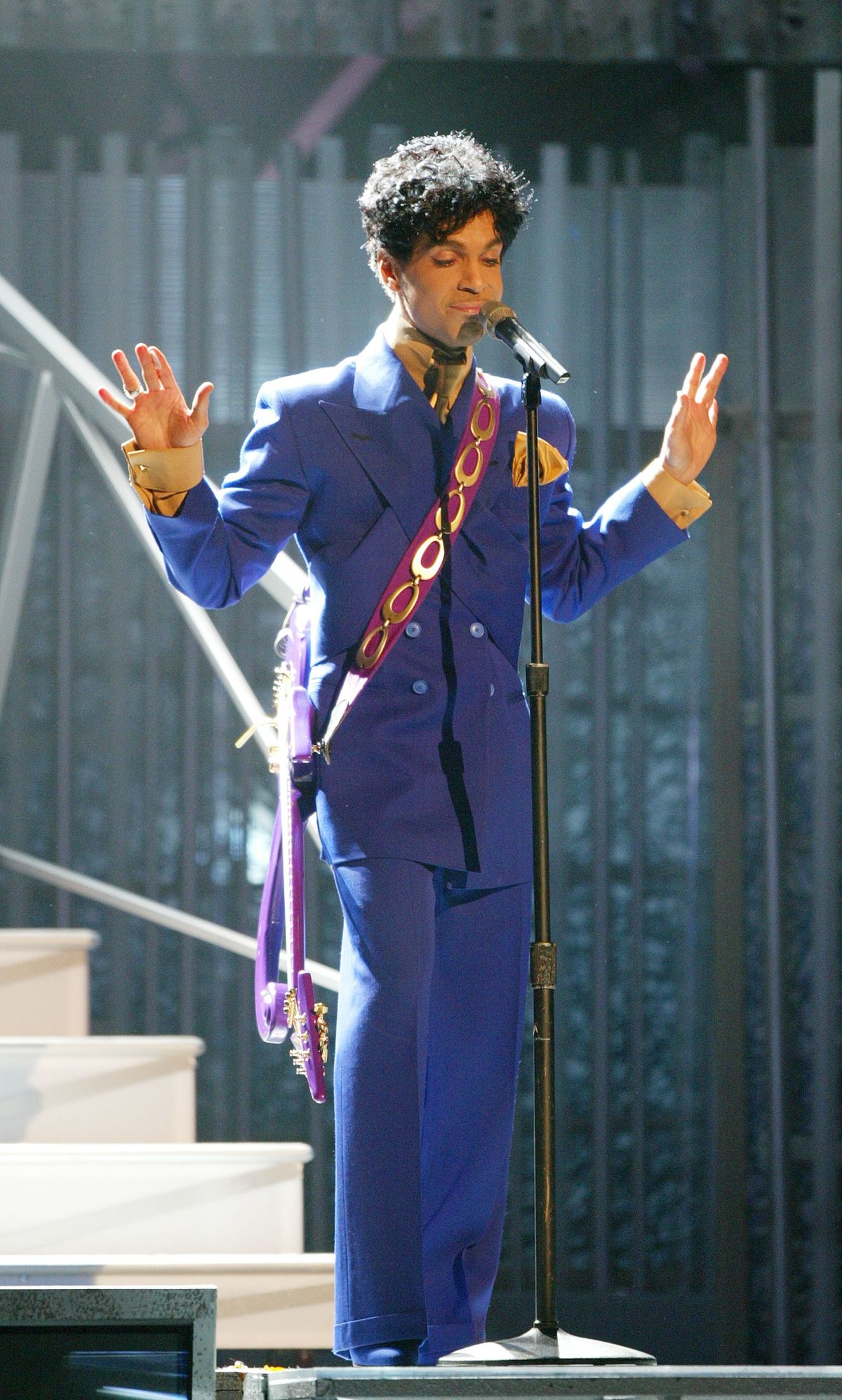 All colors suit well on Prince: these combinations of colors shouldn't work, but the Force is on his side, and he looks simply adorable.
White Tunic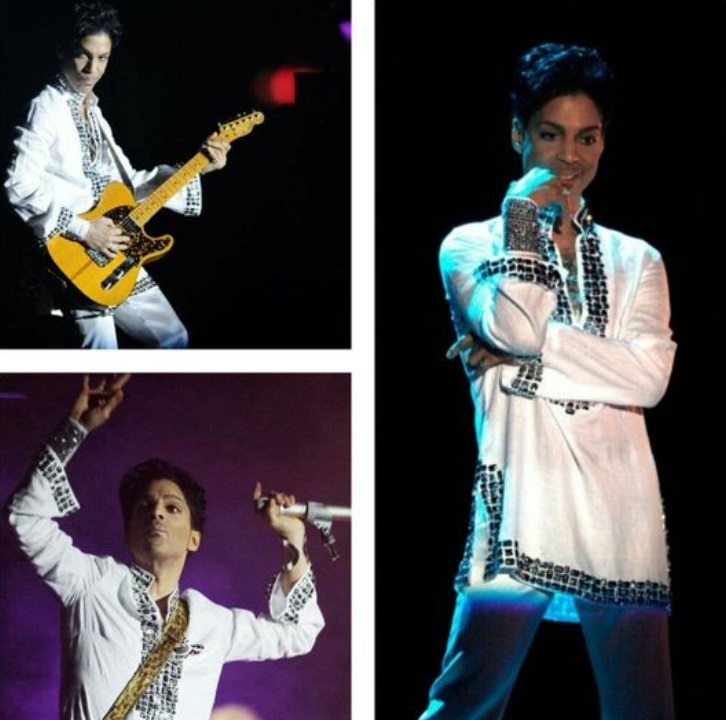 At the California concert, Prince wore a white tunic with metal studding. While the outfit gave out a more bohemian hippy style to Prince's usually extravagant look, he still added his signature twist with the studding edges.
Prince In Disguise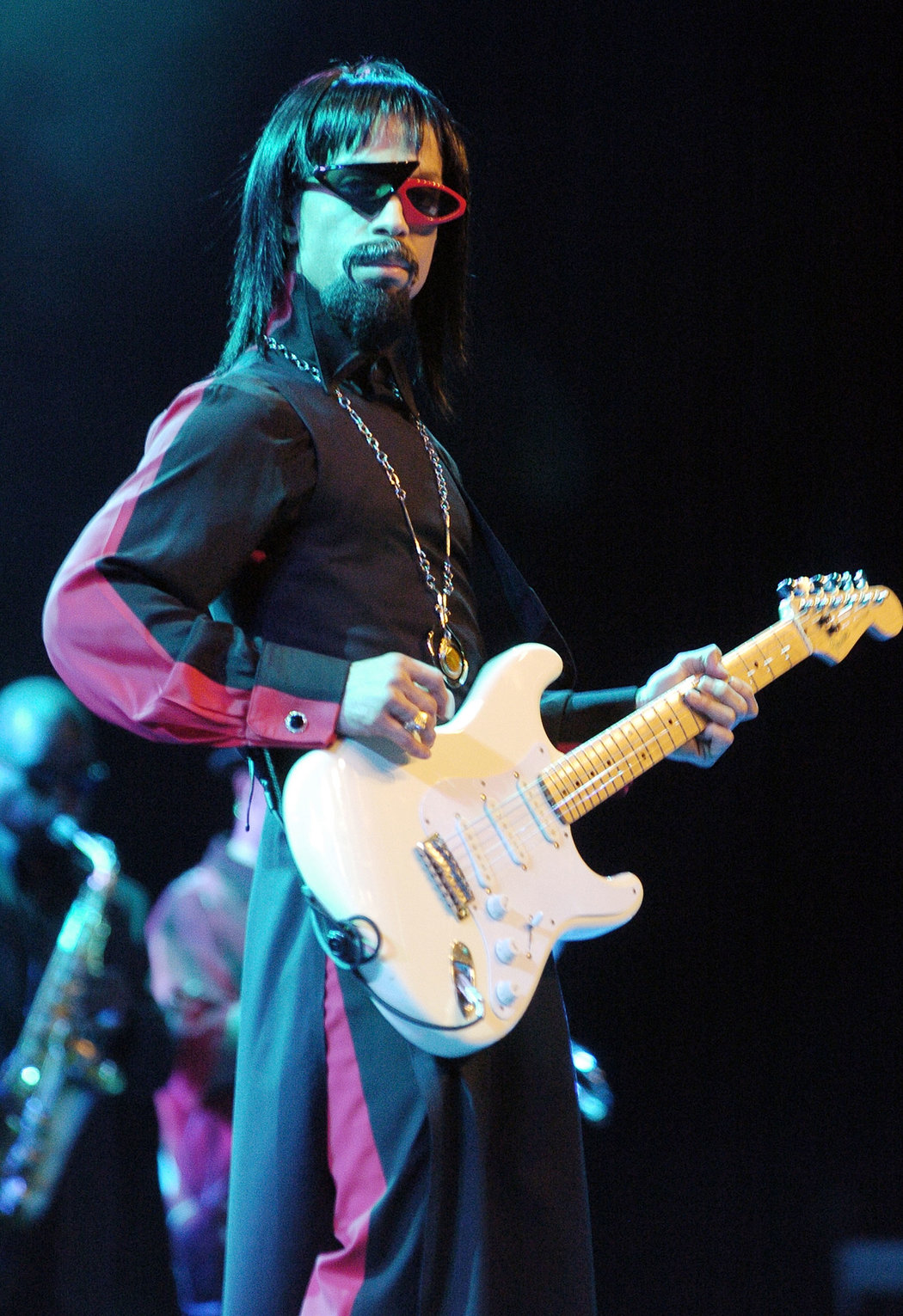 With permed hair and beard, Prince looks like he wanted to disguise himself. He wears a rugged goatee, a red and black sleeved flowing outfit, asymmetrical shades, and his guitar.
The Purple One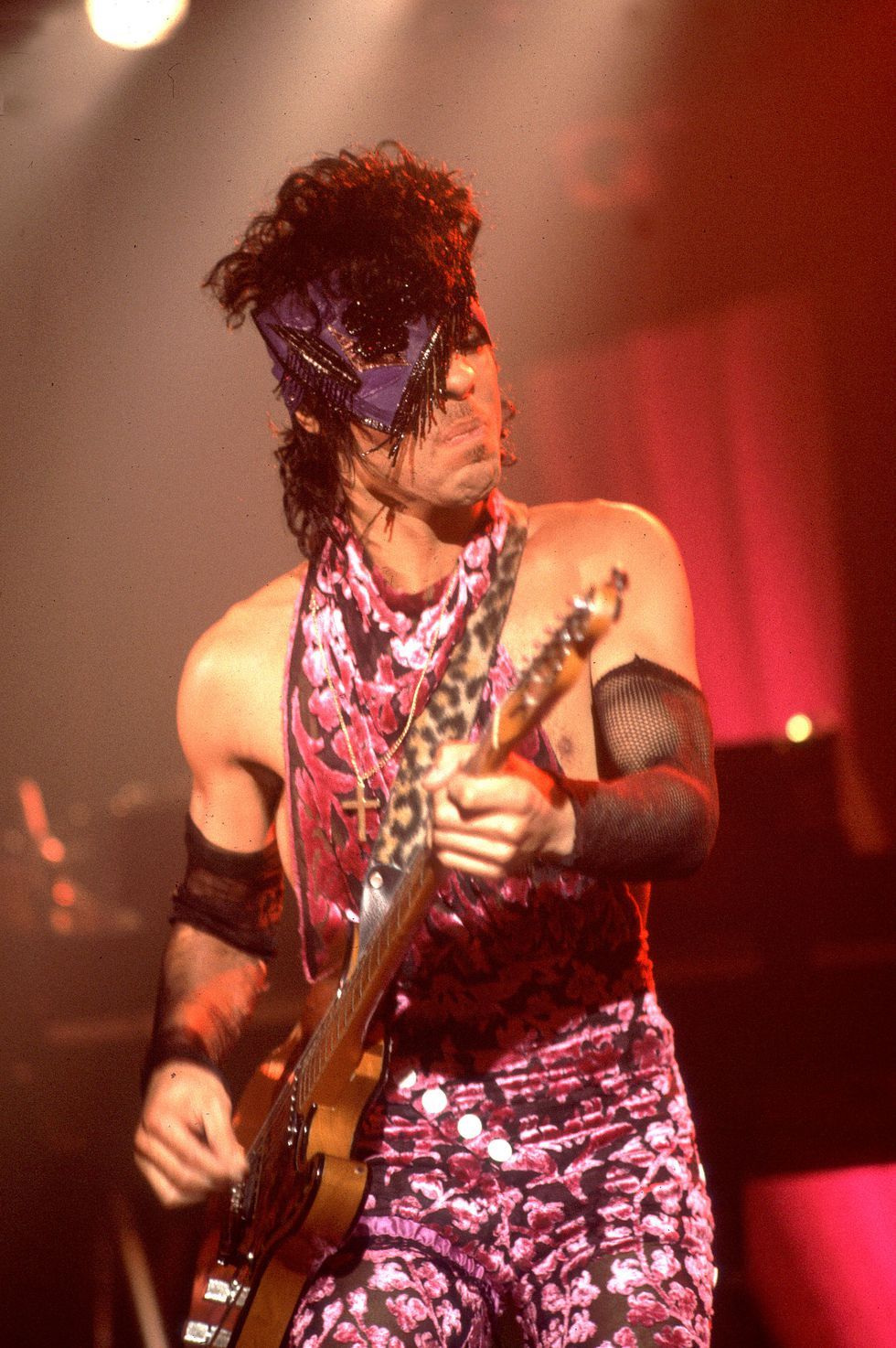 Since releasing his album in 1984, Prince became associated with the color purple. He even got the nickname the Purple One.
Reserved In England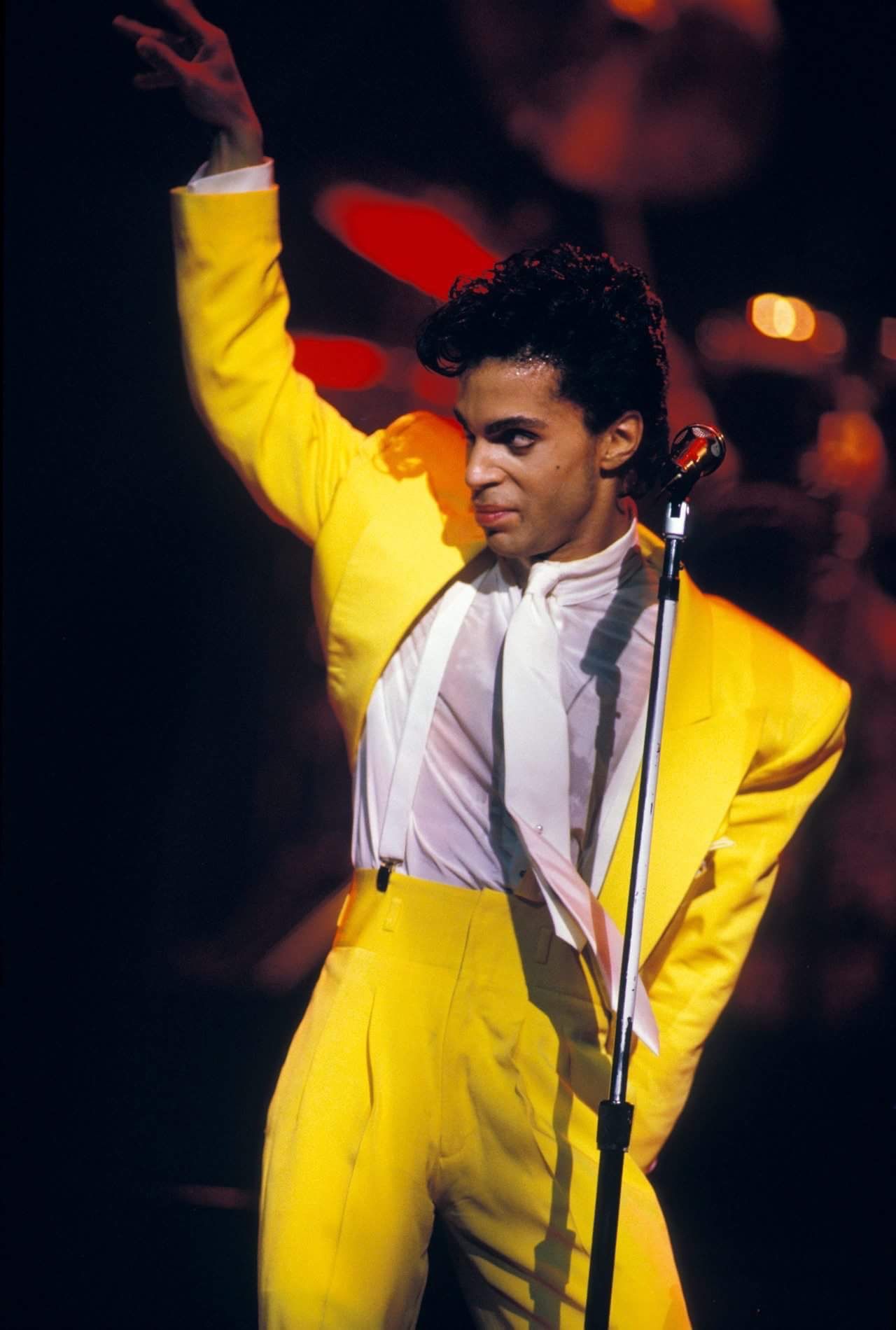 This is one of the way more reserved Prince's outfits than usual, wearing a stylish yellow suit and a tie.
Red Velvet And Chest
Showing off chest hair and red velvet costume is quite unusual, no matter, what it works for him.
One Of The All-time Greatest
A ruffled shirt and pink boa, pink wings, sported curly hair, and heavily brocaded outfits. Those were the 1980s.
The MTV VMA Yellow Jumpsuit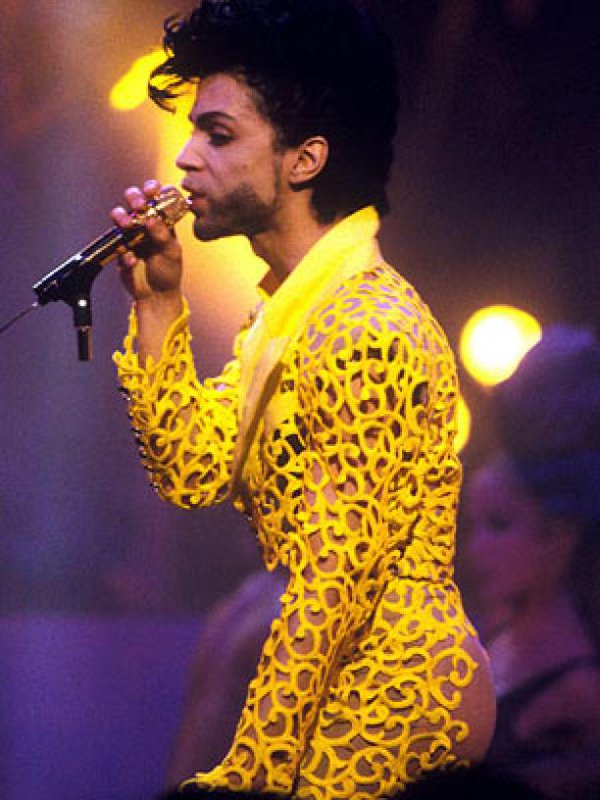 Prince showed in a yellow jumpsuit with cutouts for the MTV Video Music Awards. The back cutaway in his suit displayed his bare ass. I wonder how he managed to keep it all in place while performing his hit Get off.
Afro And Golden Eyewear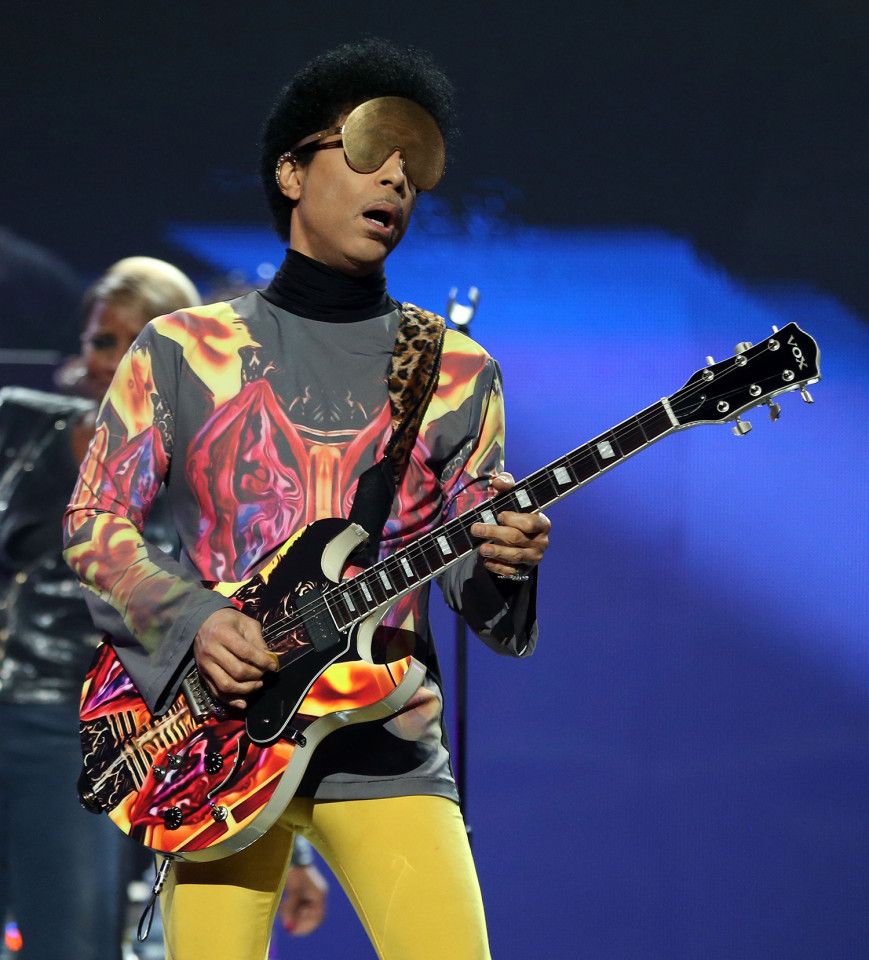 Prince singing in Las Vegas, dressed in a multi-colored psychedelic top as a part of his natural afro look. The golden eyewear as a face mask added to the new look.
Turquoise And Fringe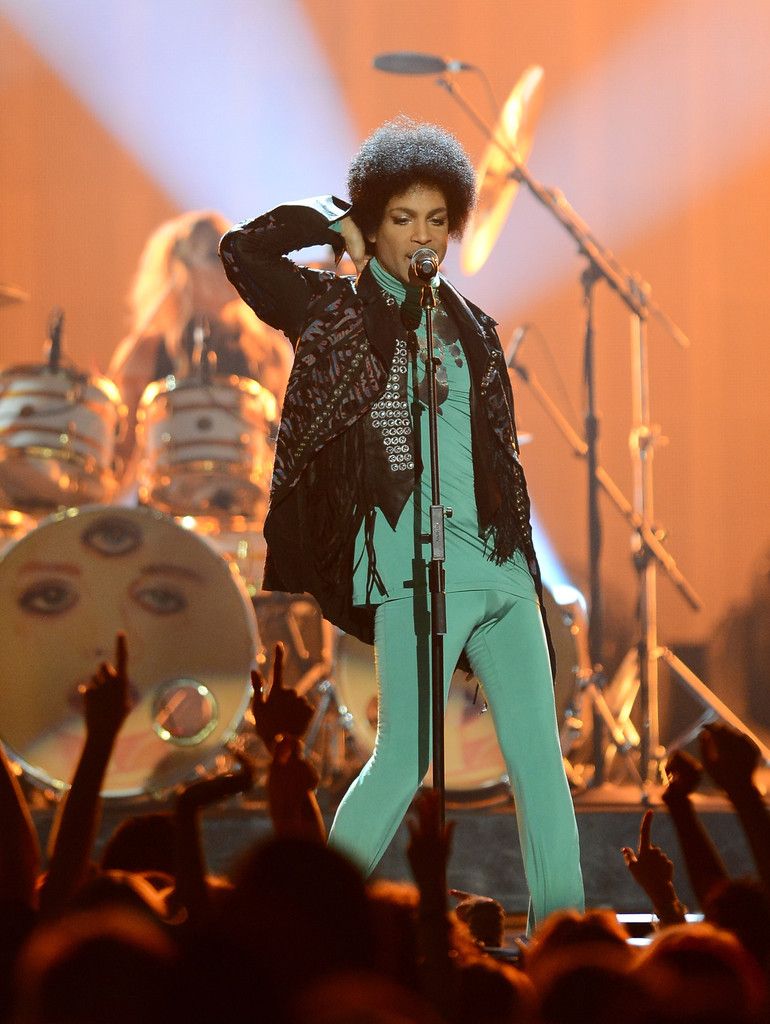 Prince has a turquoise outfit matched with a black jacket with fringe, continuing his Afro style.
Challenging Stereotypes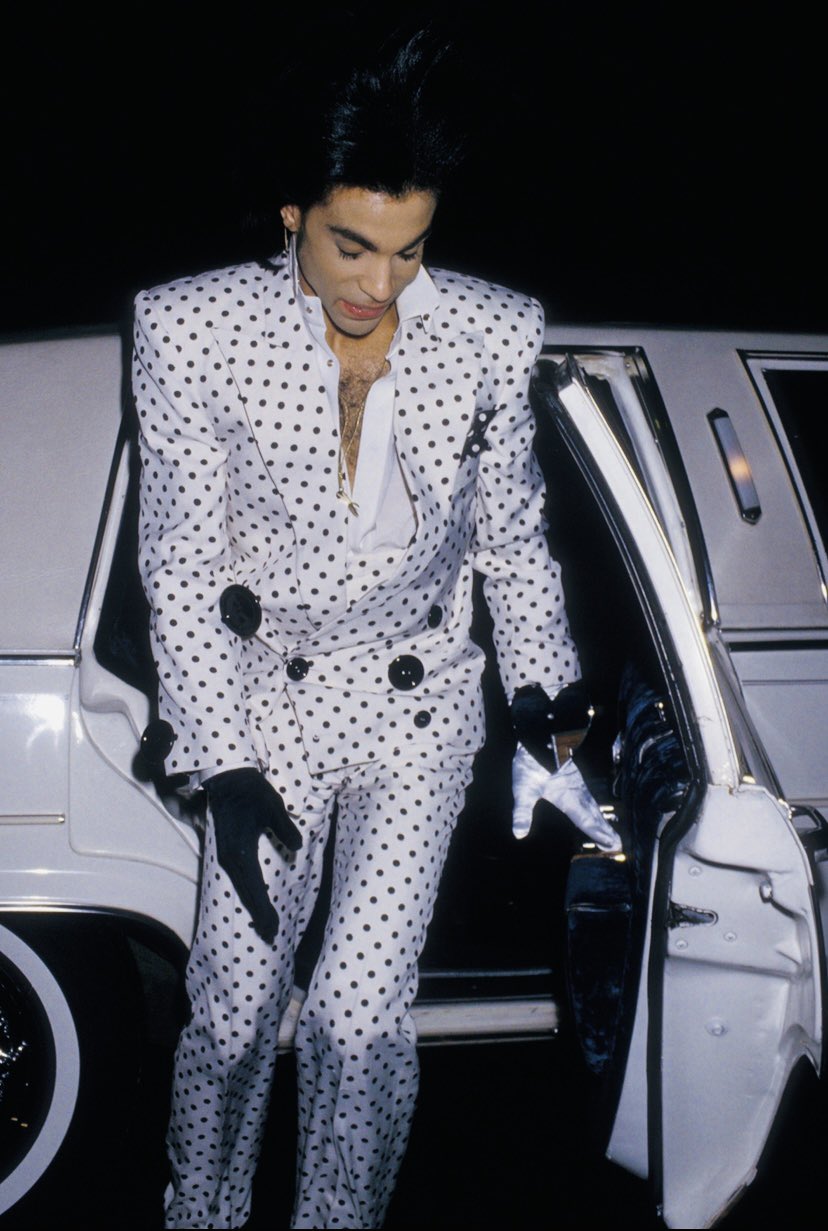 Prince challenged stereotypes of what it meant to be a black male with his gender-blurring style. In this pic, he wears an extreme polka dot. During his Lovesexy tour, he wore a white polka-dot suit, white shirt, and polka-dot heels: what a mind-blowing outfit!
Cropped Top And Abs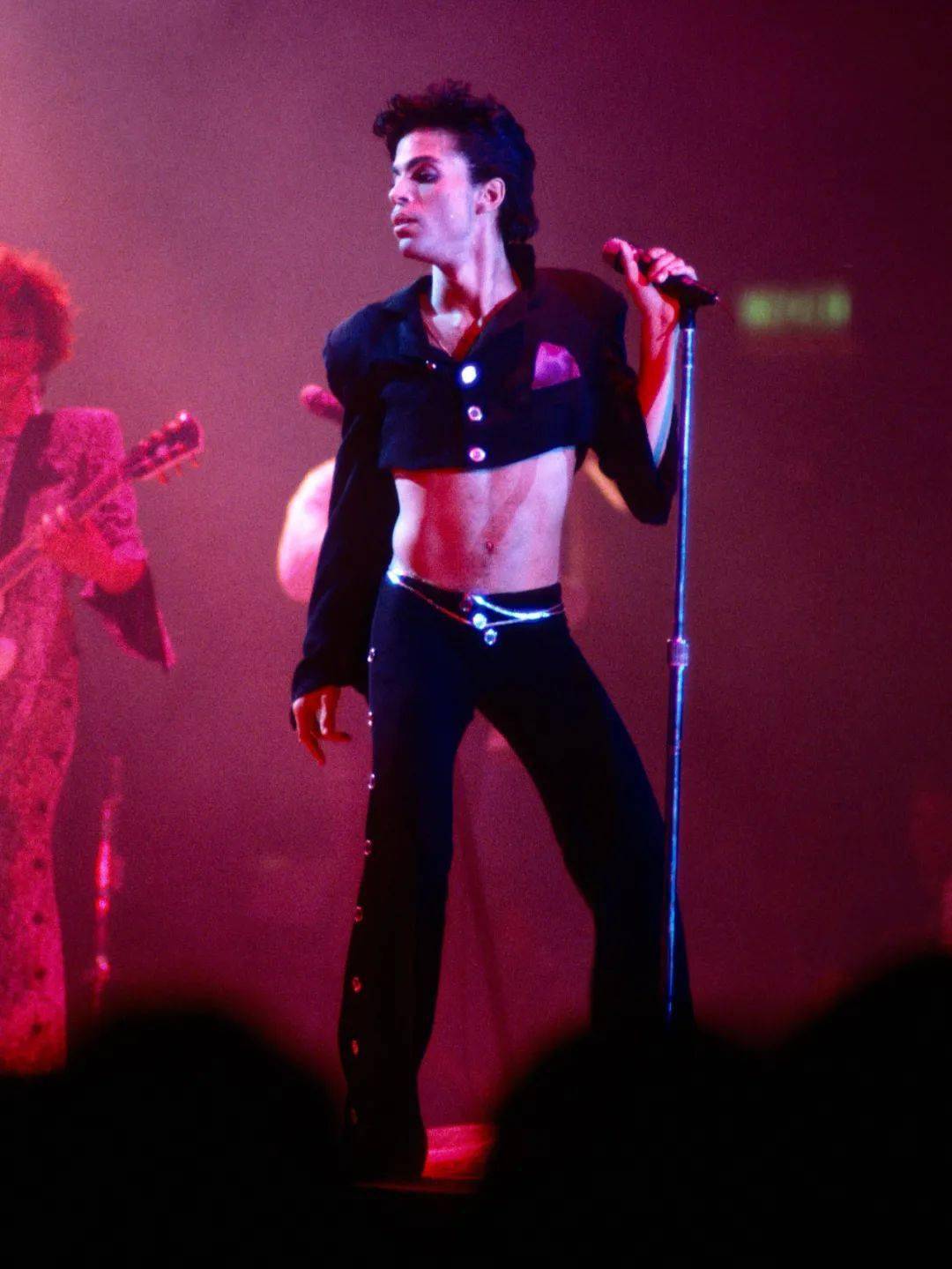 It is worth remembering that Prince wore the cropped top with low-rise jeans way before others did. He shows his abs bare in the 1980s.
Gender-fluid Symbol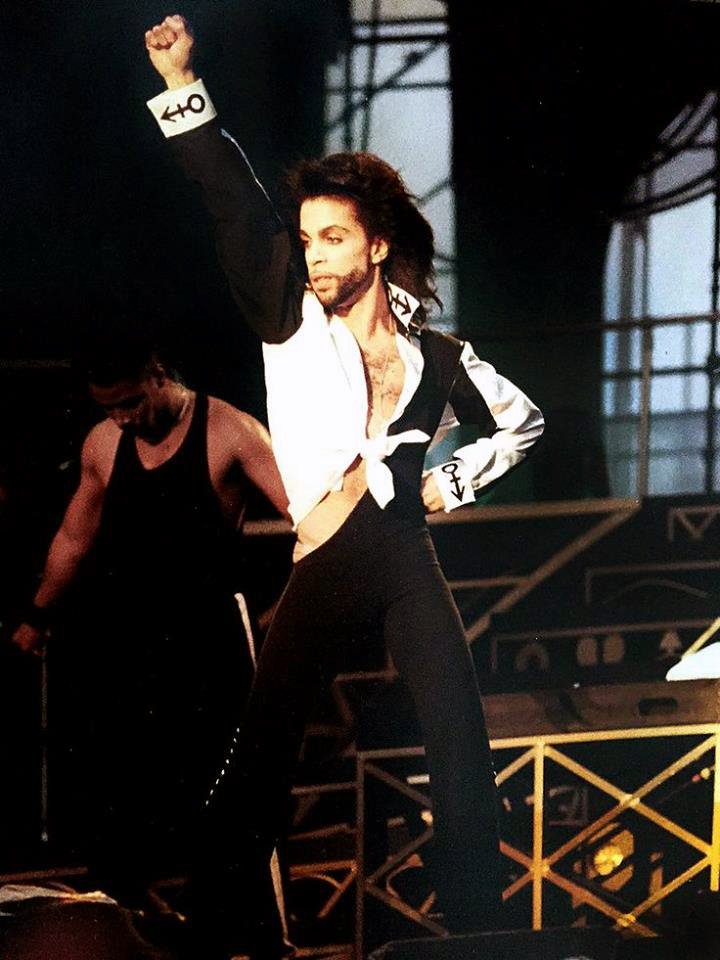 Prince was a volcano of androgynous energy. In 1993 he changed his name to this "Love Symbol" – a mash-up of the man and female symbols. It seems he was much before his time.
From his beginnings, Prince awed the audiences with his dynamic, vivid fashion sense and his dizzying array of looks. His look was never dull, always vanguard, from shirtless to maximal or elegant. He changed his styles during the years, never repetitive. We looked at some of his rich, diversified outfits. Maybe you can dig something from them to your today's style. Fashion designers do that. Please leave a comment below on how you like the Prince outfit.