Because of its affordable price and minimal-ingredient formula, Ordinary has become a great place to source new skin care products. If you want a basic skincare routine, Ordinary is the place to go. If you want a basic Ordinary skincare routine, you should start with the essentials. These are a cleanser, a moisturizer, and an SPF product.
The next layer is the one with more active ingredients that will help with specific needs. With that in mind, let's take a look at some of the best products and how to build a basic Ordinary skincare routine.
Why Is Ordinary So Cheap?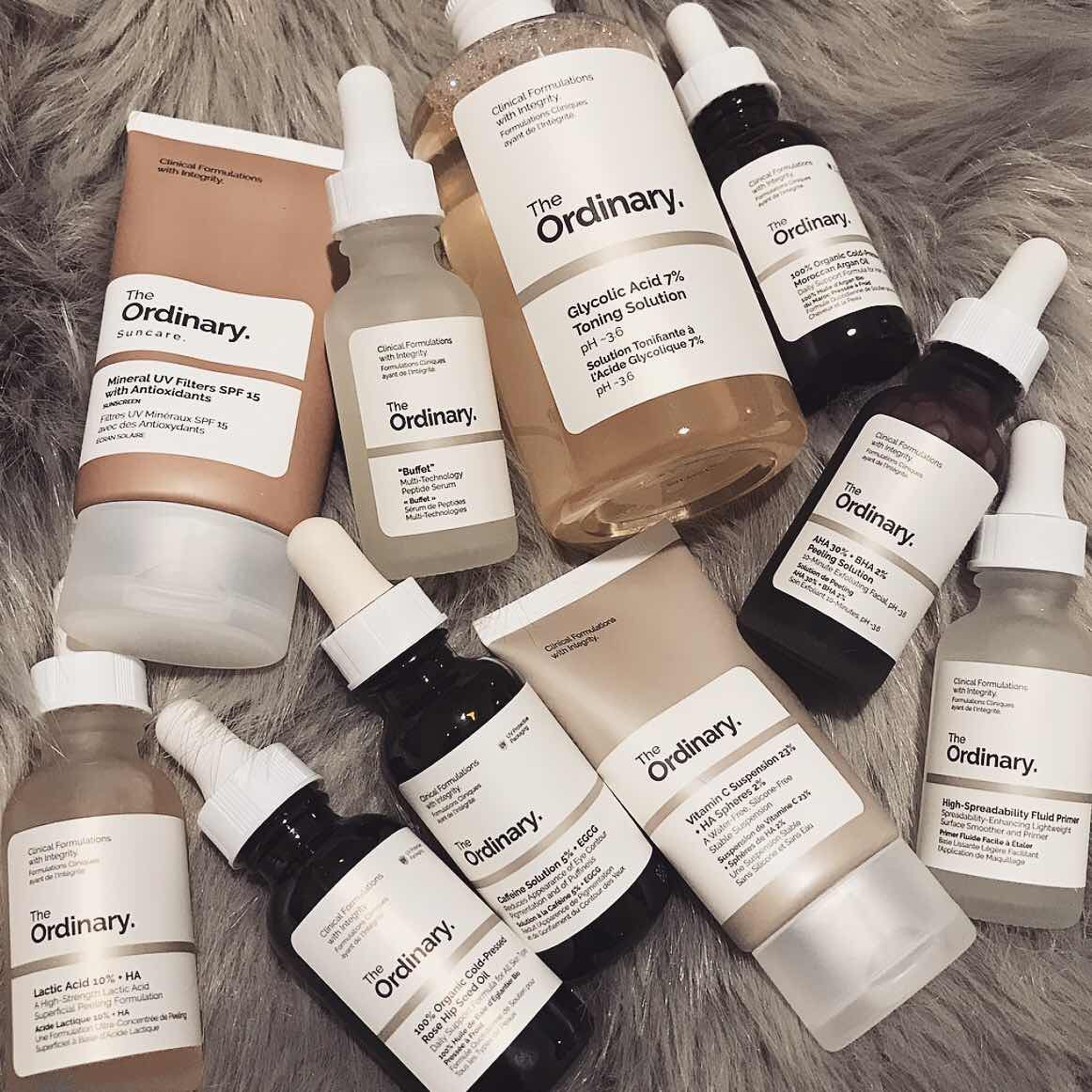 Ordinary has a Vitamin C serum that is the same price as a latte. That is why fans love it. But how can the company and brand function with such low prices?
The company has taken the world by storm with some great products that regularly sell out and production often struggles to keep up with demand.
The cheap prices are possible only because of the company's savvy and disruptive business model. There is no fancy packaging when you buy Ordinary products. There is no celebrity marketing campaign or any pricy ads that drive the cost of each bottle up. Instead, the company uses those savings to reduce the final price for the customer.
Ordinary popped out of nowhere offering holy grail skincare ingredients like retinol and hyaluronic acid for a price much lower than the competition.
And because of the candid description, simple packaging, and tangible results, Ordinary has become an overnight success. Nowadays, Ordinary is the OG of new wave of skincare brands that value results over luxury trimmings.
What Does An Ordinary Skincare Routine Consist Of?
Now, let's talk about how you have your own Ordinary skincare routine and what you need for each part of the day.
Morning Routine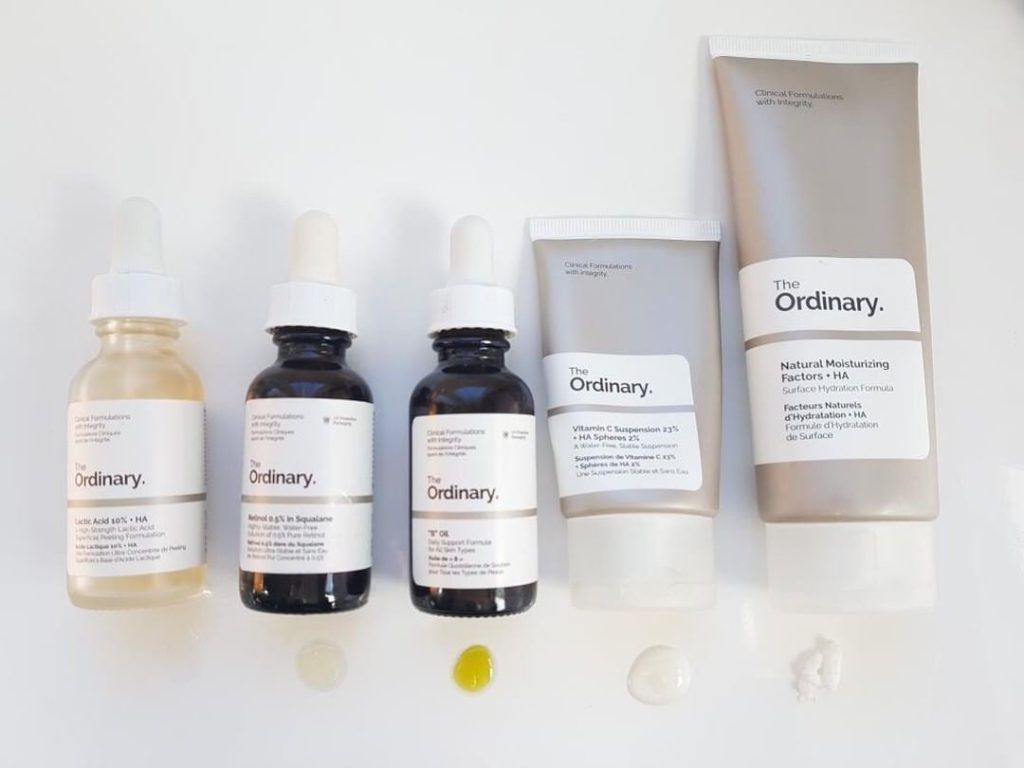 We know the skincare routine starts in the morning. And with that in mind, you can get products that will prepare your skin for the day ahead.
A cleanser should be the first step in your beauty routine. This Ordinary product will clear away oil and grime from your pores and leave your skin clear. Your skin will also be ready for what is to come. The perfect product here is the Ordinary Squalane Cleanser. It is gentle and nourishing at the same time.
Your next step is hydration serum, specifically, the Ordinary hyaluronic acid 2% +B5 that works like magic. It draws moisture deep into the skin and improves long-term hydration. When you use this serum, focus specifically on dry areas.
The next step is eye serum. It is not an essential step, it is more of an optional step. If you have particular concerns about the skin in your eye area, add this step as well. The Ordinary caffeine solution 5% + EGCG contains a high concentration of antioxidants that will help reduce puffiness. In any case, you can add this step as prevention once per week.
We continue with an antioxidant serum. We mentioned before that the Ordinary Vitamin C serum comes with the price tag of a coffee. And that is the reason why fans love the beauty brand. Antioxidants protect our skin from long-term damage caused by environmental factors like UV rays and pollution. So, make sure to use the antioxidant serum to improve absorption.
Once you put all the serums in, it is time for a moisturizer. This step is not only for dry skin. Even oily skin and normal skin need moisture during the day. This will keep the skin barrier strong and prevent dehydration. Ordinary has a great product for this purpose, the Ordinary natural moisturizing factors + HA is light and creamy.
Speaking of serums, one of the best the company has is the Ordinary Niacinamide 10 percent serum. This serum is designed specifically for acne-prone skin, and will instantly reduce inflammation thanks to the Vitamin B3 in it.
Another great serum is the Ordinary Azelaic acid suspension, designed to help with skin tone and skin texture.
Finally, we finish off with SPF. This is the only way to prevent long-term skin damage from UV rays. Without SPF, you will experience early signs of skin aging. The Ordinary Mineral UV Filters SPF 15 with antioxidants is the perfect product to use here. Use it over your face and neck by gently massaging it.
SPF products help prevent fine lines and premature aging of your skin. Definitely, something you want to add to your regular routine.
Evening Routine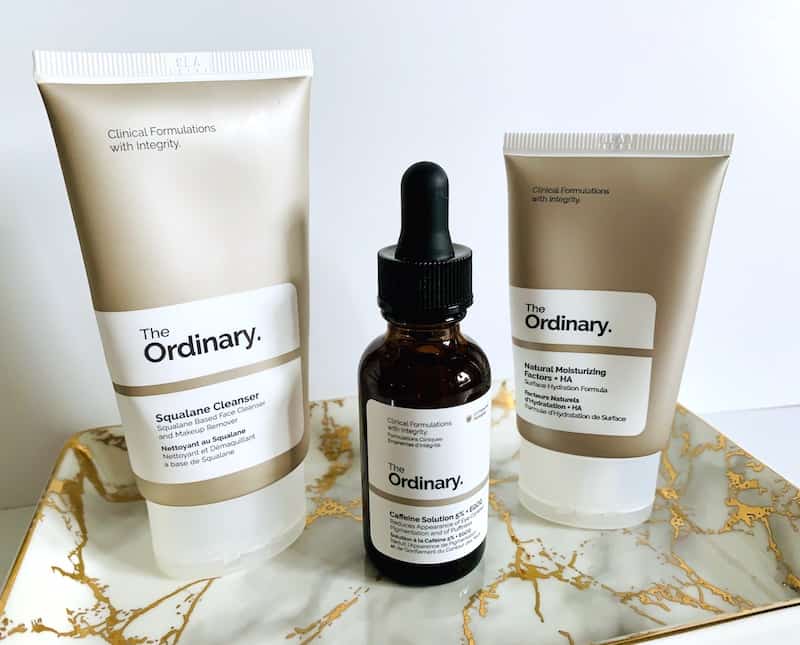 When the day has finished, it is time to give your skin some gentle care and repair damage acquired during the day. What does the Ordinary skincare routine for the evening look like? Let's take a look.
Start with a cleanser. This is essential if you are wearing makeup and SPF during the day. You need to double-cleanse your skin. In other words, wash your face twice. Using a cleanser in the evening will remove all traces of stubborn makeup, dirt, oil, and bacteria from your pores.
Next is a treatment product, or the Ordinary Salicylic Acid 2 solution masque for active and upcoming breakouts. There are other evening treatments out there that target specific skin problems, like treatment for dry skin. But some of these products should be used only once per week. Be careful.
We continue with a hydration serum that will provide and maintain hydration. Use the same product as in your morning routine. Apply it to damp skin to draw the moisture in for some extra benefits.
After you finish off with the hydration serum, it is time to address specific skin concerns. Use products specific for dullness, oily skin, skin pigmentation, or signs of aging. Do not worry, Ordinary has a great product for every problem.
Then, continue with moisturizer to seal everything with The Ordinary Natural Moisturizing Factors + HA. If you want some extra boost, massage with oil, specifically, one that is lightweight.
And there you have it, your basic Ordinary skincare routine with a lot of beneficial ingredients, including amino acids, antioxidants, vitamins, and more.
Top 3 Ordinary Skincare Routine Products
There are many great products in the Ordinary line. What you choose depends on your skin type. But we have some three that really stand out.
The Ordinary Caffeine Solution 5% + EGCG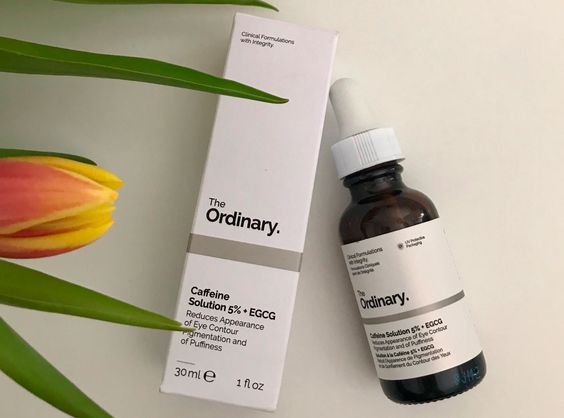 This wonderful product for tackling dark circles can be used both in the morning and in the evening. It is best that you use it before all other skincare products. A few drops along the eye contour will help diminish panda eyes.
The Ordinary AHA 30% + BHA 2% Peeling Solution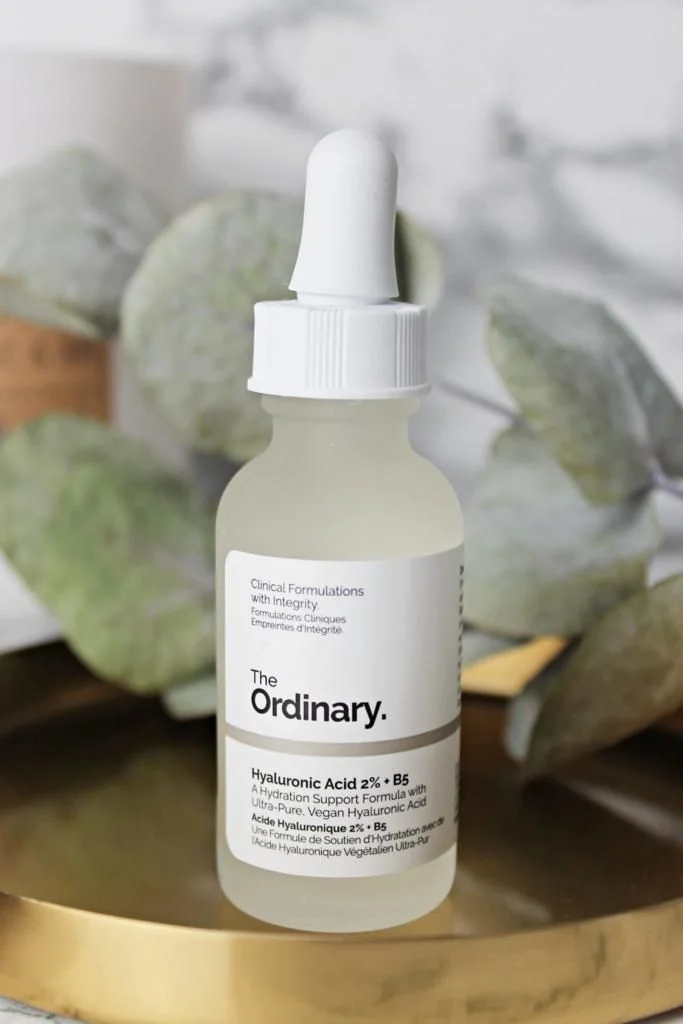 This is a potent powerhouse. If you have problems like dullness, hyperpigmentation, and blemishes, this treatment will solve them. It contains a blend of alpha hydroxyl acids and beta hydroxyl acids to banish all problems. Leave it on for five minutes and wait for it to work its magic.
The Ordinary Hyaluronic Acid 2% + B5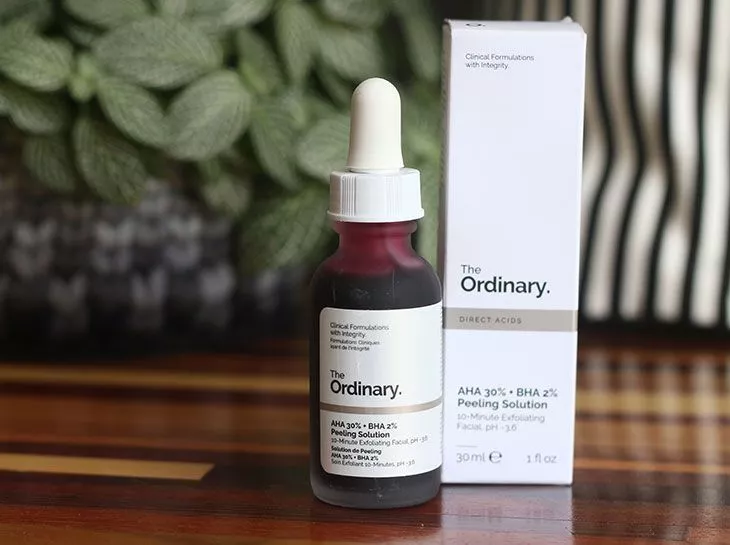 Hyaluronic acid is praised for its ability to retain more water and moisture than any other skincare product. This is your best product for skin moisture.
And the best part is, that it works on all skin types. Even if you have sensitive skin, this product will be gentle enough.
Buying A Complete Regimen
If you are new to Ordinary products, you should buy a complete regimen. This is quite possible. The company can make you your very own custom Ordinary skincare routine. This will save you time and money, but also from worrying about products and whether they can be used or not together.
If you want, create your own routine using the regimen builder. Or, choose one from the specific options like Ordinary routine for dullness, signs of aging routine, hydration routine, signs of congestion routine, antioxidant support routine, simplistic routine, sensitivity routine, or anything else.
Precautions
It is important to remember that you cannot use certain products together. For example, peptides should not be used in the same routine as direct acids like lactic acid or glycolic acid. Direct exfoliating acids should not be used with other direct acids, like retinoids, vitamin C, or else.
The company also recommends doing a patch test before using a new product. This will prevent any adverse reactions like skin irritation.