We live in an era where you can find natural extracts and ingredients everywhere. But it is important to choose the best natural ingredients. And for a price, you are comfortable paying. Herbal Essence is one of those popular brands that cater to all hair types and check boxes for all of your needs. So, is Herbal Essence good for hair?
Let's discuss this. No matter if you have curly hair, frizzy hair, dry hair, colored hair, straight hair, or anything in between, you can find a hair product that will suit your needs.
We know you cannot go wrong with natural extracts. They are safe, nourishing, and sustainable. What are some of the natural ingredients in Herbal Essence?
What is Herbal Essence?
As we said before, Herbal Essence is a brand of hair care products. They are famous for being environmentally friendly and using natural ingredients.
What makes the brand famous and popular, is that they produce affordable shampoo products. You can find it in most department stores and beauty supply stores.
It was introduced in 1971 by a company called Clairol. Originally, the company was called Clairol Herbal Essence Shampoo.
But then in 2001, the brand was sold to Procter and Gamble. This was when the name was changed to only Herbal Essence
From the moment Procter and Gamble bought the brand in 2001, they managed to pull it out of a steep decline with unique marketing strategies. Some of the memorable commercials and ads helped.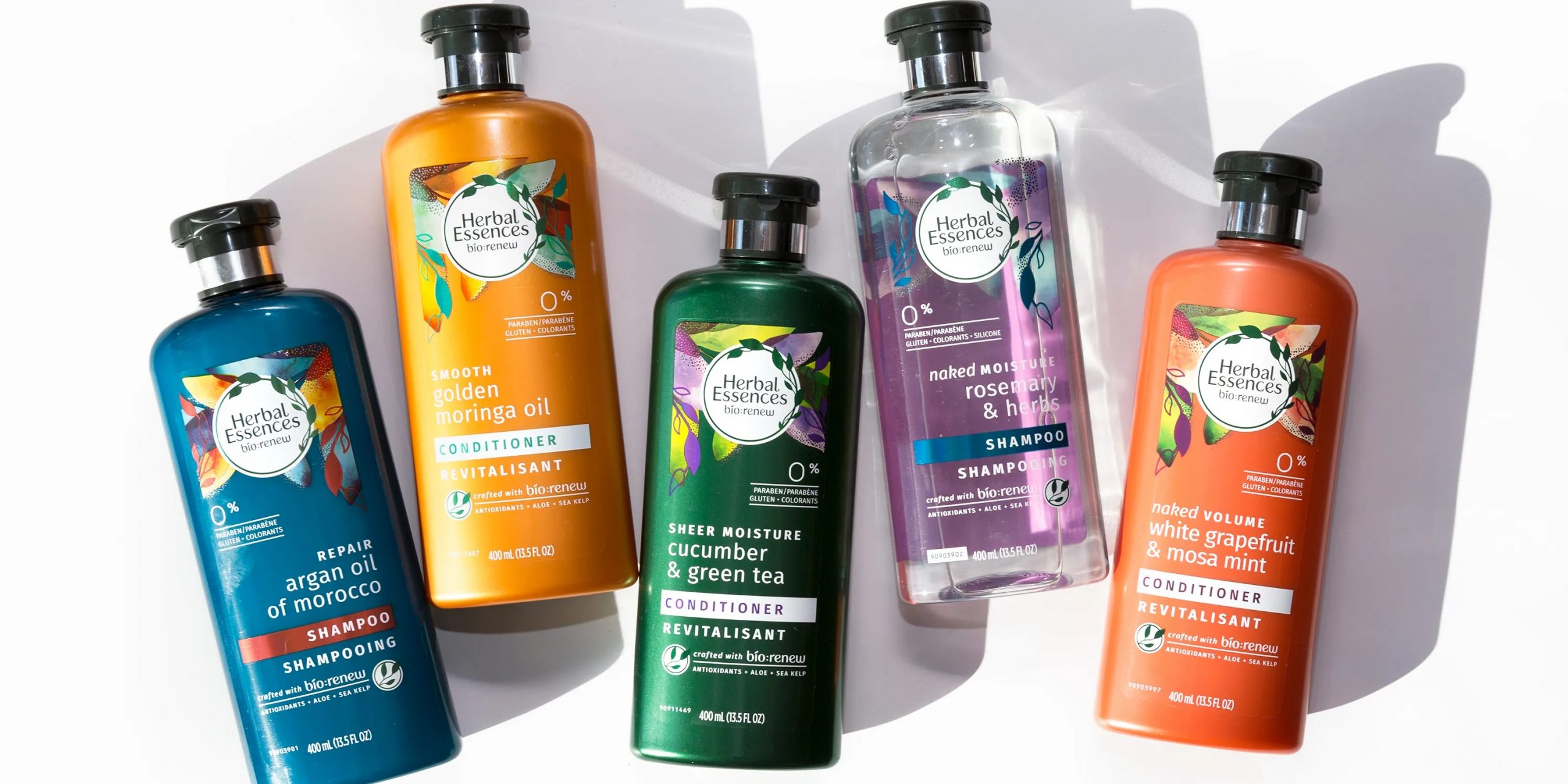 The Good Ingredients
To answer the question is Herbal Essence good for hair, we have to look at the ingredients list. As with most products, there are some good and not-so-good ingredients. Let's start with the good stuff first, shall we?
Herbal Essence shampoo products stand out because they are infused with plant extracts meant to nourish the hair better than regular shampoo products.
No, they are not organic. Why? Because they also contain some other ingredients. Let's take a look.
Surfactants
Surfactants are chemical detergents that help loosen dirt and oil particles present on hair strands and the scalp. These include Sodium Xylenesulfonate and Sodium Lauryl Sulfate.
Antistatic Agents
These chemicals used in hair products have the purpose to prevent hair from flying away. How do they do that? By reducing the buildup of electrical charge caused by friction. Some of the common antistatic agents in Herbal Essence include Polyquaternium-10 and Polyquaternium-6.
Conditioning Agents
Formulated with hair conditioning ingredients, Herbal Essence shampoos help soften and smoothen hair texture. With that in mind, you can find them as Trihydroxystearin and Guar Hydroxypropyltrimonium.
Botanical Extracts
This is the reason why fans love Herbal Essence shampoos. These botanical extracts have nourishing benefits for your hair. Some of them are Argan oil, coconut oil, Aloe vera juice, sea kelp extract, and more.
Each and every one of these botanical extracts have specific benefits for your hair, ranging from conditioning to moisturizing the scalp and promoting healthy hair growth.
Preservatives
Preservatives in shampoo help prevent the growth of unwanted bacteria in hair products. Common preservatives found in Herbal Essence hair care products include sodium salicylate and sodium benzoate.
Potentially Harmful Ingredients
Herbal Essence pays a lot of attention to product safety, ingredient toxicity assessments, and other precautionary measures.
Yet, there are still potentially harmful ingredients in the formula. They can cause adverse reactions in some people. Here are some of them.
Sodium Laureth Sulfate
Surfactants like Sodium Laureth Sulfate or SLS tend to be harsh on the skin. This is why they are not recommended. It can be too stripping on the skin and will get rid of all the lipids necessary to maintain proper function.
Methylisothiazolinone
This chemical is a widely used preservative in the personal care industry. We mentioned previously that Herbal Essence contains some good preservatives. Yet, Methylisothiazolinone can cause an allergic reaction and studies have shown it may be neurotoxic to humans.
Fragrances
Fragrances and perfumes used in cosmetic products are a combination of several chemicals. The problem is FDA doesn't require companies to disclose the chemicals. Because of that, companies can use more than 4,000 chemicals and label them as fragrances without disclosing them.
And many of them can be potentially potent allergens and cause mild reactions.
Is Herbal Essences Good for Your Hair?
Herbal Essence products contain a variety of natural ingredients and botanicals. These ingredients can protect and nourish the hair and decrease the effects of minerals in your water.
Herbal Essence is considered a trusted brand suitable for any hair type. Of course, there is a specific shampoo product for each hair type.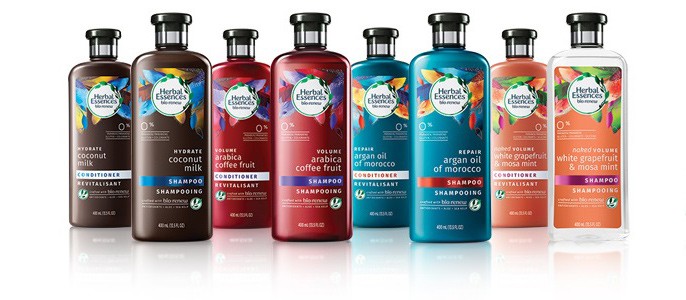 Can Herbal Essence Shampoos Clean Hair Properly?
One of the main selling points of the brand is that it is sulfate-free. Sulfates may not be great for the environment, but they are great for cleaning hair.
Some would argue that a product without sulfates cannot clean the hair properly. Yet, that is not true. Natural ingredients are just as capable of cleaning the hair.
The only challenge, as per reviews from customers, is if you have too oily or too dirty hair. Herbal Essence also might not be great at cleaning hair that hasn't been washed in several days.
Is Herbal Essences Good For Curly Hair?
Herbal Essence has products for different hair problems. These include products for color-treated hair, damaged hair, dry hair, fine hair, oily hair, and of course, curly hair.
Curly hair is the most challenging among these products. Why? Because it requires a lot of moisture and cannot tolerate ingredients that will dry your defined curls. Here are some Herbal Essence products for curly hair.
Totally twisted shampoo for defined curls is a wild berry scented Herbal Essence shampoo product that will penetrate the scalp and leave your hair feeling revitalized
Hello Hydration moisturizing shampoo is a deep-cleaning shampoo that will hydrate every curl of your hair. Great for daily use and for removing buildup without stripping your hair
Avocado and Argan Oil Sulfate-free shampoo, a botanical-infused daily formula that will strengthen your hair and leave it shiny
Best Products
Herbal Essence products can help you with any problem you may have, be it damaged hair, oily hair, dry hair, or anything else. We mentioned some specific products for curly hair. But let's take a deeper look at some of the best hair products by the company.
Argan Oil of Morocco Collection Shampoo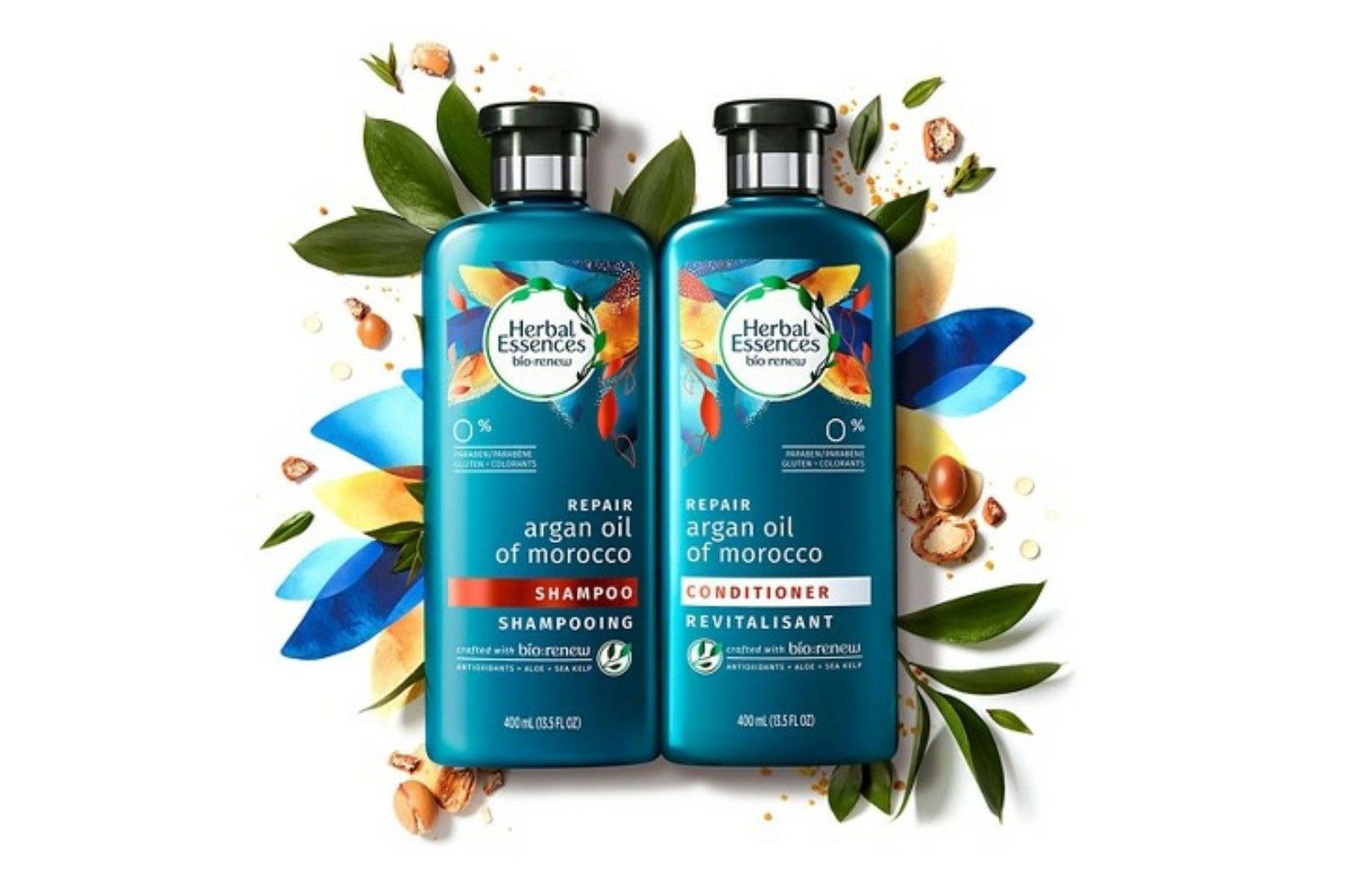 If you haven't used hair products with Argan oil, you are missing out on many benefits. This shampoo, derived from Argan seeds is rich in various nutrients and essential fatty acids.
They will moisturize your strands and provide your hair with a lovely shine. Even more, Argan oil has antioxidants that prevent damage to your hair and leave it strong and healthy.
Coconut Milk Collection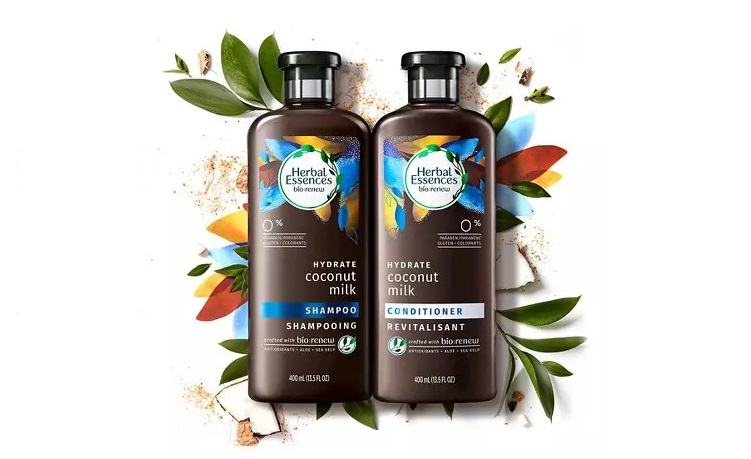 The Herbal Essence coconut milk shampoo is a staple in hair care in Asian countries. Why? Because of its amazing moisturizing properties. The milk is extracted by squeezing coconut fibers. Coconut milk contains essential fatty acids, protein, vitamin E, and more hair-nourishing compounds.
The coconut milk shampoo works well for dry hair and rough hair. The combination of aloe vera and sea kelp will boost the effects of coconut milk. And if you use it on curly hair, you will notice it gets softer and easier to manage.
Cucumber And Green Tea Collection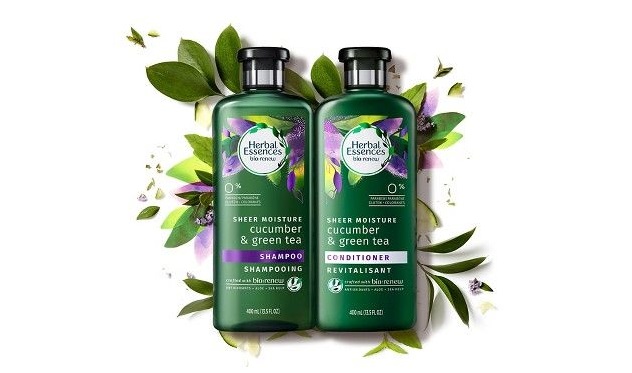 We round up the favorite products with this best shampoo. You have to love green tea. It is so healthy for the body and full of antioxidants.
The refreshing combination of cucumber and green tea will restore the shine of your hair. The shampoo contains other botanicals as well like corn silk extract and orange flower extract.
And the best part is that the green tea shampoo does not contain paraben and colorants. Only a small amount will lather well.