Dove shampoos are some of the most commonly known products in the hair care market. They are affordable, making them available to most consumers around the world. Dove brand has released a wide range of shampoos over the years. But how much do you know about the shampoo brand? Is Dove shampoo good for your hair? Let's discuss this.
You might get excited about the company after watching a new Dove ad on TV. But have you wondered whether Dove shampoos are good for your hair?
We have the answers.
What Is Dove Shampoo?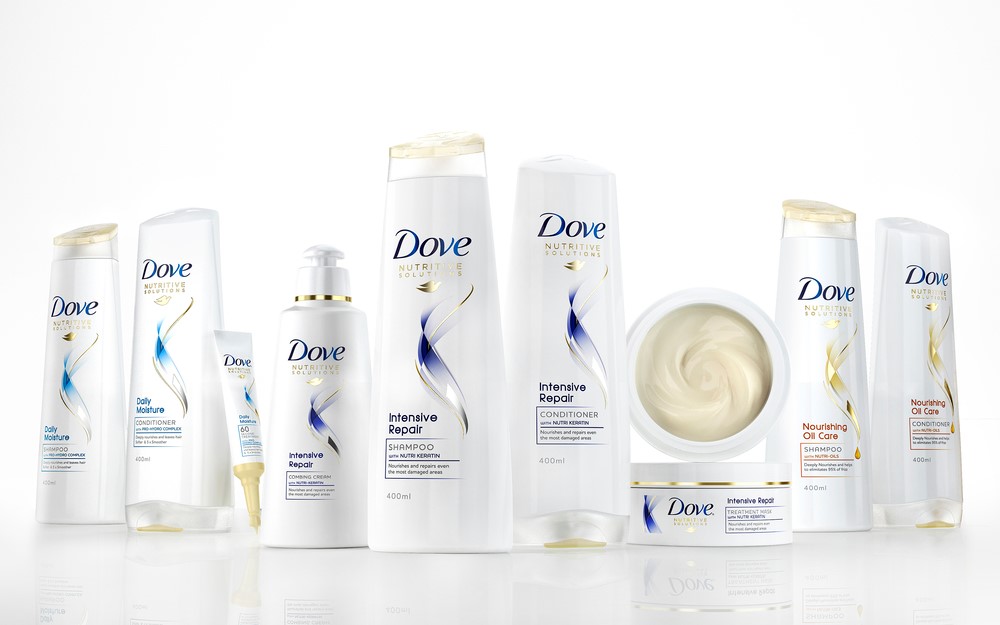 Let's talk about Dove shampoo for a second. Dove is a global beauty brand owned by Unilever. Its mission is to create a diverse range of hair and body care products that will celebrate unique, real, and authentic beauty. That is the motto of the company.
A lot of women around the world associate the Dove brand with gentle cleansing, mild fragrance, and nourishing moisture. How good is Dove for your hair type? Is Dove shampoo good for your hair?
Well, Dove makes a wide range of shampoo formulas that target different hair types. They have moisturizing shampoos for dry hair and gentle sulfate-free formulas for color-treated hair.
Simply put, there is no shortage of shampoo options.
Types of Dove Shampoos
Here is a fun fact: Dove has more than 30 varieties of shampoo that target different hair type styles and different hair care needs. Here are some popular types of Dove shampoos.
Moisturizing shampoo, more than 10 different formulas for different hair types. These Dove moisturizing shampoo formulas contain an extra dose of hydration for your thirsty hair strand
Volumizing and thickening shampoo, more than 4 Dove volumizing shampoo formulas that target fine or thinning hair. They are designed to lift and thicken hair with fullness
Dove Anti-dandruff shampoo targets hair issues like flaking, itching, and scalp irritation. Each of the four different formulas targets a different additional concern, like dryness and itchiness
Smoothing and anti-frizz shampoo, more than 3 formulas designed to calm frizz while giving your hair a shiny and smooth texture. These shampoos are designed for people with coarse, frizzy, or rough hair
Dove sulfate-free shampoo is designed for eliminating harsh sulfates from your hair care routine. There are more than 10 formulas that target different hair concerns, from dandruff to damage repair and dry hair
2-in-1 shampoo and conditioner is a formula for women who want to handle cleansing and conditioning in a single step. These formulas are designed for both men and women
What Are The Ingredients In Dove Shampoo?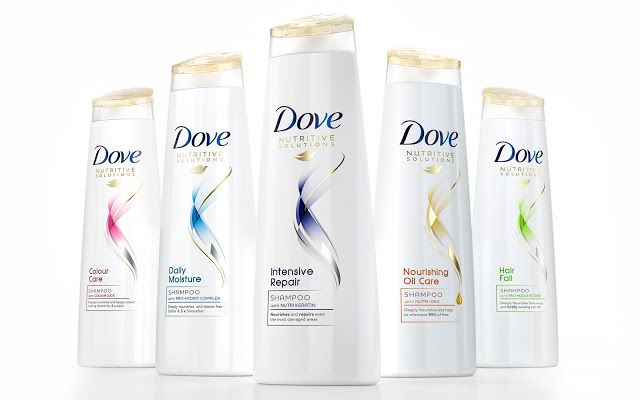 To answer the question is Dove shampoo good for your hair, simply look at the ingredients list. Here is a quick list of the common ingredients found in Dove shampoos.
Surfactants are a mix of synthetic and naturally-derived chemicals that will wash dirt and excess oil from the hair and scalp. Some of the common surfactants include sodium lauryl sulfate, sodium Laureth sulfate, and Cocamidopropyl betaine.
Copolymers are synthetic chemicals used as film formers, binders, or viscosity adjusters in hair products. This help to enhance the hair texture and add water-resistance properties to your favorite shampoo.
Silicon polymers are synthetic compounds that confer condition properties to shampoos. For example, they help soften and smoothen hair and facilitate detangling following a rinse-off.
Preservatives are chemicals used to prevent the development of bacteria after the shampoo bottle is opened and exposed to water. In Dove shampoos, you can find Sodium Benzoate, Methylchloroisothiazolinone, and Methylisothiazolinone.
Sadly, there are also fragrance ingredients. Dove is famous for its lovely scent which can be only created by using a blend of natural fragrances and synthetic fragrances.
Colorants are synthetic dyes that impact the color of the formulation. Dove uses micas, mineral colorants.
Some Dove shampoos are enriched with amino acids including arginine and lysine. They are beneficial for your hair as they help it to retain moisture by preventing your hair cuticle from drying out.
Dove shampoos also contain natural oils, enriched with plant oils like Shea butter, coconut oil, sunflower oil, and more that will nourish and moisturize your hair strand.
These shampoo products also contain keratin, a natural protein that gives your hair its glossy and shiny look. Dove shampoos contain them to revive and nourish dry hair and damaged hair.
Last, but not least, Dove shampoos contain humectants that draw moisture into the hair.
Does Dove Shampoo Help With Hair Growth?
No, Dove shampoos do not promote hair growth. Yet, these shampoos are good for cleansing the hair and scalp, which is beneficial for achieving healthy hair.
Now, Dove does have a biotin formula. Dove biotin shampoo has a unique formula designed to encourage hair growth.
Top 3 Dove Products
We have to stress that choosing the right Dove shampoo formula is essential if you want Dove to work for you. Is Dove shampoo good for your hair? Only if you use the right formula. For example, if you have hair prone to oiliness, do not use a moisturizing Dove shampoo. That best shampoo is great for dry hair but will weigh down oily hair.
With that in mind, here are three amazing Dove products.
Dove Dermacare Dandruff Shampoo For Dry Scalp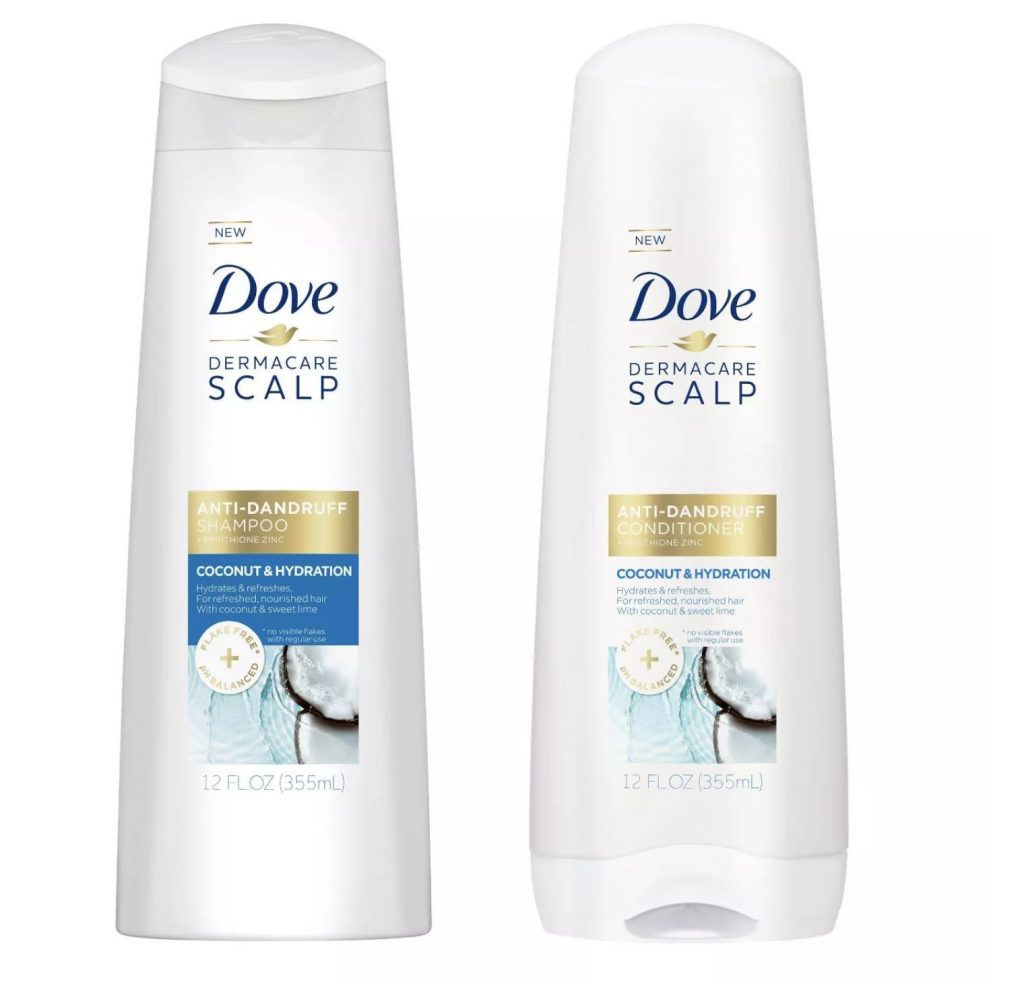 This Dove product has almost 5 stars on both Amazon and Dove websites. It is hard to achieve that feat. It is your best option for dry hair because of its deeply moisturizing formula.
This Dove dandruff care shampoo smells like coconut and sweet lime. It has a pH balance that will improve hair health and leave your hair manageable and soft.
This Dove dandruff shampoo contains pyrithione zinc that will target flakes and dandruff because of dryness.
Dove Sulfate-Free Color Care Shampoo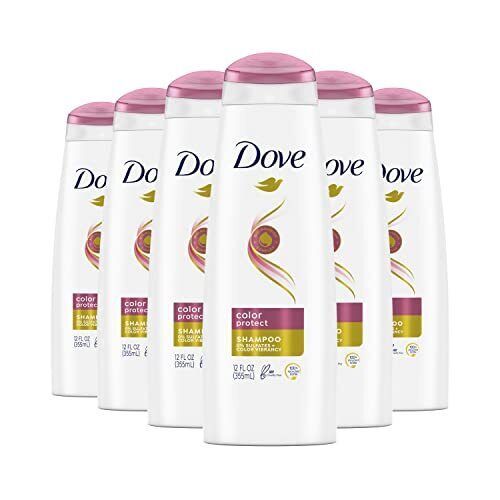 The Dove Sulfate-Free color care shampoo is your best option for colored hair. The sulfate-free formula coupled with the damage-repairing ability because of the keratin protein makes this shampoo a winning bet.
It is designed to help maintain color depth and vibrancy for up to 8 weeks while repairing damage from harsh hair dye.
Dove Strengthening Shampoo For Damaged Hair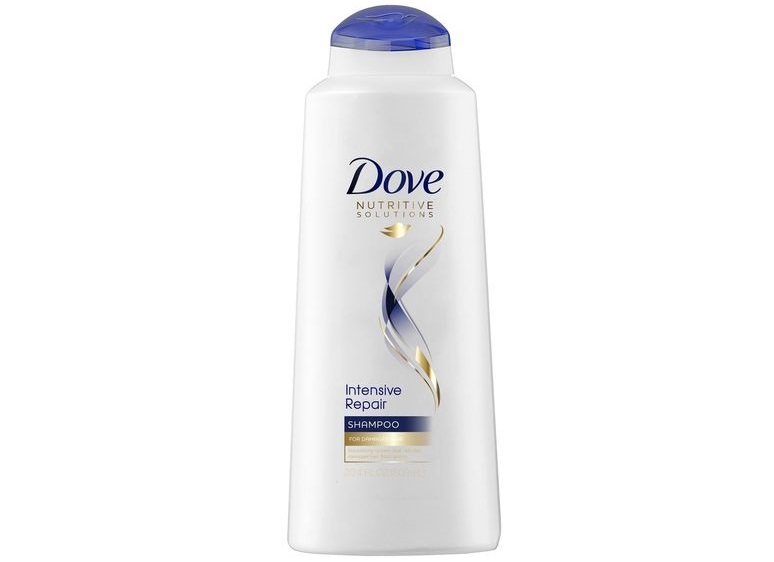 Anyone dealing with signs of worsening hair damage or hair weakness should reach for this Dove shampoo. Works great when you have issues due to chemical, heat, or physical damage.
The Dove strengthening shampoo formula will get your hair back on track by restoring its health and protecting against future damage.
The gentle formula stops 98% of breakage and repairs your hair on a cellular level.
Bonus: Dove Kids Care Moisturizing Shampoo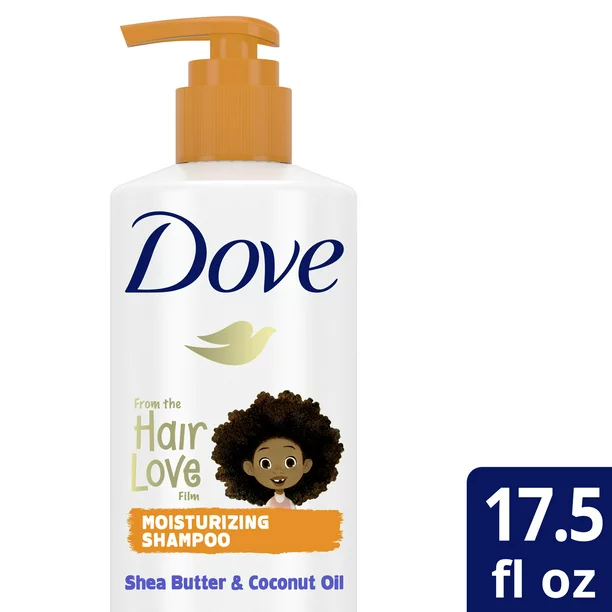 We have to include a Dove kids shampoo on our list. Remember, the hair care brand is not only for women but for men and kids as well.
This Dove daily moisture shampoo works for kids with curly hair or wavy hair. It makes their hair soft and smooth.
The Dove kids shampoo has a gentle formula and a loving fragrance of coconut and cookies.
Does Dove Shampoo Work?
Dove claims to nourish, moisturize, and soothe your hair. It makes your hair silky to the touch. And you can see results within one wash. Implement it in your Dove healthy ritual.
Now that we talked about is Dove shampoo good for your hair, let's finish off with some pros and cons and our Dove shampoo review? Here are the advantages and disadvantages of Dove shampoo products.
Pros:
Has a calming and floral fragrance
All ranges of shampoo products have different results for different hair type
Shampoos have a runny consistency and conditioner is added in some of them
Affordable hair care product
Cons:
Makes hair silky and softer only temporarily
Some products contain harsh chemicals
Some products contain sulfates
Dove uses synthetic fragrance