Plastic surgery is becoming more and more popular today thanks to its increasing availability and its huge use of it by celebrities who are becoming the epitome of beauty. Every girl wants to look like some celebrity. Everywhere in the realm of beauty and fashion, some trends come and go. In the last few years, the most popular plastic surgery that is trending is the facelift. Younger and younger celebrities are opting for a facelift. Some of the transformations are impressive, but some of them also serve to remind us that plastic surgery is a serious undertaking, and once you decide to do it, there is no going back and you might just well end up with not something that you wanted.
However, as popular as facelifts are, we're all curious to see what celebrities looked like before their surgery. At the end of the day, what they present to us is an impossible and unattainable beauty, and just because they managed to achieve it with surgery, makes us want to do the same. However, everything has consequences. That's why we're here to look at the most popular facelifts, some good, some average, some horrendously bad, and to remind ourselves that no matter how many surgeries they've had, they're still ordinary people just like everyone else.
Kris Jenner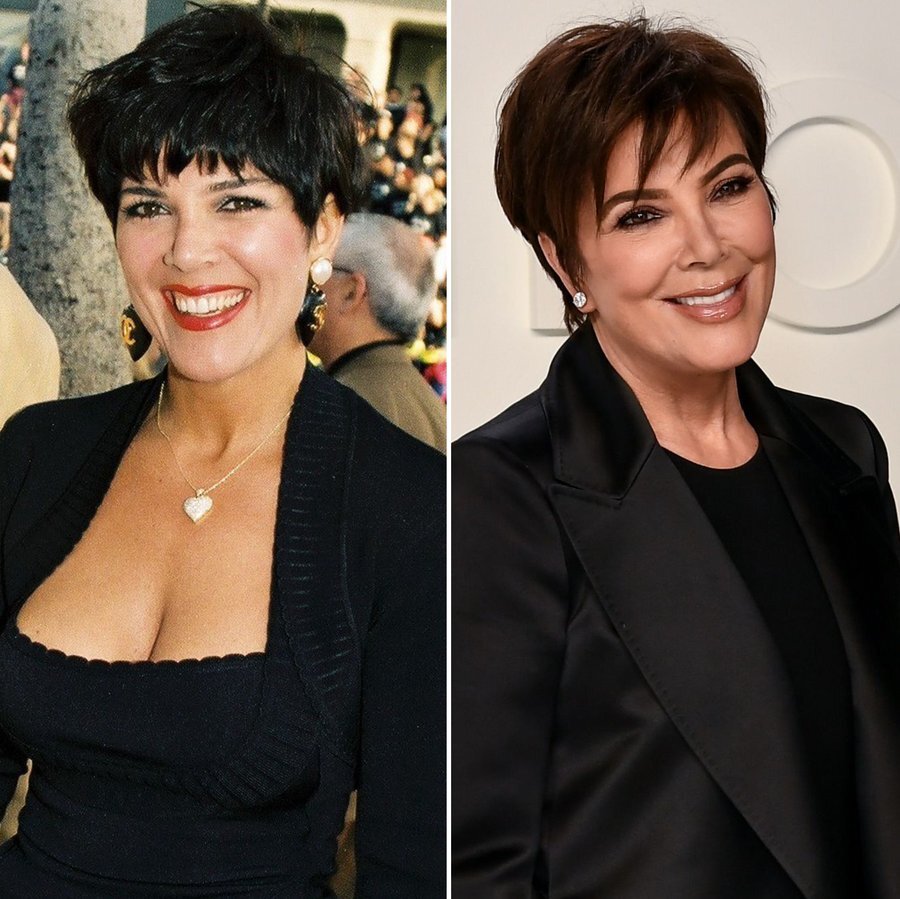 The 66-year-old mother hasn't acknowledged had work done recently, but she has in the past. The image appears to be of two distinct people. Despite the numerous operations she has had, the facelift is clearly visible. Facelifts are frequently performed on aging celebrities because they make them look younger.
Kylie Jenner
Of course, the next one is her daughter, Kylie Jenner. The girl who did multiple plastic surgeries when she was around 16 years old and shocked everyone. We can notice that Kylie's eyebrows appear more arched and lifted in photographs taken following the procedure. All of this reportedly occurred as a result of Botox injections made into her forehead and the area close to her eye. One of the most eye-catching is the eyebrow lift which is the trendiest right now. The Beauty mogul has more than 350 million Instagram followers.
Madonna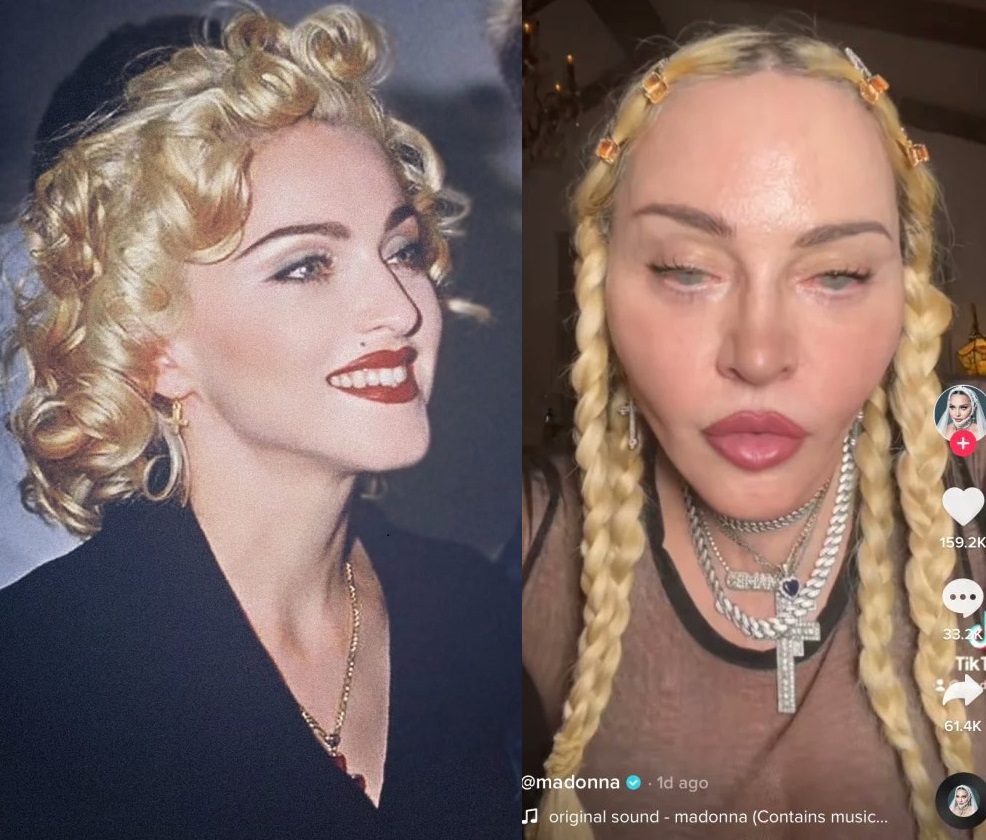 Madonna has one of the most striking facelifts ever and she is not here to hide it. Madonna hasn't officially stated having plastic surgery, though, although it sparked massive confusion among fans. Some even say it's bizarre. Has she gone too far?
Bella Hadid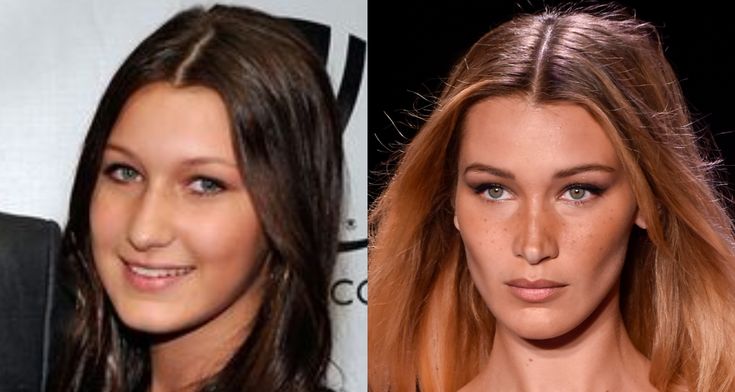 At only the age of 22, Bella Hadid decided to do a facelift and achieved that desired lifted look that every young girl wants, thus her face became more in the shape of a V and her eyes are more lifted. We can't help but see a shift in Bella's facial features when we look back at pictures of her when she was younger. Many young women are now doing a "foxy eye" lift to look just like her.
Chrissy Teigen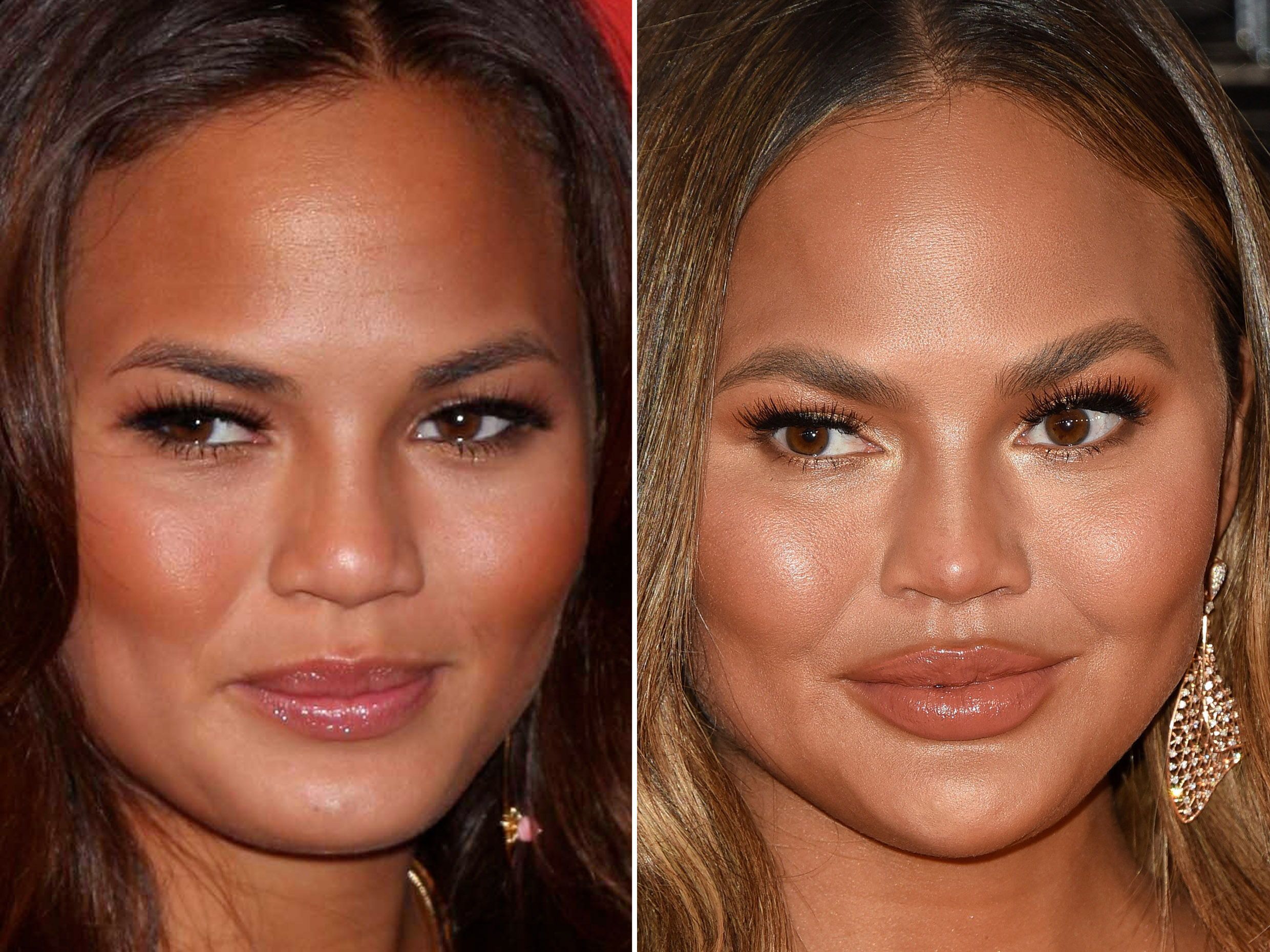 Chrissy Teigen did multiple surgeries to make her face not so round and cheeky and one of them is an eyebrow lift. At least she admitted it saying that everything on her is fake except her cheeks. Her eyes are more open and her brows are lifted.
Kim Kardashian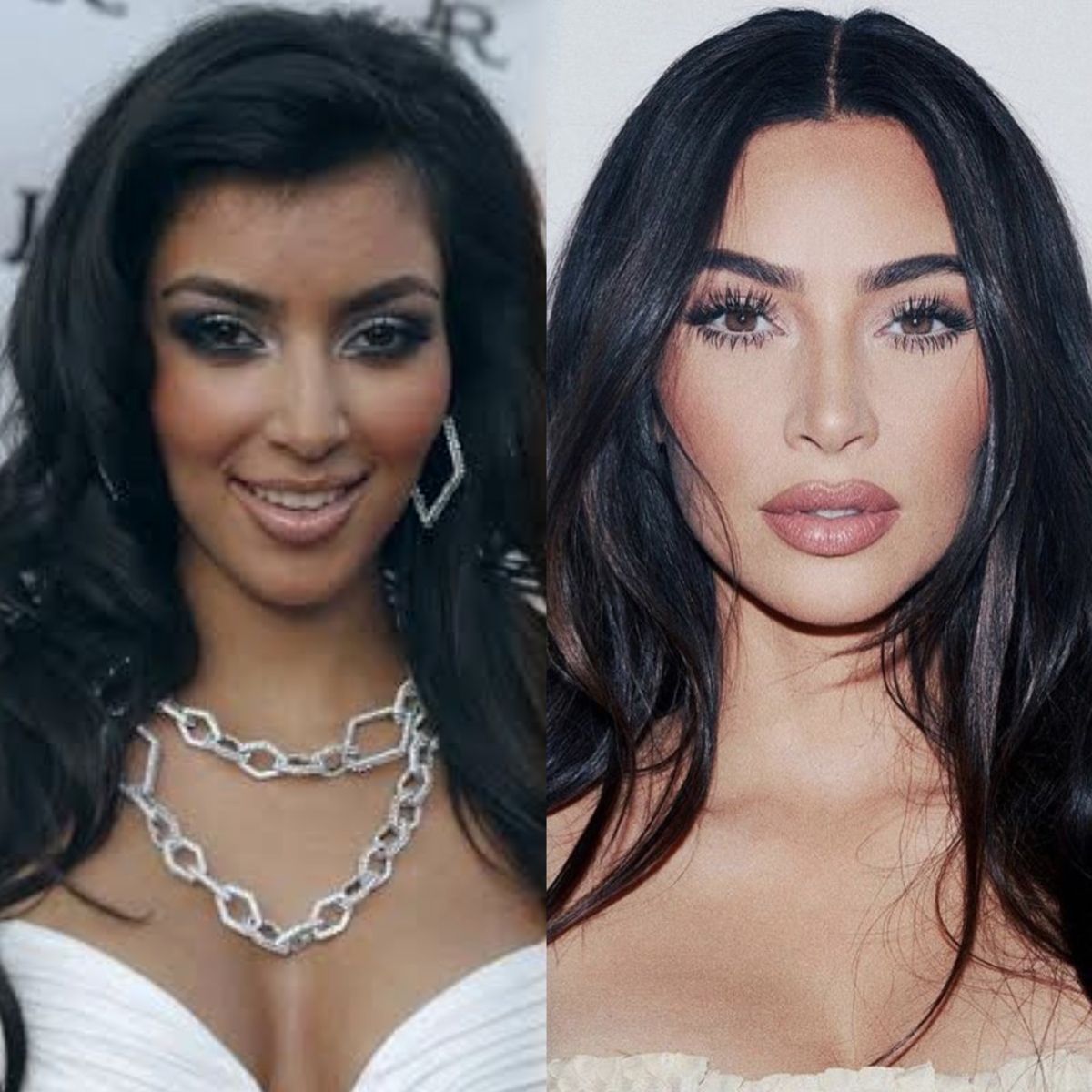 It's no secret that beauty and style play a significant role in Kim Kardashian's fame. The mother-of-four has experienced a considerable physical transformation in the years since becoming well-known, which of course has fueled conjecture about what cosmetic procedures she's had on her face.
Kendall Jenner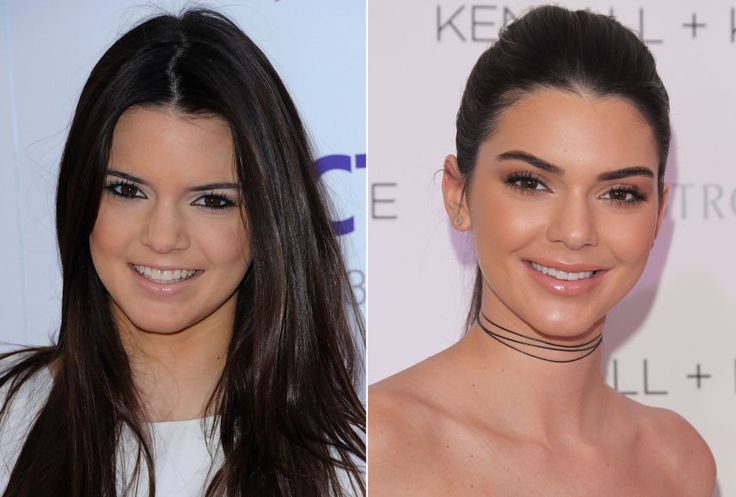 Just like her friend Bella, Kendal Jenner also has allegedly undergone some face transformations and the mainstream brow lift. Celebrities have had cosmetic procedures performed on them ever since the contemporary concept of a star first emerged, but the alleged complete ubiquity of brow lifts is a recent mainstream trend that obviously everyone wants to do.
Nicole Kidman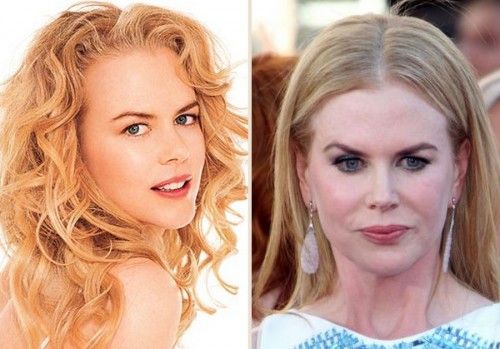 We can't help but see a shift in Bella's facial features when we look back at pictures of her when she was younger. Many people have speculated that the supermodel may have received cosmetic surgery as a result of these alterations. She also appears to have had a temporal brow lift because the area above her upper eyelids appears more hollow and the tail of her brow appears lifted.
Courteney Cox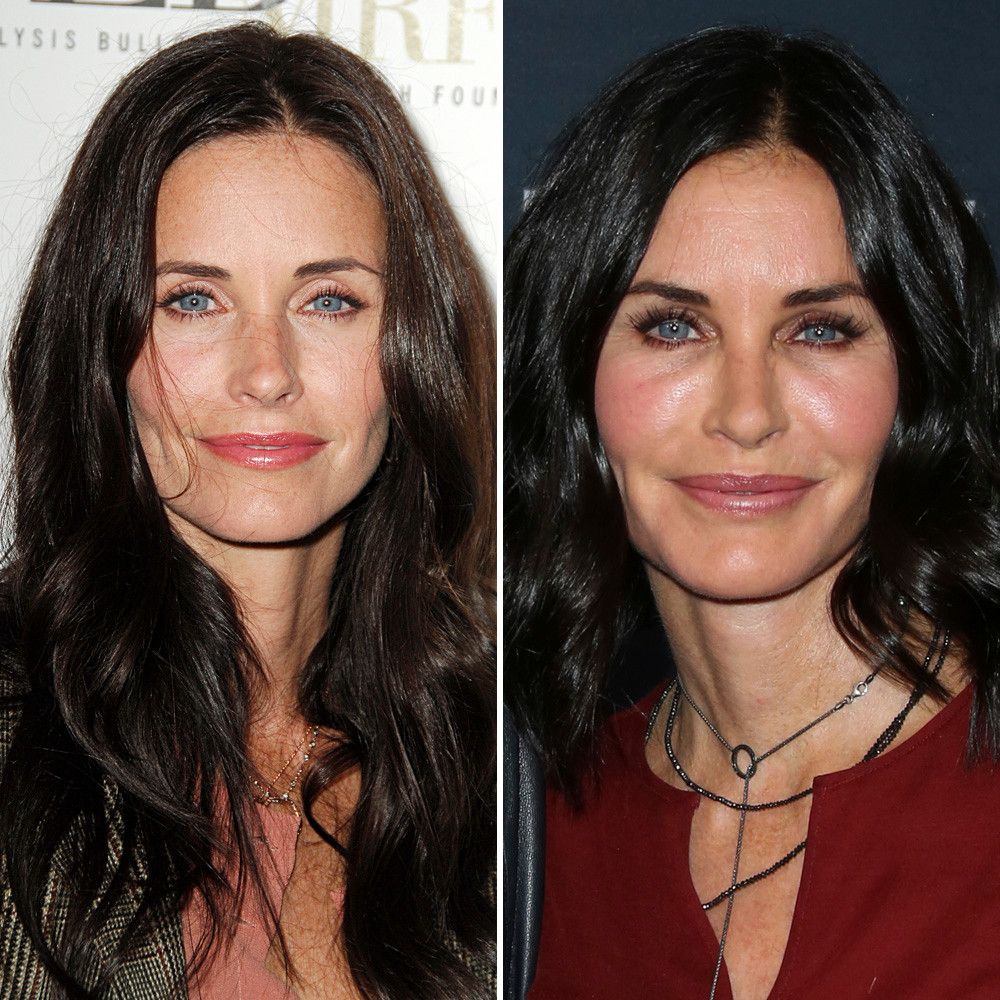 The Friends actress has undergone a variety of surgical surgeries if you compare images of her from the 1990s to those from now. Courteney used to be a huge admirer of fillers, but she declared in 2017 that she had them all removed. She claimed that she took bad counsel and ultimately developed an addiction to surgery.
Cher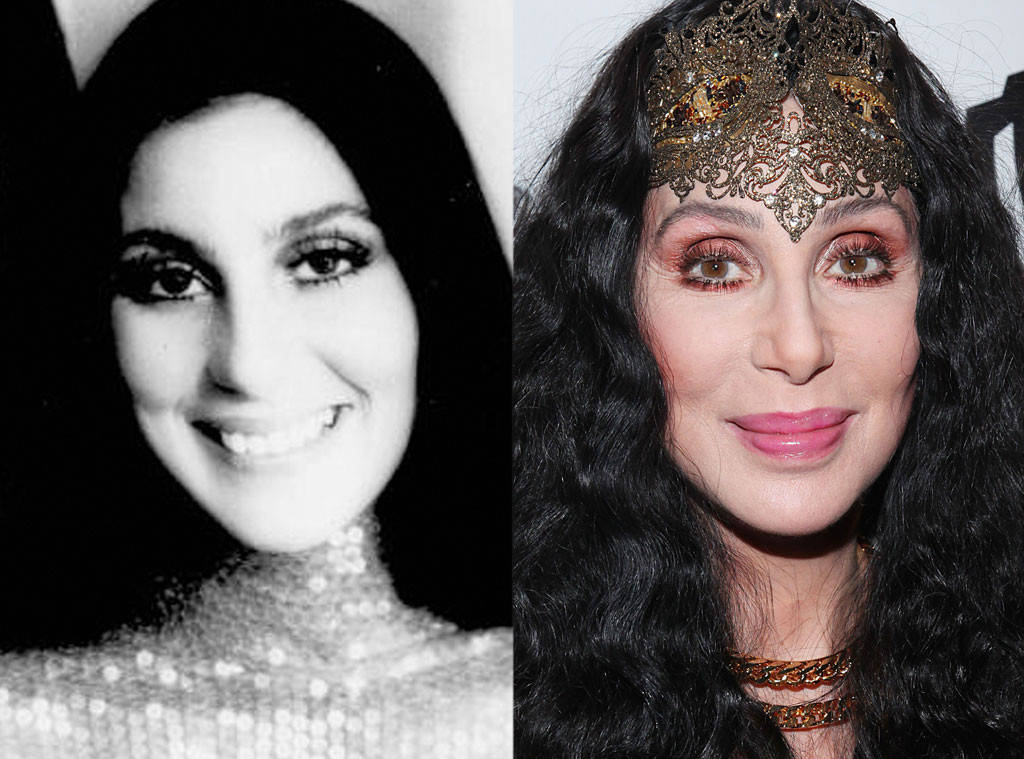 Cher has always been honest about plastic surgery. She jokingly admitted that she's had a facelift, saying that no celebrity didn't do a facelift and that it makes her happy.
Linda Evangelista
The famous 1980s supermodel Linda Evangelista admitted that she did Botox because everybody was doing it. She appeared in advertisements, on magazine covers, and on the runway. However, Evangelista claims that she has been living in close to seclusion for the past five years as a result of a cosmetic treatment that went awry and she will never do anything on her body again.
Dolly Parton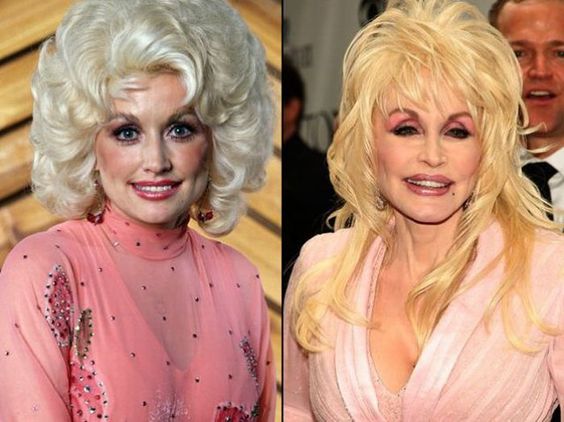 Dolly Parton is one of those celebrities who admitted that she was not a natural beauty so she decided to do some changes. She looks so terrific that it's hard to imagine she turned 76 in January. Although cosmetic plastic surgery was undoubtedly a factor, she also has superb genes and the ability to maintain a youthful appearance.
Khloe Kardashian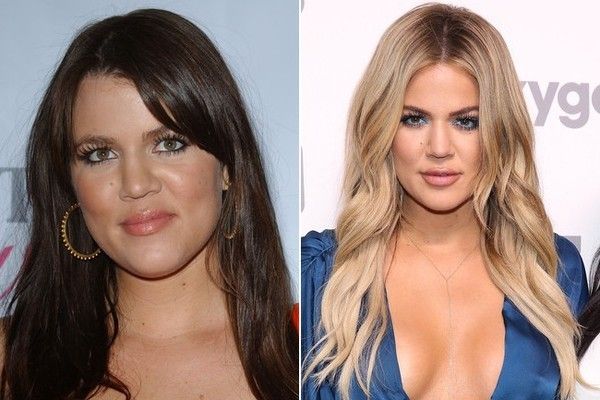 Because she's had enough people calling her "the ugly sister" the "Keeping up with the Kardashians" star, Khloe Kardashian did some pretty revealing changes on her face in the past pandemic years. Although she doesn't want to talk about her procedures, she at least told the reason for the cosmetic procedures.
Ariana Grande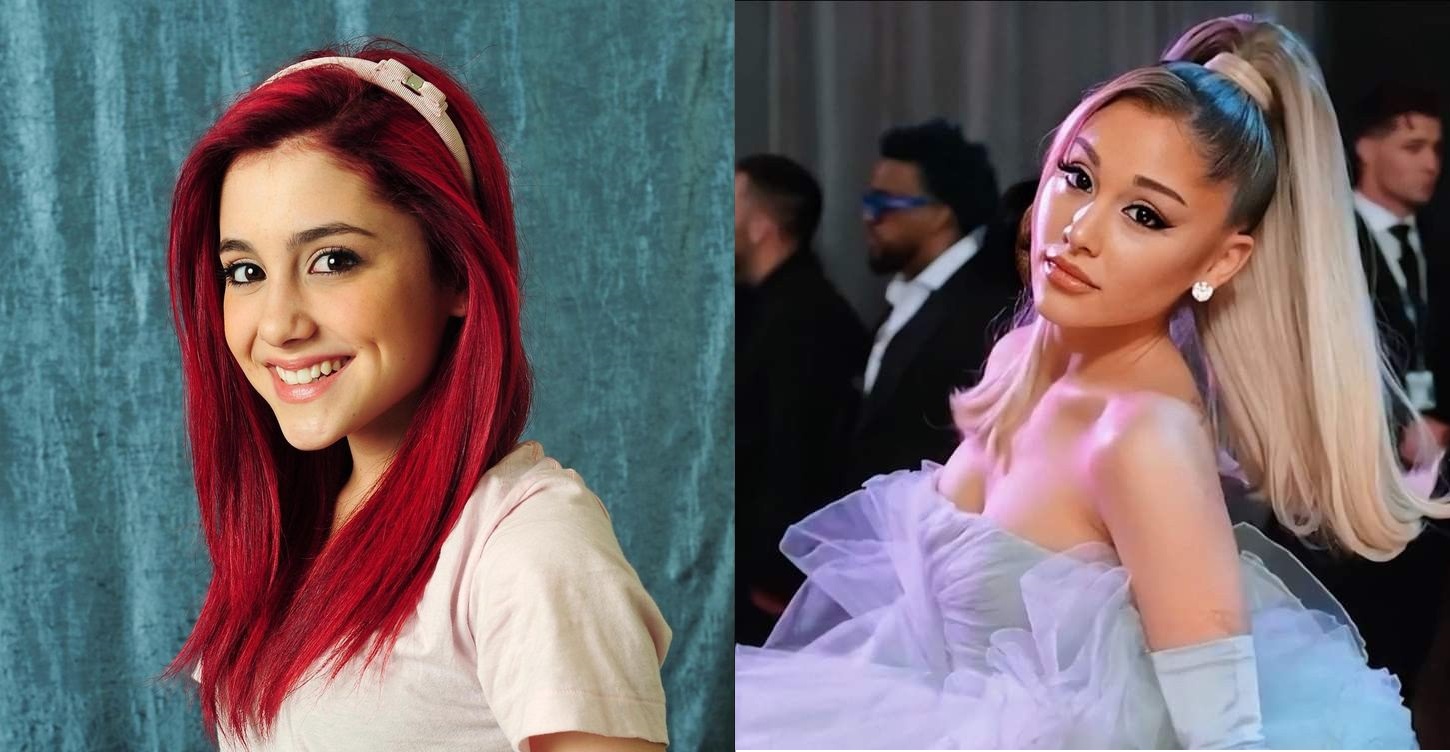 Ariana Grande is one of the young pretty girls that did the "foxy eye" lift and the difference in the before and after photos are too evident. Some people claim that Ariana Grande underwent a Botox brow lift, while others think she underwent an incision-based surgical operation.
Blake Lively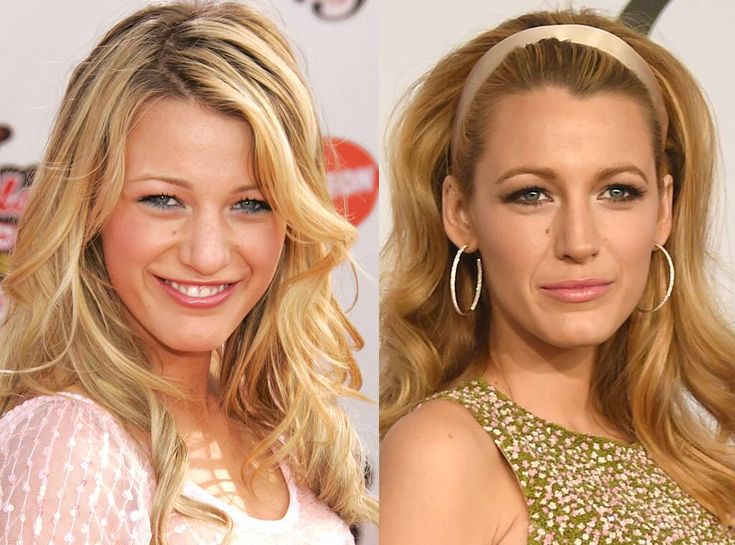 Everybody was so surprised when they found out that Blake lively did facial cosmetic procedures because she maintains her "natural look". At the beginning of her career, Blake had what seemed to be hooded eyes, and people with comparable eye shapes frequently "compensate" with darker makeup. After having eyelid surgery in 2013, Blake's eyes began to appear wider and almost different in form. The change is very small, just like all of Blake's purported surgery, but it makes such a significant difference.
Janice Dickinson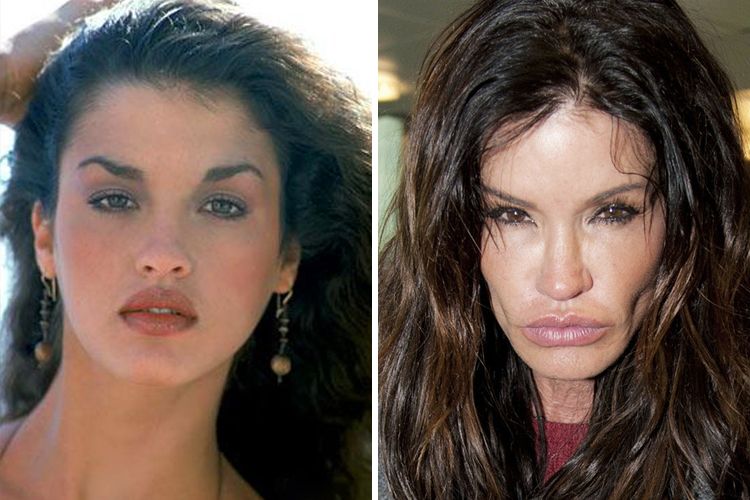 The 67-year-old, who was the first supermodel in history, acknowledged that she had undergone a facelift as well as other cosmetic surgeries like a neck lift and breast augmentation. Dickinson, Janice Janice Dickinson claimed that as she got older, she started having cosmetic surgery to keep up her stunning appearance. At age 33, she underwent her first cosmetic surgery.
These are currently the most celebrity facelift transformations. Amazingly, but not surprisingly, with the growing number of young supermodels and influencers getting facelift cosmetic procedures, more and more young women in their 20s (even teenagers) are claiming to feel insecure about their facial appearance and want to do the same procedures. Some celebrities are honest and say that this shouldn't be taboo and that everyone has the right to do what they want with their body, while others say they regret what they did and the way it affected their female fans. Still, other celebrities constantly claim that they are all-natural, despite the obvious differences, which makes normal girls even more insecure.