Many Hollywood celebrities have taken their love of plastic surgery and botox to several levels beyond the limits of normality. There are many reasons why celebrities choose to find "comfort" in plastic surgery. Whether it's the pressure to look youthful or simply to set some "standards" of perfection for themselves, plastic surgery and botox are not something new and unknown to famous stars. We have singled out some of the famous people who have completely changed their appearance with the help of plastic surgery. For some of them, it can be said that they have become swans from "ugly ducklings", and for others that they have gone too far.
Instead of achieving the desired effect and looking younger and more beautiful, many famous Hollywood stars after plastic surgery look much worse than before. In certain situations, such operations cause a series of health problems for some of them, so it isn't easy to return to normal. Exactly such failed ventures have happened to some of the most famous Hollywood personalities for whom we desperately wish they had not made such a decision!
Let's see which celebrities have changed their appearance "thanks" to plastic surgery.
Meg Ryan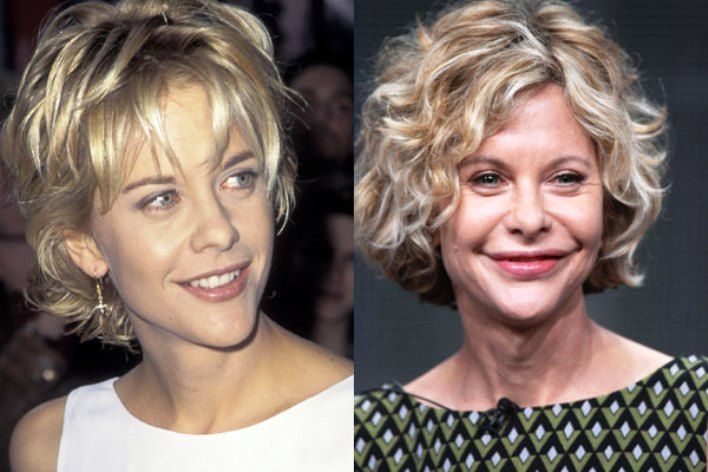 In the 1990s, no romantic comedy could expect great commercial success without Hollywood's favorite actress Meg Ryan. However, nowadays, Meg starts to disappear on the movie screen, reportedly because she has undergone several cosmetic surgeries, due to which she does not look like herself.  As the years passed, during her career, changes gradually began to be noticed on her face, but she persistently refused to comment on it and mostly denied that she had made any cosmetic corrections.
Lara Flynn Boyle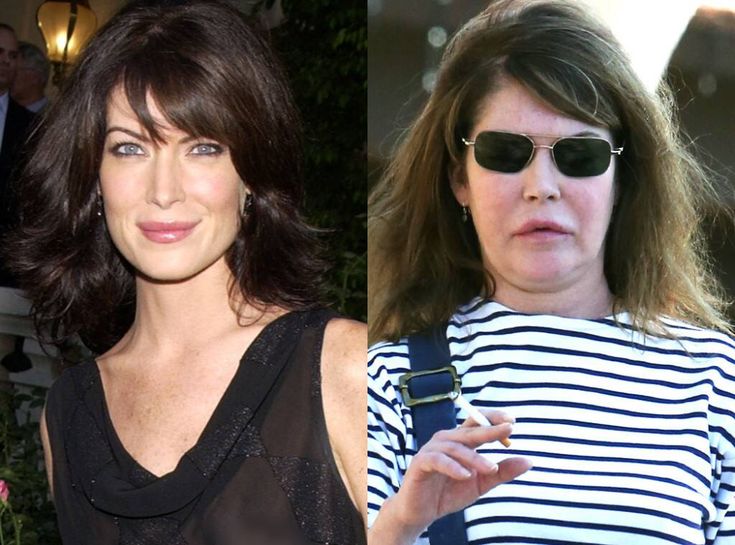 Many considered Lara to be one of the most talented actresses of her generation. She became famous overnight, thanks to the role of Donna in the cult TV series "Twin Peaks". Her cosmetic procedure transformation began in 2001 when she had her lips enlarged for the first time. According to many fans, her facial features were absolutely perfect, but it seems that Lara did not think the same and unfortunately continued with cosmetic procedures and today she looks completely unrecognizable. This also affected her career. The role offers decreased significantly, so she started appearing occasionally in small projects, and since 2014, she has not had a single film or television role.
Melanie Griffith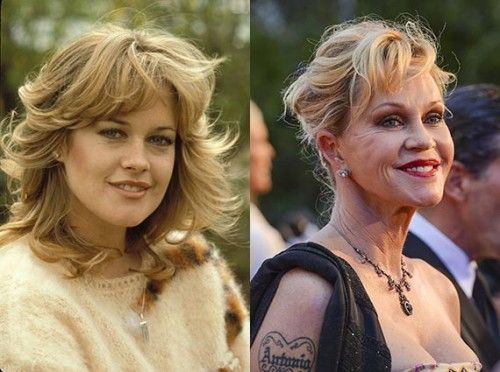 And Melanie Griffith had the same fate. The actress recently said that she was not even aware of how much her face had been changed due to the drastic cosmetic corrections until she heard the criticism about her appearance.
Donatella Versace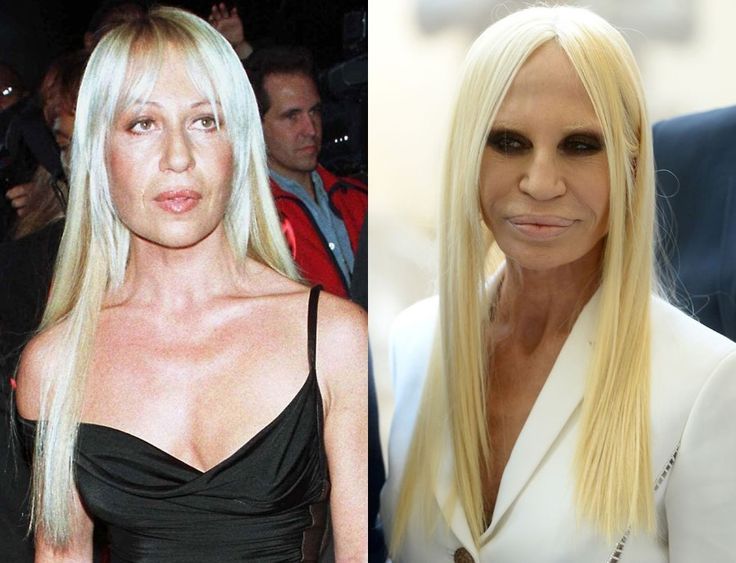 Fashion designer Donatella Versace does not hide that she has been addicted to plastic surgery for years. She started changing her face more than three decades ago. At first, Donatella only put silicones on her lips, but then she also performed operations on her cheekbones, face tightening, Botox, and nose correction. But the most drastic step she took was lip surgery that completely changed her face.
Madonna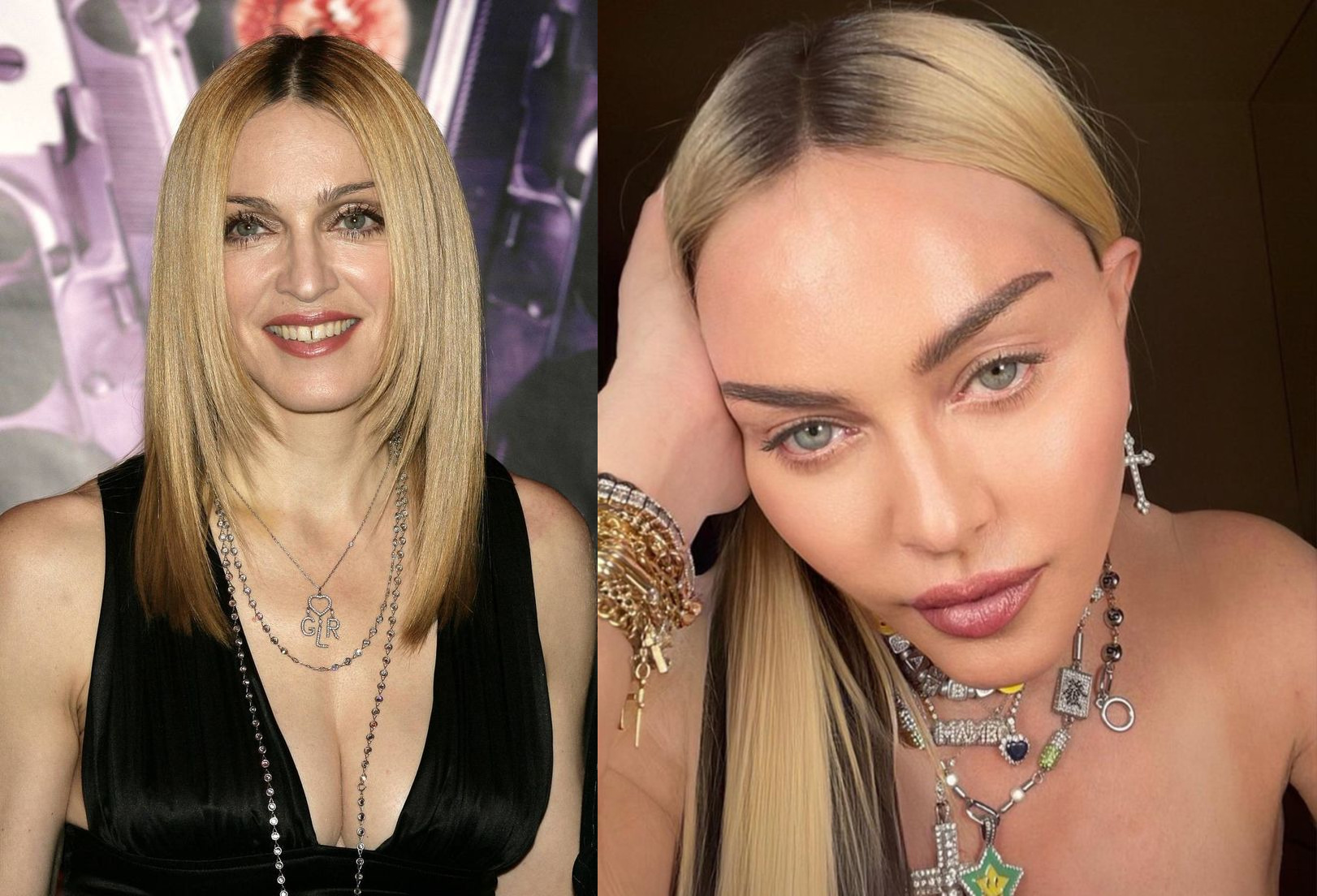 Madonna's Instagram is full of "selfie" photos, and many fans comment that she unnecessarily transformed her face with botox, fillers, and plastic surgery. Madonna's Instagram is full of "selfie" photos, and many fans comment that she has unnecessarily transformed her face with botox, fillers, and "retouching". Allegedly, she raised her eyelids and eyebrows, applied botox to her forehead, and enlarged her lips. Although she looks great for her age, she can't hide the age on her face. With plastic surgery and facelifts, Madonna tries to keep her youthful appearance as long as possible, and many fans think she still looks great without it all.
Kylie Jenner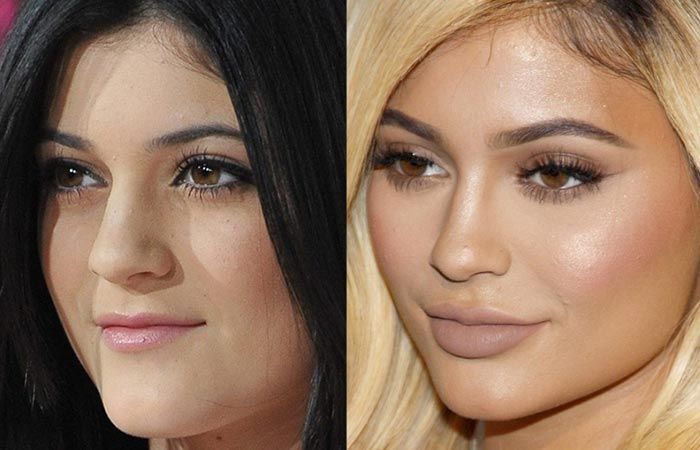 Given that Kylie's current appearance is a far cry from her cute 10-year-old self who first became a reality star, a comparison of then and now photos show a dramatic difference in appearance that can't just be "growing up". Besides the many facial changes, she certainly did not get her hourglass from puberty, but from implants in the buttocks and chest area. Given that her body figure resembles the figure of sister Kim Kardashian, people are sure that she has implants in her buttocks.
Demi Moore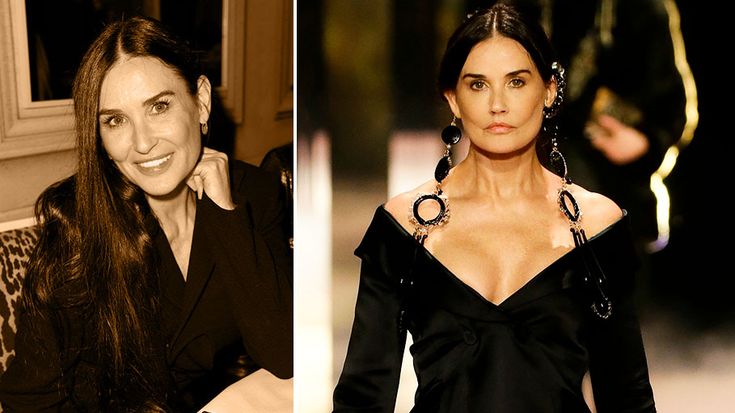 Demi Moore's recent face change has caused an avalanche of reactions. The whole shape of her face is completely strange, there are no signs of wrinkles and her skin looks tighter than ever. Her face is unnaturally smooth and her cheekbones are unnaturally prominent.
Kelly Osbourne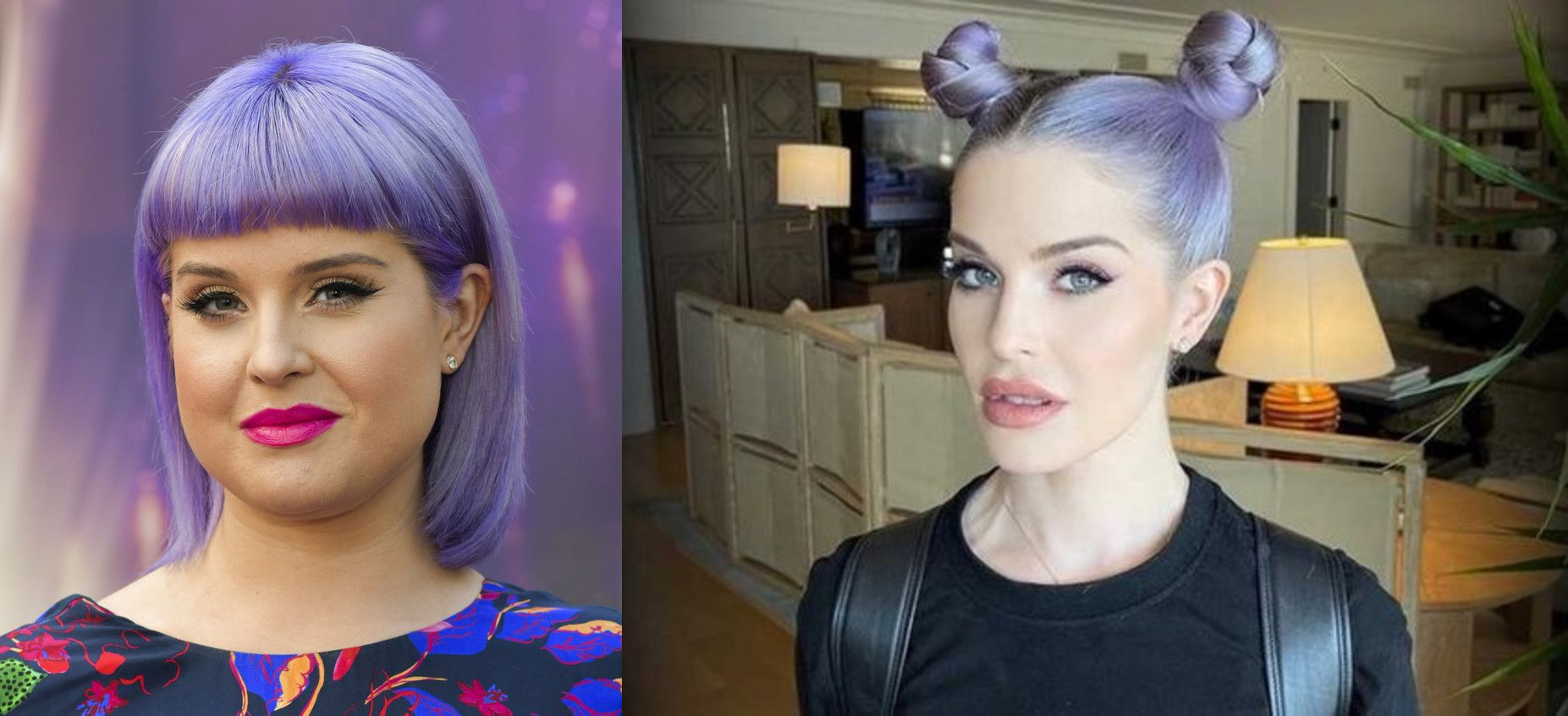 The daughter of rocker Ozzy Osbourne is bragging about her new look, the beautiful transformation she achieved only after she stopped drinking. Despite many speculating that she had plastic surgery on her face, she denies it and claims that she just lost weight.
Daryl Hannah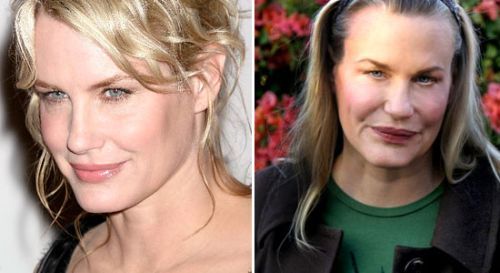 It has been widely reported that the well-known American actress and environmental activist Daryl Hannah, underwent numerous plastic procedures to improve her appearance. Most people think that her plastic surgery has ruined her beauty. The actress's visage looks to have changed significantly throughout her career, as you can see. Her face has changed from how it was in the past, with some areas of her face appearing to have been sewn together. Even if she might deny the claims, the alteration in her expression says it all.
Dove Cameron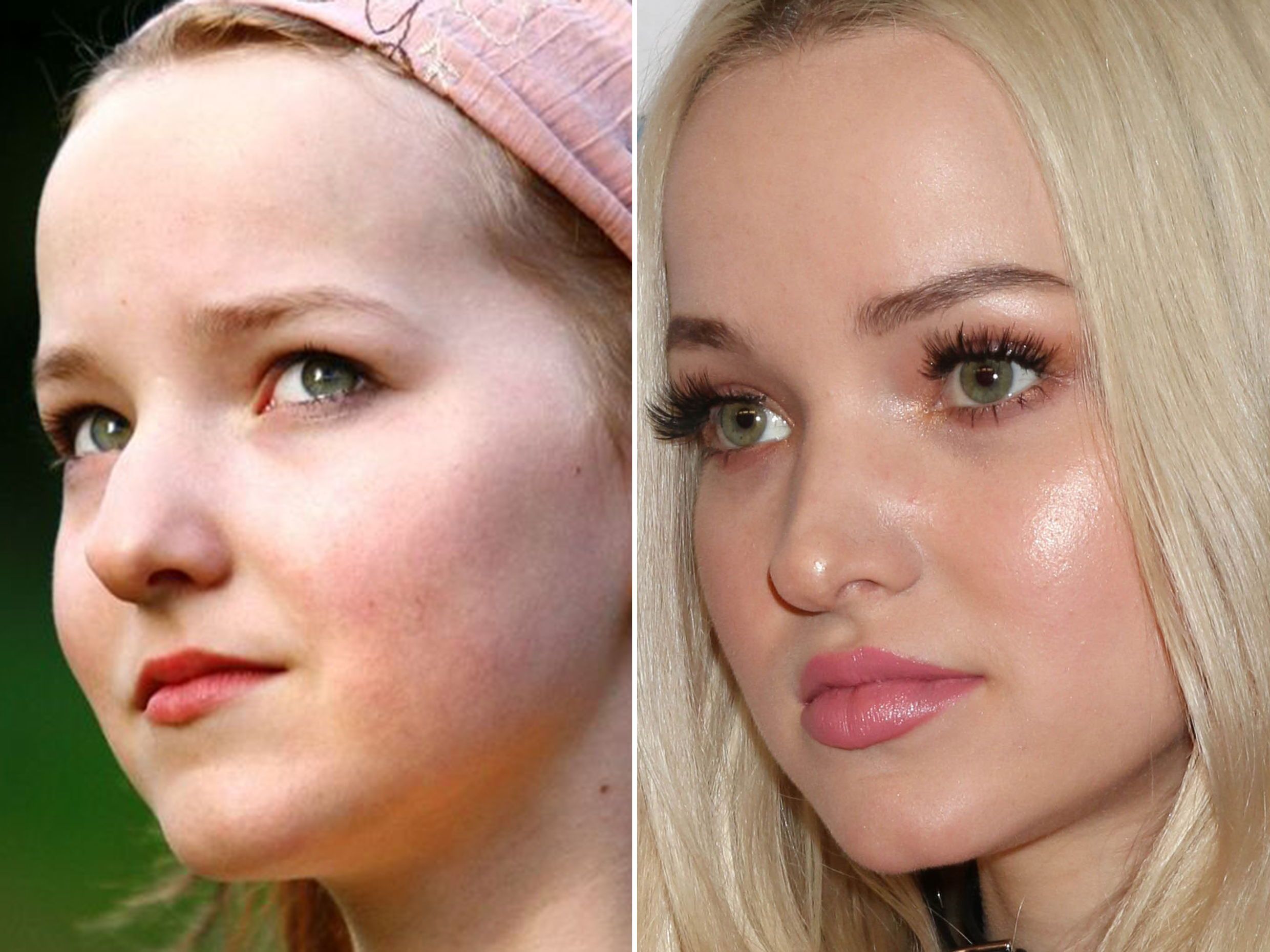 People began to notice that Dove Cameron's facial features had changed since she was a young celebrity. American actress and singer Dove Cameron became well-known for her part in the Disney sitcom Liv and Maddie. Fans first discovered Cameron's lips were using fillers in 2013 while she was still a Disney star, and her nose's shape suggested a rhinoplasty. Even the idea has been floated that she underwent surgery to get those dimples. In 2016, Cameron had a bottom lip so heavily filled in that it made her look even more "plastic" than she had in her younger years.
Ariana Grande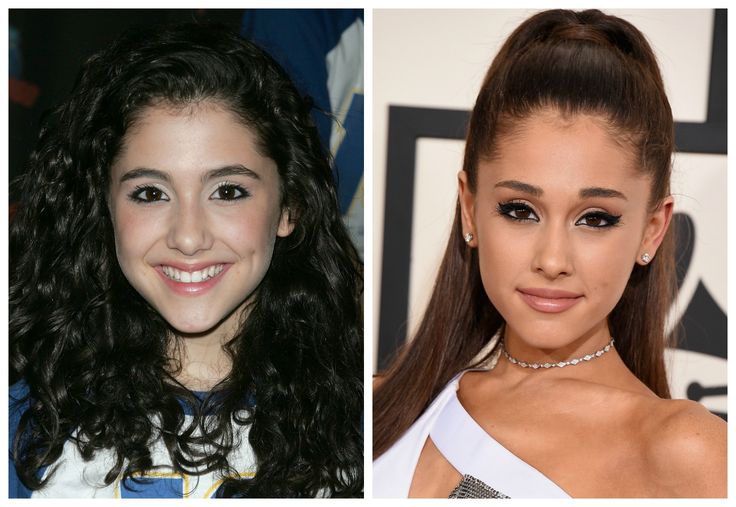 Ariana Grande has subtly changed her look over the years. Fans have started noticing subtle changes in her appearance that may not be very natural. Her face took on a different look. In addition to having matured, Ariana has a changed nose, her lips are fuller and more shaped, and her cheekbones are higher than they were. It is speculated that Ariana also has silicone in her breasts. Ariana Grande has denied having any plastic surgery. She denied all allegations that she went for corrections and stated that her body is only now fully developed.
Pamela Anderson
Those who grew up in the 1990s surely remember Pamela Anderson with her bombshell appearance from her role in the TV series Baywatch, as one of the hot and sexy lifeguards. Although the whole world knows about the surgical intervention with implants to increase her breasts, she wisely kept silent about the rest of the "plastic" corrections. She is one of the first women who did breast implants and started influencing fashion trends back then. However, she now claims that she wanted her natural body back and removes all plastics from her body.
Khloe Kardashian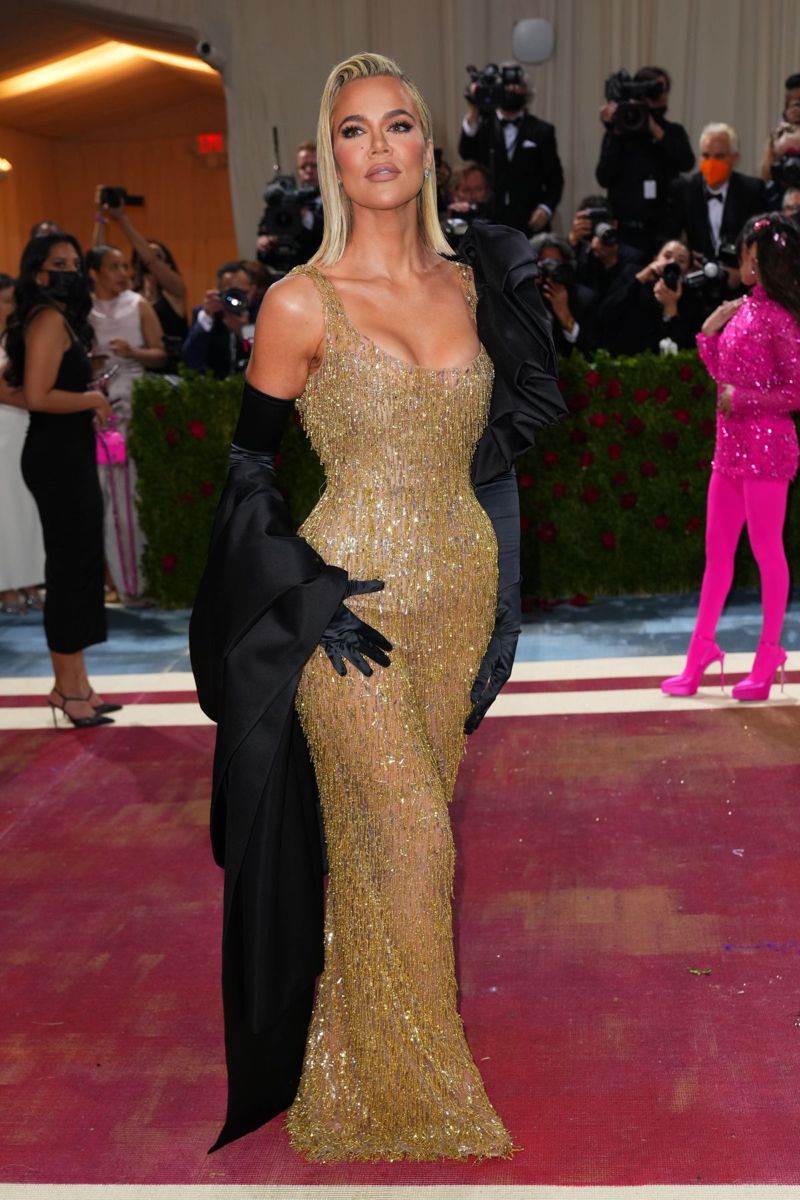 According to Khloé Kardashian, she has had plastic surgery more than once. Although the reality star doesn't talk much about her former surgeries, she has previously shared the motivation behind her decision to have surgery. The reality star then explained how she felt self-conscious about her appearance when standing next to her sisters.
Cardi B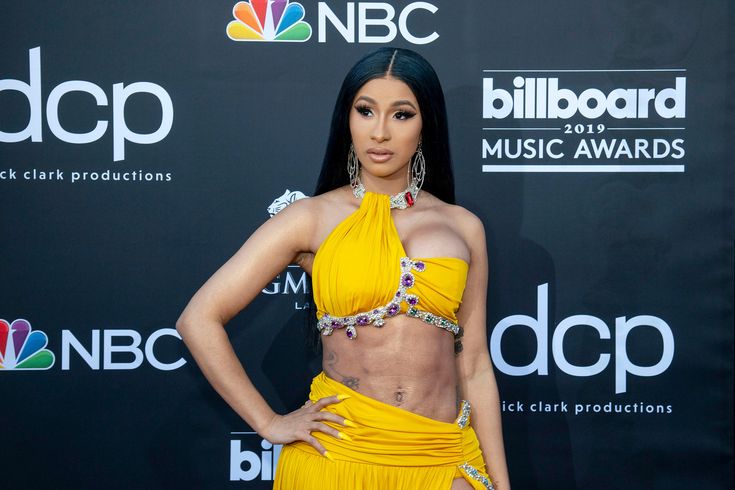 Cardi B is the only celebrity that straightforwardly said that she's had plastic surgeries on her bum and her breasts because she felt insecure in her body. Cardi B acknowledged that growing up in the New York City neighborhood of The Bronx, she experienced insecurity. The rapper claimed that although women with curvaceous figures were appreciated, Cardi B was "very tiny," which made her feel insecure. The celebrity has made it very apparent that she will use her body whatever she pleases.
Joan Rivers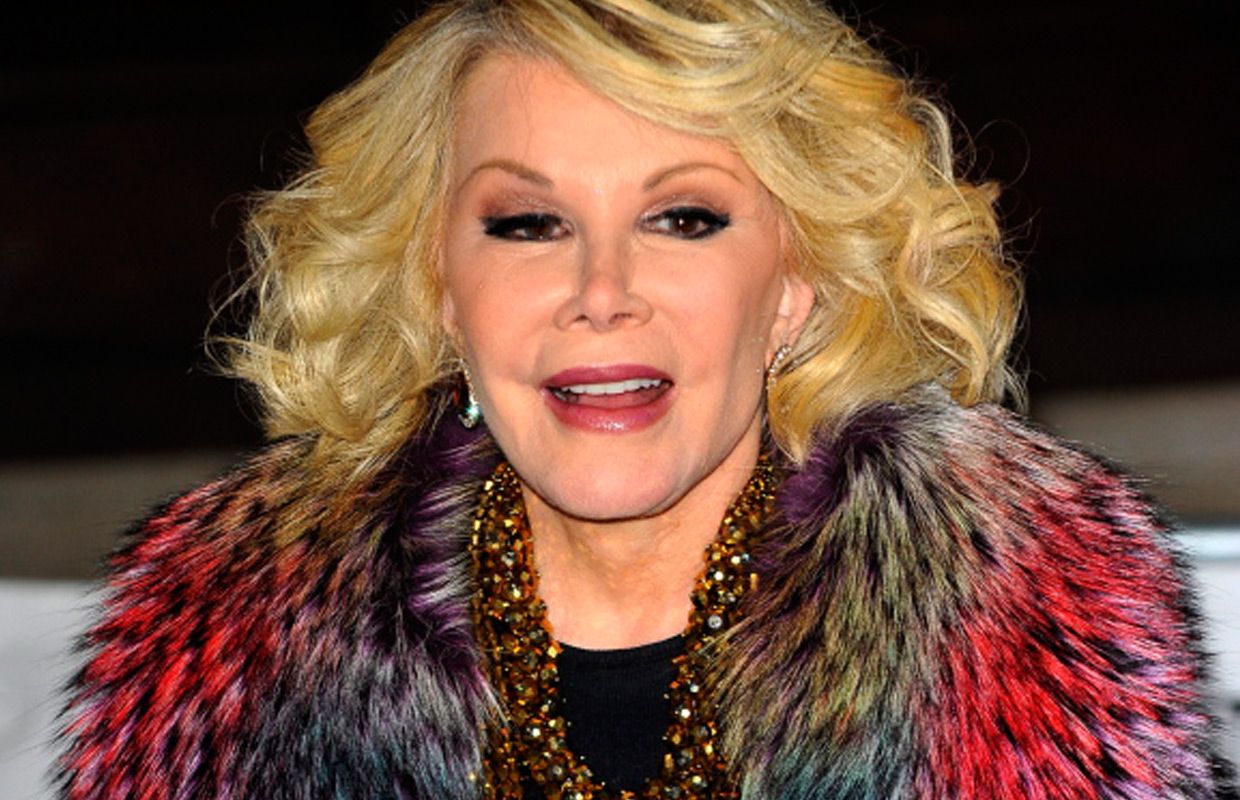 The famous Hollywood actress and comedian was known for the aesthetic procedures she performed on her face, and she allegedly had 743 cosmetic surgeries on her face in her lifetime. She constantly changed her face and didn't hide it, but joked about it.
Priscilla Presley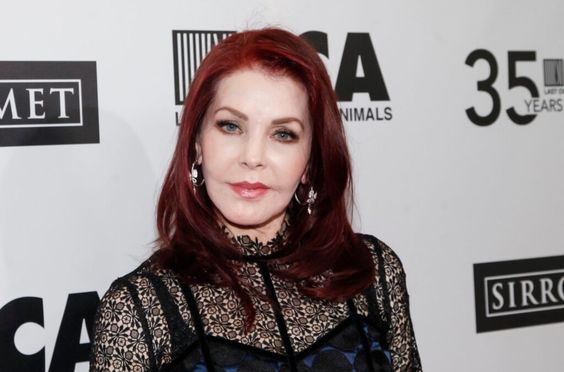 Many would also say that Priscilla went too far with the plastic surgeries. Namely, after being diagnosed with skin cancer, Priscilla Presley developed a greater obsession with plastic surgery. Presley was also the victim of an unlicensed physician who claimed to be a superior alternative to Botox by injecting non-FDA-approved silicone into his patients. Since then, Presley has been receiving remedial therapy to address the harm the chemical created.
Lil Kim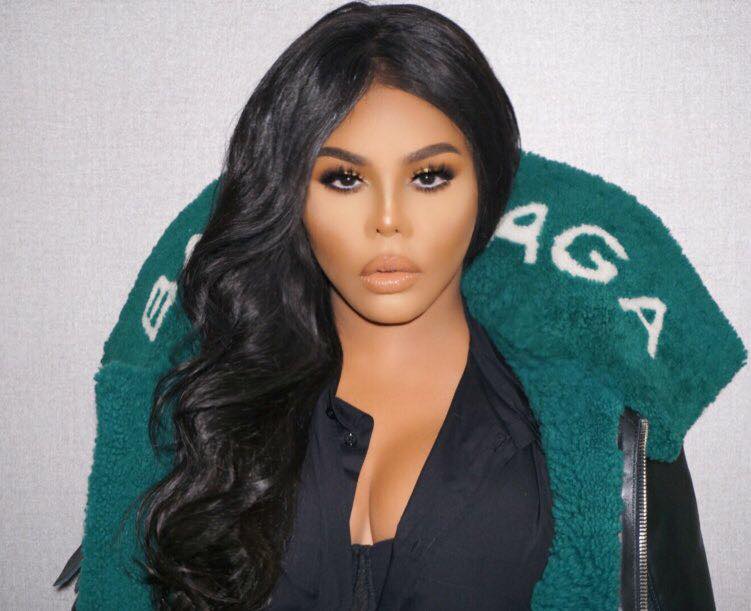 Since the beginning of her career, Lil' Kim has endured criticisms and assessments of her looks. In a Michael Jackson-like fashion, her skin tone seemed to change about 2010 and substantially lighten. The region around her eyes and cheekbones appears to have improved slightly in 2013. Because of the lighter skin, higher cheekbones, and incredibly sharp chin by 2015, the metamorphosis was noticeable. However, Lil' Kim has consistently denied doing anything else.
As you can see, some transformations have helped celebrities to improve their appearance, but it seems that is the case with younger celebrities. It is the older Hollywood stars who decide to have plastic surgery to preserve their youth and end up betrayed by the surgeries because they don't look like themselves anymore. It seems that the same fate awaits them too. But most would agree that everyone has the right to do whatever they want with their body, as long as they don't overdo it, and no matter how much you try, you can't compete with time.