Most of the ladies enjoy having their nails done in different shapes, sizes, and colors. Some of you love the trending styles and want to try everything new. No matter what you decide, if you are intrigued about what are solar nails and how are they different from the other type of nails you can do, please read below all you need to know before going to a salon and deciding to get them.
Because they highlight your nails, artificial nails are back in style. Acrylic and gel are the two most used materials for fake nails. Solar nails, on the other hand, are a competitor that has completely dominated the market. Solar nails are different from other artificial nails. Solar Nails are a premium brand of acrylic nails produced by a nail care business with years of experience, award-winning nail products, and huge popularity in the beauty industry.
Of course, there are advantages to having solar nails, and let's start with the fact that solar nails are more durable than the others. Then, they are much easier to remove, solars do not need to be exposed to UV light for the chemicals to harden and cure, they harden by themselves. Also, they are pretty easy to apply, it's a 2 step process, but if you're interested in the details, I'm sure your technician can explain it all to you. And the cons to solar nails are that there's limited access, they are not eco-friendly, there's visible nail growth after a while, risk of infections, and like any other artificial nails, they are harmful in the long run.
But when it comes to design, feel free to choose your style, shape, and size. So to help you do that, here are some ideas. Enjoy!
Soft And Natural Look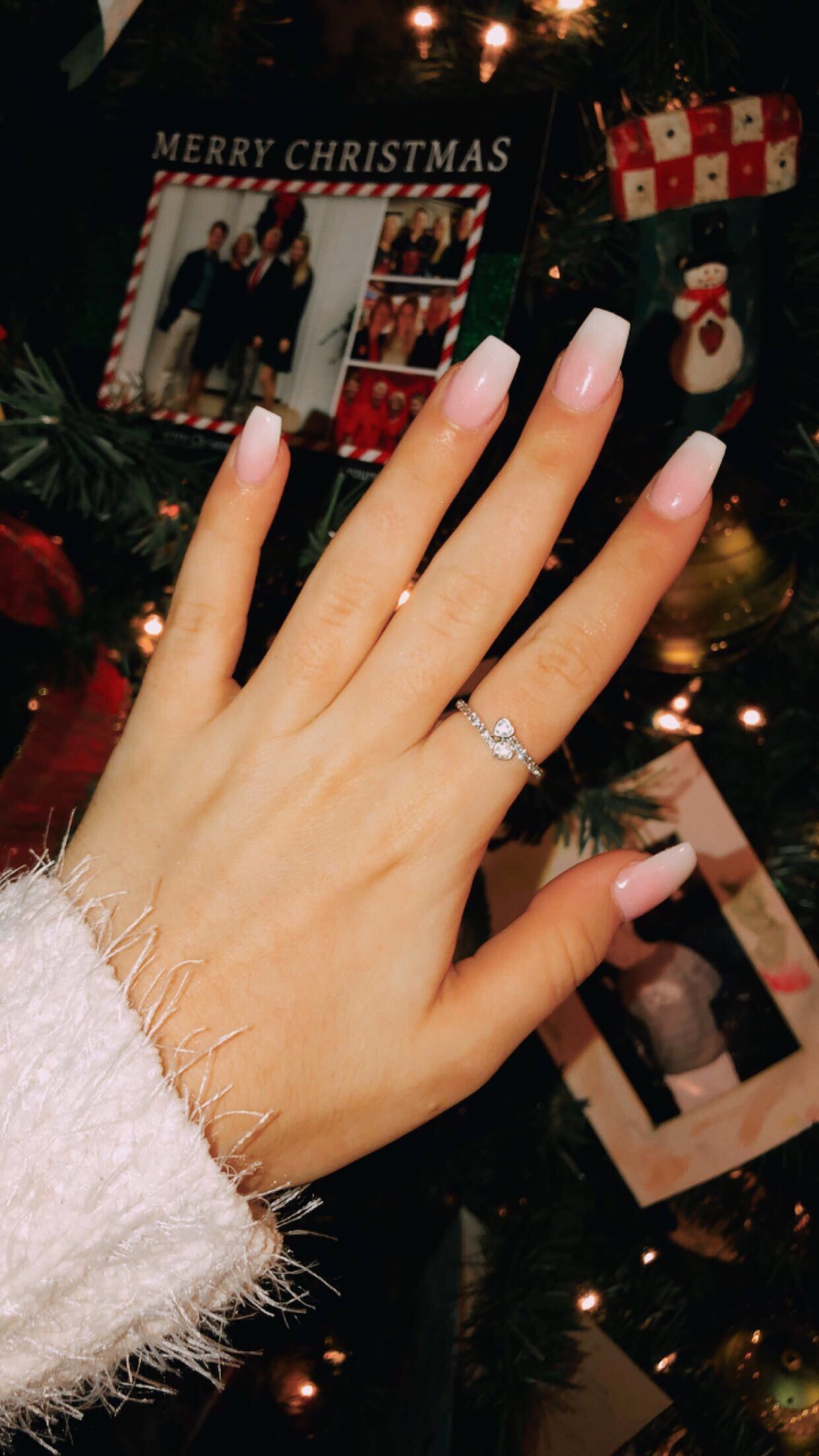 If you're more into a neutral look or if you want your nails to go with everything you wear, then this is a great option for you. They are perfect for every season, every occasion, and every style. You'll look polished and ready to go.
Green And Black Patterns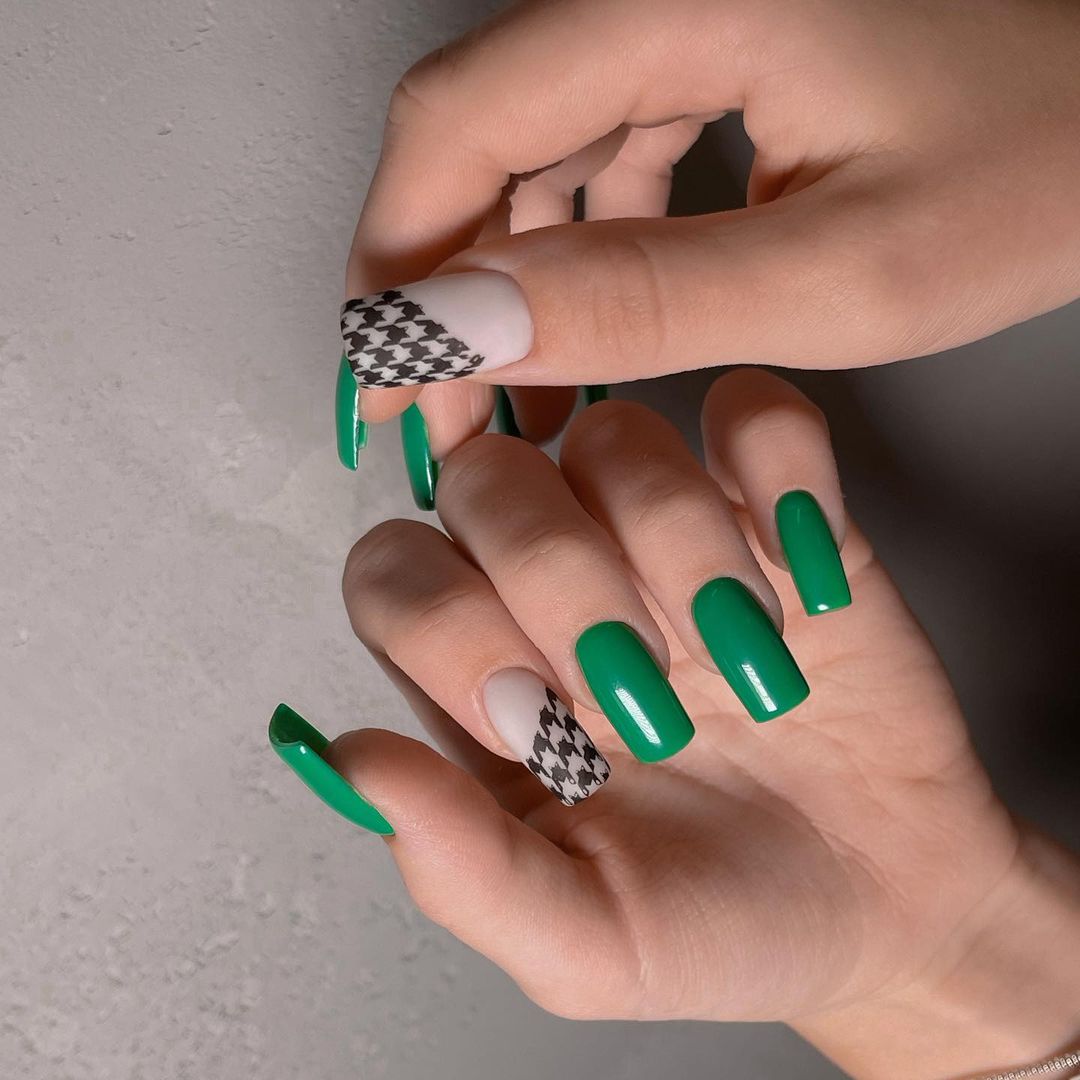 If you enjoy having squared nails, here is a great way to do them, Pick a deep green color and find some interesting nail stamps and do one or two fingers with that. It will make all the difference, and it's very trendy.
Like Marble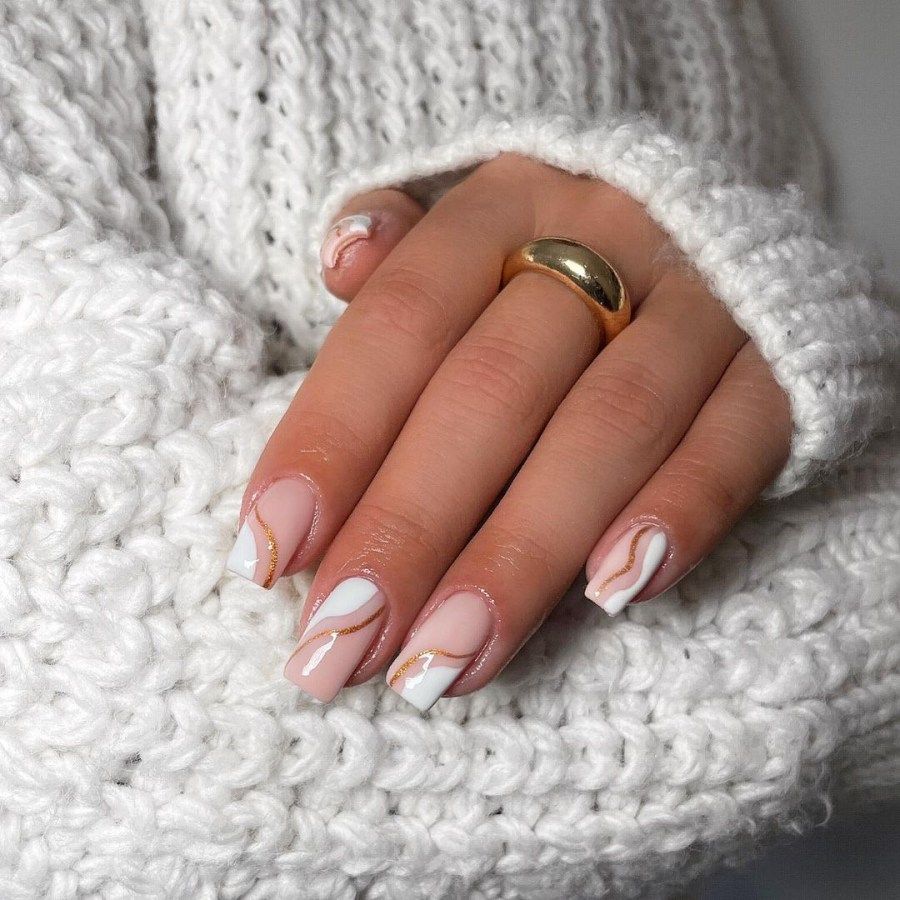 Here is a creative way to change up this traditional style if you're addicted to marble nails. To make it more fun, ad a swirl of gold and you're nails will be stunning.
Partial Pastel Ombre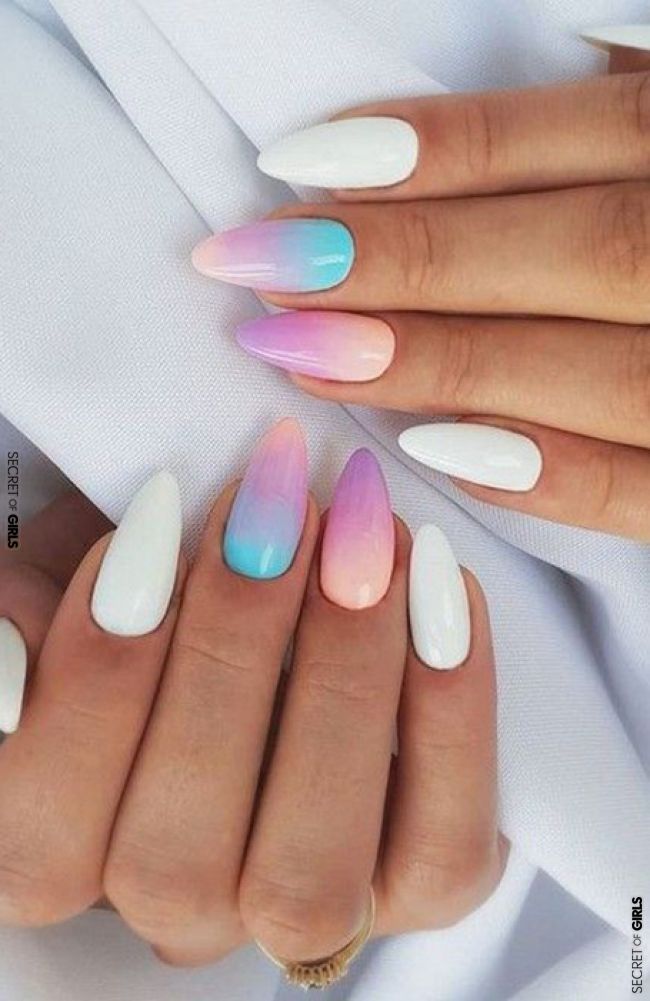 Pastel ombre is very popular during the summer and I have to admit it looks great. You can do a part of your nails or all of them, but the effect is wonderful.
Long, Pink, And Sparkly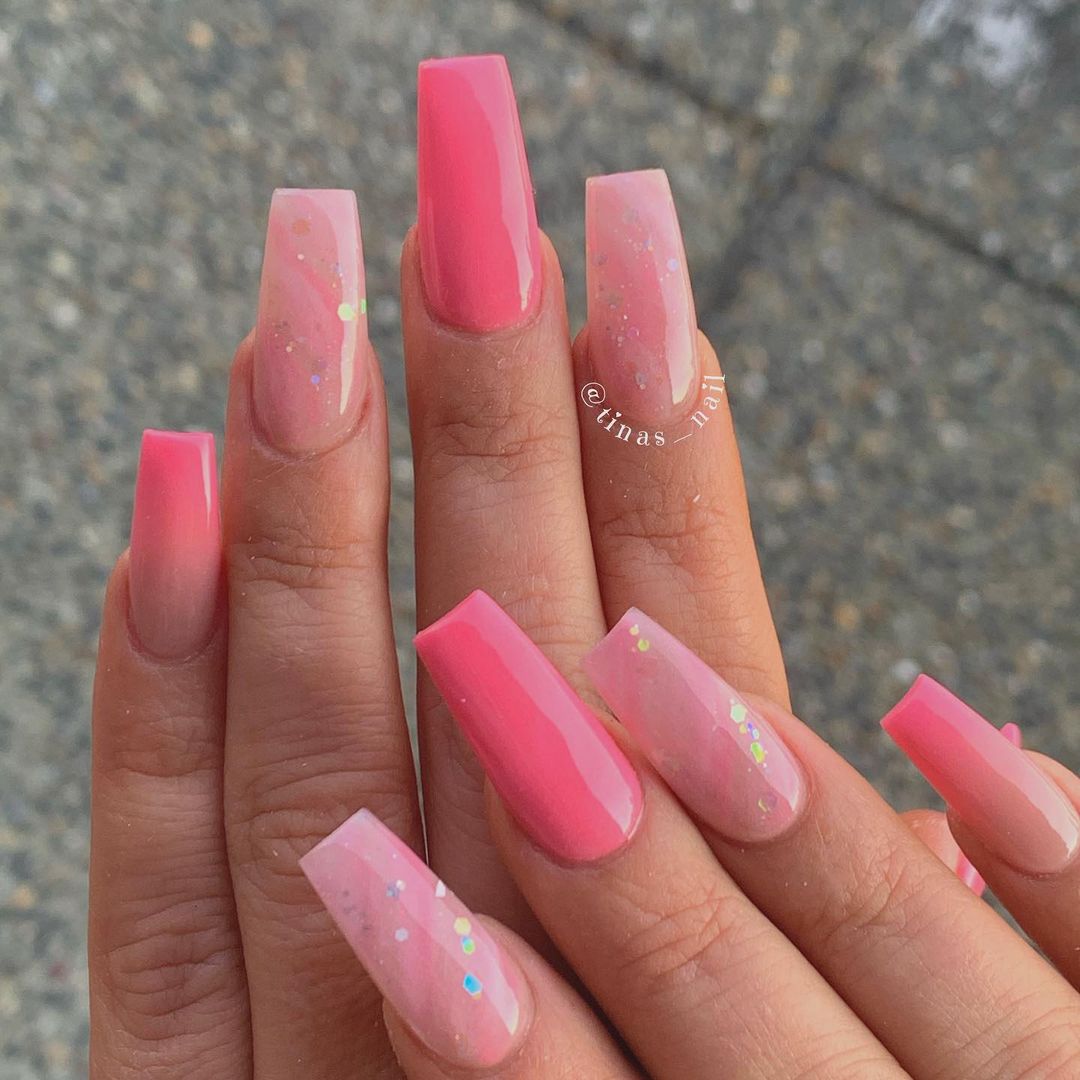 If you're into pink, then this is a great idea about how to do your nails this season. Or any season for that matter! Shiny pink coffin nails with so sparkles, please.
White Details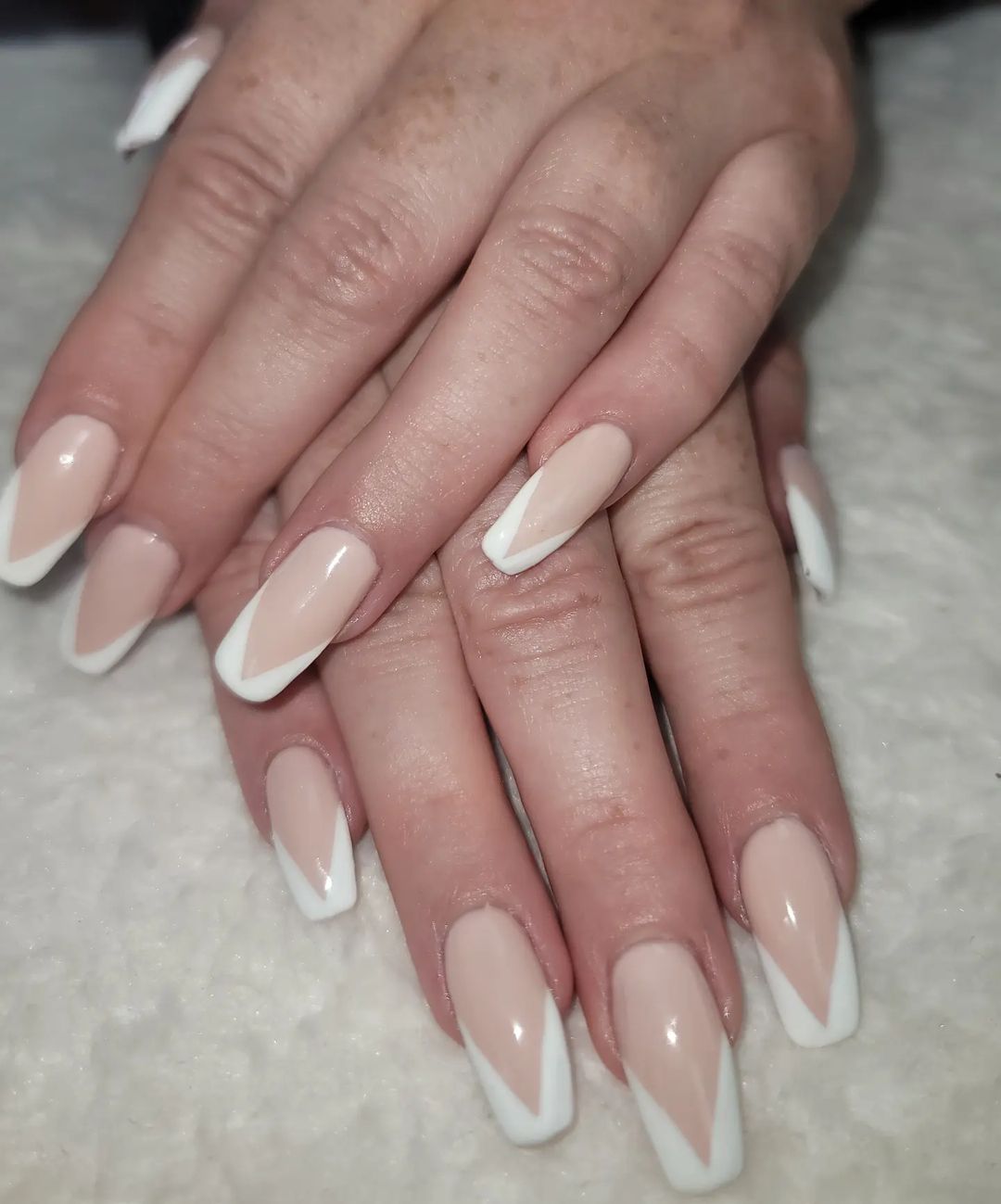 These little white coffin nails are very elegant and very sophisticated. If you're not into very bright colors, this is an excellent choice for you!
Sunset Ombre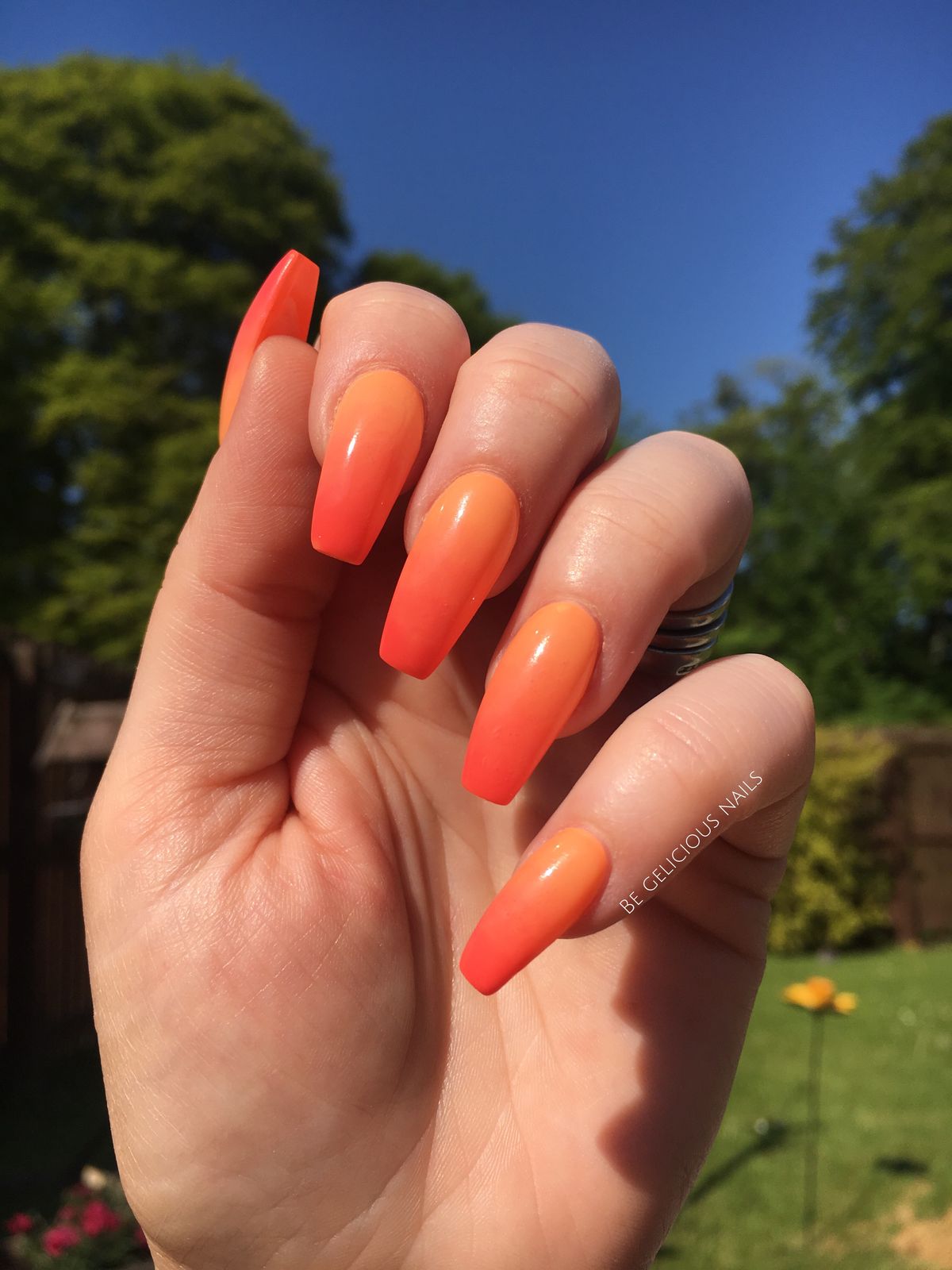 If you are bored with everyday nail style, for this summer I strongly suggest thinking about getting these orange ombre nails. More shade of orange means more fun, right?
Nautical Nails For The Beach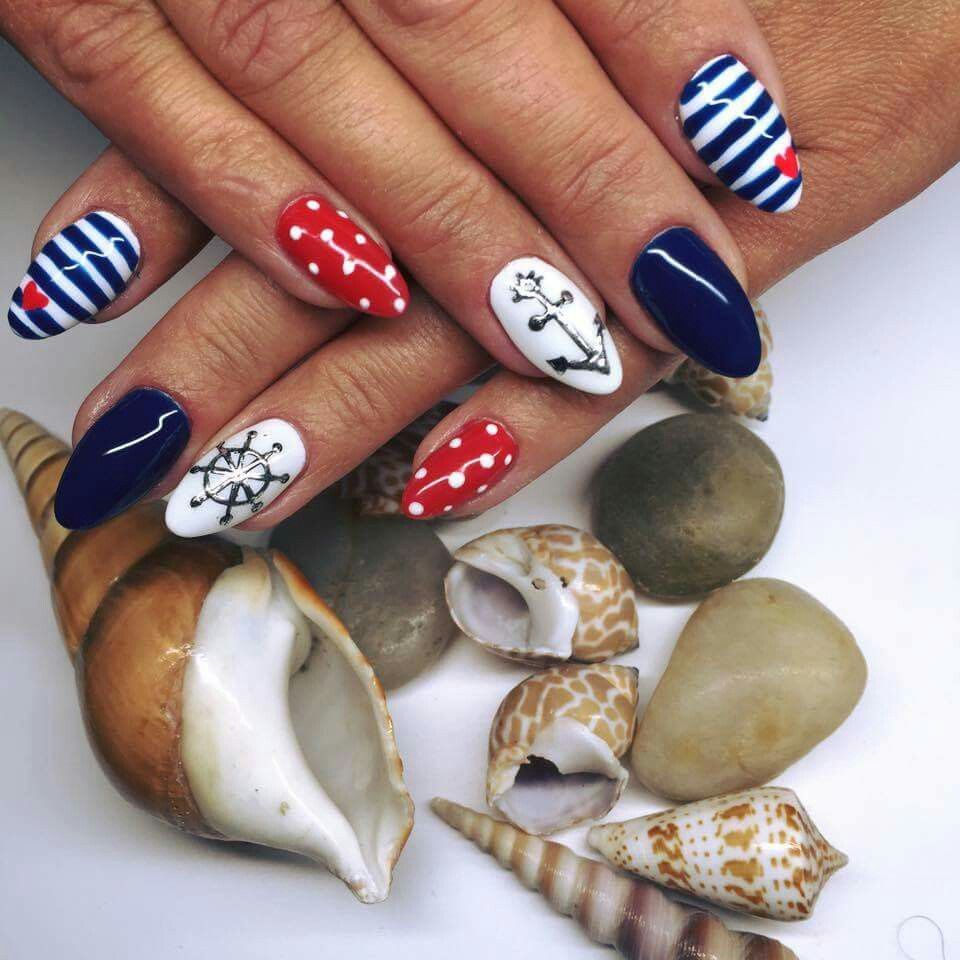 Are you really ready for the summer? How fun do these nautical nails look? I love that every nail has a different color and it tells a special story. Just as your summer days will be if you do your nails like this.
Mixed Sparkles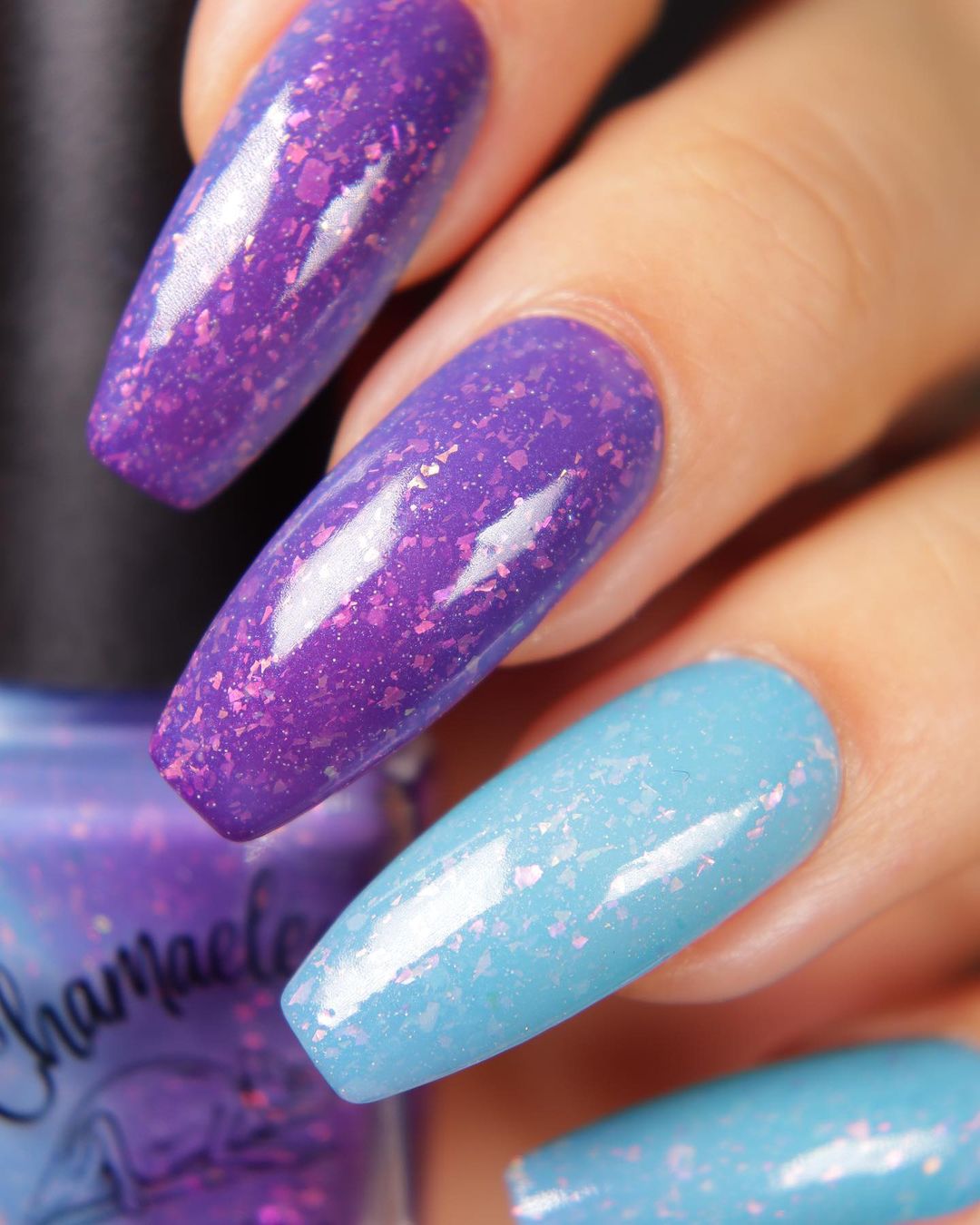 This manicure clearly illustrates the common associations between purple nail color with femininity and attractiveness. A woman who goes with the flow but is hiding fireworks of surprises is suggested by the accent glitter on her nails that trails from one to the other and is complemented by the soft baby blue color that has the same sparkle.
Summer Pastels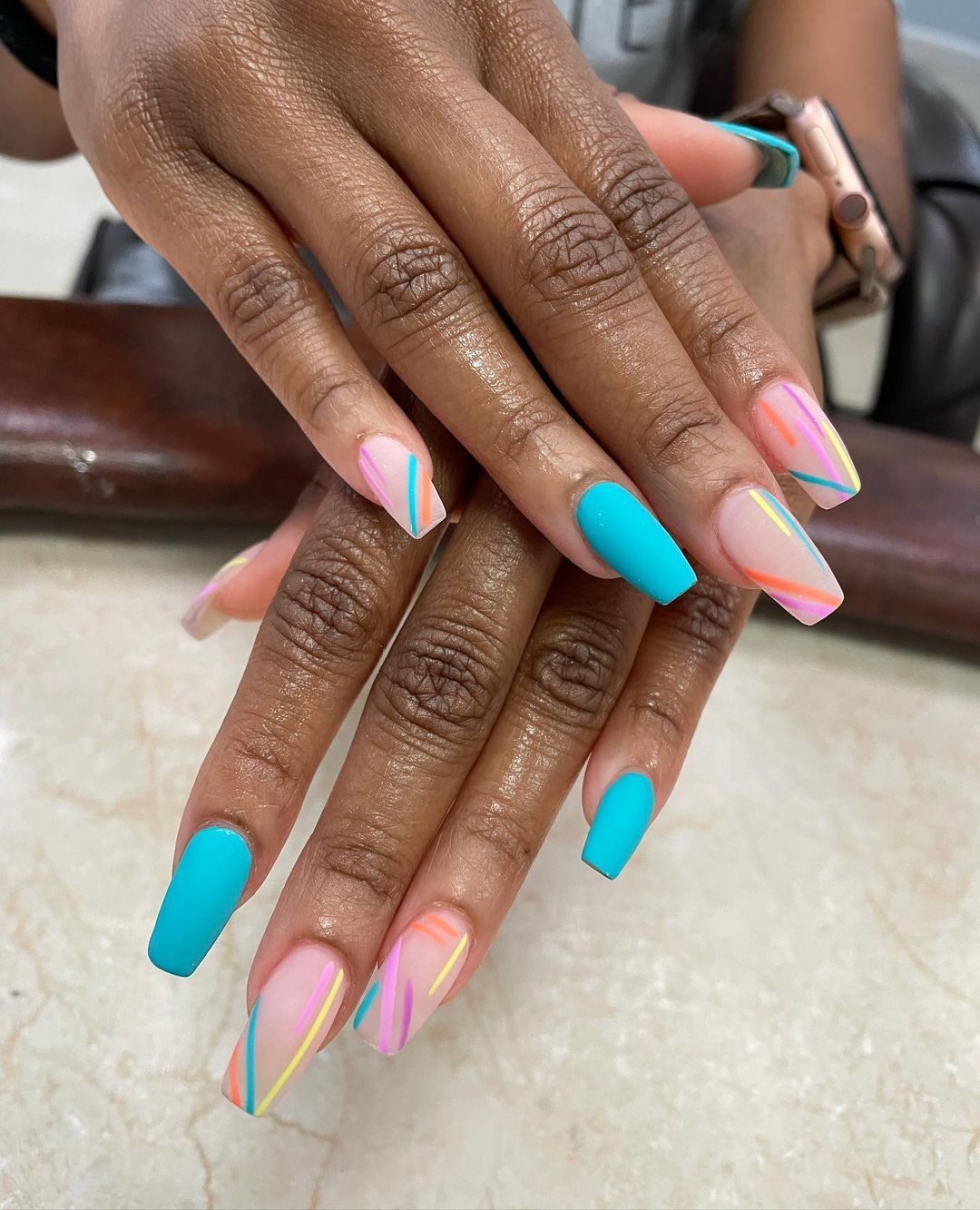 Pastel colors are always fun. Especially if you use one color as a base, like the turquoise in this case, though you can choose any other color, every other color pops and make the whole style that much more fun.
Into The Blue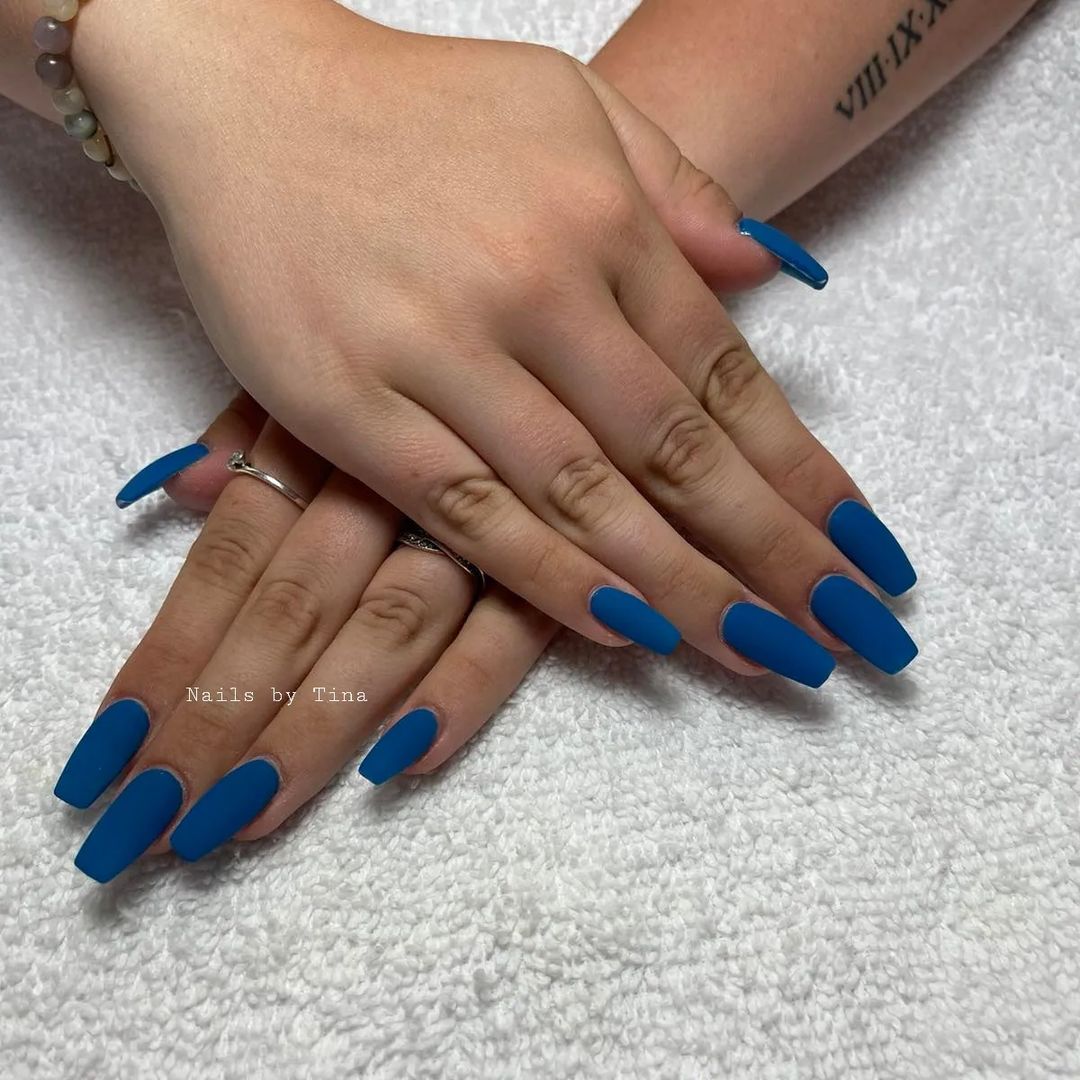 This shade of blue is maybe one of the most popular and I get why. I love the matte finish and the elegance it gives to the coffin nail. Very feministic energy and if you want to leave an impression, feel free to make this choice for your next appointment.
Different Styles And Colors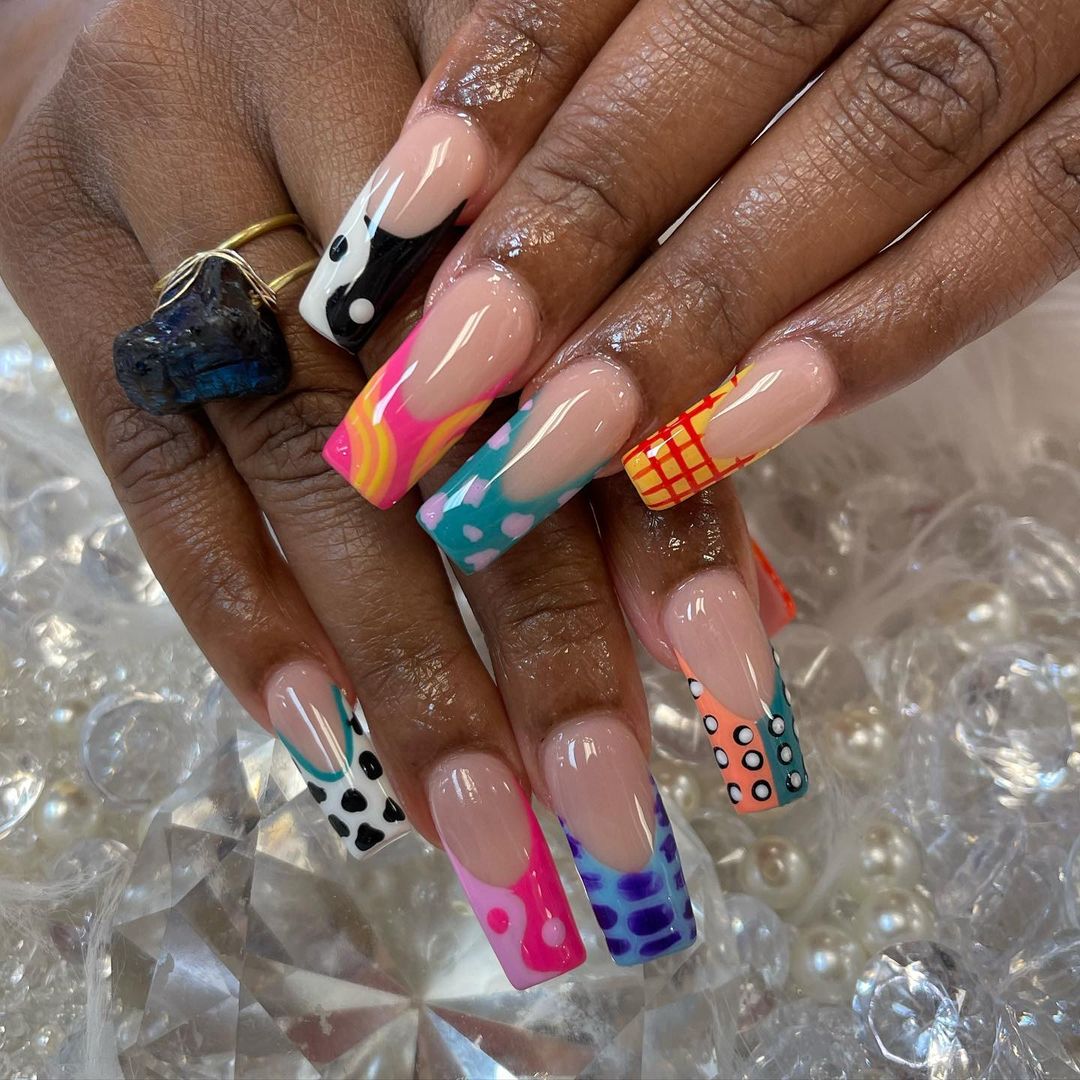 For all my gals who want to have more fun and need to do something different, look no more. Every single nail design has a story to tell. And honestly, I think it looks gorgeous!
Short and Cute Blues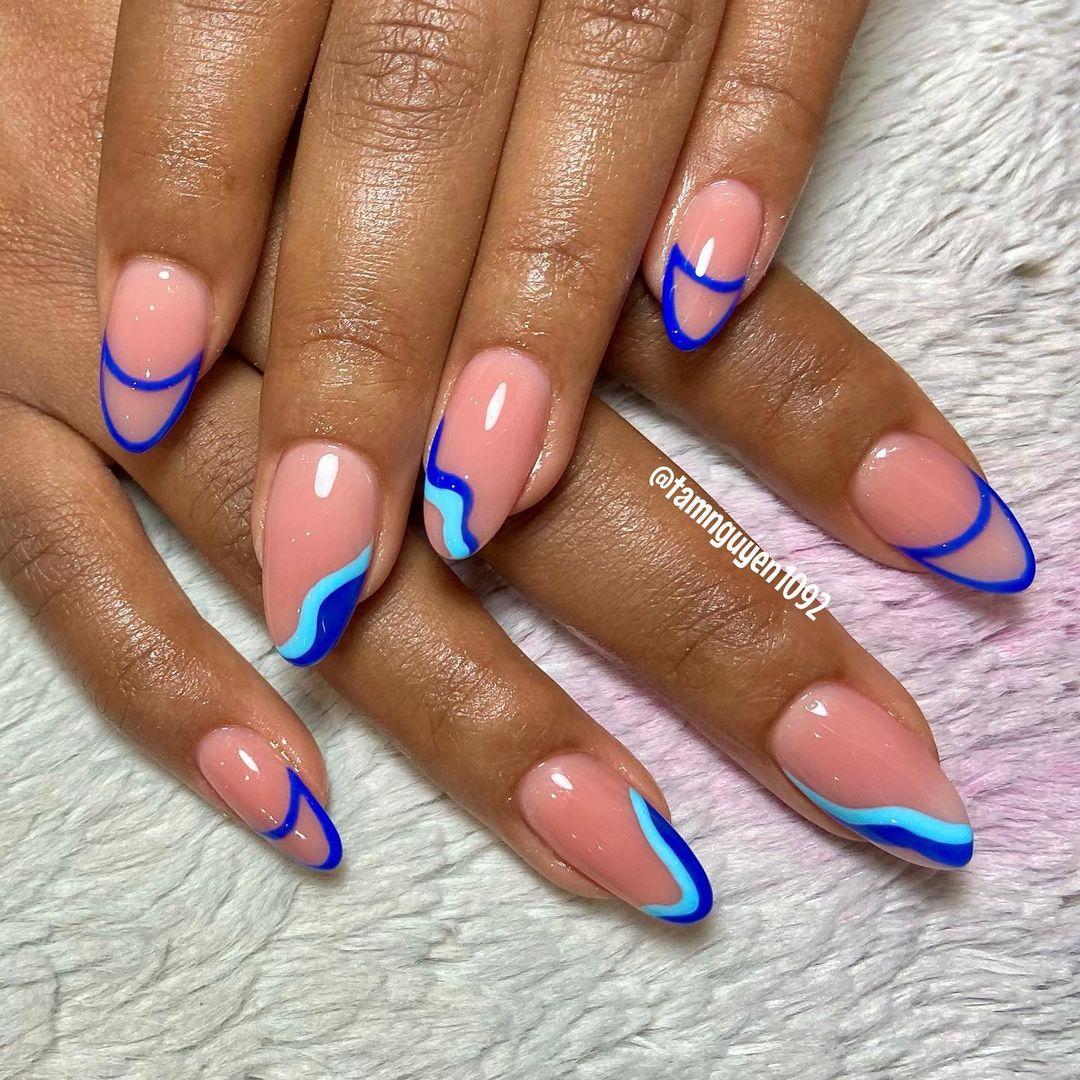 Not everybody enjoys having big coffin nails or ordinary nail colors. For those of you who like shorter nails, this is a great summer not everyday look. The deep blue and turquoise color remind me so much of summer and give me ocean vibes. What do you think?
Powdered Nails With Sparkles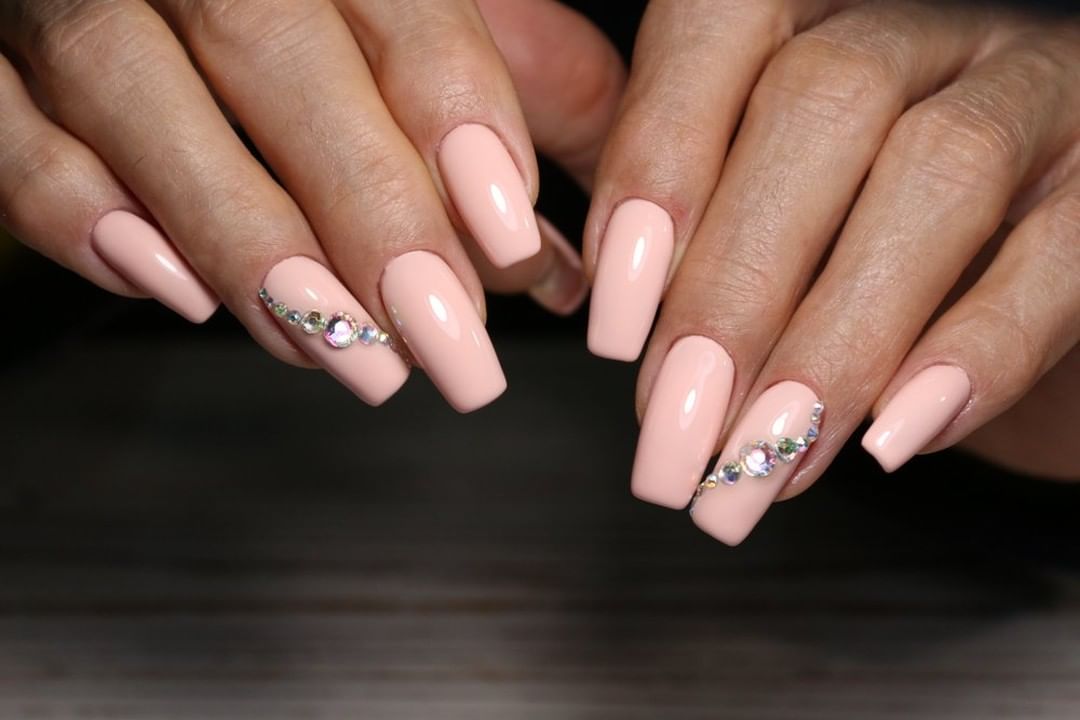 For ladies who prefer nude colors, this is a fantastic option for you. Honestly, I love this style. Simple powder color and to make it more fun, just add some sparkly nail decor on them and you'll look astonishing.
Black And White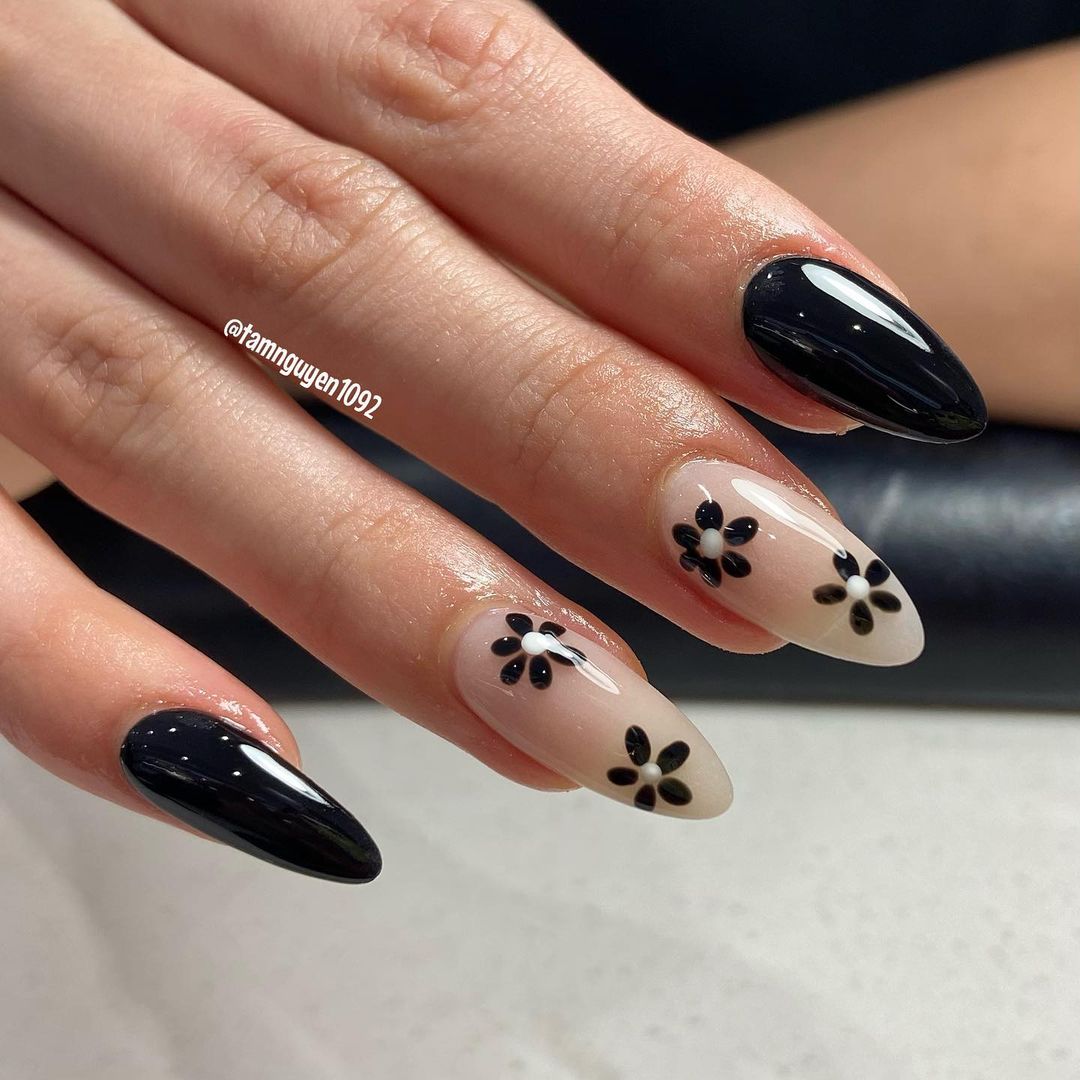 I love almond-shaped nails! And if you prefer darker tones, and don't want to go all black, this is a fun idea to do one or two nails nude with black flowers. It's a very elegant style, and it will probably match a big part of your outfits.
All The Colors In The Rainbow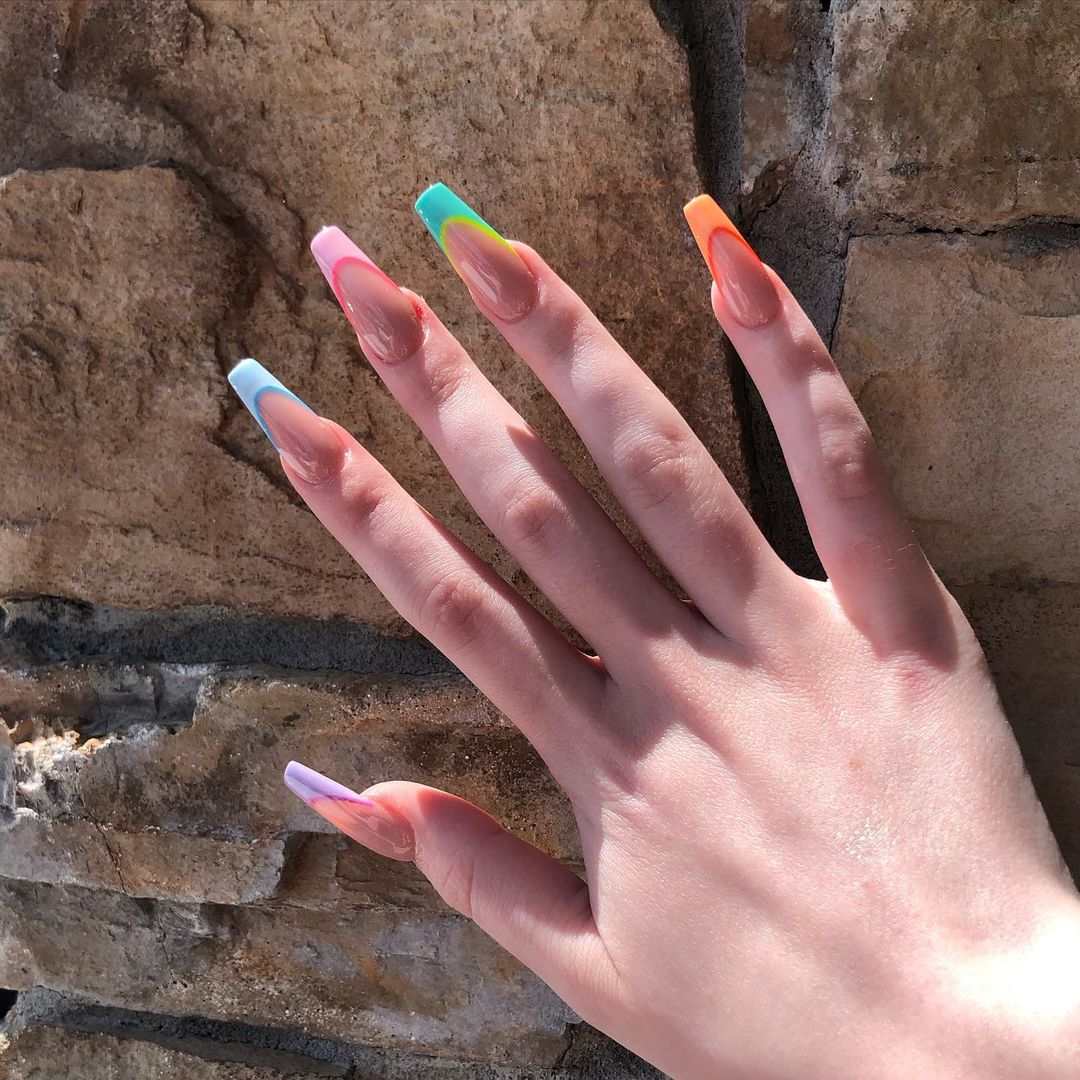 Want to play with colors? Having different colors on every nail is a way to start. Even if that is not enough, then why not put another line with a different color?
Well, ladies, I hope you found some inspiration in my suggestion about how to do your solar nails, and please share with us in the comments which one is your favorite. And, if you have some nail design inspiration for all of us, feel free to share your pictures in the comment section.