The 1960s were a time dominated by protests, riots, and new, radical ways of thinking. It was during this decade that the first man landed on the moon. This represented the beginning of a new era, which was more advanced than all the previous ones in every aspect. The role of women changed dramatically. The trend for them to work outside the home and to become more than just perfect homemakers was increasing. Women, more than before, began to strive for independence, beauty, elegance, and uniqueness. This was also portrayed in the fashion of this time period.
Fashion in the 1960s was booming. The emphasis was put on colors. If there is one fashion motto of this era, it would definitely be "Colors, colors, colors!" Bright and shiny, with different, quirky patterns, a lot of plaids, mix and match, etc. Women continued to wear a lot of skirts and dresses, both long and short, same as before, and also shirts and flannels with different kinds of unique patterns, such as the famous geometric forms, something this era is known for. A lot of the fashion outfits in the 1960s are still relevant today. That's because they have that timeless look that never goes out of style. There is something for everyone. Any woman can pick something to wear and it will look flattering on her. The outfits in the 1960s are the epitome of chic and unique.
The following list consists of 15 outfits for women inspired by the fashion of the 1960s that are still relevant and trendy today. Feminine dresses, chic jumpsuits, and elegant pencil skirts, there is something for everyone's taste.
Flaired Plaid Pants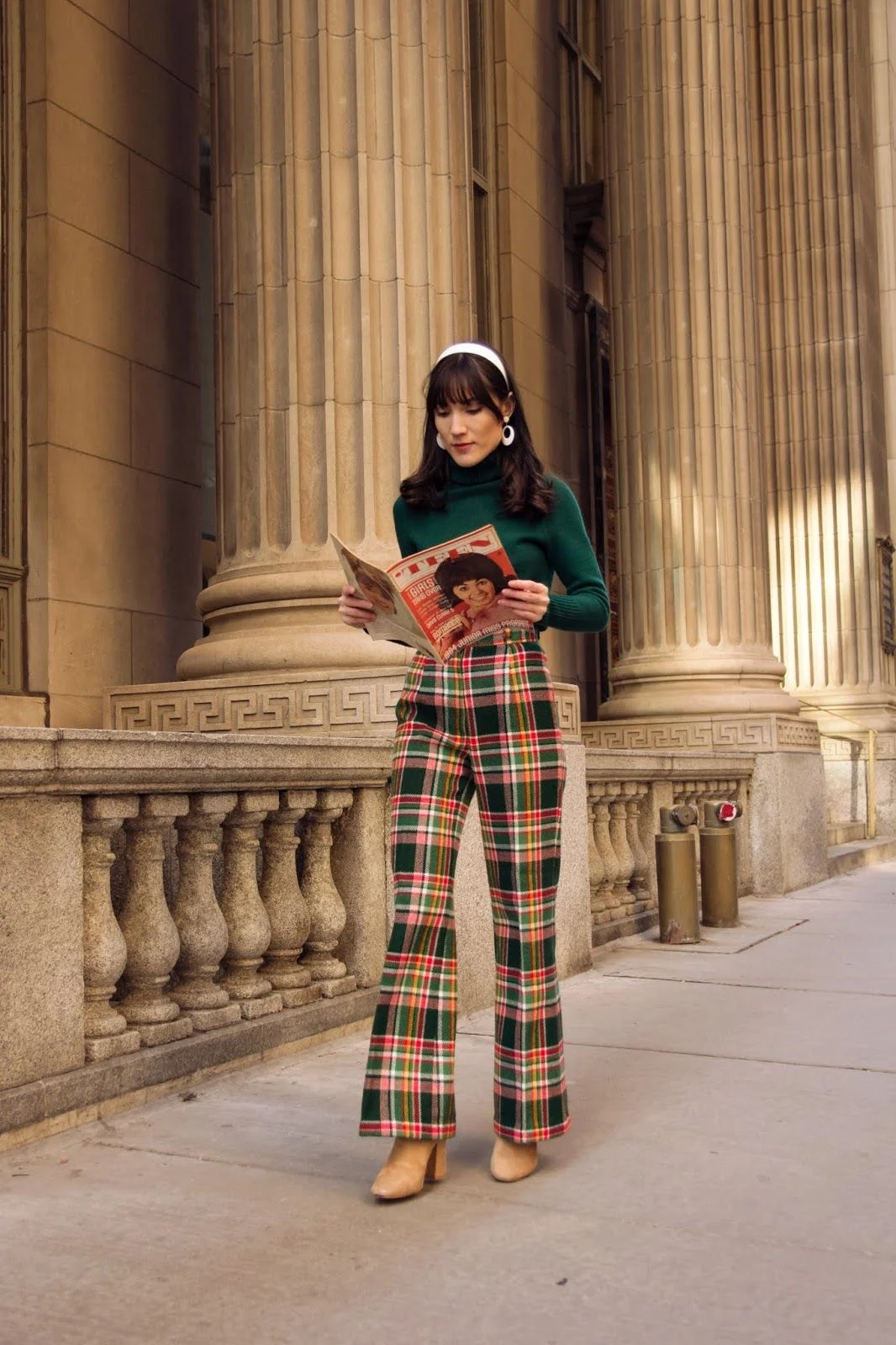 Starting the list with plaid pants as one of the most iconic parts of clothing in the 1960s. Combine them with a monochromatic blouse or shirt and boots.
Denim Jumpsuit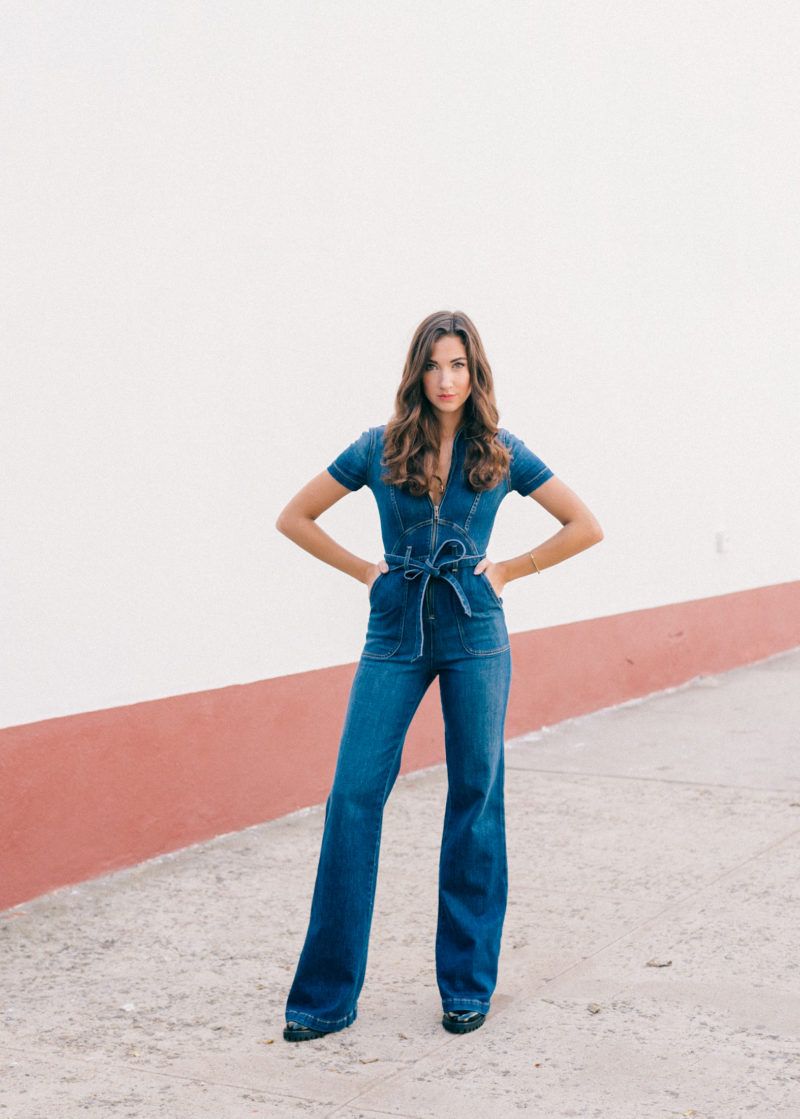 Denim is something that started to be worn many years before the 1960s but became more popular during this time and achieved its peak in the seventies. This jumpsuit is still relevant today, fashion-wise, and is perfect for any occasion.
Classic White Shirt + Plaid Dress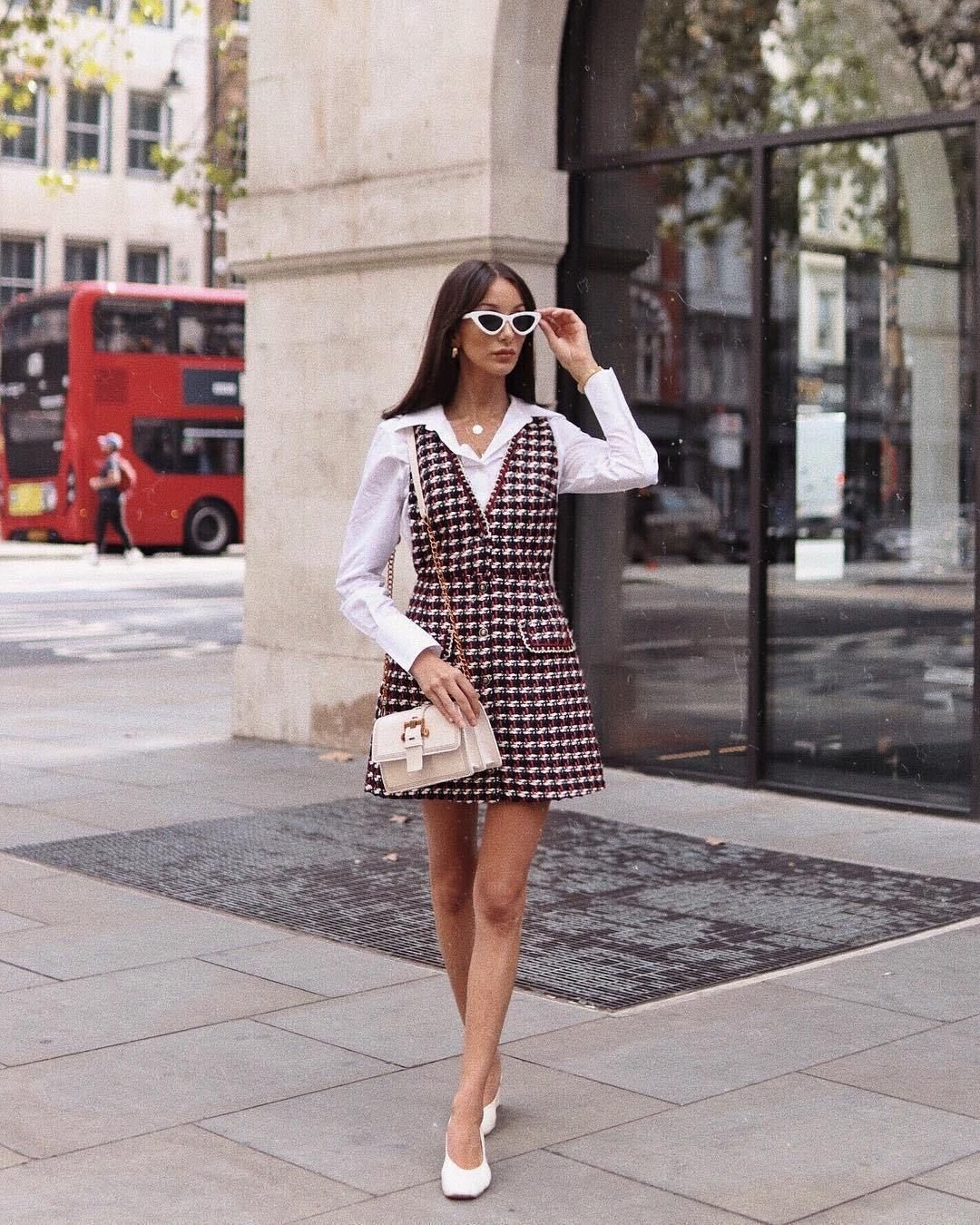 White was one of the signature colors of this decade. This outfit consists of a classic, white shirt and a plaid dress. It's feminine, it's timeless and it looks so good! Wear it with white accessories: a white handbag and white sunglasses.
Flower Pocket Dress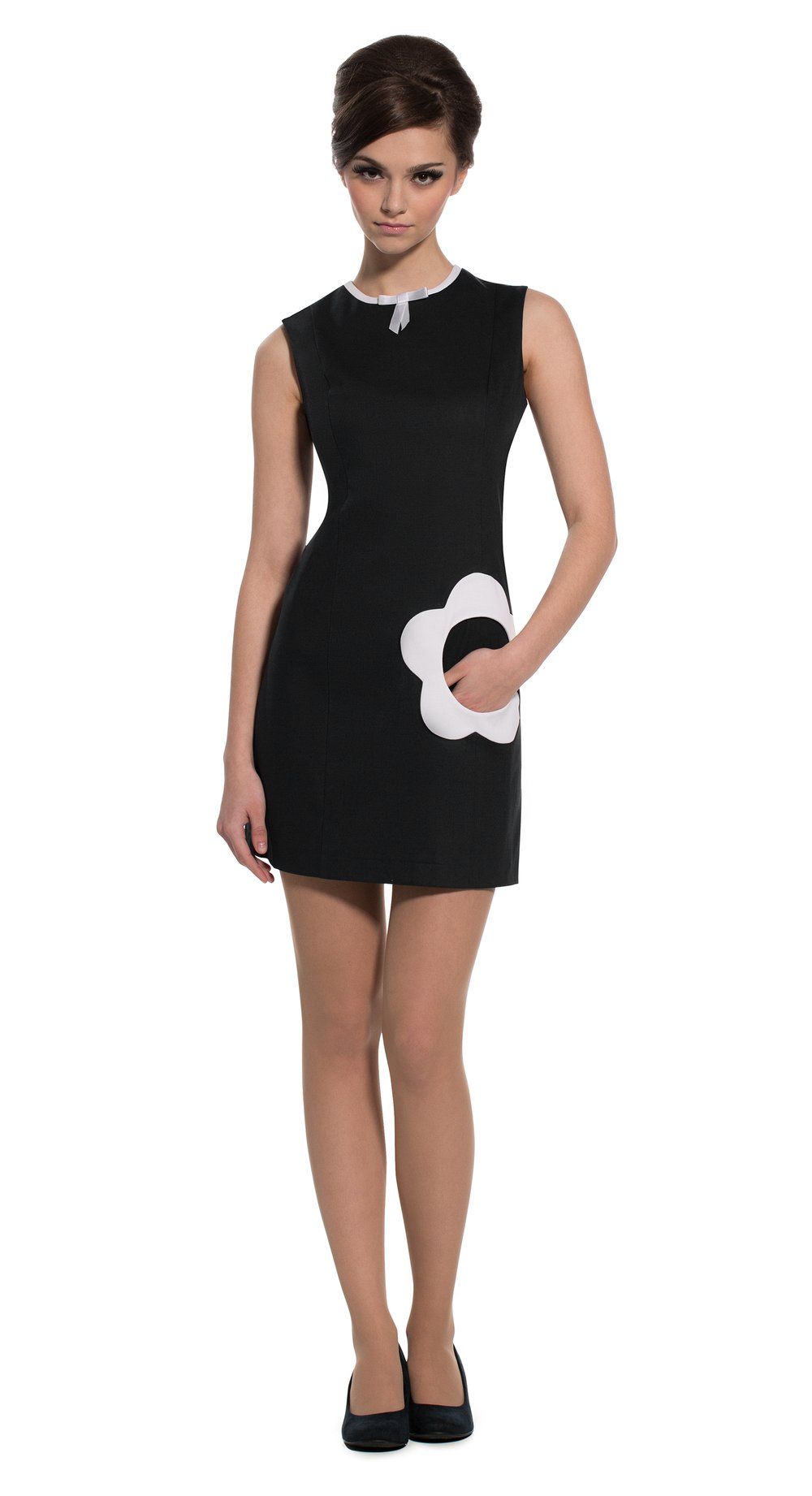 This dress looks very simple, but it makes such a fashion statement. The flower acts as a pocket, which is so practical and it's every woman's dream, right? It's a perfect little cocktail dress that will turn everyone's heads for sure!
Schoolgirl Outfit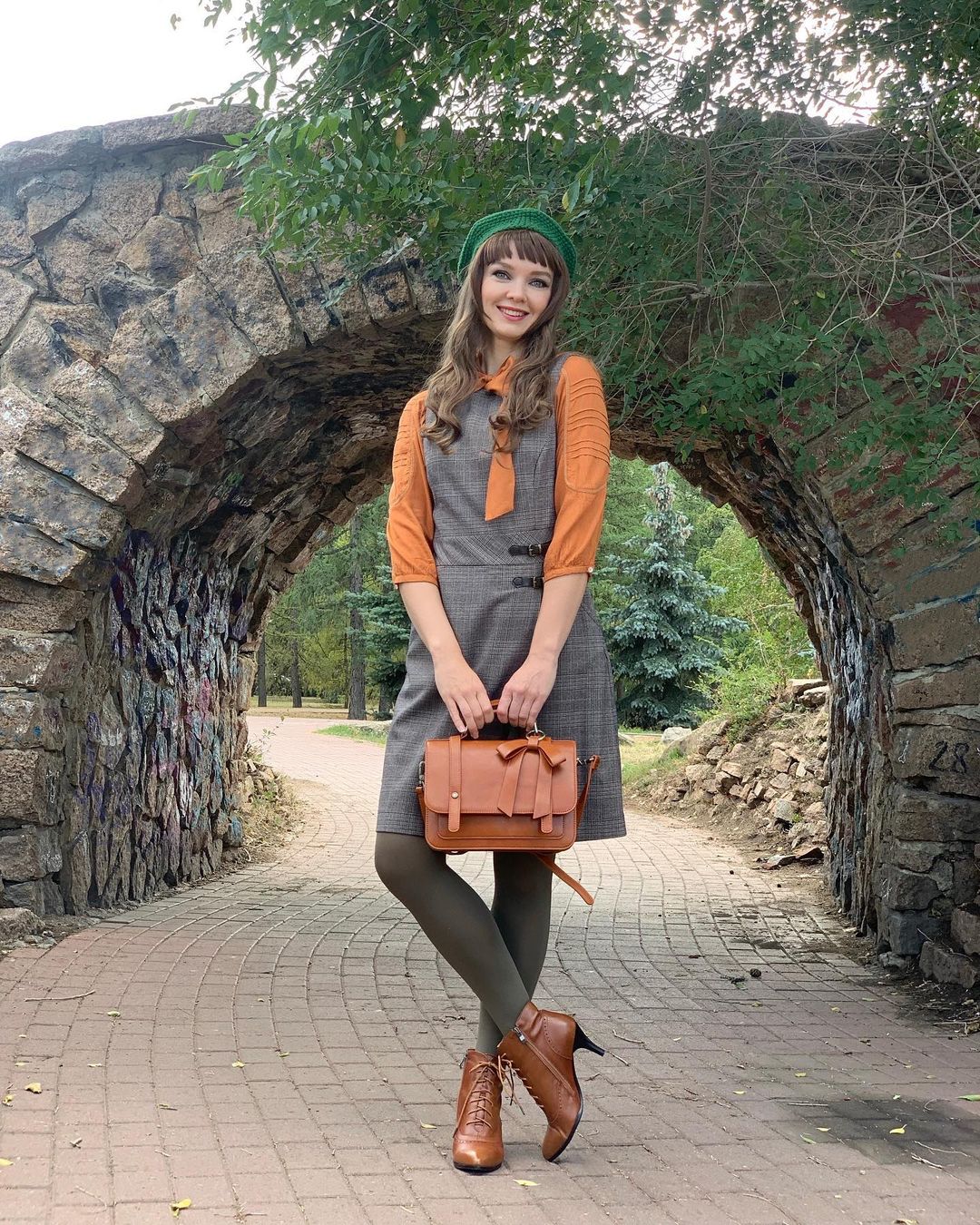 Anything school-girl-related will never go out of style. It's one of those classic looks that look good on everyone, regardless of age. The accessories, such as a handbag, boots, and knit cap complete the outfit nicely and add a perfect final touch.
Floral Shirt with Wide Pants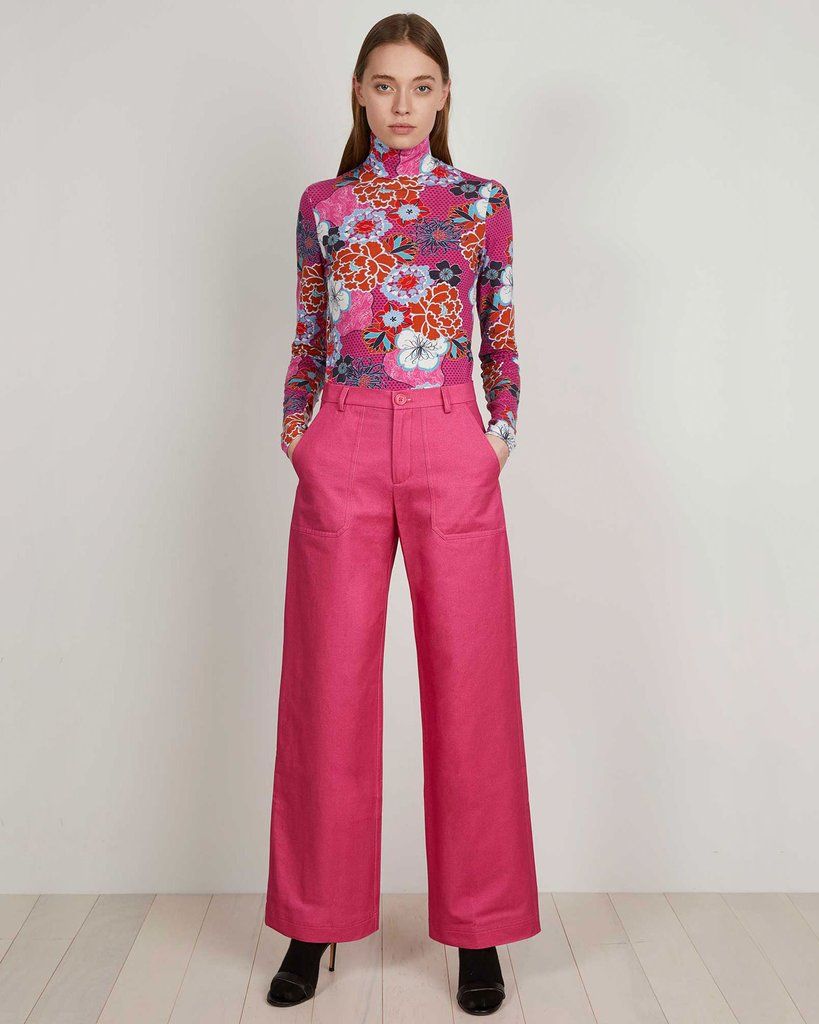 The floral pattern is yet another signature look of the 1960s. You can combine it with monochromatic pants, just make sure they are a strong color that catches everyone's attention. This outfit is perfect for both a day and a night look,  and it's even perfect for a job interview!
Floral Pop of Color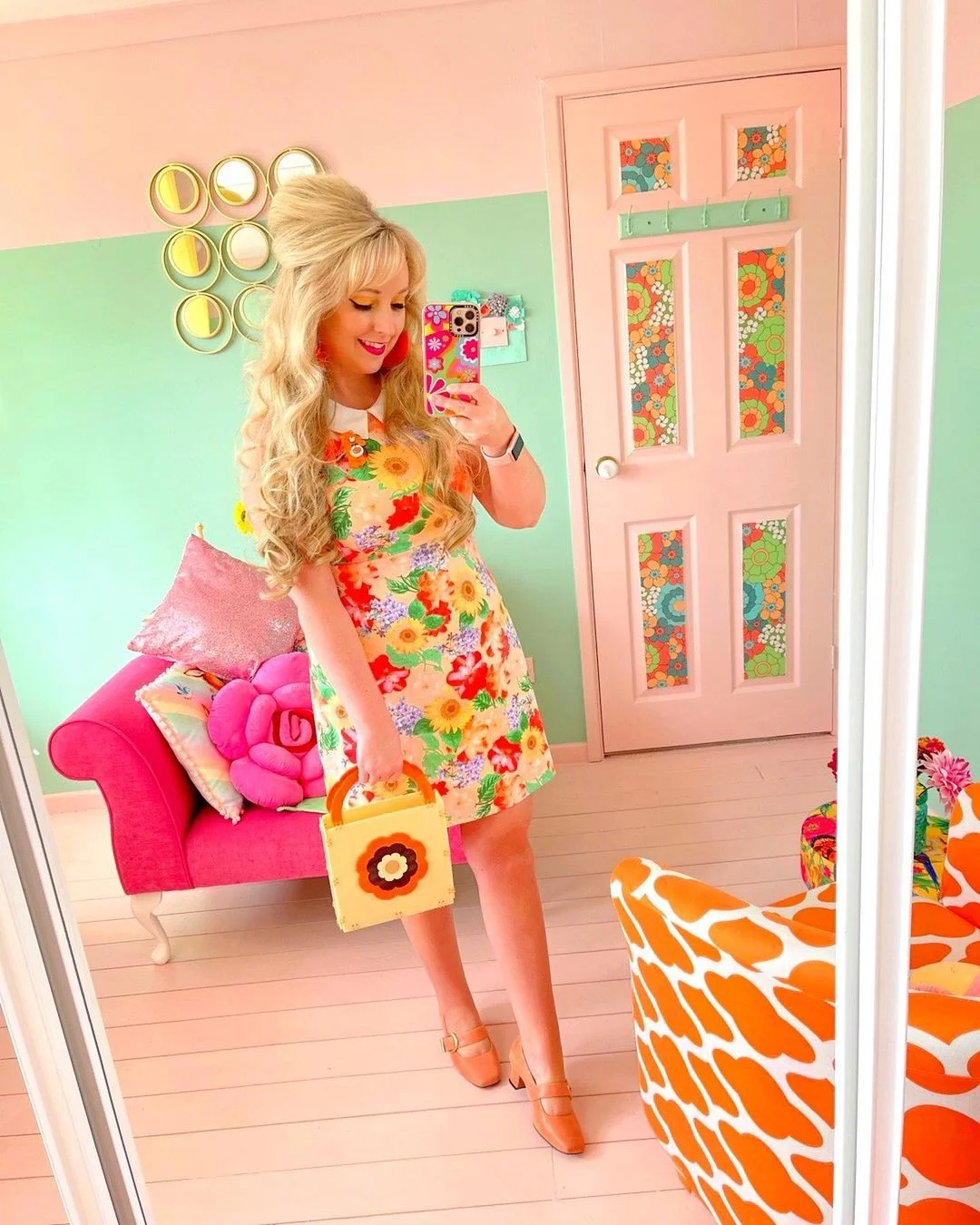 Another floral example in the list of outfits inspired by the fashion of the 1960s, because one is just not enough! This time, it's a floral dress that's so colorful and impressive that any woman who wears it will for sure be remembered by this look. Even the handbag has a flower on it! Floral, floral, floral!
Bright Yellow Dress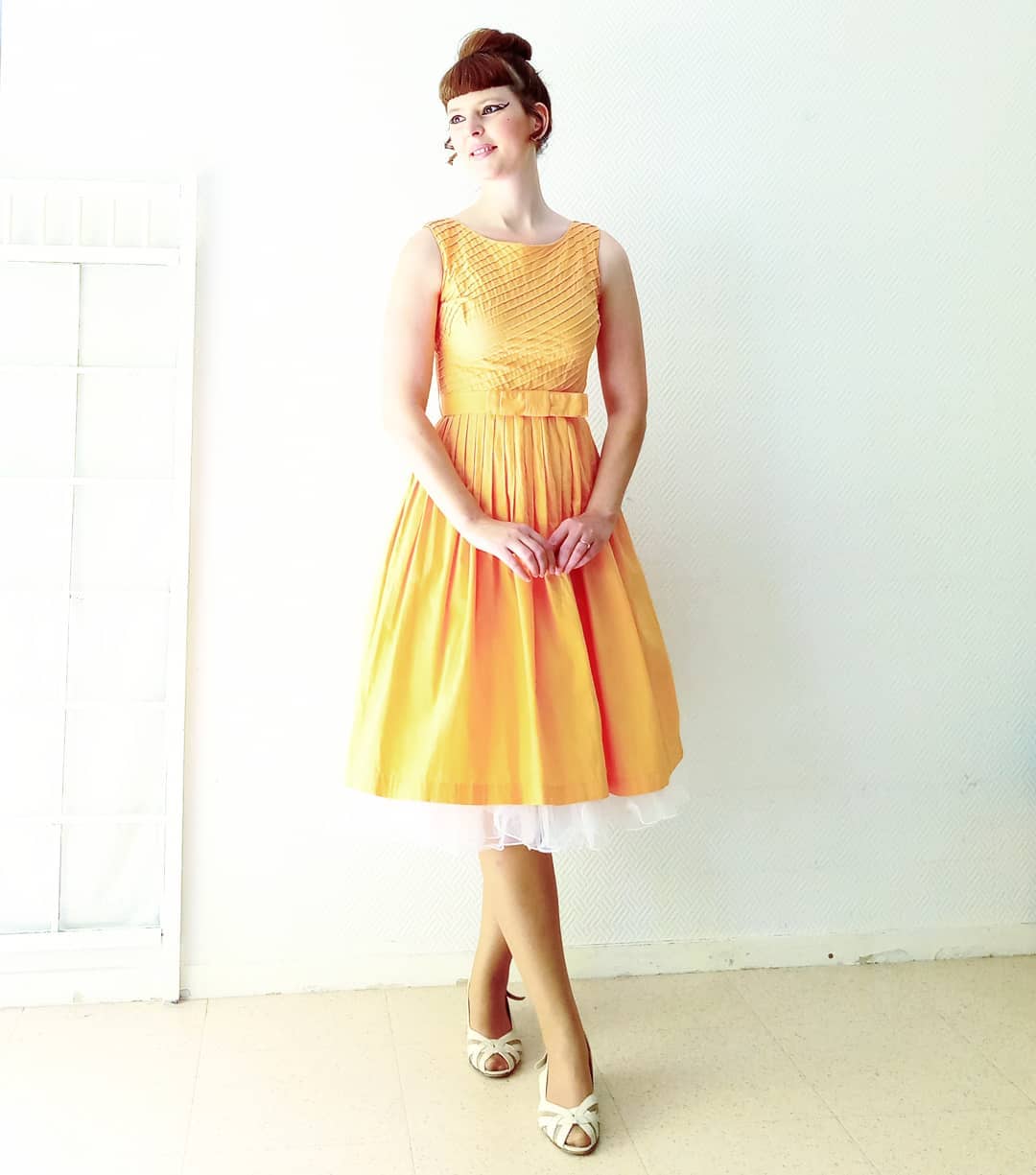 Yellow is one of those colors that will always look bright, radiant, and classic. This outfit is exactly that! The white tulle underneath gives such a warm and feminine look that takes this whole outfit on another level. Romantic and sweet, totally inspired by the 1960s fashion.
Leather Pencil Skirt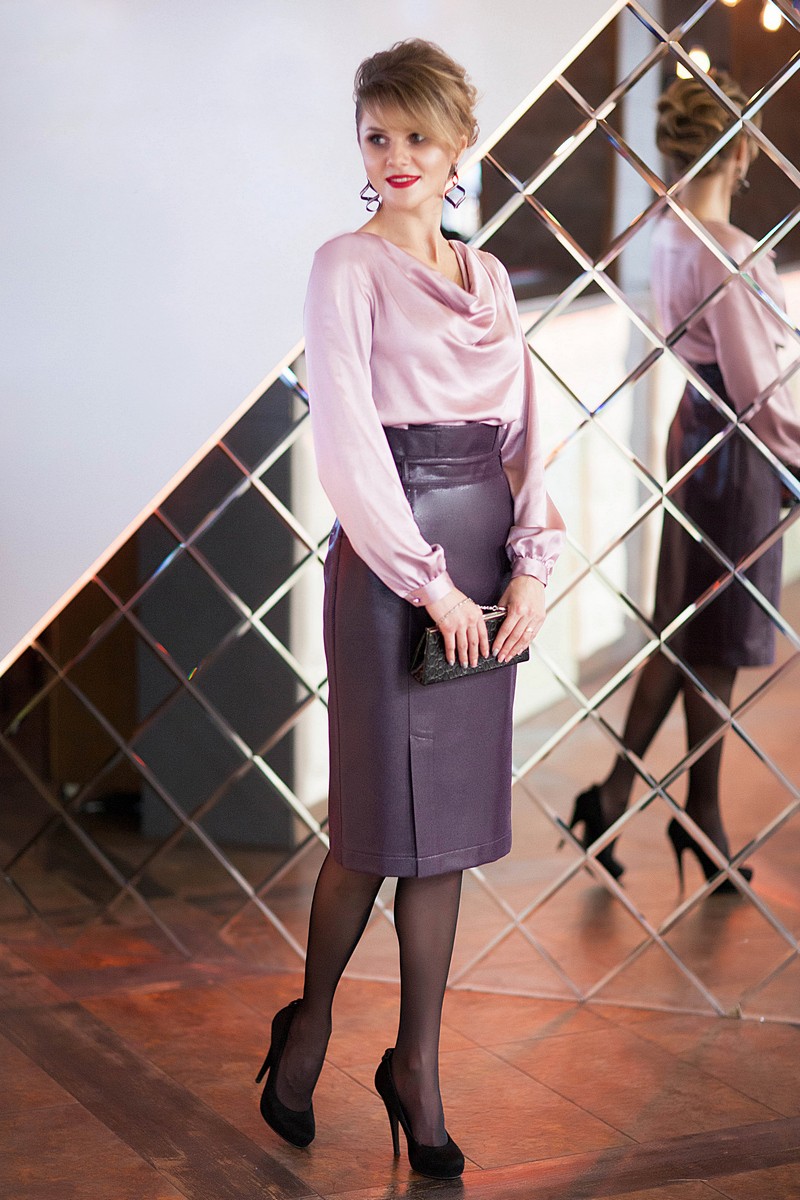 Pencil skirts were very popular in the 1960s and are still popular today. They are one of those pieces of clothing that will never go out of style. They are the epitome of elegance and femininity. Combined with a nice, silk shirt, it looks amazing and perfect for a night out in the town.
Hot Pink Jumpsuit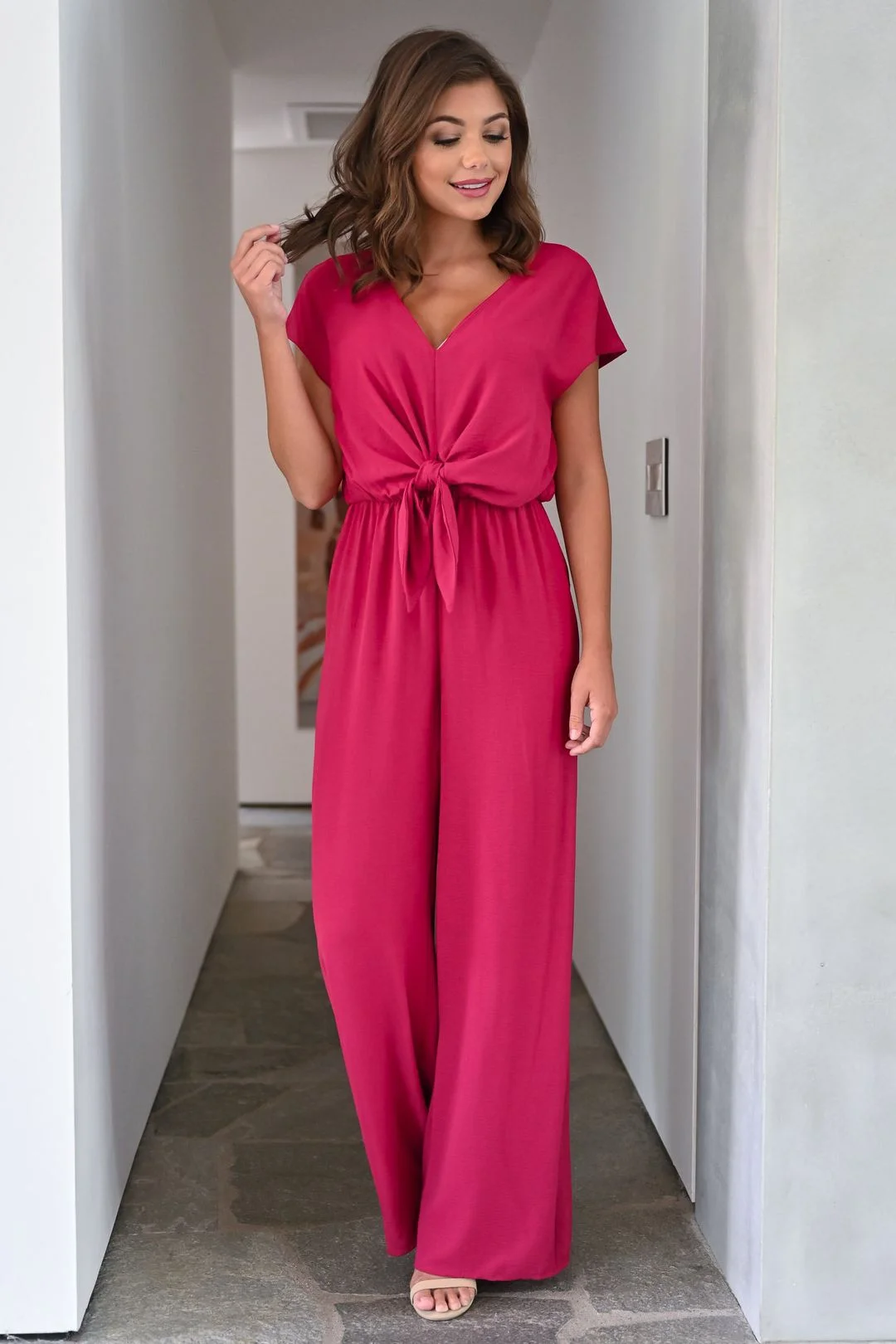 Jumpsuits in any color, with short or long sleeves, are such a fun piece of clothing. They look chic and classy. They look best with high heels, but they can be combined with flats as well. This hot pink jumpsuit inspired by 1960s fashion is perfect. So cool and chic!
Quirky Ankle Pants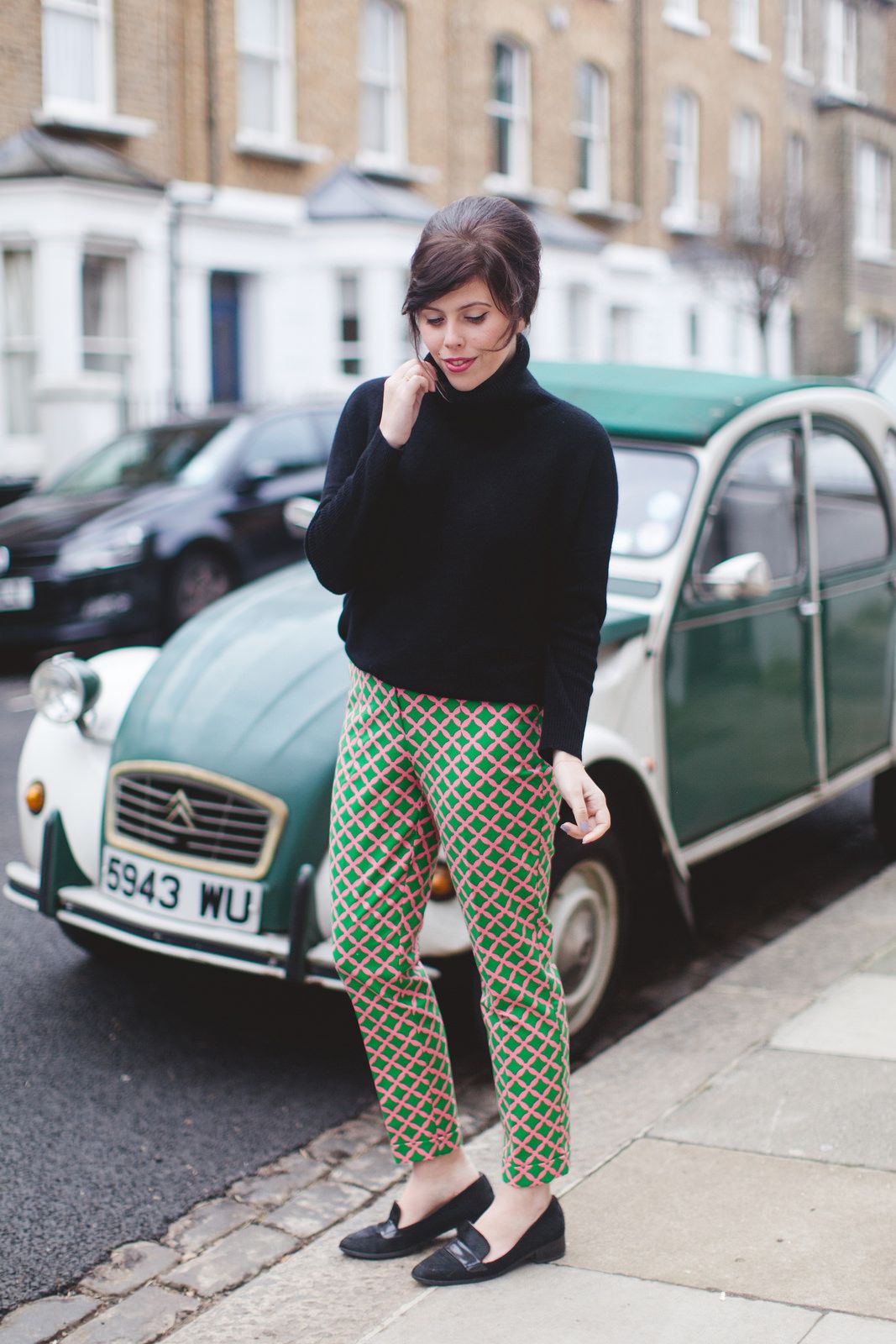 Ankle pants are perfect for all seasons. They are so versatile, you can combine them with anything you'd like. This quirky pattern is so typical for the sixties. The black turtleneck and flats add an even bigger 1960s touch to this outfit.
Suit with Pencil Skirt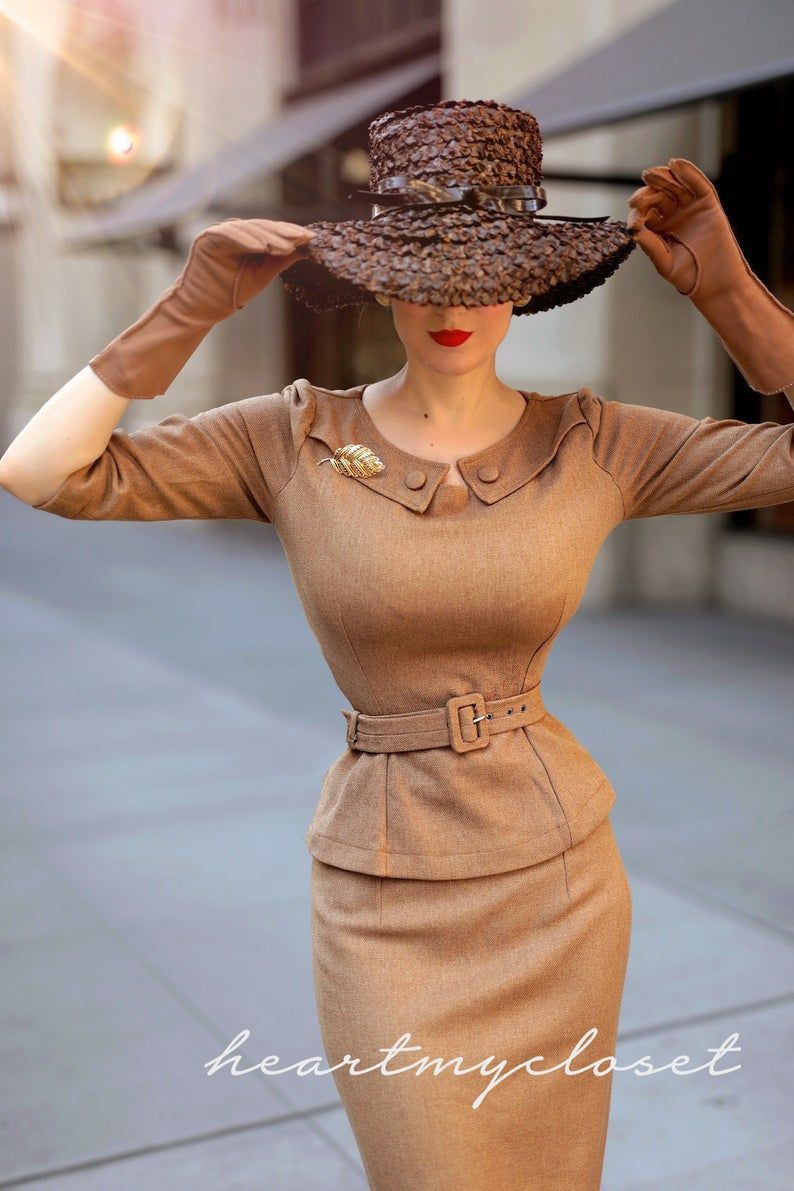 Camel ensemble that accentuates the waist, gloves, and a hat? Sold! This look screams elegance and femininity! The pencil skirt fits the body perfectly. Combined with heels, it will elongate the legs as well. Pure perfection!
Mustard "Twiggy" Dress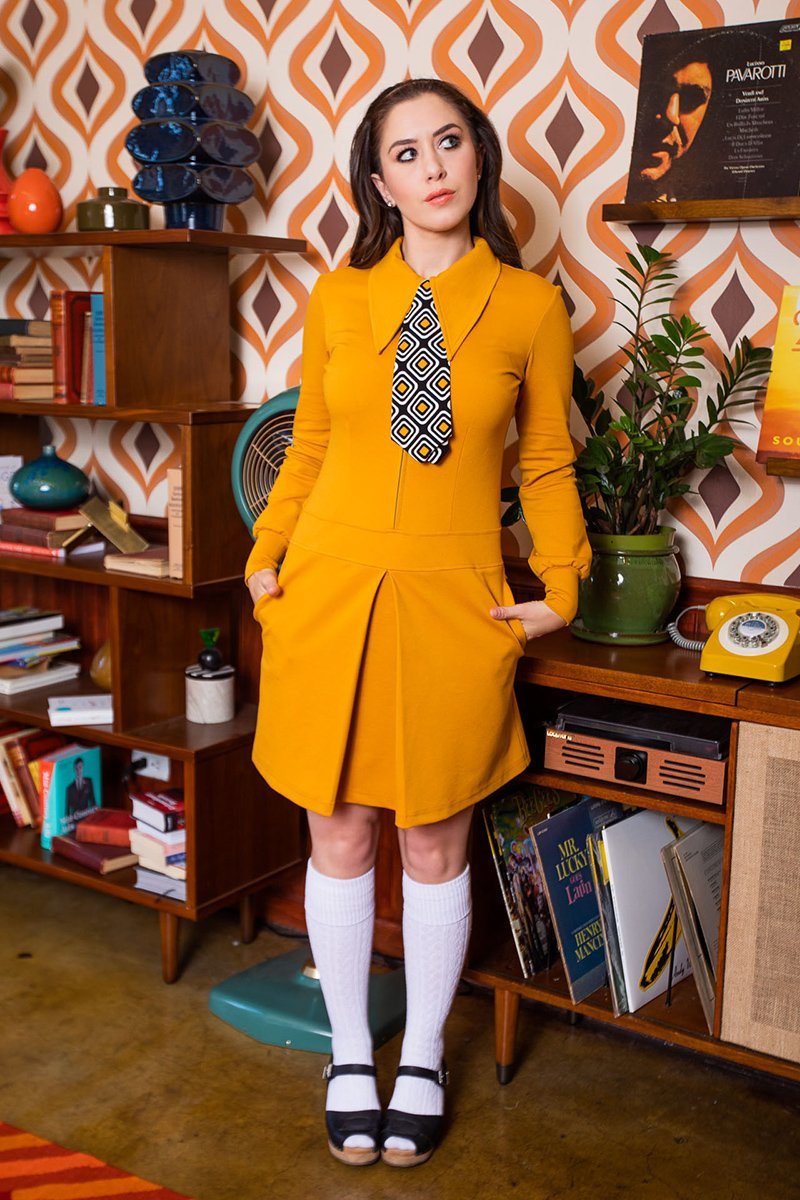 The so-called Twiggy dress is one of the most famous dresses of the sixties. There are a lot of different variations, but it's usually a monochromatic short dress combined with knee-high socks and sandals. Simple, yet timeless.
Plaid dress with knee-high socks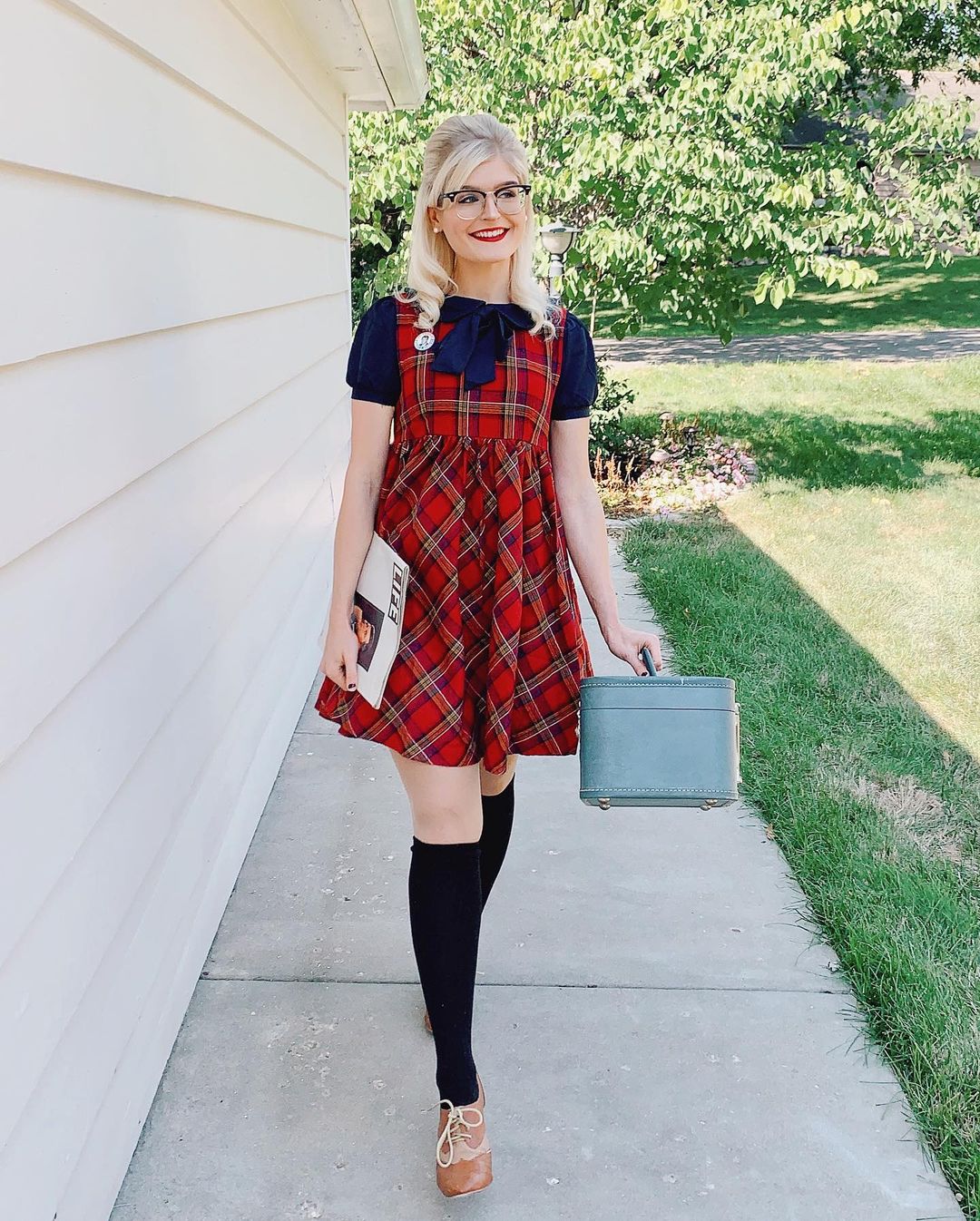 A plaid dress with a shirt underneath and knee-high socks is one of the most iconic looks of this decade. It looks best if you wear red lipstick and a cute handbag.
Tangerine Coat + Mini Skirt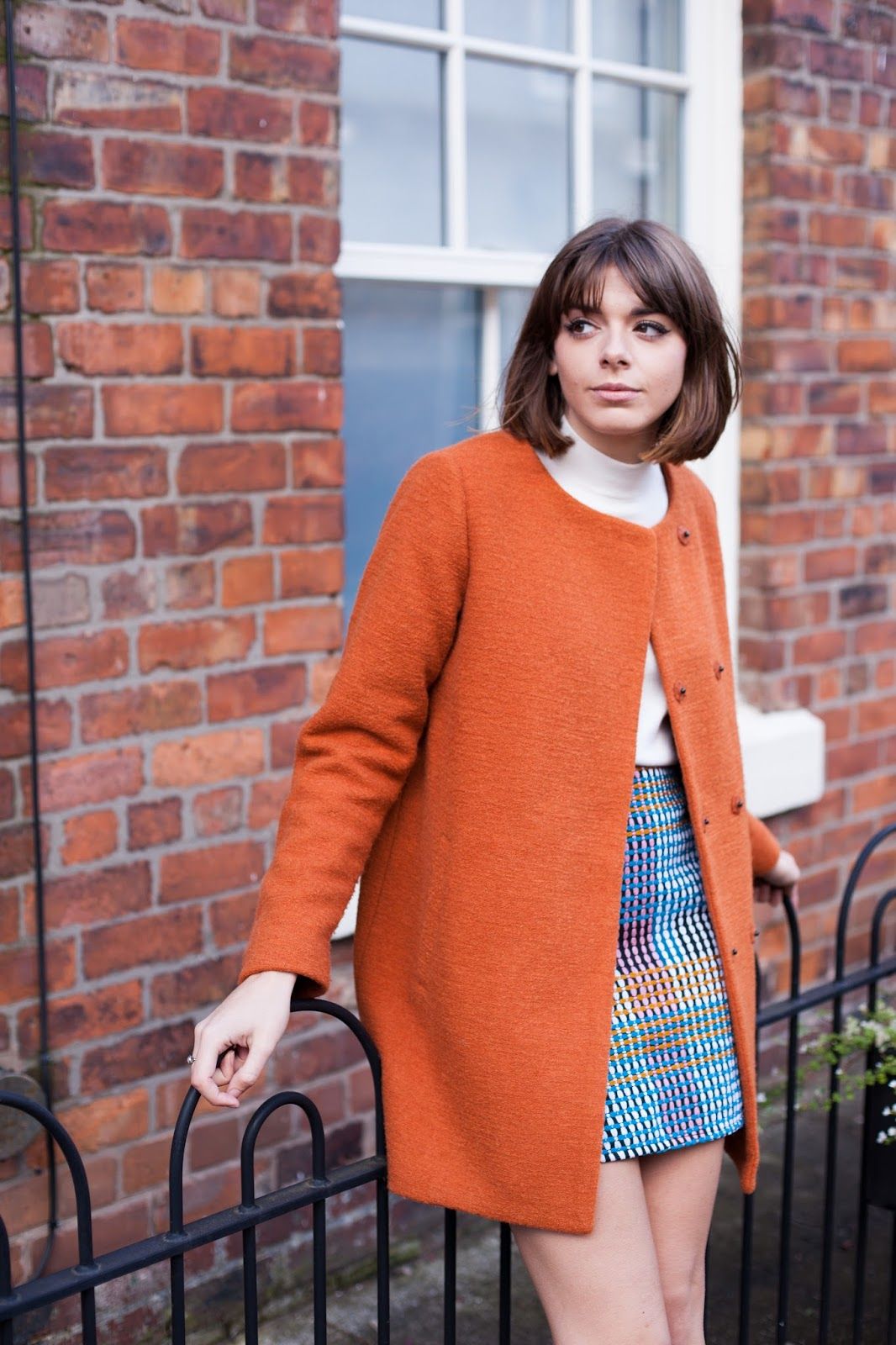 Coats in strong colors, such as this one, were very popular in the 1960s and still are today. This outfit – a mini skirt with a quirky pattern, white blouse, and tangerine coat is fashionable and timeless.
I hope these ideas will get you inspired by the fashion in the 1960s and you will choose some outfits from this list. Share your thoughts in the comments.