Misa Amane, a famous model and fictional character from the manga series Death Note, captivates fans with her unique sense of style. Embracing the Gothic Lolita aesthetic with a Japanese twist, Misa uses her fashion sense to express her extraordinary confidence both in her quest to rid the world of evil and in her everyday life. As a popular choice for cosplay and as an inspiration for fashion enthusiasts, Misa's look offers plenty of opportunities for creative interpretation and personal expression.
Misa's wardrobe is characterized by its gothic and punk influences, from platform heels to combat boots, dark makeup, and an abundance of accessories including chains, skulls, necklaces, and zippers. Contrasting her dark attire, Misa occasionally opts for pieces in soft pink tones, while maintaining her gothic roots with black accents. Whether fans choose to emulate her style for a costume or incorporate it into their daily wardrobe, Misa Amane's iconic fashion sense is both captivating and enduring.
Misa Classic Leather Dress And Boots Outfit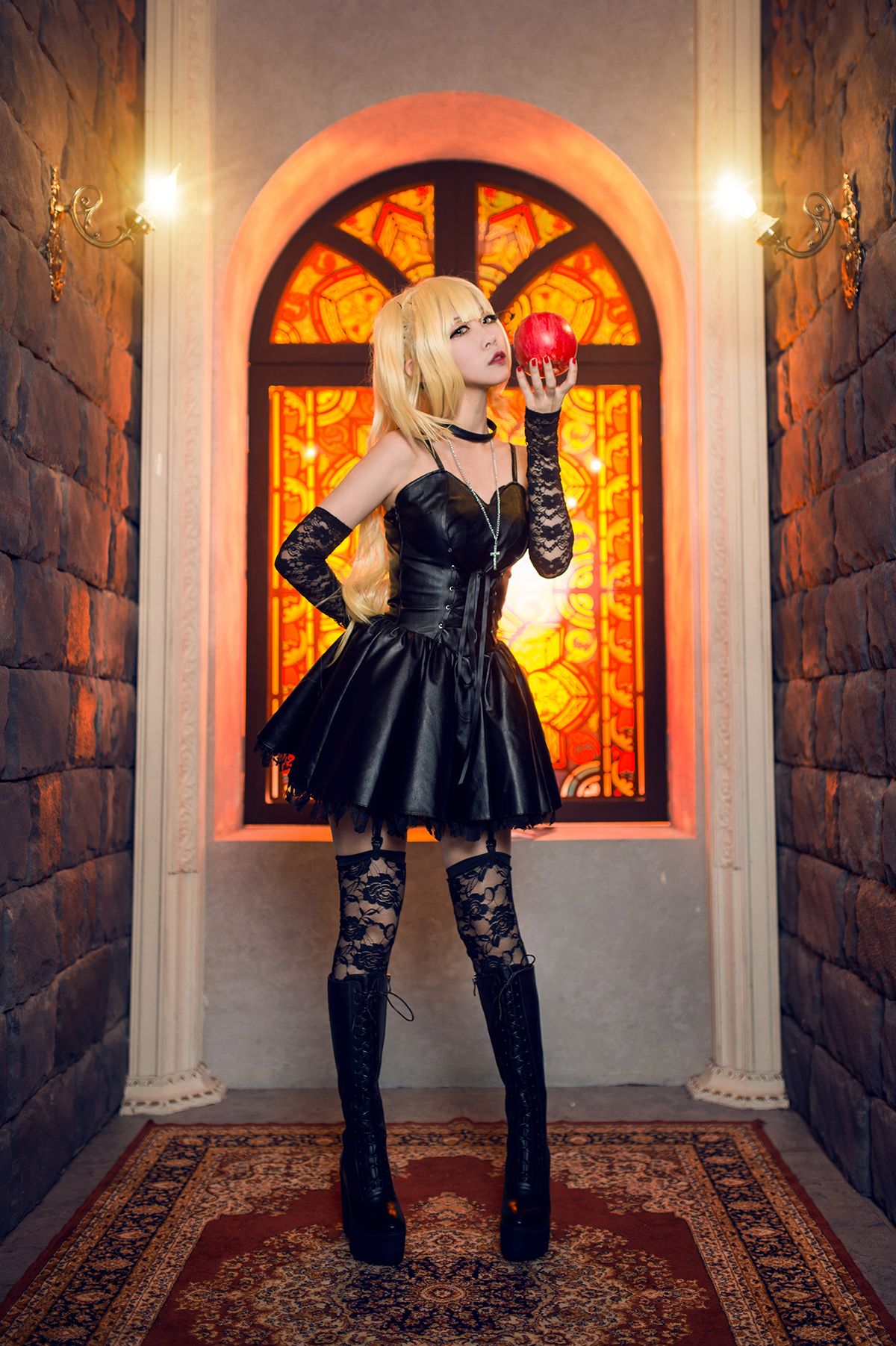 We admire Misa's iconic outfit featuring a leather dress, black boots, and fishnets. Inspirational elements of this ensemble are:
Murky dress design
Delicate wedge boots
Intricate fishnet details
Laced Corseted Black Mini Dress, Lace Arm Warmers And Stockings
We present a confident and stylish outfit, inspired by a renowned anime model. The ensemble includes a camisole top with front laces, mini skirt, and specially designed stockings with sleek ankle boots. These elements, combined with long-laced arm warmers and gothic neckwear, create a stunning yet approachable look.
Corset Strapped Belt, Mesh Baby Doll Top, Plaid Skirt, Chains And Studs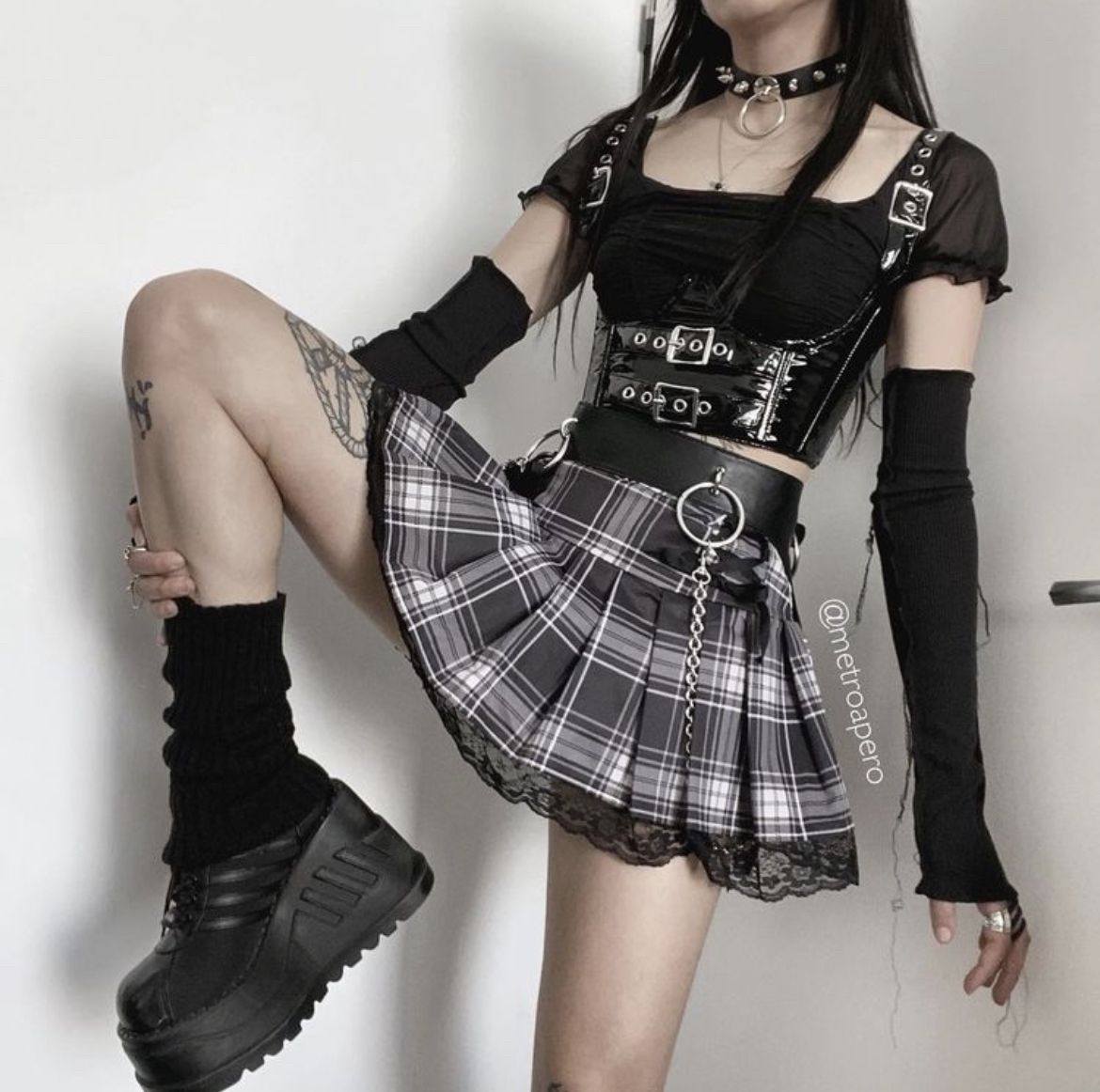 We adore this ensemble featuring a pleated plaid skirt and harness corset top adorned with belts and chains, inspired by alternative gothic aesthetics. Paired with platform shoes, it's a showstopper for any stylish girl.
Skull And Bones Tee And Red Plaited Skirt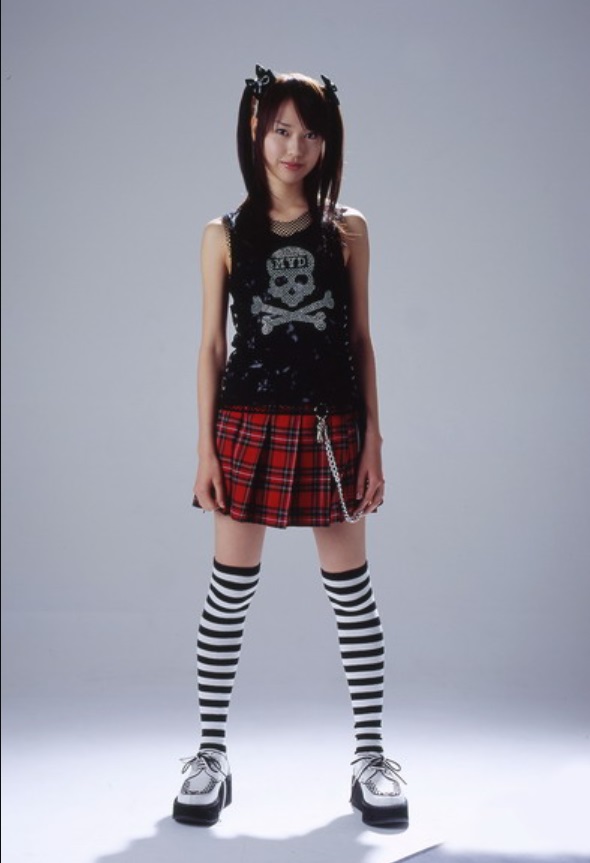 We present a bold outfit featuring white platform shoes, long socks with white and black stripes, and a red plaited miniskirt. The ensemble is complemented by a skull and bones printed Tee, with chains from the accessories rounding up this unique look.
Black Top And Arm Warmers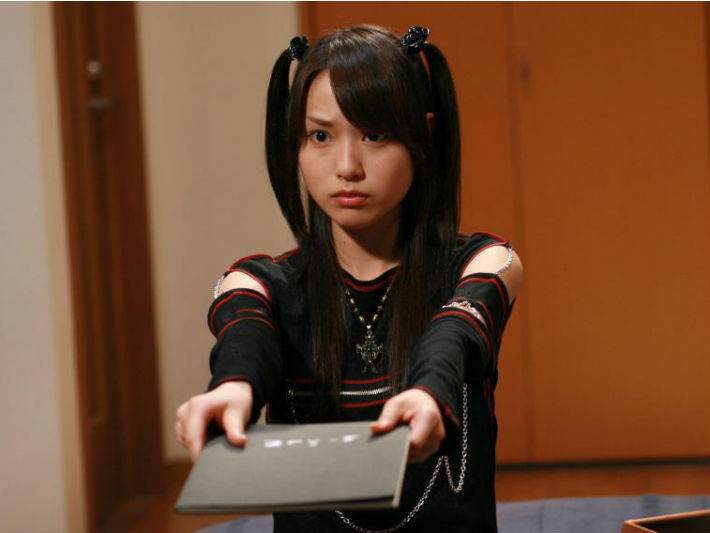 In this outfit, Misa opts for a distinctive gothic style. She combines a sleeveless black top with long punk gothic rock arm warmers, connected by chains. Accompanying her outfit, we find numerous accessories, a symbolic necklace, and half-up pigtails. Contrary to her blonde cartoon character, the actress in the movie bears brunette hair.
Plaited Skirt, Punk Tank Top & High Boots
We admire the fusion of a black-white-red printed tank top, plaited mini kilt skirt in Scottish tartan design, and under knee-high boots. This ensemble strikes a balance between outstanding and tasteful, perfect for daily wear. Both tartan enthusiasts and anime fans can appreciate this versatile option to enhance their wardrobe.
Gothic Red Corset And Lace Skirt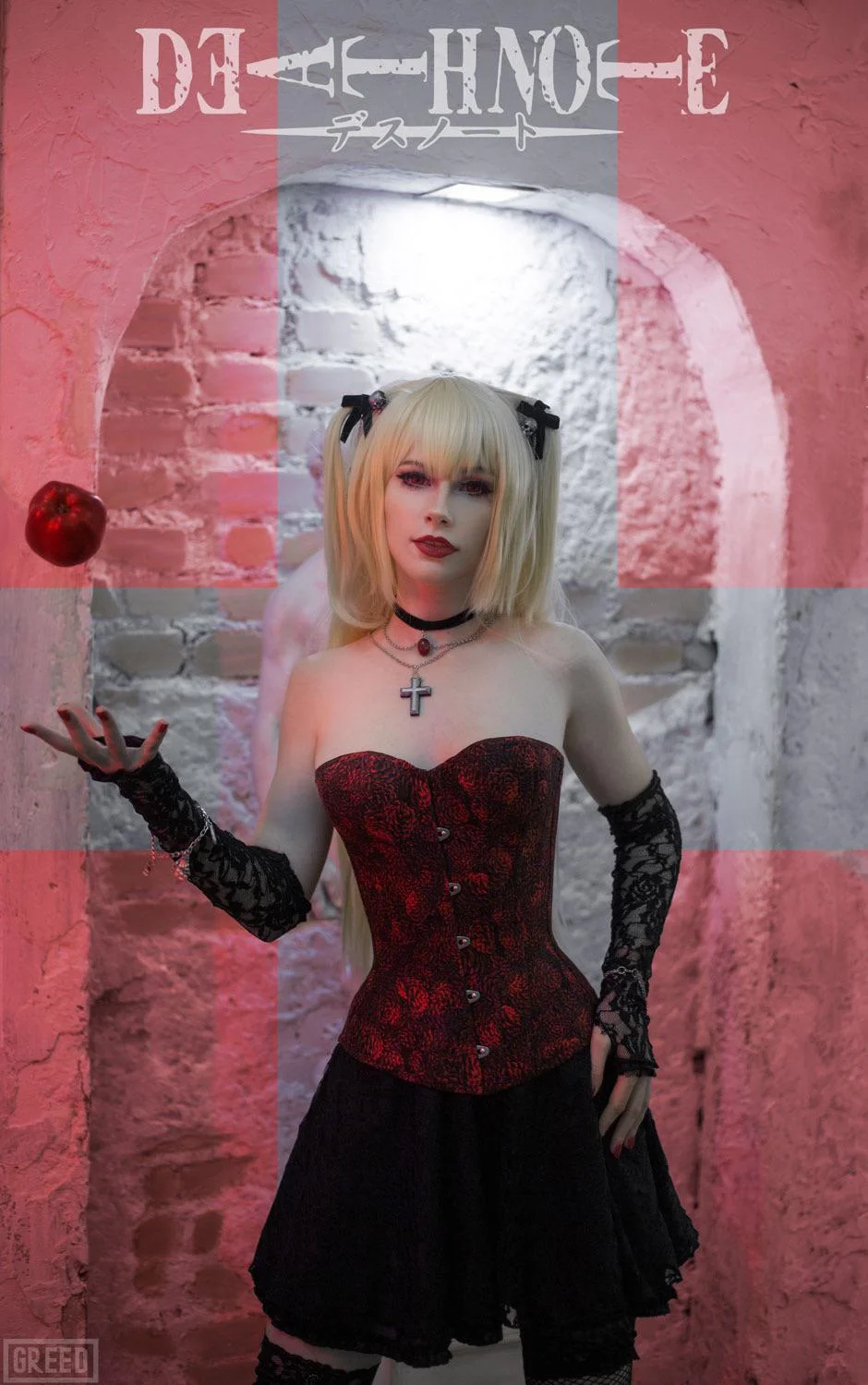 We found a striking gothic ensemble featuring a large red lacey corset top that showcases a romantic, sweet lace design. When paired with a frilly mini skirt, the outfit becomes sexy and alluring. The lolita miniskirt incorporates ruffle details and contrast stitching, blending gothic romance, sexiness, and sweetness. Complement this eye-catching attire with thigh-high stockings and lace hand warmers, and you'll surely captivate hearts and gazes.
Striped Black And White Warm Warmers, Black Crop Top, Plait Skirt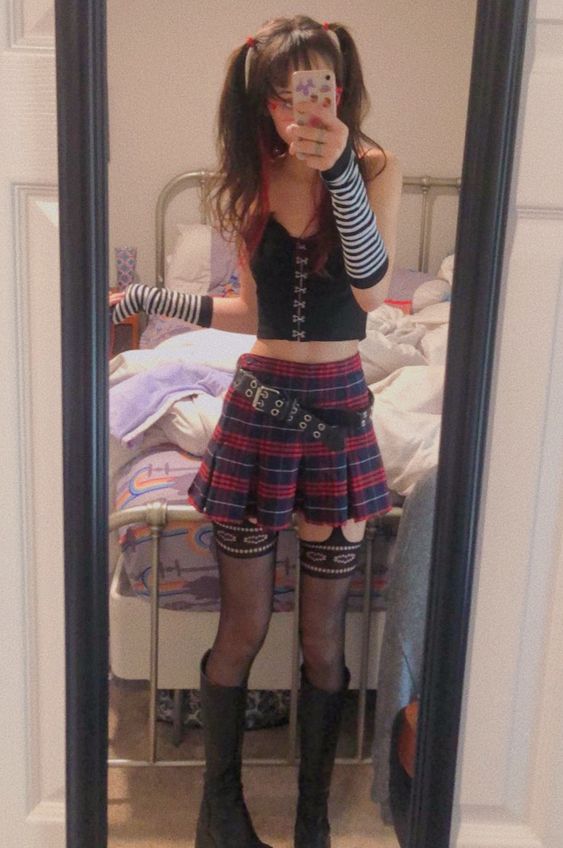 We recommend this Misa Amane-inspired outfit for fashion-forward skinny girls. It features:
A cropped lace-up top
Striped arm warmers
Tartan mini plait skirt
Above knee stockings
Under-knee boots
It's a confident and bold ensemble, perfect for making a style statement.
Leather Spaggheti Strap A-Line Mini Dress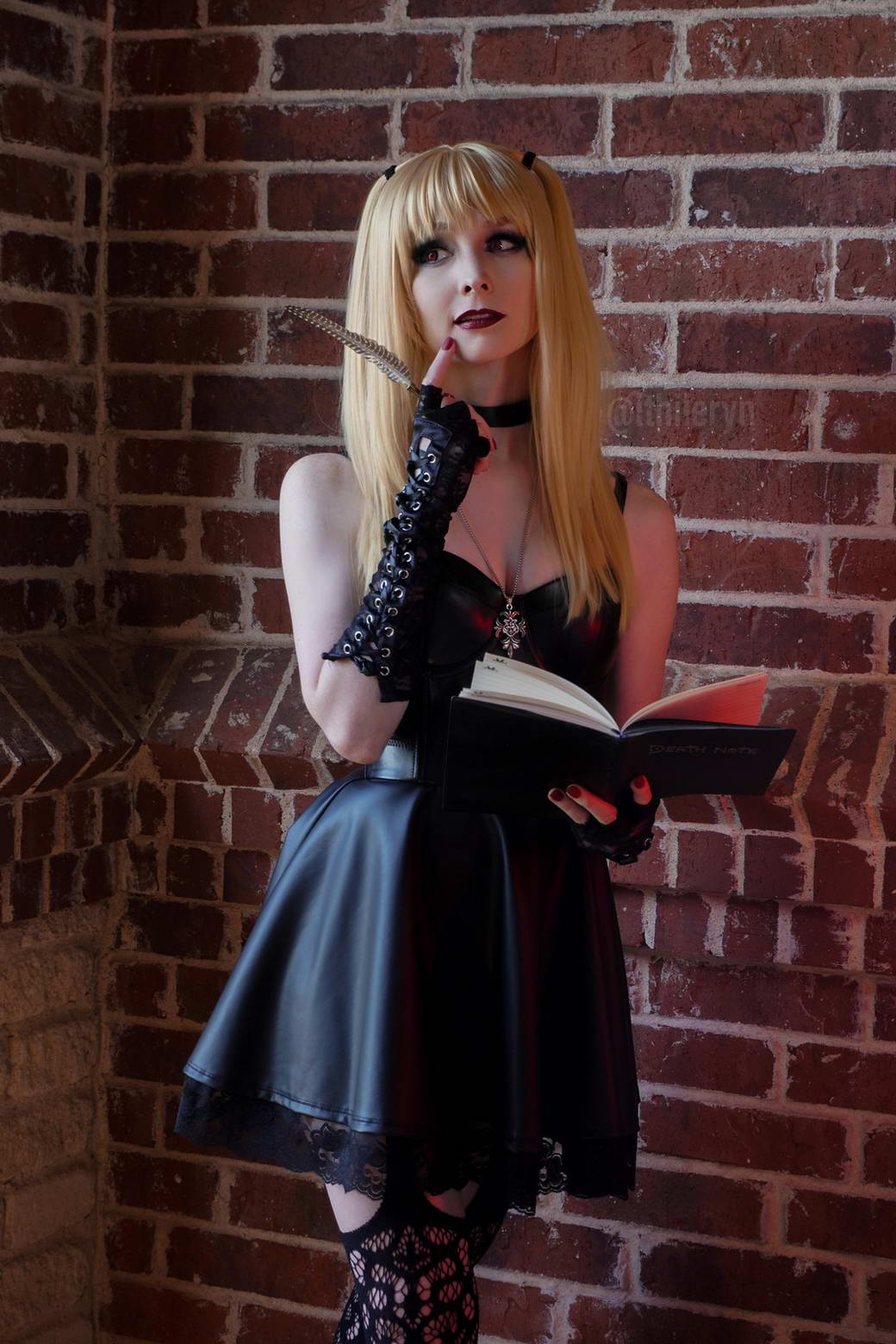 In this outfit, we see Misa Amane donning a devilish black costume consisting of:
A leather spaghetti strap A-line mini dress
Stockings and long gloves with laces
Half pigtails bangs
Accessories reminiscent of a cute devil
Her confident pose hints at a daring personality, ready to take on any challenge.
Leather Skirt And Mesh Long Sleeved Top WIth Accessories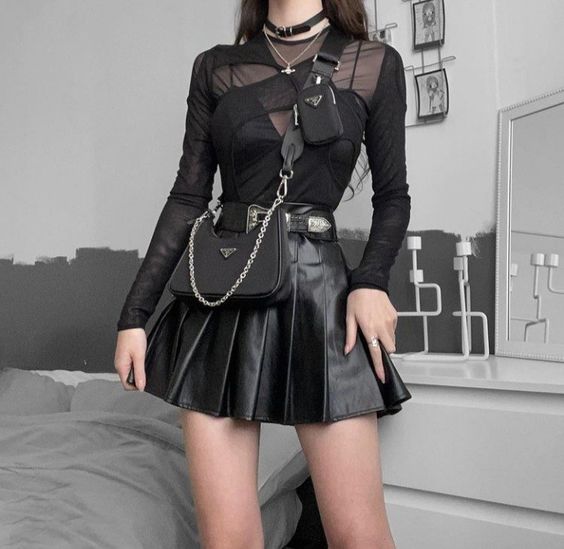 In this bold and daring outfit, we've combined a leather pleated miniskirt with a semitransparent long-sleeved top over a camisole. Accentuating the waist with a belt, we've also incorporated gothic elements such as a neckwear belt and bags and chains. To complete the look, don't forget the jewelry to enhance that alternative gothic style.
Black Blazer, Mini Skirt, And Garter Belt Stockings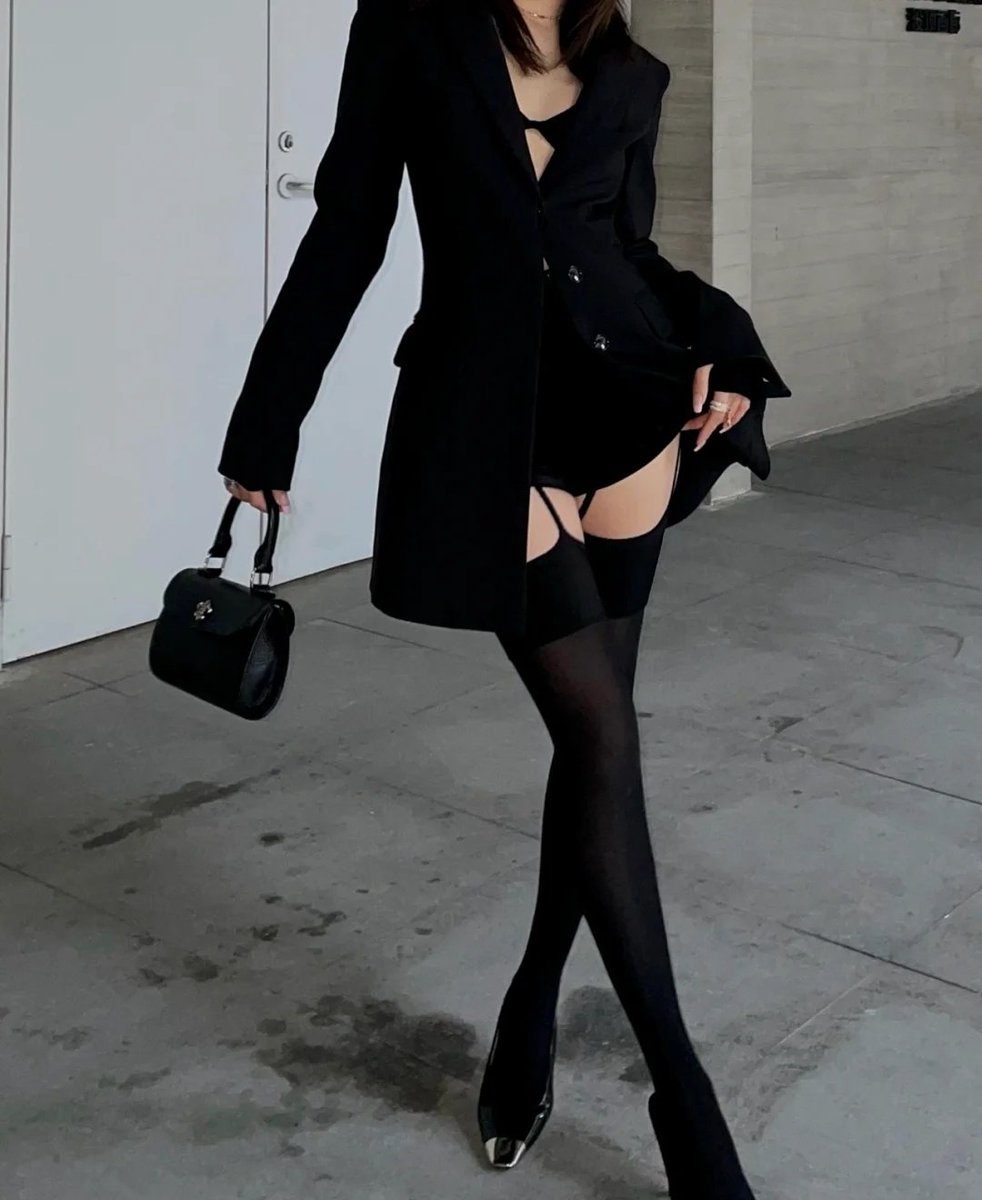 We present a stunning combination:
Gothic black micro mini dress: featuring stylish cuts
Black coat: providing partial coverage, enhancing allure
Stockings with straps & high heels: completing the seductive appearance
Ideal for clubwear or as a sexy mistress ensemble.
Black Ripped Outfit With Chains, Studs And Belts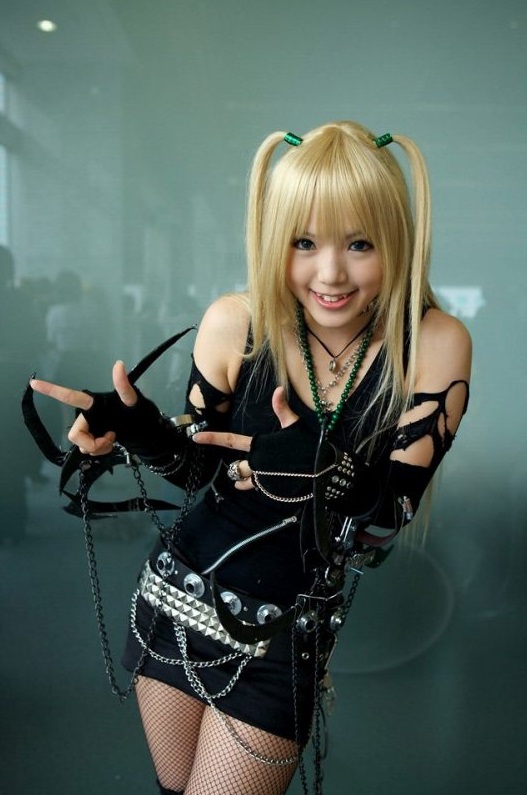 In this look, we find a tight short black dress adorned with chains, a wide studded belt, and fishnet stockings. Adding to the goth appeal are hand warmers, torn sleeves, and unique scythe-shaped hand accessories. A perfect blend of edgy and stylish.
Black Lace Mini Dress, Garder Belt Stockings And Mary Jane Shoes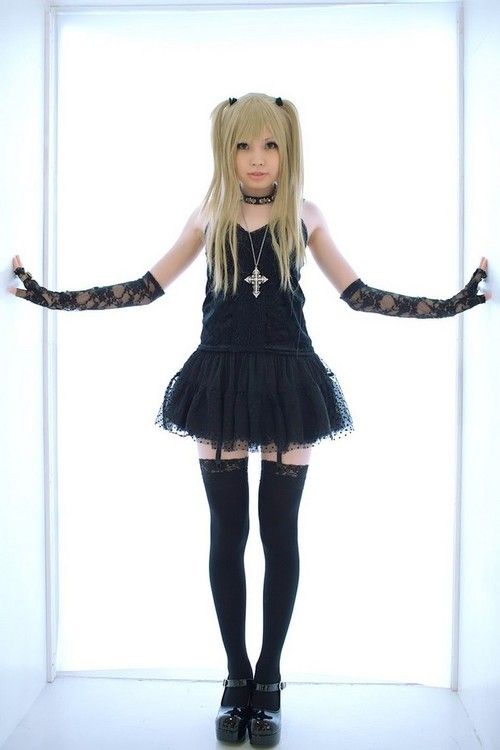 In this eye-catching Misa Amane cosplay ensemble, we've combined a black lace mini dress, garter belt stockings, and high-platform Mary Jane shoes. To perfect the look, we've added a cross necklace, choker, and sleeves. Heads will turn for miles as we confidently showcase this stunning, detailed outfit.
Choker And Black Lace Corset Crop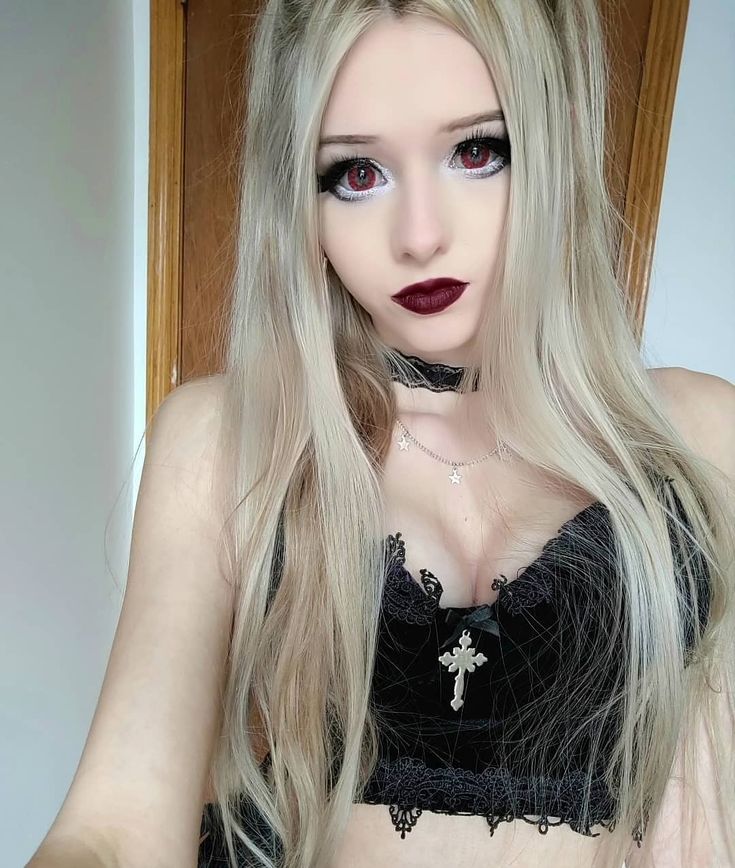 We present this alluring outfit featuring a cropped top embellished with laces and a matching lace choker:
Sexy appeal: highlights your attributes
Flat abs: a bonus for this style
Leather Dress With Front Laced Corset
We recommend this Misa imitation leather dress for a daring and edgy cosplay look. Complete the outfit with:
Striped stockings
Laced arm warmers
Accessories like a necklace with a fancy symbol
Don't limit yourself to Halloween; embrace your adventurous side and try something more extreme with this style. Life is short, so have fun and share your thoughts with us.