Misa Amane is a fictional character in the manga series Death Note. A famous model, Misa, seeks to clear the world of evil, using a notebook that allows its owner to kill anyone simply by knowing their name and face. Pretty awesome, or creepy. Imagine how a girl with such powers would wear herself?
Her clothes are gothic and punk style but in a very Japanese way. A Gothic Lolita style would depict her image most closely. She's definitely much different and unique: cute and extraordinarily confident. Whether you are cosplaying or in everyday life, you can have fun looking like Misa. And acting like her. Hope you don't have a notebook like hers.
Although the Lolita style has influences, her image is far from it. Misa is confident, and her whole outlook shows that. A fashion-conscious model Misa has some knockout looks. Since she's short, Misa wears platforms and heels. If you want to copy her and you are tall, this may not be the best option for you. You might also have to practice walking in those types of shoes. As an alternative, you better get some combat boots. They look uber punk. Her make-up contrasts her dark clothes. She uses jewelry with crosses on them and a lot of accessories: chains, skulls, necklaces, and zippers.
She became the most popular anime goth character in designing clothes. This look is also unbelievably popular with cosplayers. It will probably remain one of the more popular goth cosplay choices in the future. The only contrast from her gothic outfit is her nightwear, which is pink and sexy – the opposite of the gothic-lolita looks that she rocks. She wears a pink top that is far from basic due to the complexity of its straps and many ruffles. She never leaves her gothic roots, even in the bedroom – her nails are black. While Misa's typical attire consists of many bows and ruffled, the last scene's costume takes things to an entirely different level. Pity, it was the last one.
Let's see why she has the most iconic looks from all the goth animes.
Misa Classic Outfit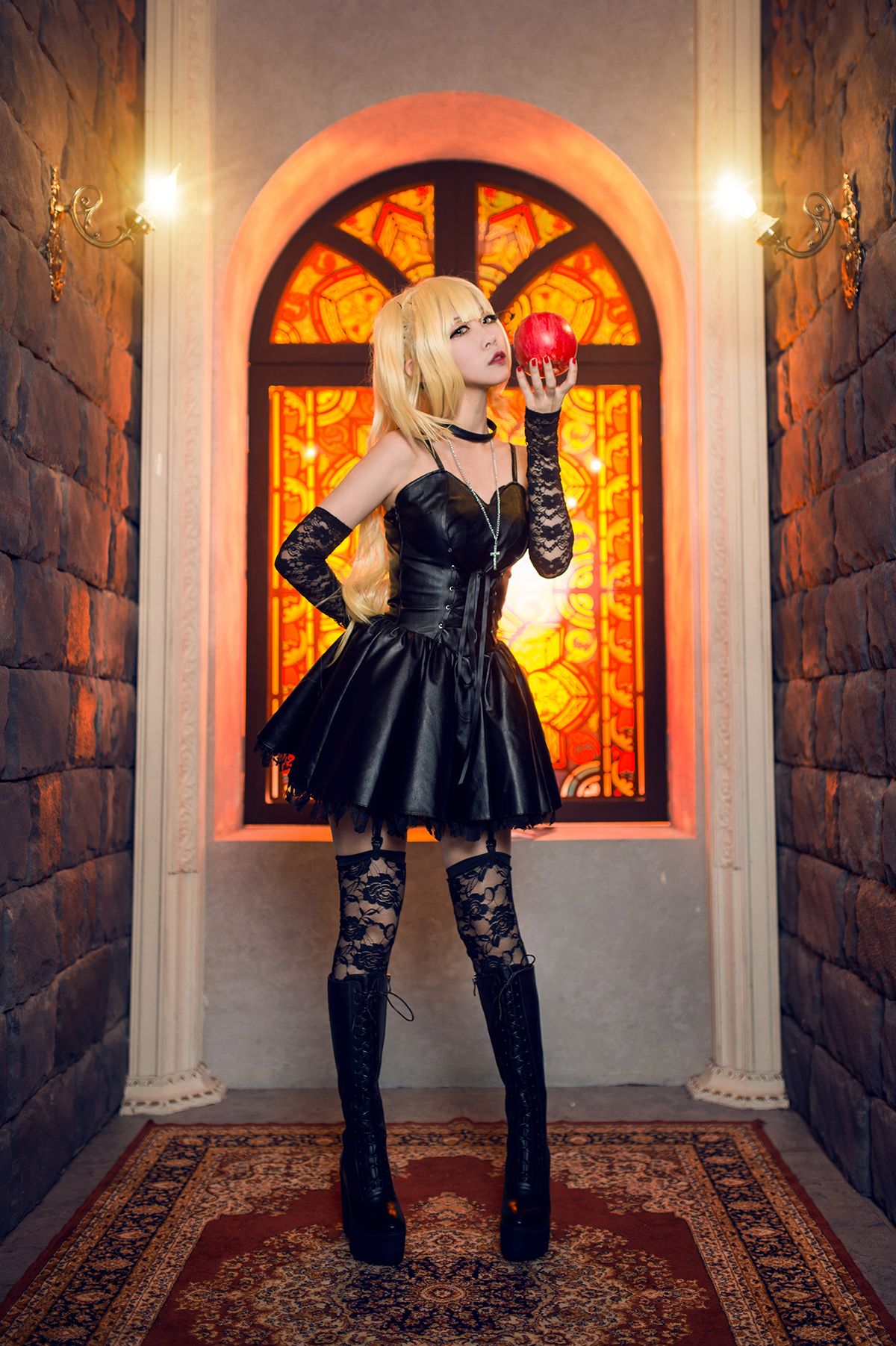 No doubt Misa's classic outfit is the best out of the entire series. With her super-cute murky dress, delicately wedged black boots, and intricate fishnets marking every part of the outfit, the outfit is inspirational. There's so much to take from this ensemble.
Variations Of The Classic
This outfit is a great combination inspired by the famous anime model: Camisole top with front laces, mini skirt, specially designed stockings finishing in polished over ankle boots. The long-laced arm warmers and gothic neckwear are less edgy than classic Misa. I bet on this one!
All Black, Chains And Studs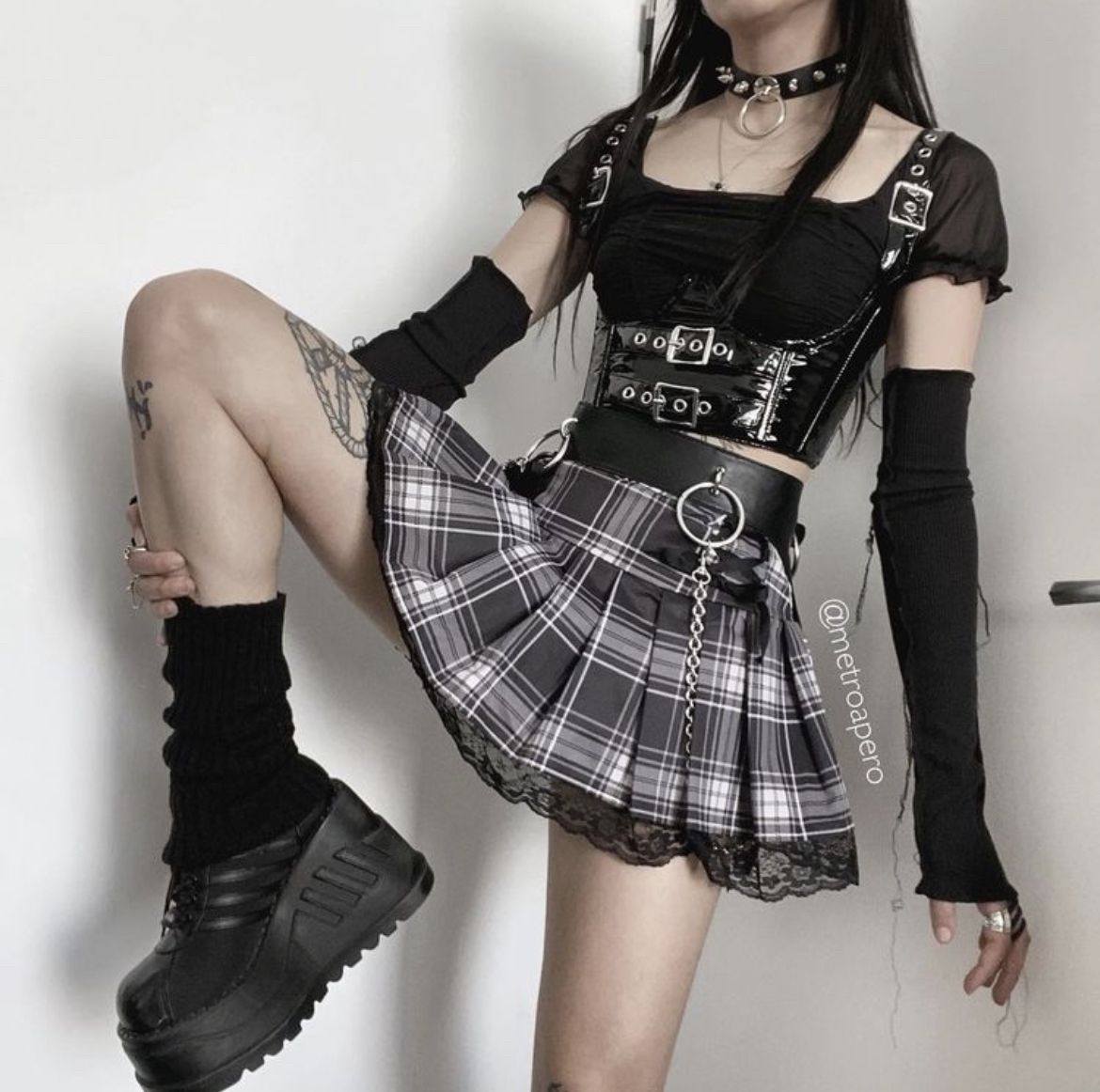 A cute pleated skirt, harness corset top with belts, chains, and many accessories, finishing in platform shoes, especially inspiring for a pretty girl. Quite alternative fashion gothic aesthetics.
Skull And Bones Tee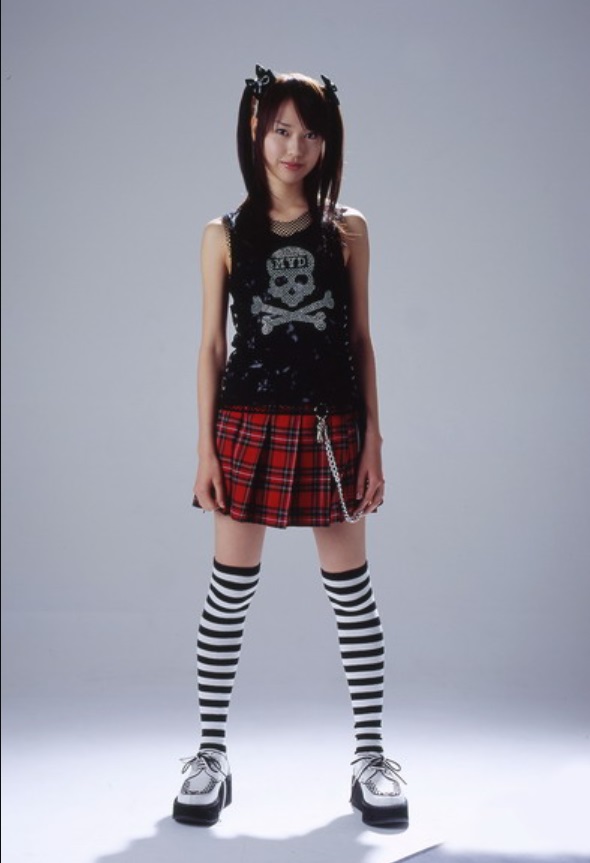 White platform shoes, long socks with white and black stripes, a miniskirt reminiscent of a school uniform, and a printed Tee with a skull and bones. Chains from the accessories are a round-up of her unusual look.
Black Top And Arm Warmers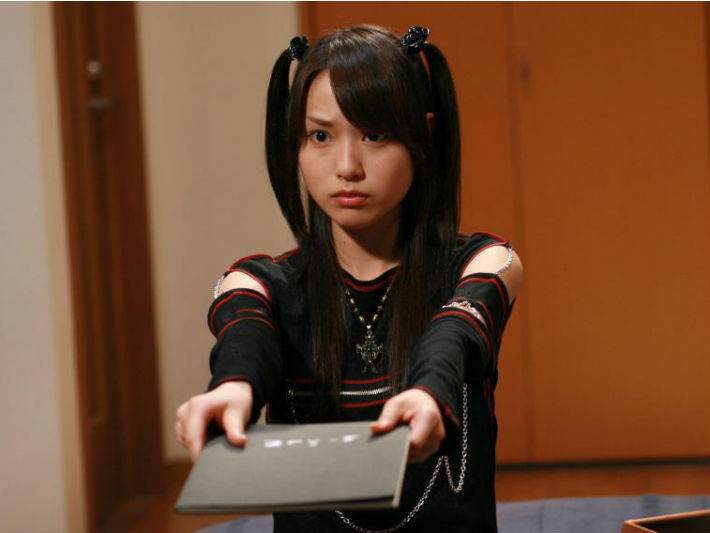 Misa wears a pretty complicated gothic outfit: a sleeveless top and long punk gothic rock arm warmers connected with chains to the top. Traditionally, many accessories and a necklace with symbols. Her hair is up in half pigtails. Although in the cartoons she's blond, in the movie, the actress playing her is a brunette.
Mini Skirt & High Boots
A combination of a printed black-white-red tank top, miniskirt, and under knee-high boots. The pleated mini kilt Scottish tartan design is suitable for everyday wear to make you look outstanding yet tasteful. Whether you're a fan of tartan patterns or an anime fan, it's an option to enrich your outfit.
Gothic Romance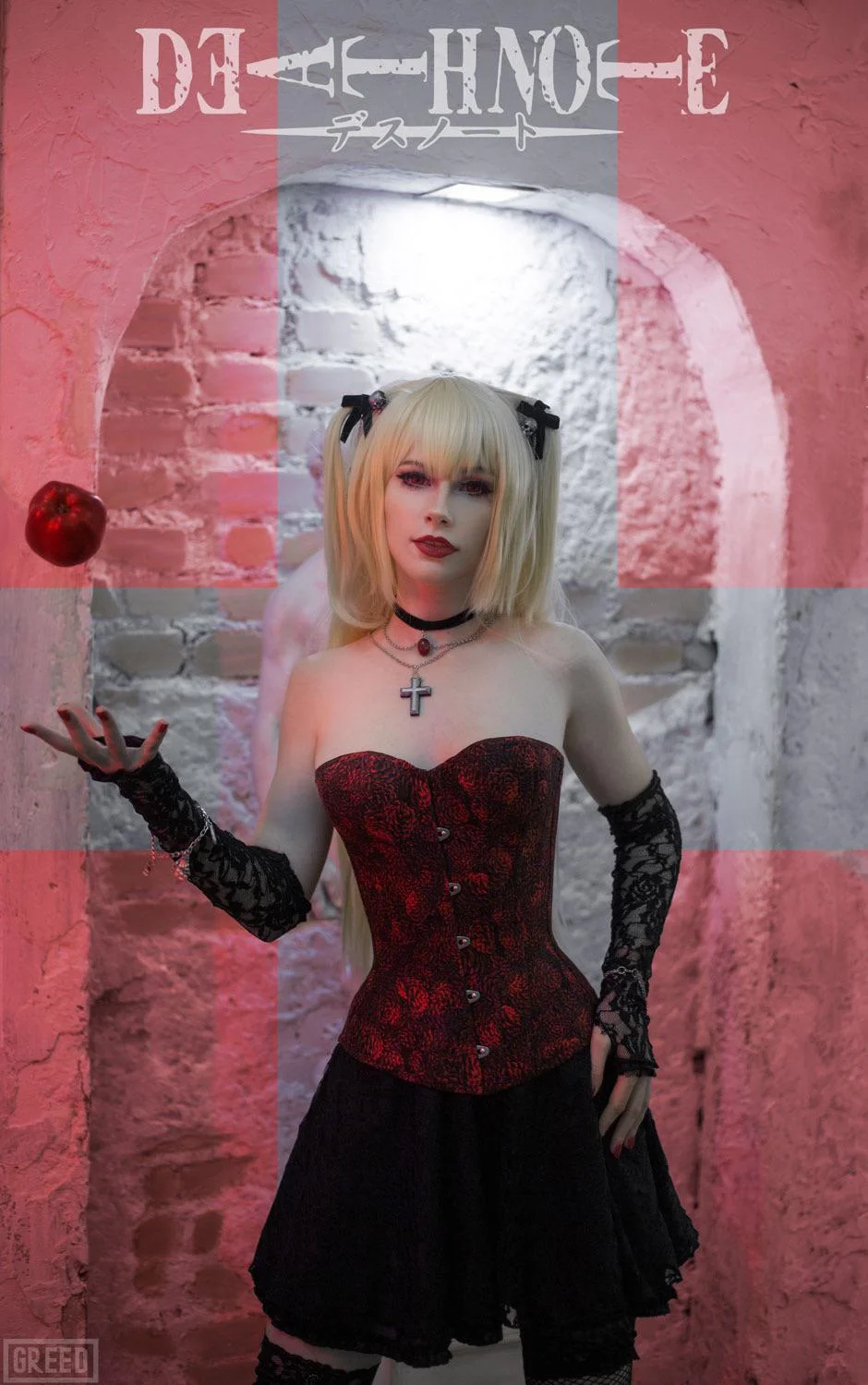 Large red lacey corset top to contact your romantic side. It has a sweet lace design. Paired with some frilly mini, it looks sexy. This lolita miniskirt with ruffle details and contrast stitching combines gothic romance, sexy and sweet. You'll catch glances and break hearts in this outfit. Well, the thigh-high stockings are the only thing hotter than the lace hand warmers.
Combo Of All Sexy Things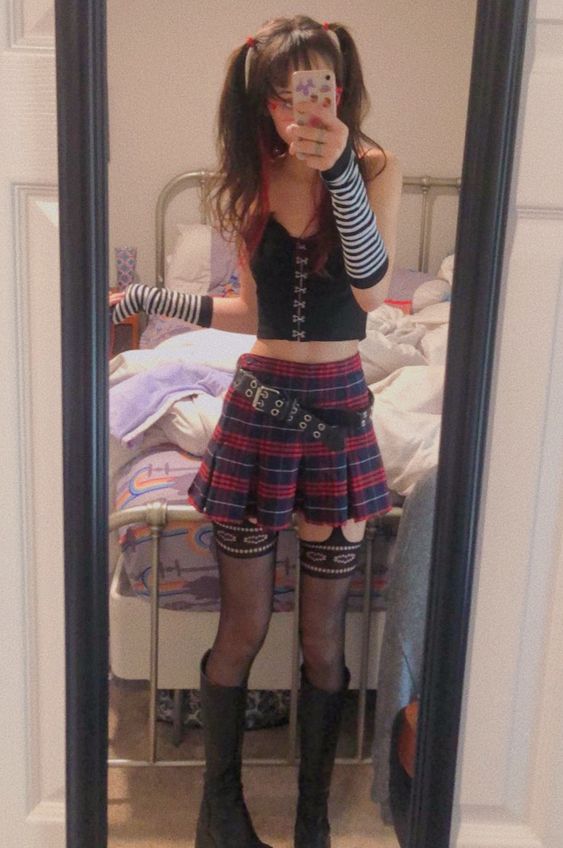 This Misa Amane-inspired outfit features a cropped lace-up top, striped arm warmers, tartan mini, above knees, stockings, and under-knee boots. Totally perfect for a skinny girl.
Spooky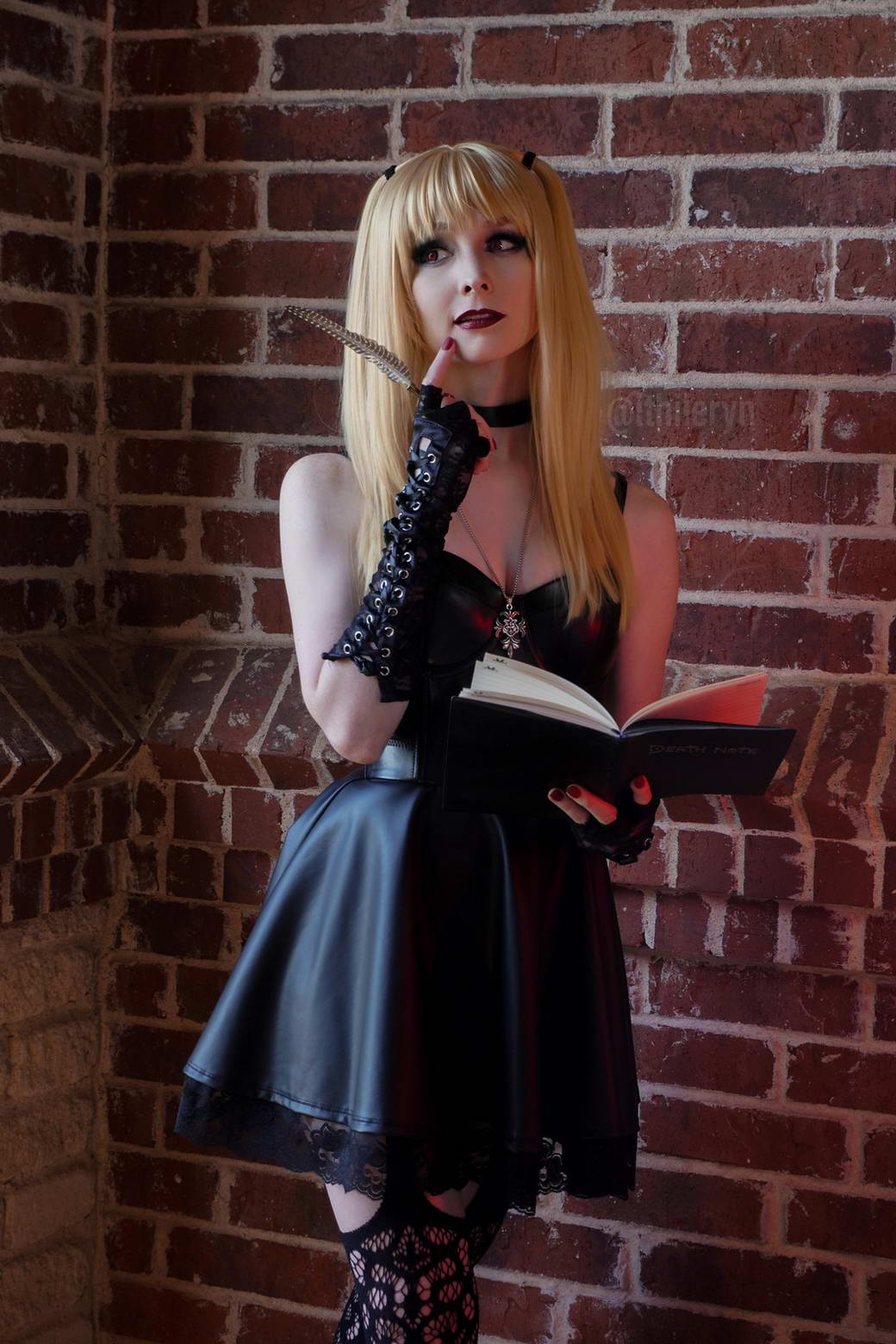 Who's next to kill? The pose looks like Misa Amane thinks of her next person to write a dead note to in this sexy devilish black costume: dress, stockings, and long gloves with laces. Her hair with half pigtails bangs, together with the accessories, is reminiscent of a devil, but a cute one.
Edgy Goth Look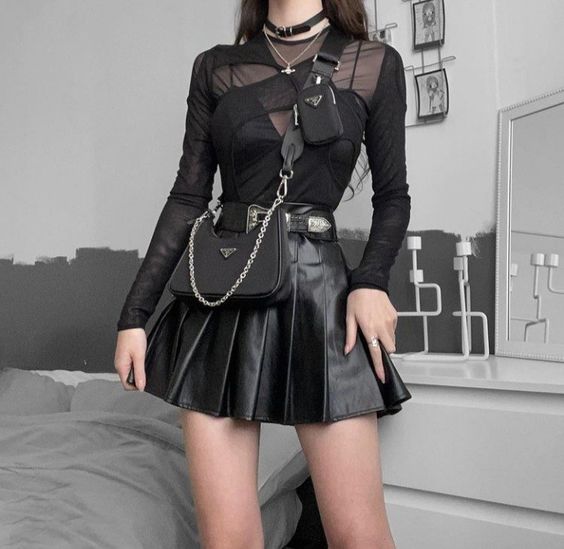 This 'Death Note' inspired outlook is quite dark and sexy: starting from the gothic neckwear belt, semitransparent long-sleeved top over a camisole, belt emphasizing the narrowness of the waist, and leather pleated miniskirt fitting smoothly at the waistline and flaring at the hemline. The bags and chains add to the alternative gothic girl style.
Rebellious Gothic Style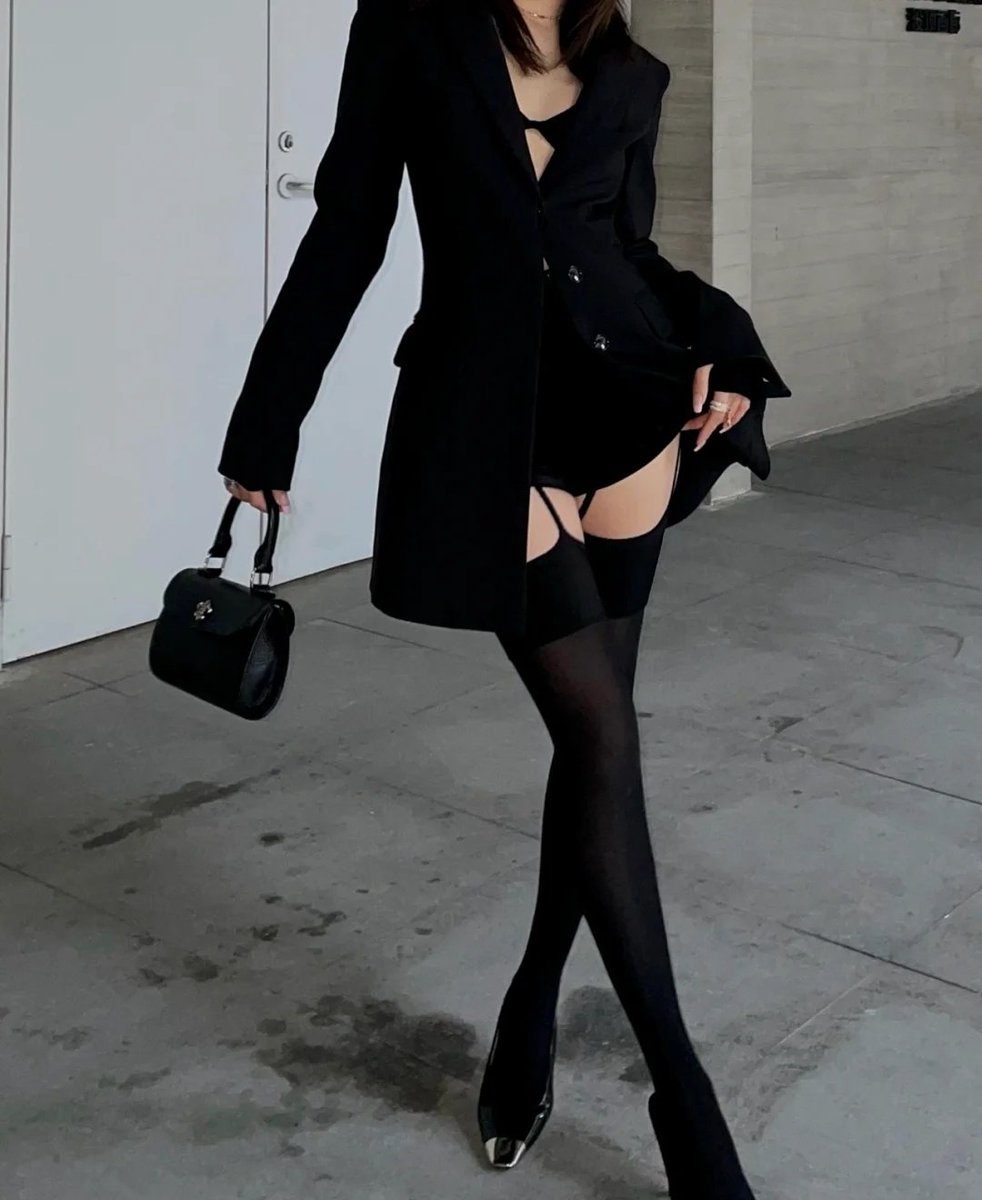 This amazingly hot outfit consists of only a gothic black micro mini dress with cuts and a black coat to partially cover some of the skin. The stockings with straps and high heels round the sexiest possible outlook. As a clubwear dress or sexy mistress, you've got options.
Battle Misa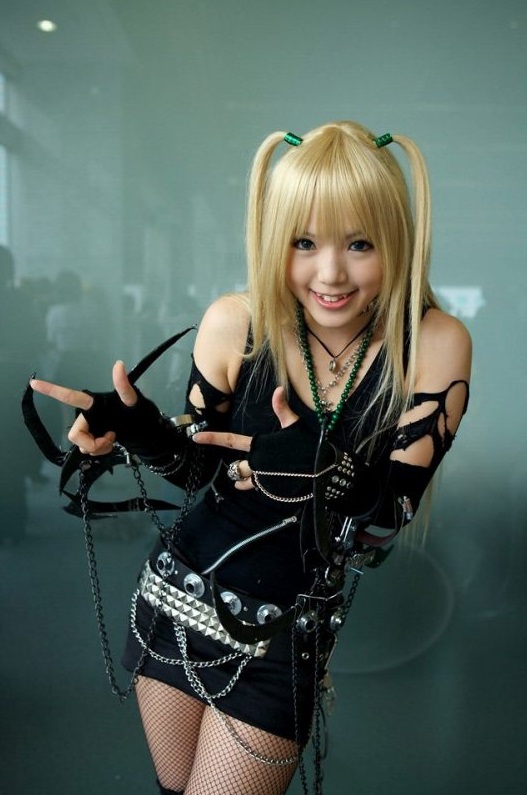 Keeping with the black style of Misa, this outfit has a few creative elements in form of the sythes on the hands. The goth look is also heavily accented with lots of chains, a wide studded belt, and fishnet stockings, all tied neatly with a tight short black dress, hand warmers, and some torn sleeves.
Another Effortless Misa Amane Classic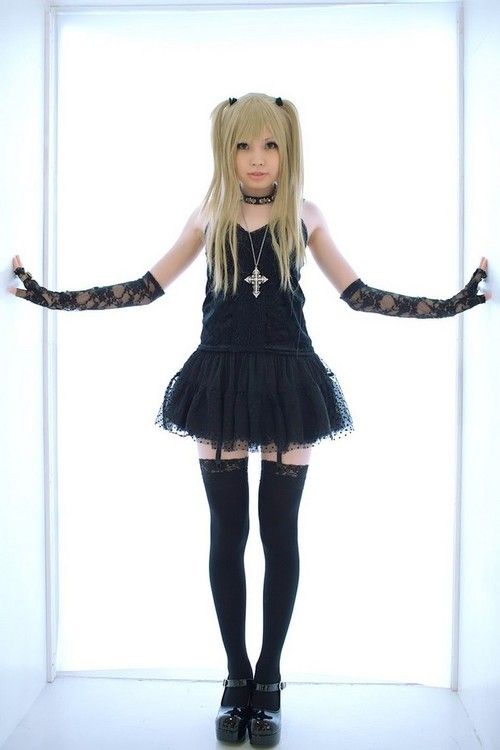 This Misa Amane cosplay set has all the fine details to stand out with so many stunning features. A mini dress with laces, stockings with straps, and high platform shoes finish. Add a cross necklace, choker, and sleeves – your set is complete. Do not wear it if you don't want to turn heads for miles!
Boobs And Flat Belly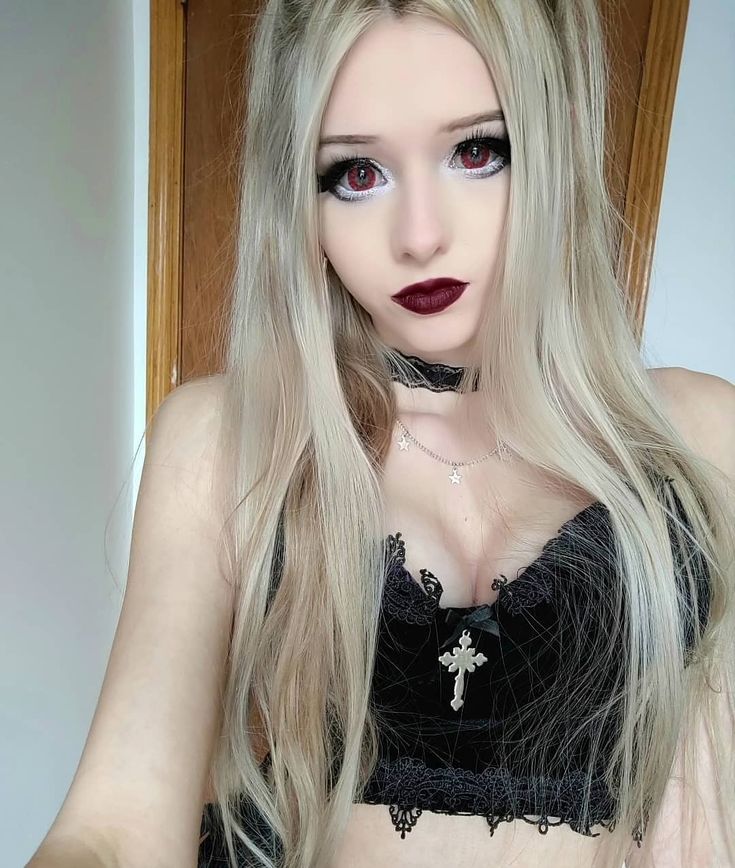 This alternative look is sexy with the cropped top with laces and laced choker. It shows your attributes quite perfectly. The flat abs are just a plus.
Leather Dress
This Misa imitation leather dress is perfect as a cosplay costume. Match it with stockings with stripes, laced arm warmers, and some accessories, such as a necklace with a fancy symbol, and you're all set!
We saw many gothic, punk, and rock styles inspired by this anime character. Surely you can use some of the ideas for your Halloween costume, but why not go beyond your borders and try something more extreme? It's your choice. We live only once. Why not have some fun? Give us your thoughts on this.