Some say Olaplex is a magical product. It has been working wonders on hair from around the world for many years now. Loved by influences and hairdressers, Olaplex delivers a magical formula that has helped many people hold onto their hair. But today, we will talk about a specific problem. And that is curly hair. Is Olaplex good for curly hair?
This is a question many women have. So, today, we will try and give you the answers. We will look at some of the best Olaplex products for curly hair, and talk about how the brand and company help women with curly hair.
What Is Olaplex?
Let's be honest. Curls are the most fragile of hair textures. And when you add in thermal and mechanical styling, chemical services, and more, this already fragile hair texture becomes even more vulnerable.
This is where Olaplex comes in and helps. Olaplex products rebuild the broken disulfide bonds in the hair by linking them back together. This will create healthy bonds that will strengthen your hair.
When it comes to curls, this ability of an Olaplex product is vital to bring them back to life.
Simply said, Olaplex is a patented system developed by scientists to repair, protect, and strengthen damaged hair. It doesn't matter what is your hair type or hair texture.
These bottles are filled with liquid gold and are famous for their reparative abilities that re-link broken bonds when you have damaged hair, frizz, colored curls, or split ends.
The game-changing products have helped women around the world to repair the disulfide bonds in the hair, giving your hair structure, stability, and strength.
After using Olaplex products, your hair is easier to manage, stronger, healthier, and moisturized.
How To Use Olaplex Products On Curly Hair?
There are a few different ways you can use Olaplex products on your curly hair. The best way is to add professional products to color, lighteners, and toners which protect the integrity of hair structure and the curl pattern while processing.
Then, you can follow up with the No.4, 5, 6, and 7. Add in No.8, a luxurious mask for all hair types, and you have a complete hair care routine for curly hair.
With curly hair, these masks and products can penetrate deeper into the hair shaft and hair strands, making sure you get long-lasting results.
Why Is Olaplex Great For Curly Hair?
Truth be told, Olaplex products are great for any hair type. But we know curly hair is especially fragile and vulnerable. Why is curly hair prone to damage?
Because it has more disulfide bonds than straight hair. The shape of the hair follicle determines the way the hair grows. And the more bonds there are, the curlier the hair is, it means more bonds that can be broken.
Curly hair also has a tendency to be dry. Why? Because sebum produced by glands lining the hair follicle cannot travel the length of the hair when the follicle curves.
So, now you have two potential problems, dryness and dry hair, and breakage. Add in any potential harmful factors like sun exposure, environmental exposure, or pollution, and you have the potential for problems.
This is where Olaplex comes in and reduces the chances of further damage.
How Does Olaplex Work?
Let's talk about how the hair product works. It all starts with the unique and patented chemistry and a single active ingredient, bis-aminopropyl diglycol dimaleate.
The product works by finding single sulfur hydrogen bonds and cross-linking them back together. This helps form disulfide bonds and the active ingredient supports broken and weakened bonds.
The patented Olaplex bond-building technology works on a molecular level where it repairs damaged and broken bonds.
Simply put, Olaplex repairs broken bonds, rejuvenates the hair, restores elasticity, and increases tensile strength.
But most importantly, the technology protects your hair follicles from further damage. Now, we have to note this. Olaplex is not a protein treatment. It is a bond-builder treatment.
How Long Do You Need To Leave It?
Now that we explained how Olaplex works, let's talk about something more. Is Olaplex good for curly hair? Yes. How to use it and how long to leave it?
Well, many women think they need to leave it on longer for better results. But that is not true. All you need is 10 minutes and you will get life-changing results.
Do You Need To Use More Product For Curly Hair?
When you talk to women with curly hair, they often think that more product is the way to go. But that is a myth among the curly community.
Yes, sometimes, the standard recommended amount might not be enough. But you have to remember that Olaplex products are super concentrated. Even less amount of product can be perfect.
Start with the recommended dosage of the Olaplex treatment. And then, if you feel you need to add more, start with more water in the hair first.
Best Olaplex Products for Curly Hair
Now that we answered is Olaplex good for curly hair question, let's break down some of the most popular and best products?
Olaplex No. 3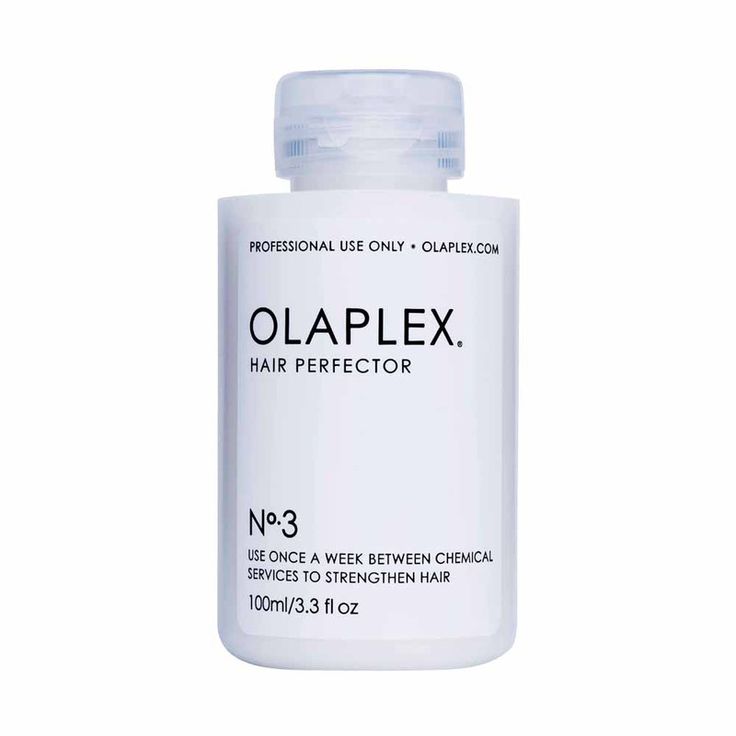 This is the best Olaplex product for curly and damaged hair. Olaplex No. 3 hair perfector is an intensive bond-building hair treatment.
And it is quite easy to use. You can use it on damp hair before shampooing. It takes 10 minutes each week as a home treatment to repair and rejuvenate your damaged hair.
As we mentioned before, Olaplex hair perfector No. 3 works to repair bonds that mend damaged curly hair. Natural curly hair looks so beautiful and defined with the right treatment, and this is the product to achieve that.
Olaplex No. 8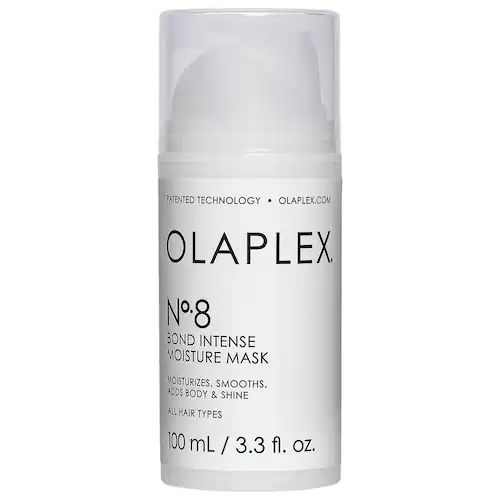 This is the second-best product for curly hair. The newer product was released in 2021 and instantly became a fan favorite. This is the Olaplex hair mask, the first one the company has released.
Because curly hair is often dry, the Olaplex No. 8 can help by providing enough moisture. Use it together with Olaplex No. 3 and you can say goodbye to damaged hair and frizzy curls.
Use it weekly on your curly hair to keep it hydrated.
Olaplex No. 4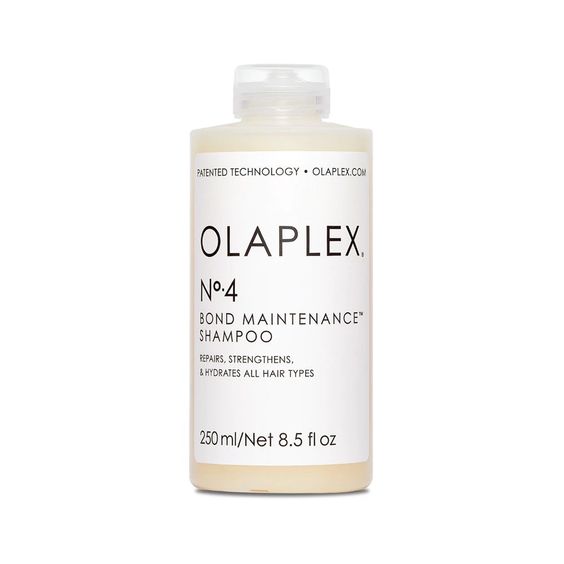 Women say that Olaplex No. 4 is the shampoo that gives back. It is a highly reparative and nourishing shampoo. Olaplex No. 4 is designed to repair and protect hair from daily stress.
It is a sulfate-free shampoo, meaning it will not leave your hair dry and will provide great moisture.
If you have curly hair, it is best that you incorporate it into your weekly wash regimen. Or you can use it with the signature No. 3 product.
Olaplex No. 6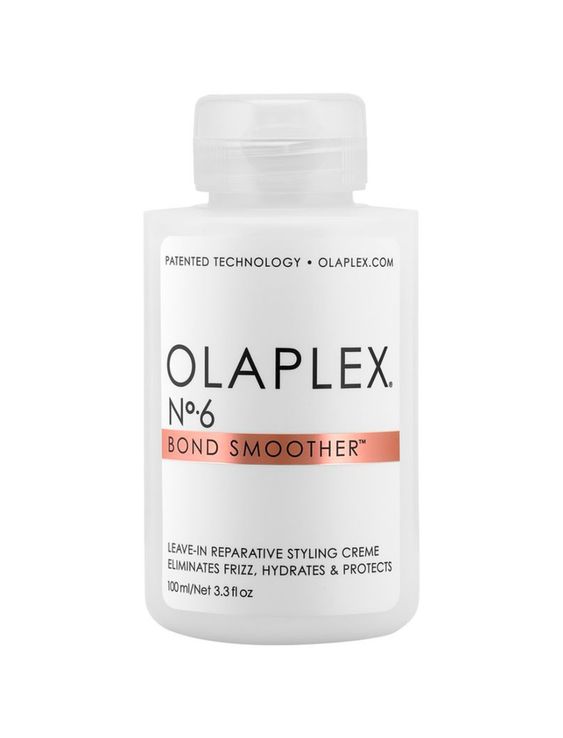 The leave-in conditioner is the Olaplex No. 6 product. This leave-in conditioner separates itself from the crowd because it was designed with curls in mind. It provides hydration that will eliminate frizz for up to 72 hours.
The Olaplex No6 bond smoother adds weightless nourishment while protecting and defining your curls. Bonus points: this product will do wonders for you if you have chemically-treated or color-treated hair.
Olaplex No. 5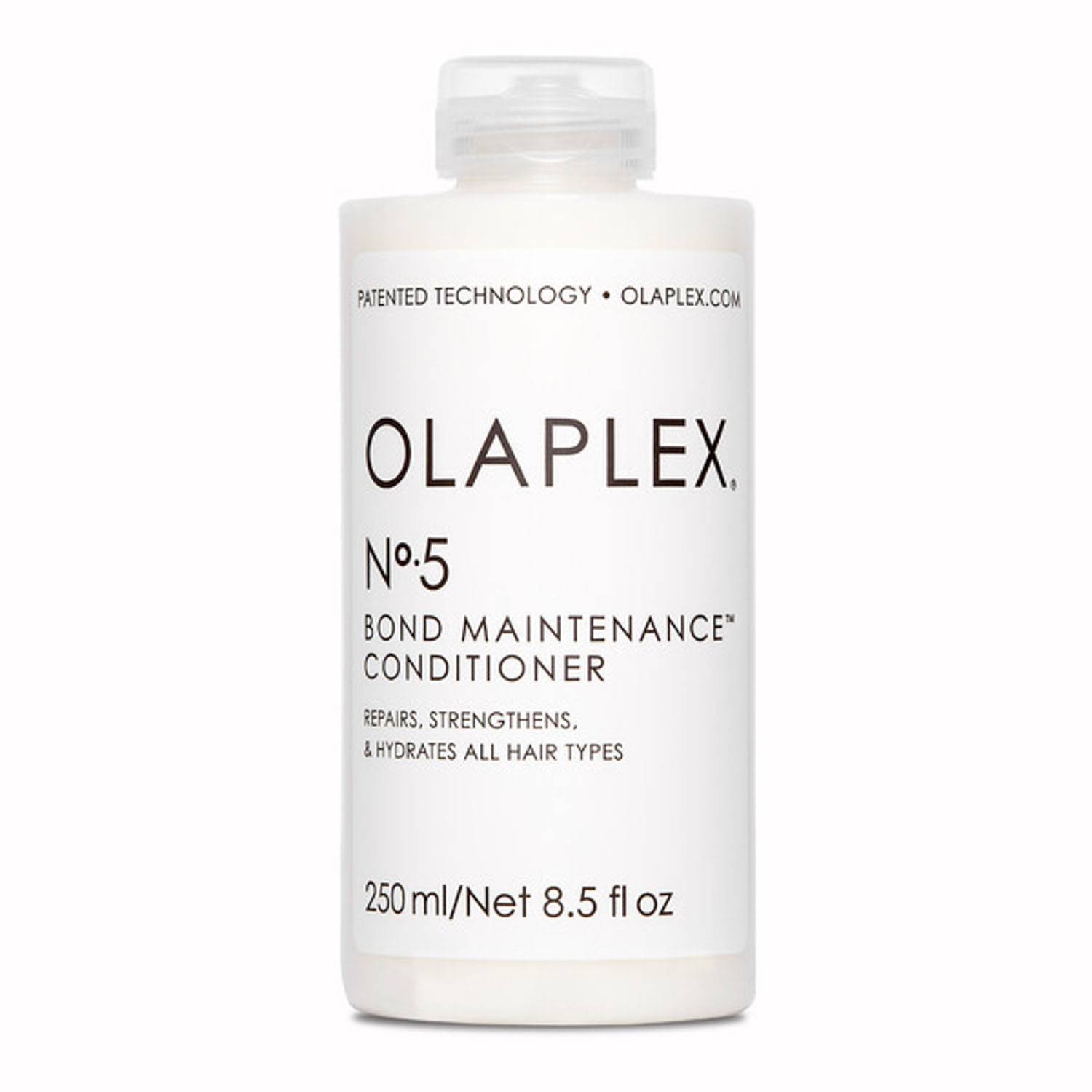 This product is the perfect pair with the Olaplex shampoo. It is another nourishing conditioner that keeps your hair healthy, shiny, and strong. Famous as an ultra-hydrating conditioner, the product is a great remedy for frizz.
Olaplex No. 5 will add moisture to your thirsty hair strands. If you have dry ends or damaged hair, Olaplex No. 5 will be your best friend.
The best part about this conditioner is that it is lightweight. You can apply it daily and wash it out. It is not a leave-in conditioner. Use it slowly, working your way from the ends to the root.