Native has gained popularity as a brand that gave us a non-toxic deodorant. But what many people do not know is that the company also makes hair products, body wash products, sunscreen, and even toothpaste. Did you know that? Today, we will talk about whether Native shampoo is good.
For that purpose, we will look at the ingredients of Native shampoo and Native conditioner. Are they safe and non-toxic? Read on to find out. What hair type is best for Native hair care products? We have everything you need to know about is Native shampoo good.
What Type Of Hair Products Does The Company Offer?
Native doesn't make lots of hair care products. But what they do make is amazing and great. They have shampoo and conditioner in the following varieties:
Strengthening shampoo with almond and Shea butter
Moisturizing shampoo

with coconut and vanilla

Volumizing shampoo

with cucumber and mint
The company also makes a complementing hair mask. But it is only available for the strengthening almond and Shea butter shampoo. You can use the mask as a replacement for deep conditioning.
Sometimes, the company also produces limited edition seasonal scents, including Candy cane, Coffee Haus, Fresh Mistletoe, Sugar Cookie, and more.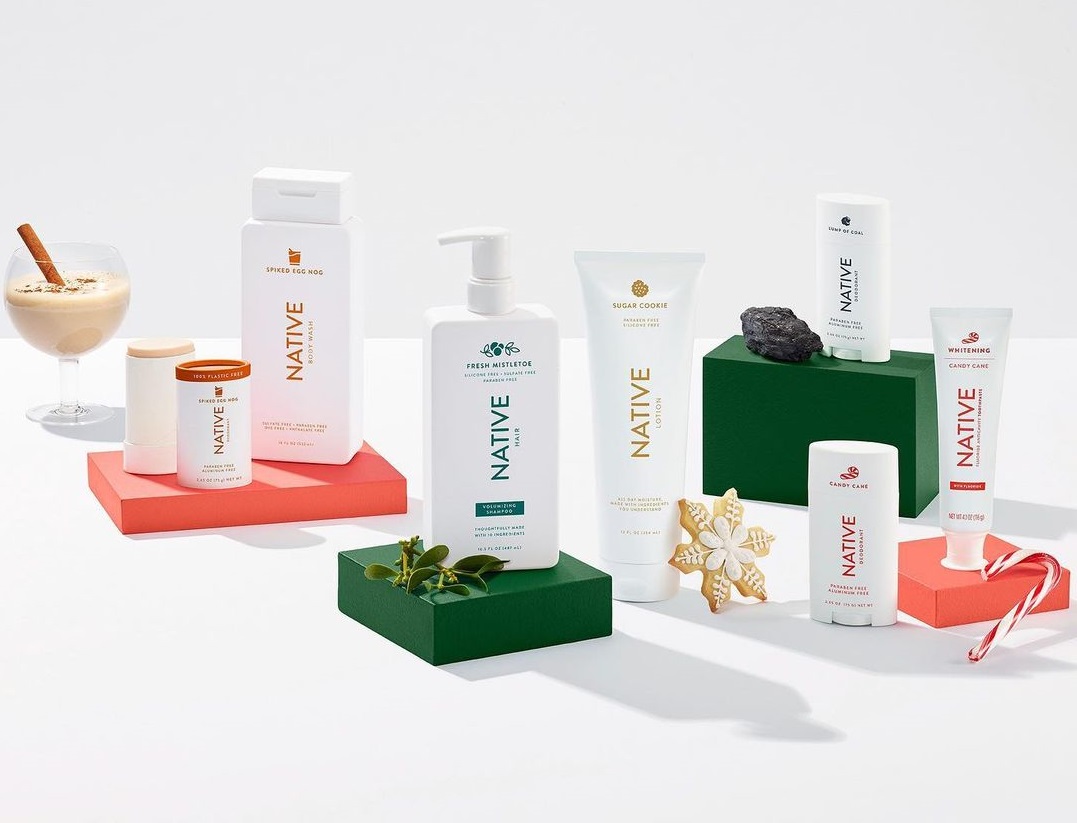 Is Your Hair Type Right?
The company claims that its shampoo products can work on any hair type. And theoretically, that is true. But in reality, people with oily hair and thin hair have complained about the shampoo making their hair even greasier.
So, if you have thin hair or oily hair, opt for the cucumber and mint volumizing shampoo and conditioner. You can also opt to not use the conditioner at all.
And if you have thicker and frizzy hair, choose the almond and Shea butter strengthening shampoo or the coconut and vanilla moisturizing shampoo.
Depending on your hair type and hair condition, Native has a shampoo for you. These shampoos are also good if you have hard water at your home. Because they contain different kinds of salts, Native shampoos can counteract the effects of hard water on your hair.
The Pros and Cons
Now let's talk about why we love Native hair care and why we do not. Do you want to know if Native shampoo is good for you? Let's try and help you.
Pros:
Makes your hair really soft
Counteracts the harsh effect of hard water on hair
The shampoo products are available at a big box stores like Target
They contain fewer ingredients than other shampoo brands (short ingredient list)
They are vegan and cruelty-free
Native

shampoo products are free from gluten, dyes, sulfates, parabens, phthalates, DMDM, soy, and microbeads
Cons:
The company doesn't list the ingredients used in fragrances
They are not tear-free (not good for kids)
Some products are not good for people with oily hair
Is Native Shampoo Non-toxic?
We said before that Native got famous as a company and brand because of their non-toxic deodorant. But what is the deal with the Native shampoo and Native conditioner?
What we love about the hair care brand is that they have at most 10 ingredients on their label. They are listed clearly on the back of the bottle. For the most part, they are safe and non-toxic.
The only exception is fragrance. Often, when the word fragrance is listed on a product, it is a red flag. Why? Because there is a loophole in the US law, allowing companies to include almost 4,000 different chemicals under the label fragrances. And they do not need to disclose them.
For their part, Native has this to say, "To make our unique scents we use a blend of essential oils, safe synthetic oils, and natural extracts. All of our products are phthalate free and paraben free, and we abide by the International Fragrance Regulatory Association guidelines to ensure the safety of our formulations".
Is Native Shampoo Good For Color-treated Hair?
The company states on its website that its shampoo and conditioner are safe to use on color-treated hair. But as with all new hair care products, it is best that you test it out. Try it on a small section of your hair to ensure the shampoo is safe for you.
Is Native Shampoo Good For Oily Hair?
Generally speaking, some customers have raised their concerns about Native shampoos and oily hair. But we have to remember, everyone's hair is different. The good news is that you can buy travel-size bottles at Target.
This way, you can test Native shampoo for oily hair without buying a big bottle.
Get The Complete Line
If you want to enjoy the full beneficial effect of Native, you should invest in the complete line. That includes the Native natural body wash and the Native Natural deodorant.
Same as the shampoo, the Native natural body wash is free of sulfates, phthalates, and parabens. Made with cleansers derived from coconut oil, the body wash will leave your skin feeling hydrated and clean. We have to take care of our bodies, and the refreshingly smooth and tropical scent of Native body wash will help you do that.
The Native deodorant is actually the product that made the company famous. So, if you tried their deodorant, you probably love the shampoo as well.
With that in mind, the Native deodorant is aluminum-free and contains naturally derived ingredients that provide long-lasting odor protection. With Native, you do not have to choose between a deodorant that makes you feel safe and one that works.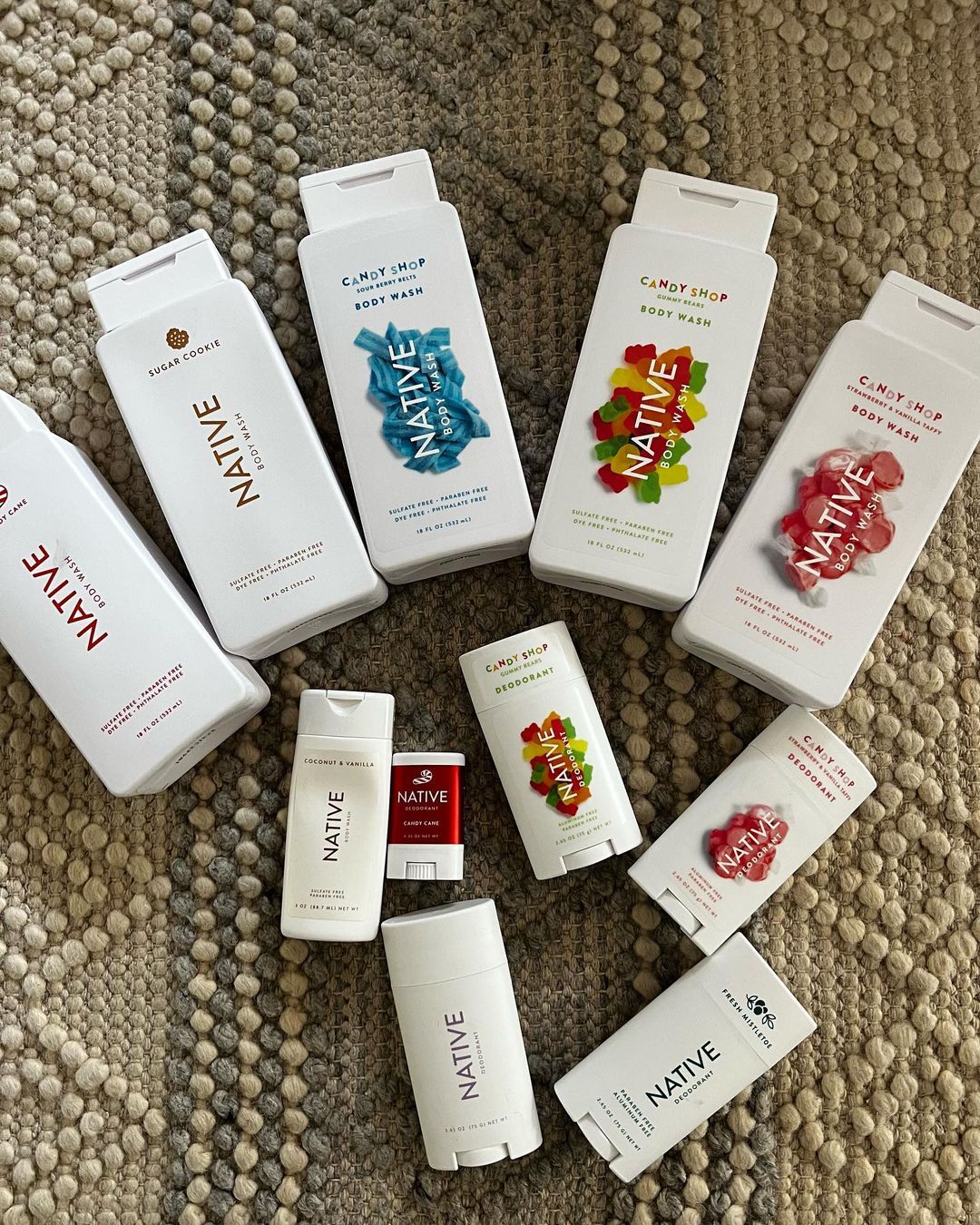 What Are Reviews Saying?
Let's finish off our review of Native shampoo by reading through some comments left by users that have tried the shampoo. Here are some:
Leaves my hair feeling moisturized yet light! I got this and the shampoo to try out and I was soooo happy with both of the products. Everything about this product is clean! From the minimalistic design of the packaging to the simple coco scent to the way it actually leaves your hair after your refreshing shower— everything just makes you think of the word "clean"

Love the light scent! This is one of the best shampoos I have even used. You only need two pumps and it lathers really well. I love the light scent. It wakes me up in the morning. Best feature is that it works! My hair feels and looks so nice now

I love finding products that have all natural ingredients and you know what is in it. I've tried native deodorant and love it. I was excited to see they now have shampoo. It is a big bonus having silicone free, para an and sulfate free. Ever since going through cancer, I now want to know what is going on or in my body. I highly recommend these products

The Native Coconut and vanilla shampoo smells good. It's not overwhelming, just a good scent. I lathered up and shampooed my hair. It left my hair feeling squeaky clean. I love the 10 ingredients and the ingredient panel on the back. I love a bit of humor. Plus, it's nice to know what you're putting on your hair

I love the brand Native and have enjoyed using their deodorants; so I was excited to try their shampoo. It did not disappoint! The full 16 oz bottle is a great size with a convenient pump. The Coconut and vanilla scent is heavenly and perfect for summer. I love that they use 10 ingredients or less. I also am glad that the shampoo is sulfate free, and vegan!

Clean and fresh! When I think of coconut I think of tanning cream, but this coconut and vanilla is different. It is like a clean fresh scent at a spa. I love the little coconut scent with vanilla. Great job making this blended scent