Sometimes, choosing a good hair care brand and shampoo can be nerve-wracking like choosing a good restaurant. You take your time researching and then you settle for the good old and proven restaurant. Well, Biolage is a shampoo brand you can rely on. It has been around in the hair care industry for a long time. Is Biolage good for your hair?
That is the question we will try to answer today. The gentle shampoo has become a fan favorite for influencers on social media lately. If you want to buy this shampoo product, but you are not sure, read our review.
Is Matrix Biolage A Good Brand?
Matrix Essentials is a wholly-owned subsidiary of L'Oreal Paris USA. It is a leading professional hair care, hair color, and hairstyle products company. Biolage is one of the products in the hair care line.
Biolage shampoo specializes in top hair care and styling products. Launched in 1990, Biolage offers an array of products.
Some of these products include shampoos, conditioners, balms, detangling solutions, and more. But the reason why influencers are lining up for this brand is that the company pushes for sustainability.
How? With its post-consumer resin bottles and green chemistry formulation. This is why Biolage has built a reputation as a good hair care salon brand.
What Is Biolage Shampoo?
Now let's talk about the product most of you want to know more about. Biolage shampoo is a mild but deep cleansing shampoo. It is free of paraben and silicone.
Biolage shampoo products are also vegan, perfect for giving your hair a deep cleanse every day without the guilt of using products with animal-derived ingredients.
Made specifically to make your hair shiny and healthy, Biolage products will make your hair manageable as well.
One of the advantages is the hair company claims their shampoo shields your hair against excessive humidity.
Unlike other shampoo brands, Biolage will not strip your hair of moisture. It locks in hydration and humidity and your hair will feel less frizzy as a result.
Now about the fragrance. It is excellent, yet, not overwhelming or artificial. You can combine the shampoo with a conditioner or a hair mask to increase its beneficial effects.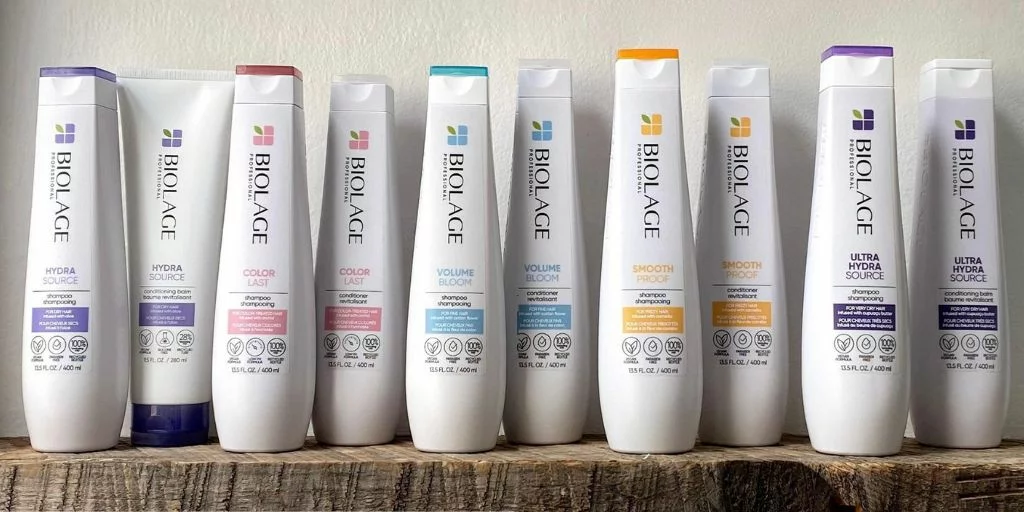 Is Biolage A Good Shampoo Product?
Now, some would say, Biolage is the Taylor Swift of the hair care industry. The company started seriously when it introduced itself to the world. Biolage has some of the greatest solutions for every problem you might have.
Browse their website to find the best product. You can also take a hair quiz before you choose the best product for you.
The company has a product for hydration, volume, protection for hair color, hair growth, and styling products that will make your healthy hair look salon-made.
As for the ingredients, they contain moisturizing ones like aloe vera. It is their star ingredient. Others include silk powder, orchids, camellia, bamboo, and more.
Is Biolage A Salon Shampoo?
This is a question many women ask. Is Biolage good for your hair? Yes, Biolage is a salon brand, often recommended by hairdressers and hairstylists.
The company often teams up with salon owners, helping both the company and the salon to grow. But they do have such a great hair care product.
In the salon industry, few can compete with Biolage. One of the reasons is Biolage delivers amazing products at an affordable and reasonable price.
Is Biolage Good For Colored Hair?
Now let's talk about another aspect. Coloring your hair is an investment. You want it to last. And when you are looking for a shampoo for color-treated hair, you want one that will help you keep your hair color.
Biolage has the color last collection, one that will help you maintain your color vibrancy. It comes down to a crucial ingredient, orchids. The shampoo for colored hair is vegan and paraben-free, and gently cleanses your hair thanks to its low pH value.
Biolage also has a purple shampoo that will neutralize unwanted warm and brassy tones. So, do not worry, you can find a good shampoo for your color-treated hair.
Does It Work For Curly Hair?
Another specific treatment is curly hair. If you have it, you know the struggle. Any day with high humidity and your curly hair becomes frizz.
Well, not with Biolage. The company has a Hydra Source and Smooth Proof shampoo that addresses the issue of dry hair and adds moisture.
Is It Good For Thinning Hair?
Again, in this case, Biolage has a shampoo product designed specifically for thinning hair. It is a common hair concern lately.
Their full-density shampoo helps you with a thickening hair system that contains biotin, zinc PCA, and other ingredients that will gently remove clogging impurities from your hair follicle.
Is The Shampoo Chemical-free?
This is a common question when you are looking for your next new shampoo. Matrix Biolage is free from harmful chemicals that can harm your hair like sulfate, artificial colorants, gluten, parabens, silicone, and more.
Yet, it is always recommendable that you read the back label when purchasing a shampoo product. And if you have an allergic reaction or damaged hair due to a specific ingredient, do not buy the shampoo.
Top 5 Biolage Products
Now let's take a look at some of the best Biolage products on the market. As we said before, the hair care brand has a couple of specific products for your needs.
Biolage Color Last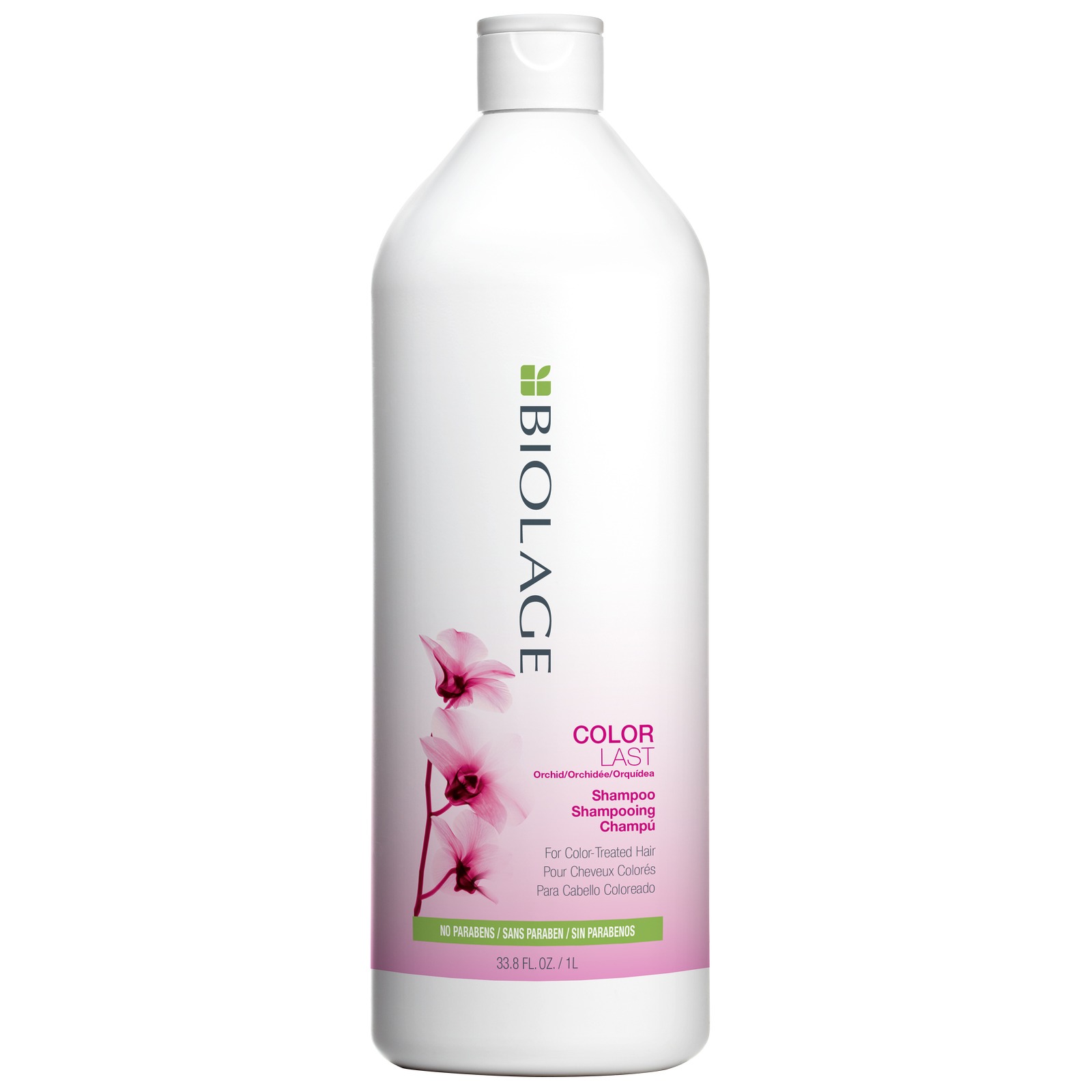 This is the shampoo we talked about before. It is arguably one of their best products that will help you protect your hair and maintain your vibrant hair color.
Inspired by nature's orchid, the color of the last shampoo will add depth, tone, and shine to your hair. It is a low-pH shampoo that prolongs color vibrancy.
Its ingredients will gently cleanse your hair follicle and prevent stripping of color. This is the best Biolage shampoo for color-treated hair or natural hair.
Apply it to wet hair and lather with a massaging motion before you rinse.
Biolage All-in-One Shampoo Scrub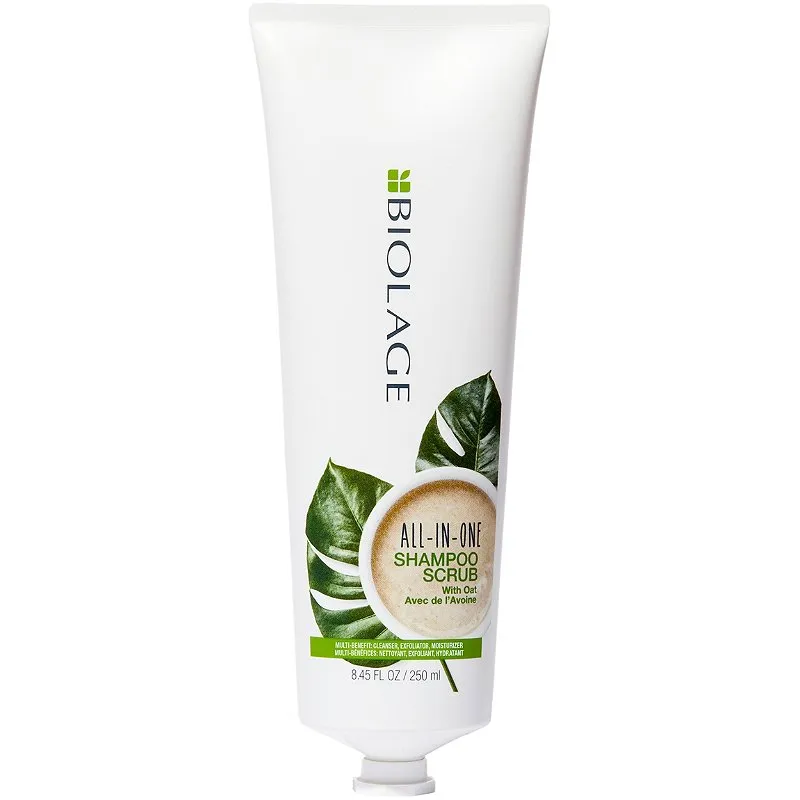 A healthy scalp is a foundation for healthy hair. Any good hair care routine should pay attention to the scalp, no matter your hair type.
This all-in-one shampoo will cleanse, exfoliate, and detoxify your scalp while providing moisture for your hair strand.
Formulated with oat, it will help reduce product buildup, excess oil, and other impurities from your scalp.
Ultra Hydrasource Shampoo And Conditioner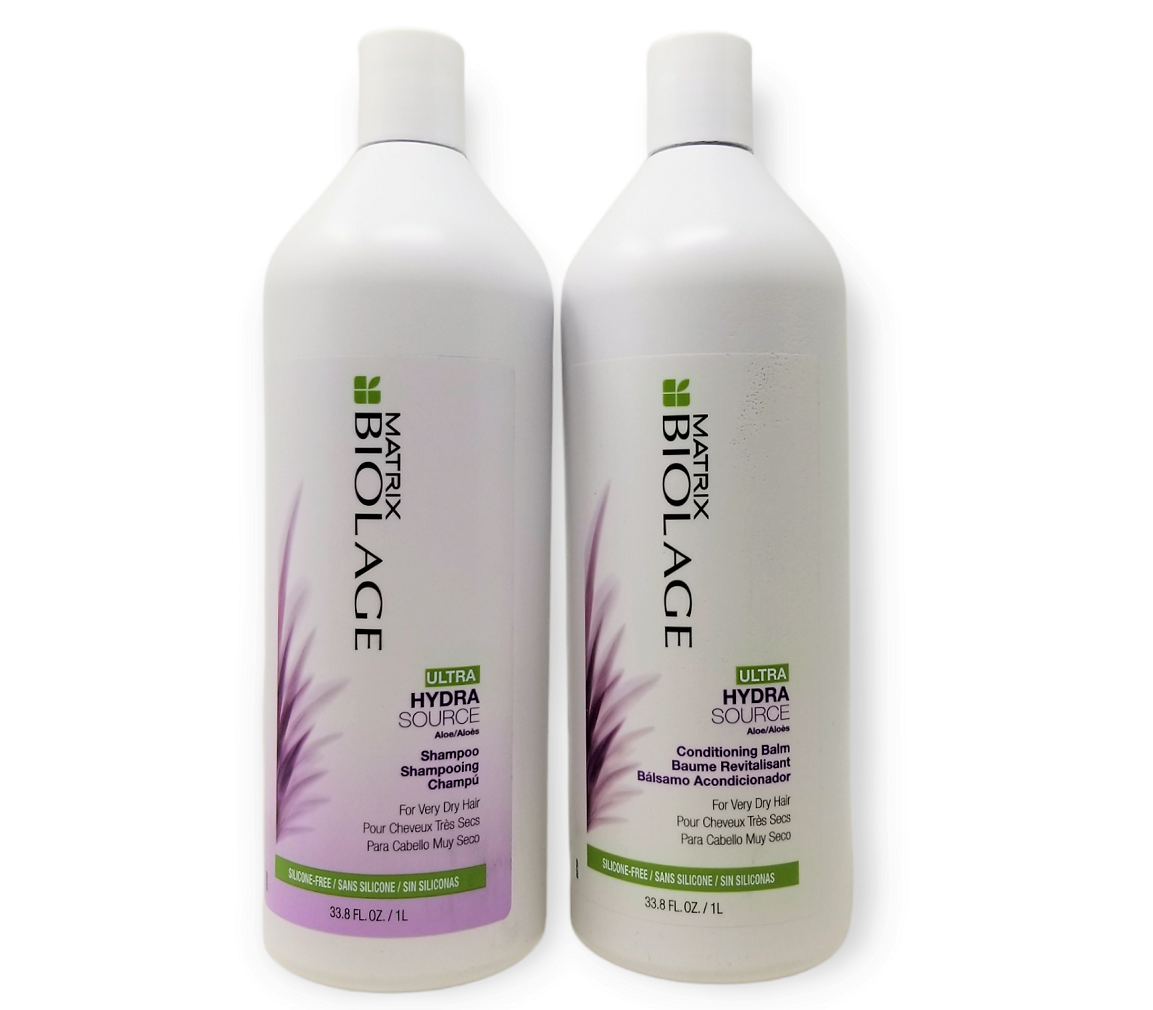 The Ultra Hydrasource shampoo and conditioner line was designed for women with dry hair and parched hair. You can use it to re-balance your moisture levels.
Thanks to its aloe-infused formula, the shampoo and conditioner will make your hair shiny, healthy, and manageable.
You can use it for dry hair, frizzy hair, curly hair, and coarse hair.
Biolage Volume Bloom Shampoo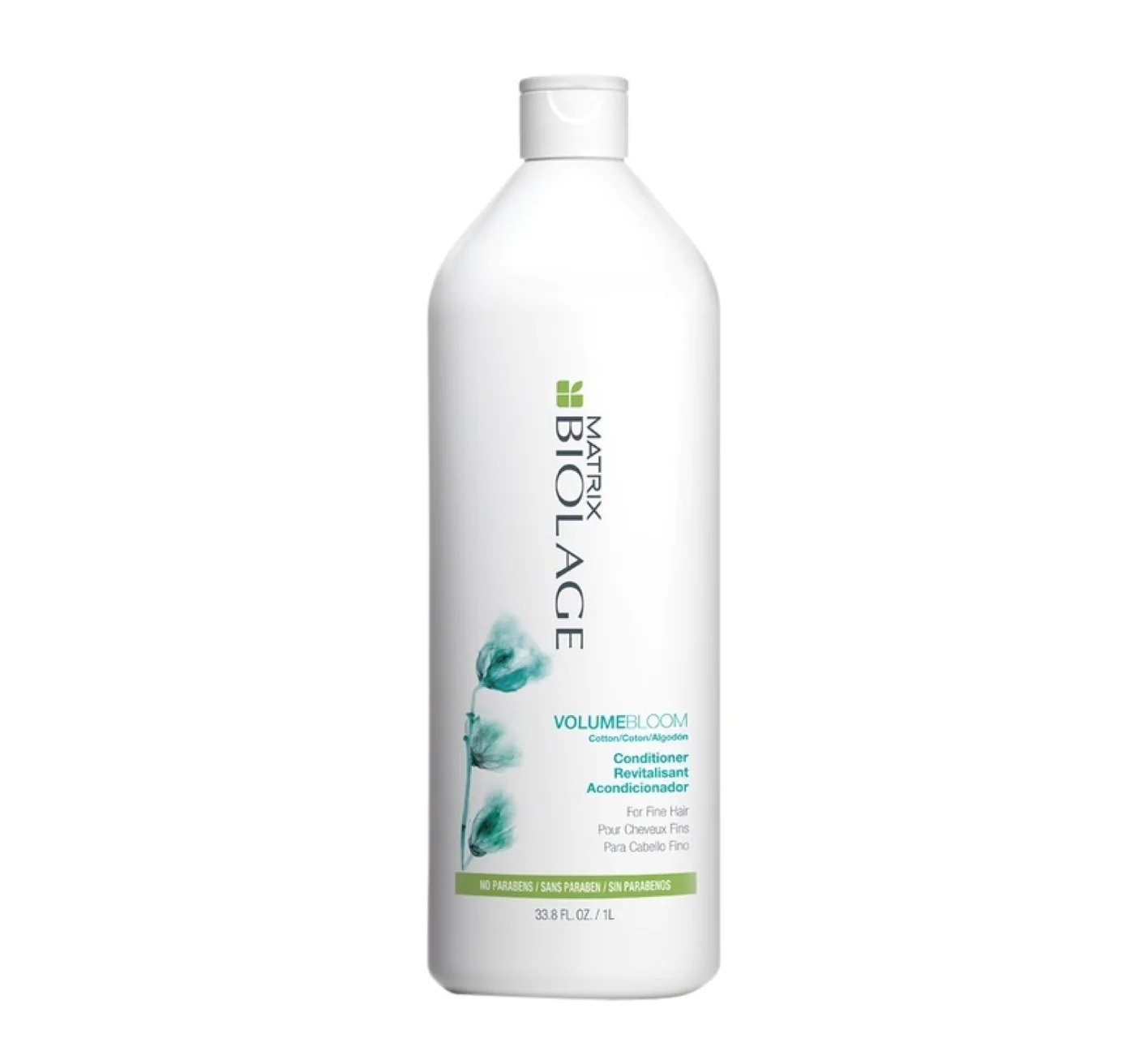 This lightweight volume and shine formula will work best for fine and thin hair. It adds volume without weighing your hair down.
You can use it to turn lifeless hair into a voluminous shine. And it works for both men and women.
Biolage Advanced Full-density Thickening Shampoo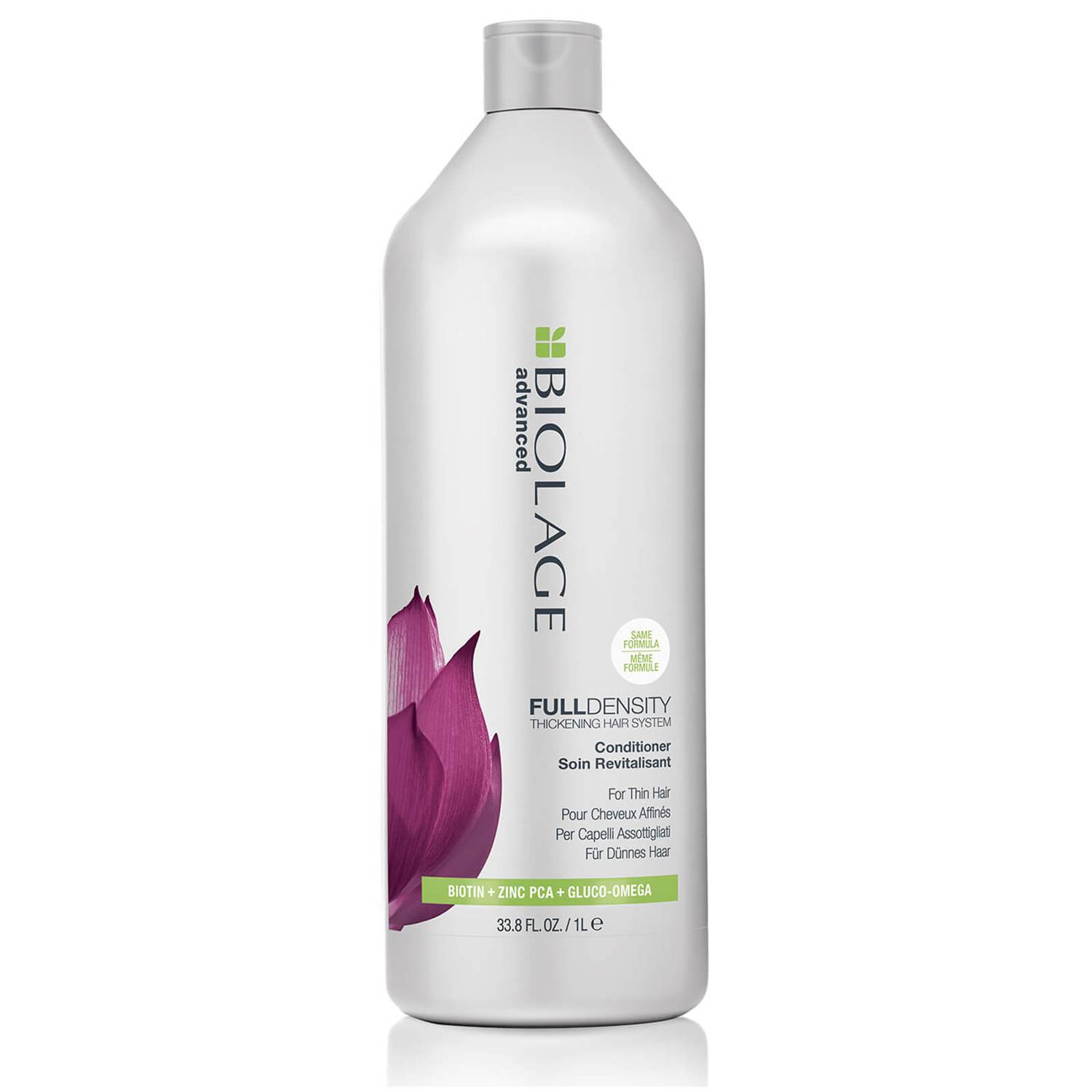 Here is another shampoo for thickening your hair. Do you want your hair strands to feel and look thicker? And do it without any hair extensions?
Well, the Biolage advanced full-density thickening shampoo can make your life different. It is a game-changer. It is an award-winning shampoo formula that will gently cleanse your hair follicles of any impurities.
As a result, your hair will look and feel healthier. Combine it with the full-density conditioner and full-density spray for even better results. This system will reduce the breakage of your hair, resulting in fuller-looking locks.