Because of the global popularity of K-dramas and K-pop artists, Korean design has exploded. There are a wide variety of clothes to choose from when it comes to Korean Fashion. Dressed up or down, you can't go wrong with coordinating patterns and a ton of jewelry. Most of their outfits consist of basic pieces with accents to draw attention to particular features. However, things can become a little difficult at times. Fashion in Korea is distinguished by its use of eccentric accents, vivid hues, and patterned fabrics.
Almost everyone around the globe has taken notice of Korean fashion and style in general. Having its own annual Seoul Fashion Week, Korea has now joined the ranks of fashion capitals like Milan and Paris. 40 years after its inception, it's now a major player in the fashion sector. Korean fashion has seen a surge in popularity thanks to the current global trend, with K-pop artists and K-Drama stars leading the charge. Popularity breeds imitation, and many are drawn to Korean fashion and the stars of K-Dramas and K-Pop to get their ideas. Even though it may seem as if following the Korean fashion trend is easy, it requires a lot of effort.
There is no disputing the popularity of Korean fashion around the world, and for good reason. Seoul Fashion Week was launched in 2013 and has since become a yearly event attended by designers from around the world. As Korean fashion is all the rage right now, we thought it would be a good idea to put together this list of 15 of the best outfits to help you get to know it better. To discover them, all you have to do is scroll down.
Denim Jacket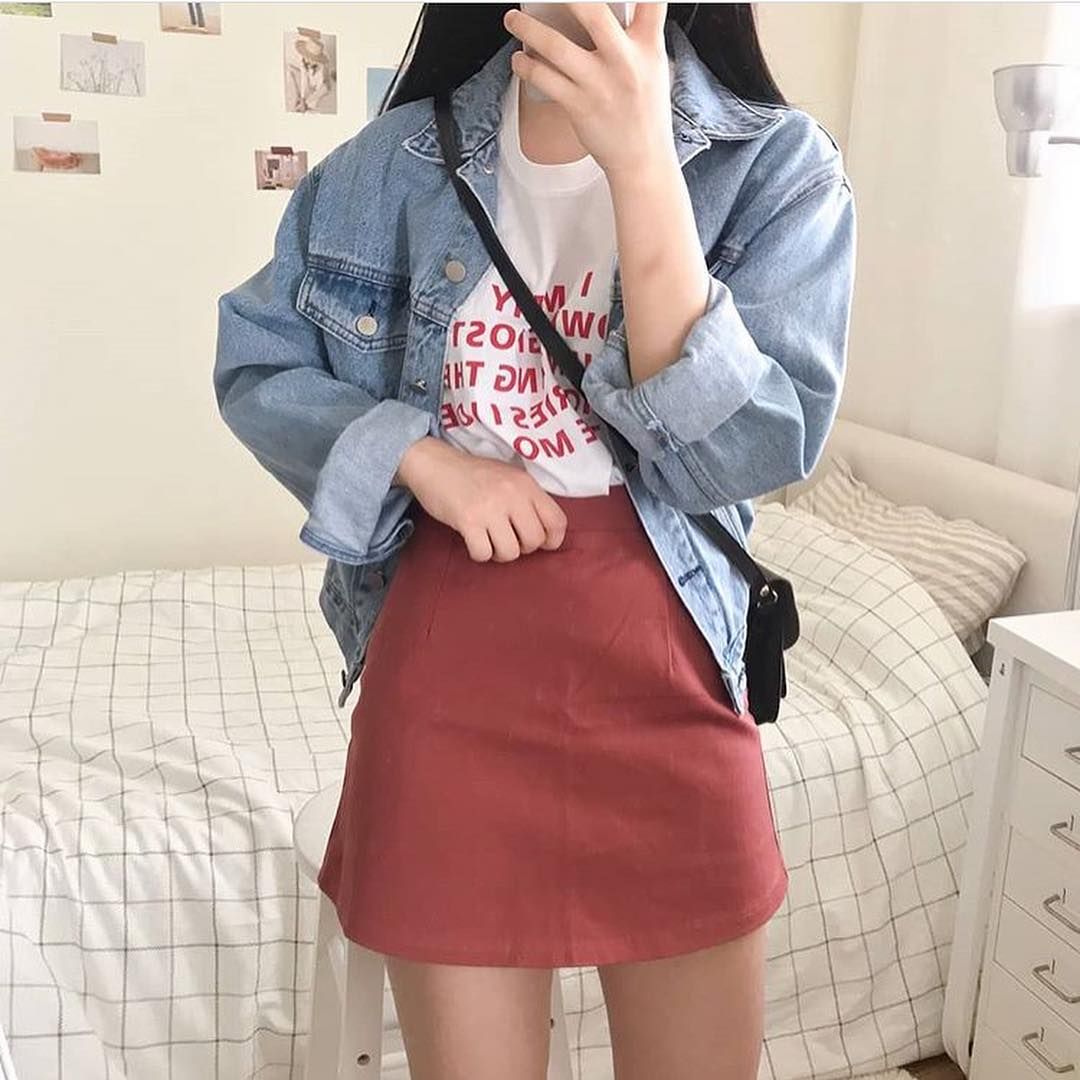 Denim jackets are virtually indestructible. Fashion has always had a place for this famous jacket over the years. In Korean fashion, the denim jacket is usually worn oversized and can suit casual outfits or street styles. Because it goes with so many outfits, it's a go-to jacket for fashionistas everywhere. With a skirt, dress, jogging pants, or even a pair of denim jeans, you can never go wrong with this piece.
Oversized Jacket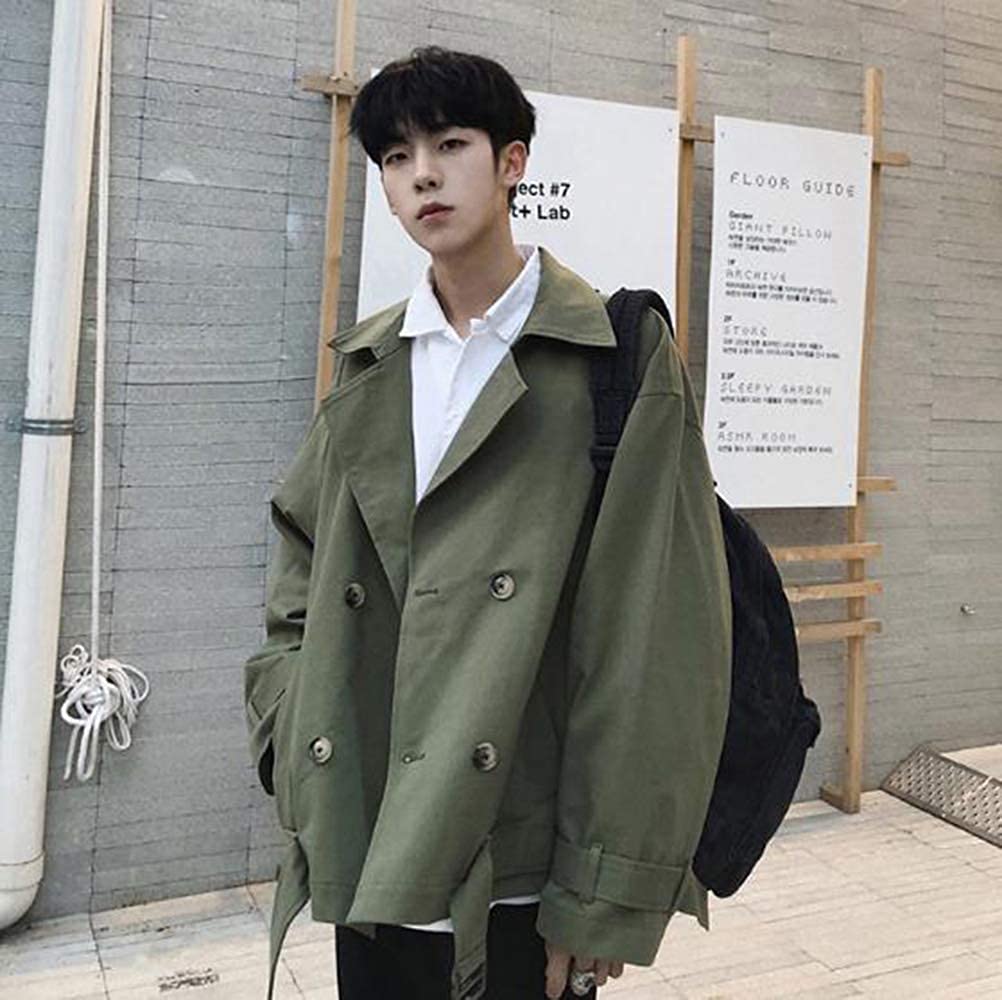 This is one of the most popular outfits at the moment, and it's attracting a lot of attention. Full-length black pants are paired with a cotton vest and a slightly larger contrasting t-shirt below. The simplicity of the black and white color scheme makes it ideal for accessorizing. A pair of black, white, or white-and-black shoes are a wardrobe staple for nearly everyone. Black and white will be the most common colors for bags, masks, and hats in the future, too. There are several ways you can wear this ensemble; just be careful when it comes to accessorizing.
Trench Coat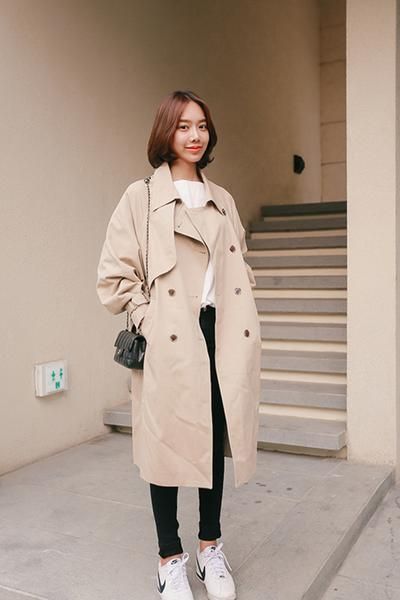 The trench coat has become synonymous with Korean fashion thanks to the likes of K-pop stars and other well-known figures. Simple clothing can be given an impression of sophistication and elegance by just adding a piece of jewelry. It may also be worn with a variety of different outfits, including dresses, jeans, and skirts.
Minimal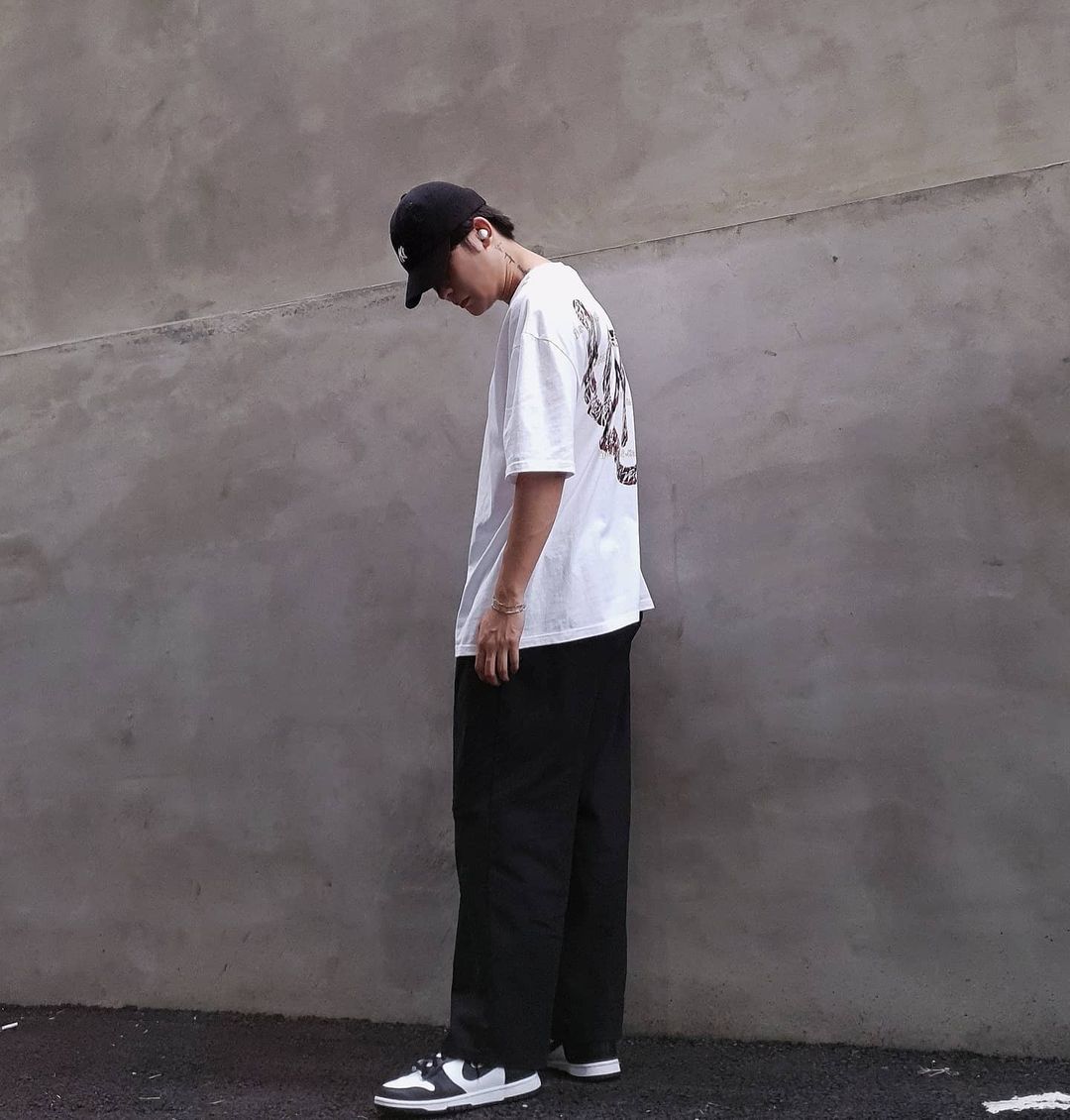 Korean men's fashion is expected to be dominated by ultra-simple looks in the year 2022, and this is likely to be the case. In general, two- or three-piece costumes in muted colors like black, brown, grey, and navy blue constitute this look. For their simplicity and fashion, these ensembles are a big hit. Dressing in these ways usually involves wearing an ankle-grazing pair of jeans with an unbuttoned or collared shirt, a long-sleeved shirt, or a combination of the two. It's easy to put together an outfit like this one that has a simple yet elegant look.
Long Floral Dresses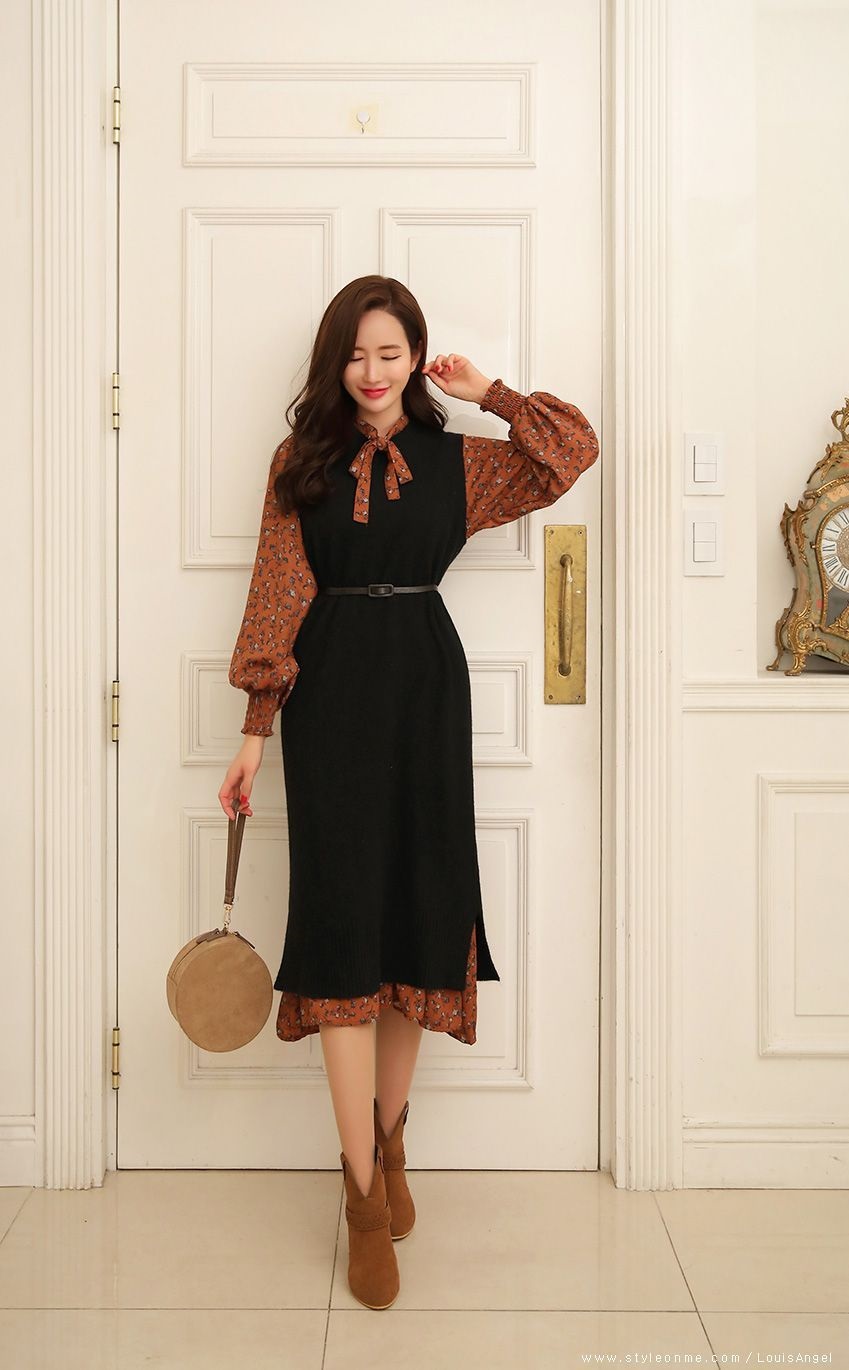 Floral dresses are a hot trend in Korean fashion in recent times. Choose a long and flowing floral print dress for a lovely look. For a truly Korean-inspired look, ruffles, ribbons, and bell sleeves are a must. Dress it up or down for any occasion with a pair of sandals, heels, or boots. It works best with small handbags.
Funky Sweater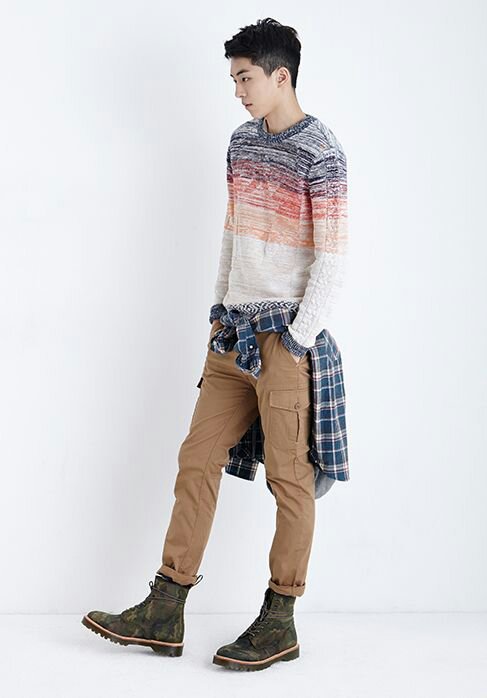 When it comes to Korean fashion, the funkiness and eccentricity are unmistakable. They experiment a lot with their clothing, whether it's men or women, and typically make daring decisions. Just one of the countless possibilities. While the pattern and colors on this sweater are stunning, you can wear it with just about any pair of slacks or shirt you want. Even if you don't pay attention to anything else, funky sweaters make a statement on their own.
Long Pleated Skirts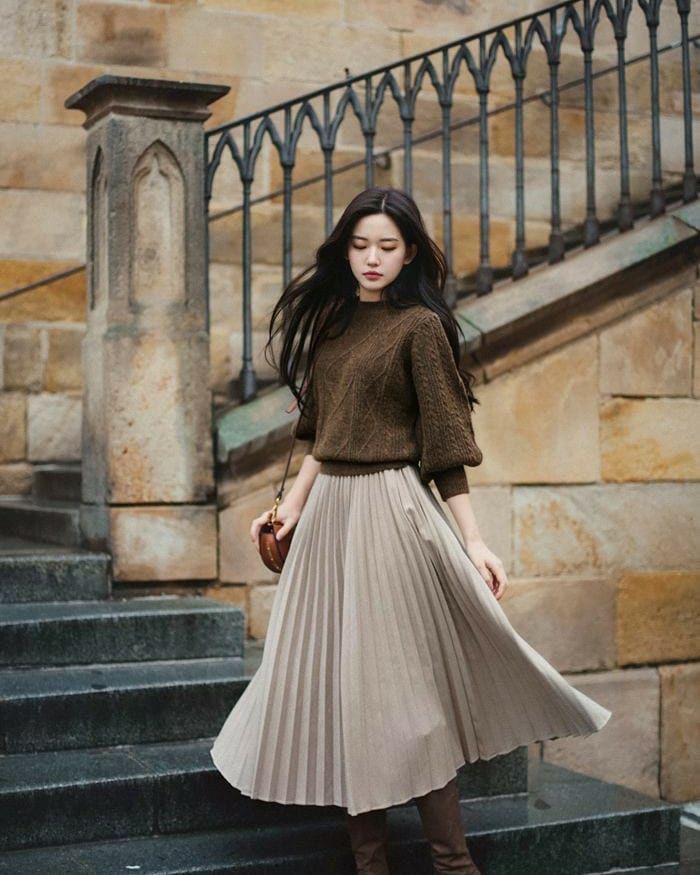 Do you wish to increase the number of skirts you have in your closet? Almost everything will look good with a long pleated skirt. With a jacket or trench coat, a sweater or turtleneck, or even alone, it looks fantastic. If you're going for drama, the pleats will give your ensemble a dramatic lift. It's a simple but elegant look for females.
White Pants And Boots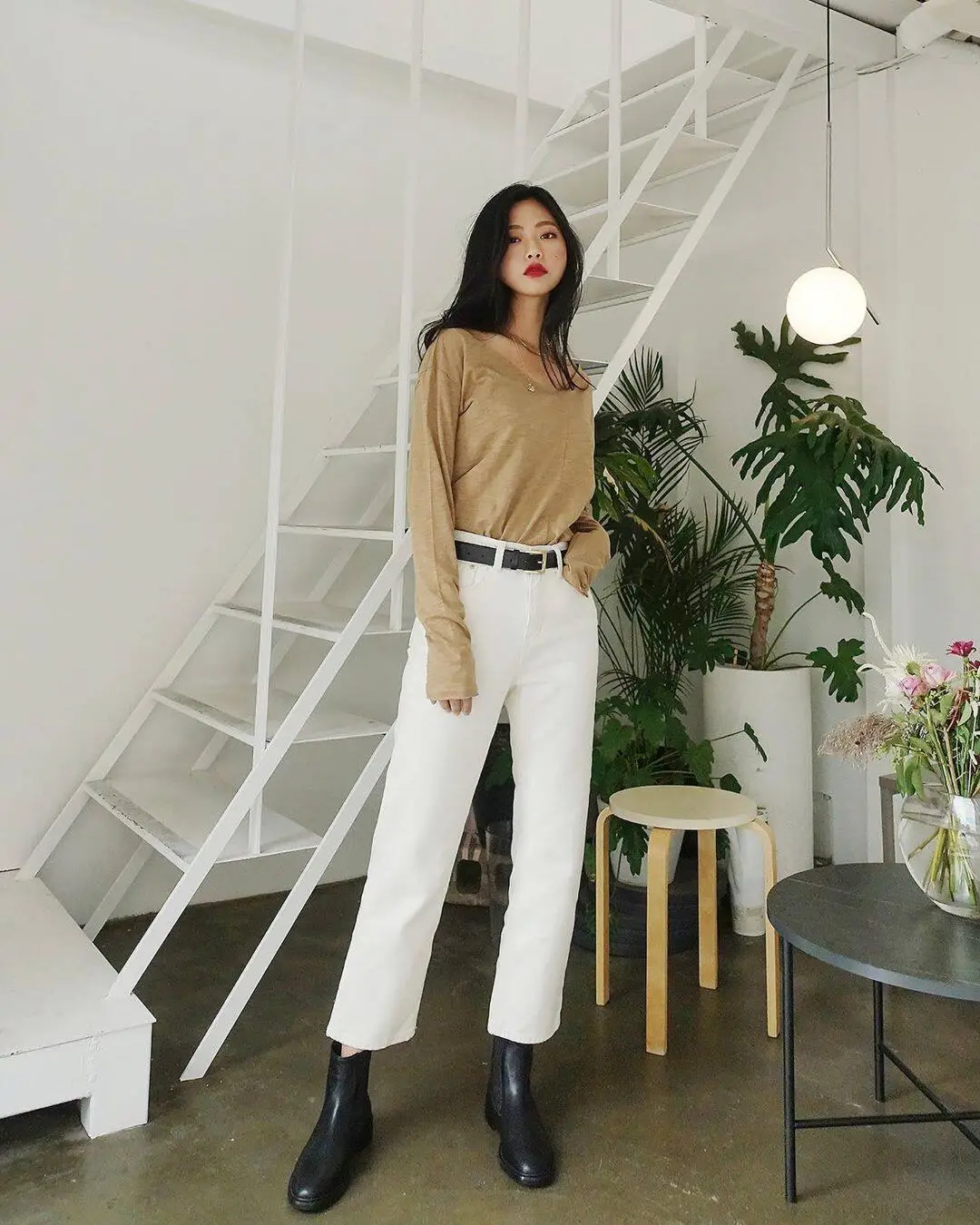 White pants have a lot of style clout. Straight-cut white pants with a high waist are a staple of Korean and K-Pop fashion. White is a universally flattering color that may be paired with nearly any other color. At the same time, it draws attention to the wearer's facial hair, eye shadow, and other accessories. Wear it with boots and a belt of the same hue for an edgy and strong look.
Forma & Casual Combination
The mixing of formal and informal outfits is another very famous Korean male fashion trend. We were a little perplexed at first — both formal and casual attire have their places but to combine them… Why? That makes sense now that we've seen how nicely the two styles work together. This combo allows you to wear your more formal attire in more relaxed situations. Dressing casually doesn't detract from these outfits' sophistication. It's not just a collared shirt or jacket and a casual T-shirt that can be worn together, though! However, it is the most frequently encountered.
Gingham Dresses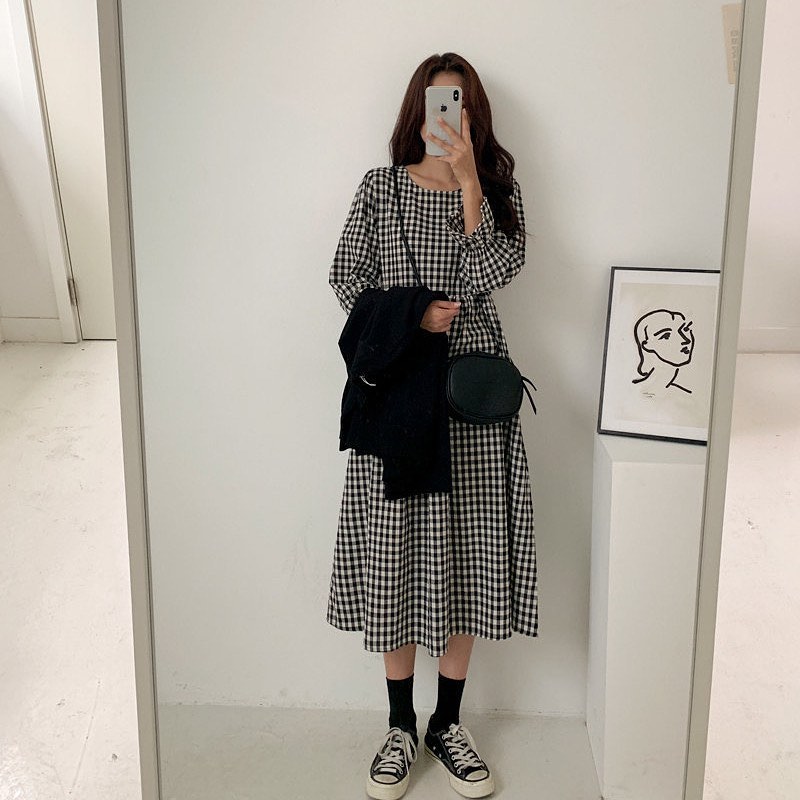 In addition to plaid, gingham is also a major fashion trend. The checkered pattern is eye-catching, and it's available in a variety of vivid hues. Dresses and blouses in pastel gingham print are both fashionable and photogenic.
Schoolboy Look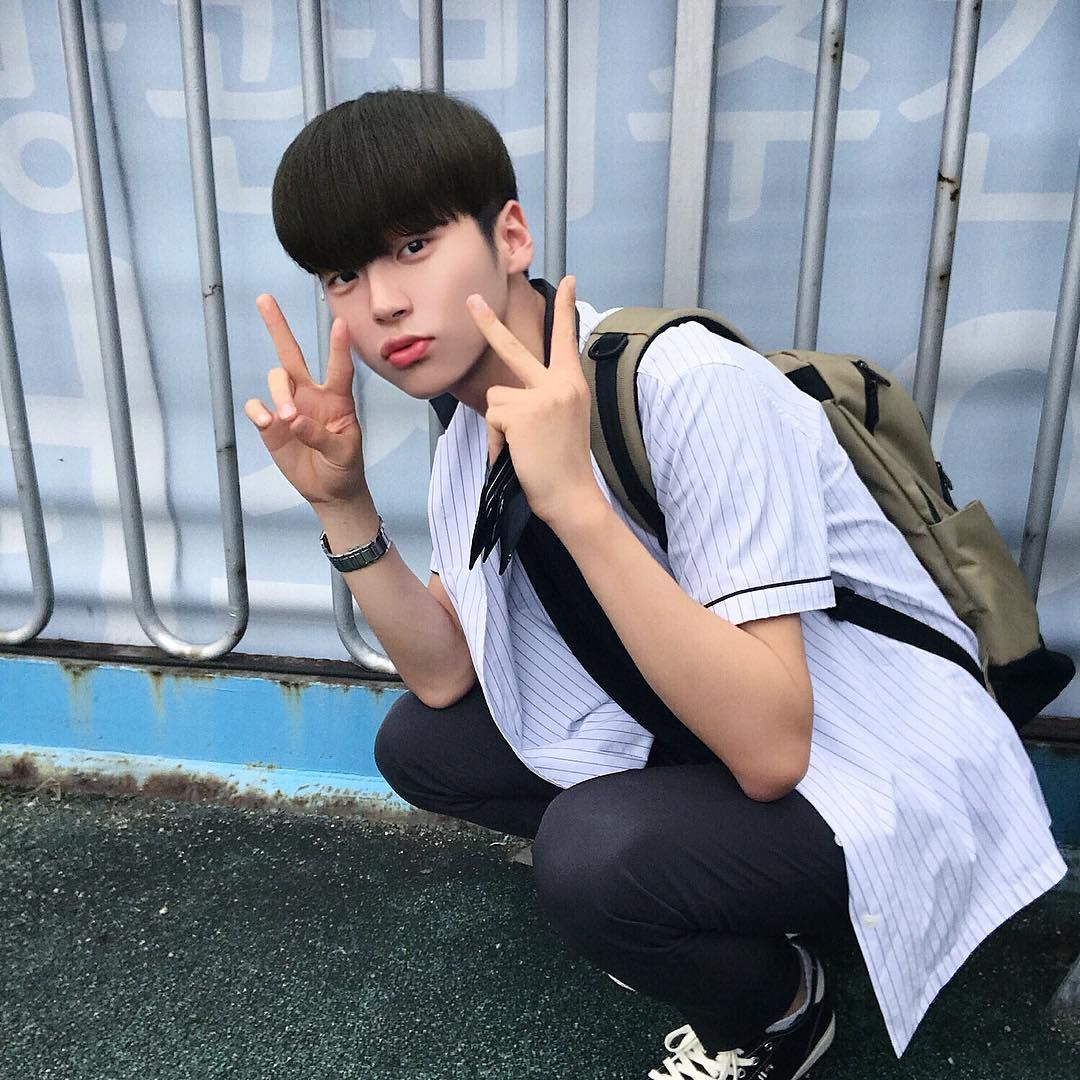 Shirts with striped patterns are a classic wardrobe staple for men and women alike. An everyday look can be achieved by wearing a tee underneath and matching pants. You may complete your adorable schoolboy look with a matching backpack and a classic Korean man hairdo. If you want a more formal appearance, wear a crisp shirt, tuck it all in, and then experiment with your haircut. You could also give up your backpack and utilize a suitcase instead.
Winter Outfit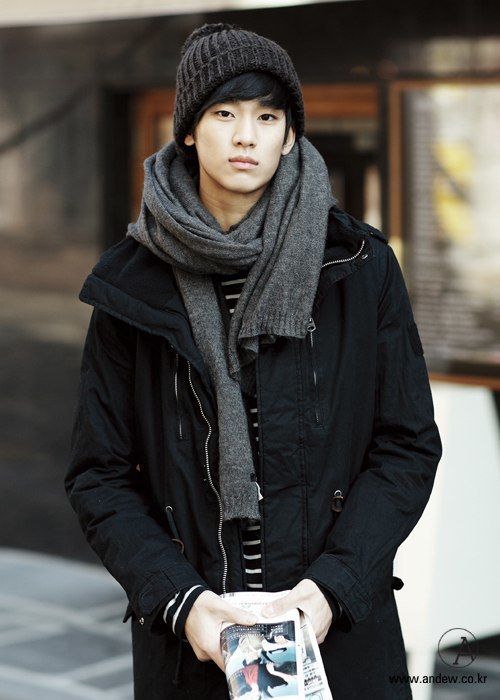 This is what Korean men typically wear throughout the winter months. It's both fashionable and useful, as you'll be protected from the elements. The ensemble's gray-black color scheme lends it an air of sophistication. A kaleidoscope of colors would have made it impossible to produce the same effect. If this is Korean fashion, we'll have to see what happens. These individuals are well-known for their unique sense of style.
Traditional Joseon Style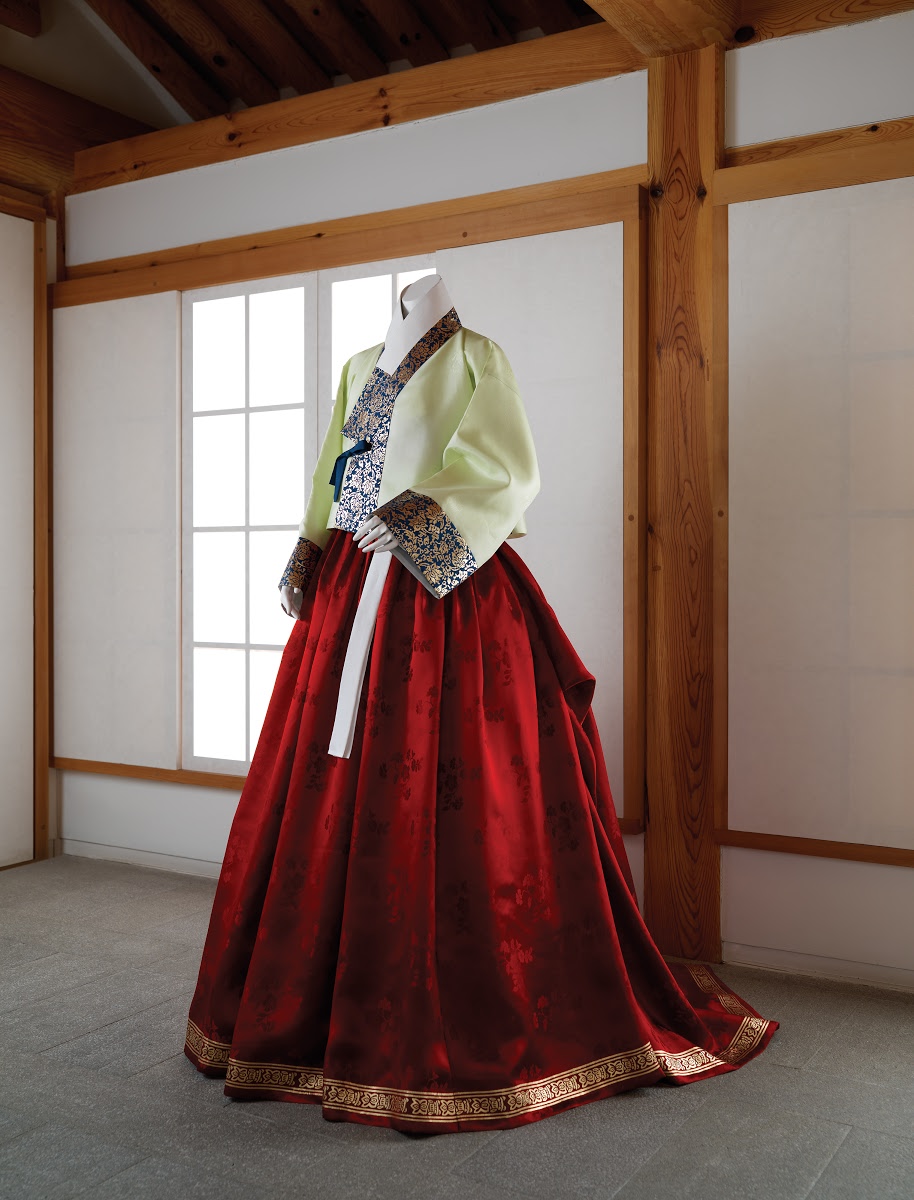 For our last three outfits, we'd like to showcase some of the traditional Hanbok outfits. Goryeo Dynasty inspired the traditional Hanbok used by the Joseon Dynasty (1392-1910). In a nod to Mongolian tradition, Goryeo designs feature lengthier tops and bottoms. With a shorter and tighter jeogori in Joseon, Hanbok gained a more modern style. During the mid-Joseon period, the length of the upper garment was slightly below the waist. Jeogori sashes were more common in the late nineteenth century, and they were worn around the chest as well as around the waist.
Casual Hanbok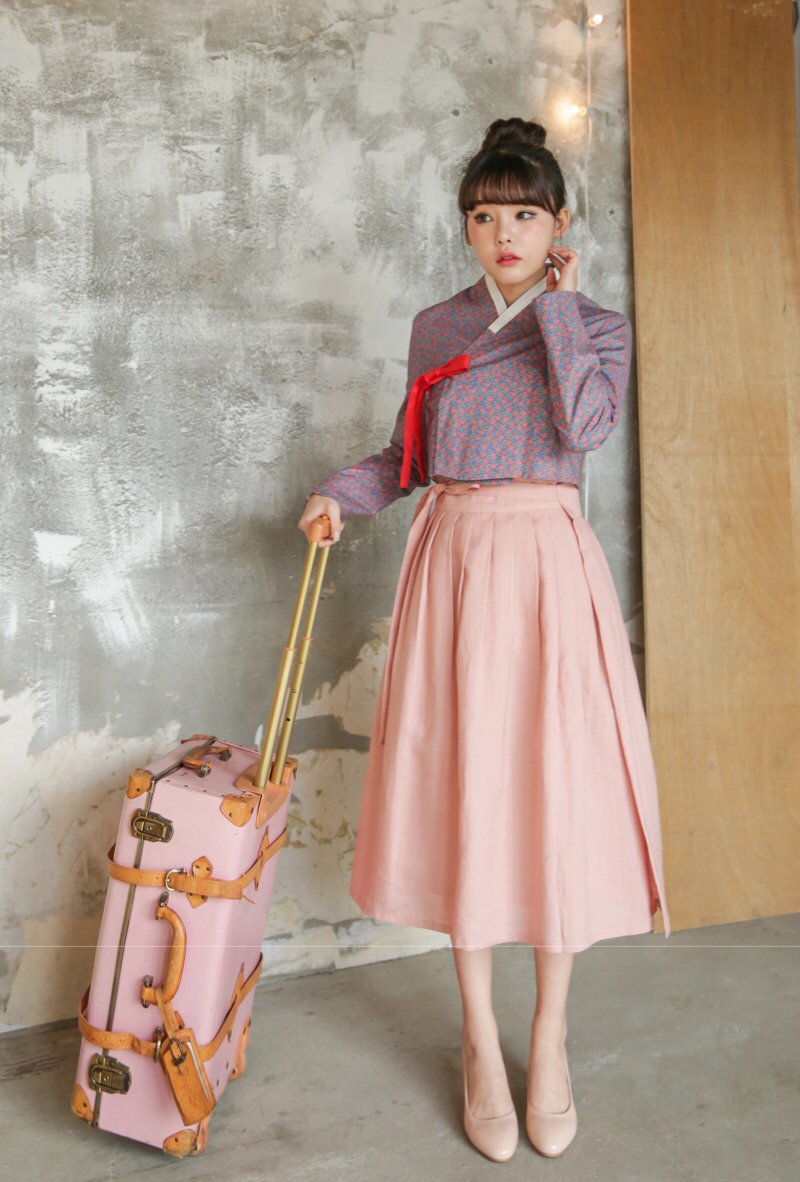 Incorporating floral prints, lace, and even the female ornamental adornment norigae, casual Hanbok is a modern spin on the classic design. Casual Hanbok has shorter skirts like most modern Hanbok, which are lighter and less layered than traditional Hanbok. If you want to wear them regularly, you can.
Bridal Hanbok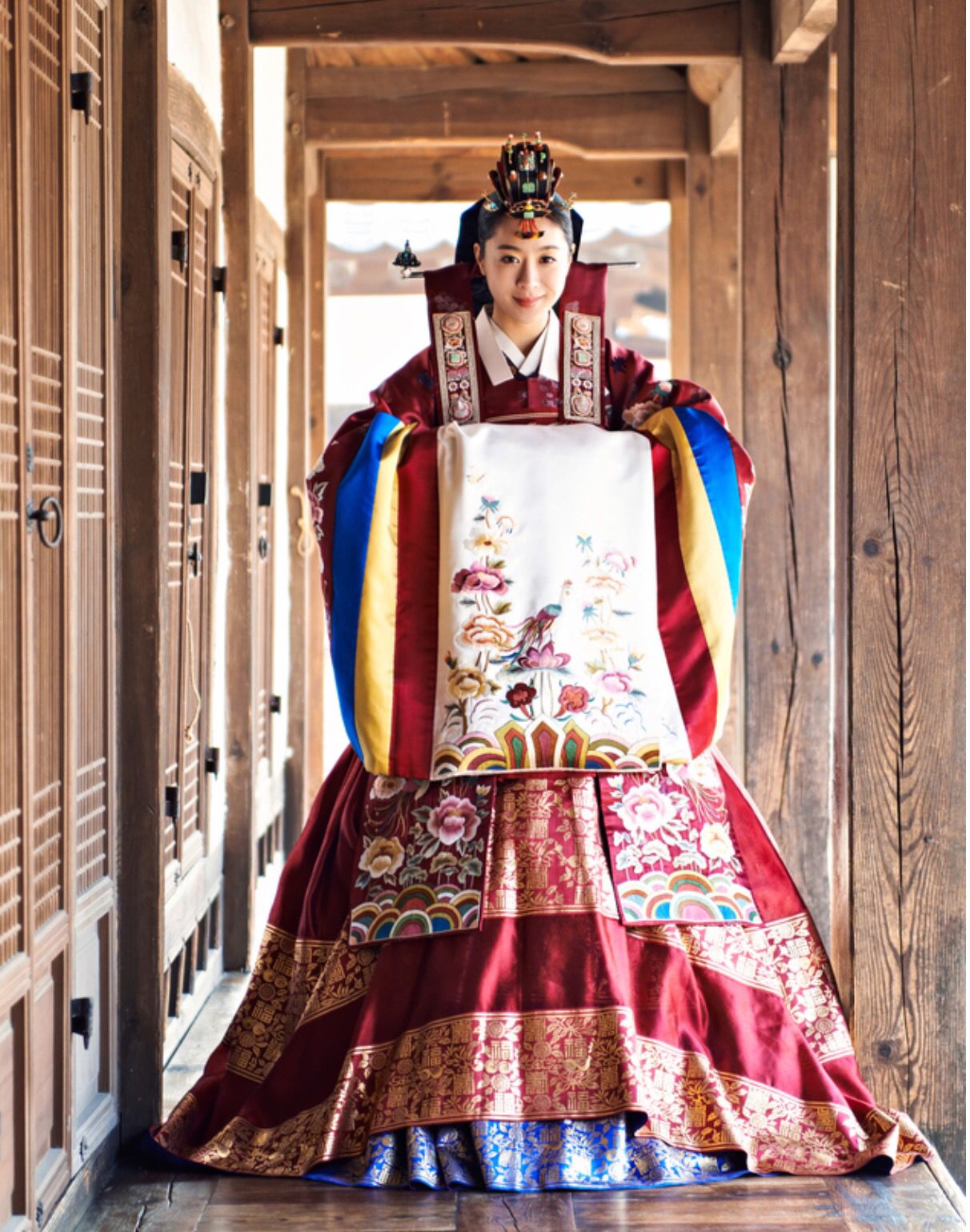 With its elaborate patterns and artwork, the Hanbok outfit often depicts wishes for marriage, family life, and childbearing in Korean culture. With a variety of traditional accessories, it is often red. Rather than Hanbok for the bride and groom's moms, modern weddings use Western wedding gowns for the bride. Modern bridal Hanbok has a fusion of Eastern and Western designs to keep the Hanbok tradition alive and please those looking for a unique wedding dress. It is similar to a Western wedding gown in that it features a white hue, beautiful stone and beading, lace, and an attached bridal train to represent the bride's femininity.
The emergence of Korean fashion can be attributed to four factors: the diversity of the fashion business, young designers, the Korean Wave, and a well-developed shopping environment. Korean Culture Wave (Hallyu) represented by K-pop and the quick IT infrastructure of the Dongdaemun Fashion Town are driving both new high-quality companies by young designers and the fast fashion markets of Dongdaemun. From traditional to contemporary, Korean fashion has it all, and it is without a doubt a very unique and interesting style.
How do you feel about Korean outfits and would you wear them? Let us know in the comments below