Graduating from college is an incredible achievement, and amidst the mix of emotions, it's important to take time to celebrate this milestone. With ceremonies taking place in various formats due to the pandemic, it's still an opportunity to dress up, enjoy the moment, and feel proud of your accomplishments regardless of the setting.
Selecting the perfect graduation outfit adds to the excitement of the day, even when wearing a cap and gown. And while some schools may require adhering to a dress code, there's ample room for personal style to shine through. To assist your search in looking your best on this special day, we've compiled a list of 15 stylish and festive graduation outfits that'll have you walking confidently on your big moment.
Basic Dress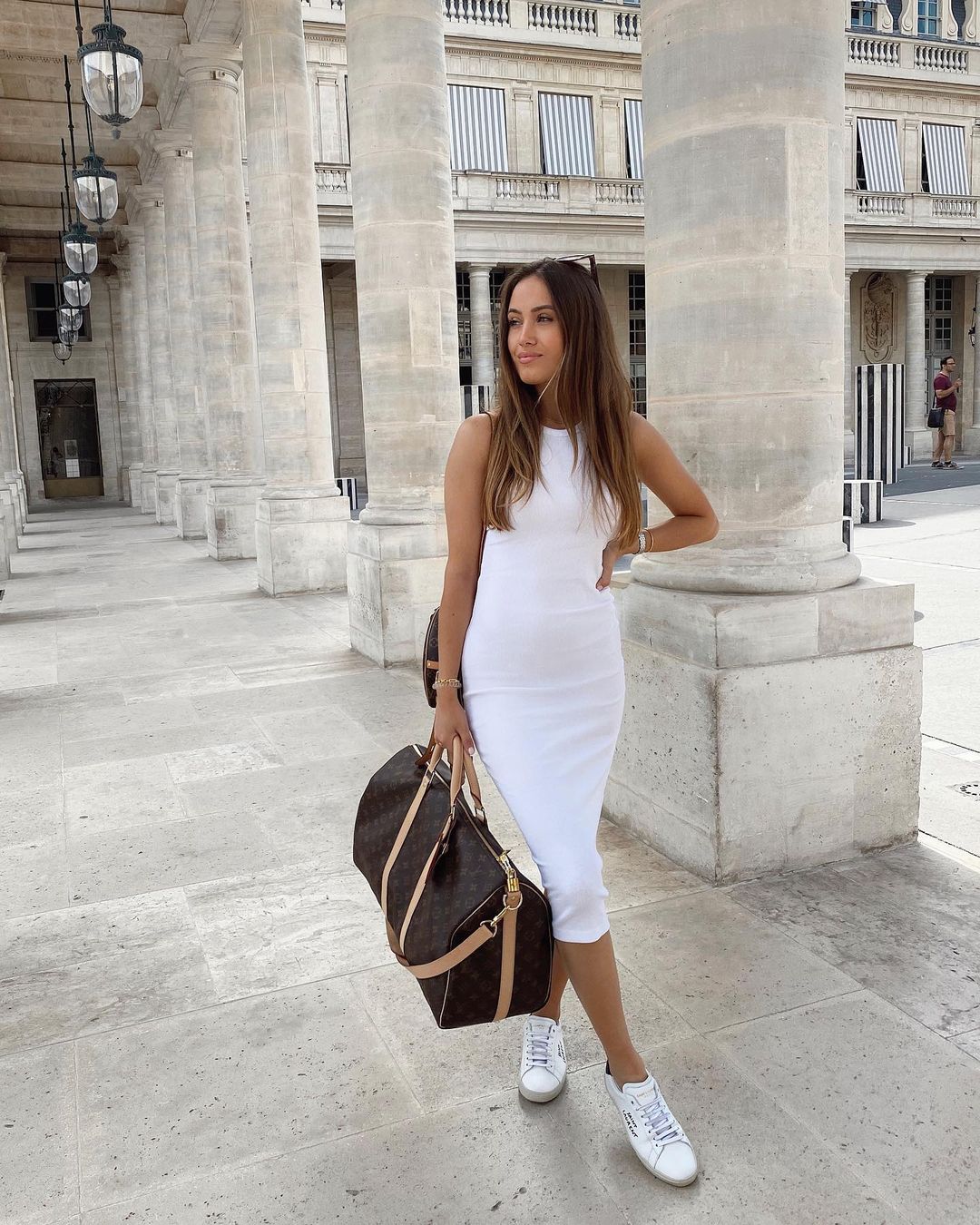 When it comes to graduation outfits, we believe that a basic dress is an essential item in anyone's wardrobe. A simple and elegant dress with a modest hemline is perfect for winter graduation ceremonies. Here are some features to consider when selecting the ideal basic dress:
Sleeve Styles: Opt for longer sleeves to stay warm in colder weather, such as 3/4 length or full-length options. Popular sleeve styles include bell, balloon, and bishop sleeves for added flair.
Length: Choose a dress length that is suitable for the occasion, such as knee-length or midi style. This ensures a refined and polished look.
Style: A classic A-line or sheath dress can flatter various body types while maintaining a professional appearance. These dresses are versatile, allowing for different styling and accessories.
Color: Neutral colors like black, navy, or charcoal gray are recommended for graduation attire. You may also opt for your school colors or something that matches your graduation stole.
Accessories: A graduation stole can be worn over the basic dress to add a pop of color and showcase your achievements. Don't forget to pair the dress with platform heels, which add height and sophistication without compromising comfort.
By selecting the right basic dress and incorporating these elements, we can ensure that our graduation outfits are both fashionable and appropriate for the special day.
Front Drape Dress
When selecting a graduation outfit, a front drape dress can be an excellent choice for its elegance and sophistication. We recommend considering the following fabric options for your front drape dress:
Lace: Incorporating lace into your front drape dress brings a touch of femininity and romance. It can be used as an overlay or as decorative appliqués on the bodice or sleeves.
Satin: Satin fabric offers a smooth and luxurious sheen that elevates the front drape design. It's perfect for creating a more structured silhouette while still being comfortable to wear.
Chiffon: For a lighter and airy feel, chiffon is an ideal choice. Its delicate nature allows the front drape to flow gracefully, adding an ethereal touch to your graduation outfit.
To sum up, a front drape dress made from lace, satin, or chiffon can make a stunning and memorable graduation outfit that showcases your personal style.
Two-piece Suit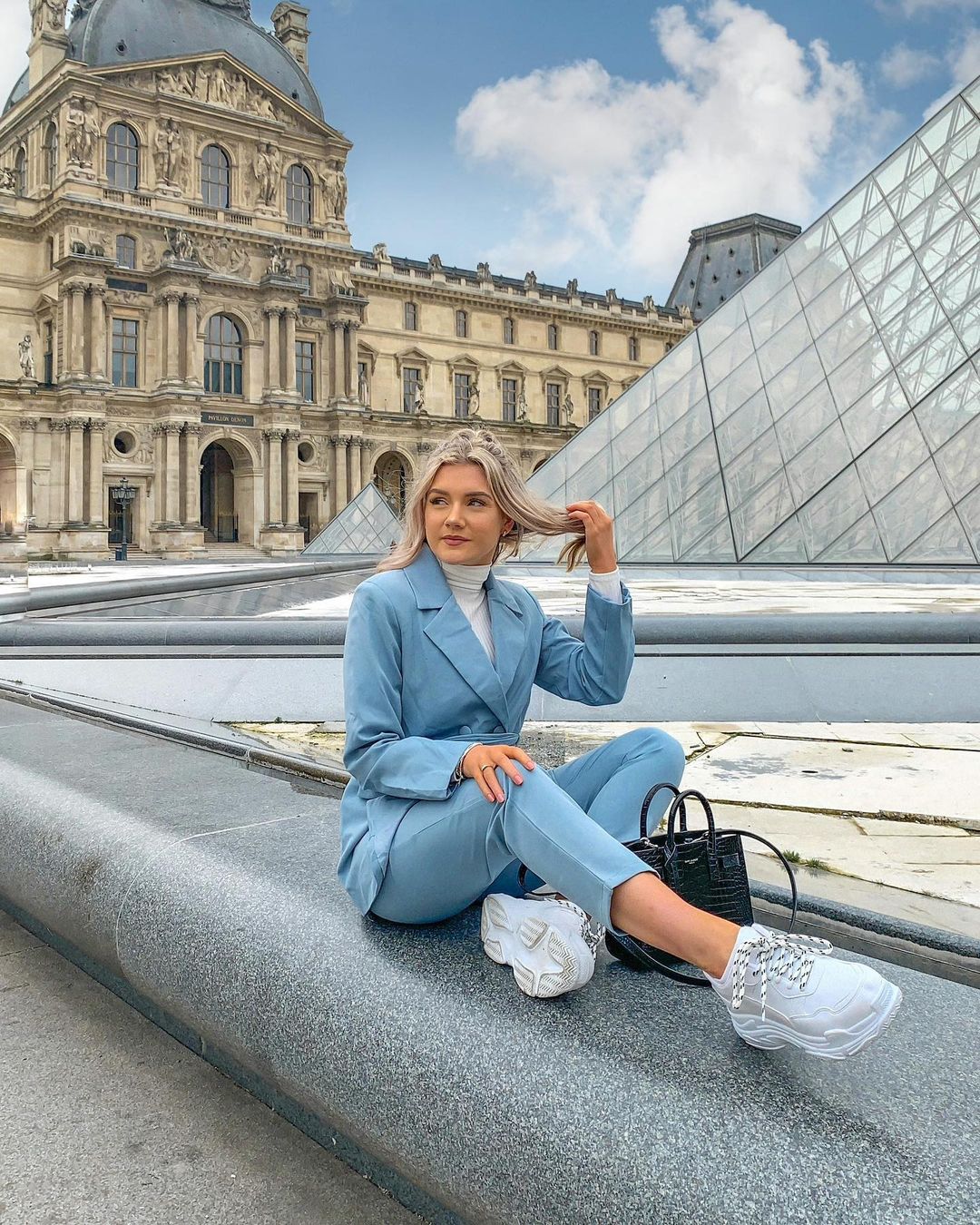 Whether it's semi-formal or slightly informal, a two-piece suit offers an elegant option for graduation outfits. By incorporating essentials like blazers and well-tailored pants, we can achieve a sleek and polished look. Let's assess some popular and versatile elements of the two-piece suit.
Blazer: A staple in any suit, a well-fitted blazer can be the foundation of our graduation outfit. Blazers come in various fabrics, styles, and colors, allowing us to choose the perfect one to enhance our attire.
Pants: Matching our blazer, a pair of well-tailored pants contribute to the overall elegance of the look. For an updated twist, we may also opt for jumpsuits, which provide a comfortable and trendy alternative while maintaining the semi-formal essence.
Accessories: Finish off our two-piece suit with appropriate accessories like ties, pocket squares, and belts. Furthermore, consider leather shoes or loafers to provide a streamlined appearance.
For those who may want to venture beyond the traditional suit, a high-quality leather blazer can add an edgy and stylish touch to our general graduation outfits. Another alternative, particularly for warmer climates, is a light-weight linen blazer that provides breathability while still maintaining a polished appearance.
No matter the style or material, a two-piece suit assures us that we'll make a confident impression at our graduation ceremony.
White Cocktail Dress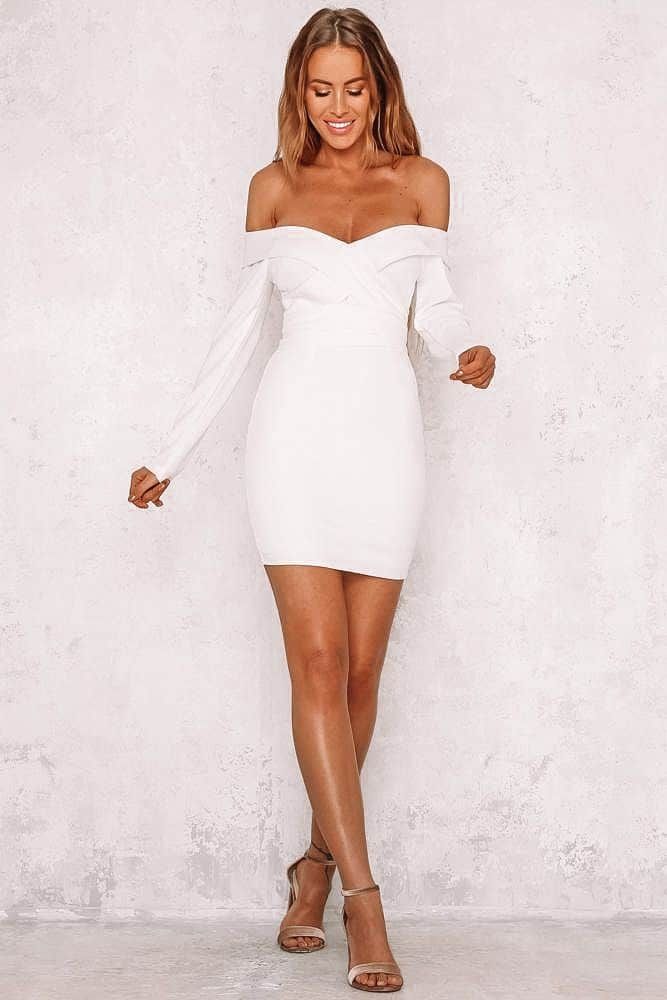 When choosing a graduation outfit, a white cocktail dress can be an excellent option for a stylish and timeless look. We believe it's essential to consider the dress cut, fabric, and details to ensure it fits the occasion. Here are some pointers on selecting the perfect white cocktail dress for your graduation:
Fabric: Opt for high-quality materials, such as silk, chiffon, or lace, to give your dress an elegant appearance. These fabrics are lightweight, breathable, and perfect for a sophisticated event.
Length: A cocktail dress typically falls at or above the knee. This length allows for comfortable movement and is suitable for formal occasions while still being fashion-forward.
Design: Look for unique details, such as intricate embroidery, beadwork, or cutouts, to stand out from the crowd while maintaining a polished look. Don't be afraid to choose a dress with a distinctive neckline, hem, or back design that reflects your personal style.
Fit: Ensure that your dress fits well on your body, accentuating your best features. You may want to consider investing in tailoring services to make sure the dress is a perfect fit.
For those specifically looking for white graduation dresses, consider adding a graduation stole, cap, and tassel in your school's colors to complete the look. Remember to wear comfortable and coordinated shoes, and choose accessories that complement your outfit without overpowering it. A white cocktail dress is not only a tasteful choice for graduation but also a versatile piece that can be worn at future events or celebrations.
Maxi Skirt
When selecting the perfect graduation outfit, a maxi skirt can be a versatile and elegant choice. Maxi skirts come in various fabrics, including knits, which offer a comfortable and stylish alternative on graduation day. Here are some key points to consider when choosing a maxi skirt for your graduation outfit:
Knits: Knitted maxi skirts provide both comfort and a lovely drape, making them an excellent option. They are typically wrinkle-resistant, ensuring you look polished throughout the event.
Wrinkle Prevention: If you opt for a non-knit fabric, be sure to choose a material that resists wrinkles, or take the time to steam or iron your maxi skirt before the ceremony to maintain a crisp appearance.
Color Coordination: Matching the color of your maxi skirt with your gown or school colors can create a cohesive and sophisticated ensemble.
Accessorize: Pair your maxi skirt with a simple blouse or tailored jacket to balance the outfit and maintain a professional look. Finish off the ensemble with statement jewelry or footwear that reflects your personality.
By incorporating a maxi skirt into your graduation outfit, we can express our unique style while staying comfortable and poised during this memorable occasion.
Deep V Neckline Dress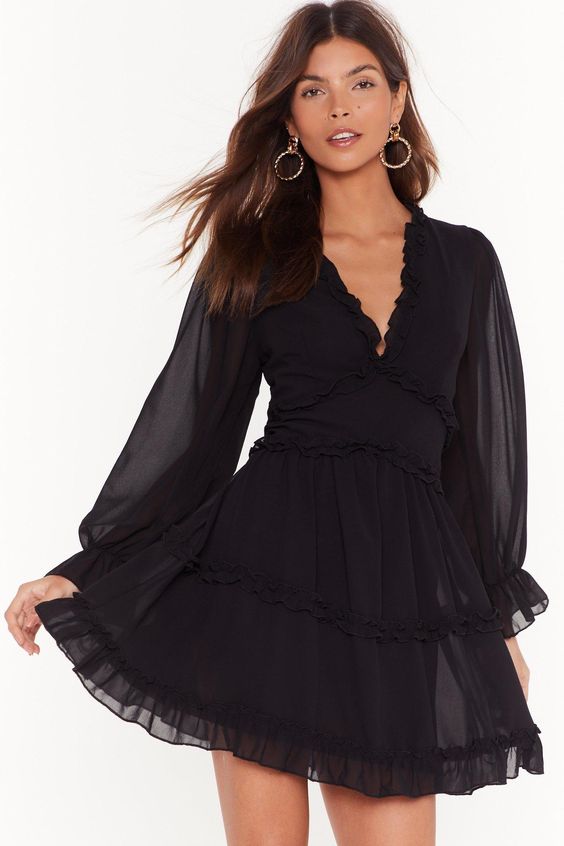 A Deep V Neckline Dress is a perfect choice for those seeking an elegant yet modern look for their graduation outfits. Embracing a classy and stylish appearance, it accentuates the neck and collarbone area, drawing attention to the upper body. The deep V neckline offers subtlety while allowing for individual customization with accessories.
One of the options we recommend is Midi Off-Shoulder Graduation Dresses. These dresses combine the allure of the deep V neckline with the added sophistication of off-shoulder sleeves – a trendy and chic feature that exudes confidence. Midi off-shoulder dresses provide a flattering silhouette and are perfect for those who want to showcase their shoulders and neckline.
Another excellent choice is the Maya brand that offers a variety of deep V neckline dresses, including midi off-shoulder designs, providing a great selection for our graduation outfit needs. Their high-quality fabrics and stylish patterns cater to diverse tastes and preferences.
To complement your Deep V Neckline Dress, we suggest the following styling tips:
Choose delicate jewelry, like a pendant necklace or dainty earrings, to highlight the neckline.
Opt for a pair of heels that match the dress color to elongate your legs and tie your look together.
Style your hair in a sleek updo to accentuate your shoulders and neck.
Keep in mind that your choice of shoes, accessories, and overall styling will enhance the sophistication and beauty of your deep V neckline dress. We are confident that our recommendations will impress and leave a lasting impression on your graduation day.
Bardot Dress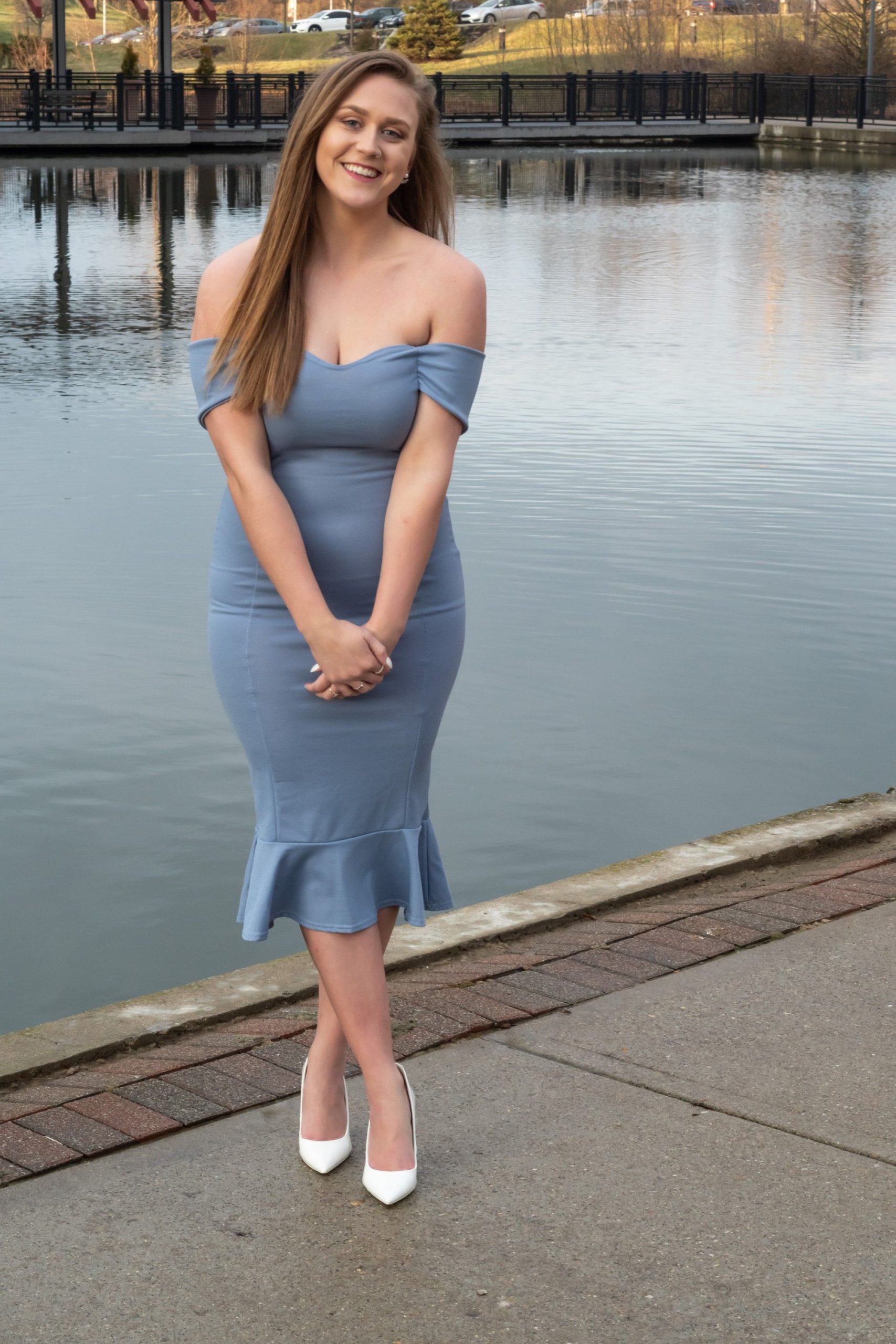 When it comes to graduation outfits, one versatile and stylish option is the Bardot Dress. Named after the iconic French actress Brigitte Bardot, this dress features an off-the-shoulder design that is both elegant and comfortable. Perfect for celebrating your academic achievements, the Bardot dress can be dressed up or down depending on the formality of the event.
We've compiled a few key points to consider when choosing a Bardot dress for your graduation:
Length: Opt for a dress that falls at or slightly above the knee to maintain a sophisticated appearance while still feeling comfortable and unrestricted.
Color: Stick to classic colors like black, navy, or white for a timeless look. You can also choose a pastel color or a floral pattern to showcase your personal style.
Material: Select a high-quality fabric such as silk, chiffon, or lace to make sure your dress is both comfortable and stylish.
Accessories: Pair your Bardot dress with understated jewelry like a delicate necklace or simple earrings to keep the focus on your dress and achievement.
Shoes: Complete your outfit with nude or matching heels, or opt for a fancy flat if you prefer comfort over height.
Here's a simple table summarizing our recommendations for finding the perfect Bardot dress for your graduation:
| Feature | Recommendation |
| --- | --- |
| Length | At or slightly above knee |
| Color | Classic colors or pastels |
| Material | Silk, chiffon, or lace |
| Accessories | Minimal and elegant |
| Shoes | Nude or matching heels |
Choosing a Bardot dress for your graduation outfit will undoubtedly make you look and feel confident while creating lasting memories of your special day.
T-shirt Dress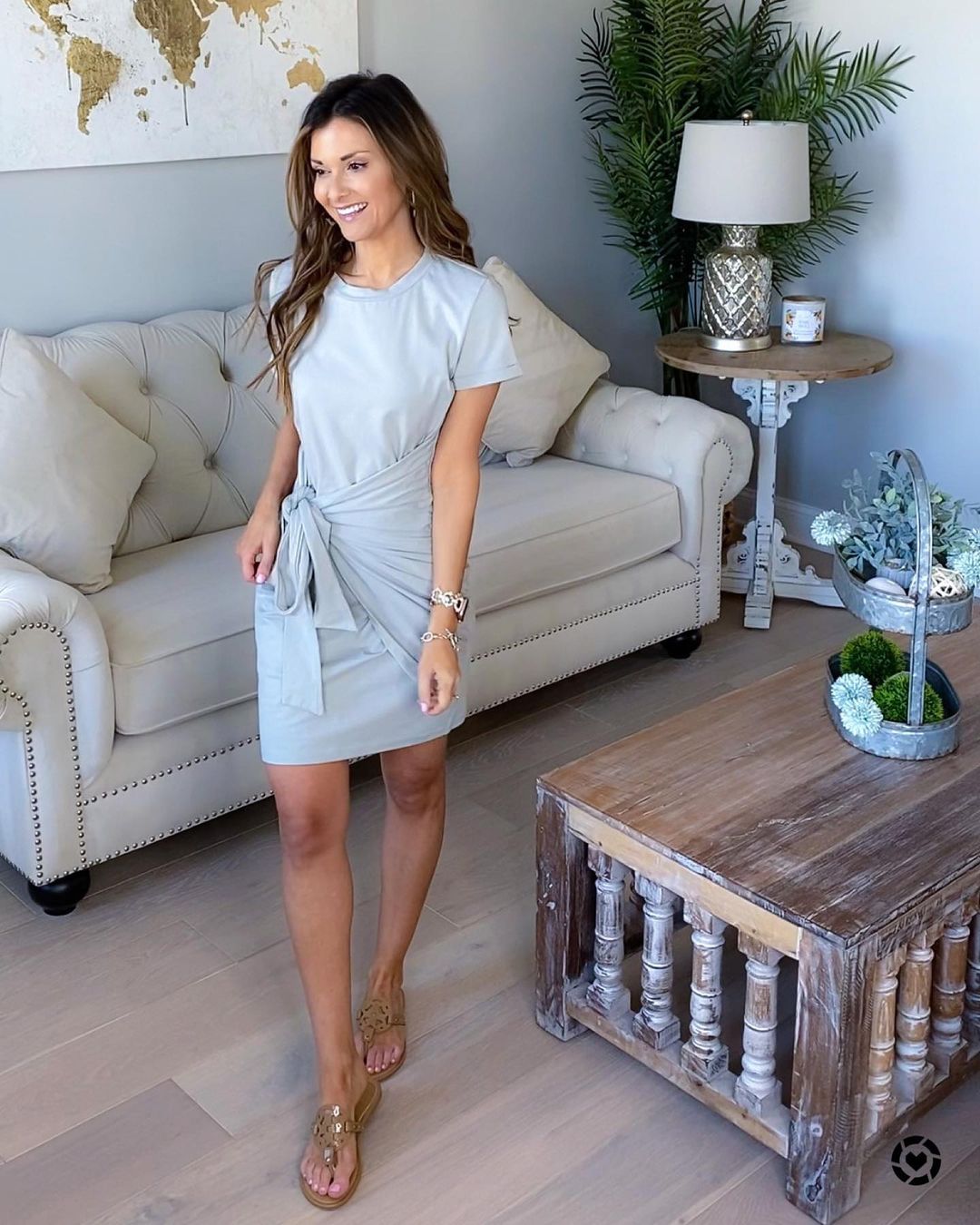 When it comes to graduation outfits, we recommend the versatile and stylish T-shirt dress. Our pick is a monochrome T-shirt dress, which combines the timeless elegance of black and white with the comfort of a more casual outfit. Below are some reasons we believe the T-shirt dress is an ideal choice for graduation outfits:
Comfortable: The T-shirt dress is loose and airy, allowing you to stay comfortable throughout the ceremony.
Ease of styling: A monochrome T-shirt dress can be easily paired with various accessories and shoes, depending on the desired look.
Affordability: T-shirt dresses are generally budget-friendly, ensuring you can look fashionable without breaking the bank.
Versatility: This dress can be dressed up or down, making it suitable for both the graduation ceremony and any post-event celebrations.
Incorporate LBD (little black dress) elements to create a more formal look by adding a statement necklace or a pair of heels. Overall, the T-shirt dress allows you to express your personal style while remaining comfortable and confident during an important life event like graduation.
Romper Dress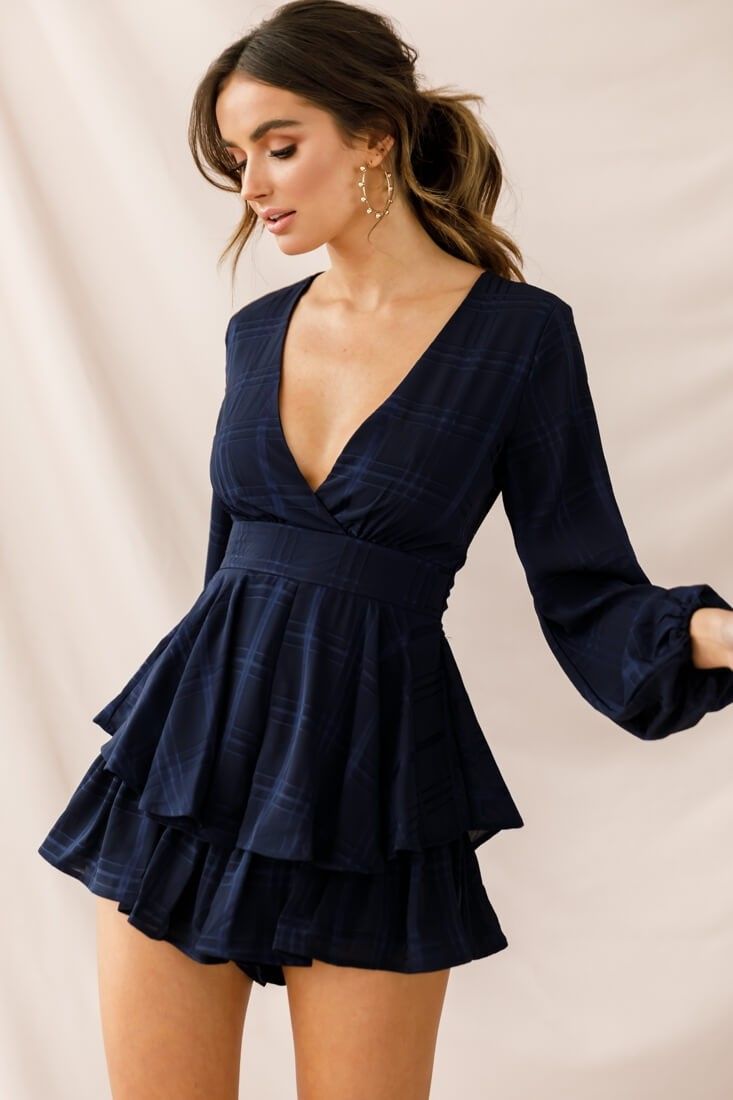 When it comes to graduation outfits, we believe a romper dress is a stylish and comfortable option. Romper dresses combine the best of both worlds – the elegance of a dress with the ease of shorts. They are a perfect choice for graduation ceremonies as they allow us to look chic while staying comfortable throughout the event.
Comfortable: A romper dress provides ease of movement, making it ideal for walking across the stage, posing for pictures, and celebrating with friends and family.
Versatile: Romper dresses come in varying styles, lengths, and materials, ensuring there is an option to suit every taste.
Stylish: With flattering cuts, unique designs, and beautiful patterns, romper dresses are a fashionable choice for graduates.
To make the most out of your romper dress, accessorize with a pair of classy heels, statement jewelry, and a graduation cap to complete the ensemble. Remember, confidence is key; walk into your graduation ceremony feeling proud and looking your best in a romper dress.
Day Dress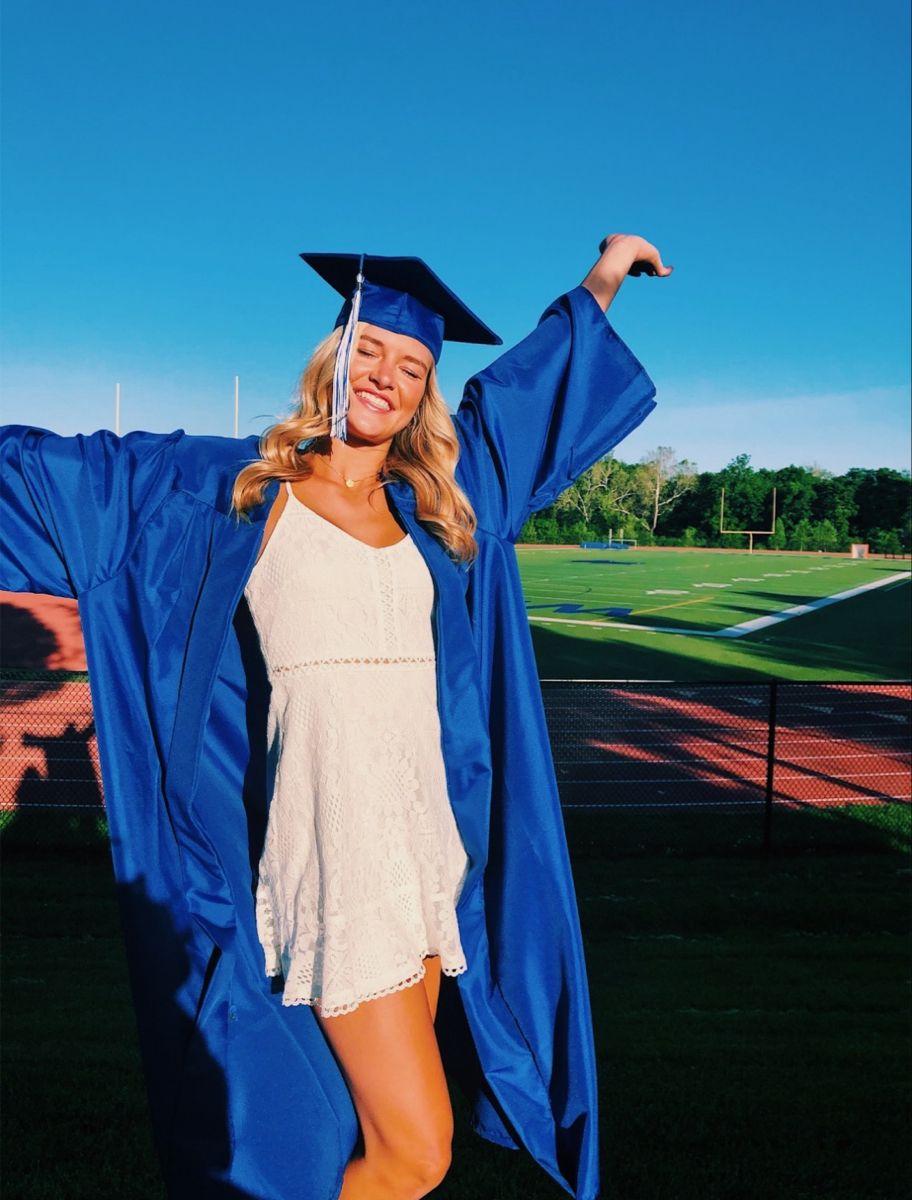 When selecting a day dress for graduation, we recommend considering long-sleeve styles that provide a balance of elegance and comfort. Long-sleeve dresses offer a classic and refined appearance, making them an excellent choice for such an important occasion.
When choosing a long-sleeved day dress, consider the following aspects:
Fabric: Opt for high-quality, breathable materials that suit the seasonal weather.
Color: Neutral colors like black, navy blue, or gray are timeless and convey sophistication, while pastel hues can add a refreshing touch.
Fit: Ensure the dress fits well, accentuating your figure without being too tight or restrictive.
Length: Opt for a knee-length or midi-length dress that is appropriate for a formal event.
Neckline: Choose a modest neckline that complements the overall style of the dress but is not too revealing.
By incorporating these elements into your long-sleeve day dress selection, we believe you'll feel confident and poised during your graduation ceremony.
Floral Dress
When it comes to graduation outfits, we can't overlook the classic and versatile floral dress. Perfect for any ceremony, floral dresses strike the right balance between elegance and playfulness. To ensure you look your best on the big day, let's explore some key tips for choosing and styling a floral dress:
Pattern selection: Choose florals that complement your body type and personal style. Smaller prints can create a subtle, sophisticated look, while larger prints make a bold statement.
Color scheme: Opt for colors that flatter your skin tone and work with other elements of your outfit. Don't be afraid to mix and match hues for a creative, eye-catching effect.
Dress length: Consider the dress code and venue when selecting a length. Midi and maxi dresses are often more formal, while shorter options like knee-length or above-the-knee can be fun and flirty.
Neckline and sleeves: Varying necklines and sleeve lengths can add interest to your look. Round, square, or V-necks are popular choices, and sleeve options range from sleeveless to long sleeves.
Fabric and texture: Choose comfortable, lightweight fabrics that will keep you cool during the ceremony. Materials like chiffon, lace, or silk are classy and breathable.
Accessorizing: Complete your outfit with understated, coordinating accessories such as minimalistic jewelry, neutral sandals or pumps, and a small clutch or purse.
Remember, the key to a winning graduation outfit lies in finding a floral dress that makes you feel confident and comfortable—allowing you to enjoy a memorable, stylish milestone!
Long Trousers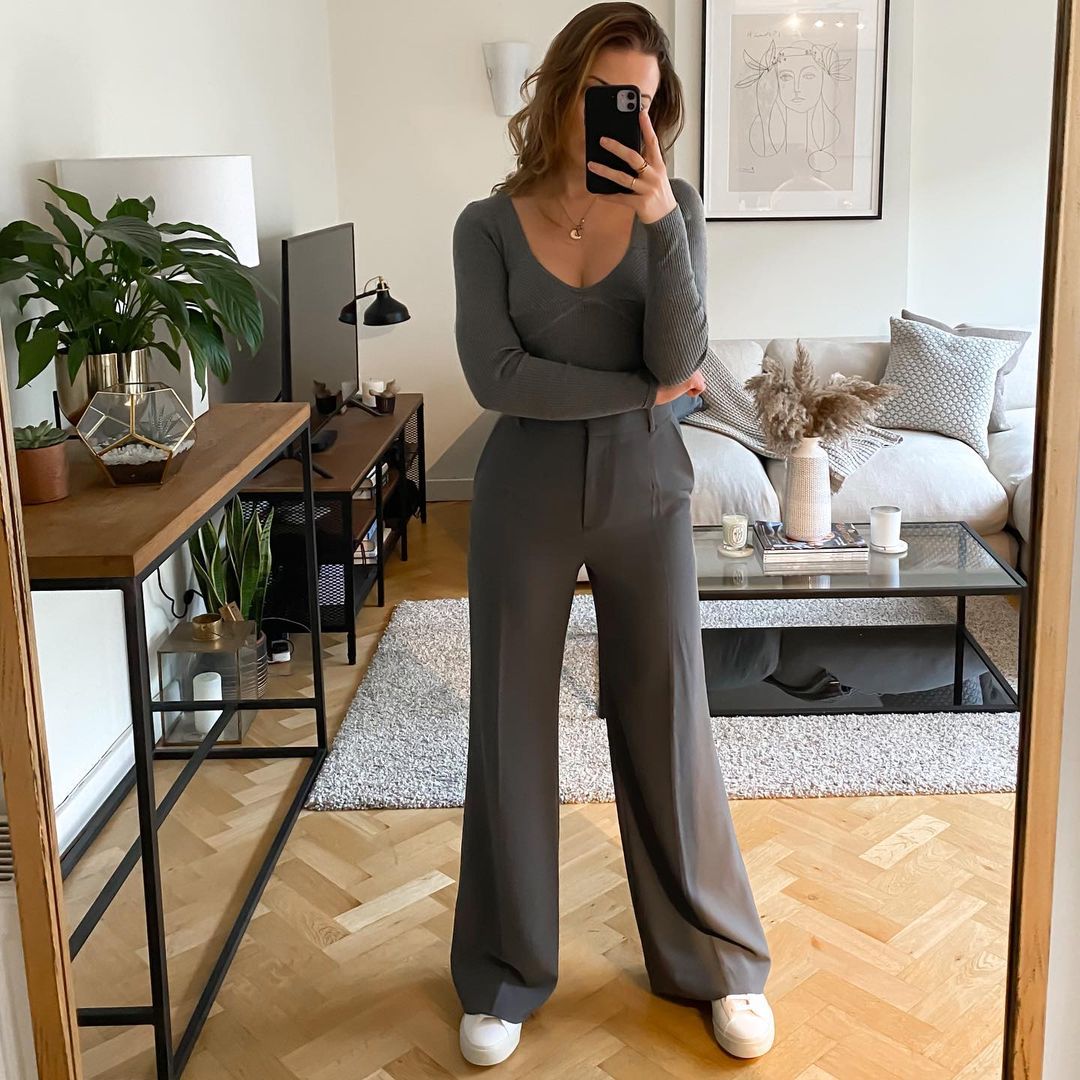 When dressing for graduation, we highly recommend incorporating long trousers into the outfit. These offer a stylish and comfortable option for both men and women. One popular choice is wide-leg pants, which can effortlessly elevate the overall appearance and give a sophisticated touch to the ensemble. These pants provide enough room to move freely throughout the ceremony and can be worn with a variety of shoes, making them versatile for any graduation event.
Long trousers are not only stylish, but they are also functional, especially when designed with pockets. Pockets allow us to store essentials like our phones, wallets, or keys to ensure they are within reach on the big day. They can be found in various styles, ranging from discreet side pockets to statement cargo-style pockets.
To summarize, for an ideal graduation outfit, consider wearing long trousers that are both fashionable and functional. With options like wide-leg pants and convenient pockets, we can step into our graduation looking polished and feeling confident.
Emerald Green Dress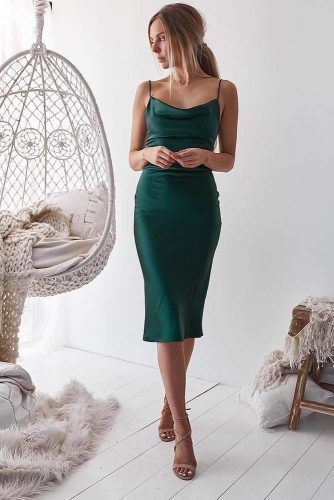 For graduation outfits, an emerald green dress made of satin can be a fantastic choice. We love the elegant and timeless appeal of this rich color, and the luxurious satin fabric adds extra sophistication to the finish.
Here are some recommended features for an emerald green satin dress:
Neckline: A tasteful neckline, such as a V-neck or a boat neck, complements the silhouette of the dress.
Length: Opt for a midi or maxi length to elevate the formality.
Sleeves: Depending on personal preference, sleeveless, short sleeves or long sleeves can all work well with this color and fabric.
Fit: We suggest a fitted or A-line cut that flatters the body's natural curves.
Accessories: Silver or gold accessories can add some sparkle and contrast to this deep color.
In conclusion, an emerald green satin dress is a stylish and confident choice for a graduation outfit, making it both fashionable and memorable.
Fancy Dress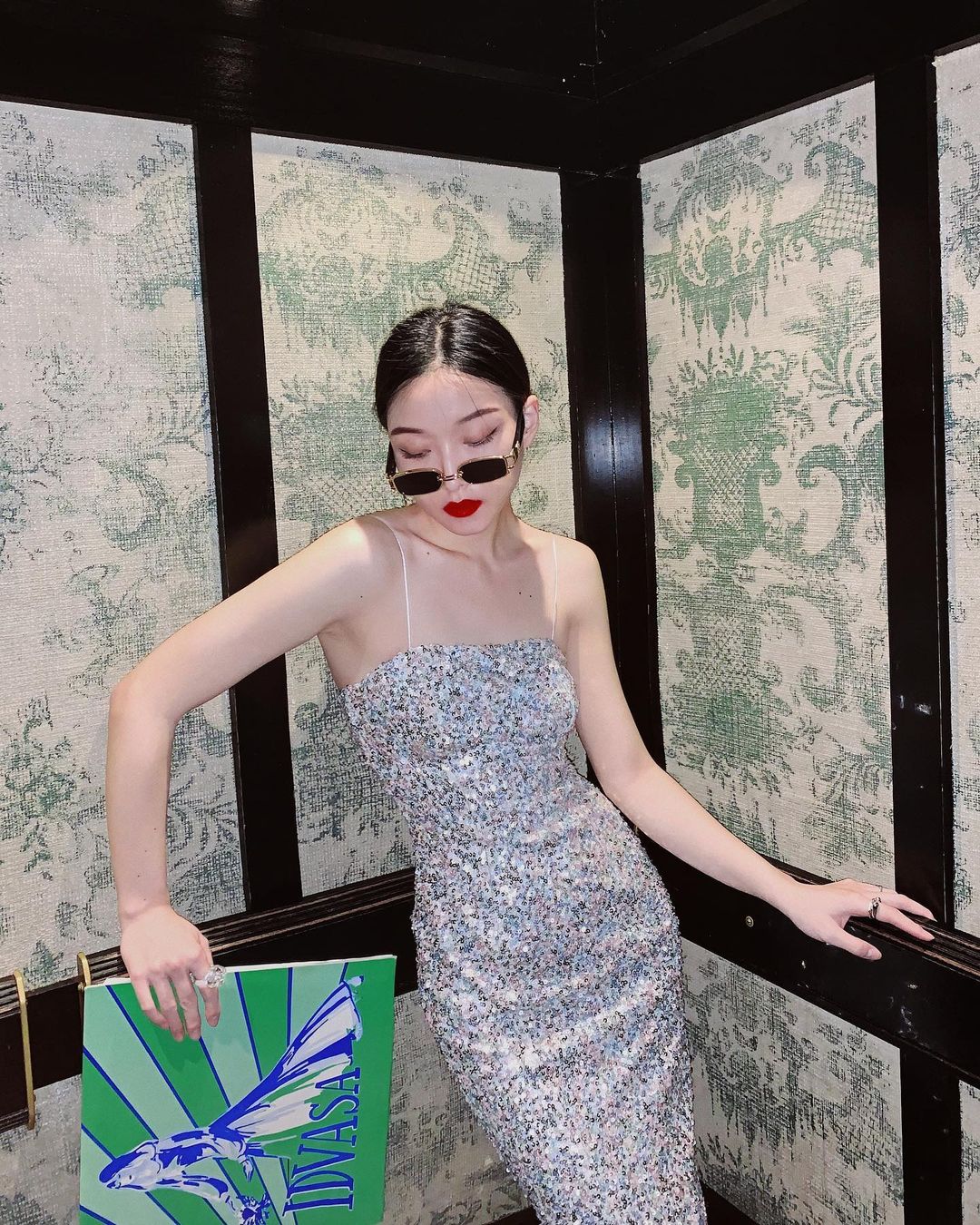 For a dazzling graduation look, we suggest incorporating sequins and party dresses into your outfit. This combination effortlessly adds a touch of sparkle and sophistication to your overall appearance.
Here are some of our recommendations when selecting a fancy dress:
Sequin embellishments: Opt for dresses with strategically placed sequins on key areas like the bodice or hemline, enhancing the design without being too overwhelming.
Balancing the sparkle: Ensure the sequined sections are balanced with solid-colored materials, creating a harmonious appearance.
Comfort: Graduation events can be long, so prioritize comfort by choosing a dress with a relaxed fit and breathable fabrics.
To complete your fancy dress look, consider these accessory tips:
Minimalistic jewelry: Oversized or flashy pieces can clash with sequins; instead, choose understated accessories like a delicate necklace or elegant stud earrings.
Neutral shoes: Pair your fancy dress with neutral-toned footwear to avoid competing with the sparkle of your outfit.
Polished hairstyles: Opt for sleek hairstyles like a classic chignon or simple curls to complement your overall sophisticated look.
By incorporating these tips, we ensure you will look stunning at your graduation with a fancy dress that exudes confidence and elegance.
Pastel Red Dress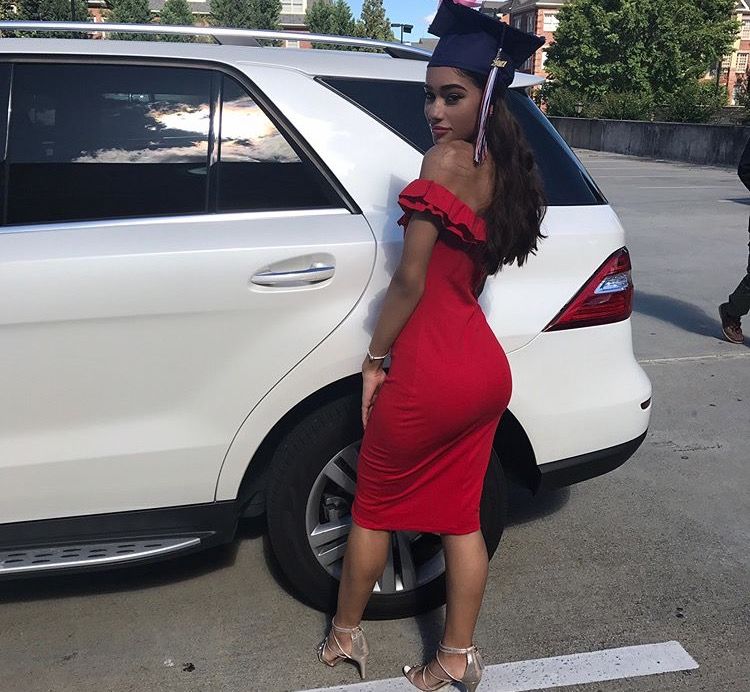 In our selection of graduation outfits, a pastel red dress is an elegant and timeless choice. This color brings an air of sophistication and warmth, perfect for such a milestone event. Here are some key features to consider when choosing a pastel red dress for your graduation:
Fabric: Opt for lightweight fabrics such as chiffon or silk to ensure comfort and a flowy appearance.
Length: Knee-length or midi dresses are suitable for graduation ceremonies, maintaining an appropriate level of formality.
Neckline: A modest neckline, like a scoop neck or a V-neck, helps to create a balanced and polished look.
Sleeve Style: You can go with various sleeve styles, including sleeveless, cap sleeves, or even short sleeves for added elegance and comfort.
Details: Subtle details, like ruching or pleats, can add visual interest to the dress without overpowering it.
When accessorizing your pastel red dress, consider the following:
Shoes: Pair the dress with nude, gold, or black heels to create a cohesive and harmonious look.
Jewelry: Delicate gold or silver pieces, such as a dainty necklace or stud earrings, complement the dress nicely.
Bag: A small clutch in a neutral or metallic color is a practical yet stylish choice.
Remember that this is your special day, so choose a pastel red dress that makes you feel confident, comfortable, and radiant as you celebrate your achievements.