If you're reading this, we can probably guess that you're about to graduate from college, which is a huge reason to party. Obviously, achieving something like this can make you feel a lot of different things. You got through the awful group projects and late-night studying to get your degree, but you might be leaving behind your best friends to start a new chapter. It can be both good and bad. And on top of all that, you did it all during a global pandemic, which is stressful and can make you anxious even without school. But you should be SO proud of yourself, and you deserve a party!
Even if your college graduation isn't exactly what you had in mind, you can still dress up and have a good time. Whether your school is holding a ceremony outside or online, you can still wear something festive. Do I need to tell you that you will never have to take another test? Unless you're going to graduate school, that is… And that's something else to be happy about.
When you finally get up to accept your diploma, you should feel like you can walk that aisle (and the stage) like it's your runway. Even though you'll probably be wearing an itchy polyester cap and gown, you'll feel more confident when they call your name if you're wearing a stylish outfit underneath. Even if you have to wear a white graduation dress because of a dress code, you can still show off your own style under your robe.
Here are 15 amazing graduation outfits you can rock on your big day!
Basic Dress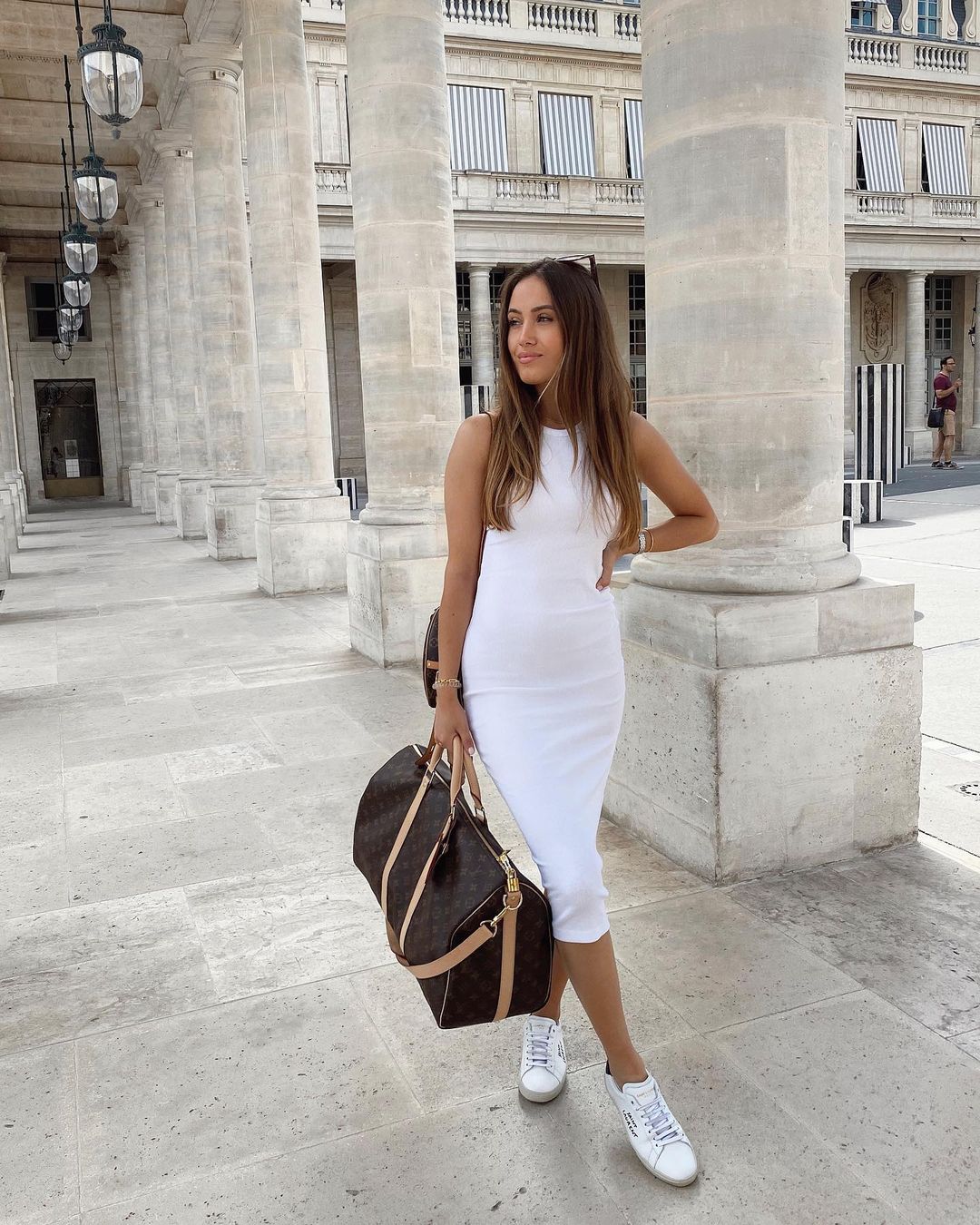 Dresses that are simple and fit well are the valedictorians of graduation outfits. They are the best of the best. They are light and fit to your body, so you don't have to worry about thick material bunching up under your gown and making lumps. They're also easy to dress up or down and can be used as a base. You can wear them with heels, sneakers, or flats, and you can keep a cardigan or blazer in your car for activities after the ceremony.
Front Drape Dress
The twisting of the fabric across the front of this magenta dress adds interest without taking away from your graduation gown, of course. If you wear it with color-blocked sandals, you'll be good to go.
Two-piece Suit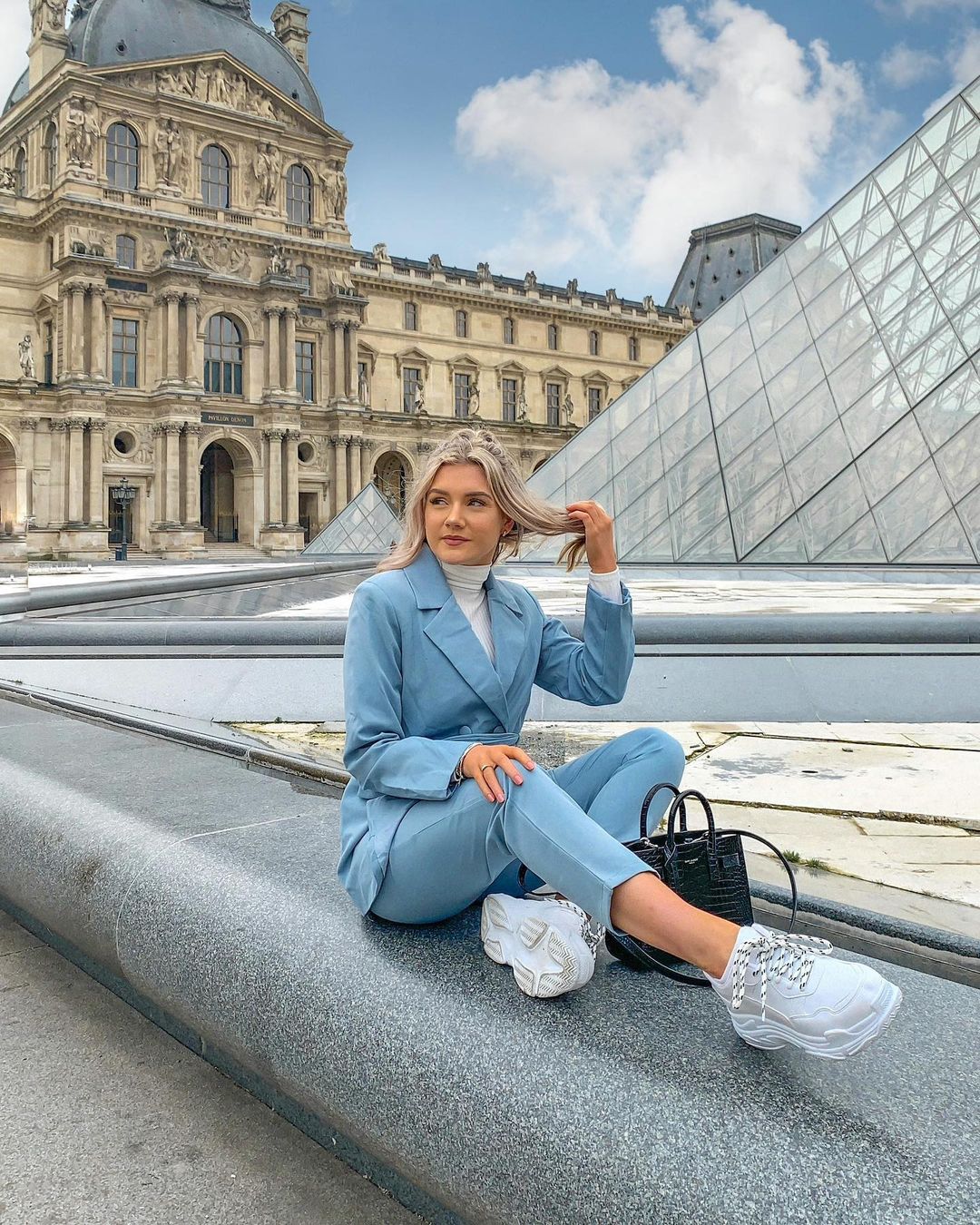 If you like structured looks, you can't go wrong with a matching two-piece suit. This is especially true when you consider that co-ords were once worn to formal events. It's a sharp look that gives off a professional vibe, so it's a great outfit for going to work.
White Cocktail Dress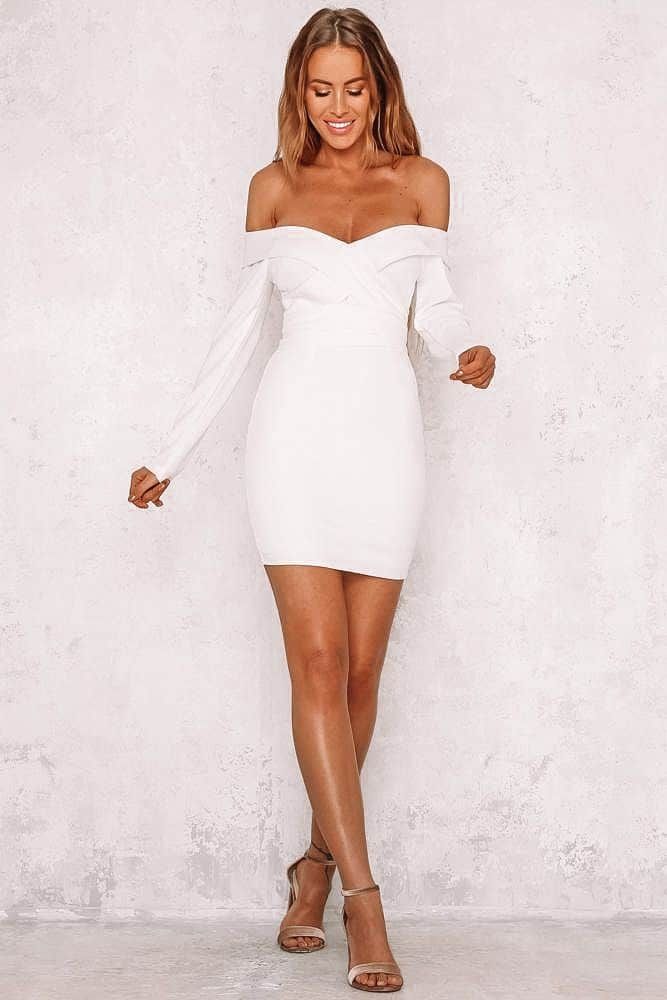 In this lacey piece, you've earned an invitation to the graduation after-party! You will absolutely make a statement in this sleek black dress. If you're looking to show off your curves in a flattering way, go no further than this stunning gown. Let the dress do the talking with nude heels and a box clutch.
Maxi Skirt
Maxi skirts are simple and easy to wear. If you're wearing a heavy robe on top, trust us when we say that the airflow will be nice. Plus, maxi skirts are great for spring because they are easy to dress up or down. Wear it with a crop top or bodysuit, a pair of chunky platform sandals or clean white sneakers, and stackable bangles or necklaces that go on top of each other as accessories.
Deep V Neckline Dress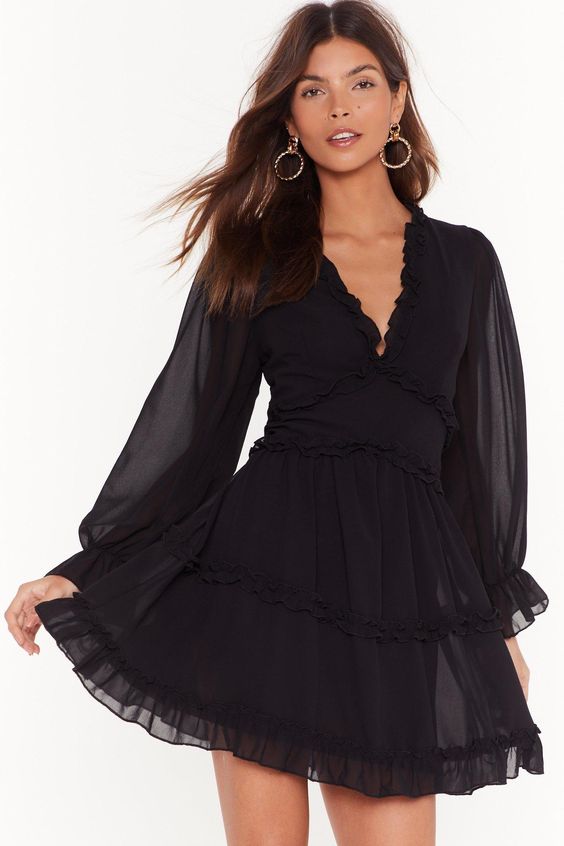 A simple black dress with ruffles, a deep V, and balloon sleeves is not so simple. Pair it with black heels or ones that go with the colors of your school. Cute!
Bardot Dress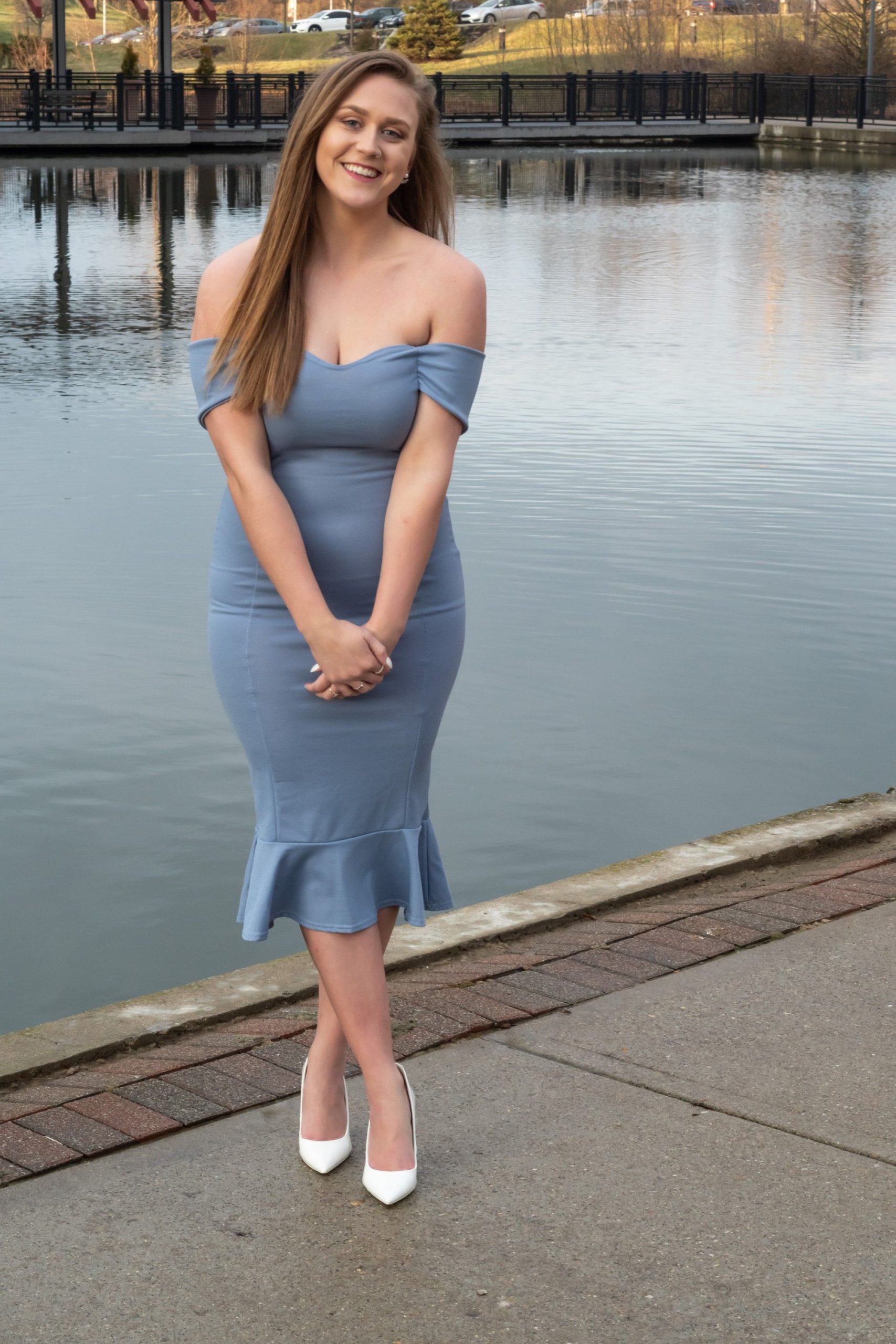 This figure-hugging midi dress is ideal for a variety of events, not just graduation. Make a statement with this dusty blue gown, which features a Bardot neckline and frills at the hem.
T-shirt Dress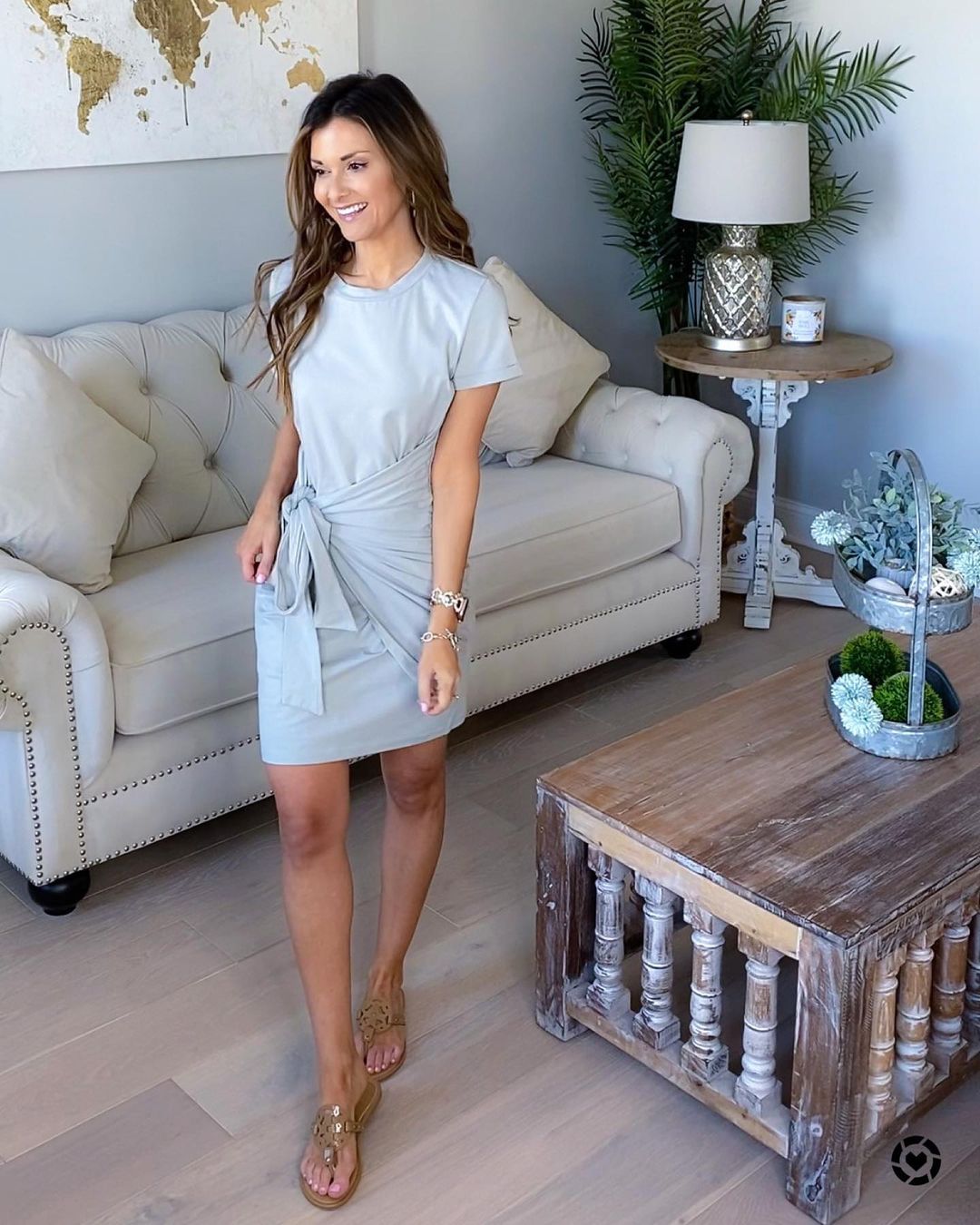 For the last two years, graduations probably looked a little different. This year that might change. However, if your school is holding a virtual ceremony or you just want to watch from home, there's no shame in wearing something cute and comfortable, like a T-shirt dress. Add sneakers or flats to finish off the casual look.
Romper Dress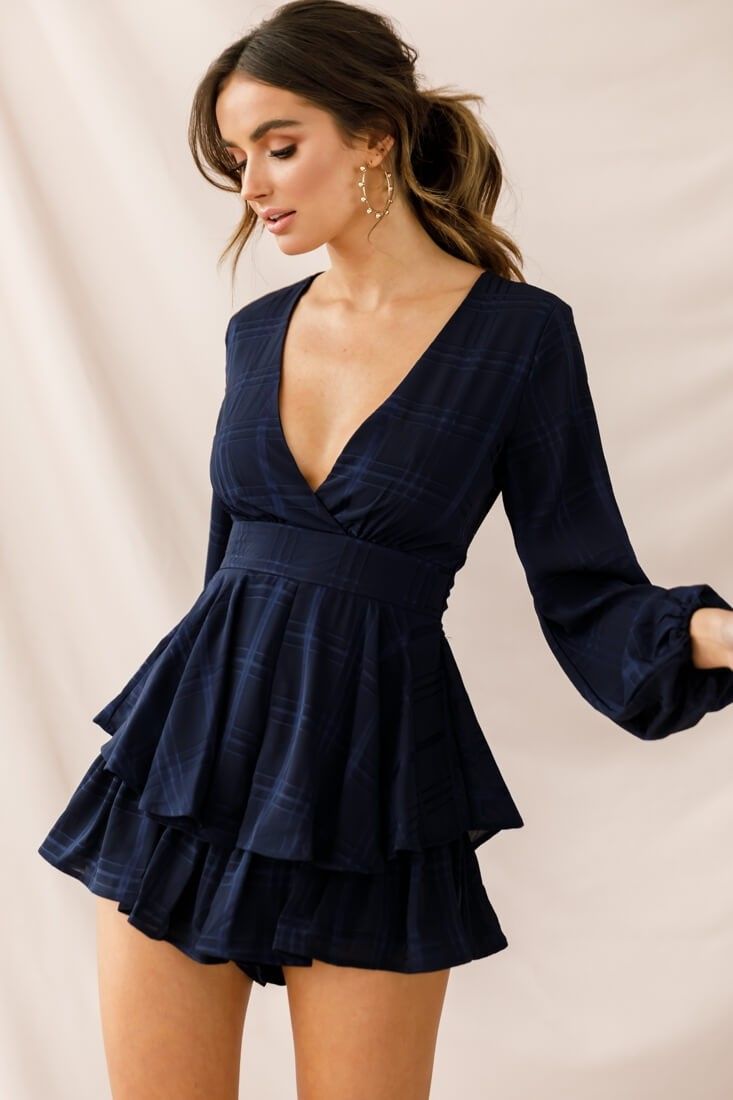 Wear this playsuit and you'll look like a savage. This tie-waist dress has a beautiful effect thanks to its delicate lace design, deep plunging neckline, and sheer back. Make an impression with a pair of strappy heels and you'll be ready for a night out with the ladies.
Day Dress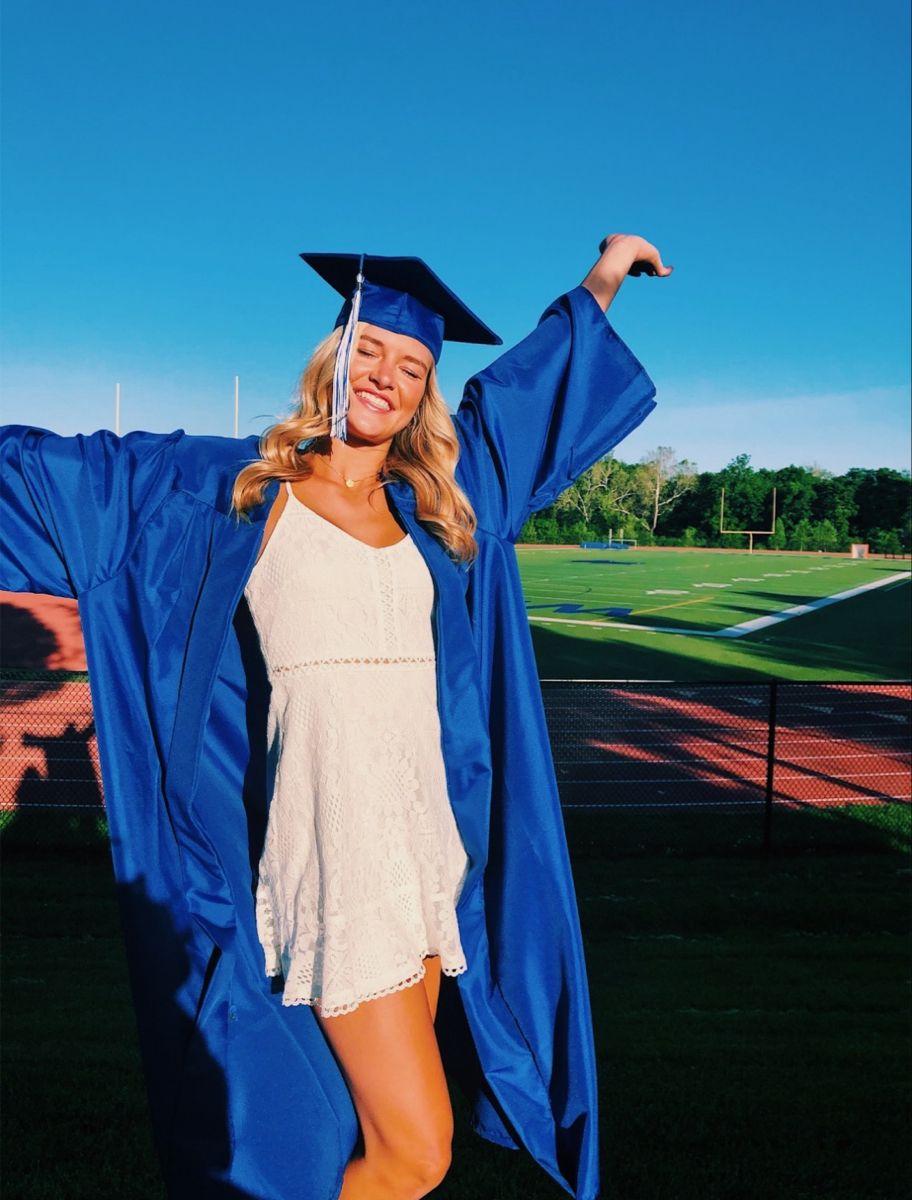 This tight dress with a vivid white print guarantees that everyone will notice you when you walk around with your diploma. Put on some heels made of metallic material to make the outfit even more entertaining.
Floral Dress
A long dress under your cap and gown is not the best graduation outfit, but here's an idea that shows the perfect way to wear a long dress to a graduation ceremony. The key is not to wear a dress with a lot of dragging.
Long Trousers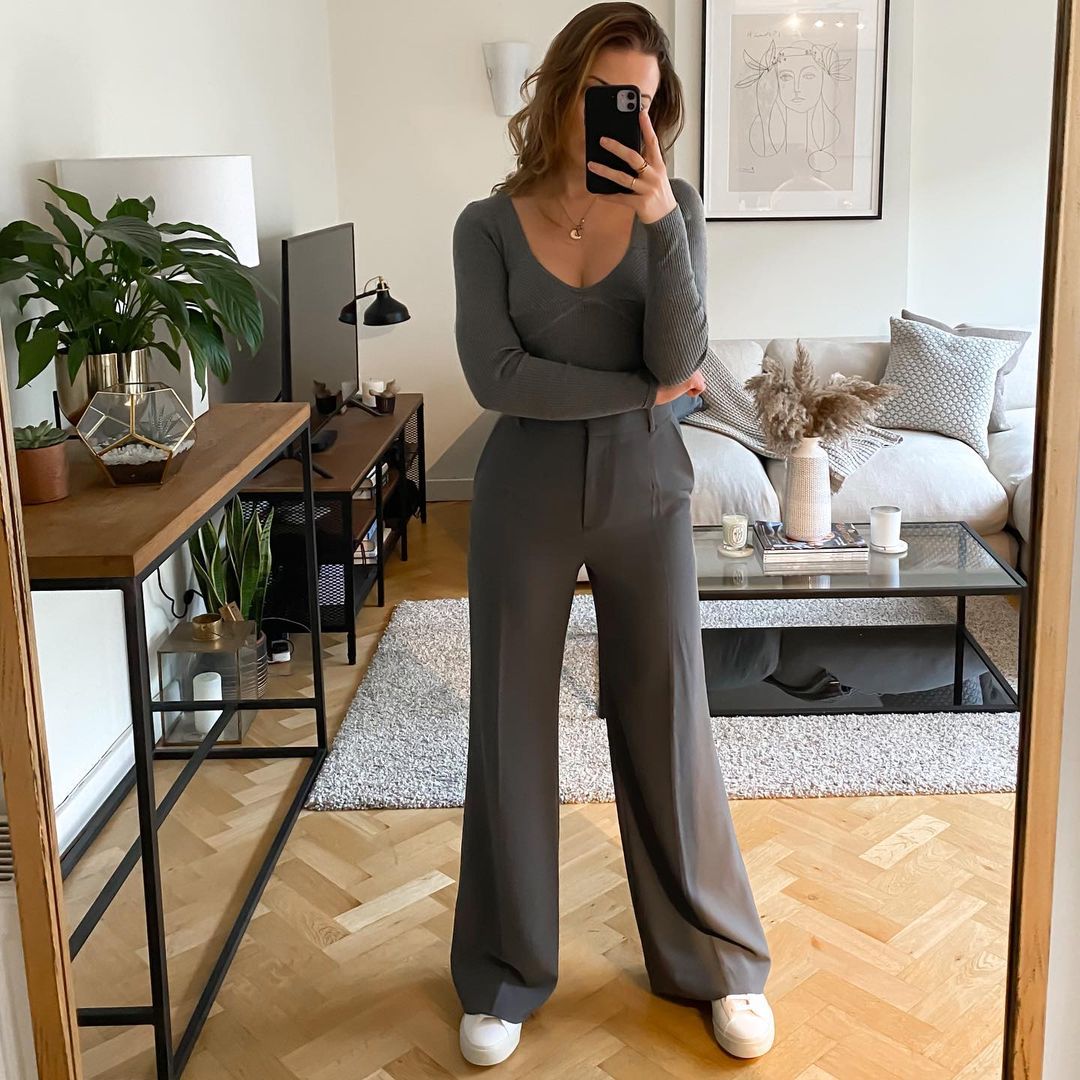 Even if you're staying home on graduation day to watch your ceremony and eat delicious takeout, do yourself a favor and change out of your sweatpants and into a pair of pants. So, if someone pulls out a camera, you'll look semi-formal and put together, but you'll feel just as comfortable as you would in loungewear. Add a new T-shirt and some chunky jewelry to dress up the look. After the photo op, take off the jewelry and put on a crewneck to feel cozy.
Emerald Green Dress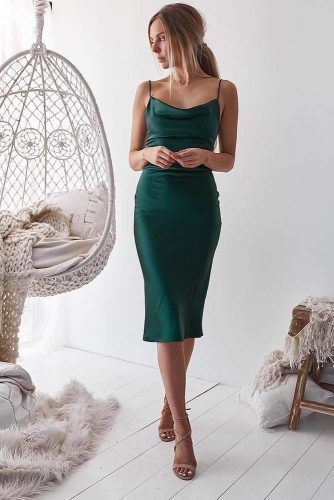 This midi dress is perfect for graduation and has everything we love right now. What's not to like about a dress that is emerald green, has no sleeves, is pleated, and midi length? Style with heels that are barely there for a look we love.
Fancy Dress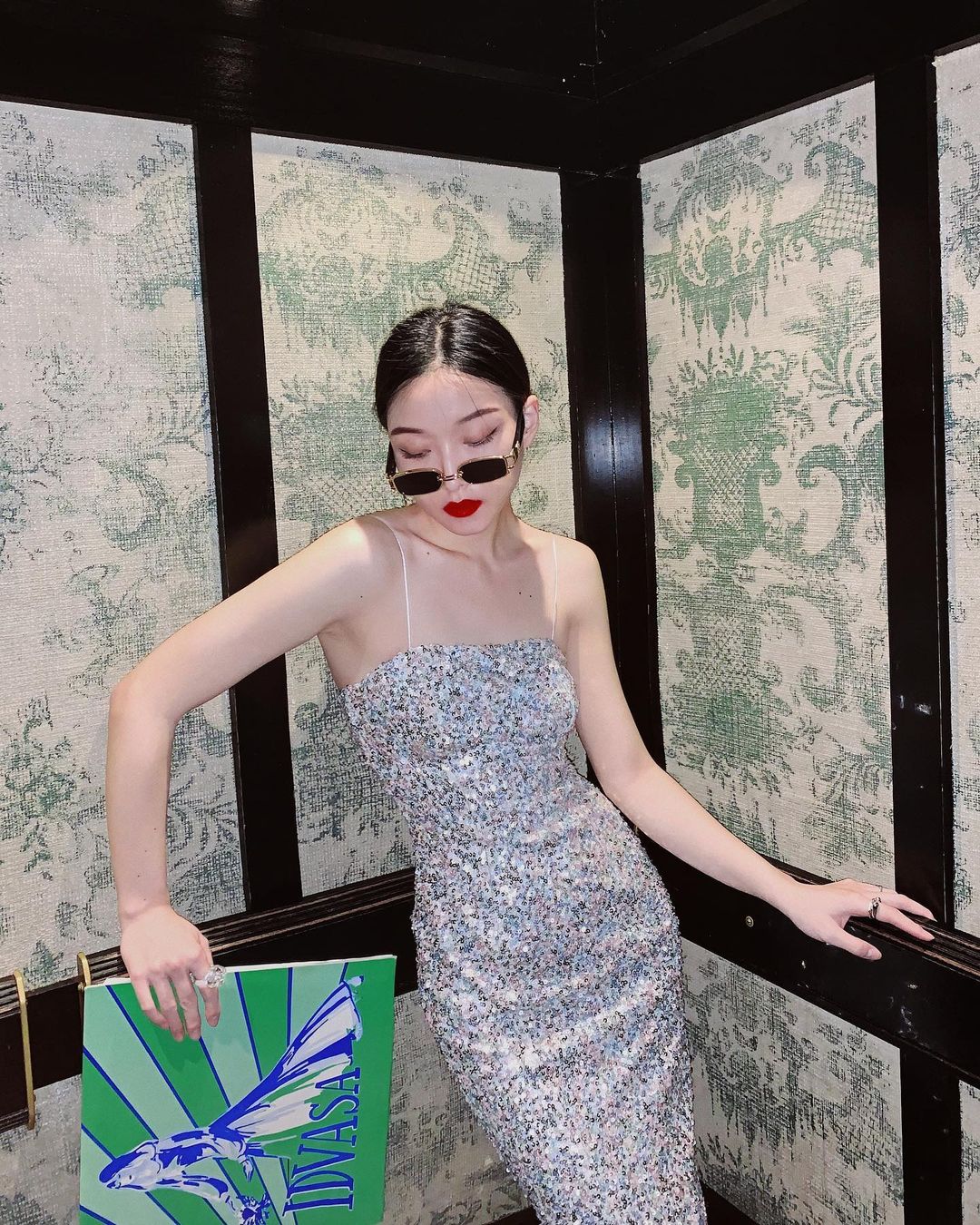 Even though the pandemic still isn't completely over, that doesn't mean you should change what you're going to wear to your graduation. It also doesn't matter if you'll be celebrating at home or in an auditorium. Buy a fancy dress or skirt, put on some heels, do your hair and makeup, and enjoy the moment.
Pastel Red Dress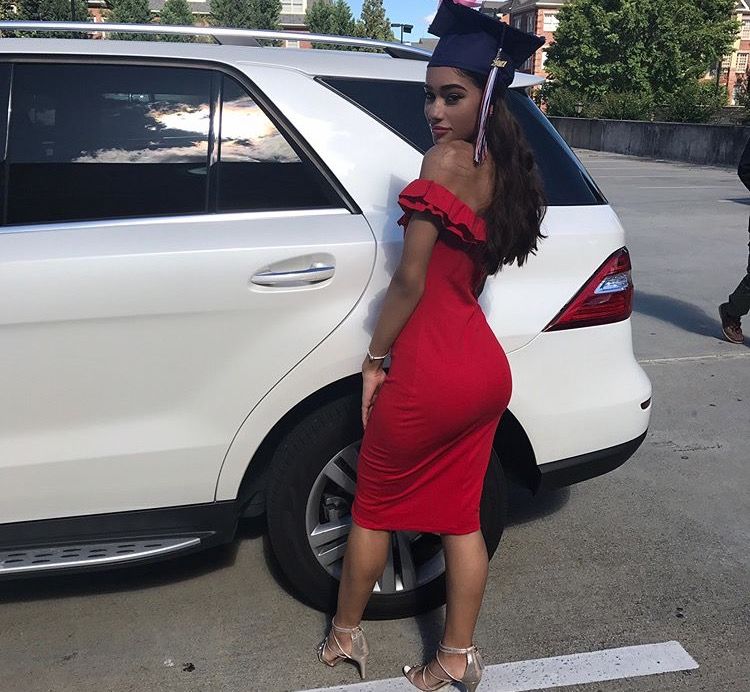 This beautiful dress is perfect for people who like dark colors and lace overlays. The dress says most of what you need to say, but on its own, it might be too serious. Colorful shoes, like these peep-toe wedges, brighten up the look and make it perfect for spring. Add a simple gold bangle to the outfit to pull it all together.
Whether you're going to graduation or are the one walking across the stage with a proud smile and your diploma in hand, there's some pressure to look classy while still showing your own style. What's good? When spring comes, there will be a lot of light dresses, well-fitted jumpsuits, and cute co-ord sets that can be worn to any graduation. After all, just being at a ceremony where people are being recognized for their hard work is reason enough to get dressed up. And these days, people don't worry as much about following "rules." Stick to certain sizes so that you can't see what you're wearing under your cap and gown.
Share your graduation outfits with us in the comments below if you have graduated, and if not, let us know your clothing ideas and if you'll use some of the ones we put out for you today.