Most of the time, the day begins with excitement and a smile, but it ends with hazy memories and a huge headache. Yes, we are talking about what most young adults do on their 21st birthday. For young men and women in most of the world, turning 21 means being free from the law that has been over their heads for the past 21 years, or at least since they started to like alcohol. Even though some people choose to celebrate with poise and class, others choose to get completely lost in the world of alcoholic drinks. In many countries around the world, a person's 21st birthday is a big deal because it means they are now an adult. Most of the time, it is a day full of traditions and celebrations that mark the coming of age.
If you don't know what to wear to your birthday party, don't worry. Everyone has their own way of marking important events. This will show in the way you dress, and for that, we've got you covered. We've put together 15 ideas for dresses you can wear to your 21st birthday party. Whether you're having a fancy party with 50 guests or just a small get-together with your closest friends and family, you should choose a dress that fits the occasion. First of all, we know that a once-in-a-lifetime event like this calls for a one-of-a-kind outfit that makes you stand out. But turning 21 is also a sign that you are officially an adult. So maybe you want to wear something to your party that shows how mature and classy you are. Or maybe you want a great dress to wear with your friends to the club. You might be going to a fancy restaurant with your parents. No matter what, there's something for everyone here. Here are some ideas.
Midi Dress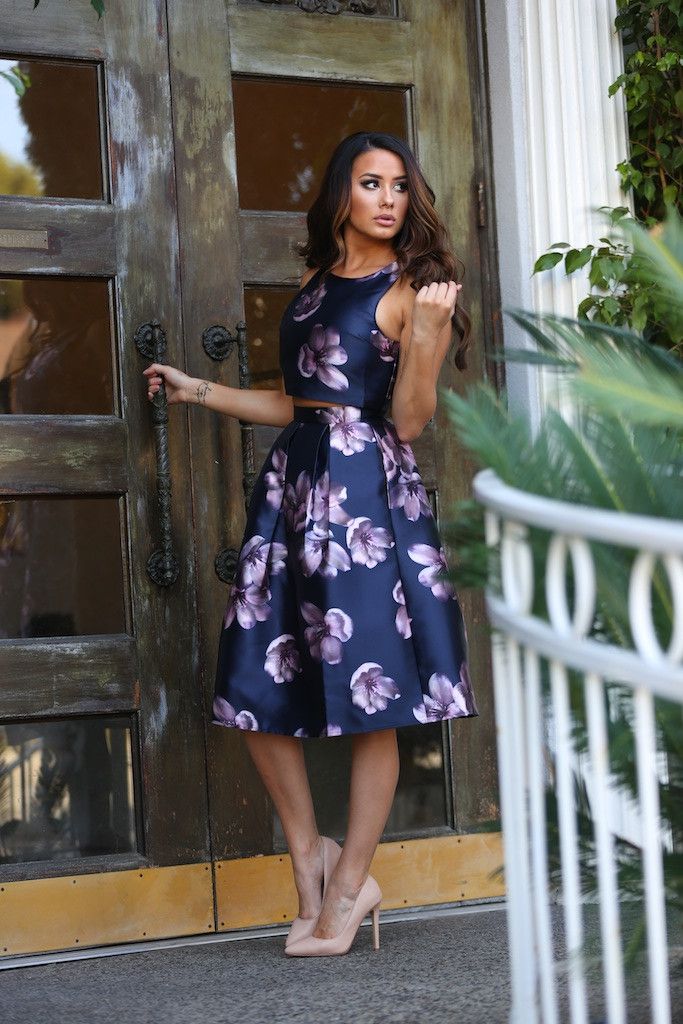 Midi dresses like these look very cute, but it might be hard to find one with the right color and texture. It looks great with any hairstyle, even a ponytail, simple jewelry, and light makeup. You could wear this dress to a formal dinner with your parents, an elegant family party, or a semi-formal party with heels.
Maxi Dress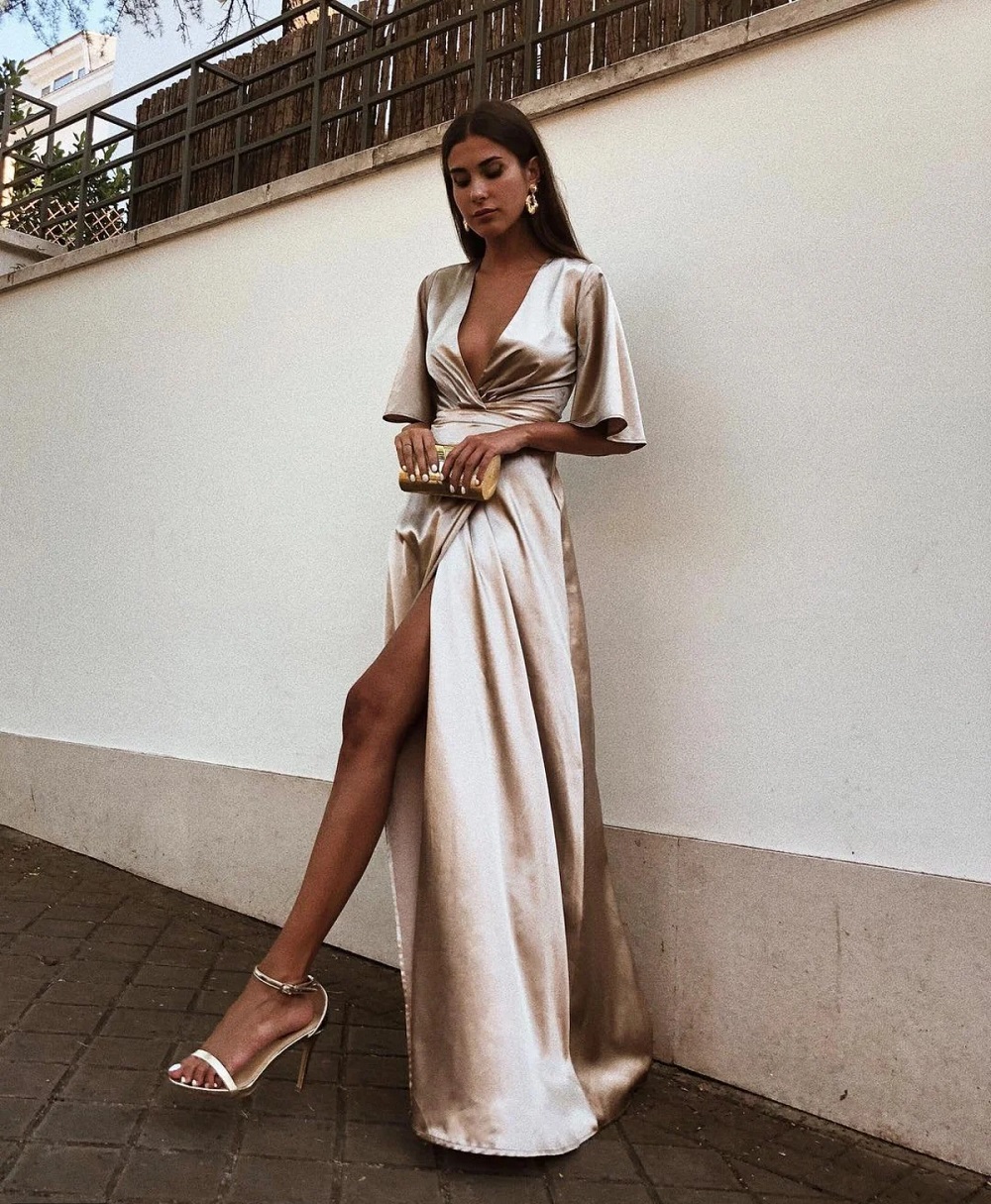 With its deep V-neck and very high side slits, this dress is a bit of a risk, but if you've got it, show it off, girl. This is a great look for a semiformal party in the evening. Choose a deep, rich color like purple, blue, or even black, and pair it with bold lipstick and stiletto heels.
Lace Dress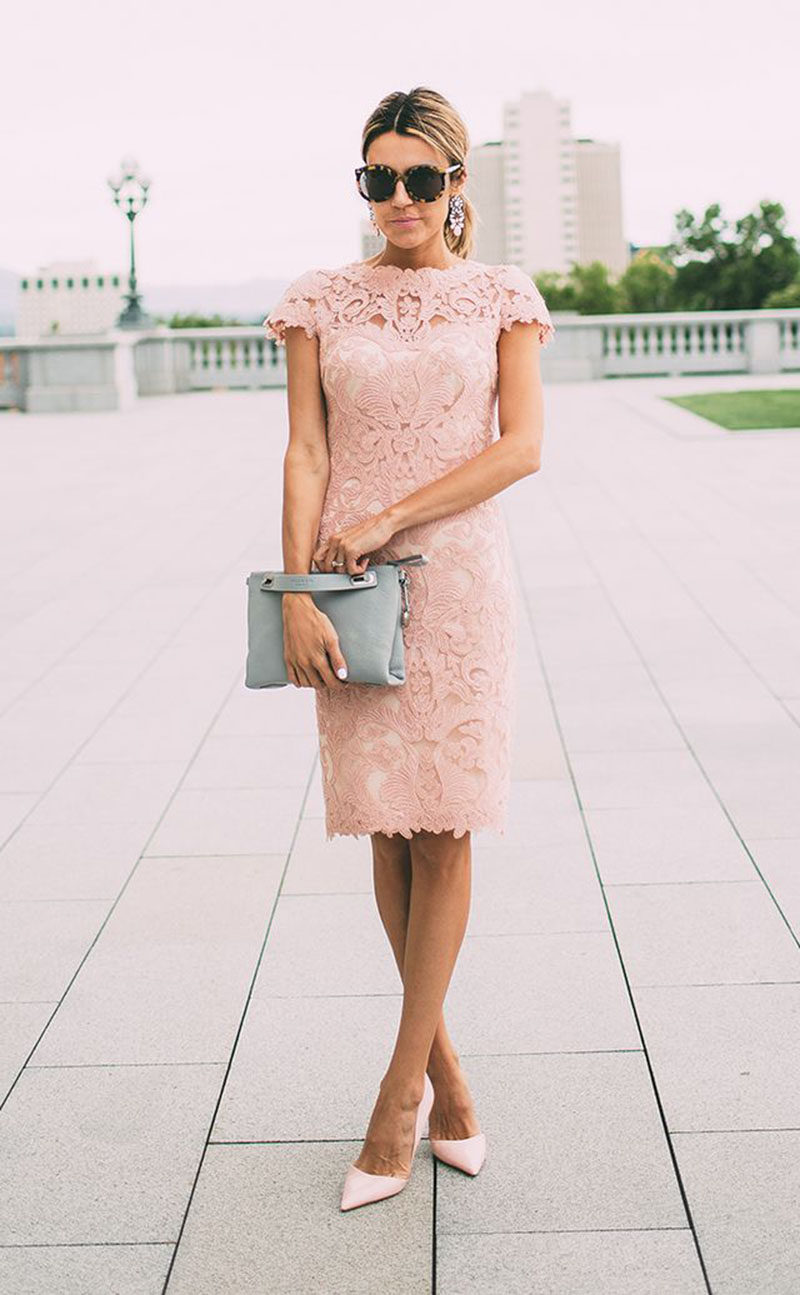 If you're a girl who loves to show off her natural femininity, a lace dress is a very classy and ladylike choice. If you're treating your 21st birthday as the big deal it is and wants to show how much you love elegant fashion, a lace dress is a great choice for you. We love how this sweet pink dress looks with a soft blue handbag and long earrings. To pull the look together, add white heels. The look could work for parties in the evening, but it works better for parties during the day.
Sequin Dress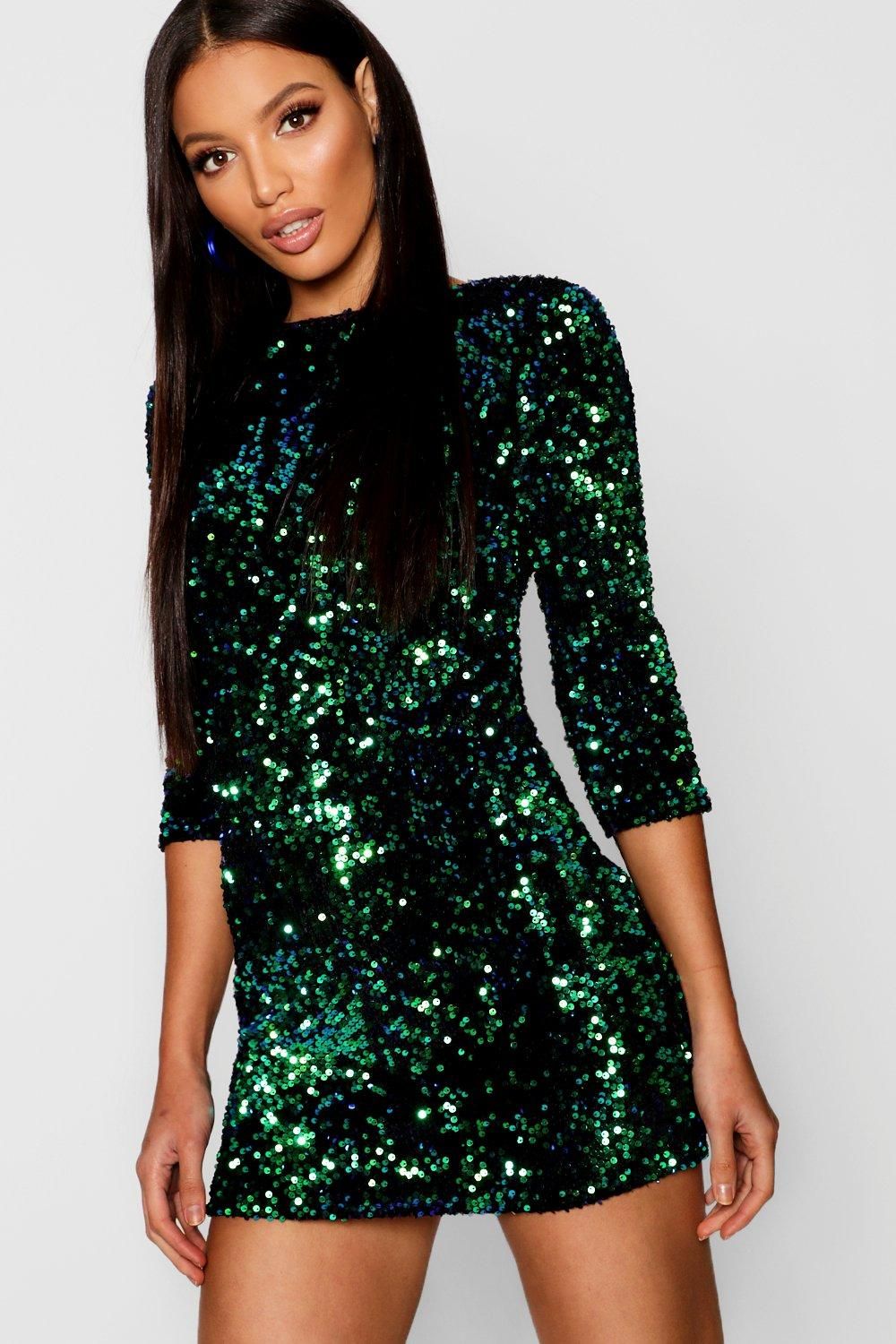 Here's another great idea for parties that go late into the night. Sequin dresses make you stand out and look like the perfect birthday girl. No matter if you wear a dark or light-colored outfit, try a winged eyeliner and a light-colored lip shade. It looks great. Both colors go well with a cute 21st birthday hairstyle.
Tank Top Dress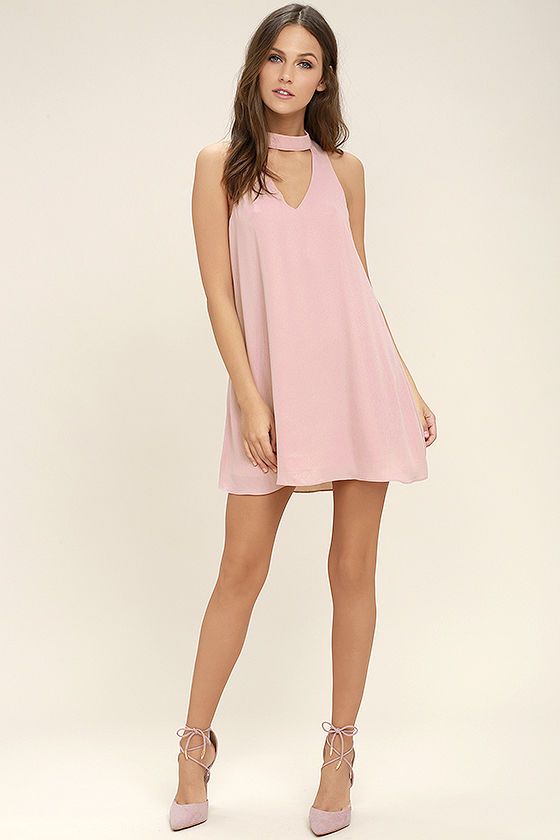 If you don't like fancy things, you could wear a plain T-shirt dress. If it's not printed, I think you should wear dark make-up and jewelry that sparkles or stands out. Plus-size women can also look great in these dresses with loose tank top styles. Add some accessories and bold lipstick to the look to pull it all together.
Velvet Dress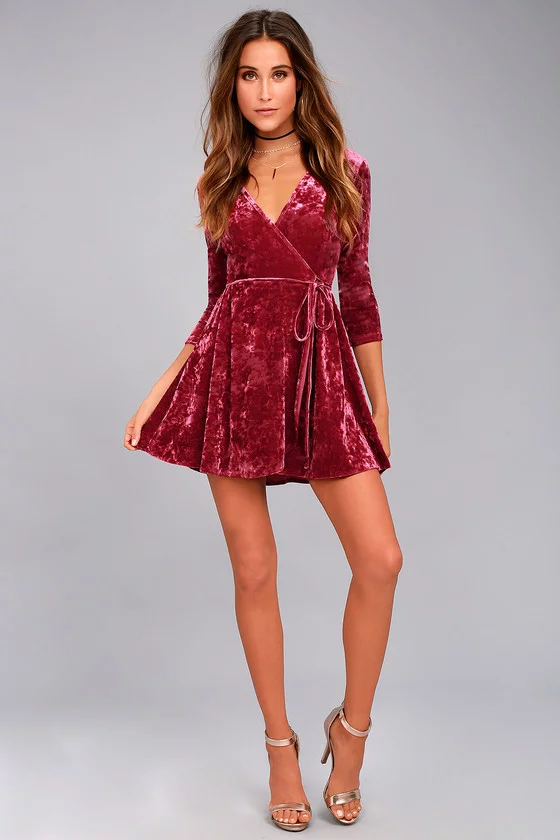 Velvet dresses have a lot going for them. There are a lot of different velvet dresses to choose from, and they have a party-like vibe that makes them perfect for a big birthday. Give this rose-colored velvet wrap dress a chance and wear it with some silver rhinestone heels.
Small Black Dress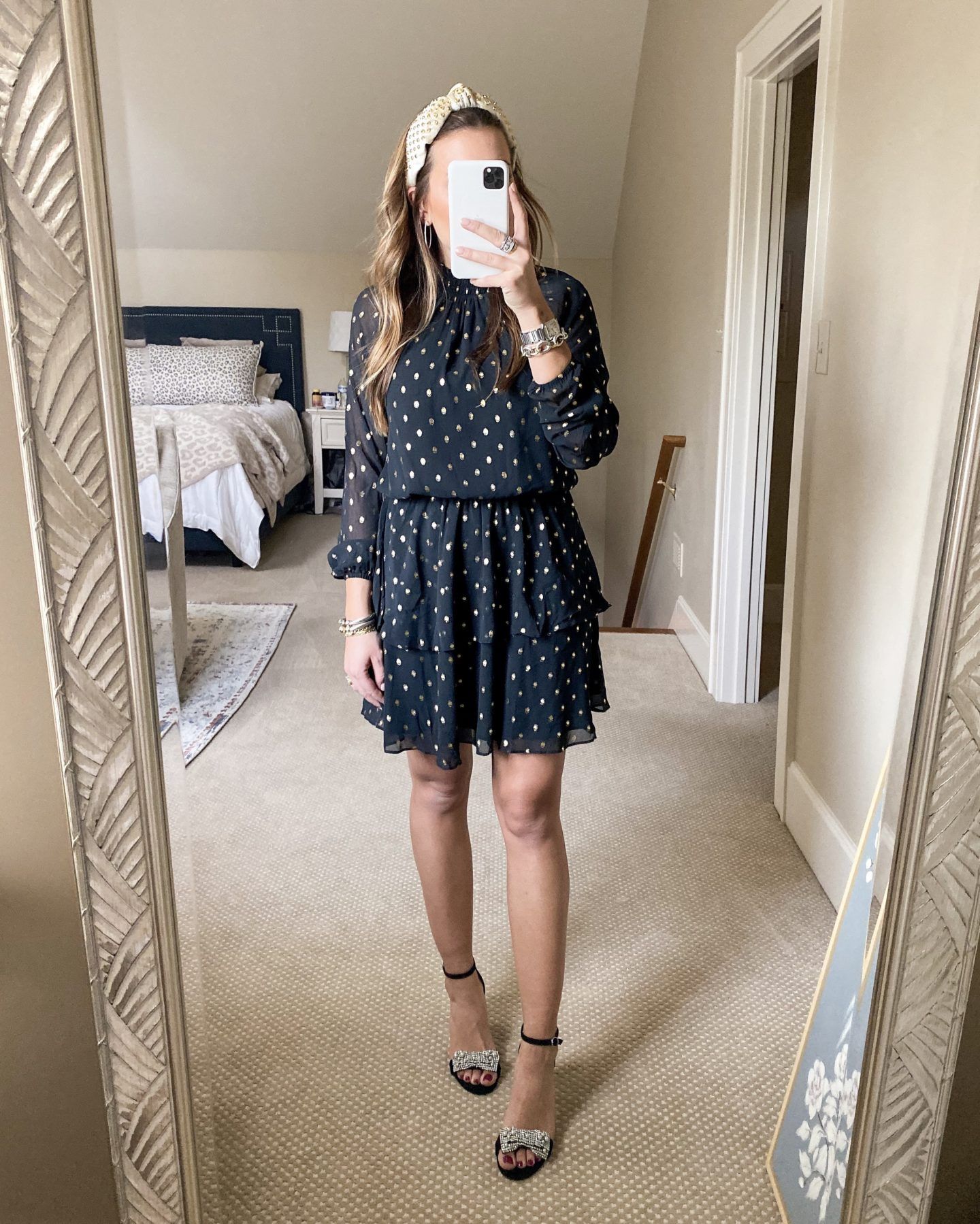 A little black dress is a classic choice for a girl who likes to keep things simple. You can choose something sweet and simple or something bold and memorable. The first option is a cute polka-dot dress with a ruffled skirt, a cute knotted headband, and heels with rhinestones on them.
Red Dress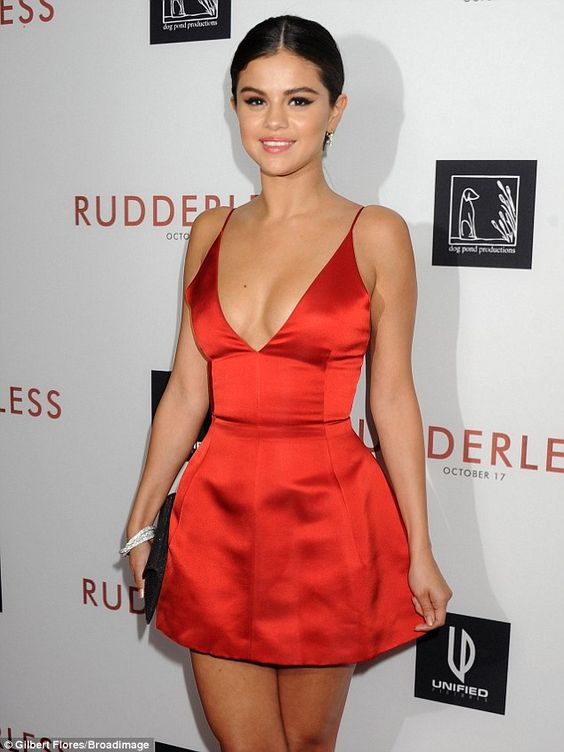 For our next look, we would recommend you grab an idea from the red carpet. This little satin dress will make everyone in the room look at it. With this dress, you should go all out with your makeup. We love Selena's winged cat-eye eyeliner and Barbie lips with lip gloss. Pair with strappy heels and keep your accessories simple, like a small clutch, some silver bracelets, and diamond drop earrings. You'll be ready for the red carpet if you put your hair in a low bun.
Tulle Skirt
Tulle skirts are great because you can wear them with anything. You don't have to wear the same top all the time. You can change the blouse to fit the occasion. You can also wear these tulle shirts with any simple cotton shirt to make your look a little less formal and suitable for any event.
Cocktail Dress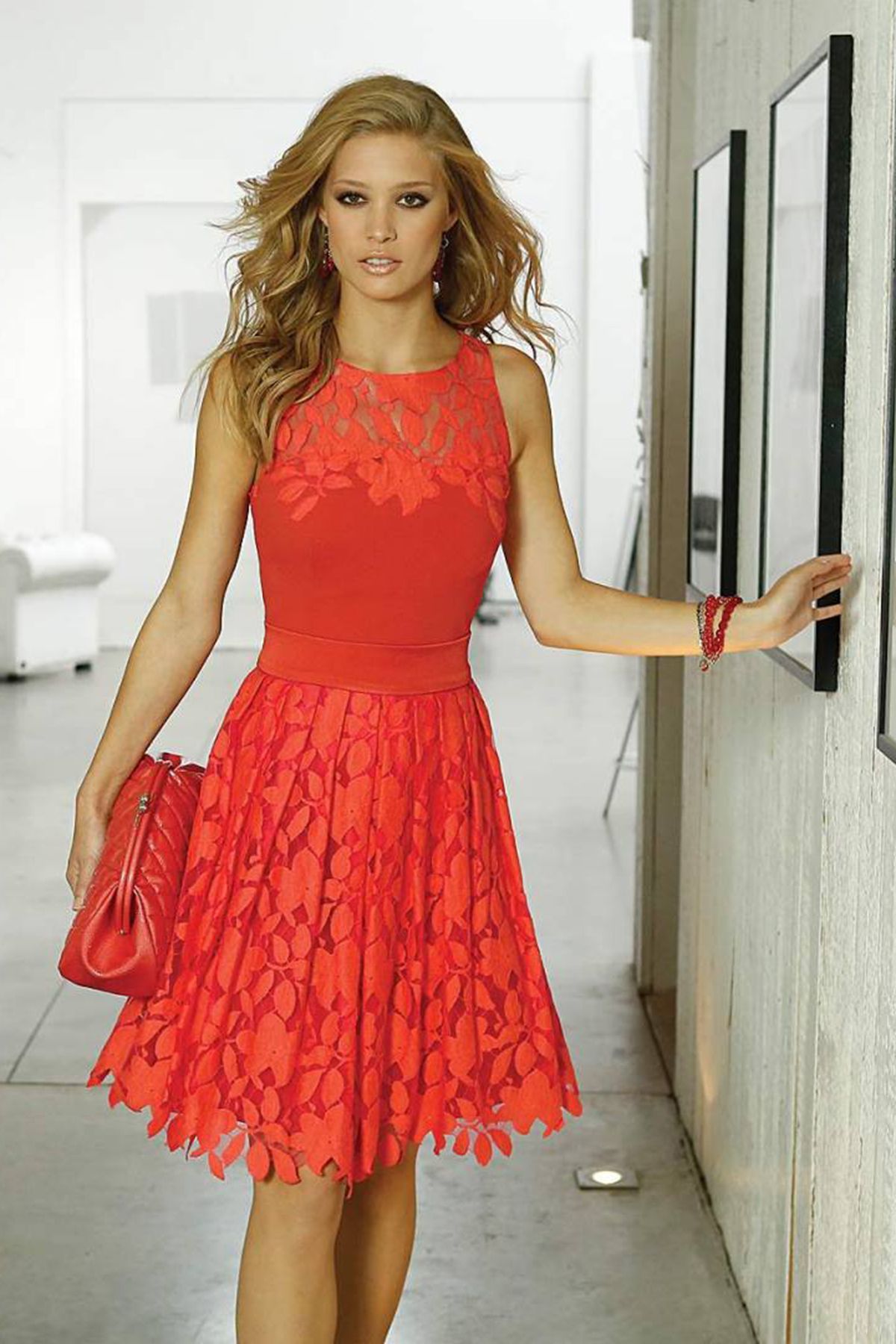 Another great choice for a 21st birthday party is a cocktail dress. They are easy to accessorize and look good with almost anything. Plus, they can be worn to almost any formal or semi-formal event. For example, you can look great at a party by pairing a cute red lace cocktail dress like this one with a red Chanel bag.
Floral Dress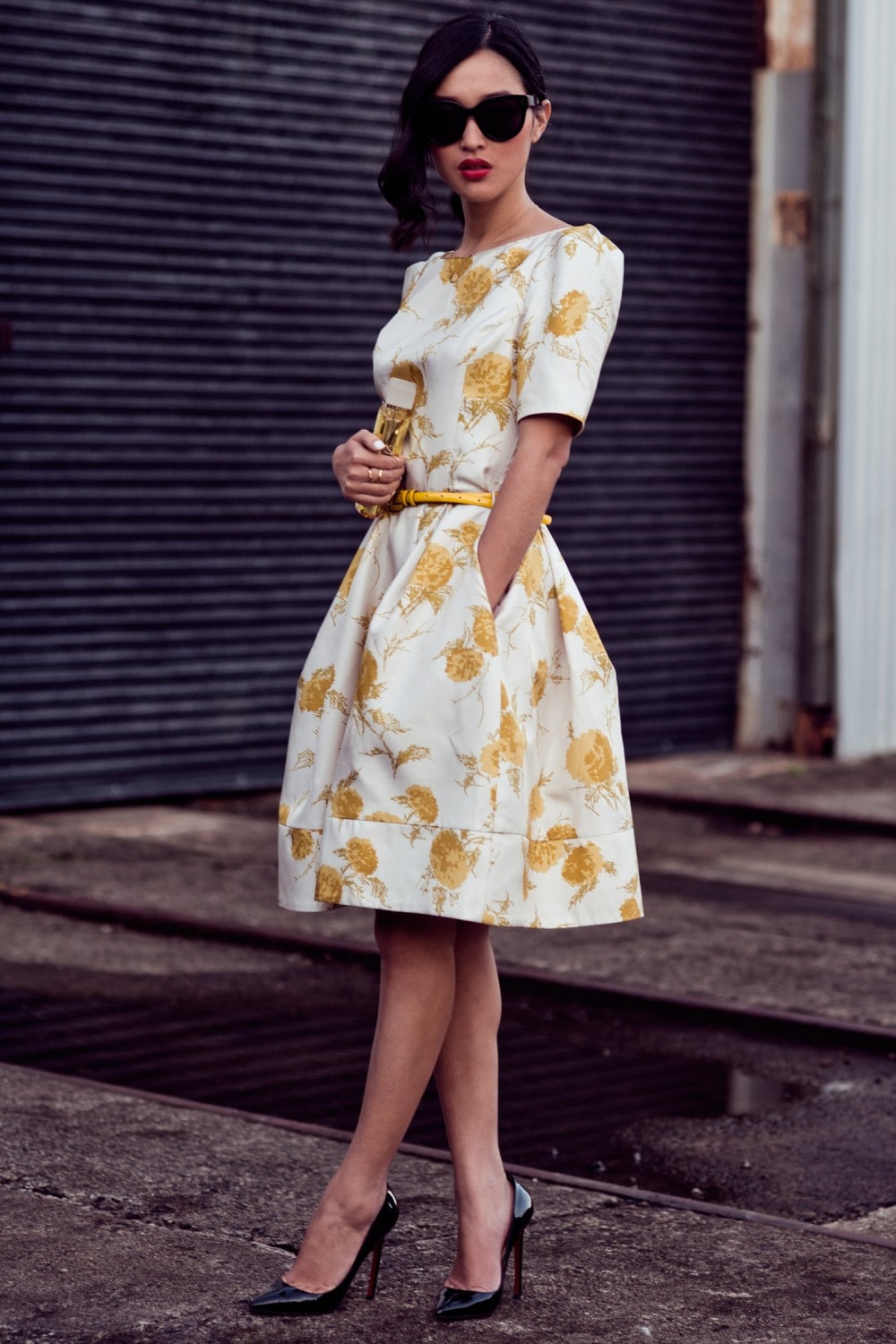 A floral dress is perfect for a girl who loves the beauty of the unexpected. This beautiful option is great for a fancy dinner with family or just a fancy party with friends. The yellow colors in this dress look great with the black heels. Put on bold red lip color and pair this beautiful dress with a cute little yellow clutch.
Bodycon Dress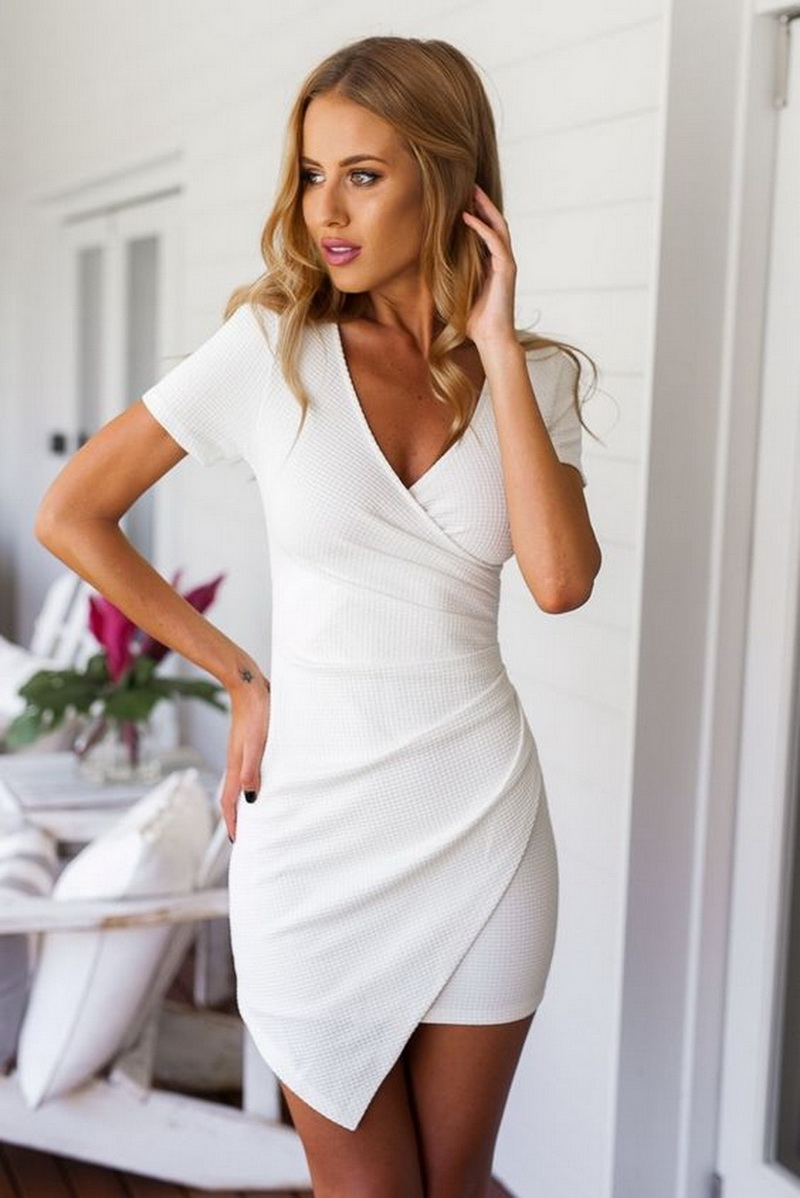 Bodycon dresses are always a good choice. For the girl who already has it? Flaunt it! We love the wrap style and asymmetrical hem of this classic white dress. The look comes together with white heels and bubblegum pink lipstick. You don't even need any accessories for this one! A simple clutch or small purse will work well.
One-shoulder dress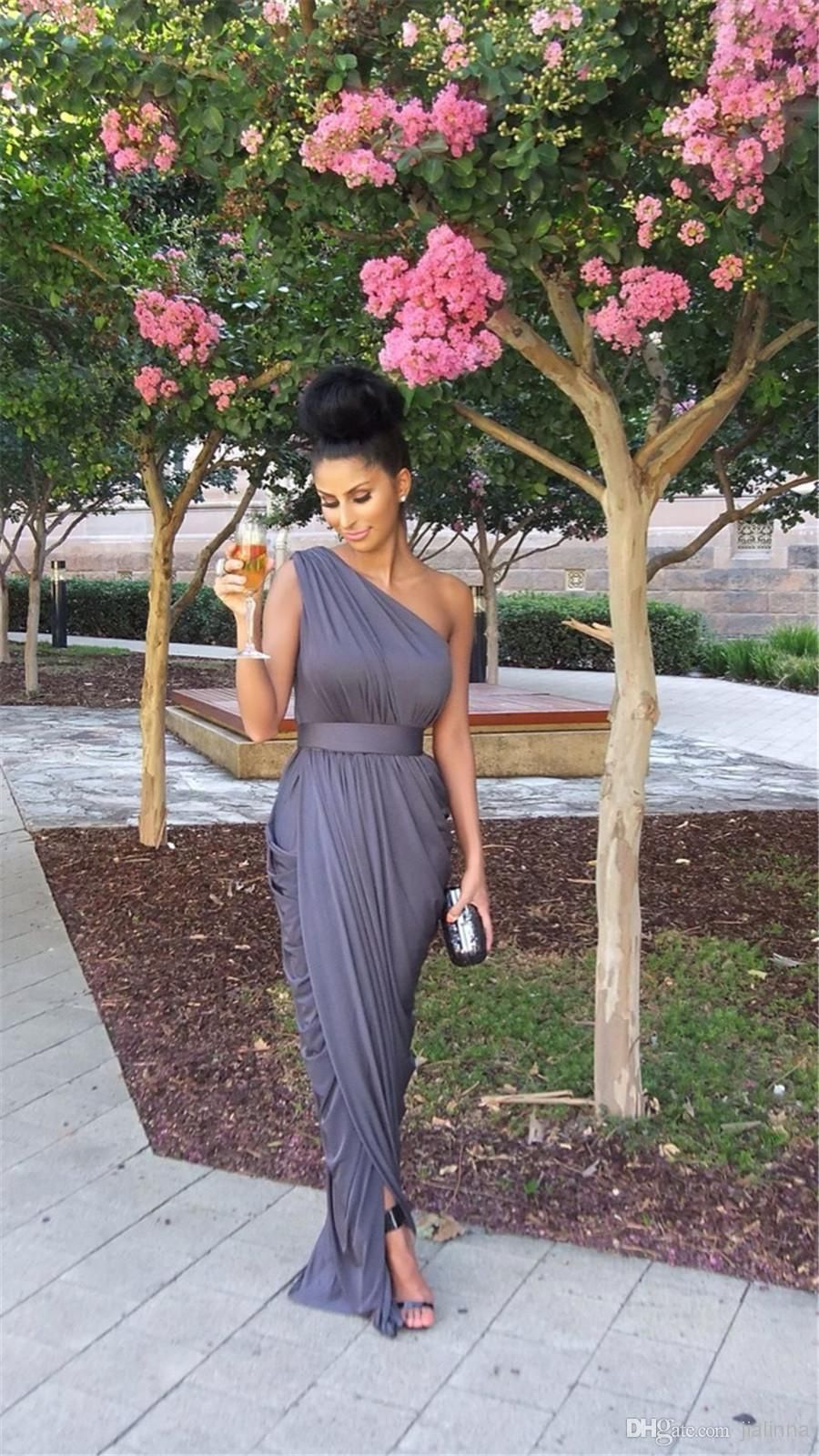 Bodycon dresses are always a good choice. For the girl who already has it? Flaunt it! We love the wrap style and asymmetrical hem of this classic white dress. The look comes together with white heels and bubblegum pink lipstick. You don't even need any accessories for this one! A simple clutch or small purse will work well.
Sweater Dress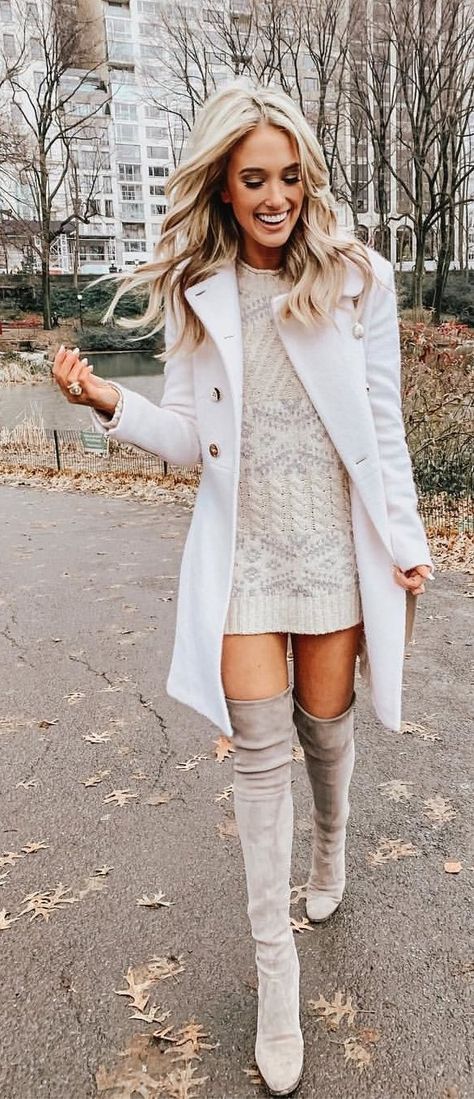 If your birthday is in the winter, you could choose a cute little sweater dress. It will keep you warm and cozy, and you can dress it up or down depending on how fancy you want to look. We love how this soft white dress looks with sleek grey boots. You can add some fun to the look by wearing a jacket, a beautiful ring, or a clutch with a lot of sparkles.
Vintage Dress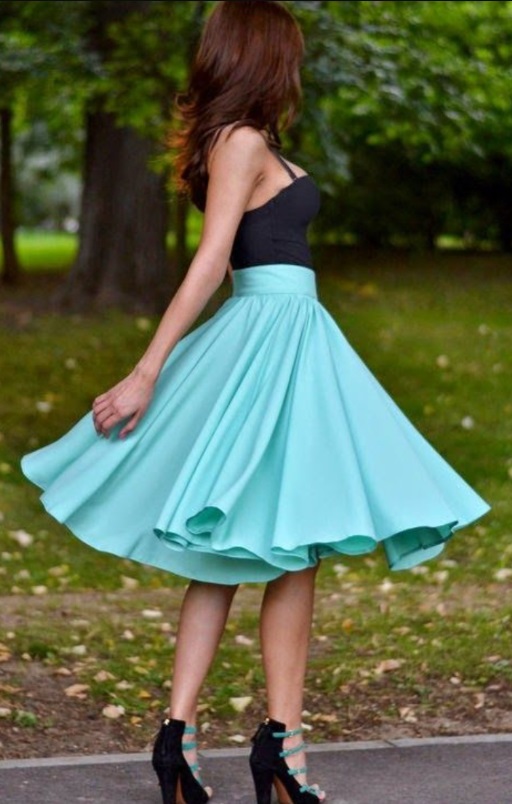 Last, but certainly not the least is this option for you if you like vintage pieces and old-fashioned styles. This outfit isn't quite a dress, but it might be even better because you can mix and match two beautiful but very different pieces to get the exact look you want. Take, for example, this aquamarine-colored poodle skirt with three-quarter-length animal-print sleeves. That is a dress style you don't see very often. But it looks great here, especially with a bold red lip, retro hairstyle, and tan platform heels.
Many students still have trouble planning their birthday parties safely because of the pandemic. Some young adults have stated that having a party with their friends and family would have been the best way to make their birthday more exciting and special. They agreed that turning 21 is a big event in a person's life.
How did you celebrate your 21st birthday? Or you are about to any time soon? What are your outfit ideas, let us know and let's talk in the comments below!