Turning 21 is a significant milestone, marking the transition into adulthood and the freedom to enjoy life's pleasures, including the world of alcoholic beverages. This special occasion calls for the perfect outfit to celebrate in style. As you prepare for your 21st birthday festivities, selecting the ideal dress that complements your personal tastes and the party's theme is crucial.
To assist you in finding the perfect ensemble, we've curated 15 fabulous 21st birthday dress ideas suitable for various celebrations – from elegant gatherings to lively nights at the club. These outfit ideas showcase a diverse array of fabrics, designs, and colors, tailored to accentuate your curves and make you feel comfortable and glamorous on your special day. Explore the variety of stylish silhouettes, lengths, and birthday dresses to help you confidently embrace your milestone birthday in a memorable party dress.
Midi Dress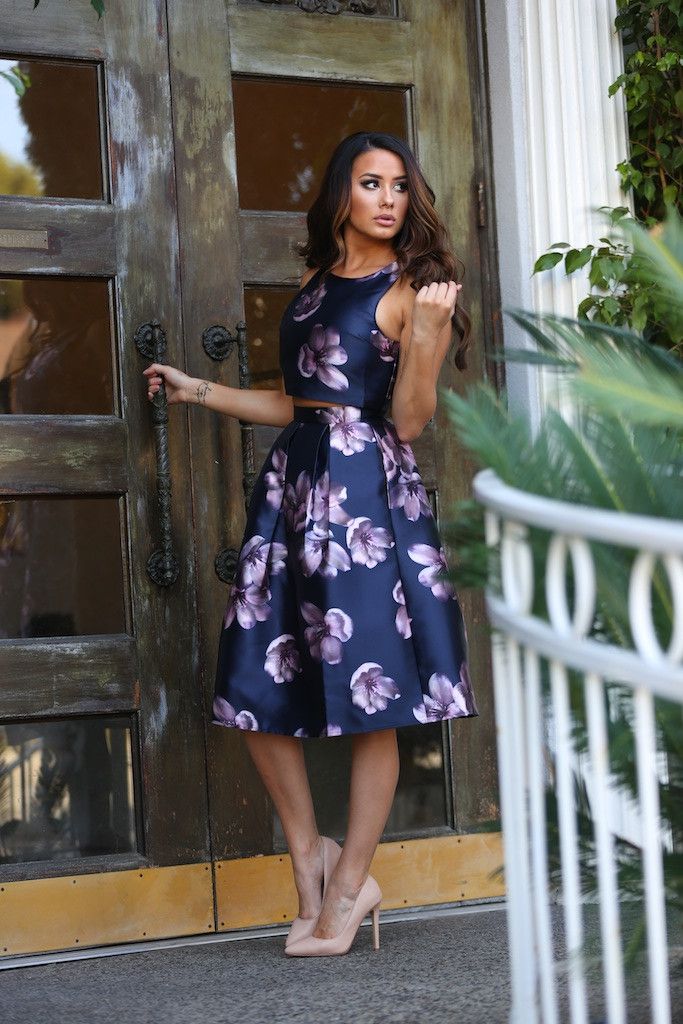 As we explore 21st birthday outfits, a midi dress is a fantastic option to consider. Midi dresses fall somewhere between mini dresses and maxi dresses, typically hitting mid-calf, which makes them a versatile choice for various birthday celebrations.
Here are a few reasons why a midi dress could be the perfect outfit for a 21st birthday:
Variety of styles: Midi dresses come in a wide range of designs, from casual to formal, offering endless possibilities for your special day.
Comfort and mobility: Unlike mini dresses, which can be restrictive, midi dresses provide greater coverage and freedom of movement, allowing you to dance the night away with ease.
Flattering on different body types: Thanks to their length, midi dresses can accentuate your waist and elongate your legs, making them an attractive option for people of all shapes and sizes.
When choosing a midi dress for a 21st birthday, consider factors such as the venue, desired level of formality, and personal style preferences. Whether you opt for a sleek, body-hugging design, or a flowing A-line silhouette, midi dresses are a fashionable and comfortable choice to celebrate this milestone.
Maxi Dress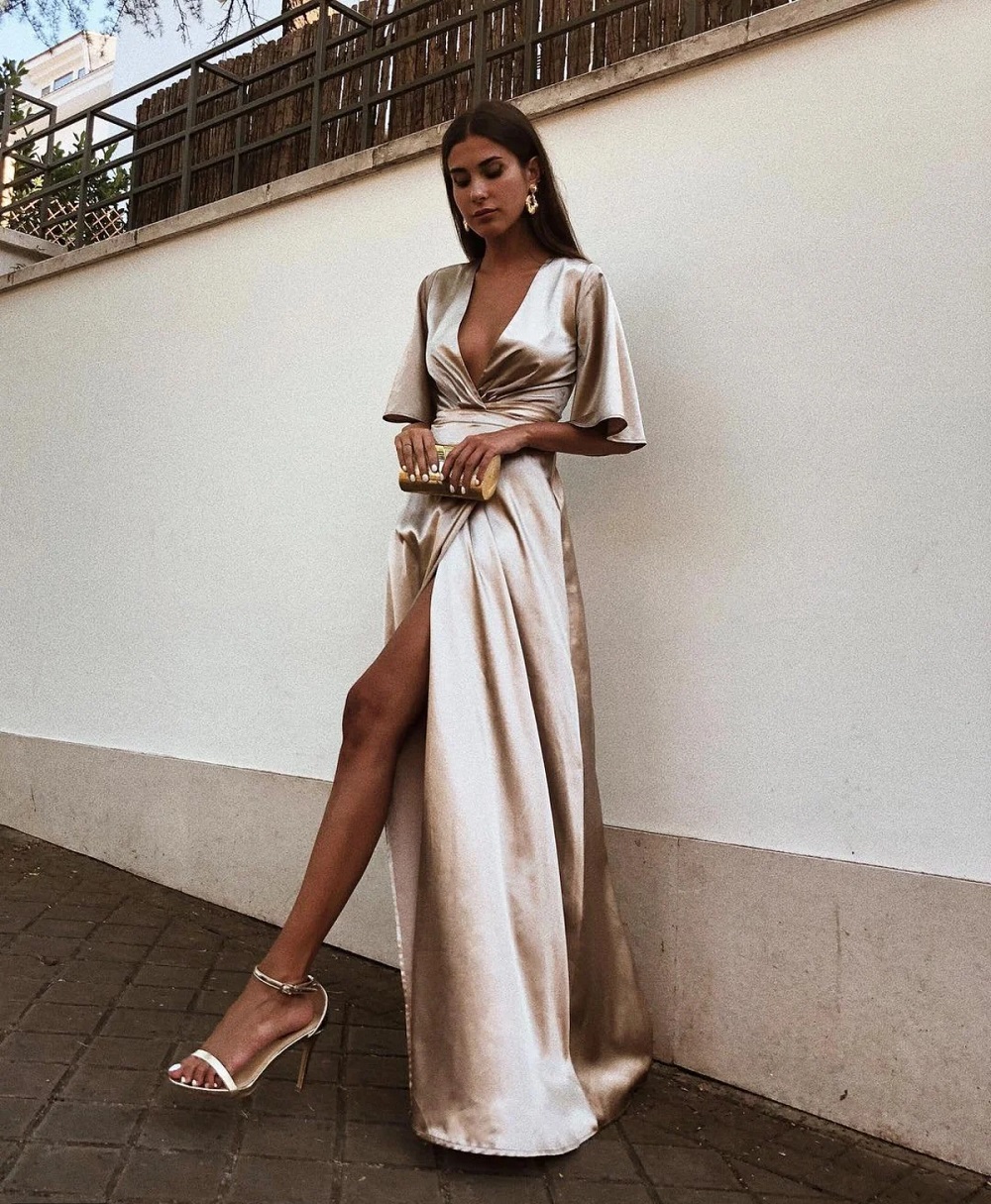 In celebration of a 21st birthday, maxi dresses can be an elegant and stylish choice for the special occasion. These floor-length dresses come in a variety of styles, colors, and patterns, making them perfect for showing off your personal taste.
We find that maxi dresses are incredibly versatile for any event, as they can be:
Formal: Opt for a maxi dress with intricate details, such as lace appliques or a beaded neckline.
Boho Chic: Choose a maxi dress with playful floral patterns and flowing materials for a carefree vibe.
Casual: Pair a solid-colored, jersey-knit maxi dress with a denim jacket and sneakers for a relaxed look.
Edgy: Select a maxi dress with a bold pattern or daring cutouts to make a statement at the party.
Don't forget, when choosing the perfect maxi dress for your 21st birthday, to consider factors like the party theme, the venue, and any dress code guidelines. By finding a maxi dress that showcases your signature style and complements your figure, you'll be sure to turn heads and make lasting memories on your big day.
Lace Dress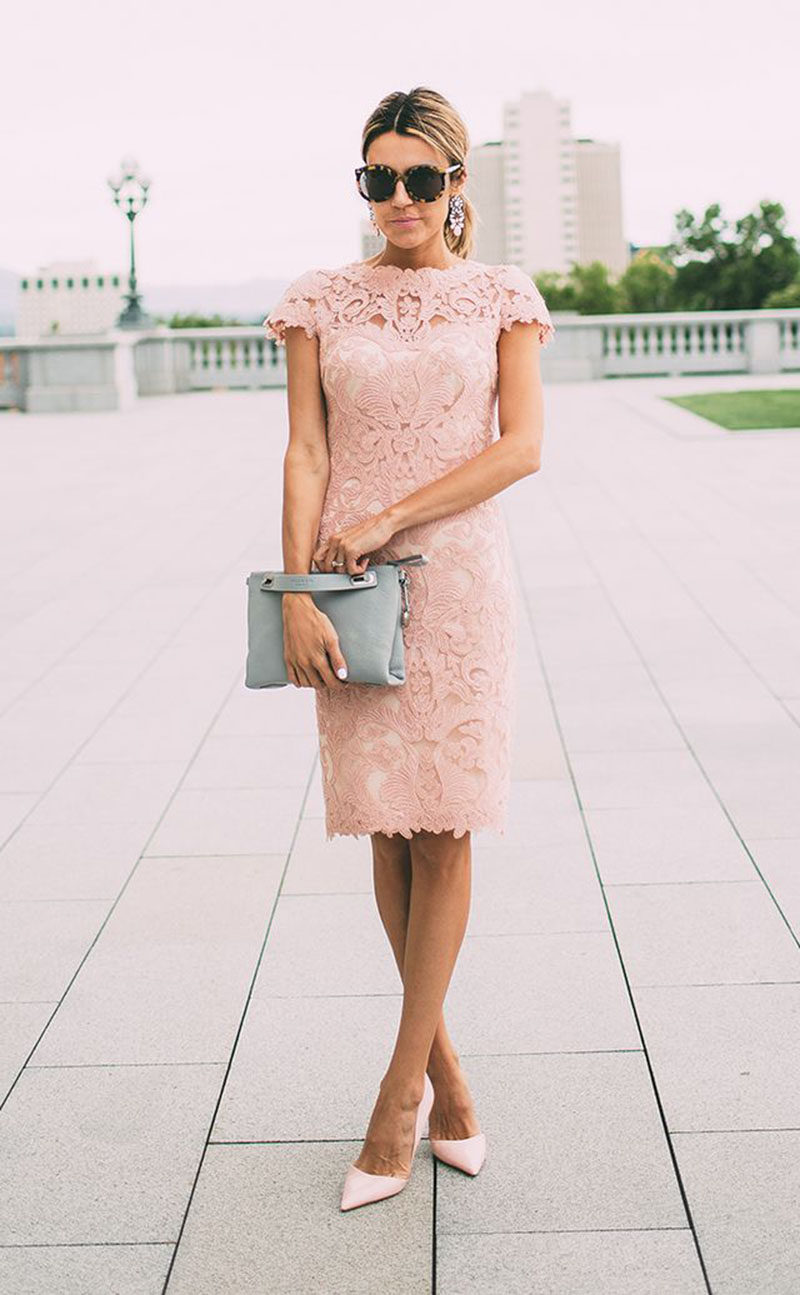 When it comes to celebrating a 21st birthday, we know the importance of choosing the perfect outfit. One stylish and timeless option is a lace dress. Lace dresses are suitable for various occasions, from casual gatherings to formal events. Let's explore the reasons why a lace dress can be an attractive choice for a 21st birthday outfit.
Elegant and Feminine: The delicate patterns and intricate detailing of lace add a touch of sophistication and femininity, instantly elevating your look.
Versatility: Lace dresses come in a wide range of styles, colors, and lengths, allowing you to find the perfect fit for your birthday event.
Texture and Dimension: The unique texture of lace adds depth and visual interest to your outfit, making it stand out from other simpler dresses.
Comfort: Many lace dresses have a comfortable lining and breathable materials, ensuring you enjoy your 21st birthday party without feeling restricted.
Another fantastic option to consider is a mesh dress. Mesh dresses are similar to lace dresses in that they often have intricate patterns, but they use a more lightweight and transparent fabric. This adds a trendy and daring touch to the dress while still maintaining a fashionable flair. Combining a lace dress with mesh elements allows for a modern and captivating look that'll make heads turn at your 21st birthday celebration.
Sequin Dress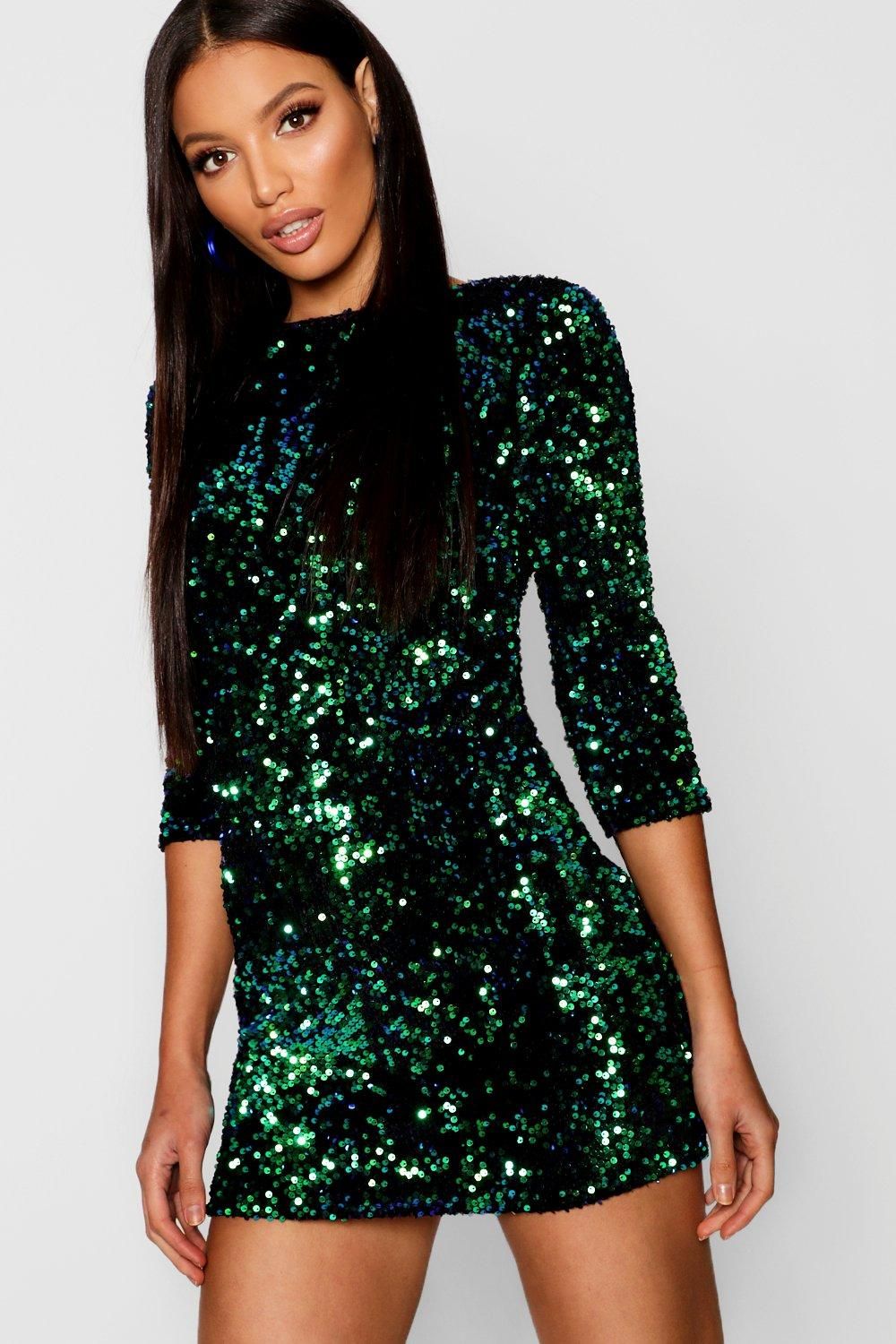 A sequin dress is a stunning choice for a 21st birthday outfit. Walking into the room, we'll instantly command attention as the sequins catch the light. We can find sequin dresses that cater to a wide range of styles, from sophisticated and sleek to bold and colorful.
To make the most of our sequin dress, it's important to consider the length, neckline, and accessories:
Length: Mini, midi, and maxi are popular length choices for sequin dresses. A mini dress would be fun and flirty, while a midi or maxi dress caters to a more elegant and formal occasion.
Neckline: Choose from various neckline options such as a halter neck, strapless, one-shoulder, or even a deep V-neck. Our choice should enhance the overall appearance and make us feel confident and comfortable.
Accessories: Since the dress itself is already a statement piece, we should opt for minimal accessories. Simple earrings and a bracelet or a delicate necklace will complement the dress without overpowering it.
With a sequin dress, it's best to stick to neutral or metallic colors for shoes and handbags. This ensures our outfit looks cohesive and allows the dress to be the focal point. Ultimately, selecting the perfect sequin dress for our 21st birthday will make us feel like a million bucks.
Tank Top Dress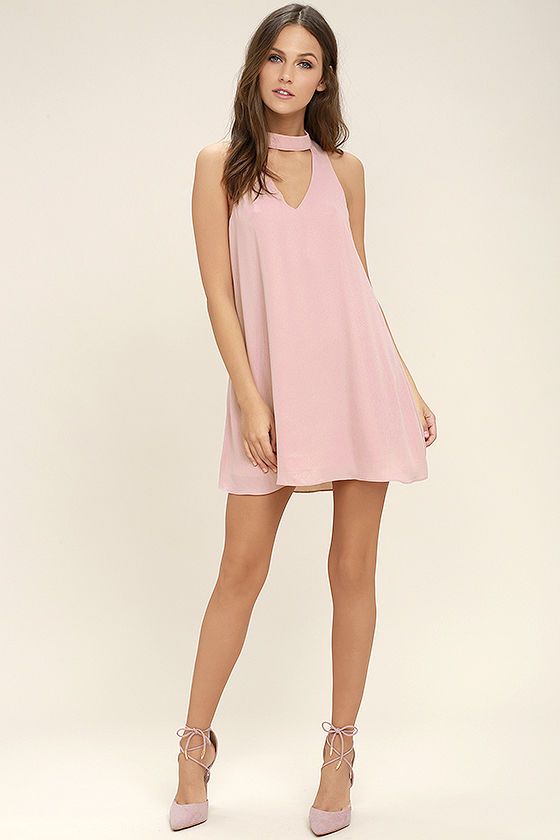 We believe a tank top dress is a versatile and stylish choice for a 21st birthday outfit. This type of dress features a sleeveless and slim-strapped design, similar to a traditional tank top, but extends into a dress length. They come in various lengths, such as mini, midi, and maxi, and can be found in various materials, including cotton, silk, and jersey.
Why do we think a tank top dress is ideal for a 21st birthday celebration? Here are several reasons:
Comfort: Tank top dresses offer a comfortable fit, making it easy for the birthday girl to dance and move around without feeling restricted.
Adaptability: With the wide range of materials and lengths available, a tank top dress can be dressed up or down, making it suitable for different party themes and dress codes.
Mix and Match: Tank top dresses can easily be paired with various accessories and footwear to create a unique and eye-catching ensemble.
To create the perfect 21st birthday outfit with a tank top dress, we suggest considering these styling tips:
Choose a bold color or interesting print to make a statement on your special day.
Pair the dress with a stylish jacket or blazer to elevate your outfit.
Accessorize with statement jewelry and comfortable yet fashionable shoes.
Remember, it's your 21st birthday, and a tank top dress can be a fantastic outfit choice that allows you to celebrate in style!
Velvet Dress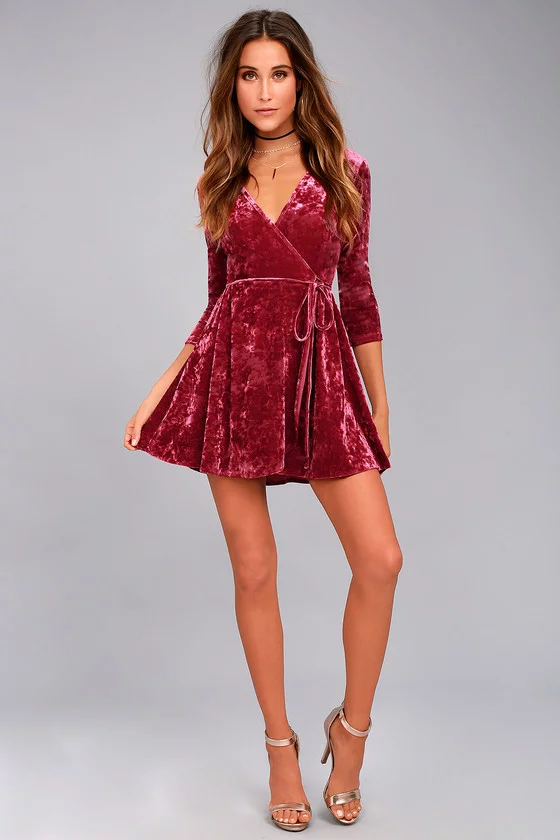 When celebrating a 21st birthday, a velvet dress can be a stylish and elegant choice for the special occasion. We suggest considering the following features to make an informed decision:
Fabric Material: Velvet is a luxurious fabric with a soft and dense texture, often made from materials such as silk, cotton, or synthetic fibers. Satin is another option for a sleek and smooth appearance.
Length: A satin maxi dress can offer a flowing floor-length look, while a velvet mini or midi dress can provide a more playful and easy-going style.
Colors and Patterns: Velvet dresses come in a wide variety of colors and patterns, allowing for different levels of sophistication or boldness. For a timeless and classic appearance, opt for darker shades like black or navy. For a more vibrant and eye-catching ensemble, consider jewel tones or unique prints.
Accessories: To complete the outfit, consider pairing the velvet dress with complementary accessories such as statement necklaces, subtle earrings, and comfortable yet fashionable footwear. This will ensure a seamless and polished look.
In conclusion, a velvet dress can be an excellent attire choice for a memorable 21st birthday celebration. Considering factors such as fabric, length, color, and accessories will help in creating the perfect outfit that suits your style and preferences.
Small Black Dress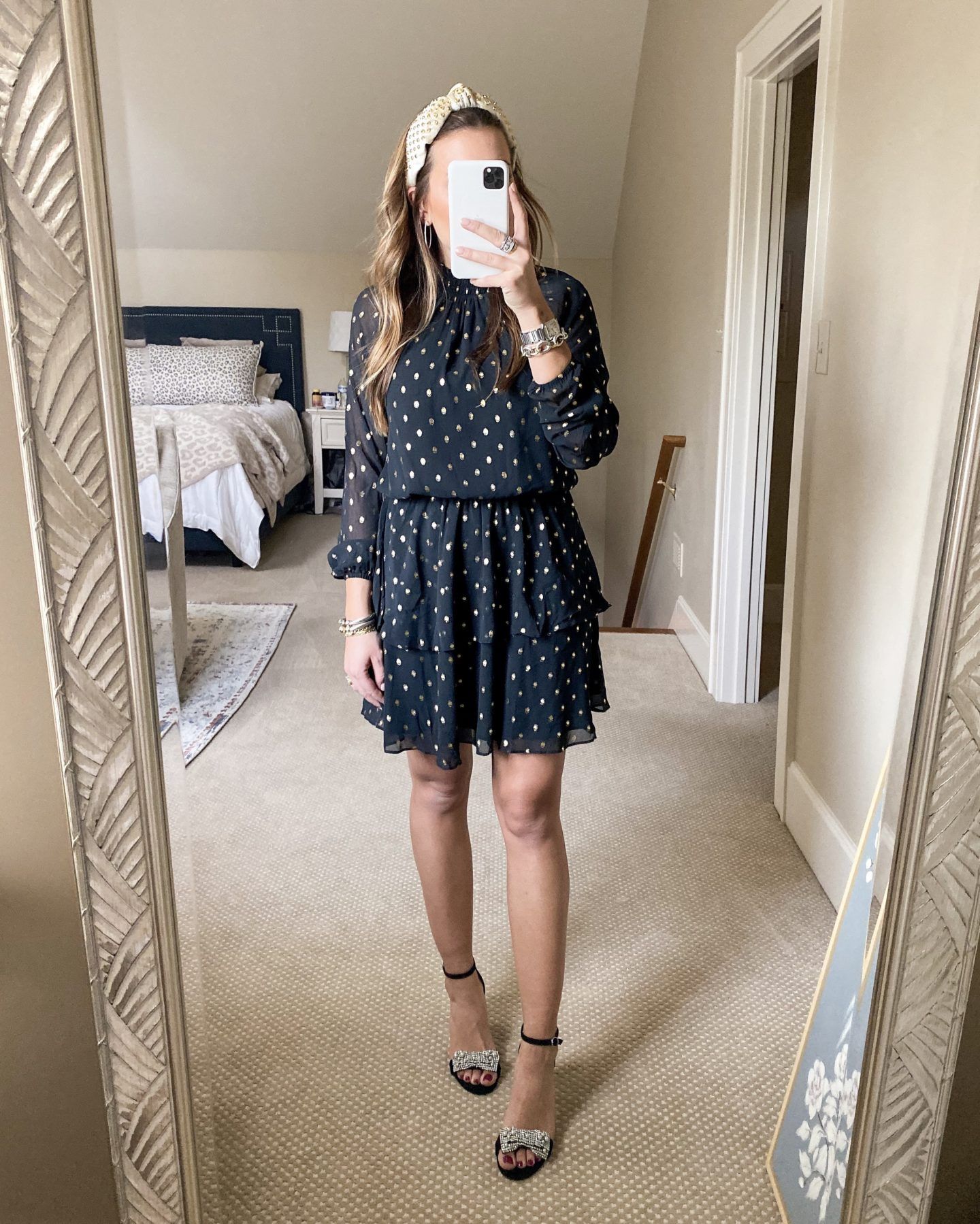 When it comes to celebrating a 21st birthday, we believe a small black dress is a classic and versatile choice. Known for its timeless elegance, a small black dress can be dressed up or down, making it perfect for various events and venues.
Here are some key factors to consider when choosing a small black dress for your 21st birthday outfit:
Fit: Opt for a dress that accentuates your best features and fits comfortably. Remember, you'll be wearing this dress for a night of celebrations, so feeling confident and comfortable is essential.
Fabric: Choose a fabric that is appropriate for the season and venue. For example, a lightweight, breathable material like silk or chiffon is ideal for warmer climates, while a thicker fabric like velvet or knit would be better suited for colder environments.
Accessories: A small black dress serves as a blank canvas, allowing you to personalize your look with various accessories, such as statement jewelry, a bold clutch, or trendy shoes.
Versatility: Ensure the dress can be easily transformed with different accessories and layers, such as a blazer or shawl, in case the birthday festivities include multiple locations.
Style: Pick a dress that aligns with your personal style and preferences. Whether you prefer something minimalist and chic or glamorous and embellished, finding a small black dress that complements you will make a statement on your special day.
Remember, when choosing your 21st birthday outfit, a classic small black dress can be a stylish, versatile, and comfortable option for celebrating your milestone in style.
Red Dress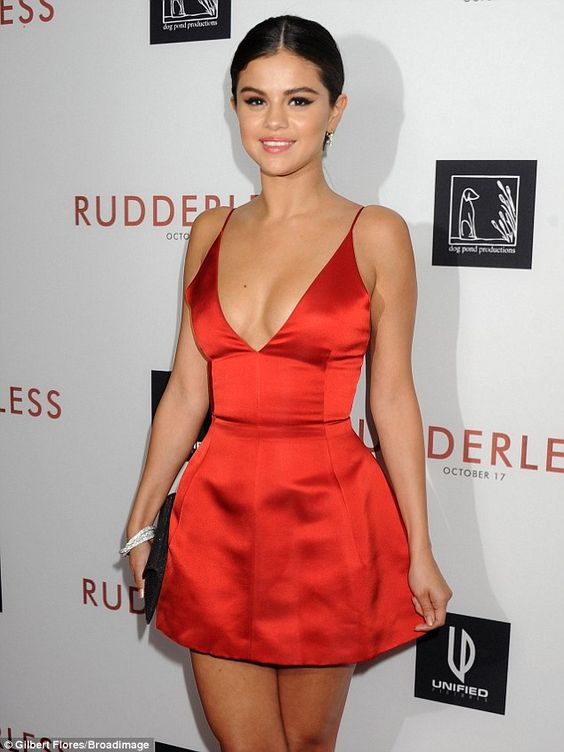 Among various outfit options for a 21st birthday celebration, a red dress stands out as a striking and eye-catching choice. As we're choosing the perfect red dress, it's important to consider the style, material, and accessories that complement our taste and body type.
We can explore different red dress styles ranging from classic to trendy:
A-line dress: Flattering for most figures, the A-line style can make us feel elegant and comfortable.
Bodycon dress: Showcasing our curves, this form-fitting option is ideal for those looking to make a bold statement.
Fit and flare dress: With a fitted bodice and flared skirt, this style adds a touch of playfulness to our outfit.
Materials of the red dress play a significant role in determining comfort and visual appeal:
Satin: Luxurious and smooth, satin exudes sophistication and suits both casual and formal settings.
Velvet: Soft and plush, velvet adds an air of opulence and warmth to our look.
To complete our 21st birthday outfit, choosing the right accessories is crucial. Here are some ideas:
Neutral heels: A pair of nude or black heels can make our legs look longer and complement the red dress.
Statement jewelry: Bold earrings or a stylish necklace can enhance our overall appearance without overpowering the dress.
Minimalist clutch: A sleek and simple clutch adds functionality and elegance to our outfit.
By selecting a red dress with a flattering style, comfortable material, and tasteful accessories, we can be sure to celebrate our 21st birthday in style and confidence.
Tulle Skirt
Tulle skirts are perfect for creating a dreamy, fairy-like atmosphere, which can make your 21st birthday celebration feel magical. We love how versatile tulle skirts can be when paired with different tops and accessories. Here are a few ideas on how to style a tulle skirt for your special day:
Go Classic: Pair a black or white tulle skirt with a fitted lace top or a silky camisole. Add a pair of strappy heels and statement jewelry to complete the look.
Be Bold: Opt for a bright or pastel-colored tulle skirt, and match it with a contrasting crop top or a graphic tee. Combine this with chunky sneakers or ankle boots for a modern touch.
Embrace Romance: Choose a soft, blush-colored tulle skirt and combine it with an off-the-shoulder top or a delicate lace bodysuit. Finish the outfit with dainty sandals and minimal jewelry.
And, to ensure your outfit stays put while you dance the night away, consider choosing a tulle skirt with an elastic waistband or a comfortable lining. Overall, a tulle skirt can make a stunning 21st birthday outfit that is both fashionable and memorable.
Cocktail Dress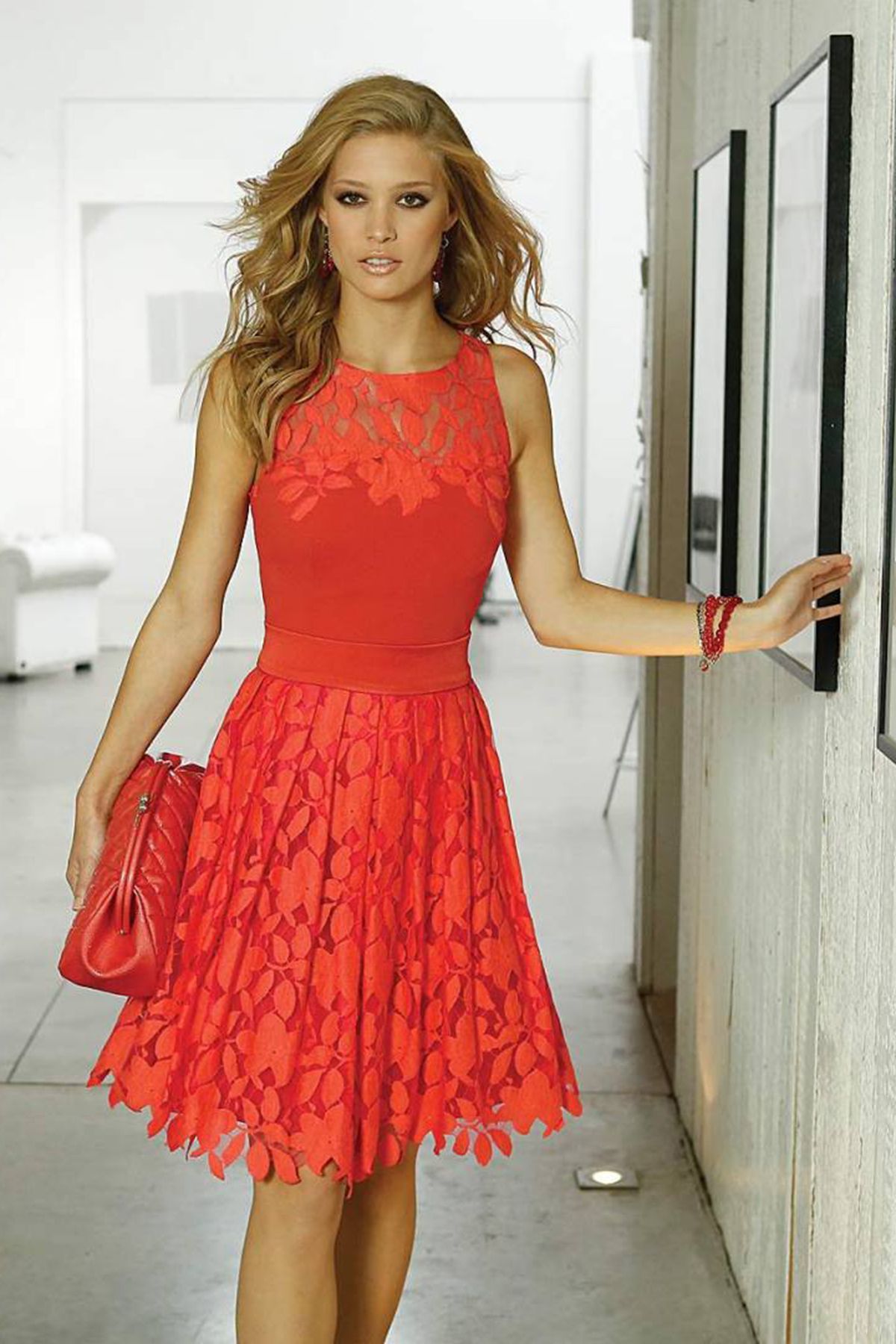 Cocktail dresses are an excellent option for 21st birthday outfits. They strike a perfect balance between elegance and fun. Our selection showcases a variety of styles and colors that cater to different preferences and body types.
Classic Little Black Dress: We recommend a timeless and flattering black dress adorned with statement accessories for an effortlessly chic look.
Bold Colors and Patterns: For those looking to make a statement, opt for a dress in vibrant colors or unique patterns. This will help you stand out from the crowd on your special day.
Off-the-Shoulder Dresses: Channel your inner Hollywood glamour with an off-the-shoulder dress that adds a touch of sophistication and allure.
Fit and Flare Silhouette: Accentuate your waist and create a flattering silhouette with a fit and flare dress, perfect for dancing the night away.
Embellished Dresses: If you're going for a more glamorous look, consider a cocktail dress adorned with sequins, lace, or other eye-catching details.
When it comes to footwear, consider pairing a cocktail dress with high heels or stylish flats, depending on your preference and comfort. Don't forget to complete your outfit with carefully chosen accessories such as a clutch, statement jewelry, and a polished hairstyle. Above all, remember to wear your outfit with confidence and enjoy celebrating your milestone birthday!
Floral Dress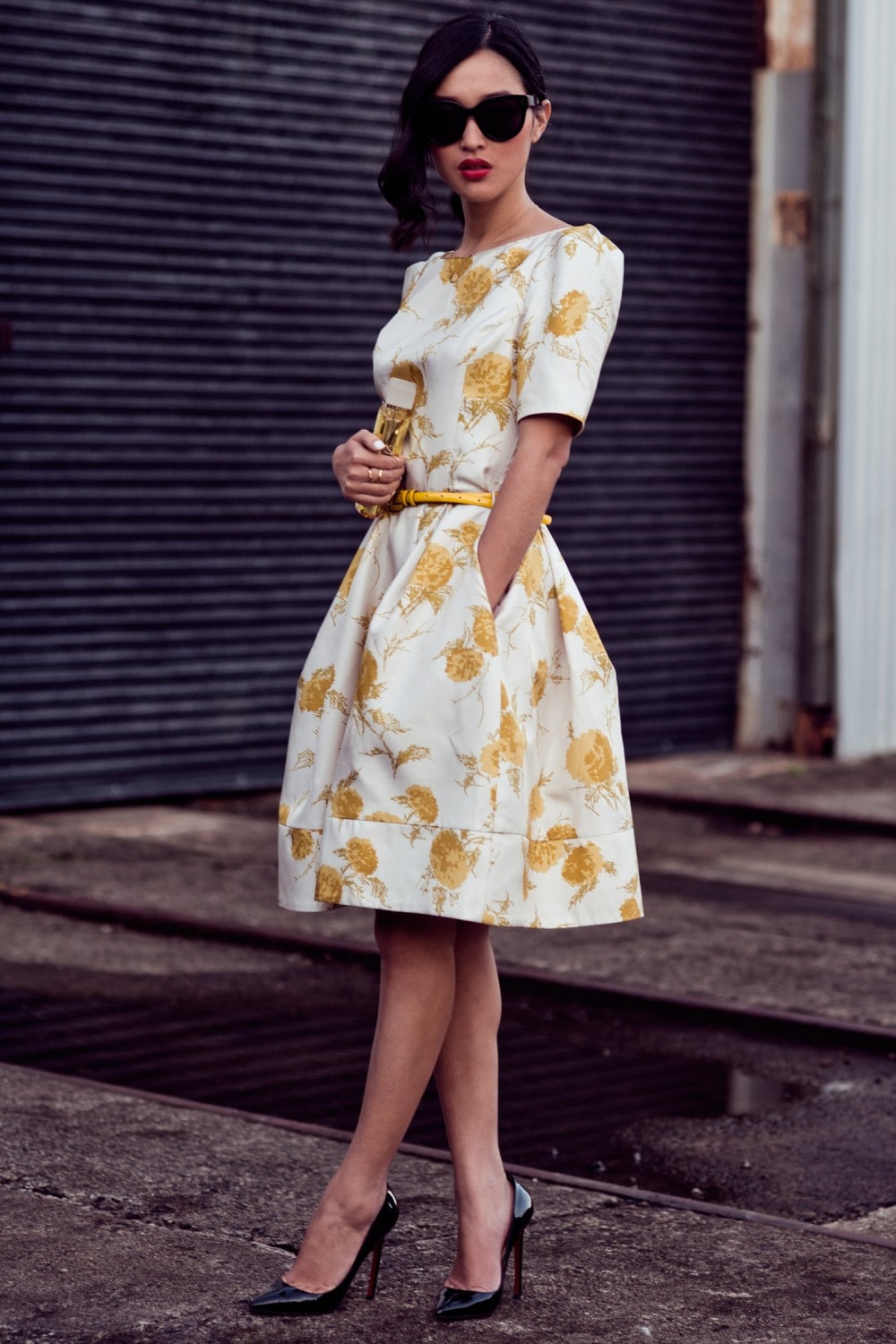 When it comes to celebrating a 21st birthday, a floral dress is a stylish and versatile option. We believe that a floral dress can make a statement while offering a feminine and chic look for the special occasion. Let's dive into the reasons why a floral dress is an excellent choice for a 21st birthday outfit.
Printed dress: A printed dress featuring vibrant florals allows us to express our personal style while standing out in the crowd. It's an eye-catching choice that can be dressed up or down, depending on the birthday celebration format.
Comfort: Floral dresses come in a variety of fabrics and cuts, making it easy for us to find one that's both comfortable and stylish. From a breezy chiffon to a more structured cotton fabric, there are endless options.
Accessorizing: The beauty of a floral dress lies in its versatility. We can easily pair it with neutral accessories for a more understated look or opt for bolder, statement-making pieces to elevate the outfit even further.
Variety of styles: From a classic A-line dress to a more modern wrap dress, floral patterns are available in a range of styles. This allows us to choose the perfect dress that complements our body shape, making us feel confident and beautiful on our special day.
In conclusion, a floral dress is an excellent choice for a 21st birthday outfit. It offers a blend of style, comfort, and versatility, making it a go-to option for this milestone event.
Bodycon Dress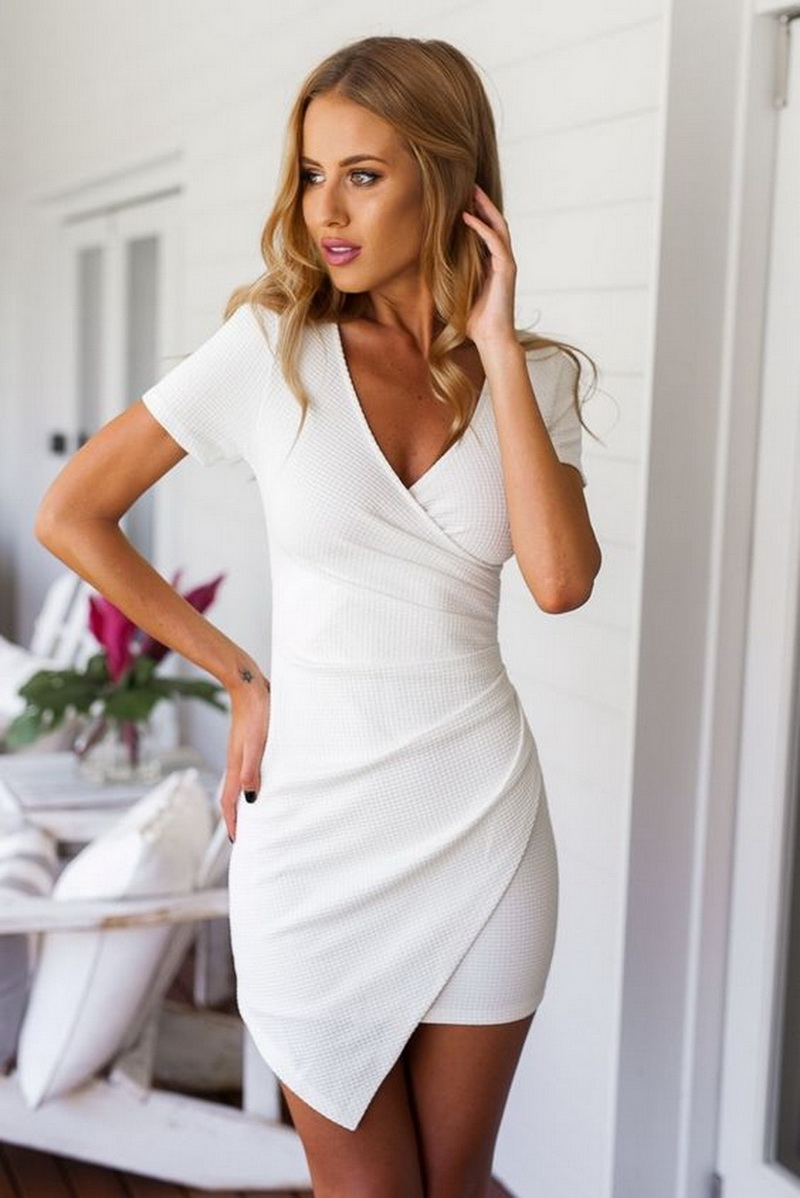 When selecting an outfit for a 21st birthday celebration, one of the top choices is the bodycon dress. These dresses are known for their figure-hugging design, which accentuates curves and showcases confidence. In our experience, there are a few key reasons why a bodycon dress is a great option for this special occasion.
Versatility: Bodycon dresses come in a variety of styles, colors, and patterns, making it easy to find the perfect one that suits the individual's taste and the party theme.
Fashion-forward: Bodycon dresses remain a trendy option that won't go out of style, ensuring that the birthday girl feels fashion-savvy and confident on her special day.
Comfort: Despite being form-fitting, most bodycon dresses are crafted from comfortable and stretchy fabrics, allowing for easy movement during dancing and other party activities.
To make the bodycon dress even more appealing, we recommend pairing it with stylish accessories like high heels, statement earrings, and a sleek clutch to complete the glamorous look. Ultimately, choosing a bodycon dress for a 21st birthday party ensures that the birthday girl feels confident, stylish, and ready for an unforgettable night of celebration.
One-shoulder dress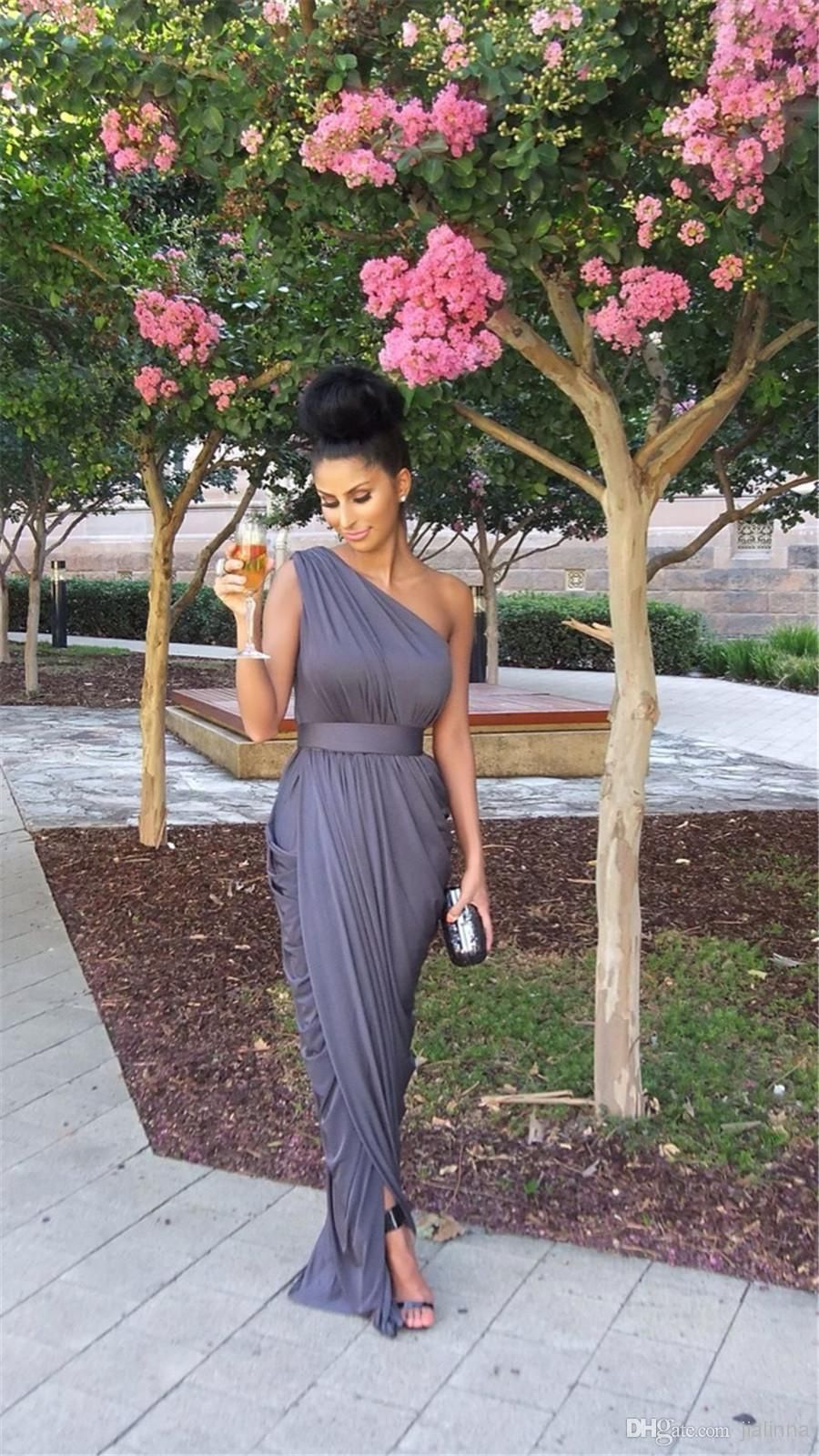 A perfect choice for a 21st birthday outfit is the one-shoulder dress. This stylish and elegant dress features a single strap or sleeve, leaving one shoulder exposed, creating an asymmetrical yet balanced look. We have seen this dress popular among celebrities and fashion influencers, making it a sought-after choice for special occasions.
One-shoulder dresses come in various materials, lengths, and styles, so you can find one that suits your preferences and fits the theme of your celebration. Some options include:
Bodycon: A tight-fitting dress that accents your figure. Ideal for dancing the night away.
Maxi: A floor-length dress for a glamorous and sophisticated appearance.
Ruffled: Adding dimension and movement, ruffles are a playful option for a birthday party.
Sequined: Sparkle and shine in a one-shoulder dress covered in sequins, perfect for a memorable entrance.
To complete your 21st birthday outfit, pair your one-shoulder dress with complementary accessories such as statement earrings or a delicate necklace. For footwear, strappy heels or classic pumps work excellently. And finally, finish off the look with a stunning clutch or a minimalist wristlet. With a well-curated ensemble, you're sure to make an unforgettable statement on your special day.
Sweater Dress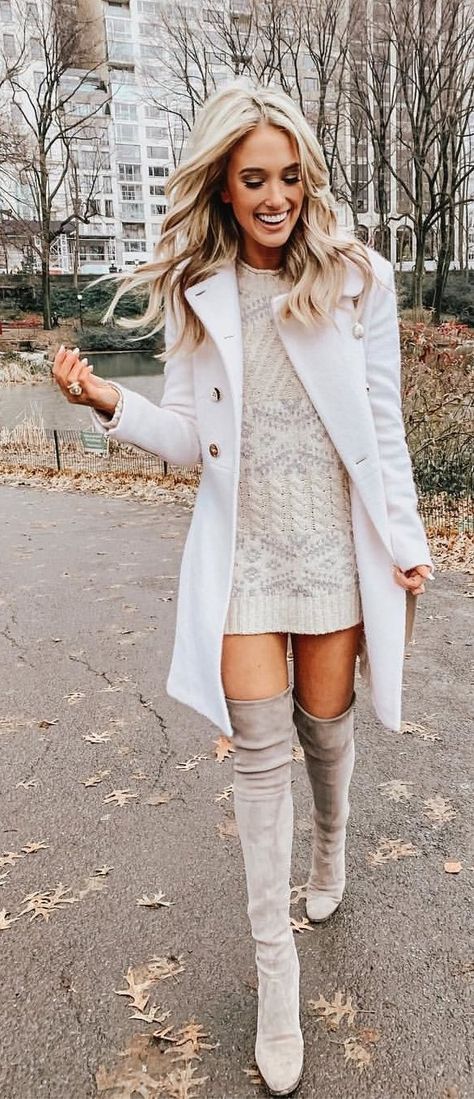 A sweater dress can be an excellent choice for a stylish and comfortable 21st birthday outfit. We recommend selecting a sweater dress made of soft, high-quality material to ensure both comfort and a flattering fit. Pair it with tights or leggings and your favorite boots to create a chic and cozy look. Here are some points to consider when choosing the perfect sweater dress for your special day:
Length: Opt for a sweater dress that falls above the knee or midi-length if you want to show off your legs. This will create a more party-appropriate look.
Color: Choose a bold, eye-catching color like red, emerald green, or royal blue, or go for a classic black or neutral tone to make a subtle and elegant statement.
Neckline: Sweater dresses come in various necklines, so consider what suits your style best. The boat neck, V-neck, and turtleneck are all popular options.
Silhouette: Find a shape that flatters your figure. Sweater dresses can be bodycon, A-line, or loose and flowy – pick what makes you feel most confident and comfortable.
Don't forget to accessorize your sweater dress with some statement jewelry or a fashionable belt to complete your 21st birthday outfit, and celebrate your special day in style.
Vintage Dress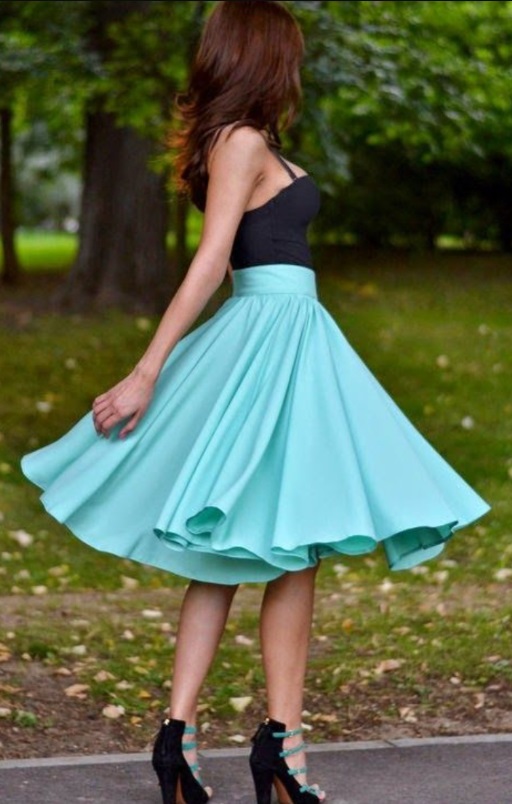 We believe that a vintage dress can be a perfect choice for a 21st birthday outfit. It not only exudes charm from the past but also allows you to make a unique fashion statement. To showcase your personality and style, consider looking for a dress that highlights a particular era, such as the roaring '20s flapper style or the iconic aesthetics of the '50s and '60s.
In our quest to find the perfect vintage dress, we suggest:
Exploring thrift stores: Thrift shopping is a great way to find one-of-a-kind, affordable pieces from various decades.
Checking out online marketplaces: Websites like eBay, Etsy, and Poshmark often have a wide selection of vintage dresses in various styles and sizes.
Visiting vintage shops: Specialty stores dedicated to vintage clothing can be a treasure trove; the staff's expertise can also help you find the perfect dress for your special day.
Opting for reproduction dresses: Some retailers offer vintage-inspired dresses recreated using modern fabrics and patterns, providing a perfect blend of old and new.
To enhance your vintage dress look, consider incorporating accessories such as:
Delicate jewelry reflecting the dress's era
A matching purse or clutch for necessary personal items
Age-appropriate shoes that complement your dress and maintain comfort throughout the evening
A stylish hairdo inspired by your chosen decade, completing the overall look
By selecting a vintage dress for your 21st birthday outfit, you'll not only showcase your appreciation for classic fashion but also create a memorable, one-of-a-kind look that will stand out on your special day.