Model showlists/rankings for SS08

15. Sasha Pivovarova
total shows: 59 (opened 5)
Sasha's still the star of the Prada, Miu Miu shows… I'm keeping my fingers cross that she'll be the only-girl in the upcoming Prada campaign.

14. Anabela Belikova
total shows: 59 (opened 6)
The babyfaced Anabela got her big break making her debut last season at the Prada show and look where's she now. I remember her as the young ad campaign queen for fronting Nina Ricci and BALENCIAGA.

13. Sheila Marquez
total shows: 60 (opened 0)
Other than Marina Perez, it's really rare to see a spanish catwalk model on the runways. But with shows like Balenciaga, Louis Vuitton and Chanel, this one looks promising.

12. Diana Moldovan
total shows: 61 (opened 1)
Diana topped last season's rankings with 79 shows (!) but even if there's a slight drop, she still boasts a whopping 61. Not bad for a girl on her second season.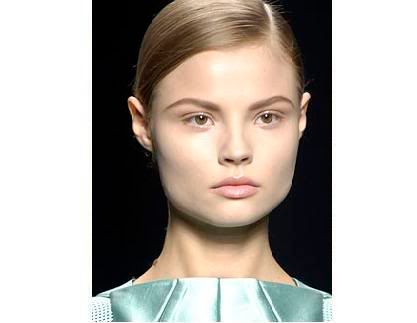 11. Magdalena Frackowiak
total shows: 62 (opened 5)
I really admire the angular talent of her face… it's like… a square. This season, she closed a lot of shows namely Viktor&Rolf, Balenciaga and more.

10. Suvi Koponen
total shows: 63 (opened 8 )
She was really popular in New York and Milan. I still find her walk a bit stiff.

9. Flavia de Oliveria
total shows: 64 (opened 2)
This Brazilian belle who broke into the scene by opening Yves Saint Laurent's SS06 show is still in-demand on the runways.
Check out her fashion week diary, I caught her eating fast food between shows! How rare.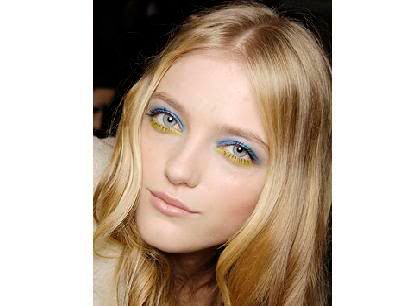 8. Vlada Roslyakova
total shows: 66 (opened 1)
After much criticism of her being too skinny, she put on little more weight and the result is: more shows!

7. Iekeline Stange
total shows: 66 (opened 7)
The strangely-chic Iekeline is said to be one of the most unique-looking models around. Guess her appeal still works.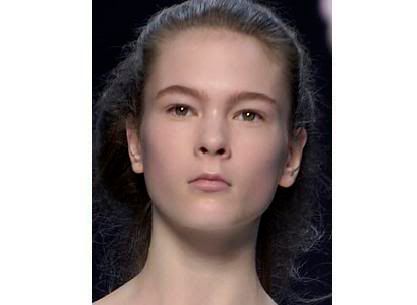 6. Irina Kulikova
total shows: 67 (opened 4)
She rocked her first couture shows and this darling newbie is taking a stand as one of the most sought-after models around. You will be seeing a lot more of her!

5. Alana Zimmer
total shows: 69 (opened 2)
This canadian hottie is marching through her third season, and still doing good, but she is super underrated in the editorial scene.
I read an interview of her and noted that during last show season, a pin from a hastily altered outfit ran up her leg while she's on the runway, she bleeded badly but still finished the catwalk. How professional is that.

4. Alyona Osmanova
total shows: 72 (opened 1)
It's really interesting to know that she opened only 1 minor show out of the 72 she walked!

3. Tanya Dziahileva
total shows: 73 (opened 7)
I still can't believe that she's only 16 and her rare eerie beauty is what most designers are going after. A supermodel in the making.

2. Olga Sherer
total shows: 73 (opened 7)
Remember how I gushed about her being my model eyecandy? Rock on Olga!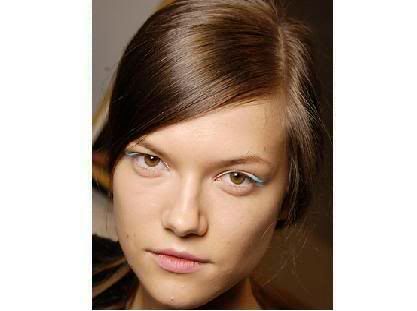 1. Kasia Struss
total shows: 75 (opened 10)
I'd say her top fashion week moment is opening the Balenciaga show. She is such a covet!
Trivias:
Asian model who did the most shows– Han (50 shows, beat Hye Park by 2)
Black model who did the most shows– Chanel Iman (58 shows )
Best newcomer– Siri Tollerold (59 shows )
Model who did the most shows in Paris– Siri Tollerold ( 28 shows)
Model who did the most shows in Milan– Kasia Struss (23 shows)
Model who did the most shows in London– Rachel Clark (19 shows)
Model who did the most shows in New York– Han (30 shows)
Model who got a big 'welcome back'– Mariacarla Boscono (opened 7 shows)
Model who almost got onto the list– Siri Tollerold (59 shows, opened 4)
If you're wondering where is Stam, Lily'D or Natasha, they each did 55 shows. You'd be surprised to know that even Agyness's only got 37, considering the fact that we saw her almost everywhere during the fashion month.
* All shows numbers are 90% accurate
source: TheFashionSpot.com, thanks to Faith Akiyama
photos: style.com
YOU MAY LIKE