Model eyecandy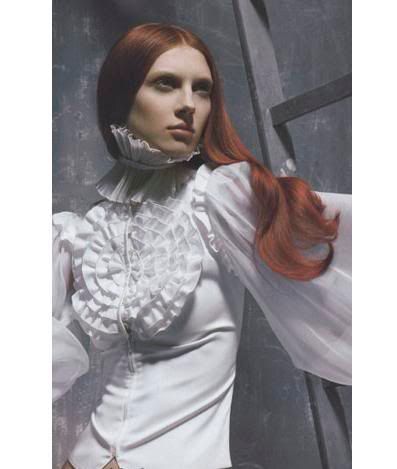 Olga Sherer is officially my current favourite model. I have always been looking out for those models with really exotic and unique looks since the modelling world is filled with babyfaced models ( Gemma, Lisa, Coco etc) and a whole lot of brazilian belles. Olga is so coveted right now in fashion with all the bookings trailing behind her. I like her very intense gaze, fiery red hair and she evokes mystery, one will feel like searching her face for more emotions or expressions. What caught my eyes at first— her slightly crooked nose… notice it? Models.com says that she is "sleek and angular beyond belief ", I totally agree, think she'll go a long way in this industry since she's just turning 20 in a few weeks time.

It is every model's dream to be on the Italian Vogue cover photographed by Steven Meisel.

She has already walked three Chanel Haute Couture runways.

She opened the Christian Dior show and the Marc Jacobs show.

…working the editorials

This season, she's got three ad campaigns under her belt: Lanvin, Kenzo and Marc Jacobs.
photos: supermodels.nl, style.com


YOU MAY LIKE