Editors are editors, not celebrities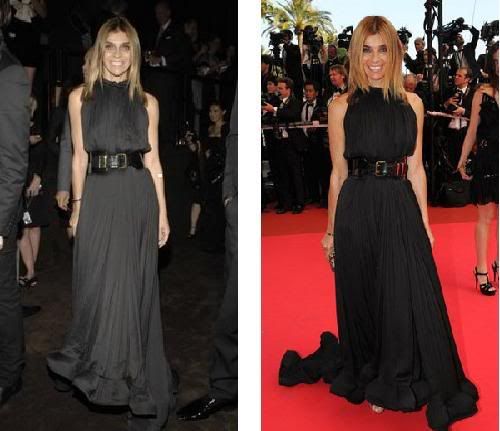 Carine Roitfeld in a Lanvin SS08 gown and Balenciaga Fall 07′ croc belt— at 'Gucci Loves New York' in Feburary and (left) on the red carpet of Cannes Film Feastival in May.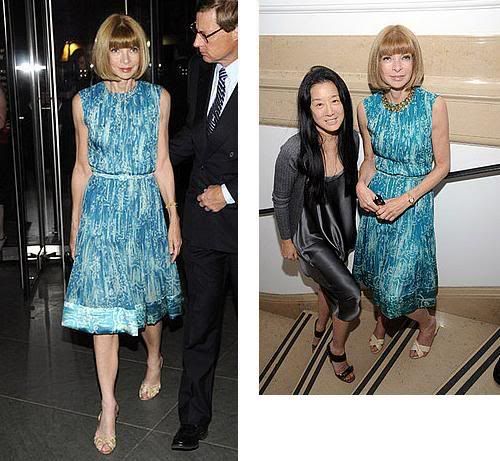 Anna Wintour in Oscar de la Renta resort— at the 'Sex and the City' after party and with Vera Wang, at Tommy Hilfiger's engagement party last night.
It is not the first time that the US Vogue editor-in-chief has repeated her outfits. Remember months ago when she wore the same Prada dresses to attend the Fall 08′ fashion shows? I am guessing that it is either she really supports the designer or, she knows that it doesn't really matter, since herself is the Queen of Vogue. She is fashion, in whatever she wears.
images: vogueite, fashionologie
YOU MAY LIKE