Ultimate to-die-for bag: Givenchy Nightingale
Isn't it stunning? A cool bag with a cool name to match? What I like about this bag is the minimal details with simple yet amazing structure. Plus, it's by Givenchy which means quality leather. The detachable shoulder strap is also a must-have trend for bags right now and can you imagine how versatile is it? You can pair it with almost any outfit in your wardrobe to run errands or just for a day out shopping. It doesn't boast 'luxury!' like Hermes Birkins or Chloe Paddingtons do but it will definitely catch people's eyes with its quirky handle and adorable shape. By the way, it is 'Made In Italy'.

spotted on the arms of Ashley Olsen, Reese Witherspoon and Sienna Miller.
Available at Barneys New York from $1295- $1895. Ok I'm just going to lust after this bag.

The wrinkled leather version. Very edgy.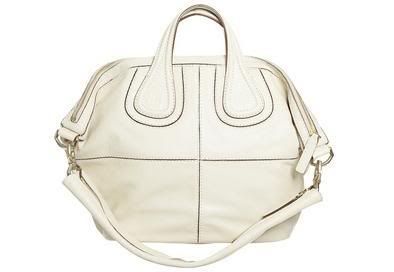 The more elegant white satchel. This one really screams quality.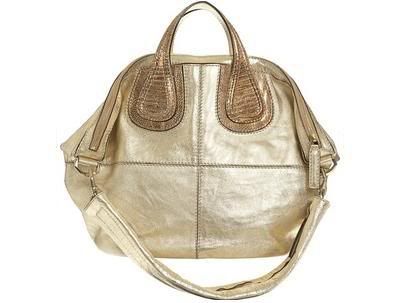 What's a bag collection without including metallics? Do you think it looks good on the Nightingale?
articles link to 'Givenchy Nightingale': allwomenstalk.com, purseblog.com, shopdiary.com
photos: bagsnob.com, barneys.com, frillr.com


YOU MAY LIKE