Top picks 2007
We are far from closing the year but in the fast pace of the fashion world, the year has already ended. Ok bad joke, but haven't we seen all the December covers and gossiped about the ad campaigns? Do keep in mind that this is just my personal favourites, let me know your boos and bravos of 2007!
Favourite fashion ad campaignAlberta Ferretti Fall 2007
models: Julia Stegner, Adina Folin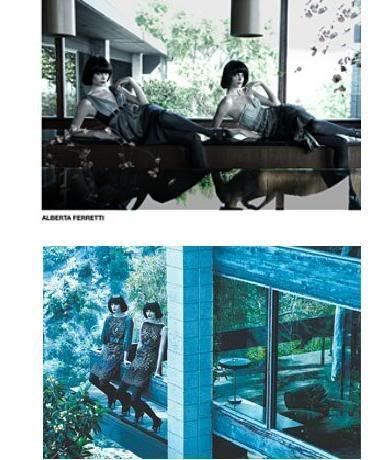 Lanvin's ads with Olga Sherer came close, but Alberta Ferretti's duality theme and ultra artsy photography is genius.
Favourite Beauty ad campaignGiorgio Armani Cosmetics Spring 2007
model: Sasha Pivovarova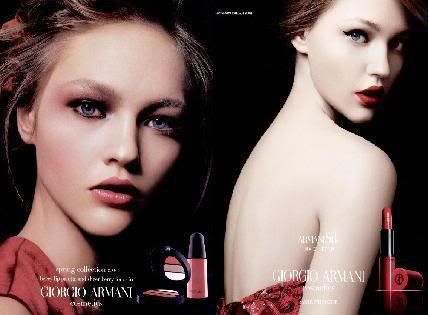 Mostly because Sasha doesn't really get anything outside Prada and when she finally nabbed one, she totally rocked it.
Favourite magazine editorialW magazine September issue 'Wild Roses'
models: Lara Stone, Suvi Koponen, Sasha Pivovarova


I had a hard time picking a Steven Meisel for Vogue Italia editorial as a favourite so I'll go with Mert & Marcus's 'Wild Roses', why? The colours.
YOU MAY LIKE