Reality check
Some designers opt for this artsy sort of fashion to display their talent & creativity. But what is too far? If they are going to make pieces that can't be wear on the streets or any events, is it still call fashion? Or art? Balenciaga's show has got everyone's tongue wagging– the structure of the corset-like flower printed minis are amazing, great to look at but not easy to wear.  And all these make you wonder if fashion is for sell or for show.
The clown


"The violins… as a necklace, doubled up and plopped at the shoulders of a long coat? Only fit for a clown." -– Nicole Phelps reviewing for style.com.
Agrees.
Hang me please


Power dressing anyone?
"Twin peaks"


Amazing structure and shape. More for collectibles.
Flower bomb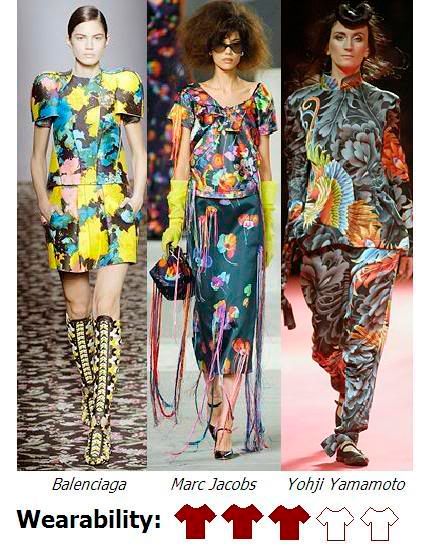 The deal is, if you wear them seperately, instead of overloading prints by combining top and bottom together. It's alright. Like, you can wear the Marc Jacobs top with a simple pair of jeans sans the yellow glove and tacky skirt.
SHOES?! FOR WALKIN?!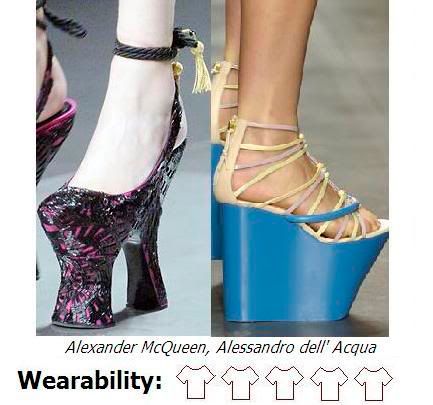 Why how when where will you wear these? The hole in McQueen's shoes looks like it's for the rats to run through.
photos: style.com
YOU MAY LIKE