My graduation
After four years in a Catholic all-girls school, I feel like I'm finally DONE with studying.
What a way to celebrate the end of this torture with a blown-out school prom.

The theme is 'Hollywood'. All of us didn't really dress like Paris Hilton or Jessica Simpson but it's really interesting to see how one another look like when we're all done up and not nerdy-school-girls-in-uniform.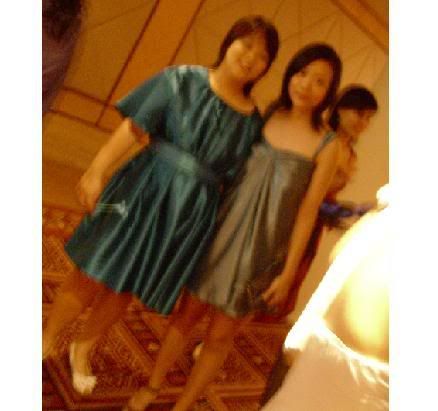 (Sorry for the blur picture) I designed and made my friends's dress (the one in blue) and my own dress. I'm still very proud of my anti size zero saga. Other than the blog, I wish to be able to make clothes for women of all sizes and colours when I become a designer.
Talking about becoming a designer, I'm looking forward to finally being able to go full throttle on pursuing this dream. When I was still in school and studying for the big 'O' levels, I was all tied up with homework, tests & exams. These are seriously annoying. I'll be starting my fashion magazine internship in January next year so maybe that is a stepping stone? I can't wait!
YOU MAY LIKE