Keira Knightley premiere style
When the last Harry Potter movie came out, I talked about how impressive the 17 year-old Emma Watson's premiere style is.  Now there is the beautiful and also very young Keira Kinghtley sharing the same Chanel obssession like Emma — donning the label's Haute Couture pieces for her movie premiere's red carpet. The thing is, I rarely get to see young stars who can can pull off a look better than it did on the runway!

She literally looks like an angel in this pale pink gown by Chanel couture. On the runway, it's slightly dramatic with the fur and all but I think it just suits Keira so well. Her skin, her height and her elegance totally compliment this gown. Lovely.

Ok this is not by Chanel, it's Rodarte. Sad to see the how it reveals her skinny frame but it's definitely yet another fairy-like look from Keira.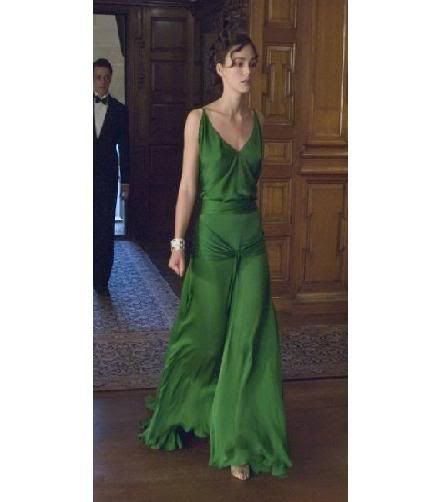 I LOVE this gown she wore in her movie. The colour is beautiful and it looks very light and floaty, simple and understated.
photos: people.com, vogue.com
YOU MAY LIKE