Kate Moss for Topshop: who's wearing it?
The most talked-about celeb collection of the year has just gotten a few more fans in…

Leggy blonde Cameron Diaz donned the same black halter mini that Kate Moss modelled on UK Vogue's April issue at her Madrid photocall for Shrek 3.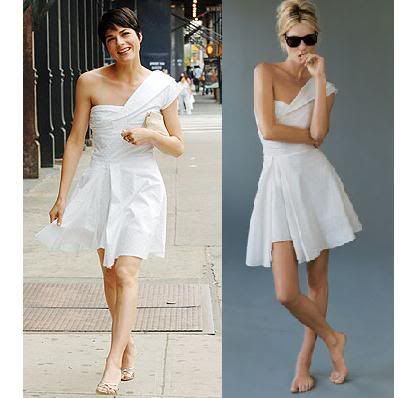 Selma Blair wore this very popular white summer dress waaaaaaay before it's available in US Barneys for sale. How did she get it so fast? Apparently, it was a gift from Kate Moss herself to the actress!
photos: people.com, hellomagazine.com
YOU MAY LIKE