Fragrance mania– the icons are back
The legendary fragrances are back with their new versions…
Chanel No. 5 Eau Premiere
You have to agree that Chanel No. 5 is one of the most iconic fragrances in the world with that famous Marilyn Monroe quote. Now it's back with a lighter, fresher, softer interpretation of the N°5 series that goes with the modern woman. It includes "all of N°5's original ingredients— rose absolute, jasmine, neroli and ylang-ylang, but rebalanced in a lighter, airier formula by master perfumer Jacques Polge".
Nicole Kidman is fronting the ad campaign again as usual.
Christian Dior Midnight Poison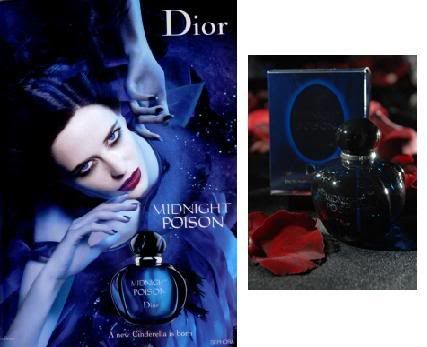 This is the fifth fragrance in Christian Dior's Poison Saga, which dates back to 1985. The latest Poison, inspired by the tale of Cinderella, "starts out with fruity top notes of mandarine and bergamot, glides into a rose heart and leaves an amber-y and woody wake composed of patchouli, amber, and bourbon vanilla"… all captured in a beautiful mysterious midnight blue bottle.
"Perfume is so seductive, so magical; it was only natural that the search for Midnight Poison's muse should be led to midnight, and ultimately one of the most romantic heroines of them all: Cinderella," Galliano says of his fairytale muse, which he has brought to life with French actress Eva Green as the face of the new Poison Parfum.
What I noticed is how different the style of these two fashion houses are, even in fragrances. Chanel is a real classic, while Dior is into boldness and seduction.
quotes taken from: zimbio.com, nowsmellthis.blogharbour.com
photos: zimbio.com, evagreenweb.com
YOU MAY LIKE