Fashion week trivias
Facts to know before the shows kickoff…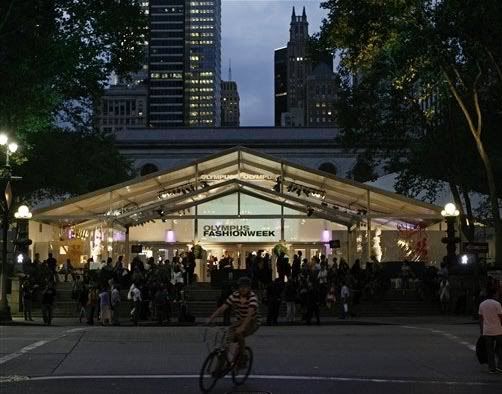 Time is a key factor
Jil Sander is absent from the official Milan fashion week schedule because the only available slot for them is sandwiched between fellow big names Fendi and Versace ( 4pm and 8pm respectively). It would be near impossible for any of them to secure the models they wanted. They have since opted to show off-schedule on the morning of Tuesday, September 25. That really makes me wonder how models can do 6 or 7 shows a day, some even have such heavy pile of makeup on them (think John Galliano) that it looks like they need an hour just to wash it all off, and rush to another show.
Back$tage co$t of fa$hion week
"A fashion presentation at Bryant Park will cost at least $50,000. If the designer requires hotter models, a premiere stylist, a hair and makeup team beyond the sponsored offerings, and additional set elements, the cost of the show will go up significantly," says an insider. "And designers are willing to pay it. They know in order to have a successful presentation, you need to have a well produced backstage area."
Dressers: $1,500-$2,000
Stylist: $5,000 to $6,000 dollars per day. Rachel Zoe charges $20,000+.
Celebrity Wrangler: $2,000 per celebrity
Makeup: $30,000 "20,000 eye shadows–and that's just for the eyes," says John Demsey, global president of MAC cosmetics. "Multiply that figure by 25 to 30 makeup artists per show, with at least 45 shows going on." Scary.
Hair: $3,000-$4000, Rita Hazan or Frederic Fekkai charges $5,000 to $10,000
Backstage necessities: $10,000
Security: $10,000
Emergency Budget: $6,000-$7,000
sources: forbes.com , fashionologie.com, vogue.com
YOU MAY LIKE