Emma Watson premiere style
Emma Watson, the star of the Harry Potter series which has just churned out its fifth movie, looks absolutely gorgeous on the red carpet. Considering the fact that she's just 17 this year, she wears really appropariate dresses to movie premieres compared to the likes of Lindsay, Paris and gang. Emma happens to be a fan of Chanel. Very good choice there.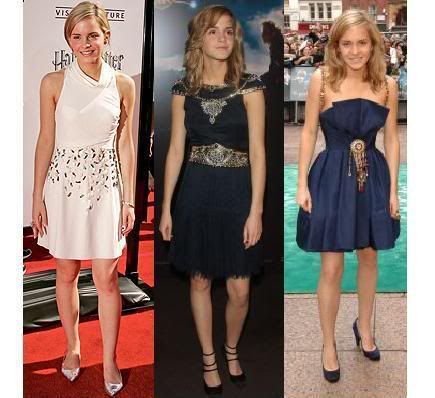 Movie premieres from LA to Paris to London

Apparently, she loves that Autumn/Winter 06′ Chanel Haute Couture collection very much. She looks really mature for her age but I'm just so jealous of her style & clothes!
photos: emmawatson.net, vogue.com
YOU MAY LIKE