Beauty and brains
You can't help but get a little jealous of the 19 year-old supermodel Lily Cole. Maybe she did hit the jackpot for her genetic lottery but can you believe how perfect her life is? Not only is she a very successful model who has catwalked for a lot of $how$ in as many years but at the mean time, she managed to juggle work with her studies, which is so darn good. Moreover, Lily is going to Cambridge University next year and she has just finished filming the movie adaptation of 'St Trinians'.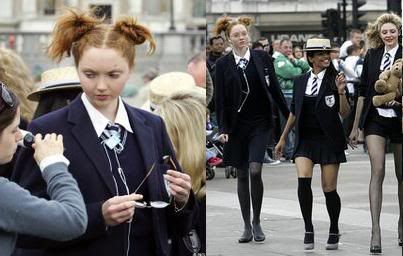 Vogue.com reported recently that Lily has admitted that she missed most of her classes at school. She says her attendance was low but she was always on time with homework. Apparently, she can focus and do her homework… while getting her makeup done at the ultra chaotic backstage of the fashion shows!
"I missed about 50 per cent of my classes," she told CONTACTMUSIC.COM. "[But] I was always the first to hand in my work because I knew if I was late the teachers would come down on me like a ton of bricks. Modelling is great, but studies came first."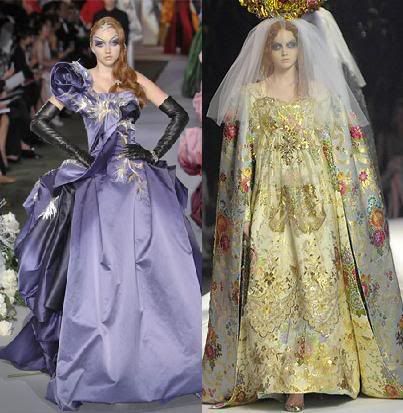 …on the runways of Christian Dior and Christian Lacroix Haute Couture
Lucky girl.
photos: style.com , hellomagazine.com
YOU MAY LIKE