Watch this face: Margaryta Senchylo

While Gemma Ward and Doutzen Kroes have gone on that usual 'modeling for leisure' route after gaining success, Margaryta emerged and dare I say that she has a complete resemblance to Doutzen's features with Gemma's alien eyes.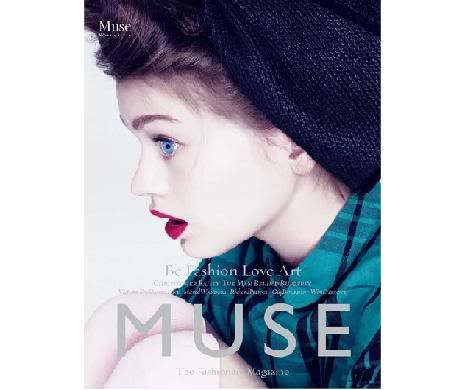 Career-wise, there hasn't been many major bookings yet but more recently, she is on the cover of the February issue of Muse and she was featured in a solo editorial in French Vogue last year. Most importantly, she walked the Prada show in her first season! Maybe the only flaw of this Ukrainian is that she's a little too short (barely 5ft9) for the normal modelling height standard. But she's really interesting, I hope to see her getting more work this season.
Meisel, take a look at her!
photos: fmd1.com
YOU MAY LIKE