Vintage Vogue Italia magazines
All these remind me of how great Steven Meisel is…
December 1989
Naomi Campbell, Linda Evangelista and Christy Turlington


Now I know that the Naomi, Linda and Christy supermodels era had long started before I was born!
March 1992
Linda Evangelista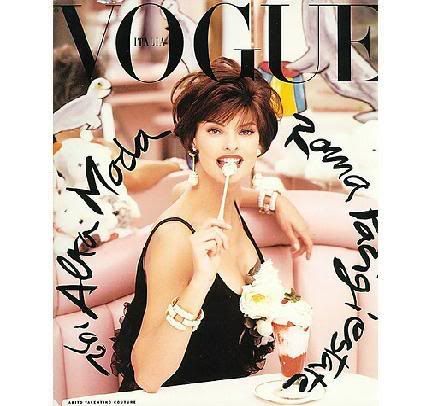 Linda is the Queen of Vogue Italia. She dominated the covers for the whole of 90s.
October 1994


The 30th anniversary issue, I spotted Claudia Schiffer in the middle of the bunch. This is such a collector's issue, wondering who still have it…
March 1996
Kate Moss


Kate didn't front a lot of Vogue Italia covers.  Anyone knows why?
Feburary 1997
Karen Elson


Can you guess who is this? Karen Elson!This is my all time favourite.
December 1998
Erin O'Connor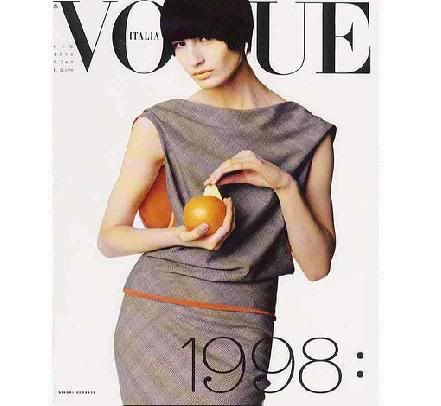 Erin in her signature bob. I really like the way that she was styled. Check out that orange!
September 2001
Amber Valletta


2001 isn't really vintage I know but this is my favourite Amber Valletta cover.
In fact, you can get loads of vintage Vogue Italia from ebay!
photos: TFS
YOU MAY LIKE