Sasha's September
Getting the chance to appear on the cover of a Vogue magazine as the only-girl is definitely the ultimate dream of  any model. Now get this– Sasha Pivovarova, known for being the resident face of Prada, has nabbed two Vogue covers for the September issues plus an August Russian Vogue cover.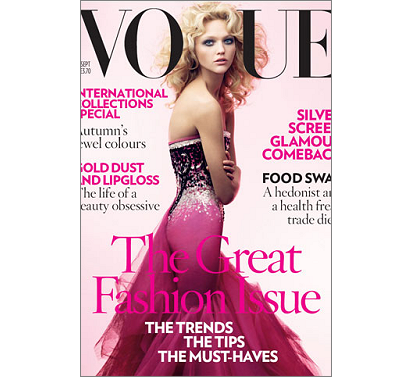 Fronting UK Vogue in a Christian Dior hot pink gown. She looks so lovely and glamourous here. At the very least, UK Vogue does feature models instead of celebrities on their covers. That's something I really appreciate. Check out the video of the shooting of this cover, which was set in New York ( not UK!)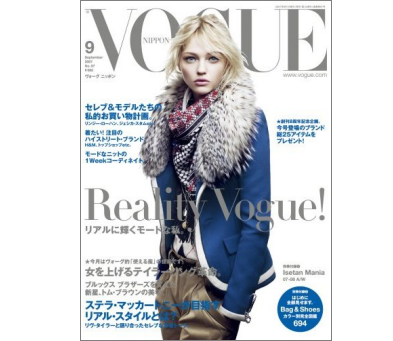 In Balenciaga, for Japan Vogue. This cover is totally different from the UK Vogue's but it is very winter-ish and dreamy. Love this.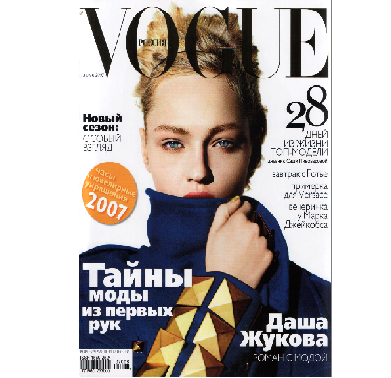 …the August Russian Vogue cover, which in my opinion , is not as good as the previous two. Maybe it's because of her sleepy eyes and covering half her face with the collar of the Givenchy jacket?

the Beauty segment of that Russian Vogue. Very adorable, and I like her cheeky grin.
photos: TFS, pivovarovist.net


YOU MAY LIKE