Flight mode
Aviation seems to be quite a popular inspiration among the magazine editorials this season, thanks to all the leather, jumpers and of course Hermés.
The latest, "7e Ciel" from French Numéro ph by Luciana Val and Franco Musso stars Myf Shepherd in a studio shoot with smoky effects and miniature old planes. 
Peter Lindberg's take seems more natural, it is inspired by a real person (American aviation pioneer Amelia Earhart) and Heidi Mount's moody looks suits his equally moody photos to bits. And the varied settings with the old air planes and out door location make it seem even more real. This ed is from BAZAAR US July 09′.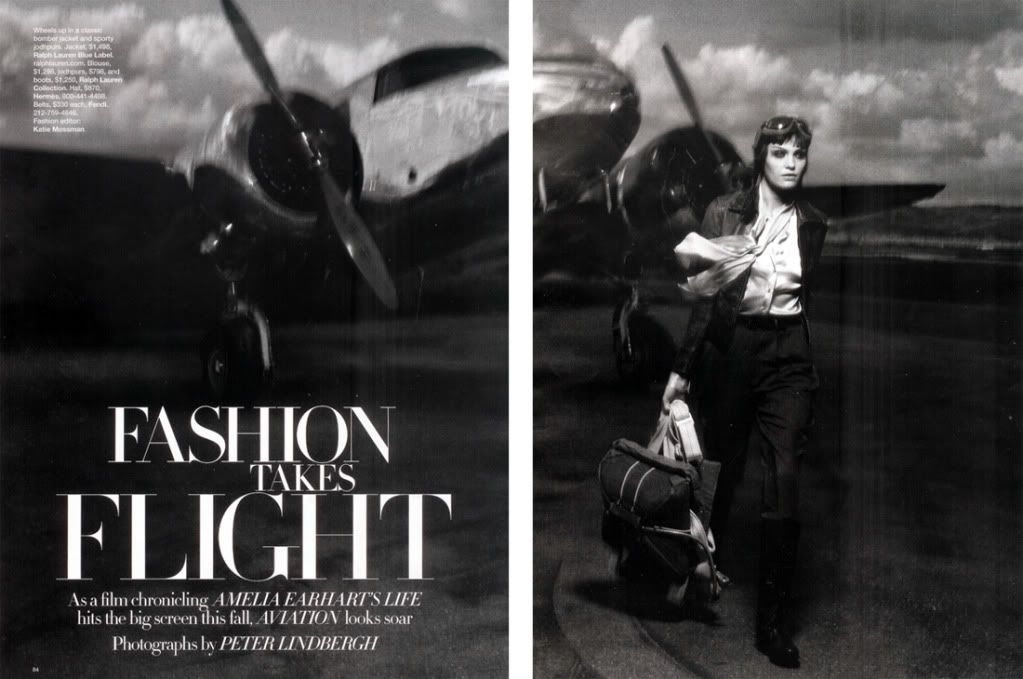 Lovely, no?
On another note, Ralph Lauren's Fall 05′ ads were also aviation themed. Just to revive a bit of memory.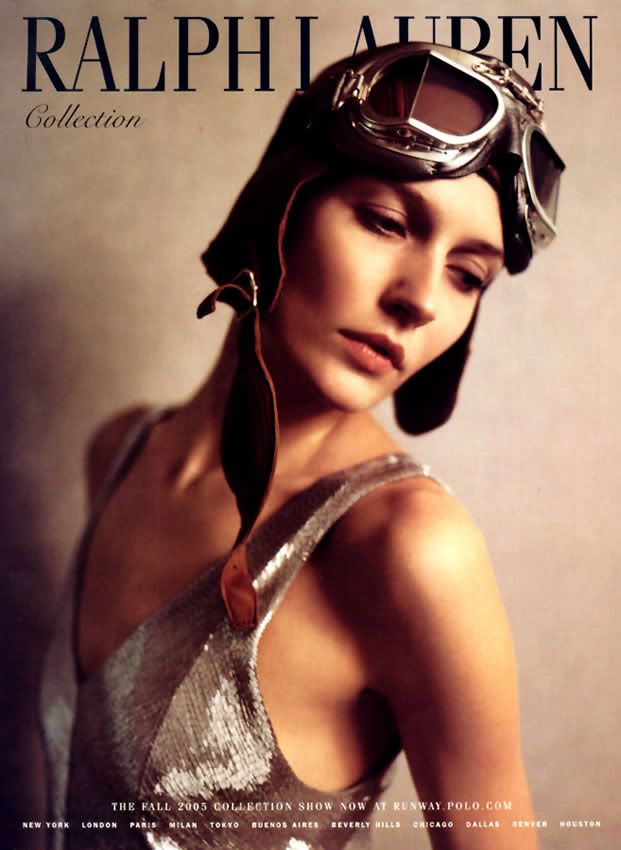 [images:TFS scans (Fer19dog,Carla-A) jozworld.club.fr]
YOU MAY LIKE