Vogue Paris does Amy Winehouse
Magazine: Vogue Paris February 2008
Editorial: L'idole
Model: Isabeli Fontana
Photographer: Peter Lindbergh

After Sasha-Galliano, Snejana-Wintour, another icon takes her place on the pages of French Vogue. While the singer's personal life is on the fall, Carine Roitfeld had actually given 'her' a chance to shine… but a drugger is actually nothing to be honoured about. Let alone being a role model.
I'm still trying to figure out what's the real message behind Lindbergh's editorial. Is it humour or art?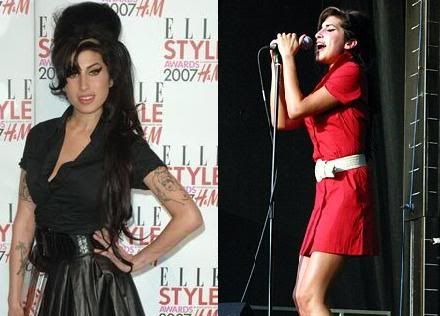 Maybe that's why Amy dyed her hair blonde… after seeing those pictures?
source: modelcouture
YOU MAY LIKE