All black Vogue Italia? Yes!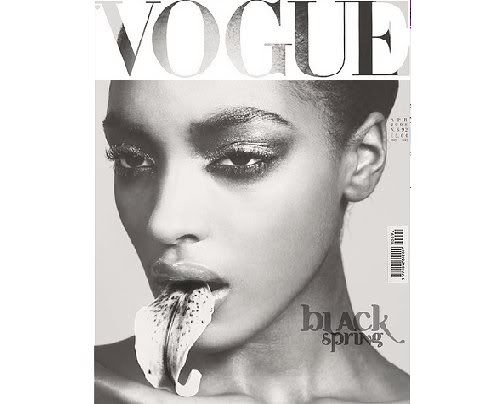 Jourdan Dunn
"Steven Meisel has just shot an entire issue of Vogue Italia with all black models, hoping that other issues of Vogue start to diversify their own portfolios."
If we have been unhappy about how asian and black models are not getting much appreciation in this industry, change is coming. Or so I hope it would be.
First of all, Vogue Italia is HUGE.
Second, how often do you see Steven Meisel shooting black girls?
Someone has finally stepped out and made it clear that, black is cool. Though it took quite a while but I hope this trend continues.
By the way, ever since Jourdan Dunn burst into the scene, don't you think she made quite an impact? She is the first black to walk Prada since 97′ and now… Steven Meisel. 
There's something about Jourdan.

Liya Kebede, October 02, and Mimi Rogers, September 06, supplement
source: fashionista
images: TFS
YOU MAY LIKE