Facts on iconic fashion logos
You've seen people carrying around luxury items plastered with all these monograms and logos, but do you know their origin and what do they mean? Here are some facts:
CHANEL



Logo: interlocking back-to-back double 'C'
Origin: Designed in 1925 by founder Coco Chanel after her own initials. She was born Gabrielle Bonheur Chanel but 'Coco' was her nickname. It means "little pet".
VERSACE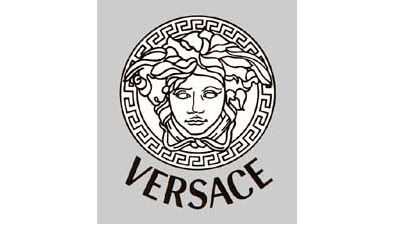 Logo: snake-entwined head of Medusa, a character from Greek mythology, who turns onlookers into stone.
Origin: Logo is inspired by Gianni Versace's own love afffair with classical themes. He told reporters that Medusa – "she is seduction, a sense of history, classicism… she is fatal attraction". The logo symbolises the Versace Goddess his clothes are made for and the spirit of his atelier.
Burberry Prorsum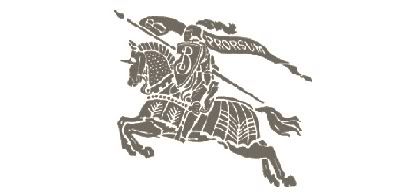 Logo: the Equestrian Knight
Origin: Created as a trademark in 1901. The amour symbolises the protection outerwear provides, seeing how Burberry is known for its trenchcoats. The "chivalry of knighthood" reflects the company's standards of integrity. The Latin word "Prorsum" printed on the knight's banner means "forward"– a commitment to progress and innovative style.
On another note, the latest Burberry fall/winter collection is inspired by the charging knight in the logo according to Christopher Bailey.
Celine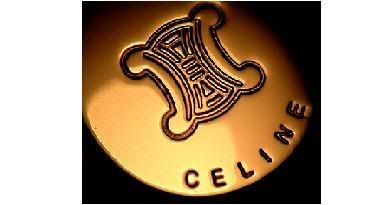 Logo: Called the 'Blazon Chaine', the logo is made up of two skinny 'C's seperated by an intricate design in the middle.
Origin: Founder Celine Vipiana wanted her label to showcase ideal Parisian emblem in 1973 and she found her inspiration in the lowly chains which encircle the Arc de Triomphe.

Logo: the letter 'A' resembling the horsehoe
Origin: Founder Etienne Aigner created it as a symbolism for good luck. It is also a throwback to the brand's tradition– having all its products made exclusively in Italy.
GUCCI


Logo: interlocking double 'G'
Origin: Designed by Aldo Gucci after his father Guccio Gucci's initials. It has been the official monogram of this label since then.
GIVENCHY


Logo: a quadruple 'G' forming a larger square
Origin: created by Founder Hubert de Givenchy. He used to stamp the word 'Givenchy' on his jewellery line's boxes till he got this logo, which is definitely more iconic than just 'G-i-v-e-n-c-h-y'.
FENDI


Logo: double 'F' facing each other, with one inverted
Origin: Karl Lagerfeld, who was hired by the label in 1962, designed it.
LOUIS VUITTON


Logo (also a monogram!): a stylised Japanese inspired floral motif with the brand's initials.
Origin: Georges Vuitton, the founder's son, designed the monogram in 1896 to distinguish it from competitiors. Now the label is trying hard to keep the class of this iconic monogram after wide distribution of fake Louis Vuitton purses.
LOEWE



The Loewe logo is a symbol of impeccable quality and tradition as recognised in its leather goods, ready-to-wear, silk accessories and fragrances. It also symbolizes the products and the cultural values they constitute to combine tradition and innovation, spurring romanticism and old world charm.
HERMES


Logo: horse and carriage
Origins: Like how the automobile industry began replacing the horse-and-carriage trade, the Hermès family used this logo to show how they evolved with the changing times. Thierry's grandson, Emile-Maurice Hermès introduced trunks, automobile accessories, luggage, gloves, and saddlebags—all of which bore the Hermès stamp of excellence.
[sources: 8days magazine, yahoo images]


YOU MAY LIKE